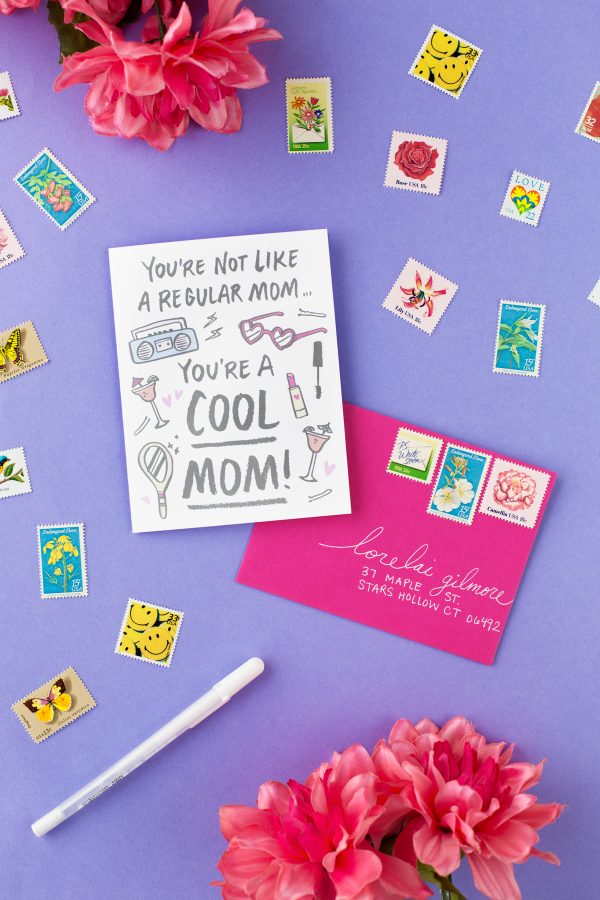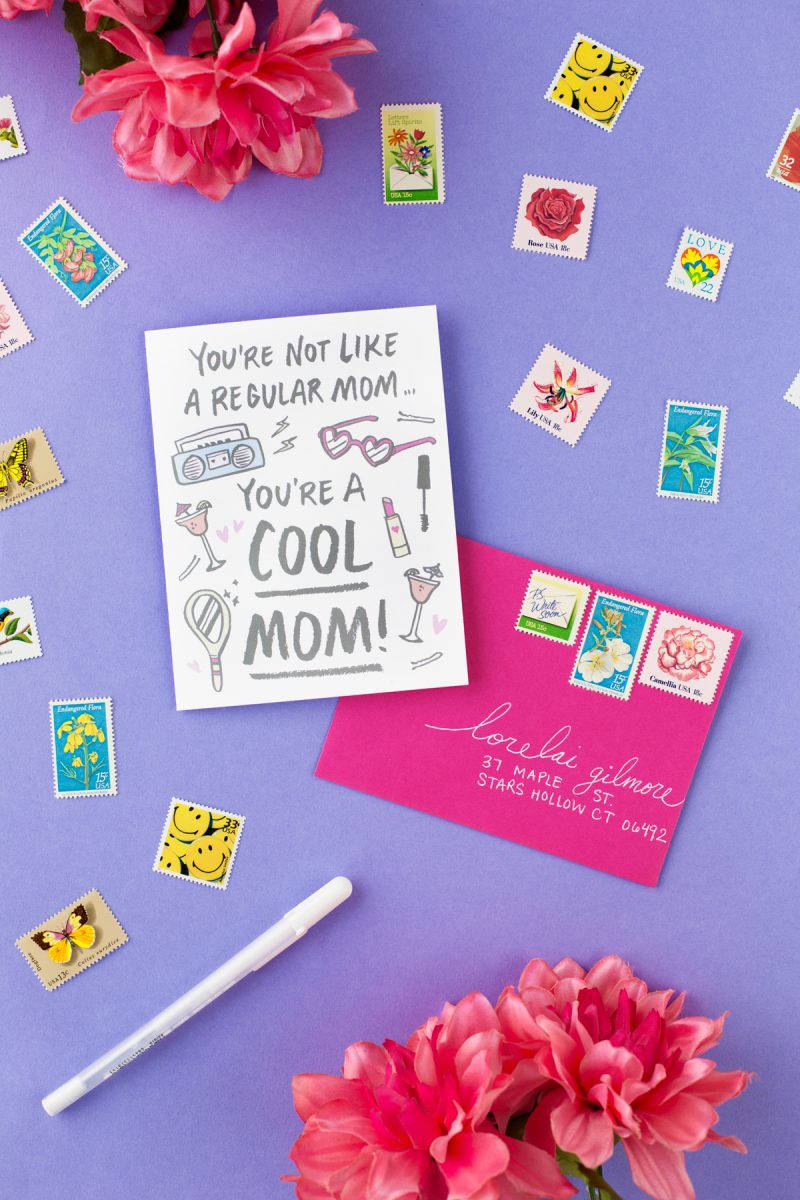 You didn't think we'd let National Letter Writing Month fly by without the second installation of our free printable stationery series, did ya!?!? This one goes out to all you folks with the cool moms out there! AKA… all of us!! 😉 We worked with one of my favorite stationers (and flair MASTERS!), Bri of Little Arrow, on three preeeeety awesome printable Mother's Day cards for you to send to all the rockin' ladies in your life! The mom jeans one KILLS me.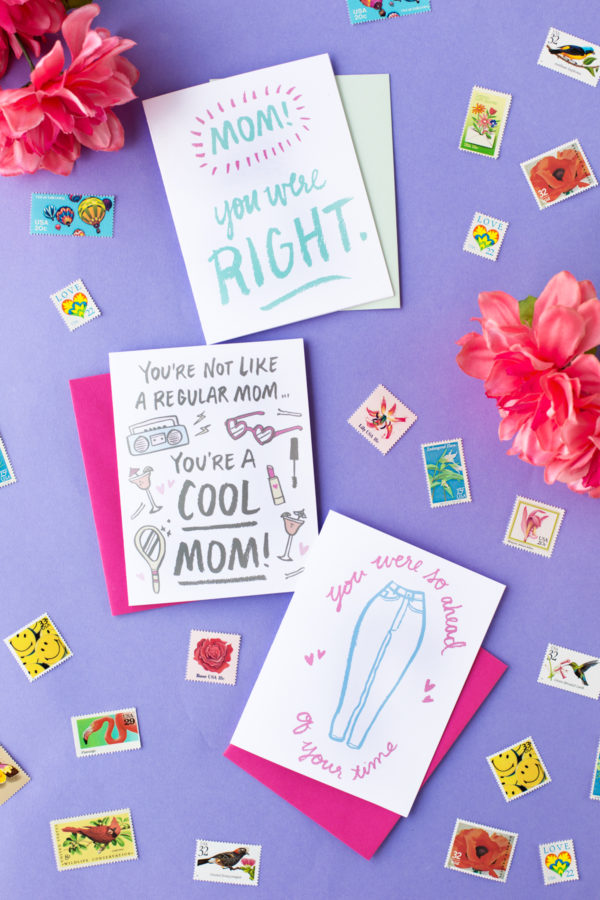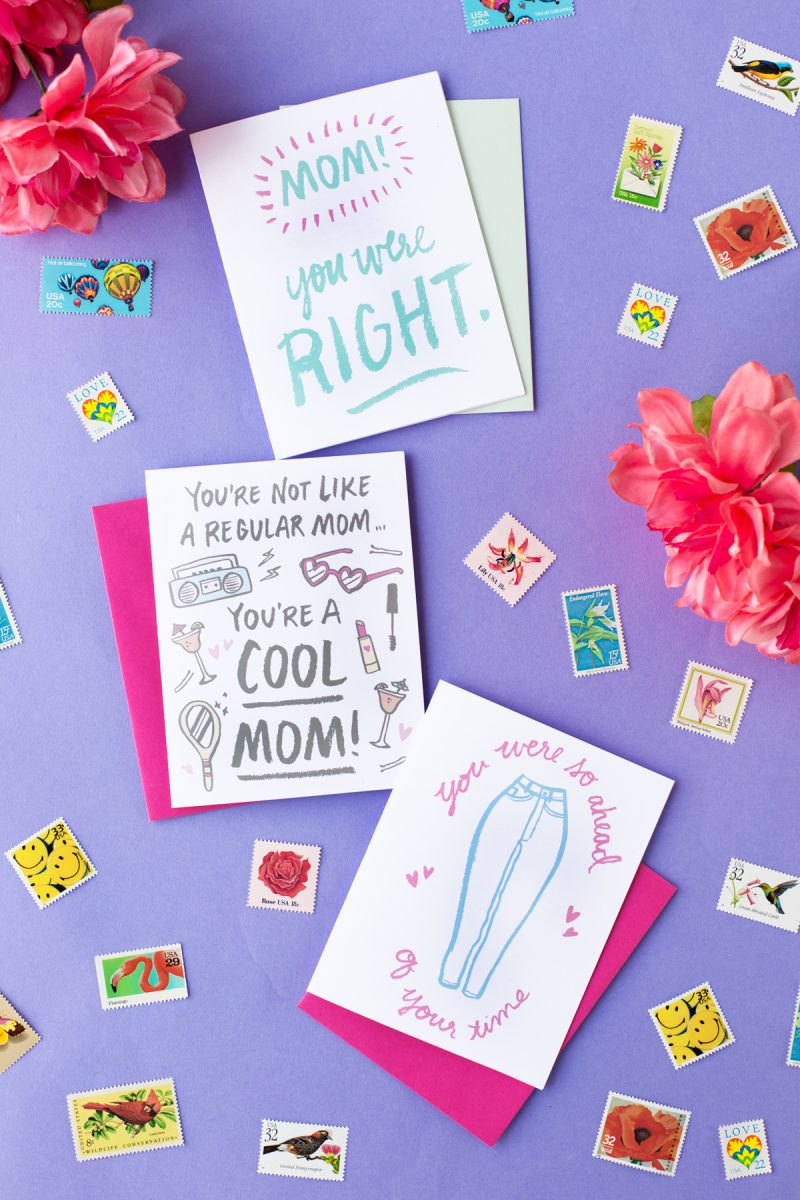 Each mother's day card template is A2 size. Print on 8.5×11 card stock and cut along the guidelines provided!
Printable Cool Mom card, click here!
Printable Mom Jeans card, click here!
Printable You Were Right card, click here!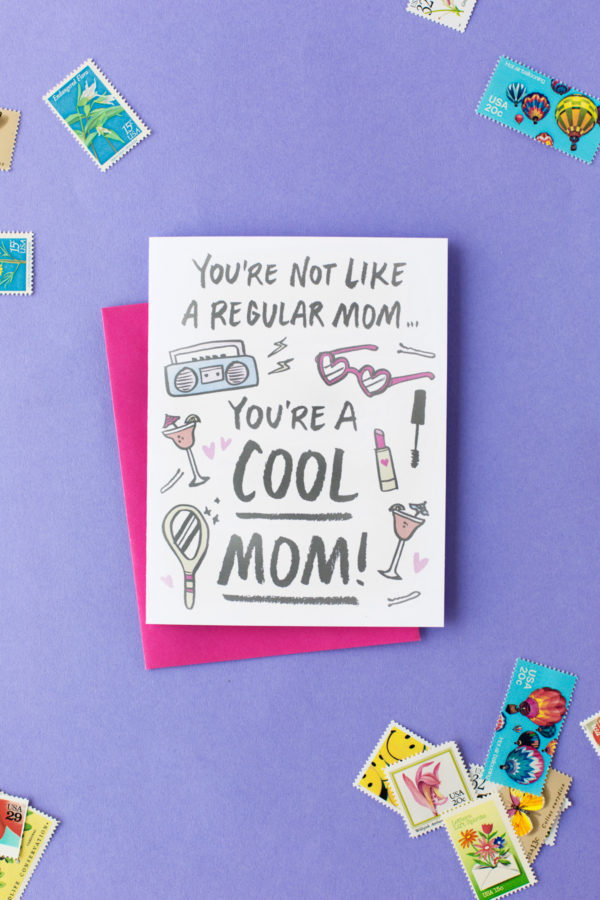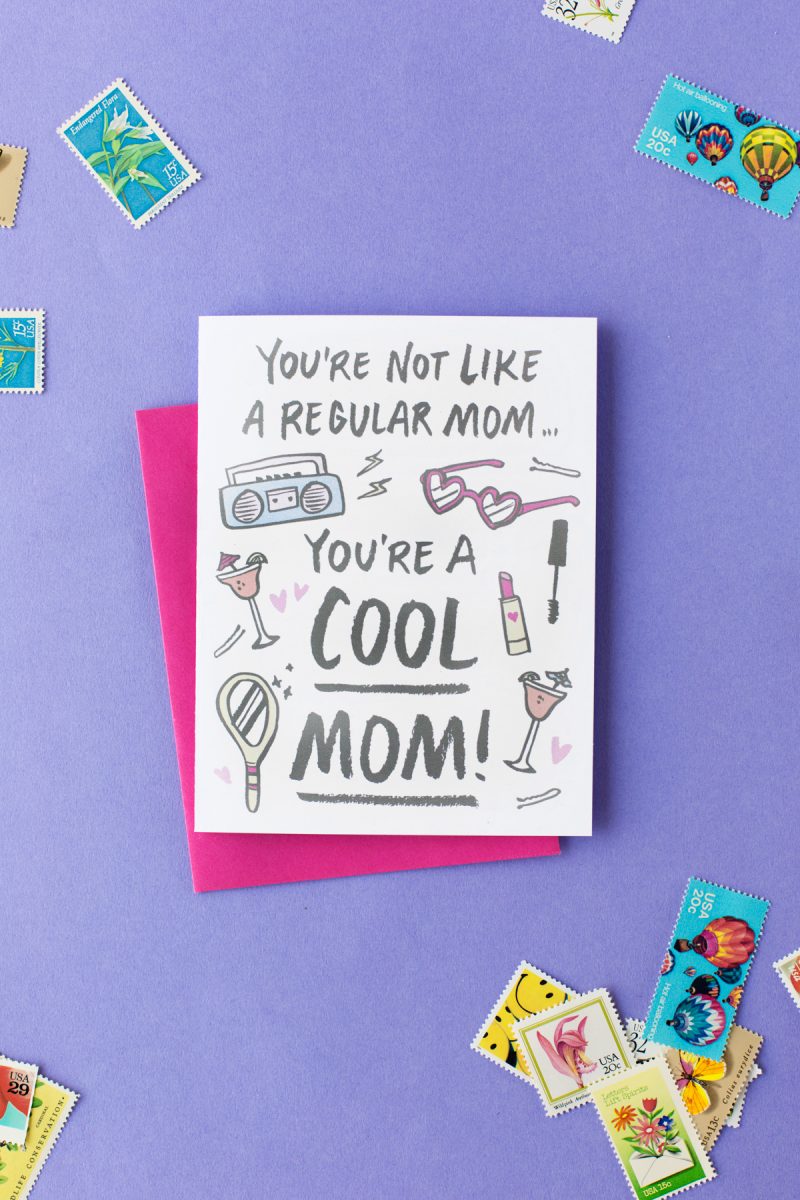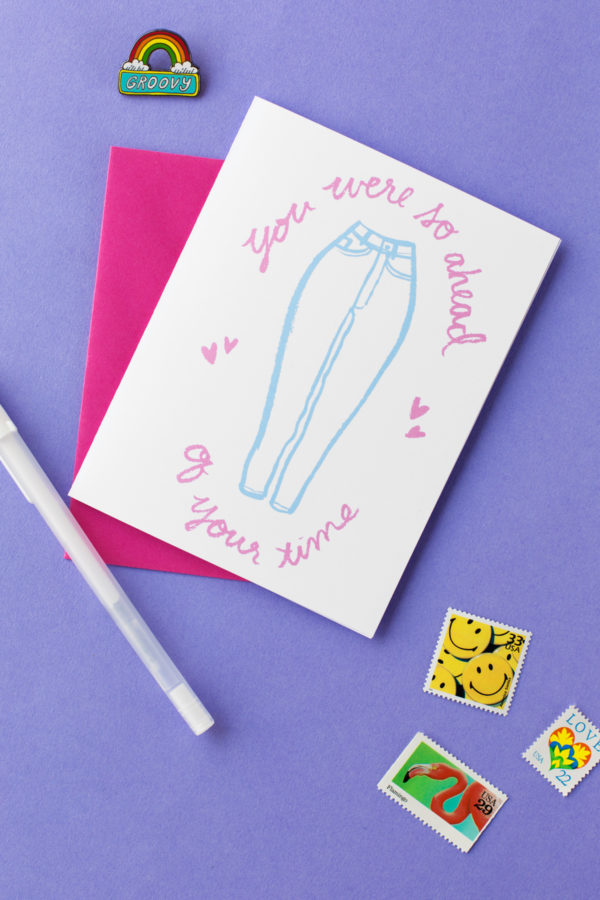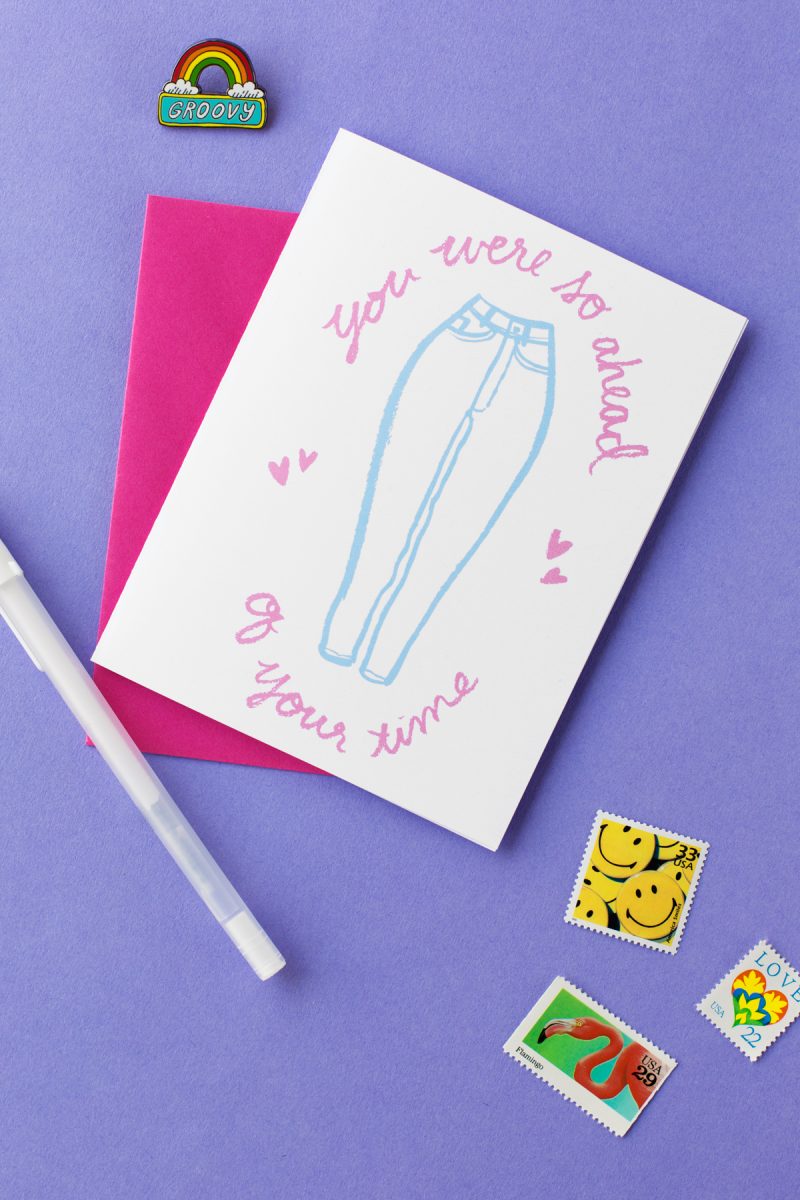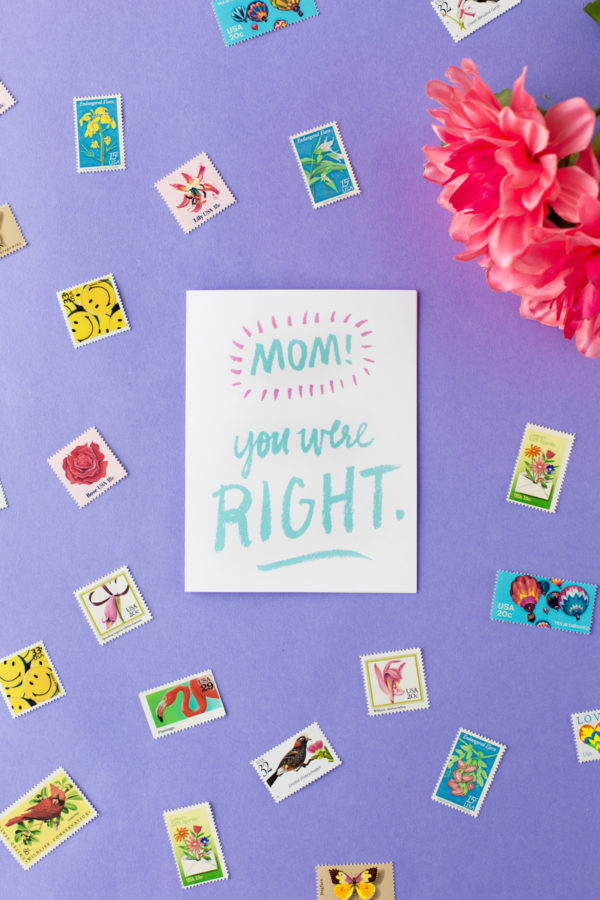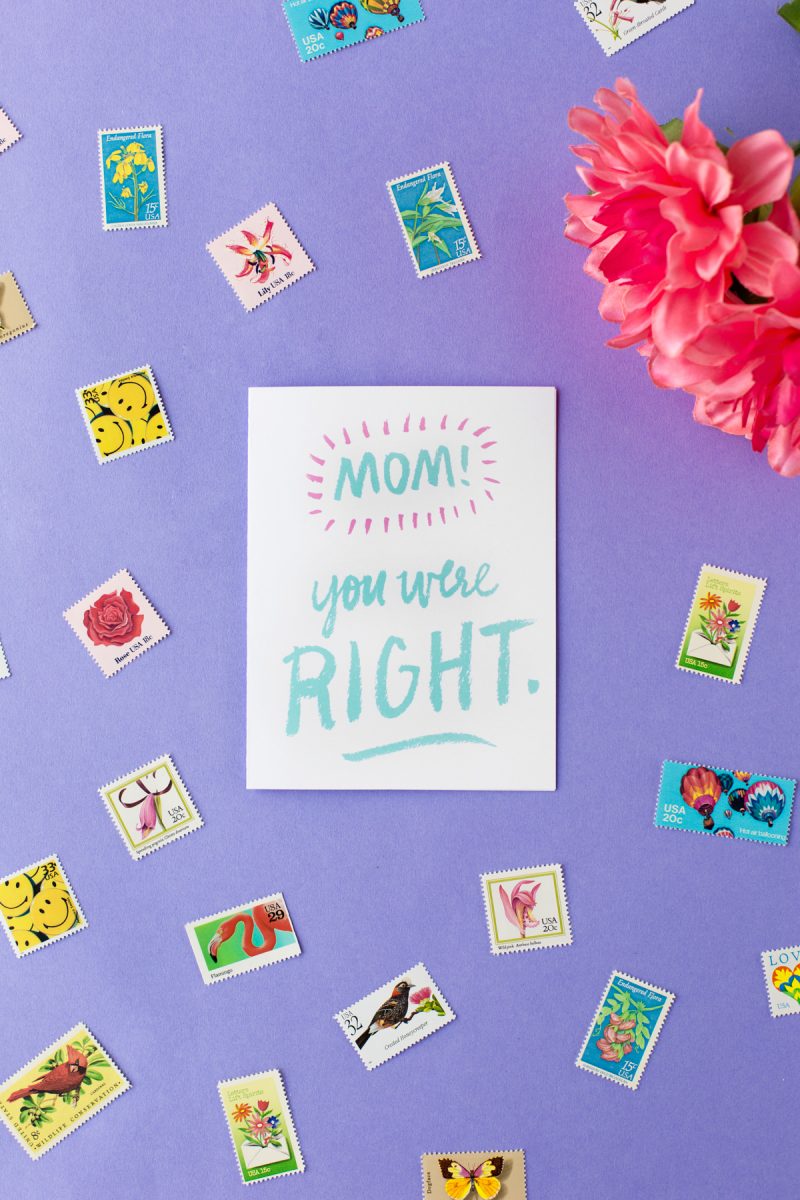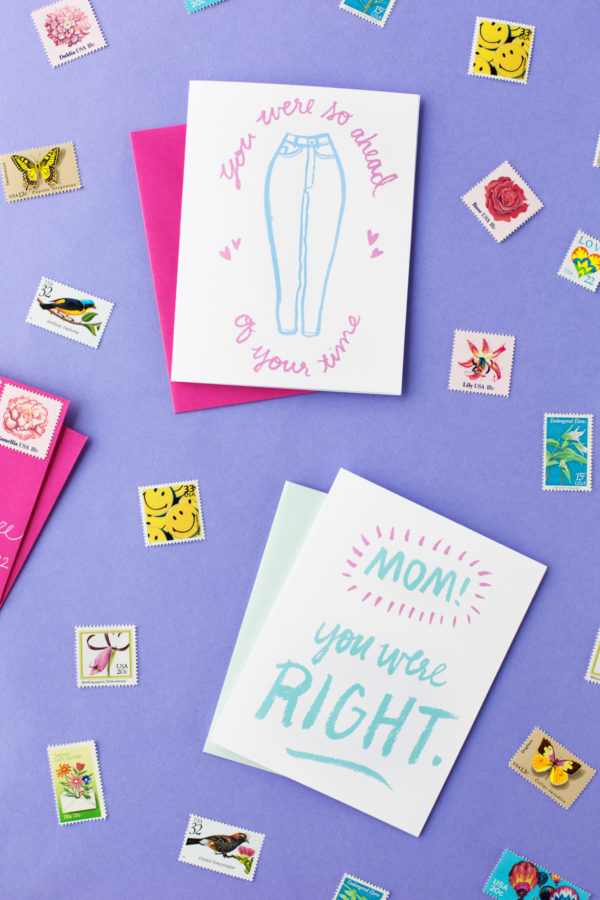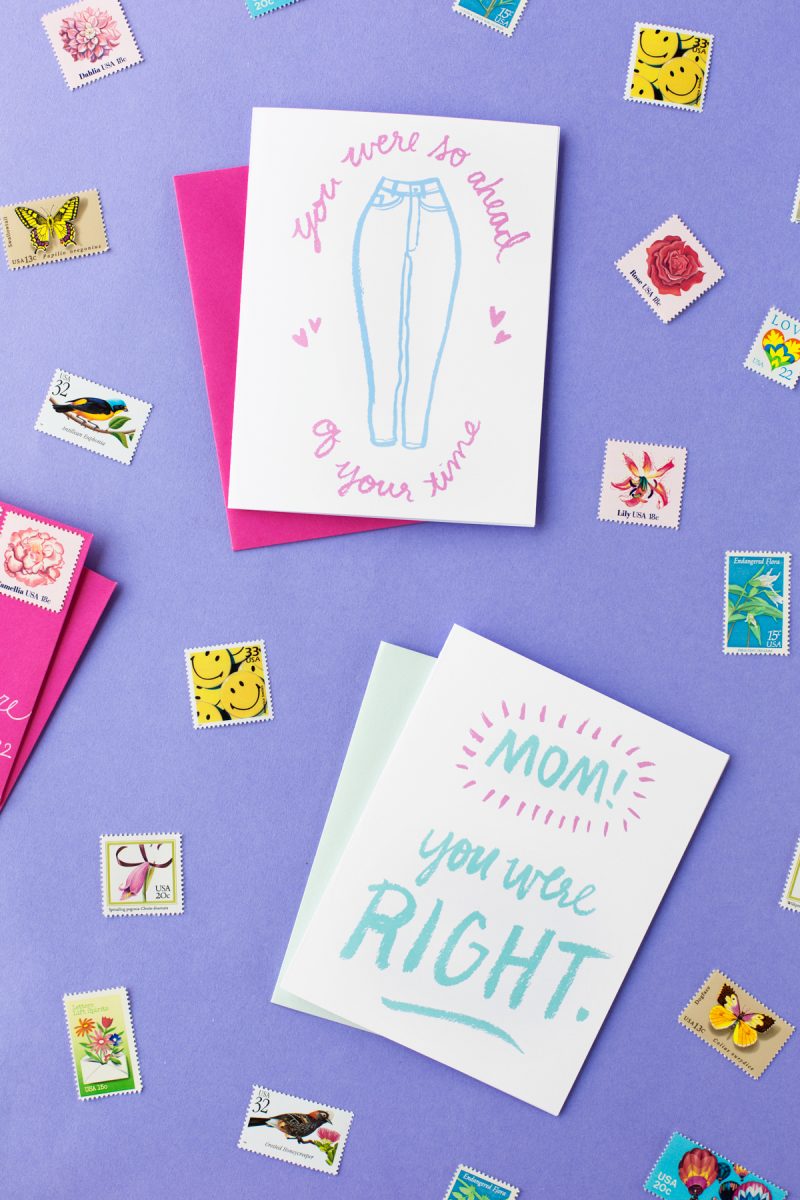 Photos by Jeff Mindell | Illustrations by Little Arrow
Stamps from Vintage Postage Shop
Styling by Annie Steward | Creative Direction by Kelly Mindell
Did Bri nail it or did she NAIL IT!? If you're looking for a mother's day card DIY project, these free printables will definitely get you on the right track. Now to decide which one to send my Mom…. 😉
By the way, all those stamps you see styled up there are from the Vintage Postage Shop! We've been going crazy for them! If you're a stationery nerd like us, you gotta check 'em out.