I'm sure many of you have seen these frozen yogurt dots floating around Pinterest. I love the idea so much, but since it's October, I clearly had to Halloween-i-fy them! And here you have it, frozen yogurt candy corn!!! Like I mentioned in yesterday's Five Things, I'm not the biggest fan of eating the real candy corn, but these I can certainly get behind! They are easy peasy and your kids will love 'em. If you don't eat them all first…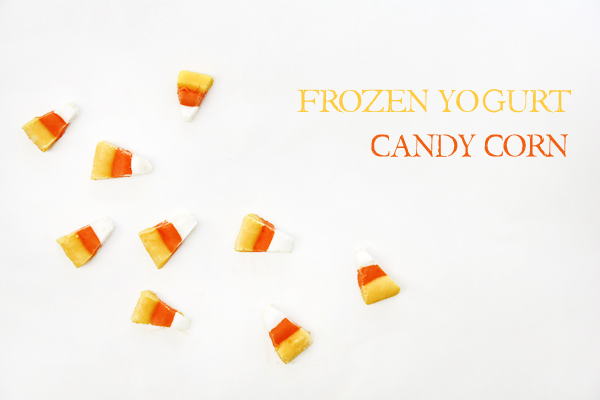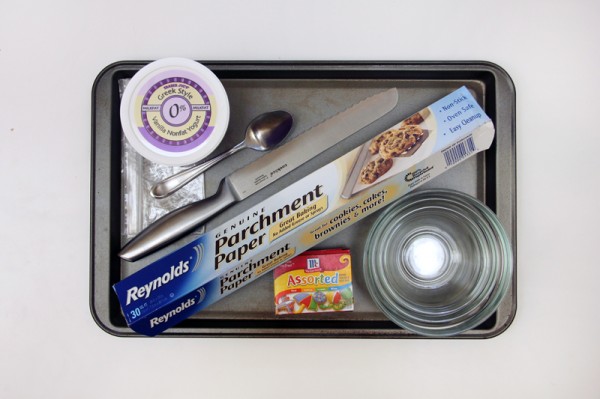 Supply List:
Vanilla Greek Yogurt
Food Coloring
Small Bowls
Spoons
3 Sandwich Bags
Scissors
Parchment Paper
Cookie Sheet
Serrated Knife
To Make:
Seperate out three equal amounts of yogurt into bowls. I used 1/3 cup each, and I wish I could tell you how may that made, but I kind of ate my way through it! About three "rows" if that helps! Add a few drops of yellow food coloring (About 6) to one, and a few drops of red and yellow food coloring to the other.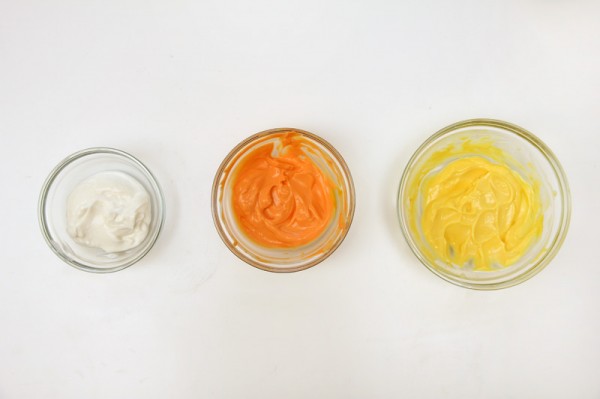 Line your cookie sheet with parchment. Scoop your plain white yogurt into a sandwich bag and snip off the end. Pipe a line of yogurt onto your parchment paper. Repeat these steps with your orange yogurt, running the line directly next to the white so they touch. And repeat again for the yellow!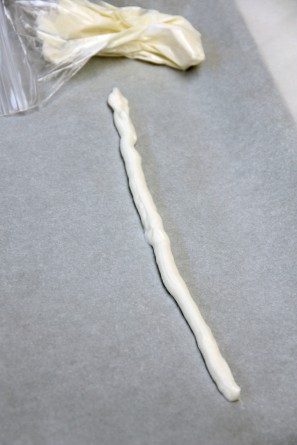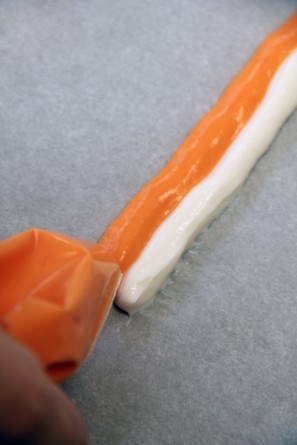 Make as many candy corn "rows" as you'd like, then pop them in the freezer for about 30-45 minutes.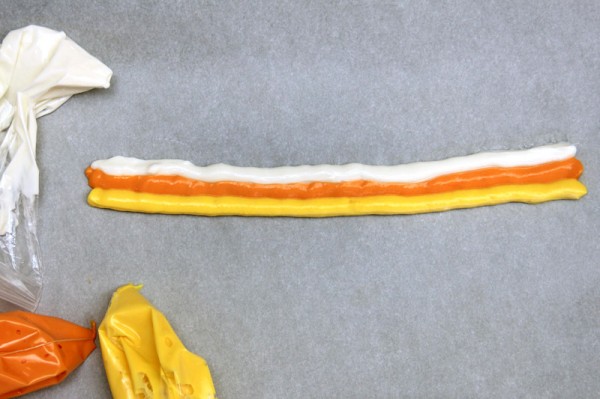 Once they're frozen, take them out and carefully cut into triangles with your serrated knife. I found that if I let them soften just a tiny bit, it was easier to cut. You may have to sacrifice a few (i.e. Eat the ugly ones!) to get the hang of it. If cutting right through makes them shatter, try "sawing" through them with your knife instead.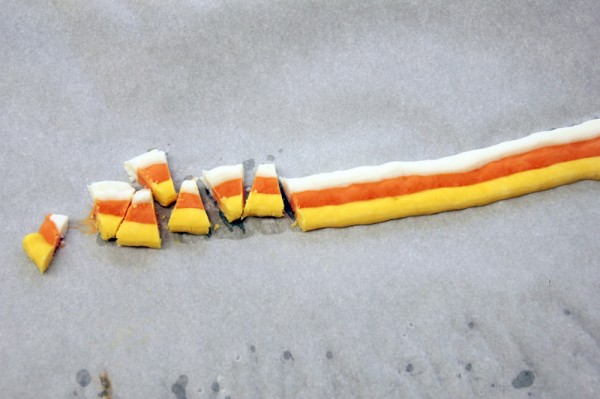 Pop them back in the freezer to firm up, then pull them out for a quick snack when the kiddos get home! By the way, I know that the way these are cut, half of the colors are techincally upside down. Feel free to adjust how you cut so you get right side up candy corn, or just forget it because they're so good nobody will even notice!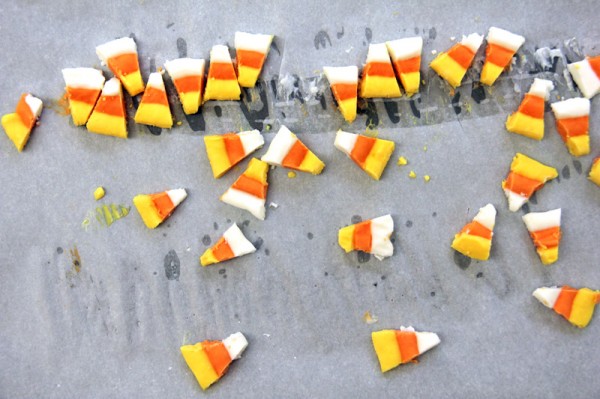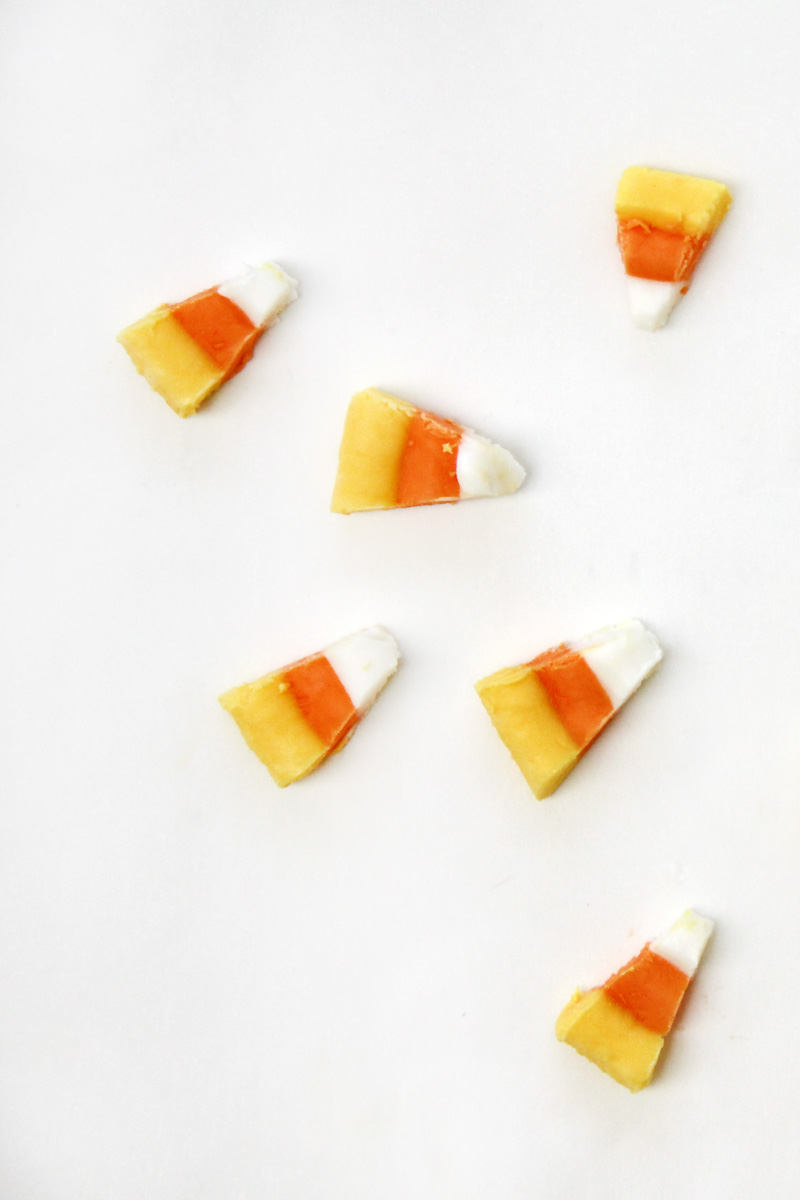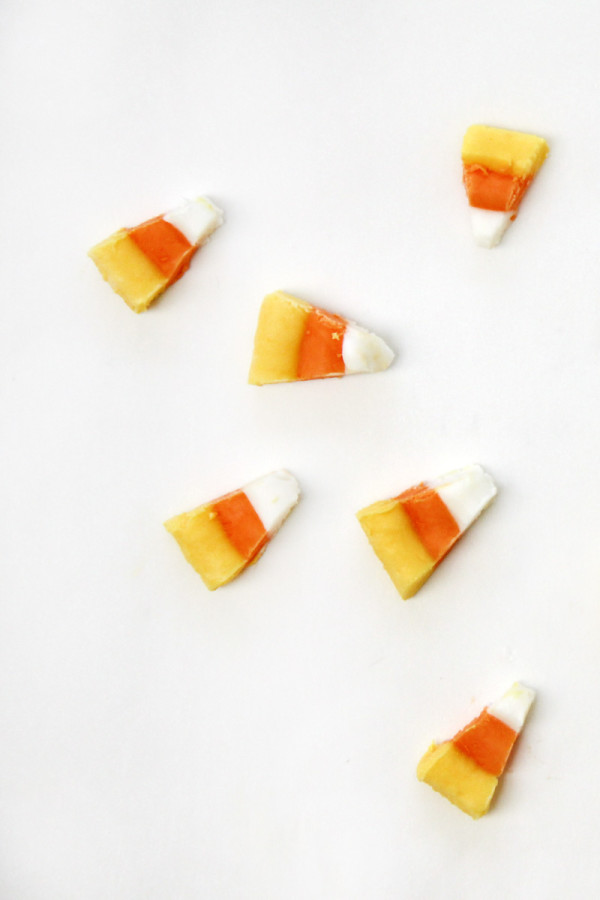 All Photos by Studio DIY
Hey look! I actually made a healthy Halloween treat! Now where's the peanut butter pumpkins?
Looking for more DIY projects? Check out the full project gallery here!