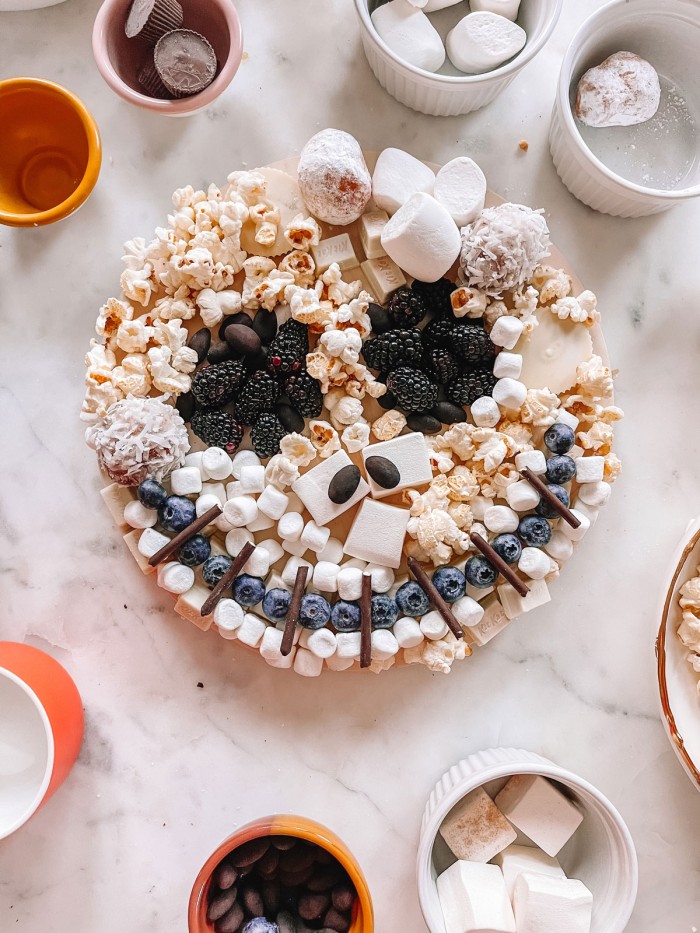 This Halloween, create a dessert option for your party or classroom inspired by one of the holiday's classic. This Jack Skellington dessert board is fun and quite simple to put together, but makes quite the spooktacular impression!
A Nightmare Before Christmas dessert is a fun idea for all ages and dessert boards are always a hit because they have a little something for everyone!
What You'll Need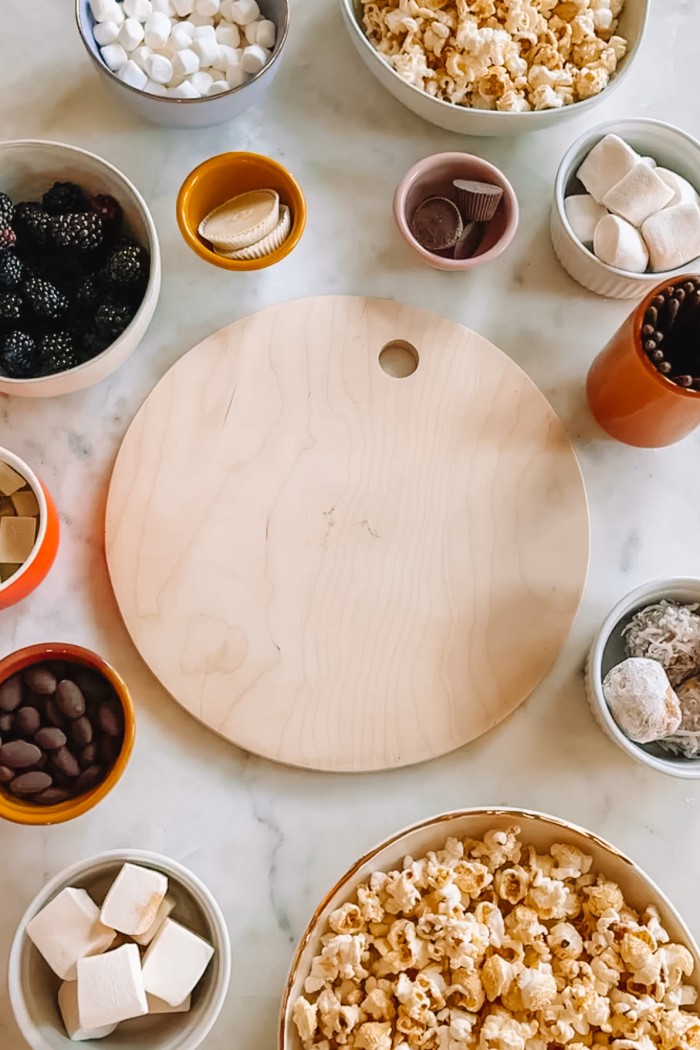 The best part about dessert boards is you can tailor them for any age, dietary restrictions or party style.
For this Jack Skellington dessert, you'll need:
"White" snack foods and desserts for his face. Think white chocolate, kettle corn, marshmallows and more!
"Dark" foods as well for his eyes, nose and mouth. Think chocolate and berries!
A round cutting board or tray
Dessert & Snack Ideas for Your Board
Here's a list of "white" food ideas you could use on your dessert board:
Marshmallows
Kettlecorn
Powdered Sugar Donut Holes
White Chocolate
Coconut Candies
Here's a list of "dark" food ideas you could use for Jack's eyes and mouth:
Chocolate covered almonds (these are great for his nose!)
Blackberries
Blueberries
Chocolate covered pretzels
Pocky (perfect for his mouth!)
Oreos
Peanut butter cups
Chocolate candy bars
Chocolate M&Ms
How To Make a Jack Skellington Dessert Board
Once you've chosen all the items for your dessert board it's time to assemble! Here's the best way to create your Jack Skellington:
Start with the eyes. Create two circles out of one of your dark colored foods, about 1/3 of the way down your board.
Fill in his face around the eyes. Cover the entire rest of the board in your white colored foods.
Add his nose. Use two chocolate covered almonds, berries or small chocolate candies to create his nose just below his eyes.
Last, create his mouth. Make a curved line near the bottom edge of your board with blueberries or chocolate candies. After the line is created, add pretzel sticks or pieces of Pocky along the line to create the lines in Jack's mouth.
If you'd like, you can watch the video below to see how I put mine together (it will play after the ad!).
Provide small plates, bowls or cups and tongs if desired for people to make their own dessert mix from the board!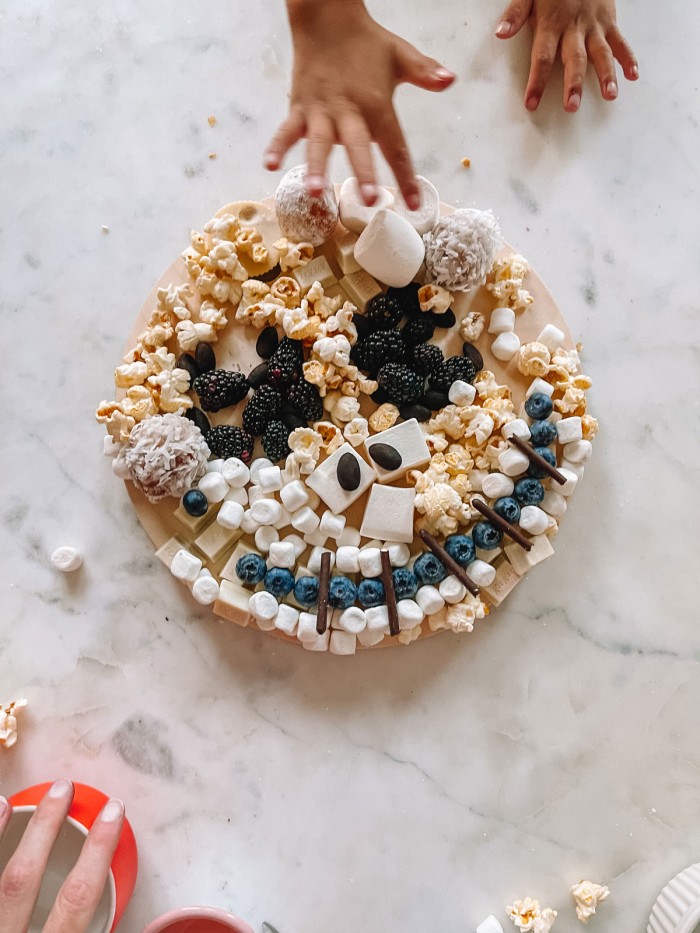 Where To Serve a Dessert Board
Dessert boards can be dressed up or down for any event! Here's a few Halloween celebrations where this Nightmare Before Christmas themed dessert would make a great addition:
More Halloween Dessert Ideas
This Jack Skellington dessert board will blow the minds of any Nightmare Before Christmas fan who attends your Halloween event, play date or school party.