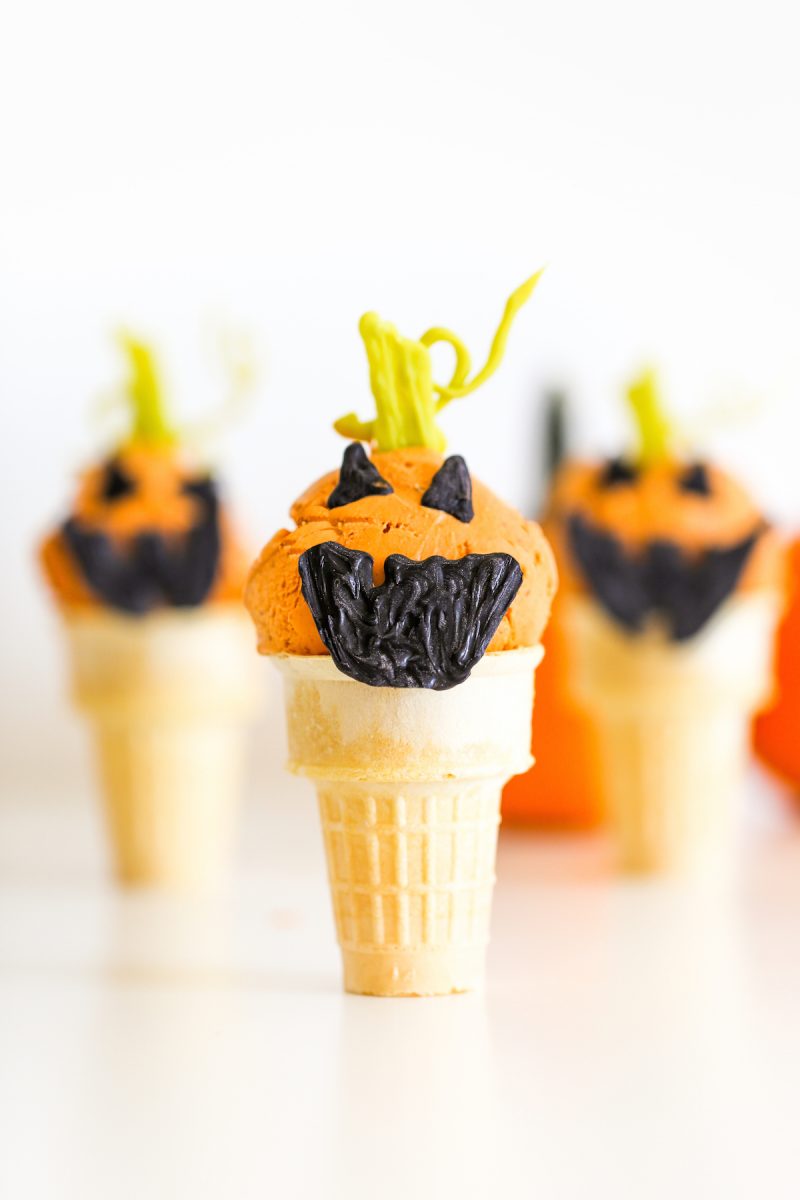 Hi! It's Andrea again, here from Salty Canary! Today I'm back sharing how to make these adorable Jack O' Lantern Ice Cream cones with delicious homemade Pumpkin Ice Cream!
These are very similar to my Cactus Ice Cream Cones and this pumpkin flavor is amazing! It's perfect if you're wanting that fall flavor, but your city is still stuck in the summer weather.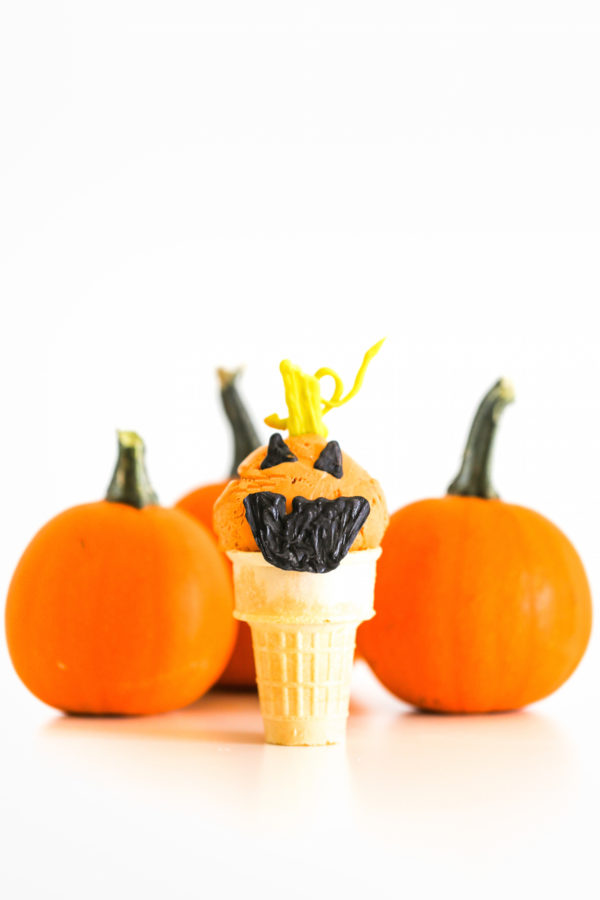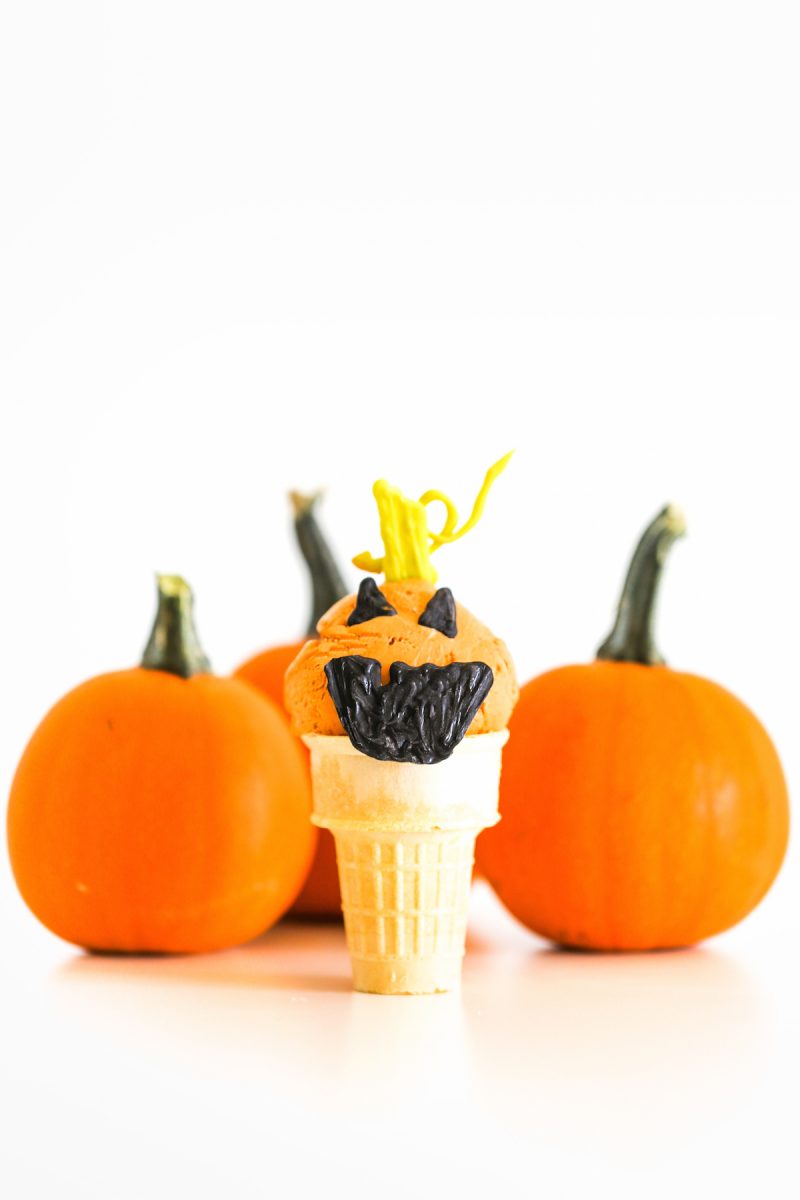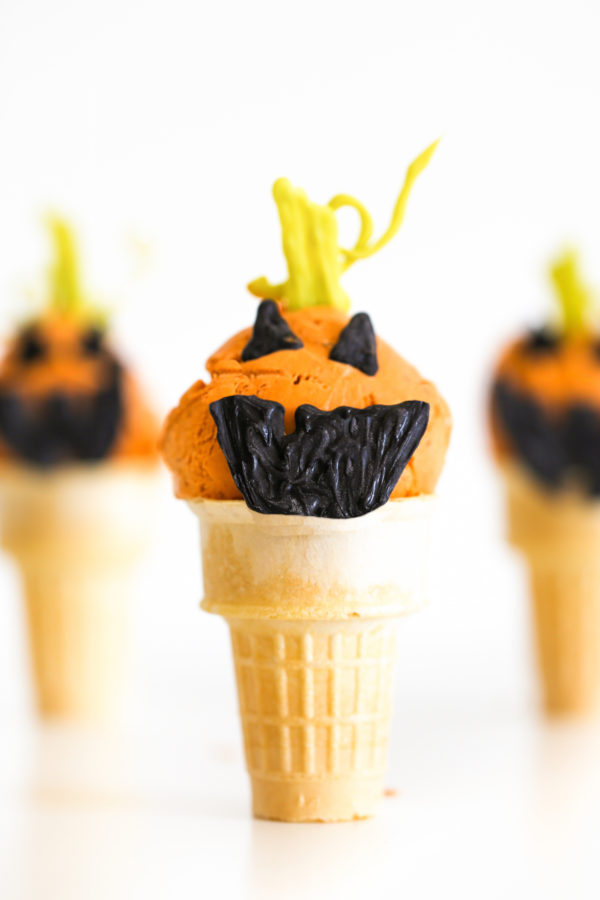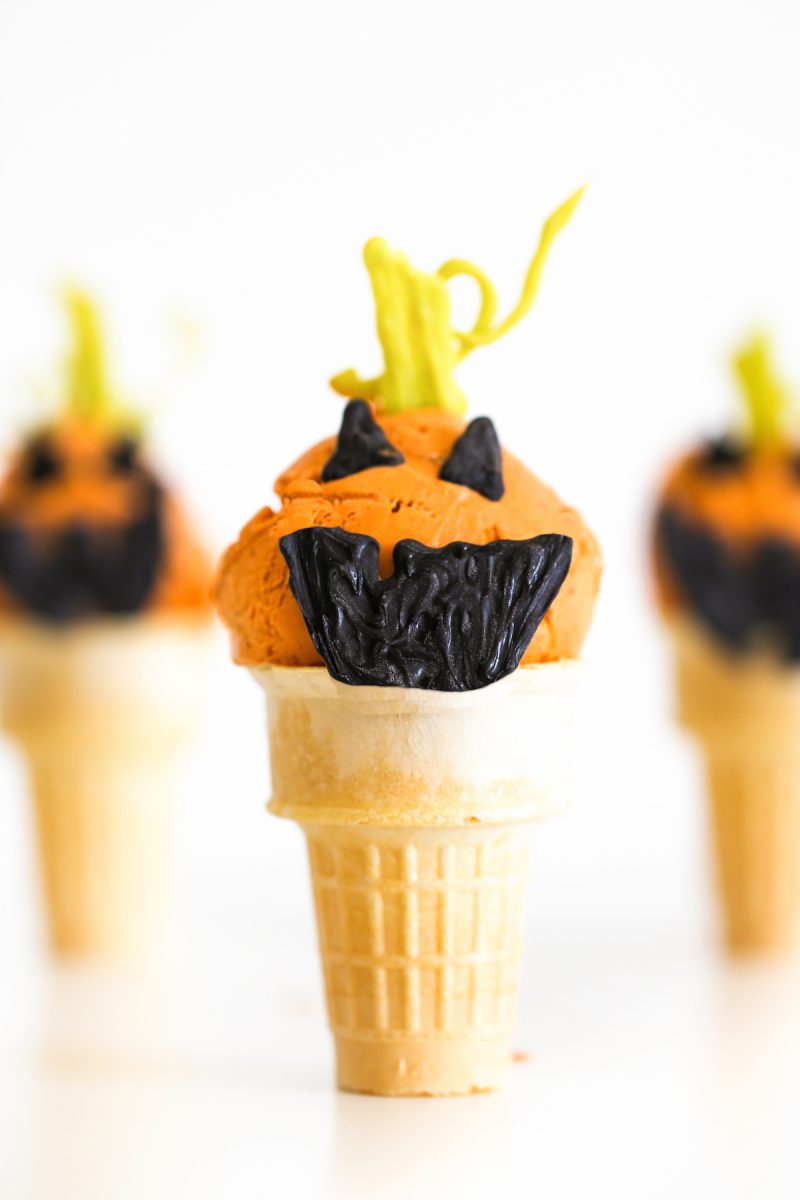 I use an ice cream maker to make all of my homemade ice cream and I really recommend one. Simply make the ice cream the day or night before you plan to serve it and have it harden further in the freezer overnight.
Jack O'Lantern Pumpkin Ice Cream
Ingredients
1

cup

milk

2

cups

heavy whipping cream

5

egg yolks

¾

cup

packed brown sugar

divided

½

tsp

salt

½

cup

canned

unsweetened pumpkin puree

1

tsp

vanilla extract

1

tsp

cinnamon

½

tsp

ground ginger

1/8

tsp

nutmeg

1/8

tsp

ground cloves

optional: orange food coloring

optional: 1-2 Tbsp bourbon

Black candy melts

Green candy melts

Ice cream cones
Instructions
Combine the milk, heavy whipping cream, half the sugar, salt, pumpkin puree, vanilla extract, cinnamon, ground ginger, nutmeg, and ground cloves in a saucepan and bring to a boil over medium heat, whisking intermittently.

While heating, combine the egg yolks and the other half of the sugar in a bowl and whisk to combine.

When the milk mixture has come to a boil, pour ⅓ of it into the egg mixture and stir. Then pour another ⅓ and stir, and then the final ⅓ and stir.

Next, pour the entire mixture back into the saucepan and heat, stirring constantly for 2 minutes, but do NOT let it come to a boil.

Then, using a sieve, transfer the mixture to a clean bowl, allow it to come to room temperature, and then refrigerate for 1-2 hours.

Optional: Add 1-2 Tbsp tequila to mixture and stir before refrigerating.

Optional: Add 6-9 drops orange (or mix red and yellow) food coloring if you could like ice cream to be more orange in color.

After the mixture is chilled, follow the manufacturer's instructions on your ice cream maker to make it into ice cream.

Transfer ice cream to a freezer safe container and freeze overnight for it to further harden.
To make the Jack O' Lantern faces, melt your candy melts according to the manufacturer's instructions. (I melt mine directly in a piping bag.) To make the stem, simply use green candy melts to draw a rectangle stem and some curly-qs on parchment paper. Make a few extra curly-qs because they are so thin, some of them snap when you add them to the ice cream. To make the face, use black candy melts to pipe triangle eyes and a mouth.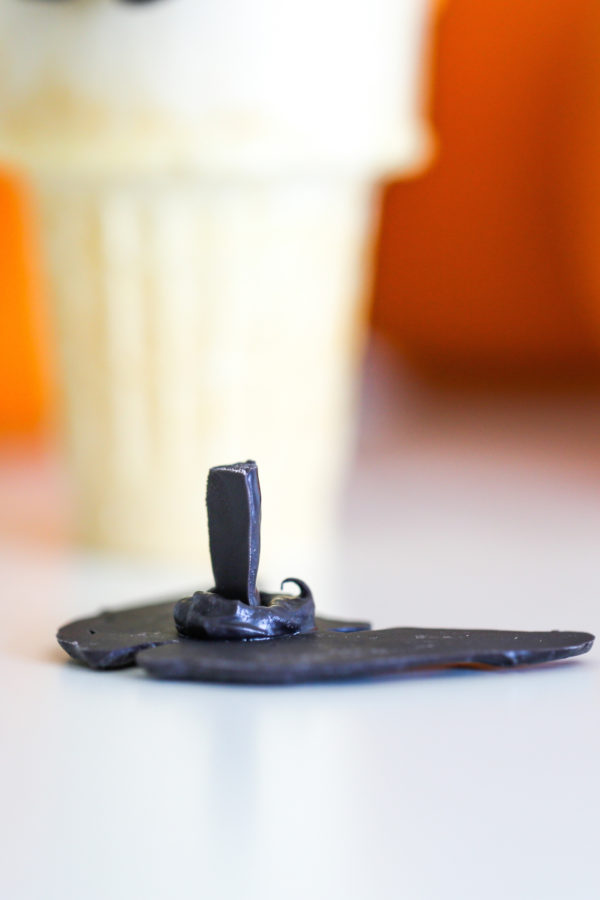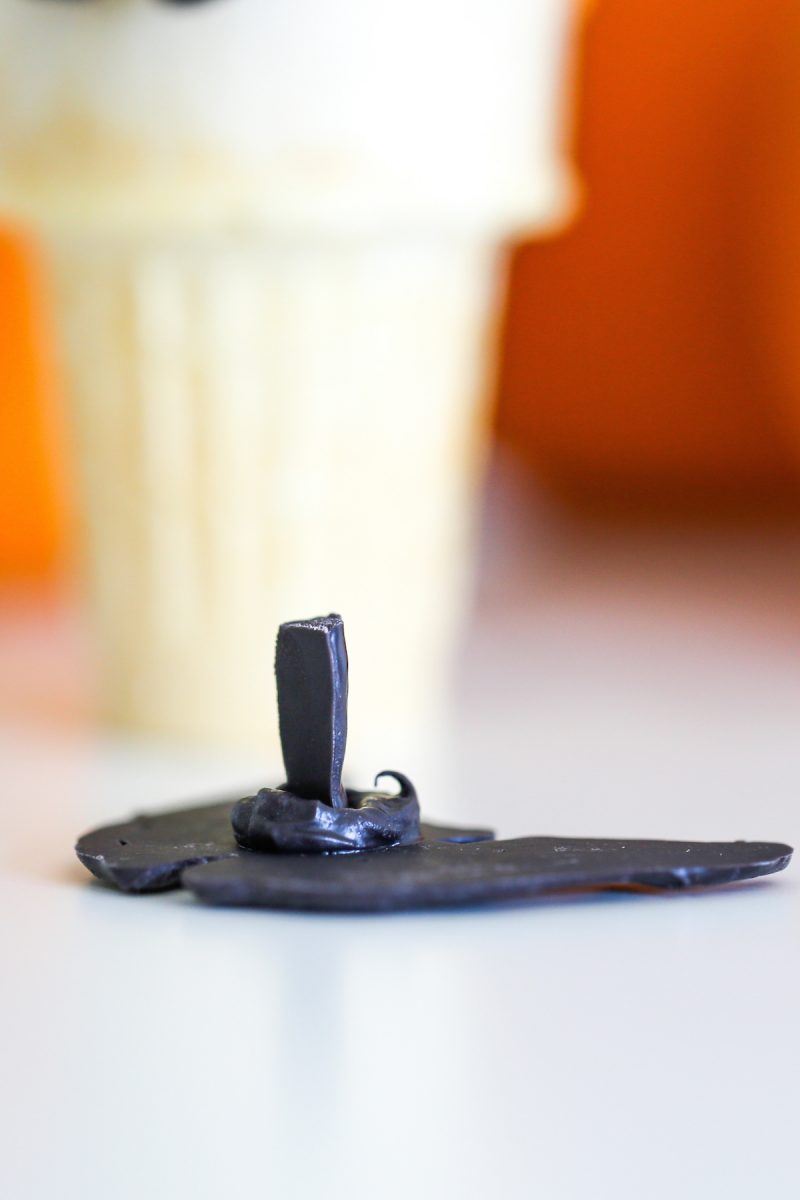 Note: The hard part is getting the mouth to stick to the ice cream, so you need to make a little stick on the back of the mouth out of extra candy melt. Here's what you do: when you pipe the mouths, also pipe some medium-thick lines of candy melt. Then once both have hardened, flip the mouths over, melt some extra black candy melt, and use the hot candy melt to "glue" the stick to the back of the mouth. See photo above.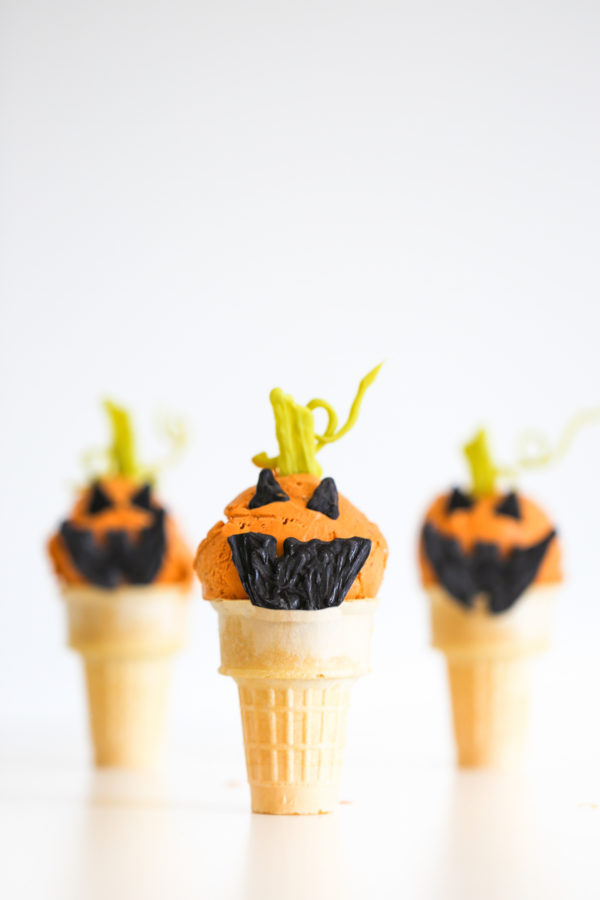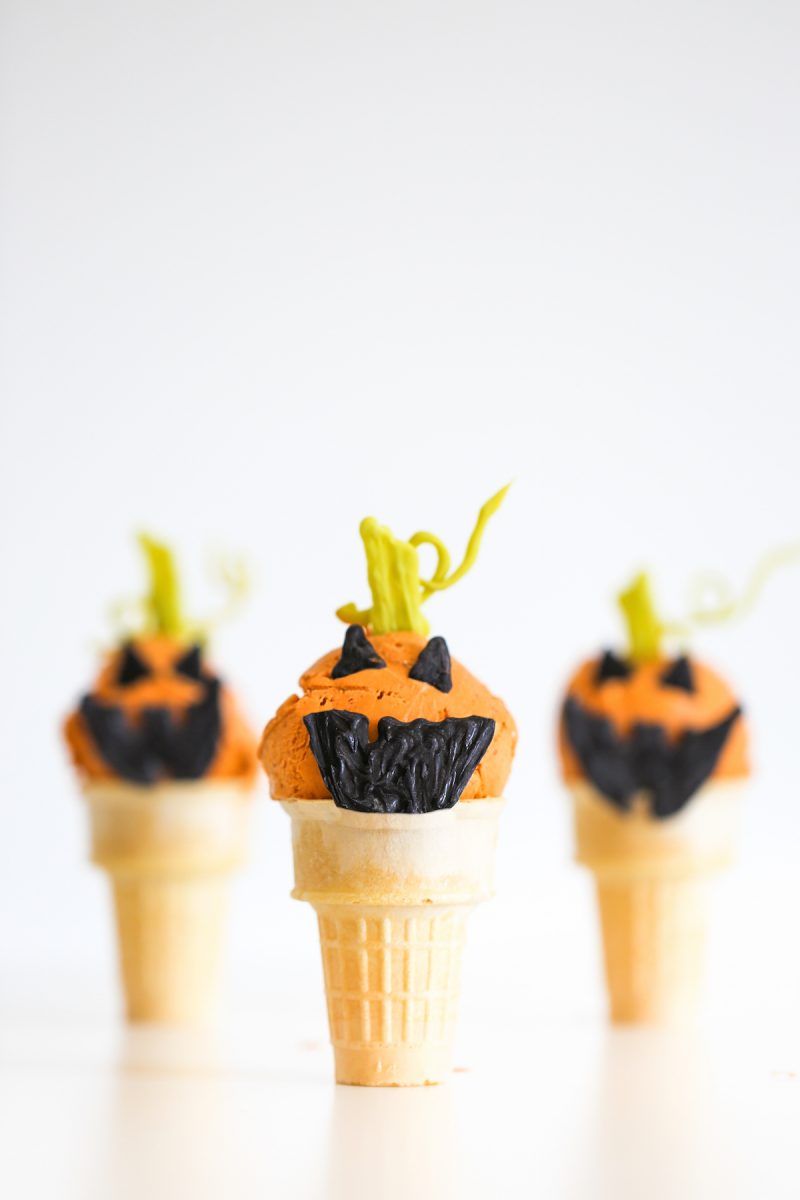 Photos by Andrea Ament | Salty Canary
Feeling festive? Add some bourbon and make your pumpkin ice cream boozy! Just don't add too much! 1-2 tablespoons should be fine, but much more than that and you risk the ice cream not freezing.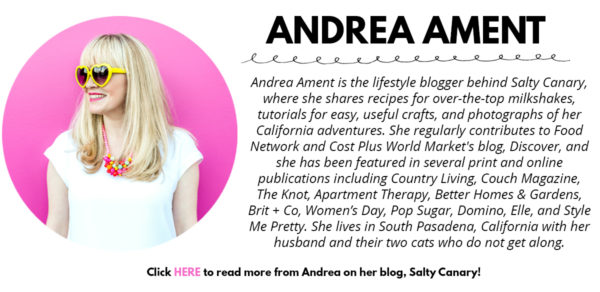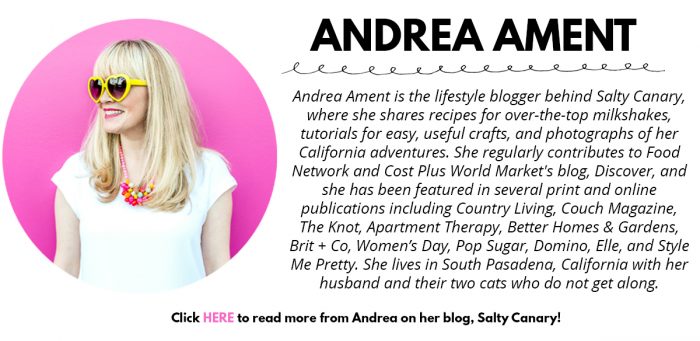 P.S. Pina Colada Pool Pop Tarts!
SaveSave