Happy Monday everyone! We held our Haunted Housewarming party on Saturday, and it was awesome! I'll be giving you the full scoop on how everything you voted on came to life tomorrow, but for today I wanted to start with the costumes! I was so happy that everyone got really into their costumes, and many were DIY! WAHOO! We had a photo booth set up (more on that later) so everybody could snap a few shots. So if you need a little costume inspiration, here you go! Up next? Jeff and my DIY costumes, and Bella's too!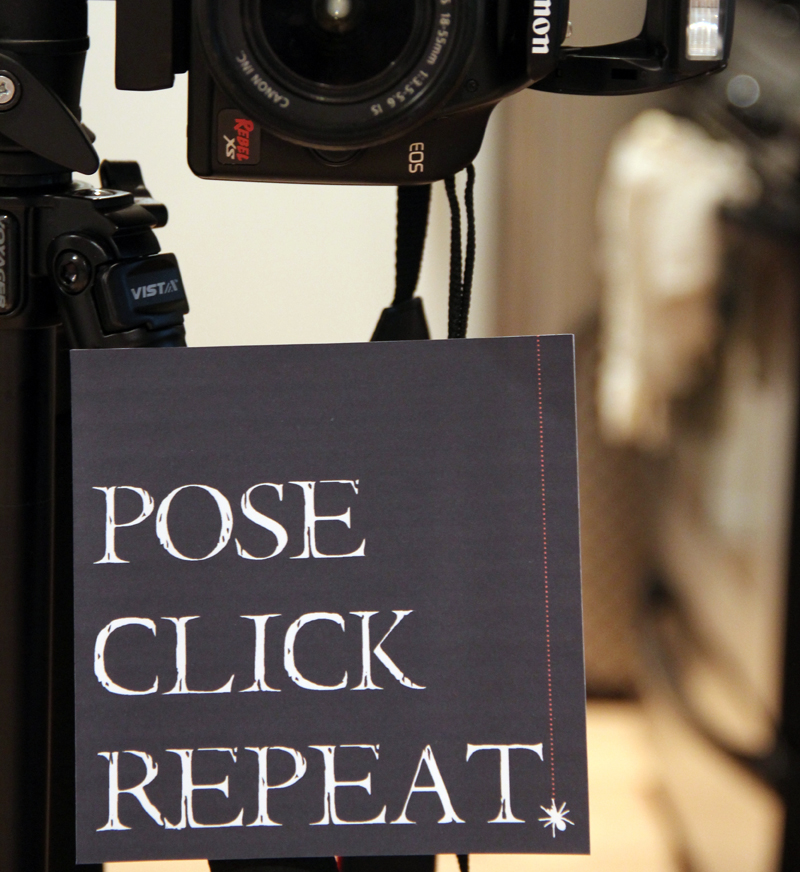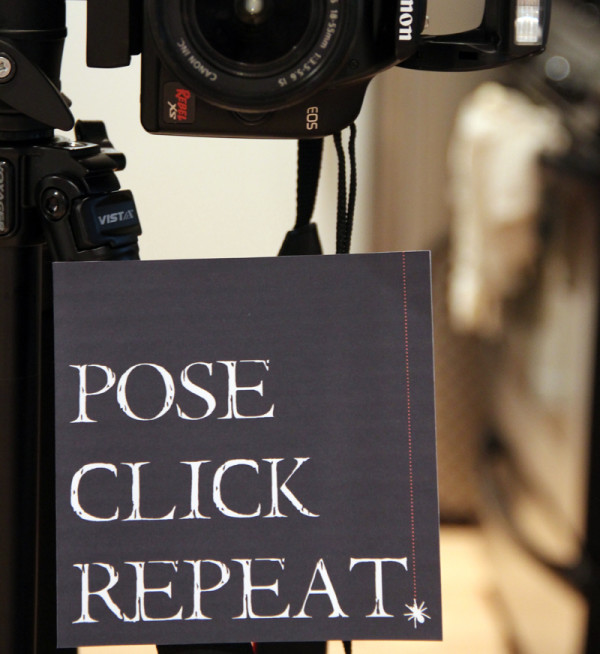 Jennie (You know her from this post, Blognic and her awesome food blog, Garlic My Soul!) and her boyfriend Jeff were the characters from Moonrise Kingdom. I am pretty impressed with how legit their costumes looked! Jennie thrifted her dress, awesome find, huh!? Recognize our friends Jess and Eli? They helped Jeff pull off this surprise. They were Quail Man and Patty Mayonnaise, from one of my favorite childhood shows, Doug! They also have a dog, who will be Quail Dog. YES!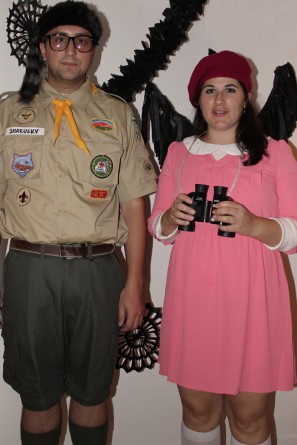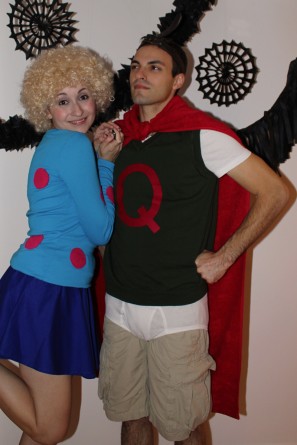 My friend Kira (We were college roommates back in DC!) was Mother Nature. I thought this was so creative! She already owned the clothes, purchased gold leaves from World Market, and wore just about every nature-inspired hair piece she could find in her closet! (Bella is madly in love with her, by the way.) Next up we have Carrin, a cheerleader, and yes, Marc as Mitt Romney. Big Bird and binder full of women in tow.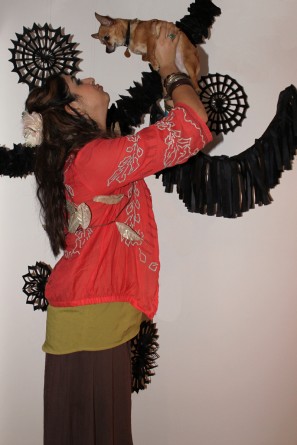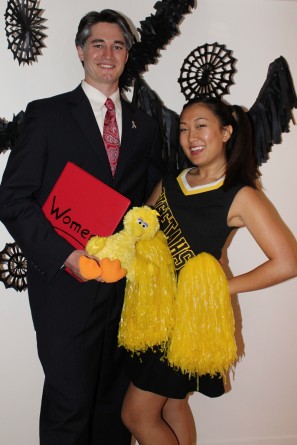 There's a peek of Jeff's costume! Whoops! Behind him are his co-workers, Alexis in a DIY Tron costume (she purchased the neon lights online and glued them to a black dress!), Ivette as a luchador, and Tiffany in character from The Book of Mormon. And on the right we have Mike as Bernie from Weekend at Bernie's (How spot on is his costume!?) and his wife Nina, the ref!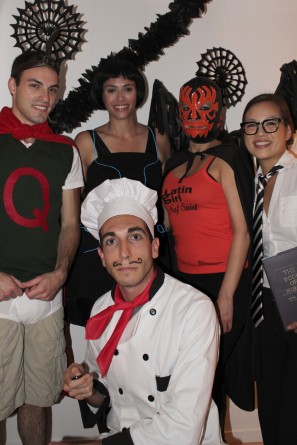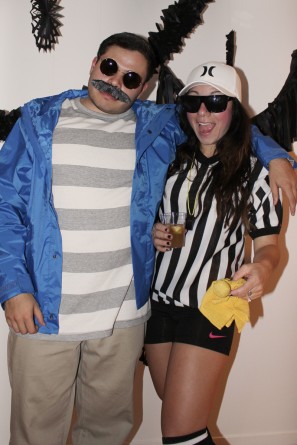 And now that our costumes have been revealed (Check them out here!), you can see this little (partial) group photo! We had such a blast! Thanks to everyone who came!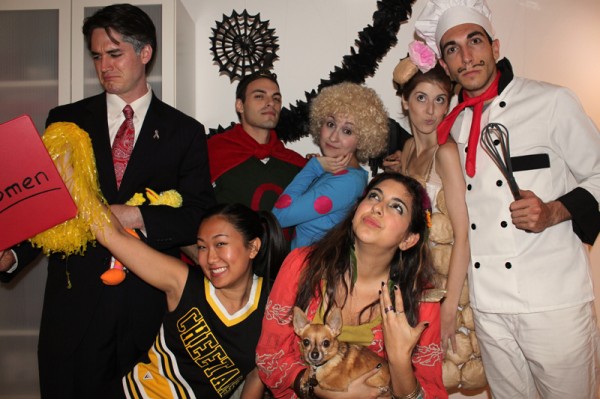 All Photos by Studio DIY
And that's a wrap! Did I mention I love Halloween!? You're never too old to get dressed up.
Check out more from our Haunted Housewarming or get your Halloween DIY on here!