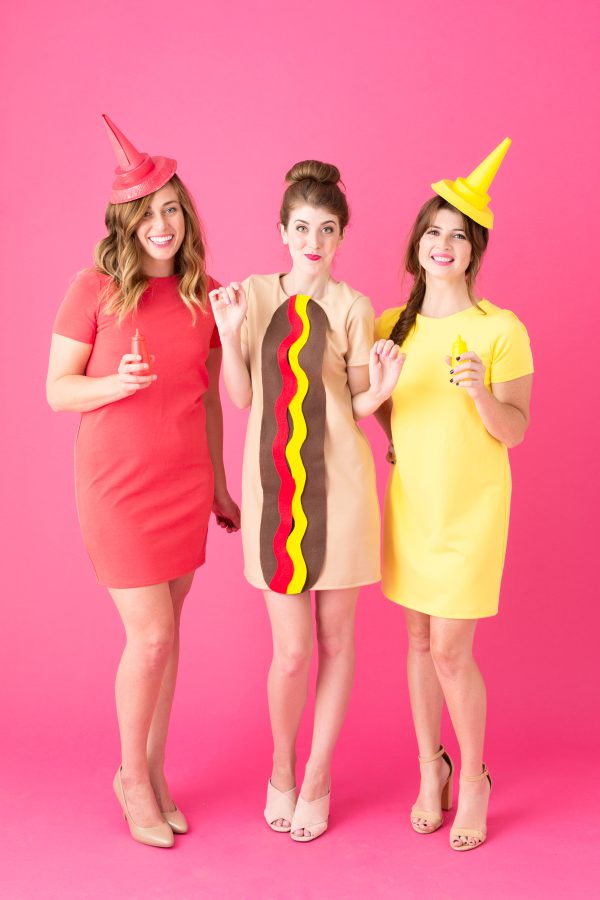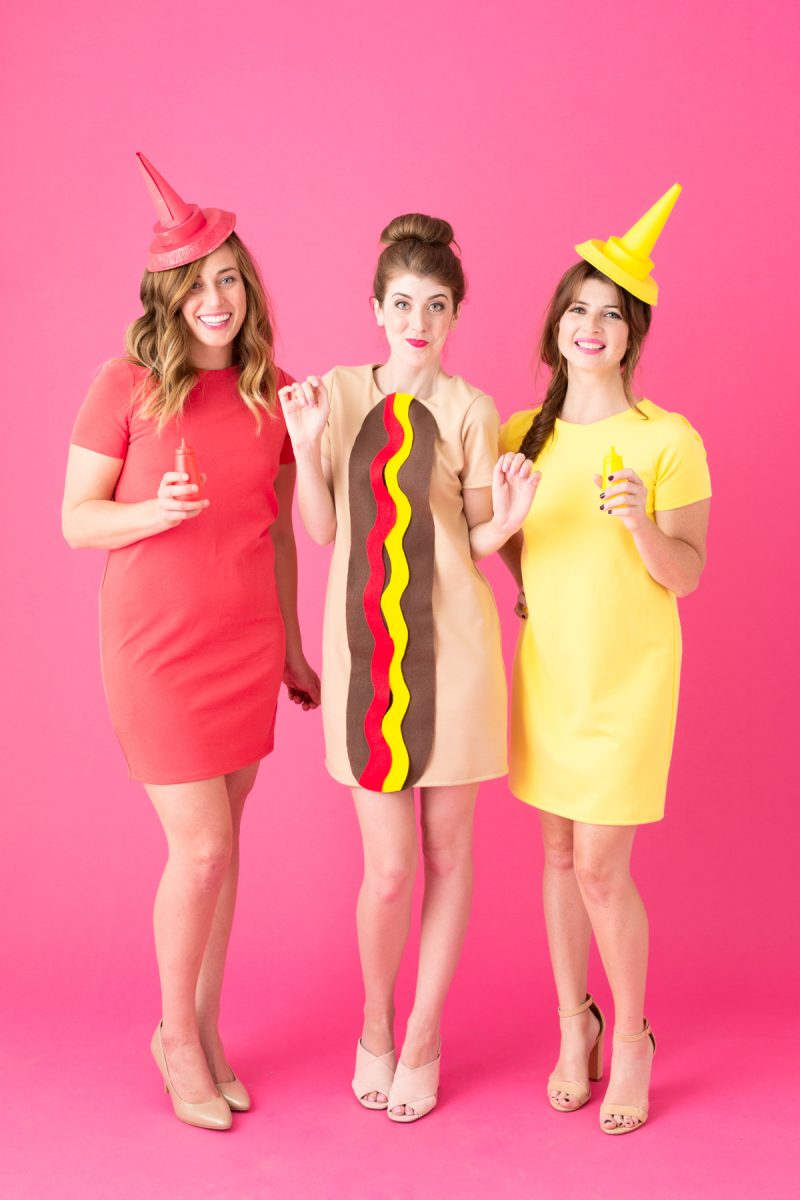 If you loved our burger and fries costumes, I bet you'll love this one too!! A DIY hot dog costume! Hilarious, yes? Especially when your gal pals are game for a group costume and can be ketchup and mustard!!!!
p.s. Today is your last chance to take advantage of our free shipping option and get your costume in time for Halloween! So be sure to get your orders in by 11:59pm EST tonight! (We're also offering a FREE accessory or hat with any dress purchase using code 'JAZZITUP' so get on that, girl!)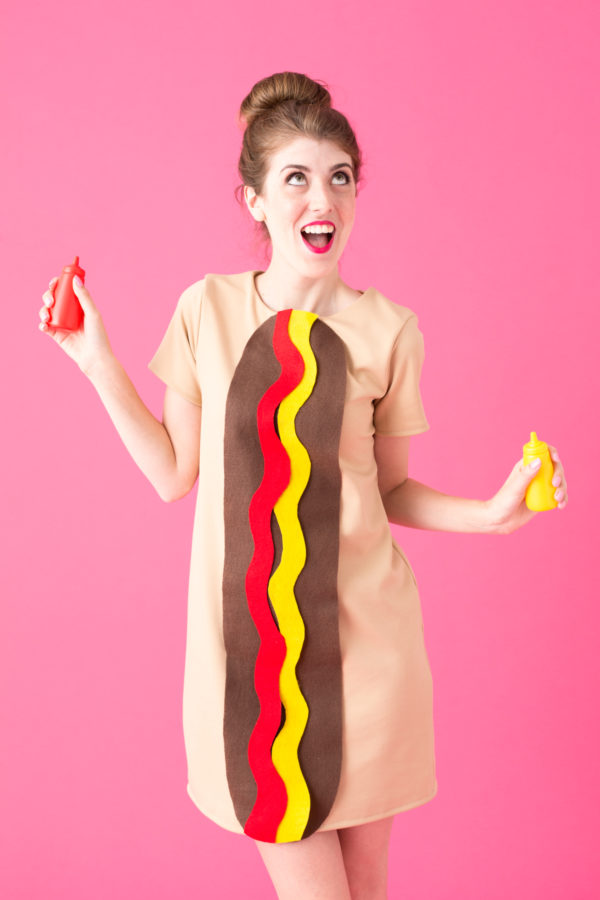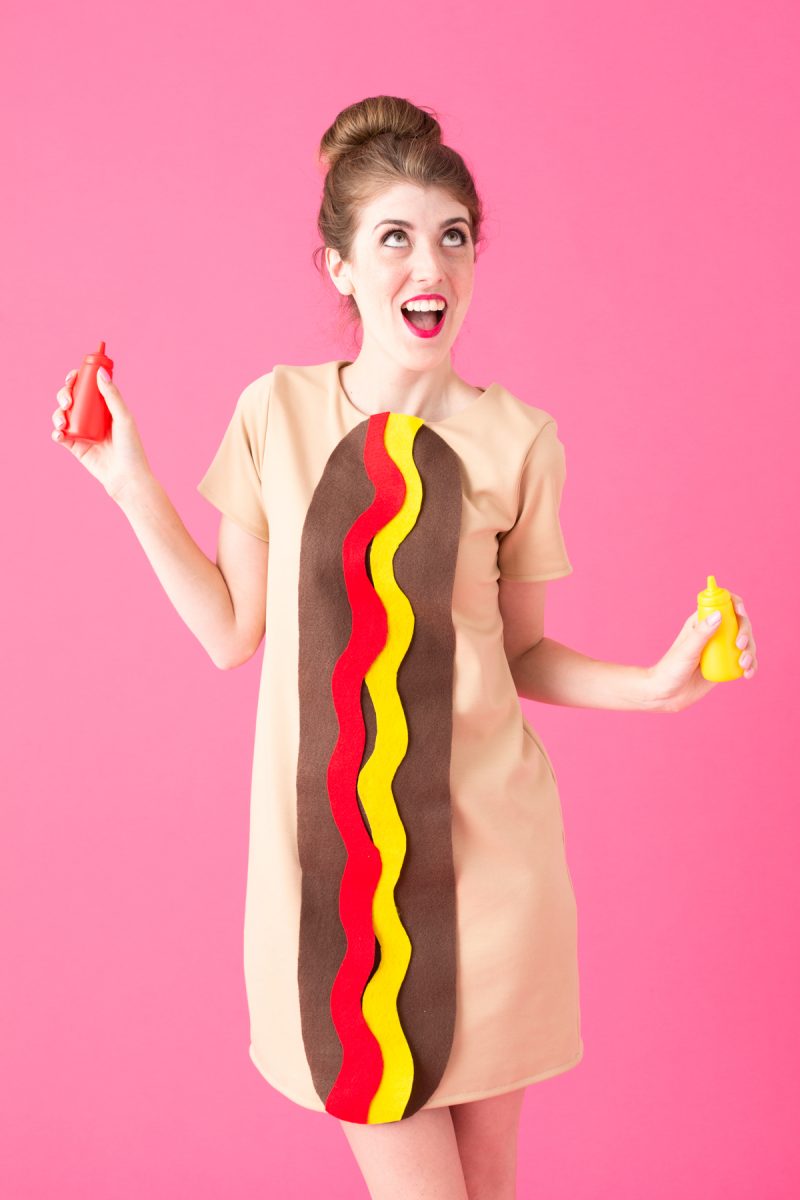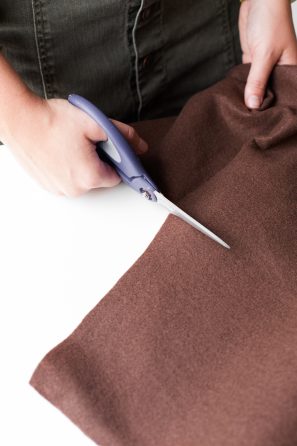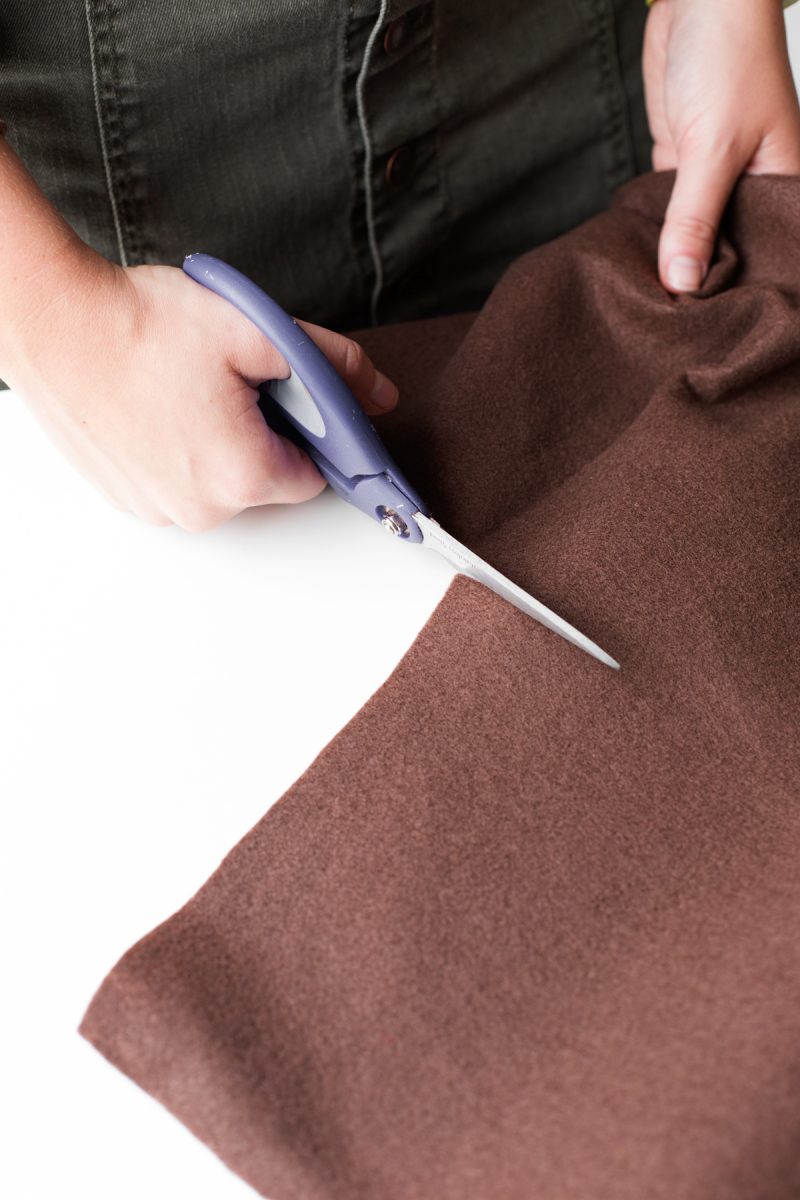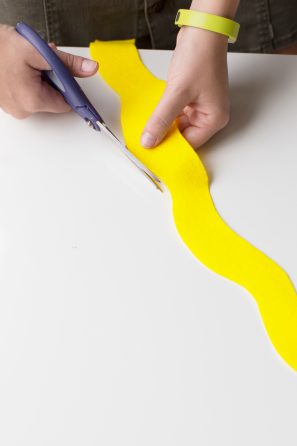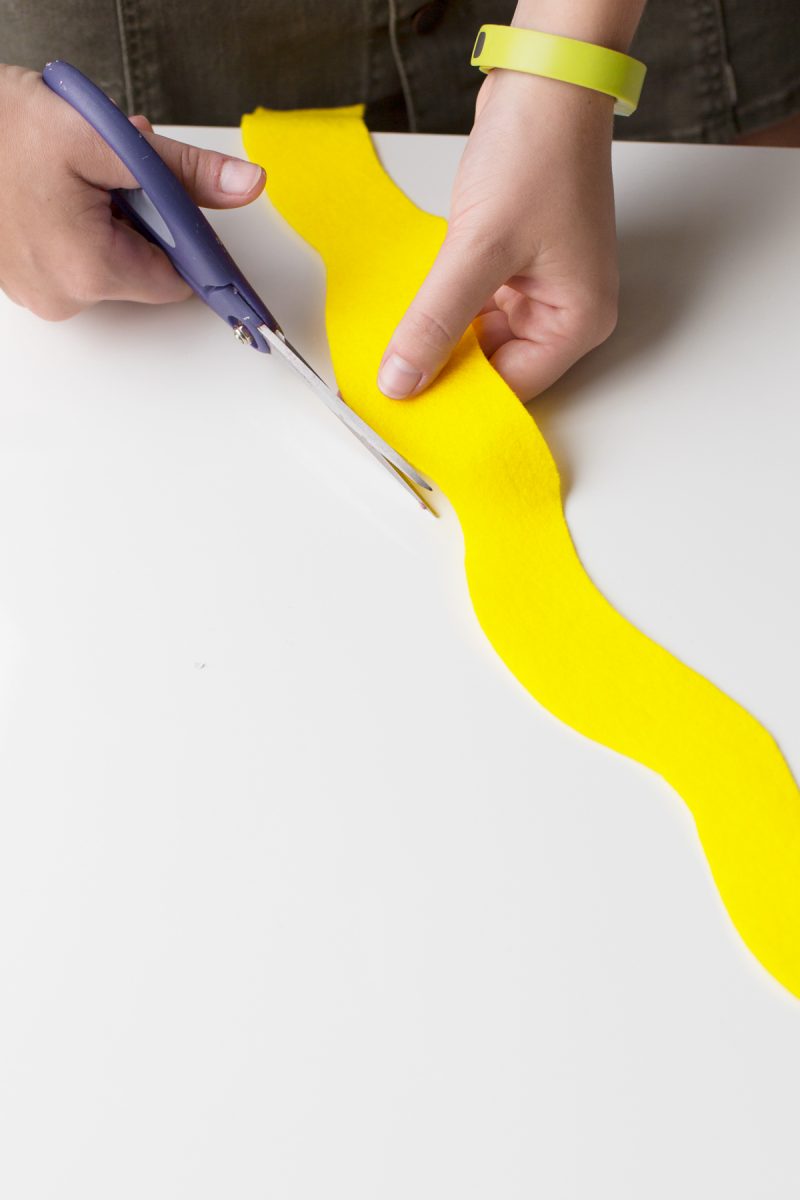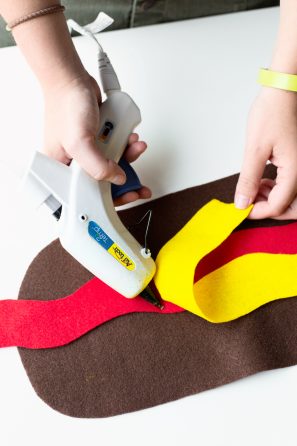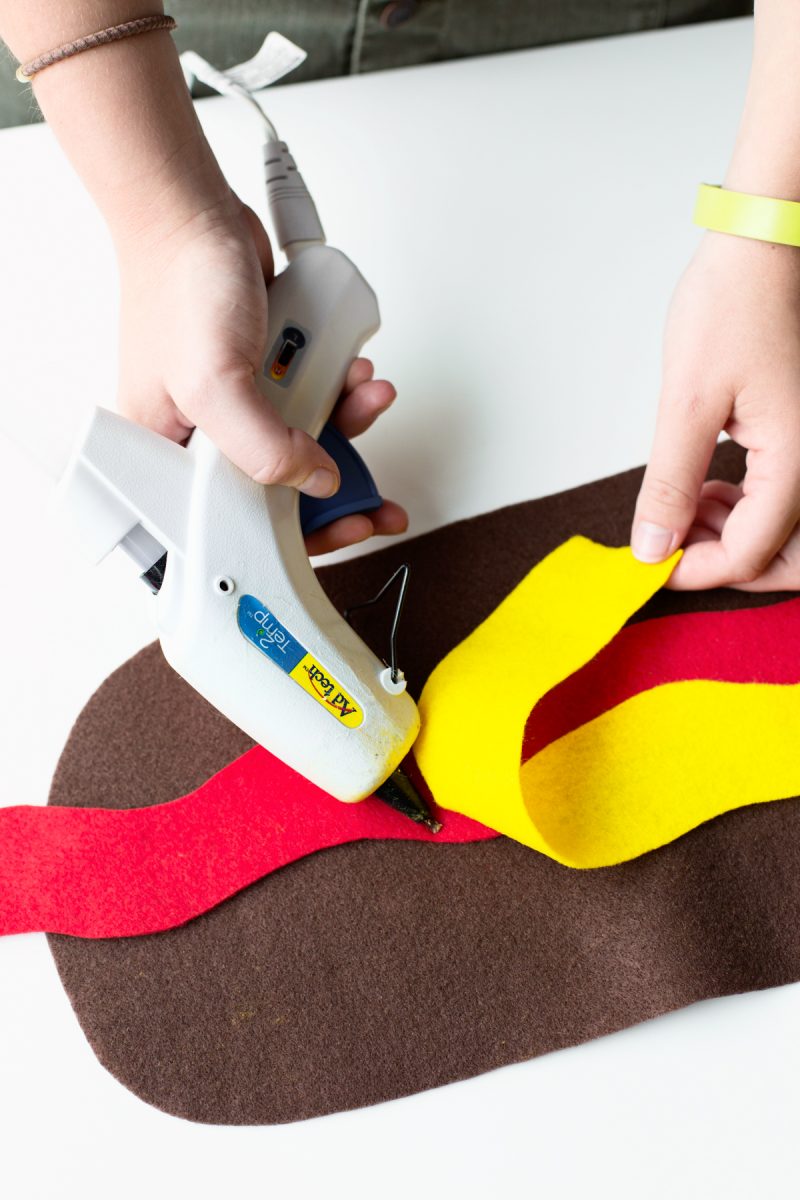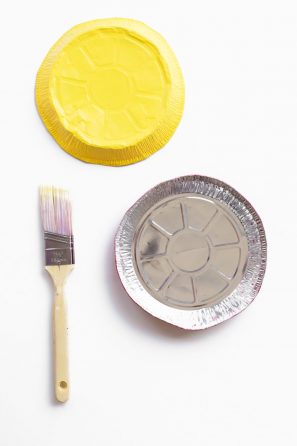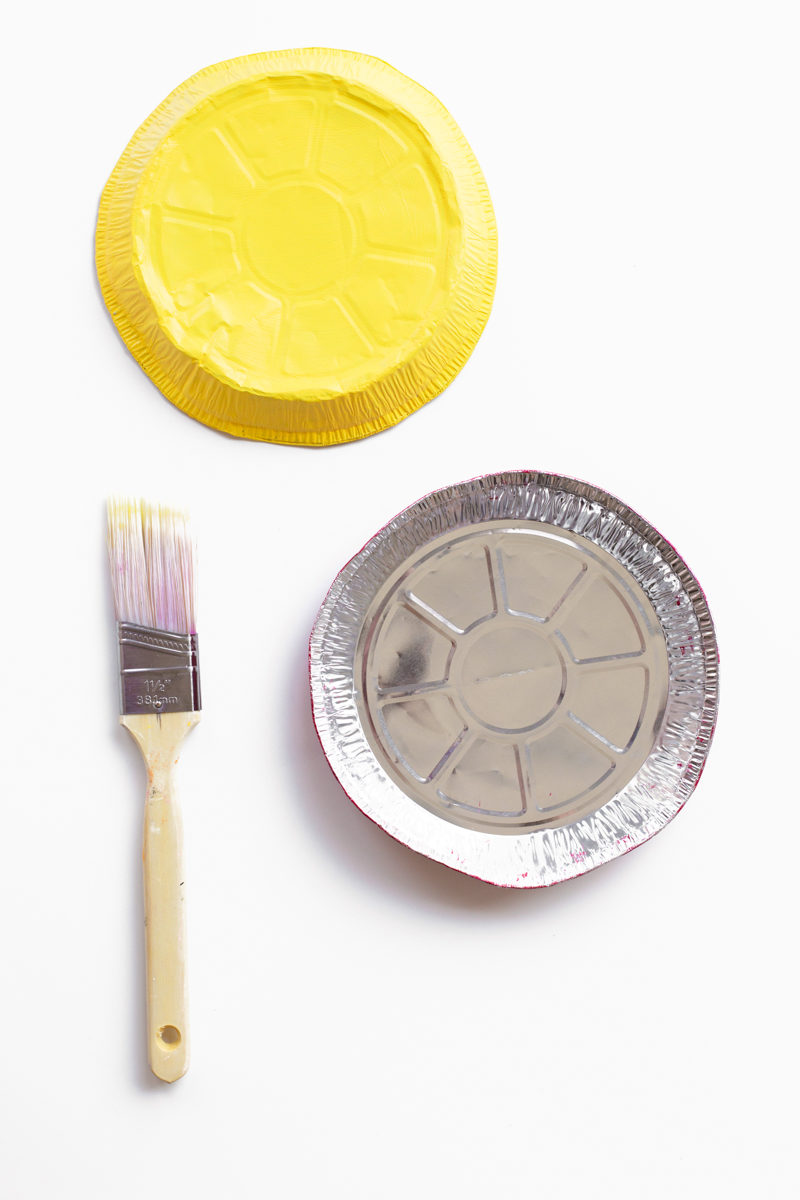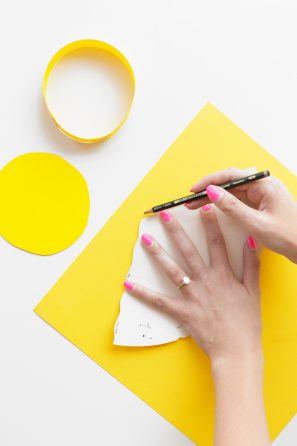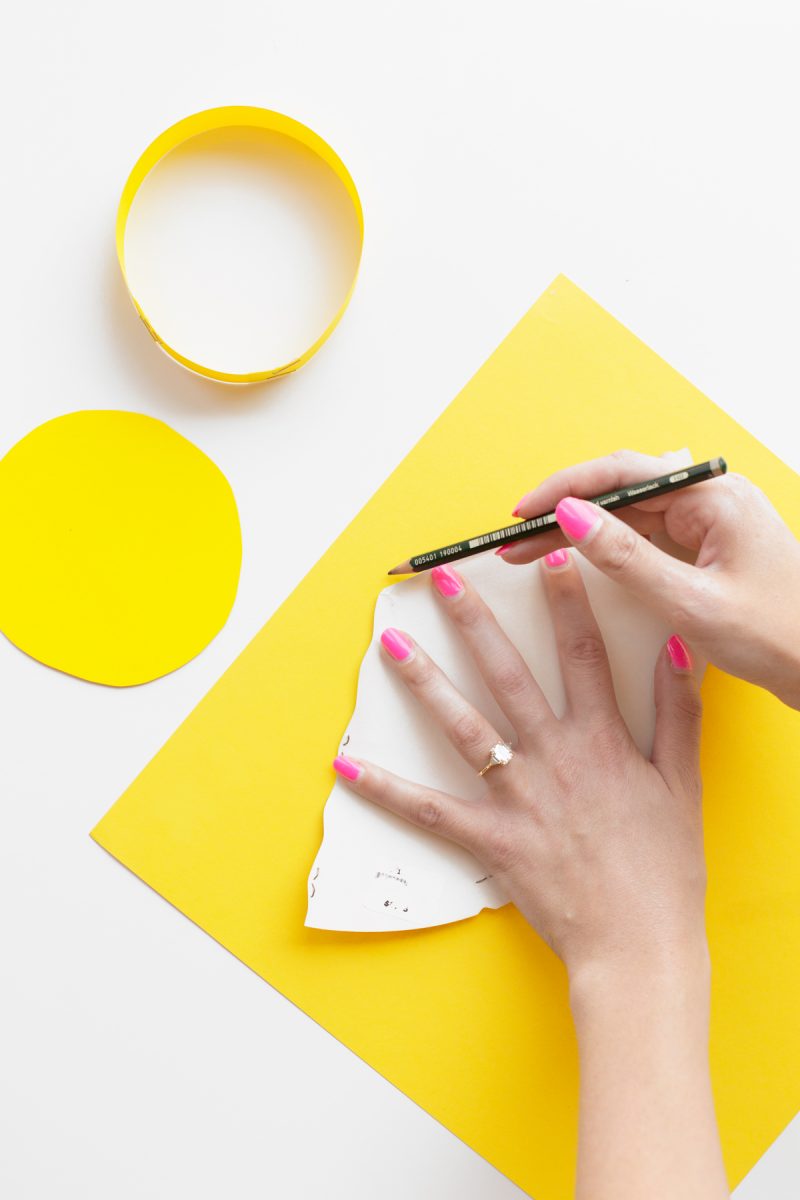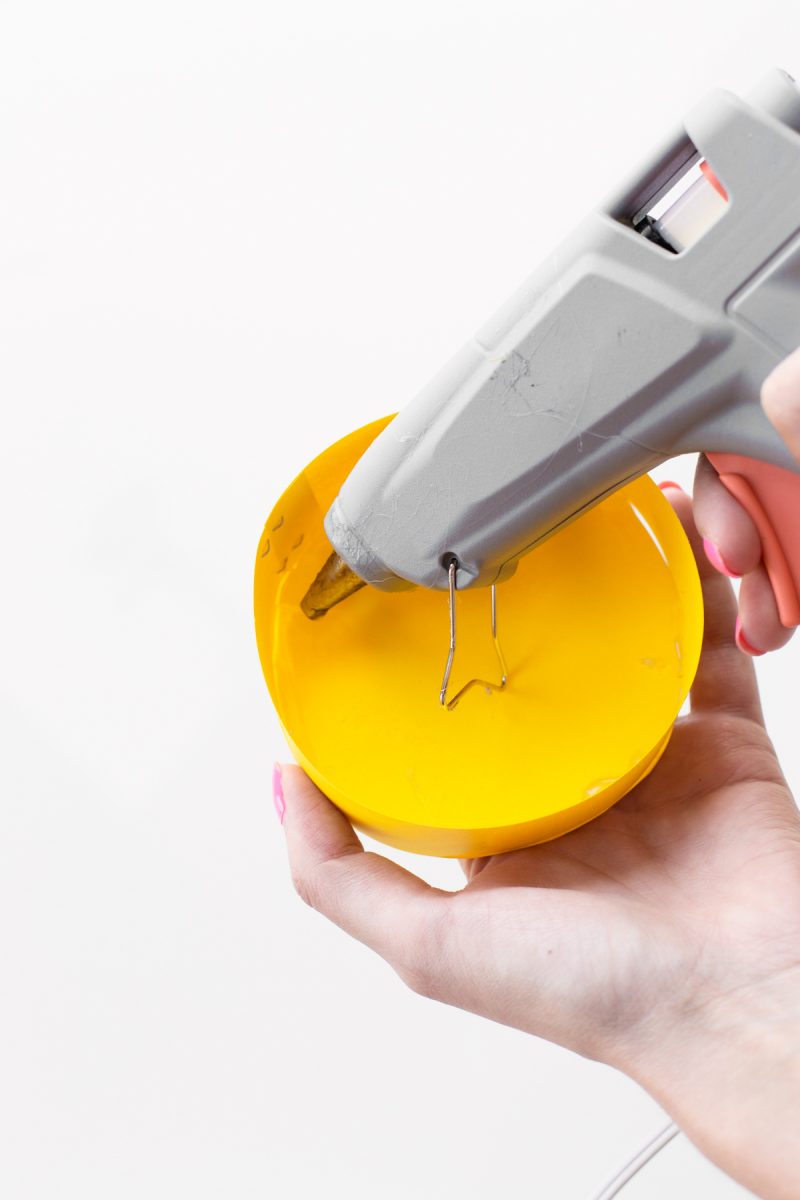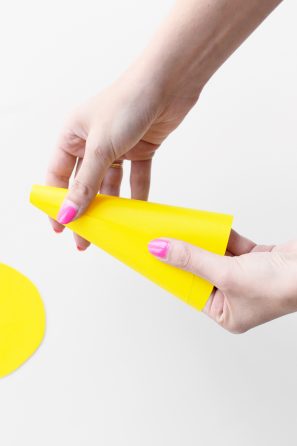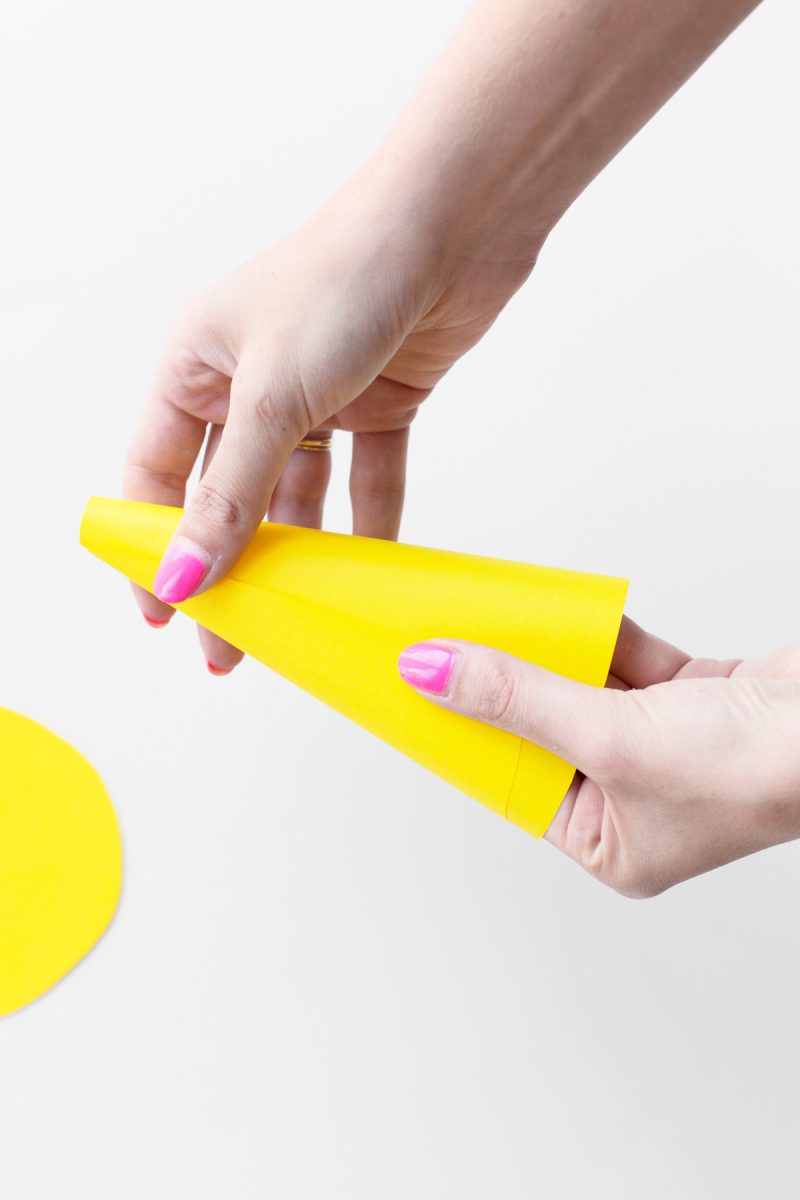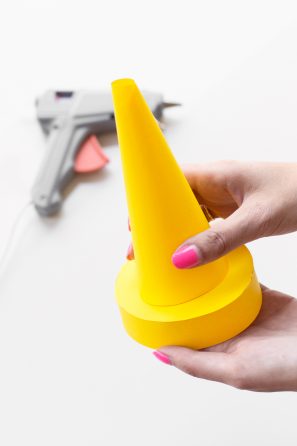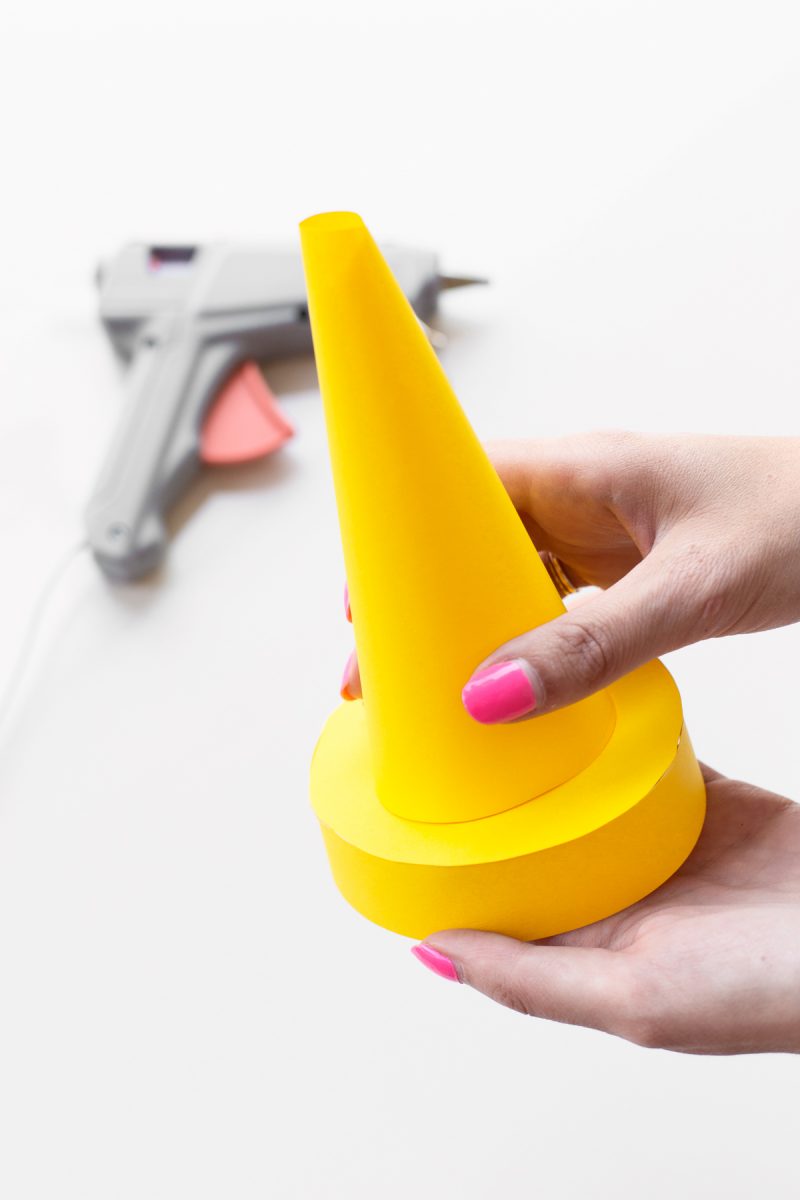 DIY Hot Dog Costume
Total Time: One Hour
Supplies
For the Hot Dog:
Tan Dress
1/4 Yard Each Brown, Red and Yellow Felt
Temporary Hem Tape and/or a Needle & Thread
Hot Glue
Scissors
For the Ketchup or Mustard
Red or Yellow Dress
8" Pie Tin
Red or Yellow Paint + Paintbrush
Red or Yellow Cardstock
Scissors
Hot Glue Gun
Headband
Directions
For the Hot Dog:
1. Cut out a rectangle, about 7-10" wide and the length of your dress (from neckline to hemline). Trim the top and bottom of the rectangle into a curved shape.
2. Cut a wavy line, about one inch thick, from both the red and the yellow felt.
3. Hot glue the yellow to the center of the brown "hot dog" piece. Then hot glue the red right next to it, overlapping slightly.
4. Attach hem tape along the entire edge of the hot dog. Peel off the backing and adhere to the dress, pressing firmly to secure.
5. Use a needle and thread to tack the top and bottom of the hot dog to the dress for extra security.
For the Ketchup or Mustard:
1. Paint the pie tin red or yellow. Let dry.
2. In the meantime, cut out a 1" strip, a 5" circle and cone shape from card stock.
3. Bring the ends of the 1" strip together, forming a 5" wide circle, and glue. Trim any excess. Glue the circle you cut on top. Wrap the cone shape into a cone and hot glue.
4. Hot glue the circle you made to the top of the hat, and the cone on top of that.
5. Hot glue a headband to the bottom side of the pie tin.
6. Wear with a red or yellow dress!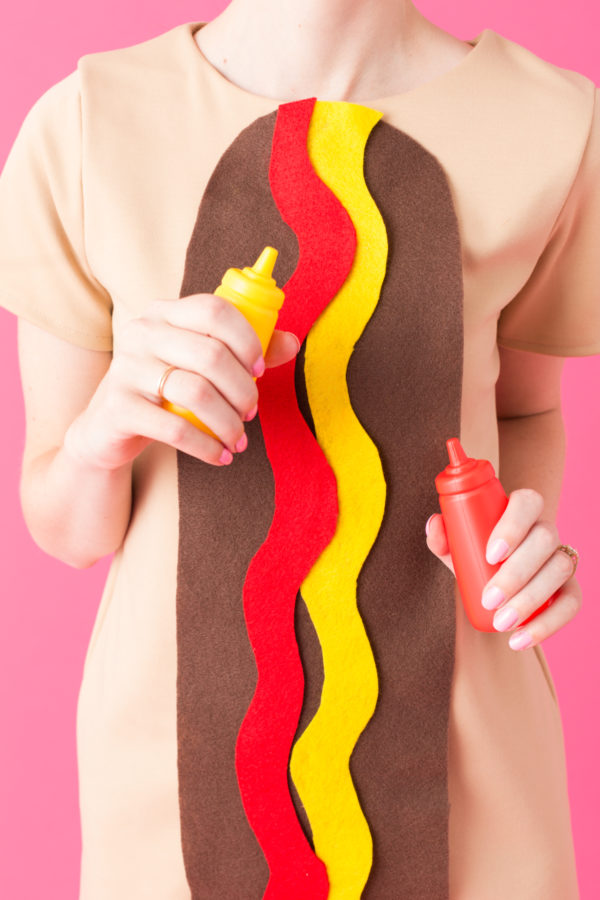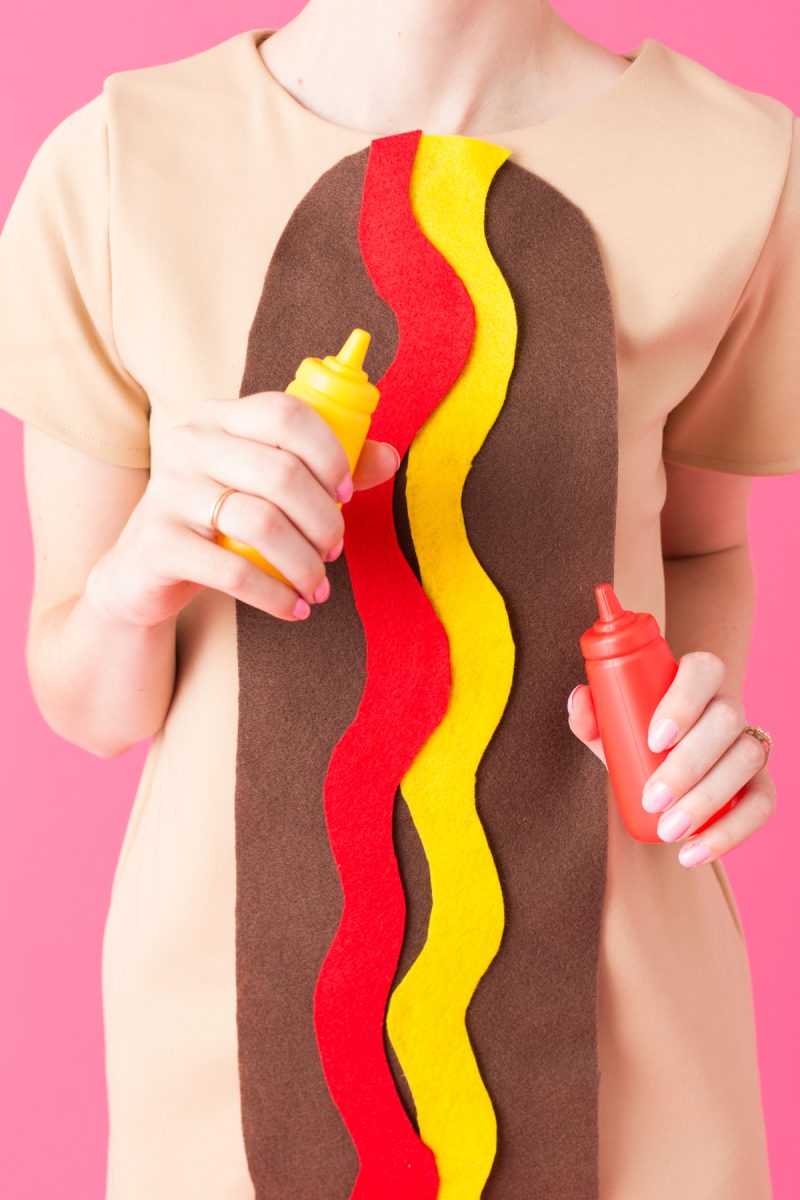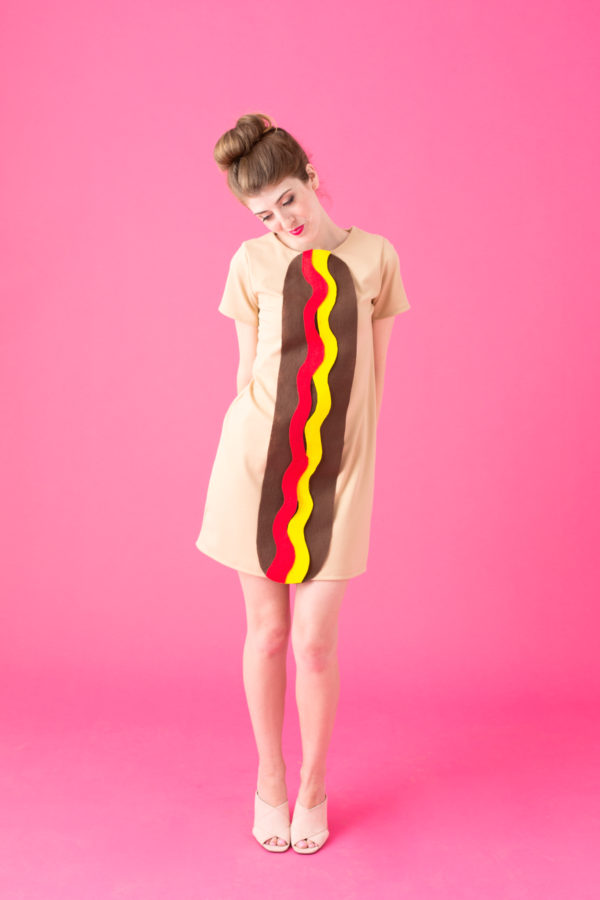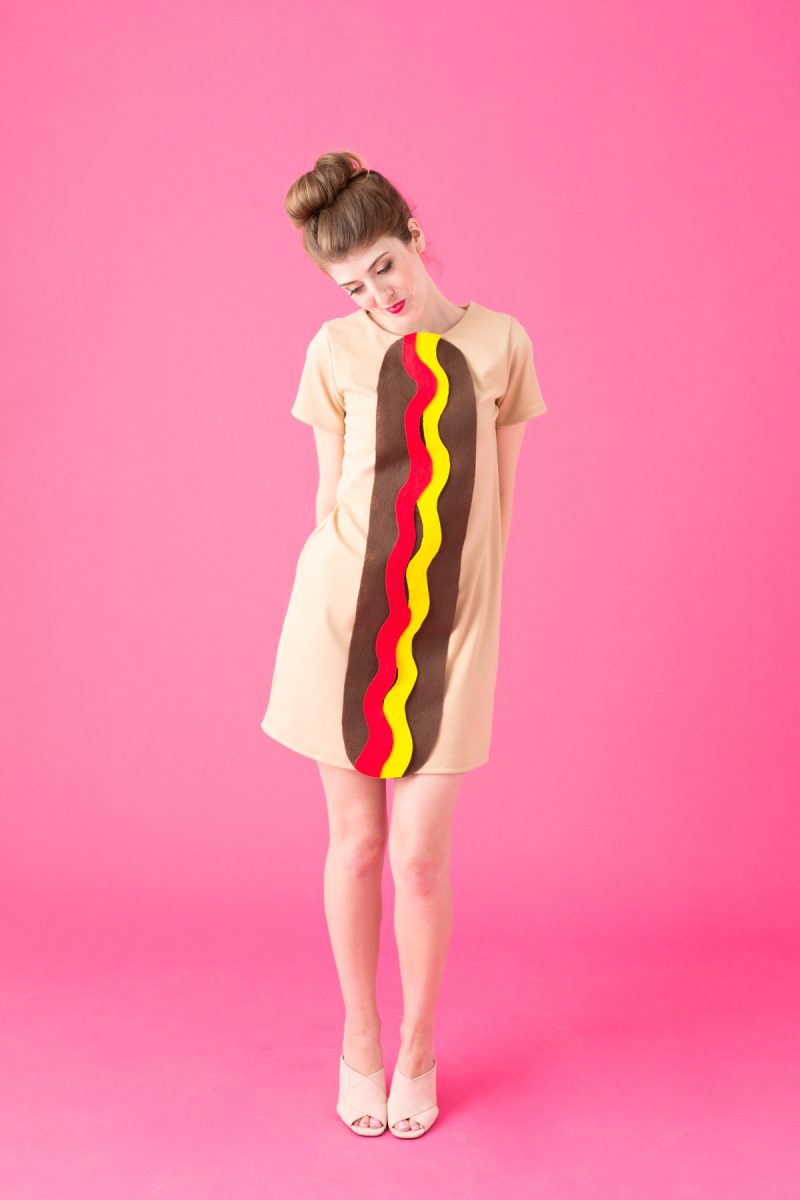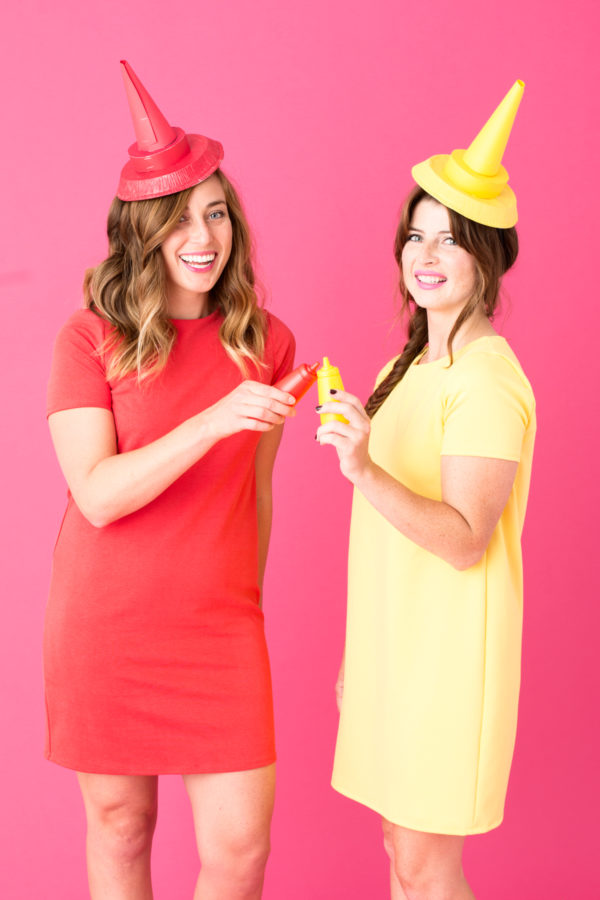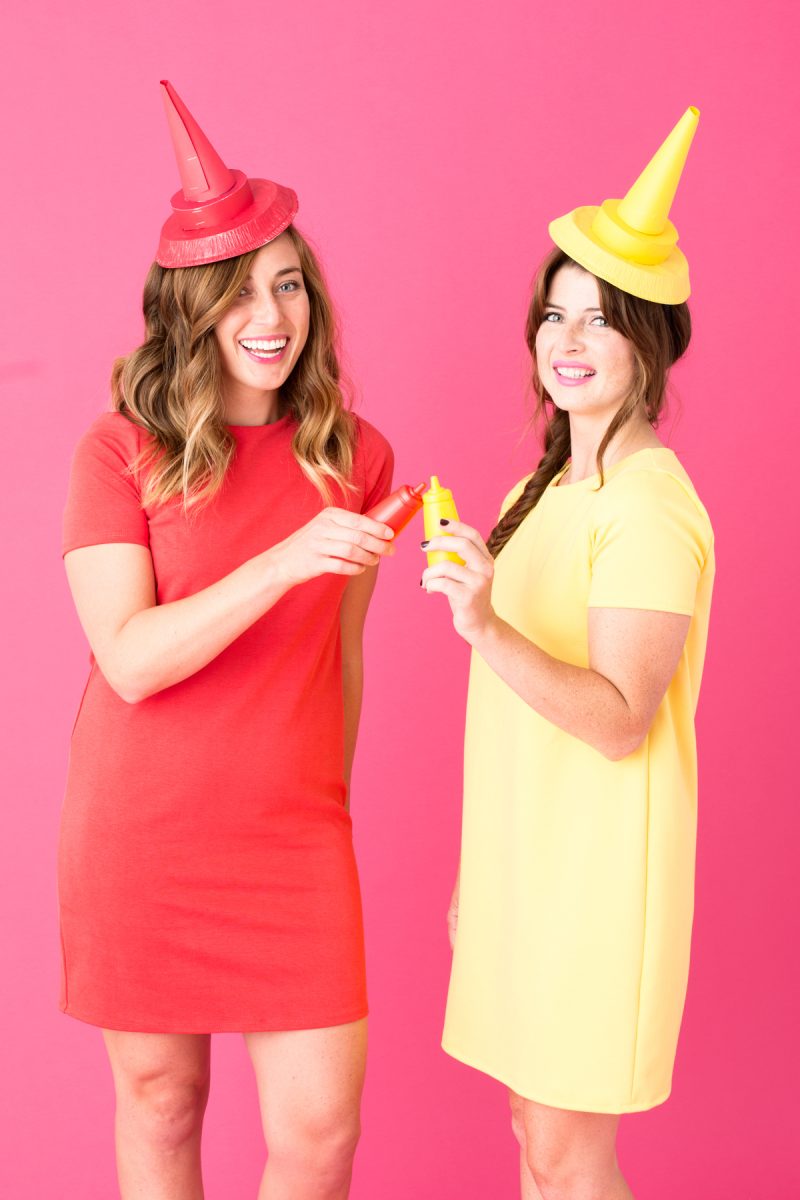 Photos by Jeff Mindell
Happy Friday, you guys!! And thank you again for all your support and excitement about the shop. Halloween is a-COMING! And I cannot WAIT to see these costumes on you guys.