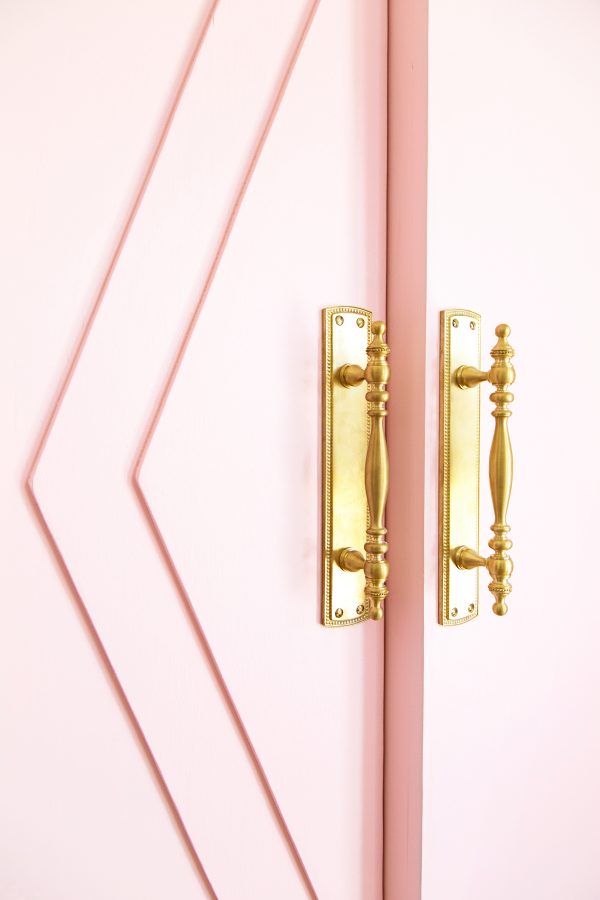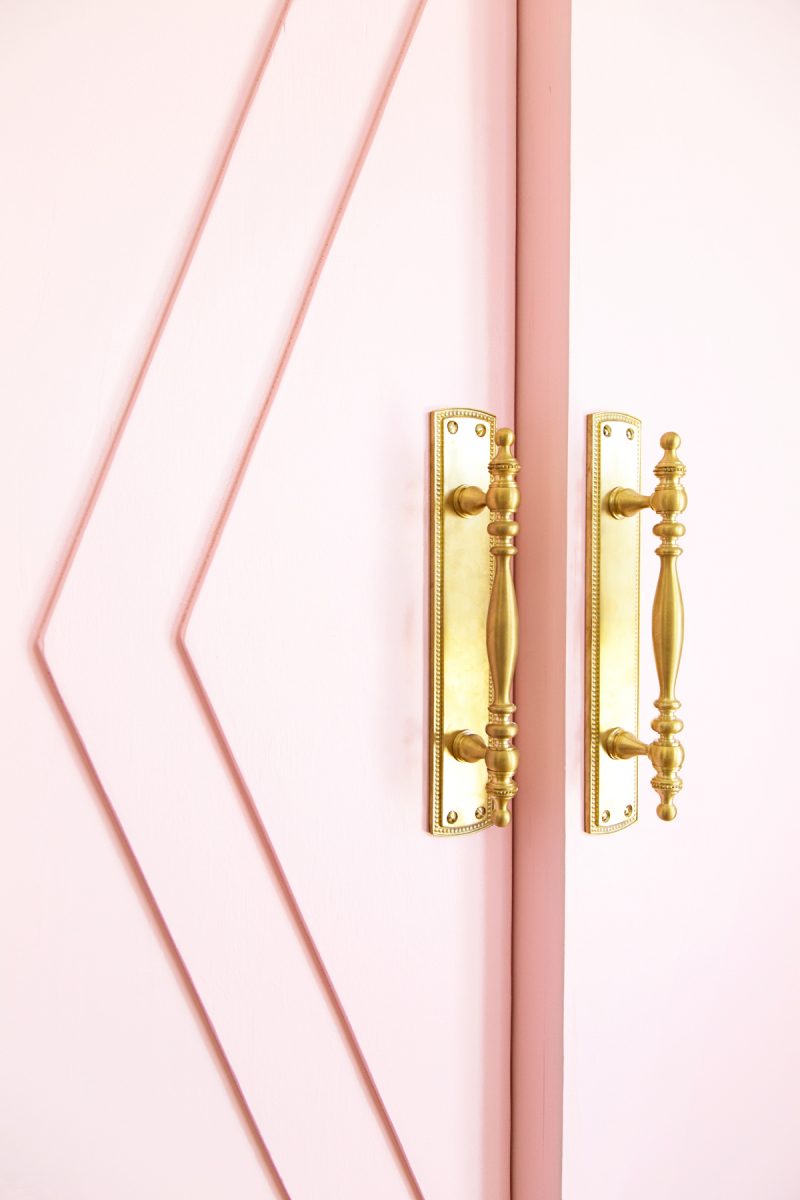 When we were designing the closet space, we realized that with where the door was situated, a regular sized door would be completely in the way, no matter which way it's swung. That's when the idea for this project came about! I wanted to make custom french doors, with some interesting 3D element and of course, I wanted 'em to be pink! I sketched out about 10 ideas (and asked your opinions) and the diamond ended up being the winner! We liked that it played off of the diamond shapes in our moroccan rug in the bedroom and that it contrasted with a lot of the curved shapes going on elsewhere (the chandelier, scallop tile, etc.).
I'm so in love with how they turned out! I'm not gonna lie, this is a pretty intense and advanced DIY project, something that we don't really ever share. BUT I wanted to share it for two reasons: 1) Maybe you know someone like Wes (Our friend who built these doors for us!) that is super handy and can make them or 2) Maybe you have pre-existing french doors or bi-fold doors and this will inspire you to do a more simple DIY and add a 3D element to them! Either way, here's how it all went down!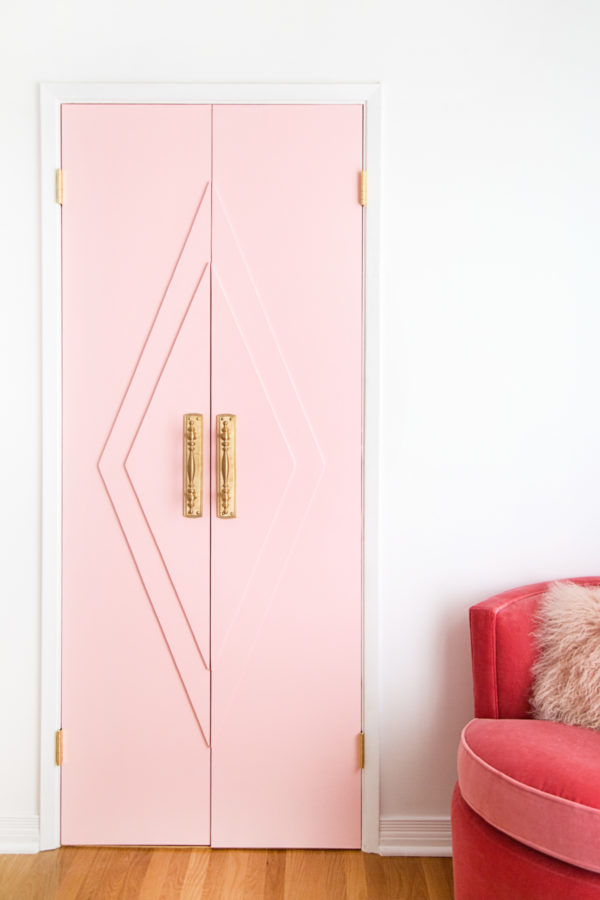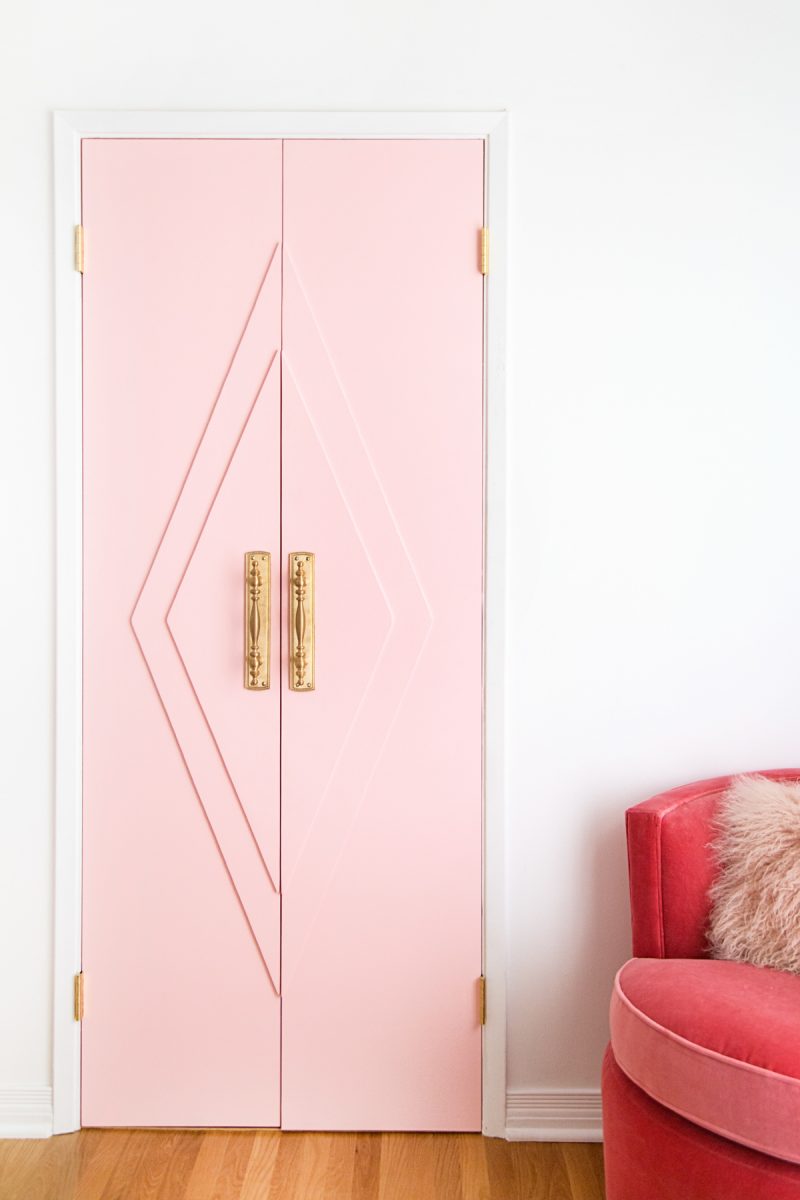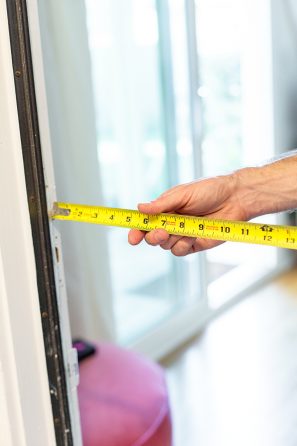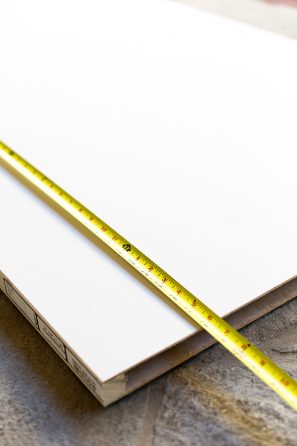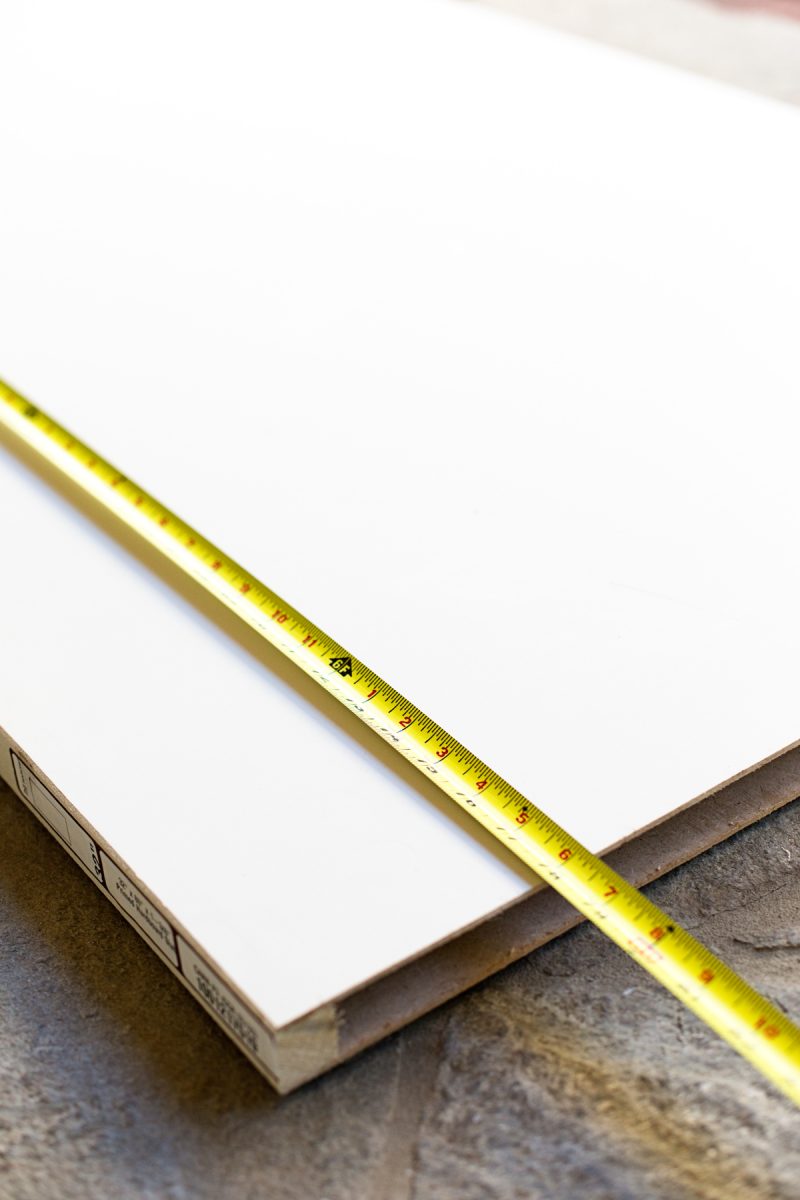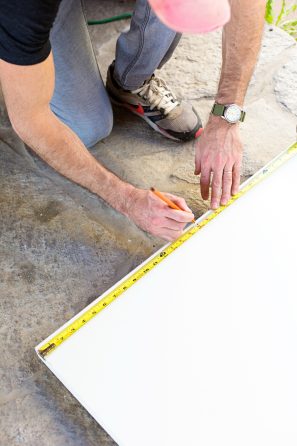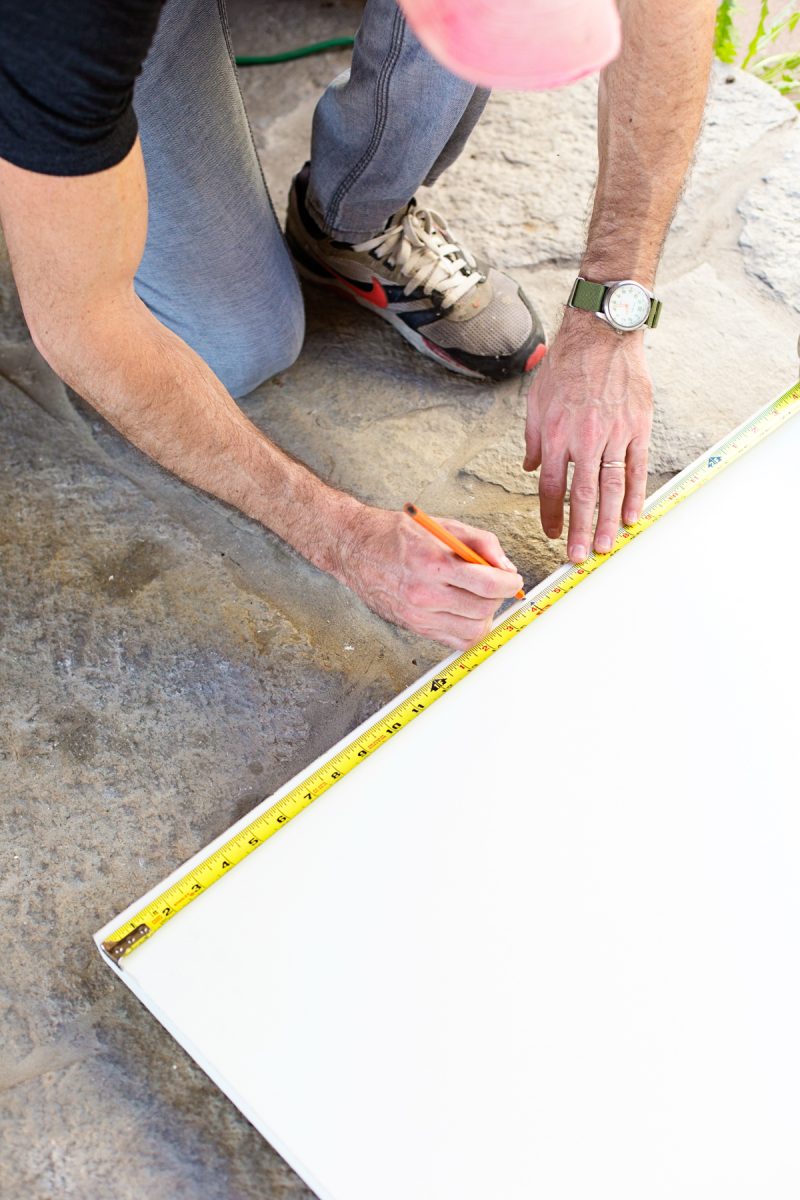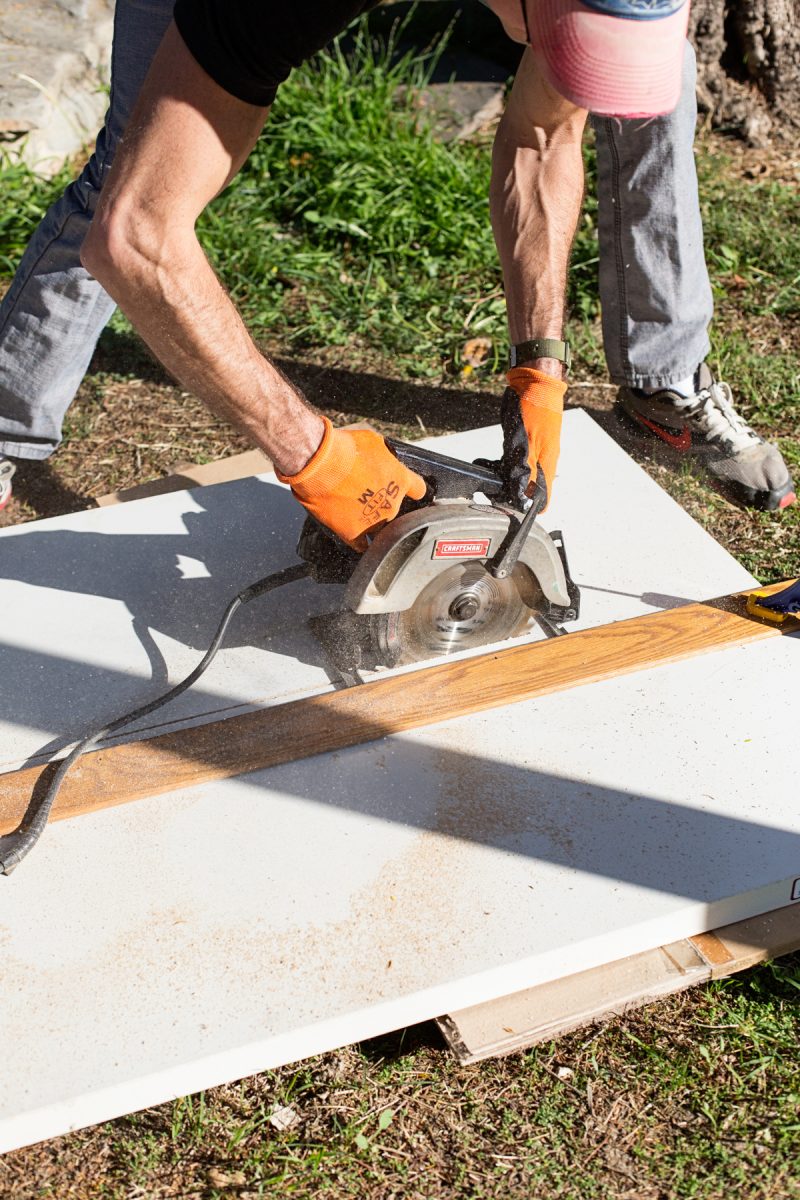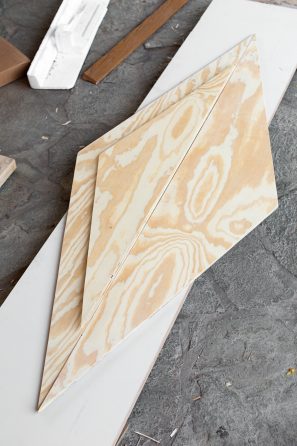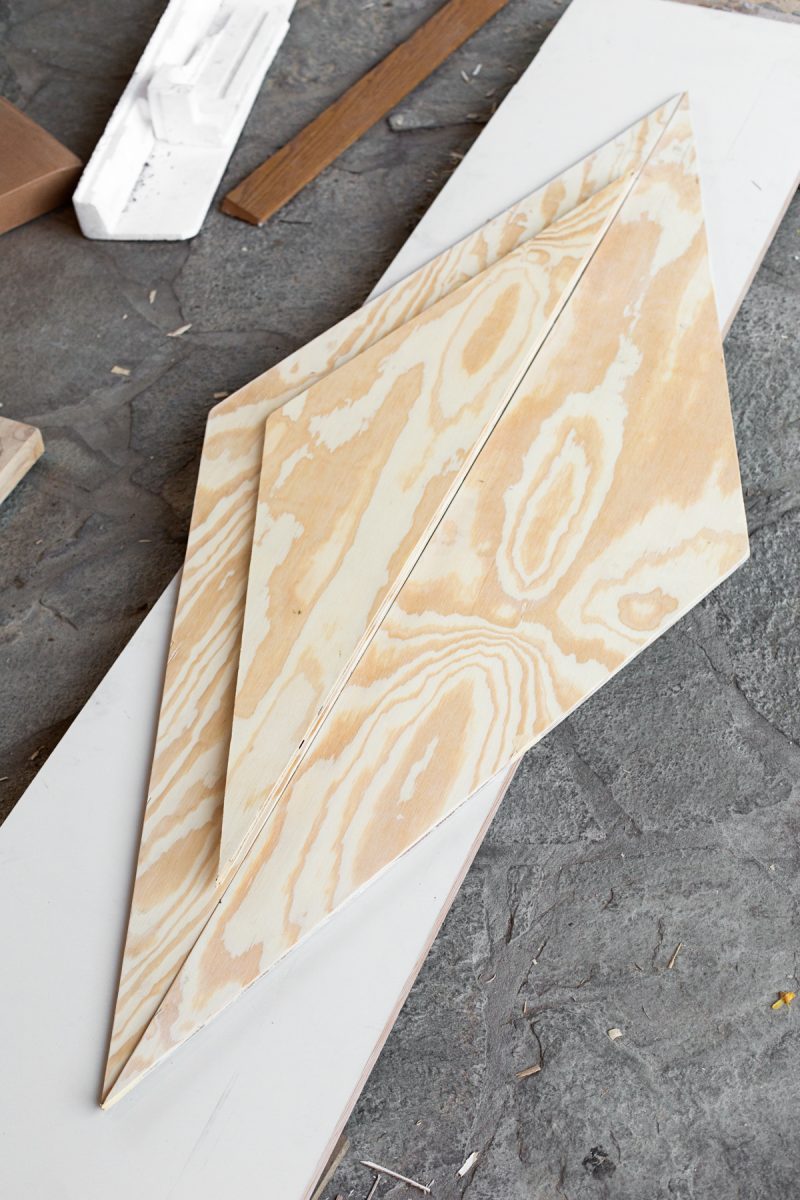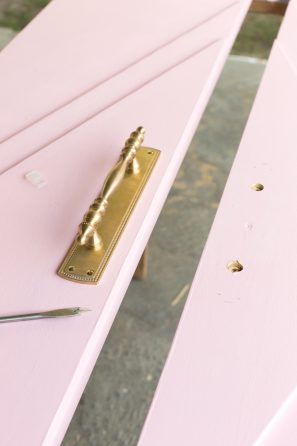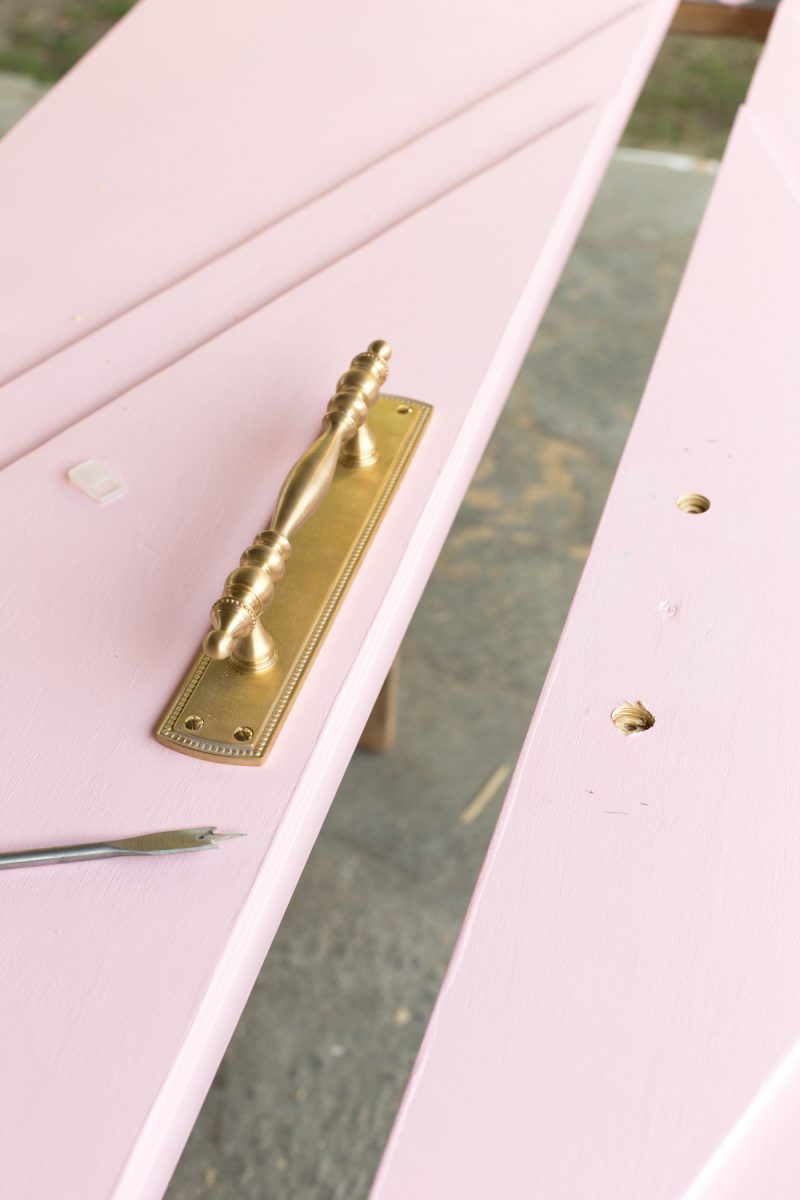 Because this project is so technical and very dependent on your exact door size, we are going to go over the steps taken below, but you'll need a professional woodworker or someone with extensive knowledge to execute this based on your specific measurements and needs!
DIY Pink Closet French Doors
Total Time:
Supplies
Materilas:
Door Slab
Wood Strips (2x4 or any scrap wood, long enough to fit the length of the door slab)
Wood Glue
Door Hinges
1/2" Premium Plywood for Triangle Pieces (Or Pre-Made Diamonds to be Cut In Half)
Screws
Paint
Handles (Ours are custom made from Frank Allart & Co.)
Tools:
Table Saw
Circular Saw
Cordless Drill
Hammer
Flat Head Screwdriver
Chisel
Long Straight Edge measuring stick, level, or some sort of guide for the circular saw
Clamps
Sand paper
Wood glue
Screws
Paint brush or Paint roller
Measuring tape
Pencil
Directions
1. Measure the door frame width and length to make sure you buy a big enough door slab.
2. Cut your door slab to the length of the frame opening and then in half longways.
3. For standard hollow door slabs, cut wood strips and glue in gaps to complete frames on each door piece.
4. Set your saw at a 2 to 3 degree angel to trim the width of each door so the total width of the front side of the doors equals that of the door frame (The sides where the doors meet must be cut at an angel or 'beveled' so the doors will open without contacting one another)
5. Trace the outline of hinges on doors and door frame. Use a chisel to cut out notch for hinges so they sit flush on the doors and door frame.
6. Remove the pins in the hinges and screw the hinge pieces to doors and door frame.
7. Set doors on hinges, add pins, and make sure the doors close and open correctly.
8. Measure and draw symmetrical outlines for the diamond pieces while doors are closed.
9. Remove doors from frame.
10. Cut your triangle pieces (two triangles that will form a diamond, or four if you'd like a double effect like ours). If you pre-purchased your diamond shape(s), cut them in half and proceed with below.
11. Attach them to the outlines on doors using glue. You can use screws as well for additional security.
10. Sand, prime, and paint the doors.
11. Attach your door handles.
12. Re-hang the doors!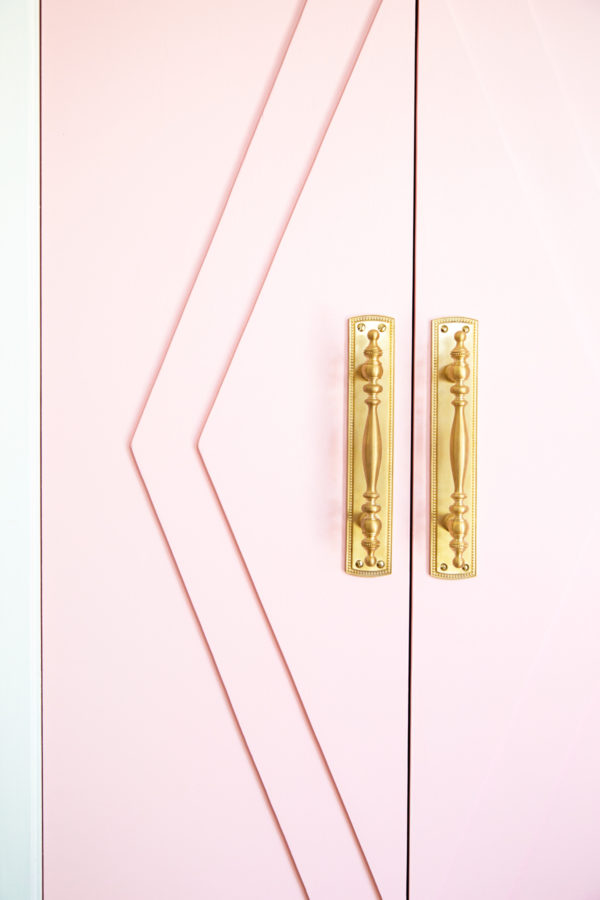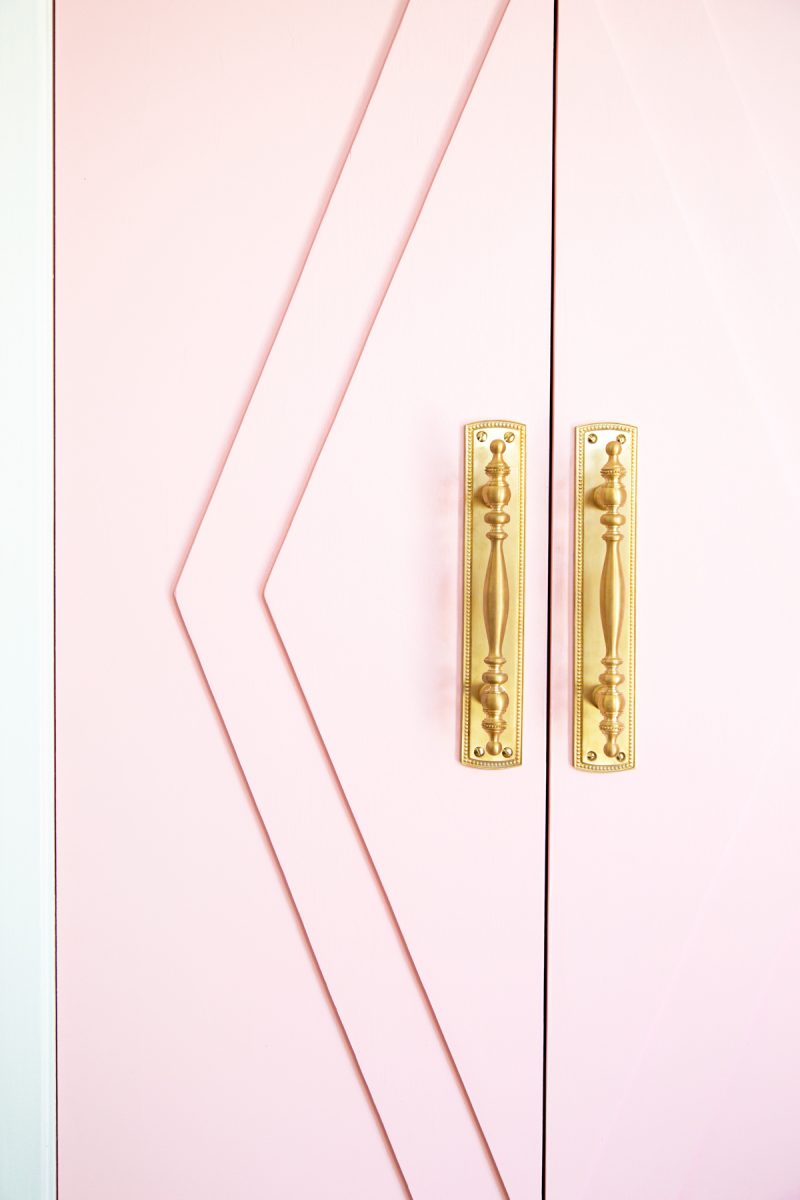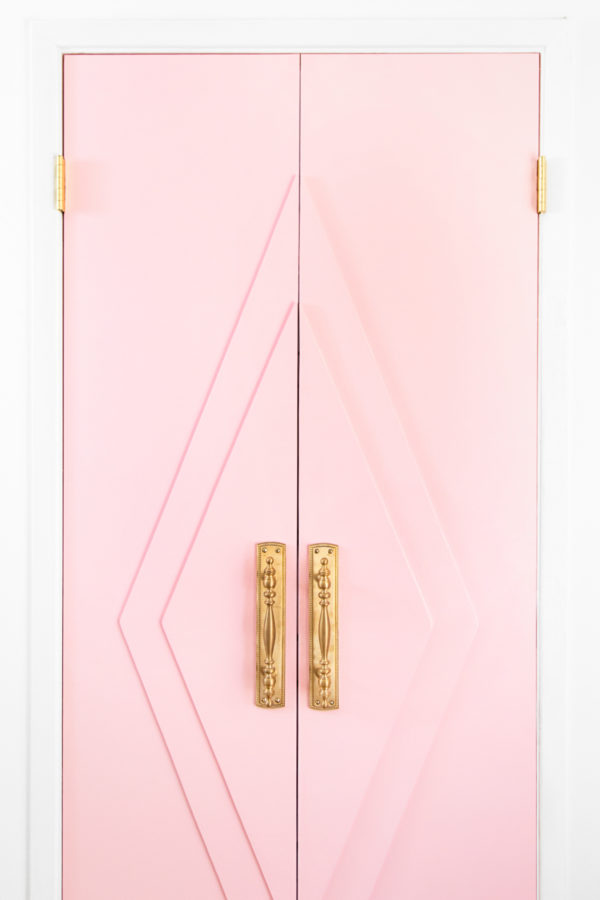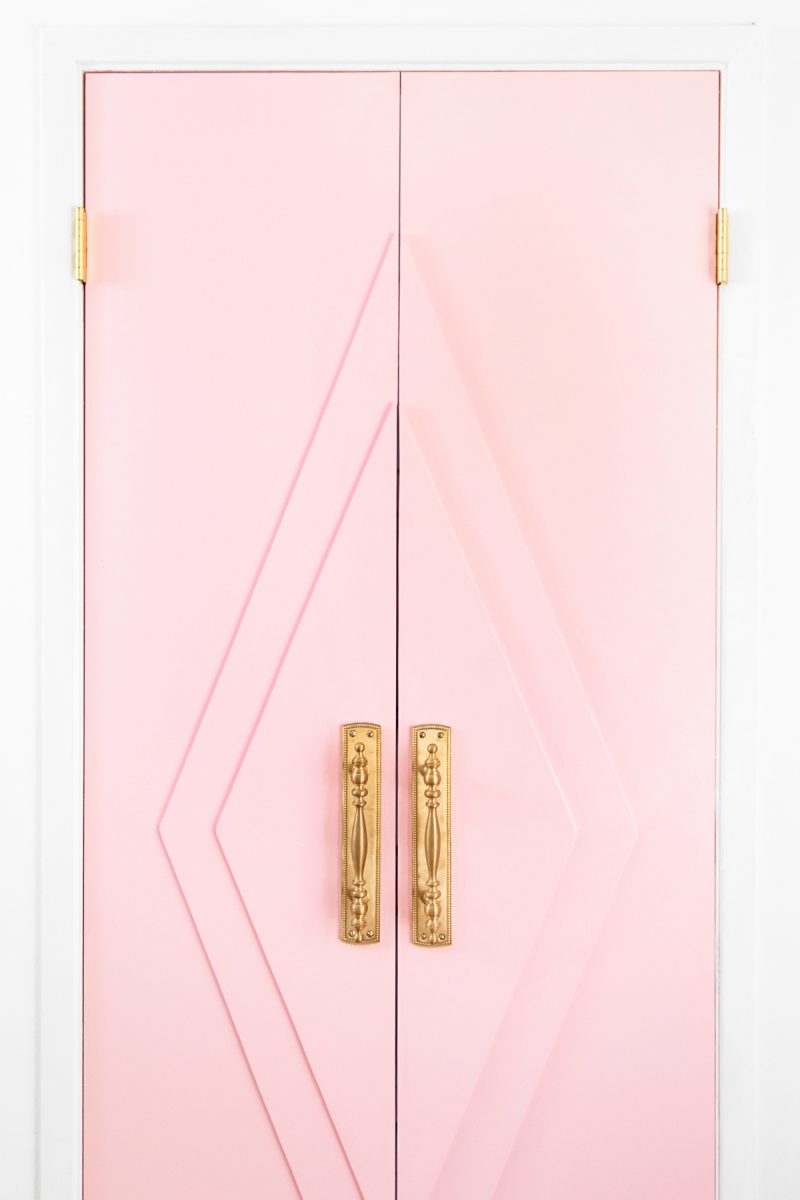 Photos by Jeff Mindell | Woodworking by Wesley Stiller
Design by Kelly Mindell
And there you have it, a super simple, under an hour DIY. Haha! 😉 But I mean… worth it, right!?!?
SaveSave
SaveSave