This post is sponsored by HowAboutWe for Couples.
One of the main things you all told me in my survey last week was that you wanted to read more personal stories, see a bit more of Jeff and find more posts focused on celebrating the every day. I rolled all three into one today! BAM! I have been stalking HowAboutWe for Couples for months just waiting for them to come to LA and when they did… I jumped on that SO fast! A site that curates awesome dates for us? DONE! A site that has a date that involves donuts? Ok, you better bet we'll celebrate our relationship with donuts. So that's just what we did. (But before I go all donut on you.. something fun! Get $50 off your first date by clicking right here! More info at the bottom of the post!)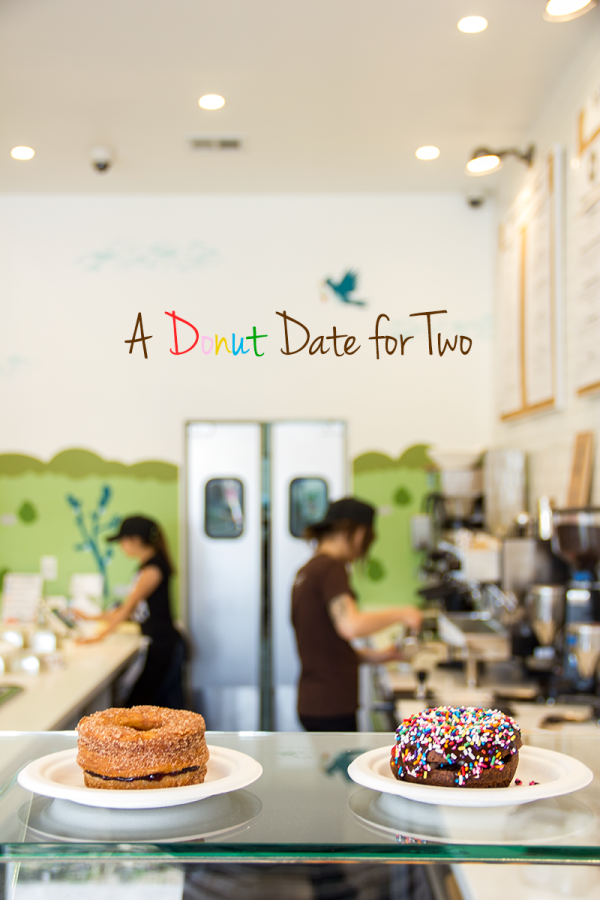 You see, Jeff and I have been together for almost seven years and our "dates" generally involve the same Mexican restaurant followed by an episode of – insert political drama here – on the couch. Sometimes we run errands too, if we're feeling WILD. We are always kind of at a loss for what else to do since we aren't big on the whole bar or club scene that most people our age in LA like to frequent…. until we logged on to HowAboutWe for Couples and checked out their DateBook. I was all "I WANT TO DO ALL OF THESE!" It was really awesome to see a selection of creative date ideas right in front of us. We're a bit lazy when it comes to these things, and that took care of that! Of course, the DIY donut date at Donut Friend was the logical first choice.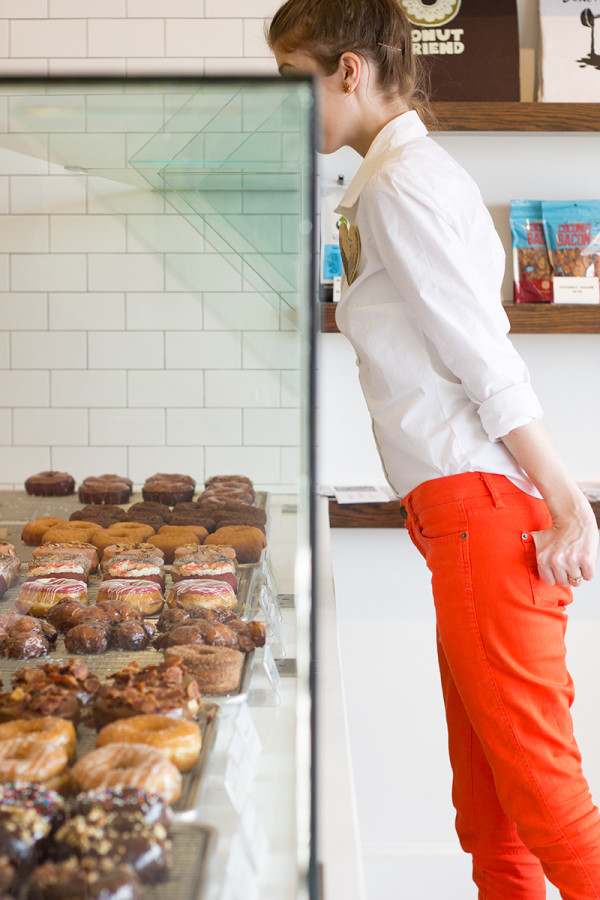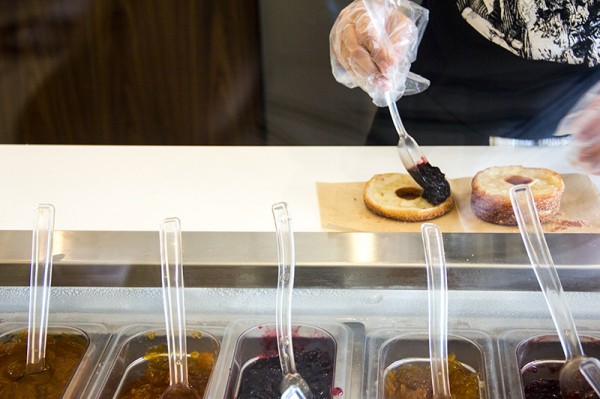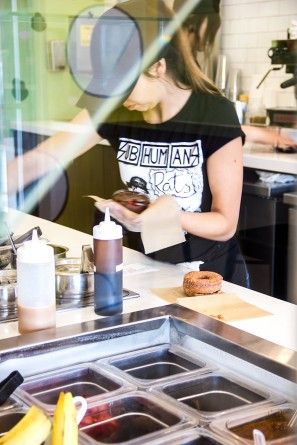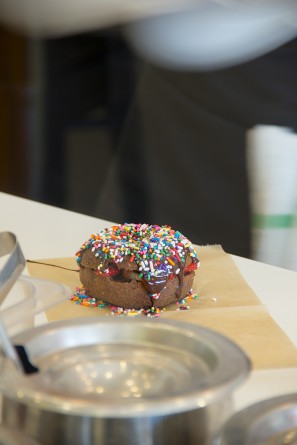 A HowAboutWe for Couples membership includes one free date a month (Ummm.. awesome!), so we chose the donut date for two where we each got to design our own custom donuts. For the two of us, a date doesn't get any better. Free coffee was involved too, by the way. We like free. We're both generally up at the crack of dawn, so we chose to make a day date out of it and had a blast picking our donuts, glazes, fillings and toppings. We had a blast eating them too. Duh. I went for a chocolate donut, filled with fresh strawberries, covered in chocolate glaze and sprinkles.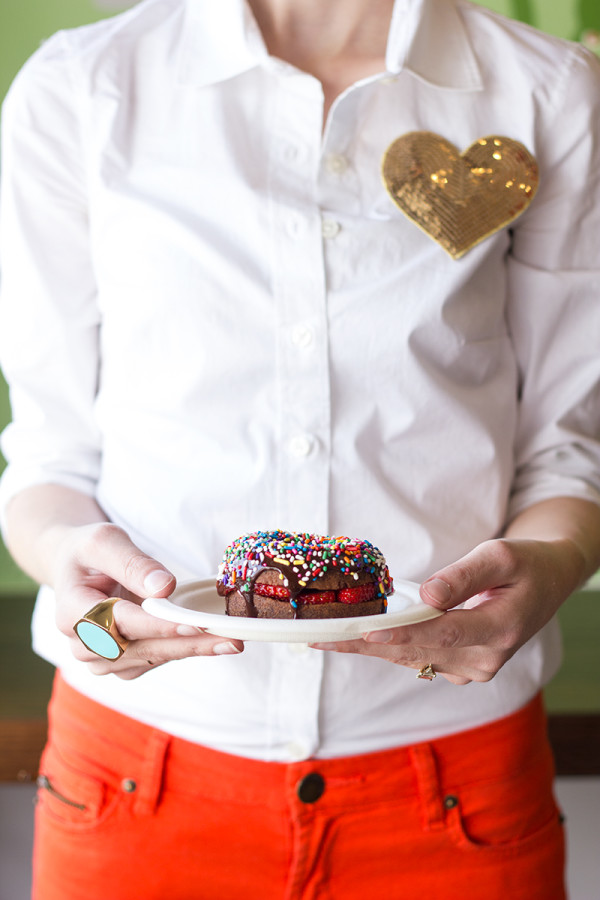 Jeff is more of a purist and got a cro-mag-nut and filled it with blackberry jam.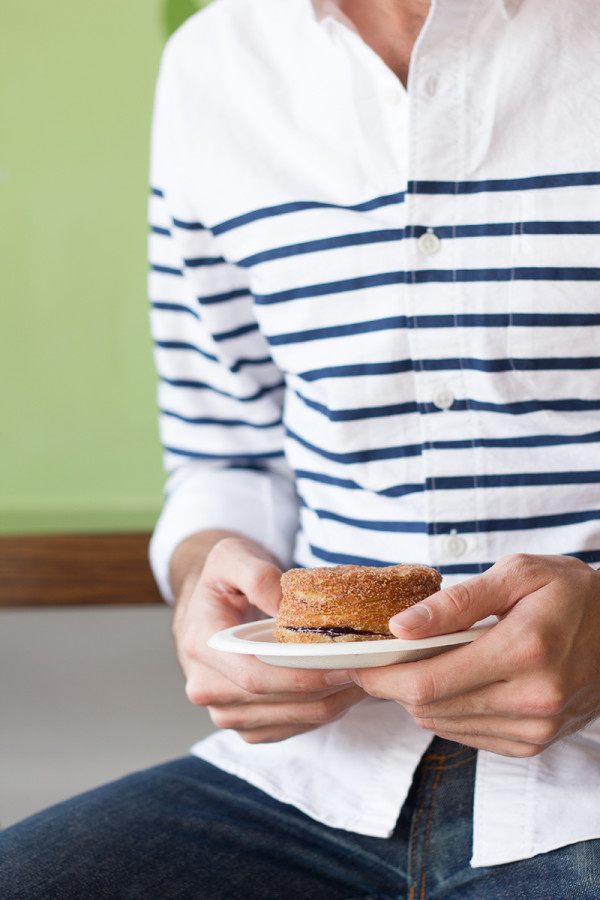 I mean, if this face doesn't make someone fall in love all over again, I don't know what does.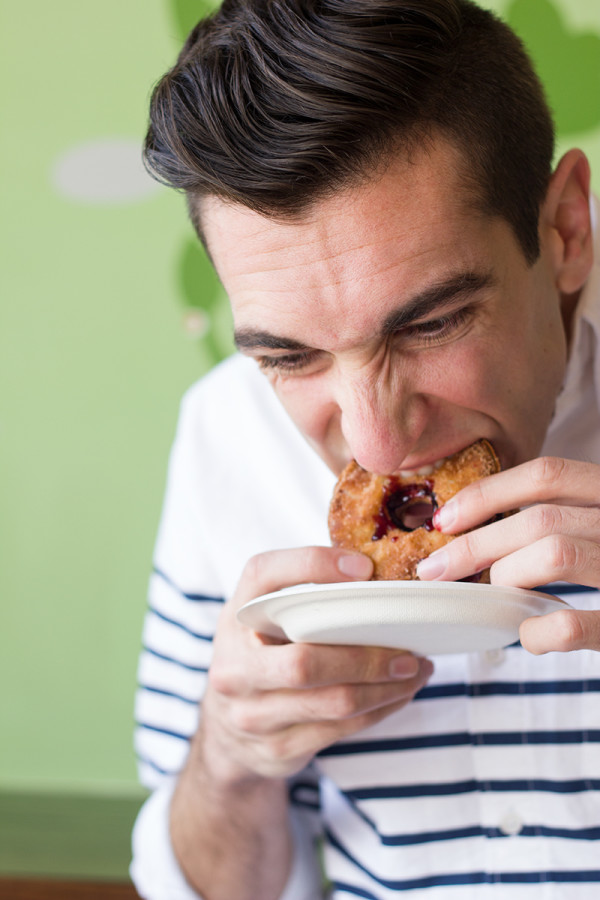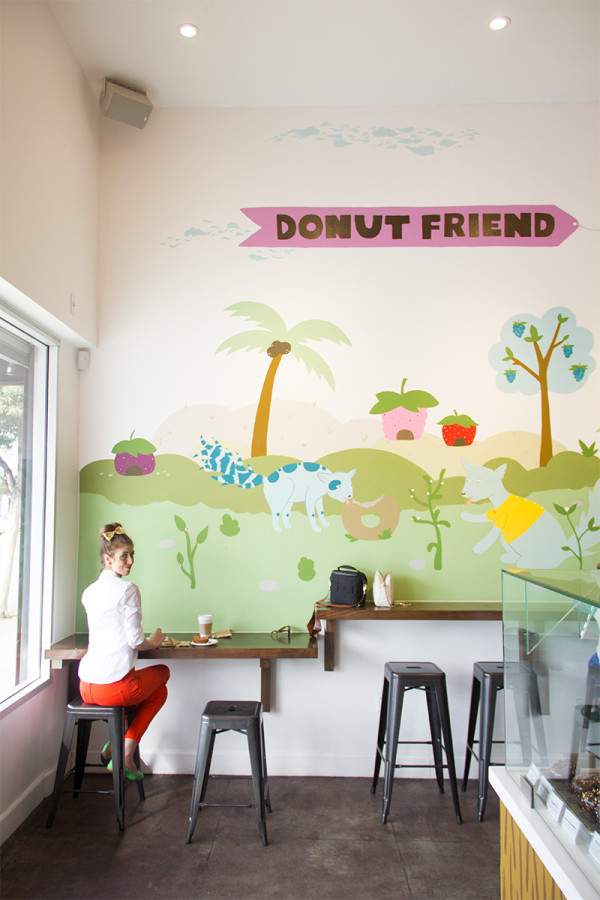 Remember: Relationships are about sharing, everyone…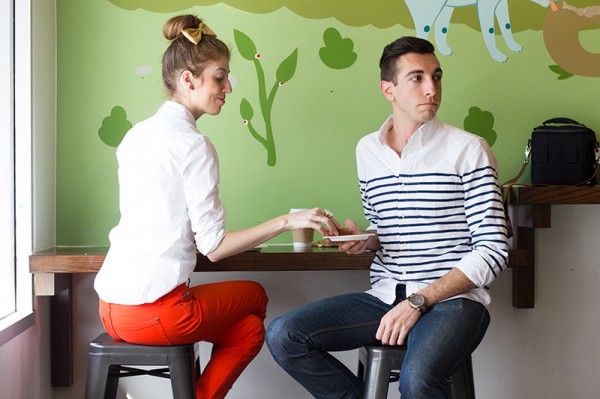 When you've been together for so long sometimes you forgot to celebrate your relationship every day, and not just on the anniversaries and holidays that tell you to. I love that HowAboutWe encourages you to do just that. And celebrate we did, with our mouths full of donuts.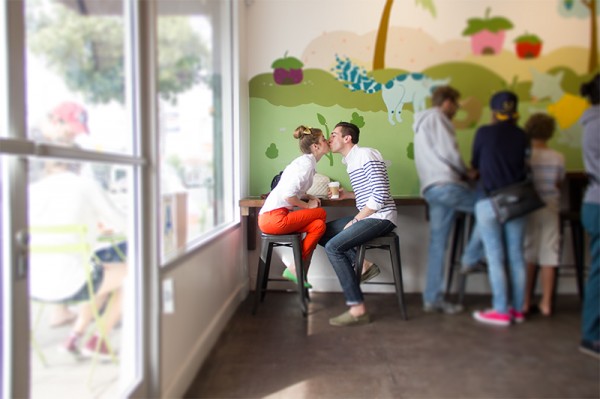 All Photos by Studio DIY
Other dates I have my eye on? Oh I don't know… the photography class for two and perhaps a language lesson (thinking about that pre-honeymoon!)!? And since we mainly enjoy celebrating our relationship with food… the taco sampler and at-home pretzel-making sound pretty winning too.
As I mentioned up above, you can sign up for free (!) and browse all the fun dates, plus get $50 off your first date by clicking right here!! (New members only, offer expires 6/15/14!) So what about all of you out there in a relationship, are you in a dating rut like we were? I know we weren't the only ones couching it with take-out before….

This post is sponsored by HowAboutWe for Couples – a service that gets people in relationships on wonderful dates, tailored for two. All content and opinions are that of my own! Thank you for supporting the sponsors that keep the Studio DIY party going! Read more about my editorial policies here.