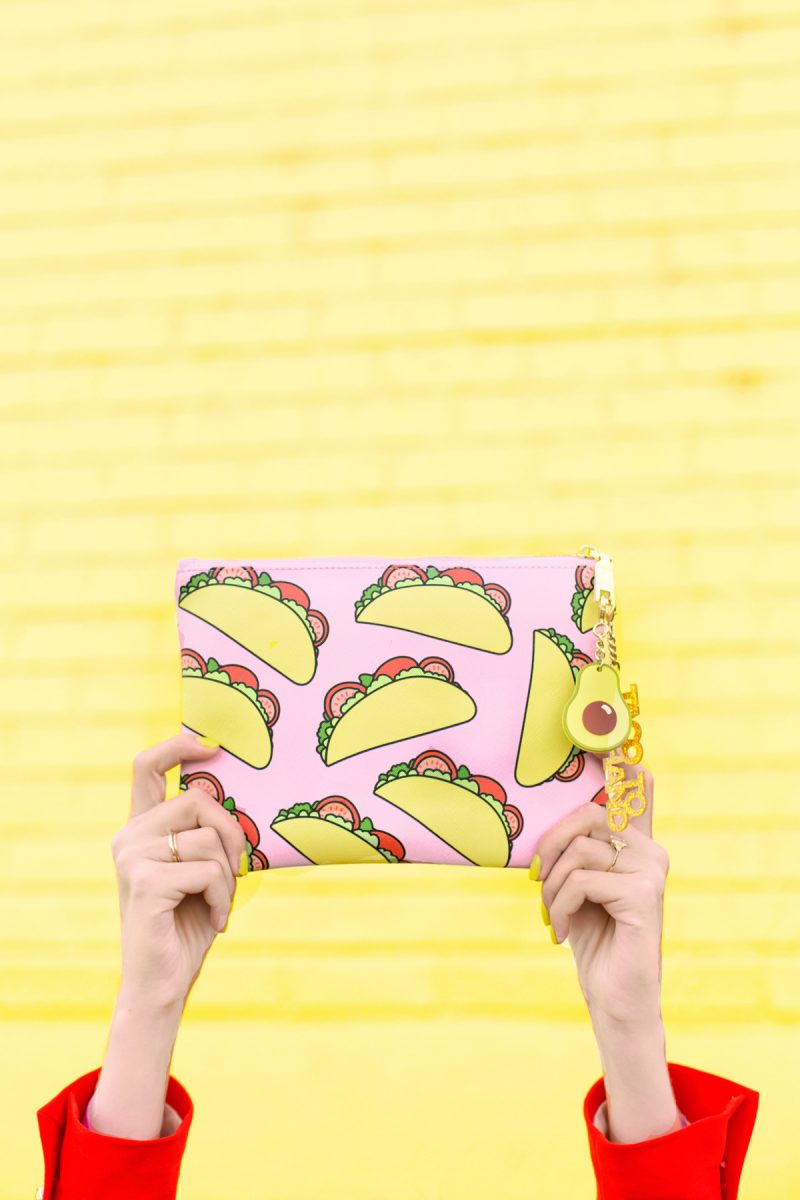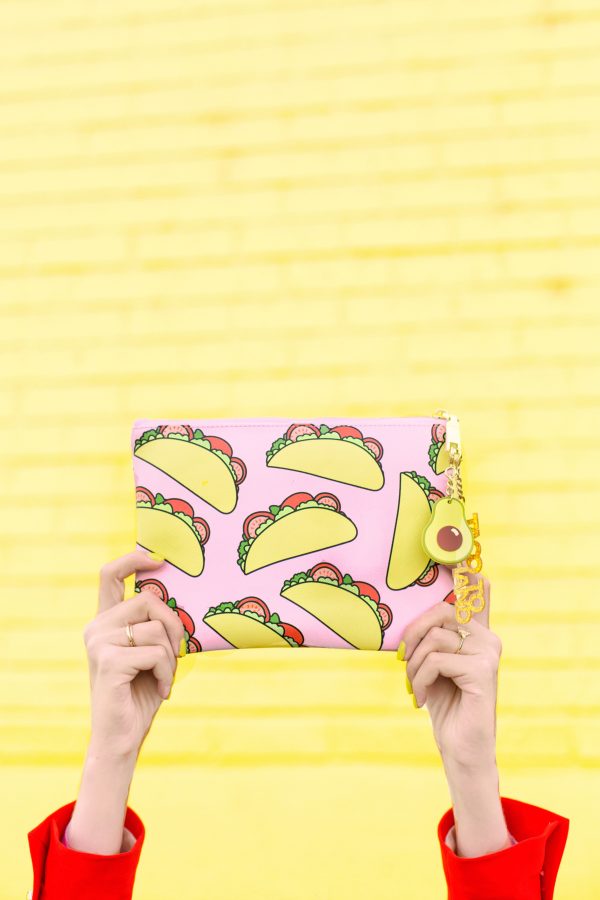 You didn't think the shop was starting and ending with Halloween… did you!? I'm crazy excited to introduce our newest product, Can't Clutch This, a clutch subscription!!
Studio DIY clutches, you guys!!! It's happening. I've heard loud and clear that you guys like a good bag as much as I do and now you can get a new one every month, designed by me, straight to your door!! Each clutch will be quirky, fun and colorful with some Studio DIY classics (Tacos!!!!) and some pretty awesome surprises too. And since #moreismore, every month I also design two keychains to go with the clutch that you can choose to add or not!
Ok, details! I imagine some of you hear "subscription" and think bleh! I'm stuck forever! But this one is month-to-month, which means you can cancel at any time. Of course, I hope you love 'em all! But hey! Having the option to get out, too, was really important to me. Shipping is free for domestic subscribers but we also ship internationally too!! Excited to see these clutches circle the globe. You can read the rest of the details about how the subscription works and shipping right here.
Keep scrolling for more on why we chose to do this product, and details on our very first one!!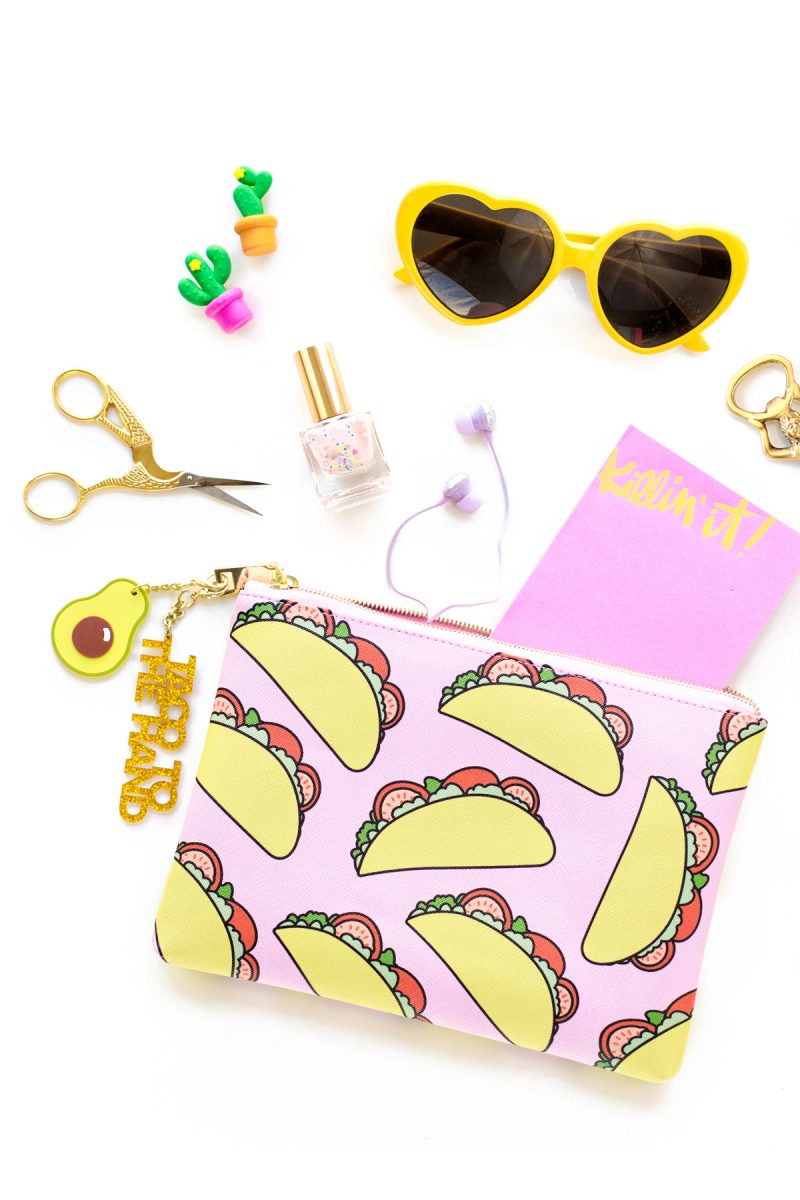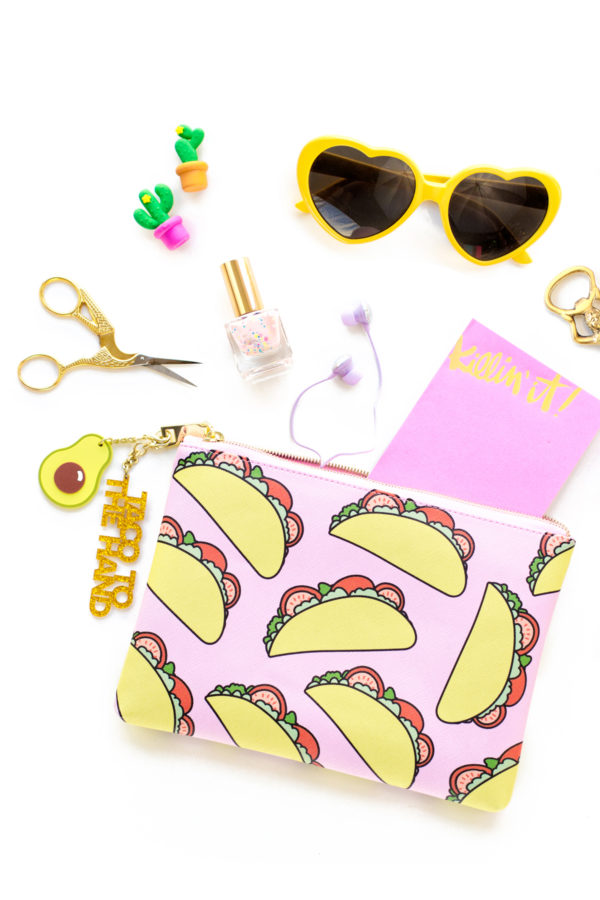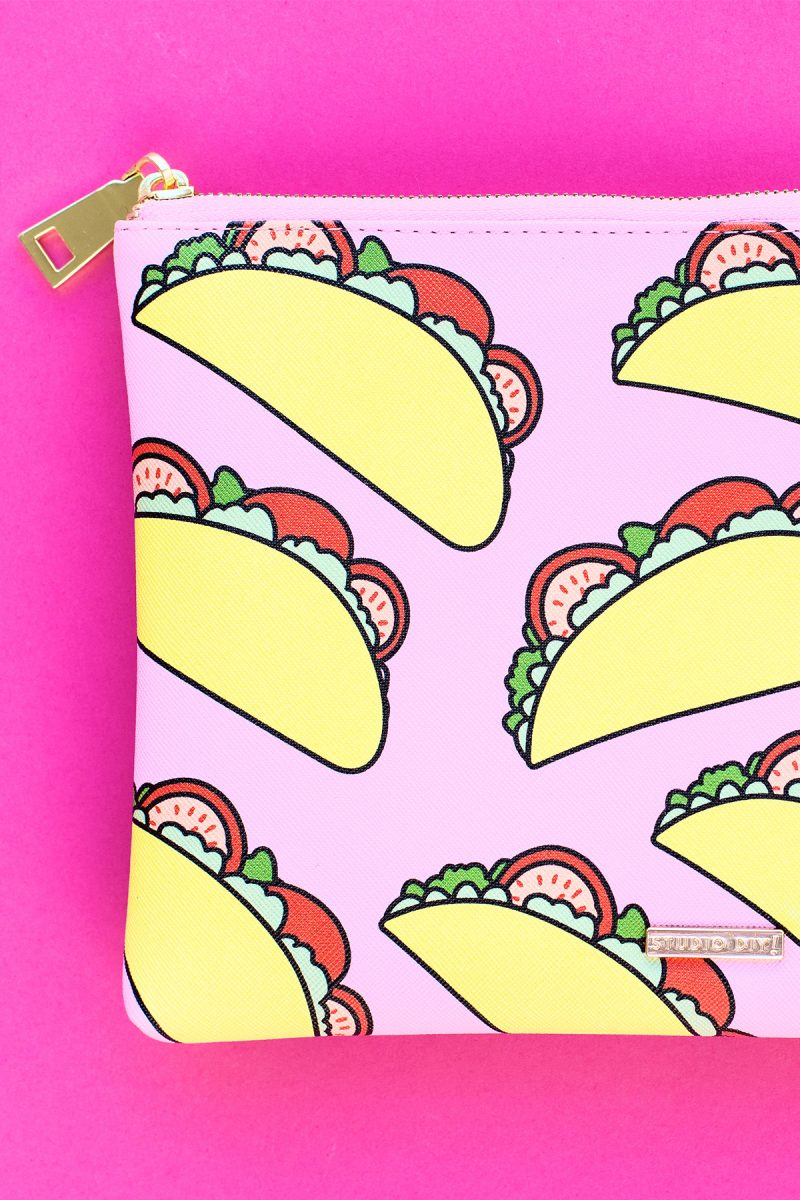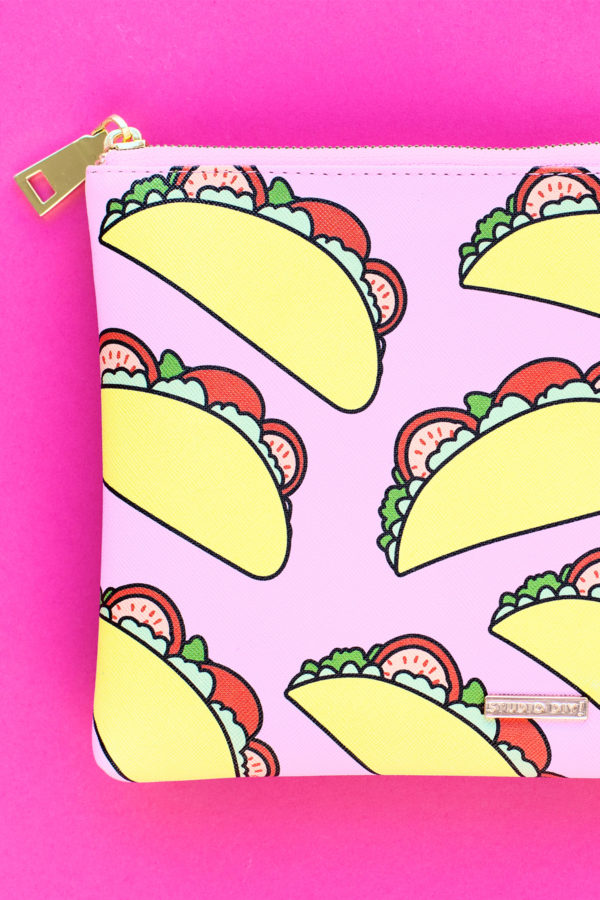 Clutches, you say!? YES! Here's a little history. While I know I might walk around on a daily basis wearing a disco ball costume, I know that a lot of people can't do that… Some jobs just don't consider that part of the dress code. GO FIGURE! But the best part about a cute little clutch is that it lets you add a bit of fun and personality to anything. Any day, any outfit, any occasion. Work, school, going out, heading to a par-tay. I LOVE that these bags get to come along with you wherever you go, making your day just a little more colorful.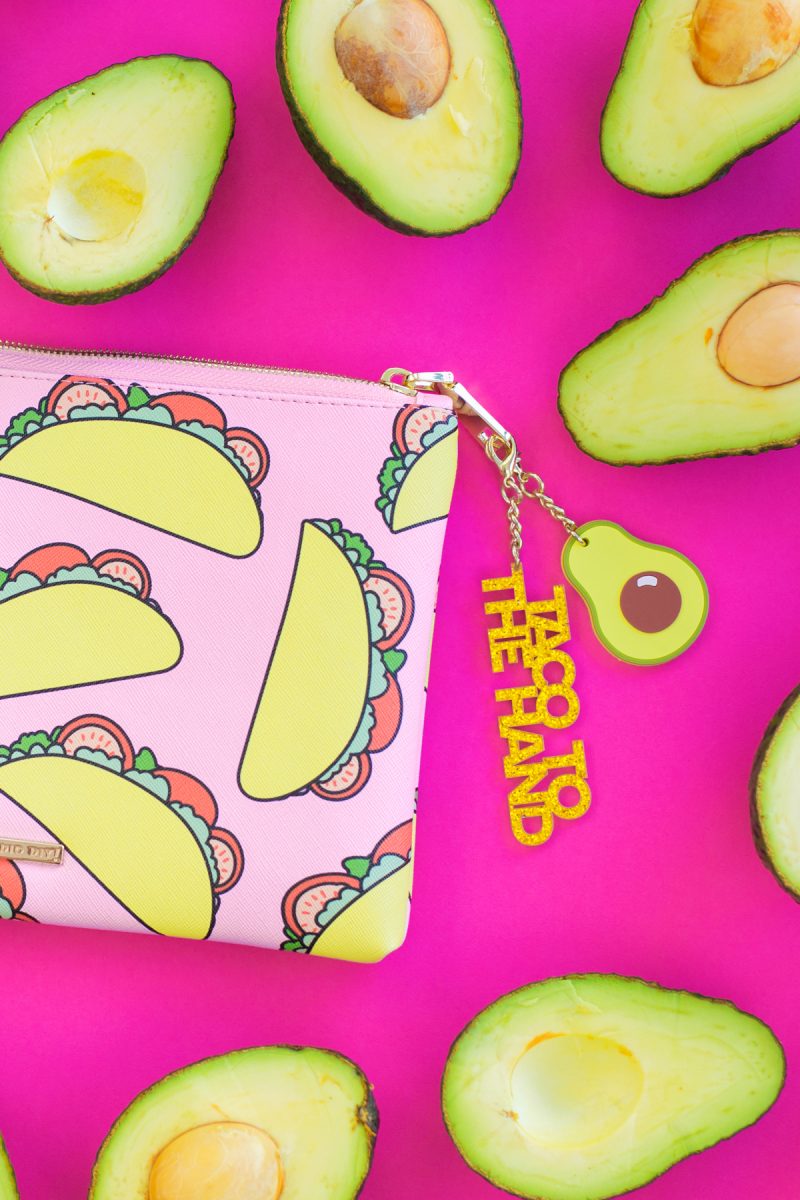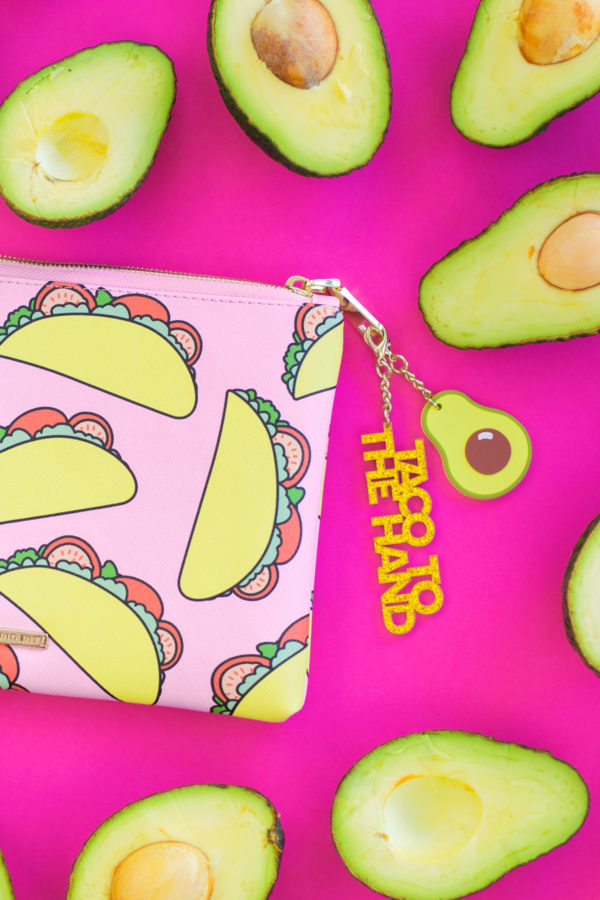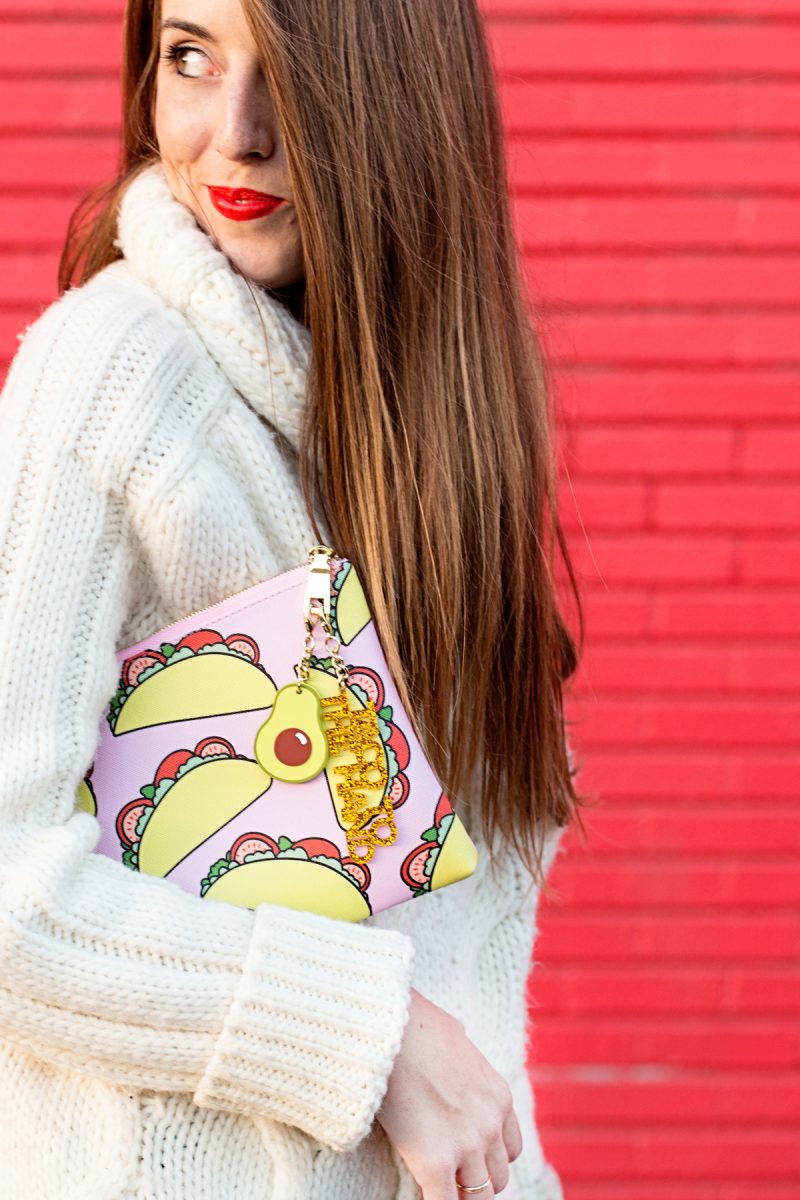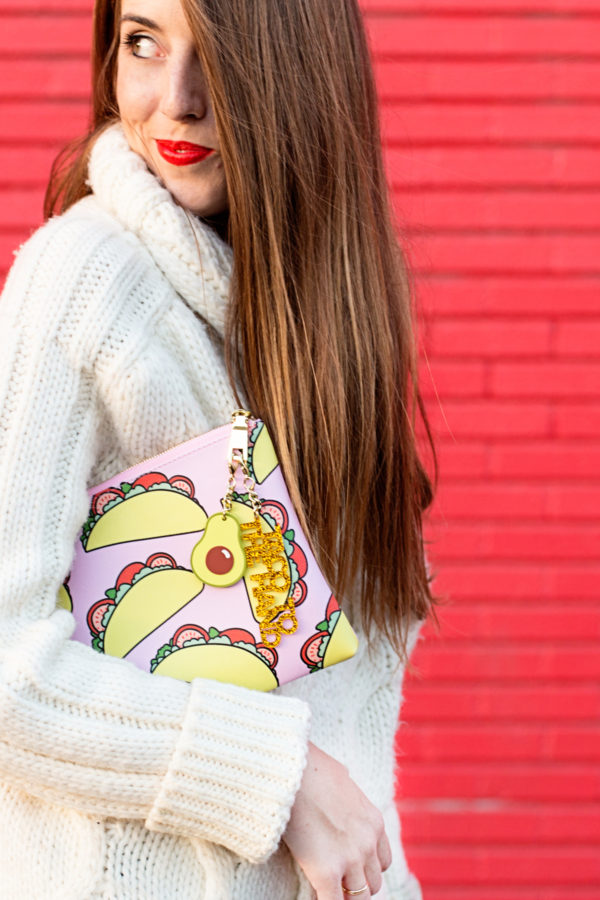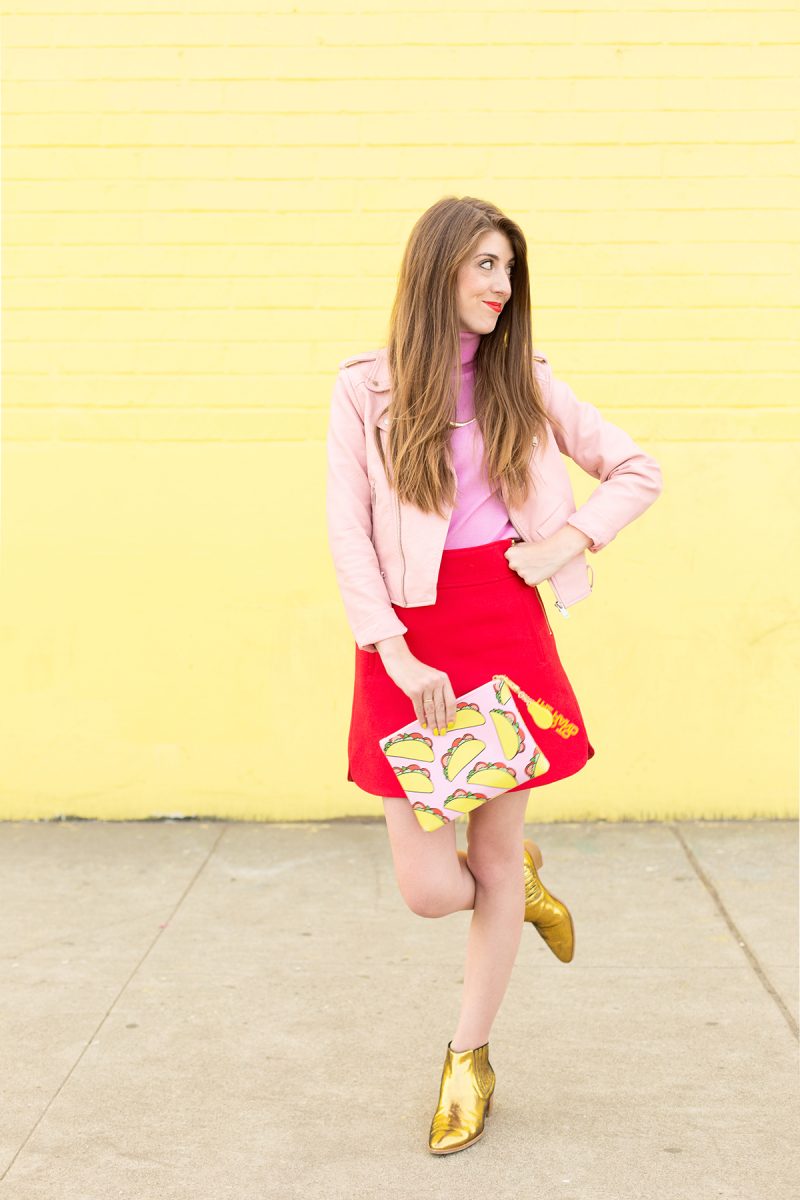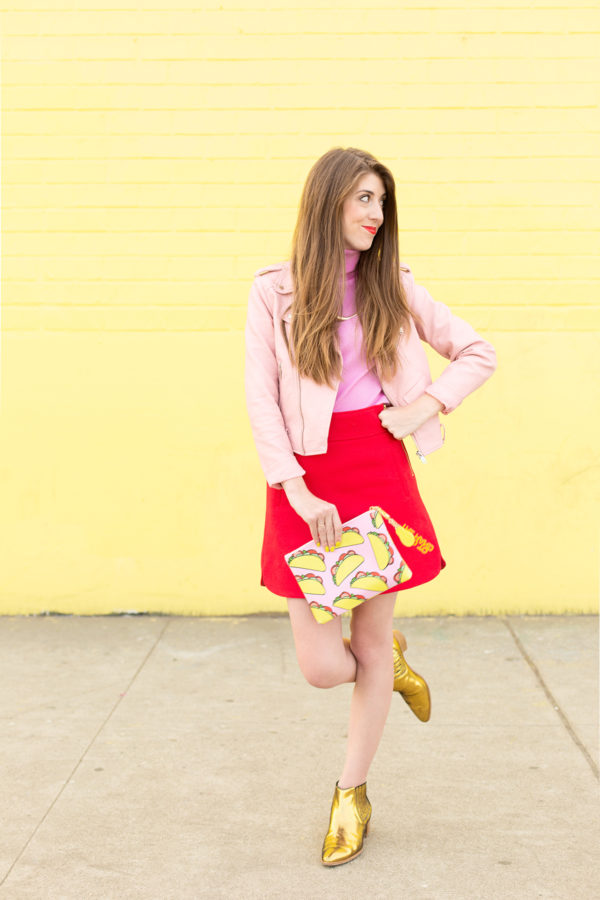 Photos by Jeff Mindell
With all that said… clutches are now available for pre-order. The first one ships on December 16th so you can get it in time for Christmas!! (There's a gifting option too!) After that, each new clutch and its keychains will be revealed on the 16th of the month. I'll also be doing an unboxing video of each clutch (this one coming soon!) so you can see it and hear a bit more about the design!
So should we talk about this first one!? TACOS!!!! We knew the first one had to be our signature pink and had to do with one of our fave foods. Since everyone loves tacos, seemed like a good fit! The quality of the clutch is awesome. It's high-quality faux leather, with gold hardware and even a little zipper pocket inside! Keychain wise we've got an avocado (#need) and a glittery one that says "Taco To The Hand." I MEAN! Gotta squeeze that pun in there.
This has actually been in the works for even longer than the costumes, so I can't tell you how happy I am to finally share it. And I can't wait for you to see each month's clutch!!! But for now…
Be sure to head here to learn more and SUBSCRIBE!!!