Today's post is extra special! It marks one year since we first saw Kate's talented awesomeness on this here blog! Do you remember her leprechaun notes she designed!? They are still my most favorite St. Patrick's Day project I've shared. I've had so much fun collaborating with Kate over the past year, and I'm pretty darn happy she stuck around for another St. Paddy's…. because look what she whipped up! Kiss Me I'm Irish printables! Perfect for this year's mini theme. Aren't the perfect, and hilarious, paired with wax lips!? Would be so fun to give out at school, or at work as a little treat on March 17th! Scroll down to print 'em out!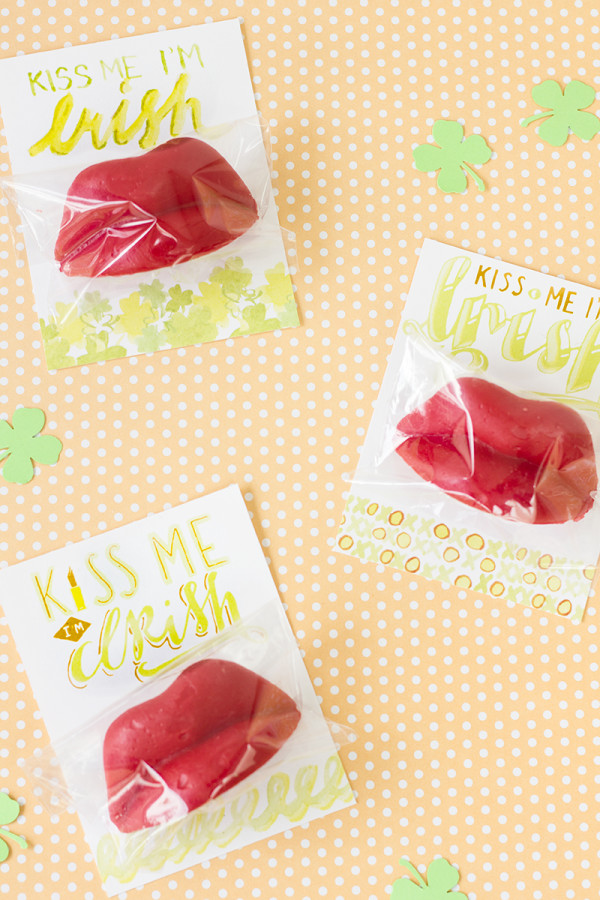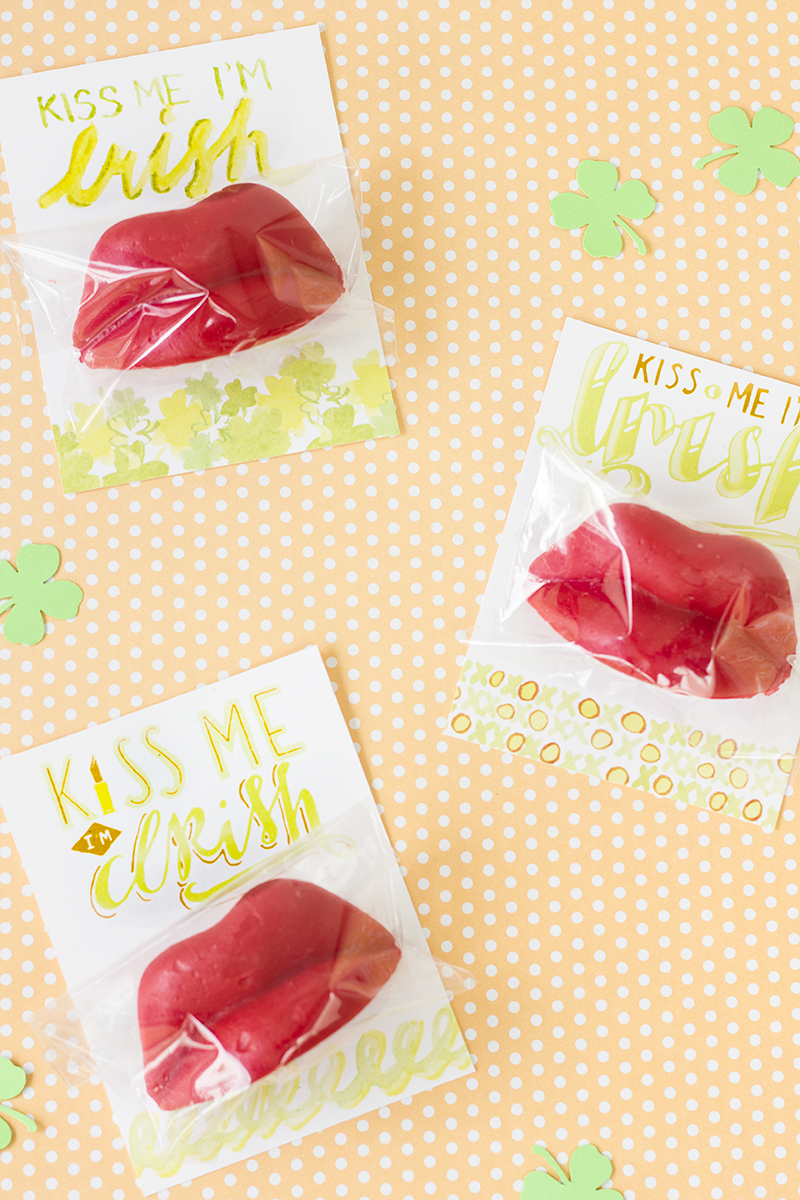 To download the free Kiss Me I'm Irish printables, click here!
I purchased the wax lips online here
, but I am pretty sure I've seen them locally at specialty candy stores and select party stores (Call first!), too. The ones I bought had a not so cute label in the packaging, so I removed them and repackaged them in cellophane bags, then taped them to the cards. Easy as that!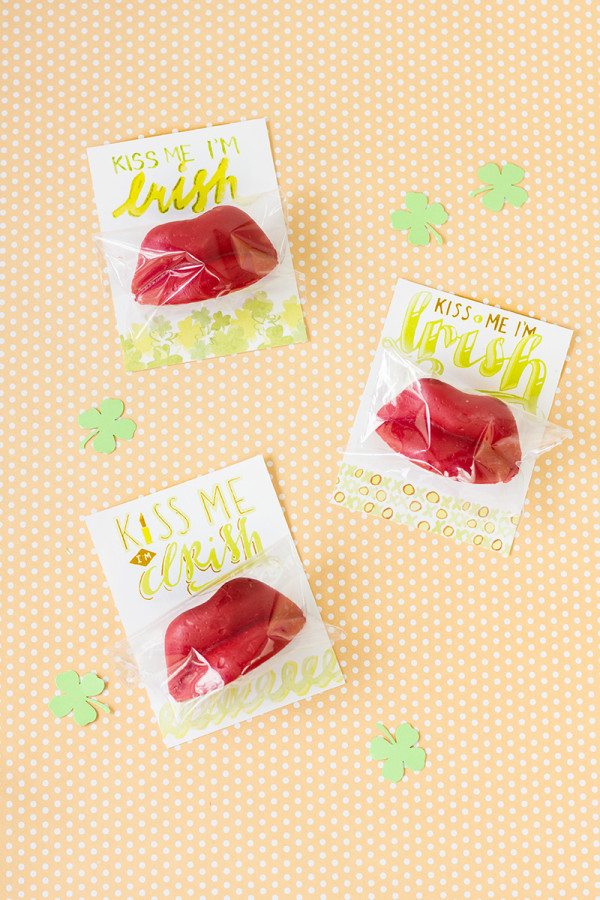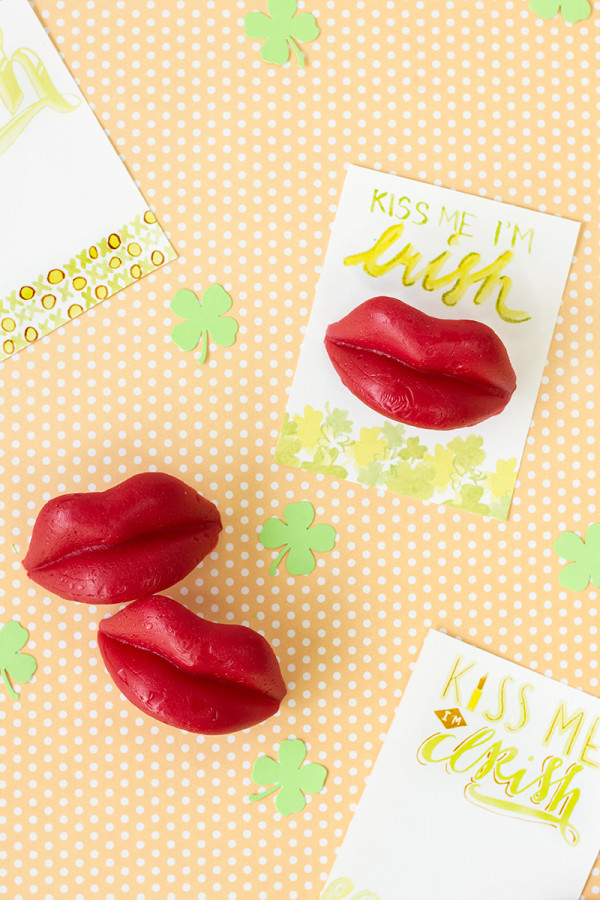 Printables by Striped Cat Studio, Photos by Studio DIY
Wouldn't it be fun to receive a little something on an often forgotten holiday!? I think YES! And with wax lips at less than a dollar a pop, it won't break the bank either! BAM!
For more St. Patrick's Day DIYs, head here! And be sure to check out all of Kate's awesome work over at Striped Cat Studio!!