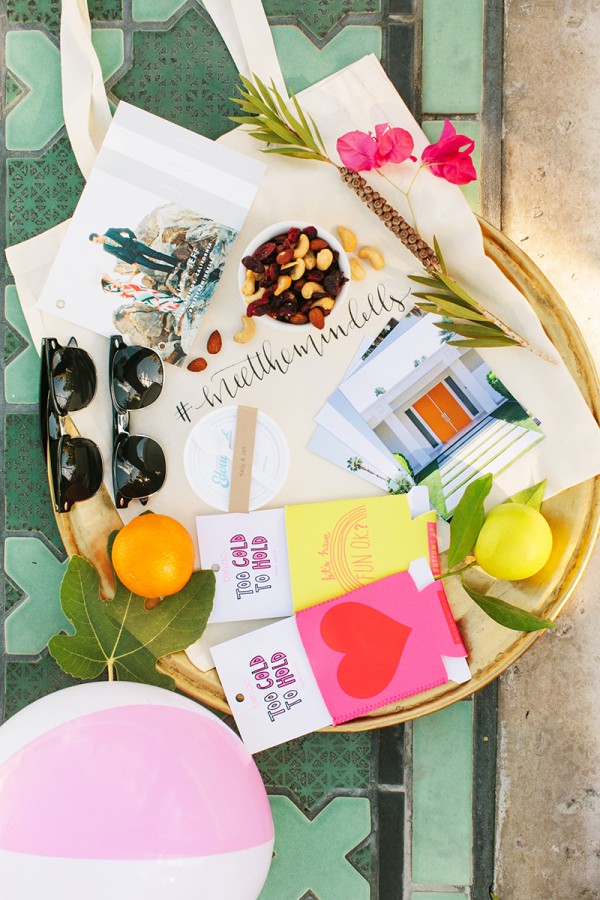 Remember that time I got married and then suddenly it was four months later!? I know I shared my recap, but I have a few more fun things to share still! Like our welcome bags!!!!! Our welcome bags were one of the things I was most excited about. I really like putting together gifts and surprises for people (in case you hadn't noticed) so this was a blast. We teamed up with Zazzle to do some custom bags and then filled them with some of our favorite things and a few things to get our cold-weather-dwelling guests ready for the Palm Springs sunshine, too!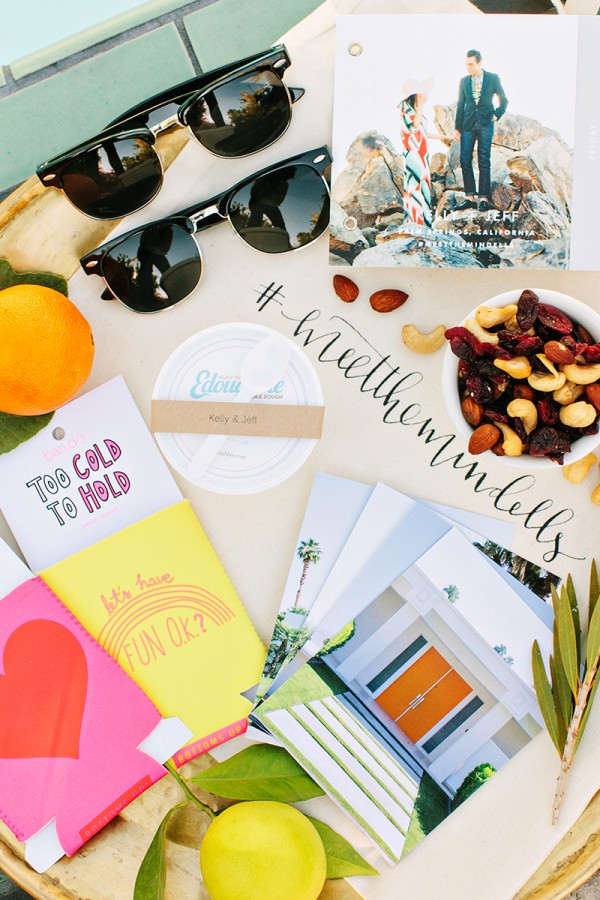 A huge highlight from the bag was, well, the bag itself! We had Lauren calligraph just about EVERYTHING at our wedding, and we loved that we could add her calligraphy to our welcome bags too! She sent us a file and Zazzle printed it on one of their canvas totes. We also printed some of Jeff's Palm Springs photos on postcards to send with guests, as a nice little personal touch! And of course, we had to have a midnight treat for everyone, you know, in case the cake and churros from the wedding weren't enough, so we gave everyone their very own custom tub of Edoughble. Yes, that's edible cookie dough. And yes, it is as good as it sounds. Check out the rest of the gift bag contents below!
Bags c/o Zazzle / #MeetTheMindells Calligraphy by A Fabulous Fete
Custom Postcards with Jeff's Palm Springs Photos from Zazzle
Koozies from Ban.do / Cookie Dough (SO GOOD) from Edoughble
Weekend Guides c/o Minted / Beach Balls from Amazon
Sunglasses from Discount Mugs / Trail Mix and Oranges from Trader Joe's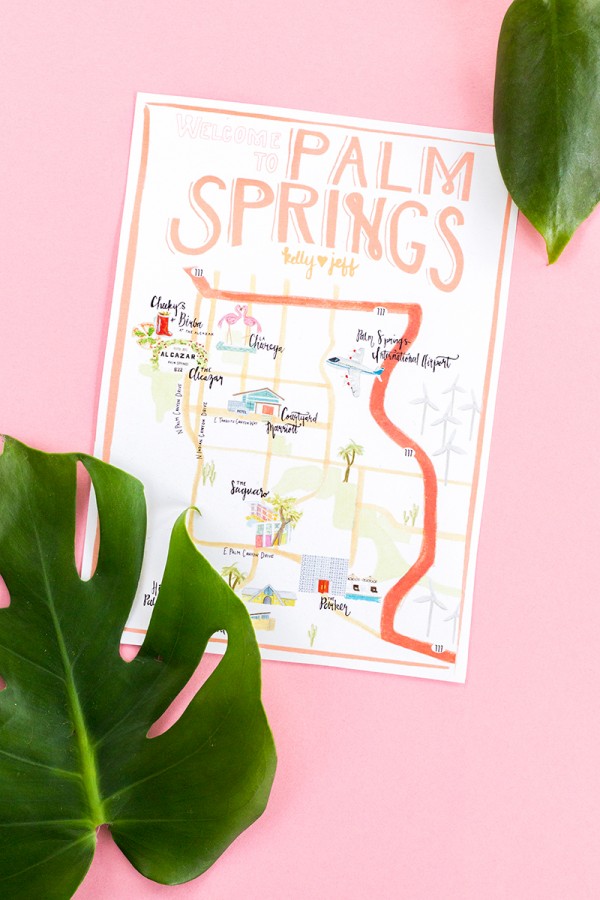 And perhaps the most special part of our bags… a custom Palm Springs map! We had Kate (who you all know well from her printables here!) illustrate a map of Palm Springs, highlighting all of our favorite spots, our rehearsal and wedding venues and the hotels where everyone was staying. Didn't she do an AMAZING job!?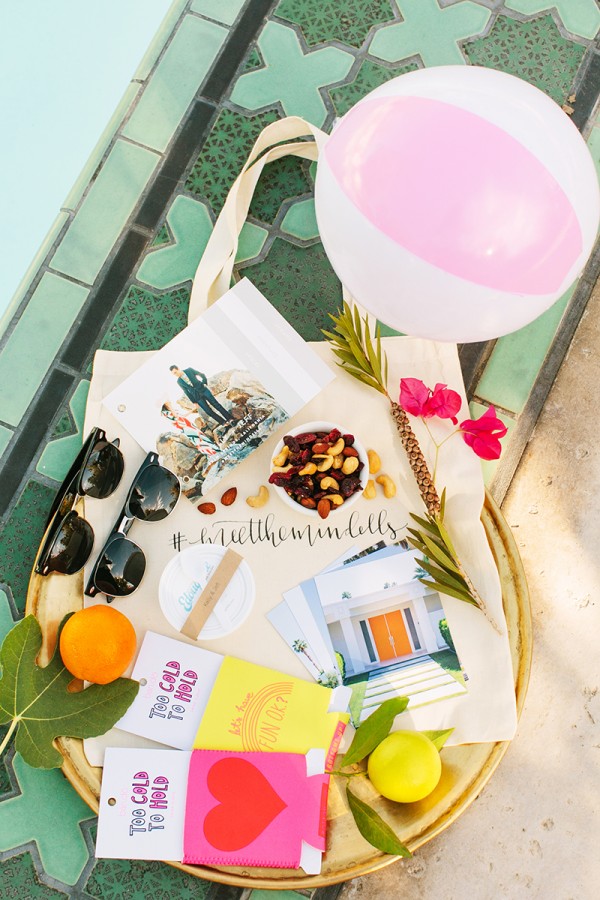 Map Photo by Studio DIY / All Other Photos by Katie Stoops
If you have the budget, I think welcome bags are a really great way to show your appreciation for everyone who traveled for your big day. Did any of you have welcome bags at your wedding? What did you put in them!?
For more wedding posts, click here!