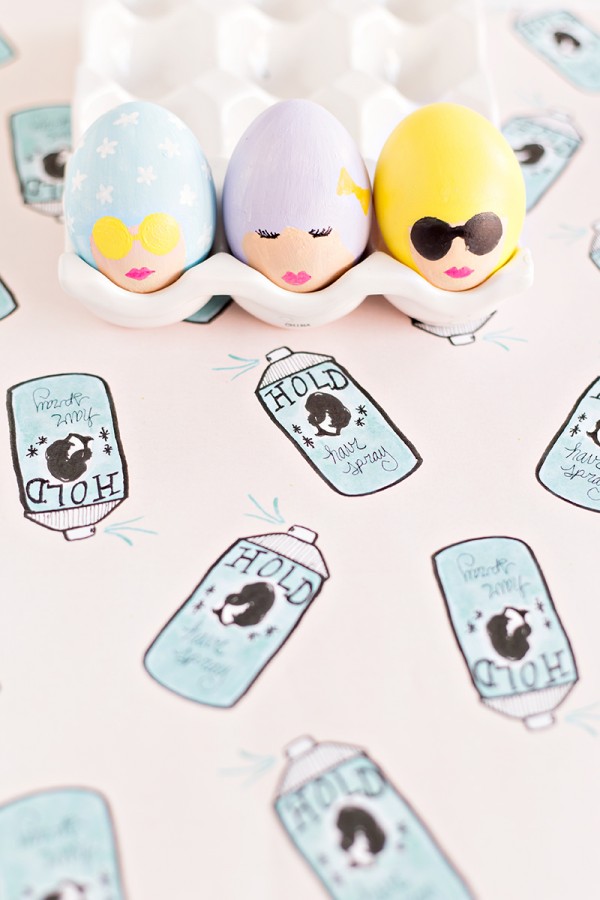 When I was painting the emoji eggs, I had to leave a little patch unpainted where my finger was holding it. When I set it down to dry and looked at it, ALL I could think about was how the egg looked like a fancy retro lady with a big ol' hairdo. My mind works in weird ways, huh? So I decided to make some funny, flirty bouffant Easter eggs!!! Of course, I had to get the one and only Bouffants & Broken Hearts in on it too (DUH!) and she created this schnazy hairspray paper as a backdrop, which would also make pretty fantastic wrapping paper! You can print it out below, and learn how to make these sassy eggs too!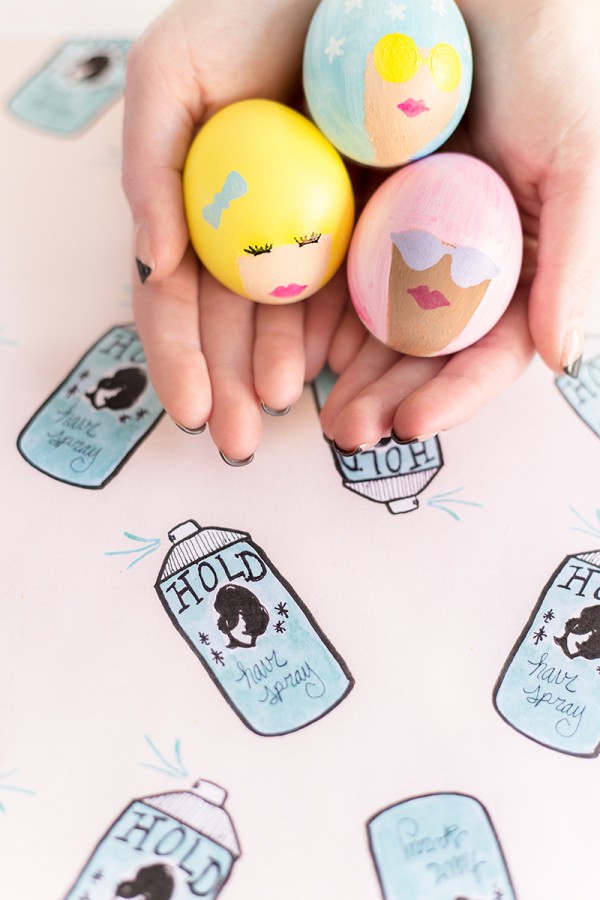 Eggs (You can use blown-out real eggs or paper mache eggs. You could hard boil the eggs, but I would not recommend eating them afterwards.)
Paint + Paint Brushes
Paint Markers and/or Permanent Markers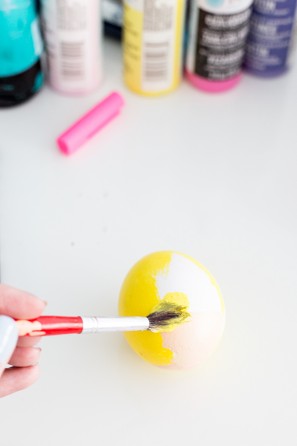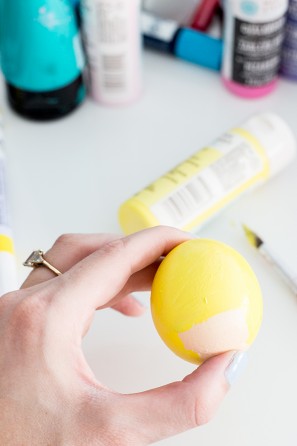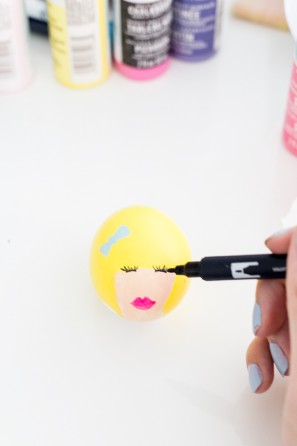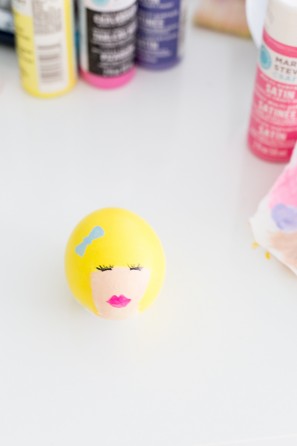 1. Paint the bottom third of your egg a flesh color and let dry. Then paint the rest of the egg your desired hair color.
2. Continue the hair color down the sides of the egg, leaving just a rectangle of flesh-tone to form the face. Let dry.
3. Draw on features and accessories with your markers! I did sunglasses, eyelashes, lips, bows and even a retro bathing cap! For the sunglasses, draw two large circles (overlapping the hair line) and fill in. Then connect with a line in-between. For the lashes, draw a small curved line and draw smaller lines flaring out of it, over the hairline. For the bathing cap, draw 5 petal flower silhouettes all over!
To print the hairspray paper, CLICK HERE!
The paper is perfect for wrapping gifts, lining envelopes or using as a backdrop for your fancy eggs. I printed mine at 11x17in. but it can be printed from the file above as large as 18x24in.!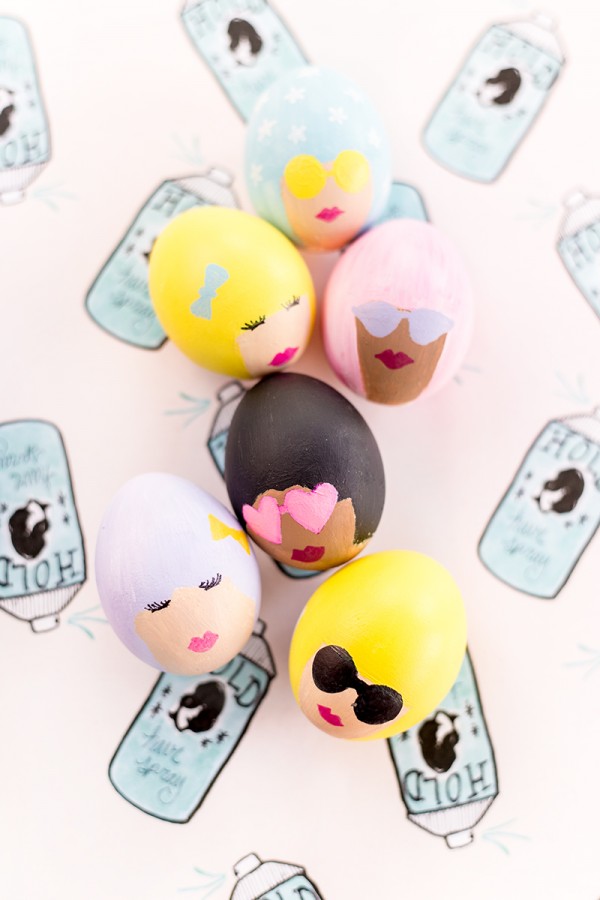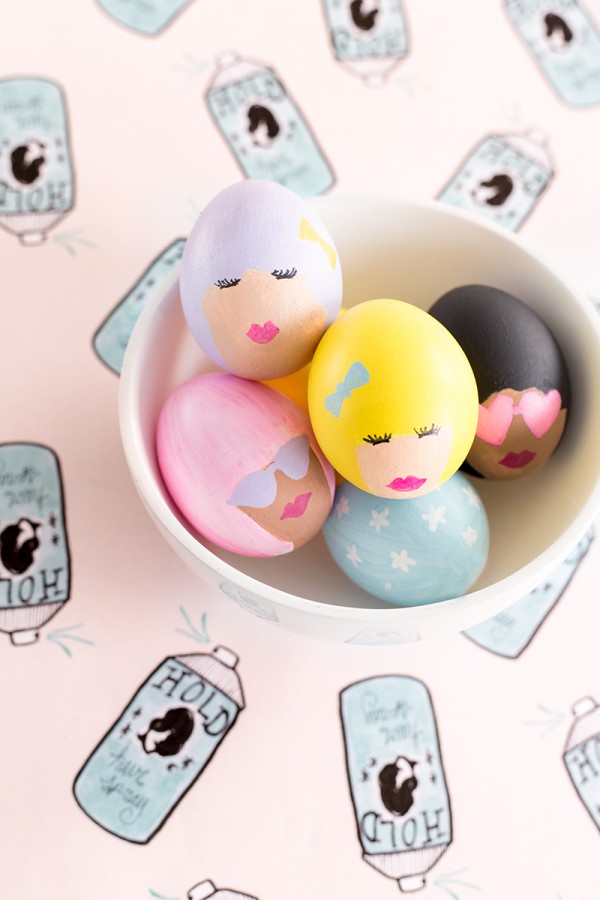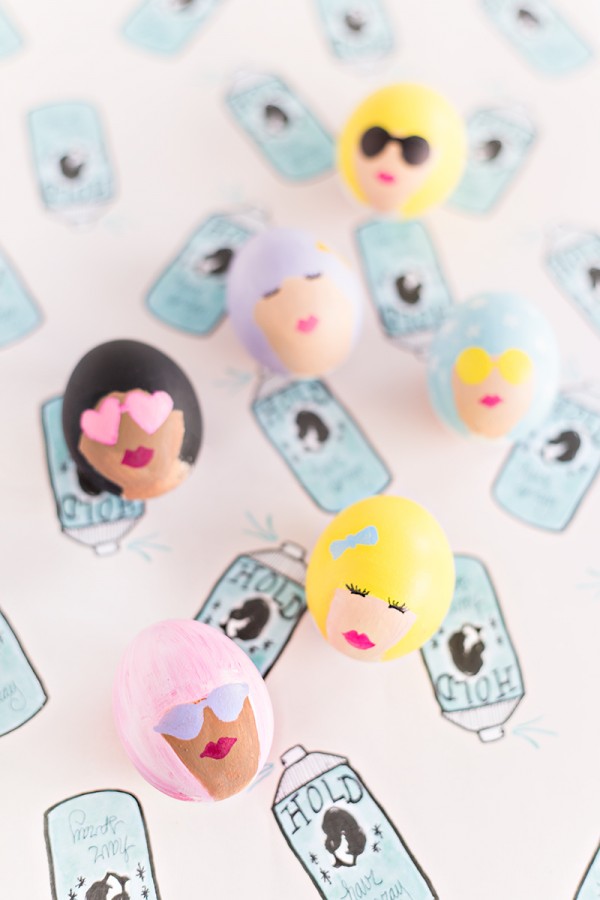 Photos by Studio DIY / Printable Illustration by Bouffants & Broken Hearts
I kinda think I need some pink hair and purple cateye sunnies, don't you agree?!
For more Easter projects, click here. Remember, if you make these or any other Studio DIY project, share a photo on Instagram and tag it with #troopstudiodiy!