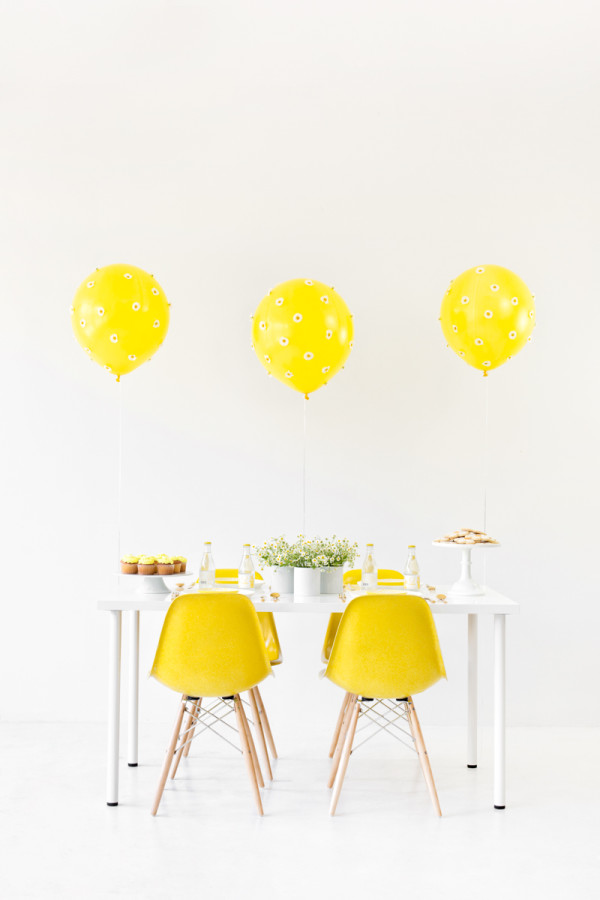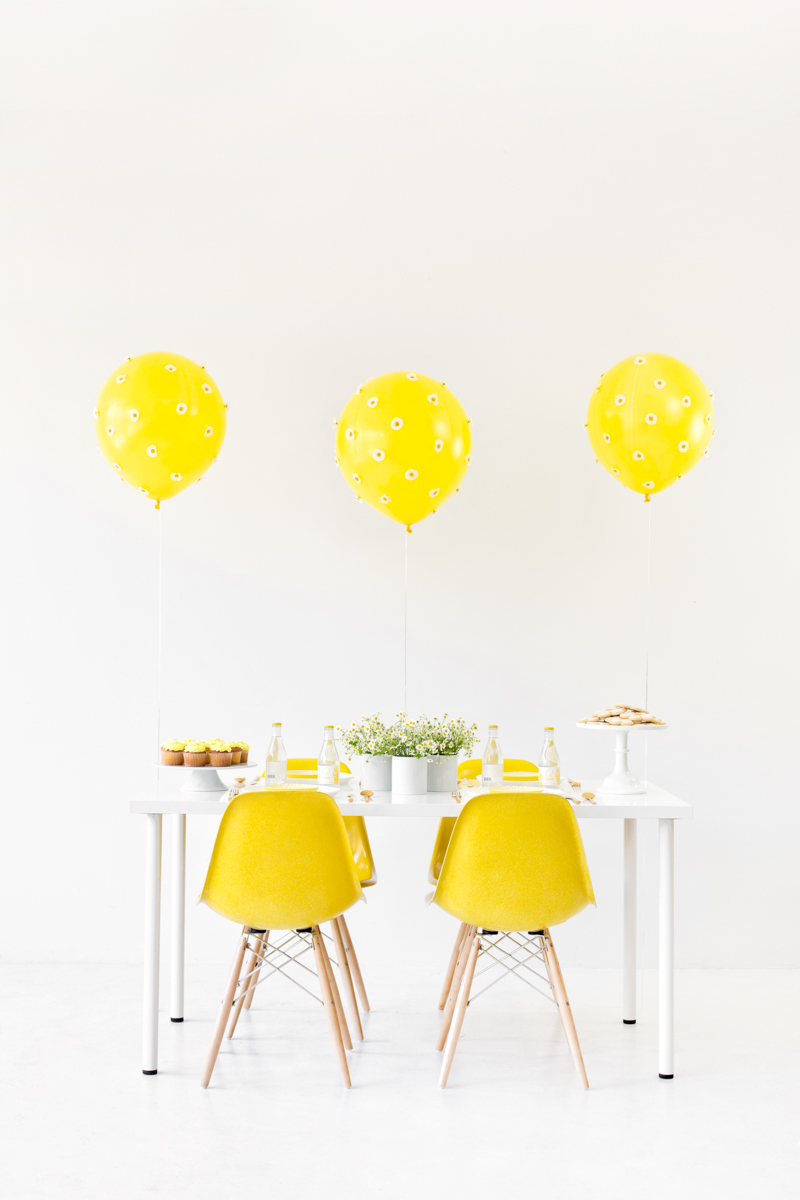 For those of you that haven't popped over to see our daisy-filled spring birthday party on Balloon Time yet, I thought I'd share a few snaps from it here today! We worked with Amelia Damplo on a video to go with it and it's super fun! Sharing a few peeks from the party and the video below but you can get the balloon tutorials AND printables right over here!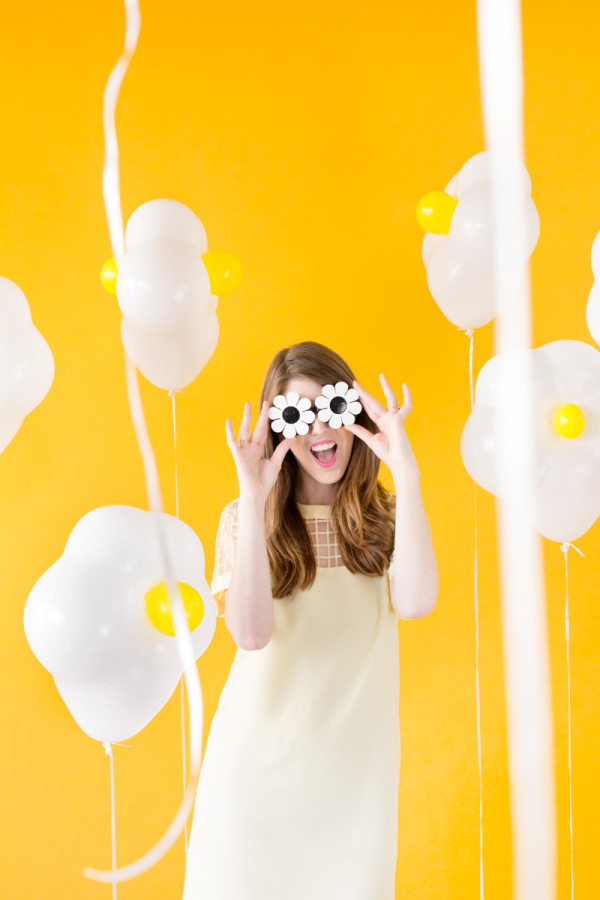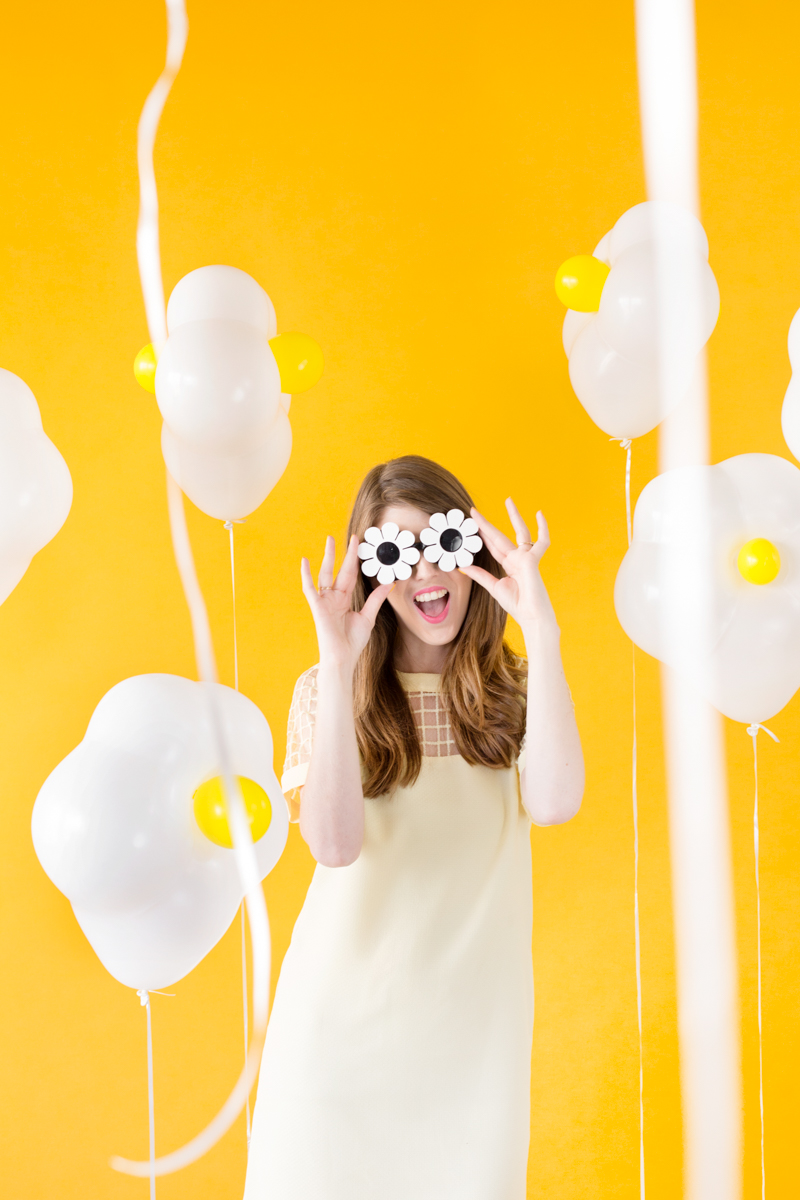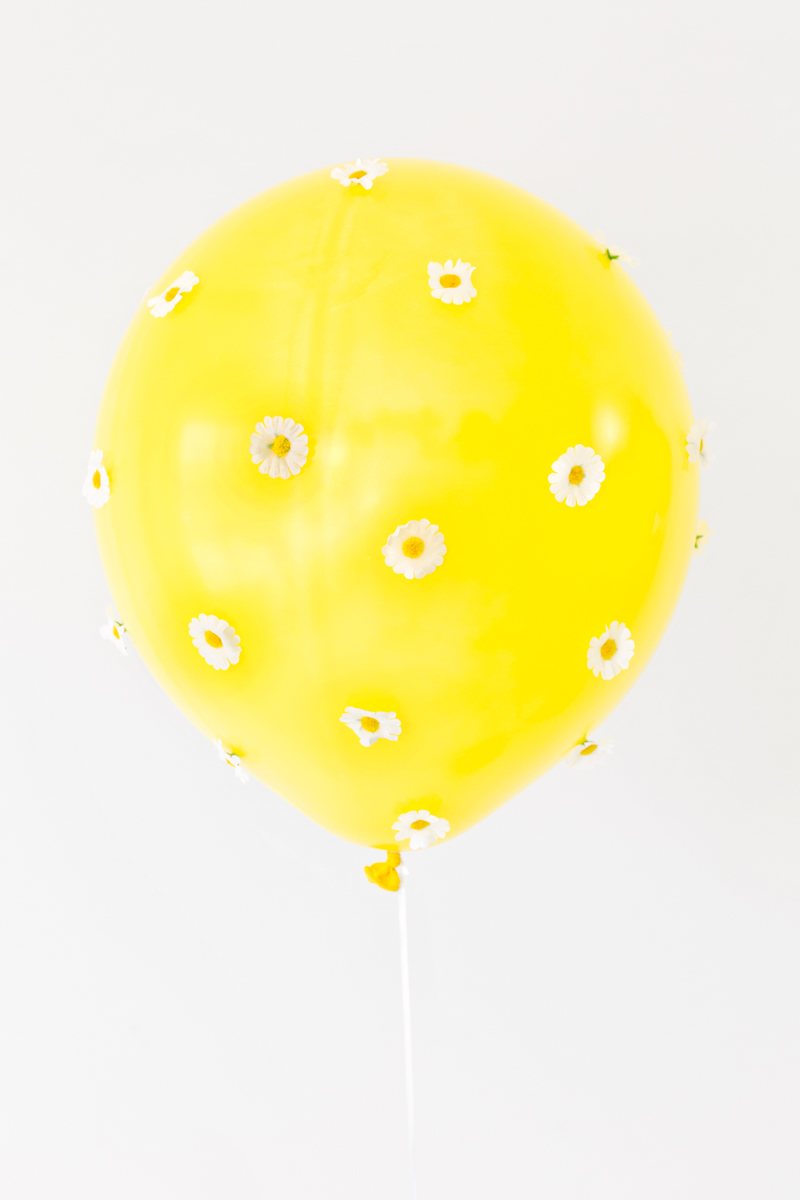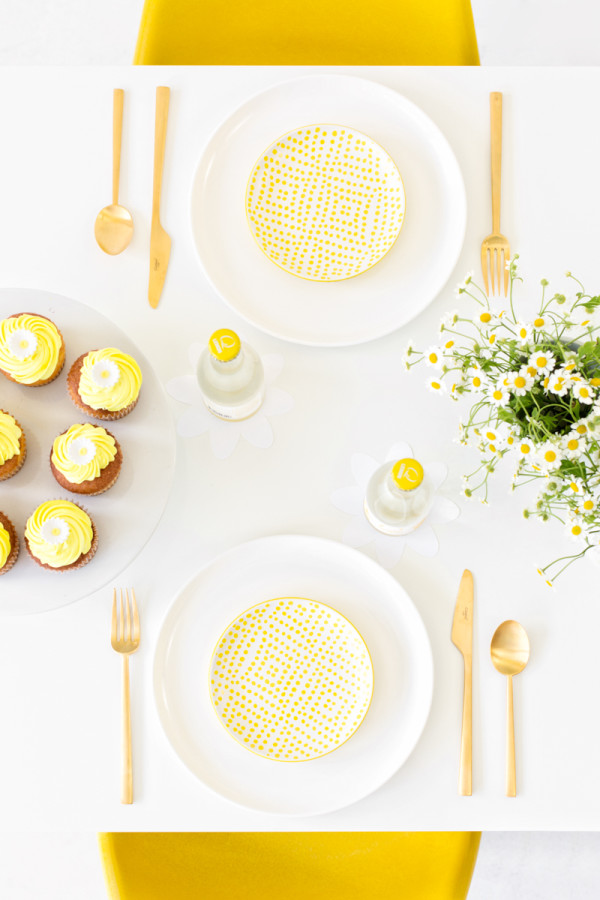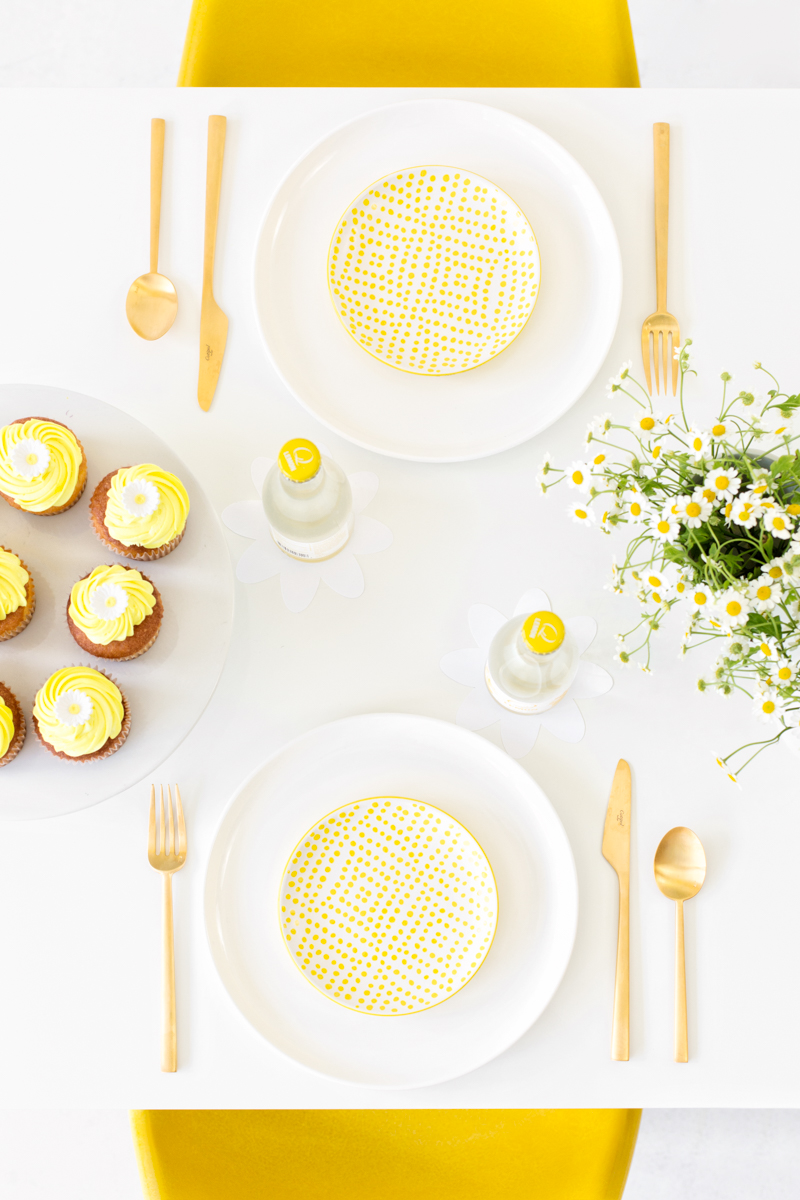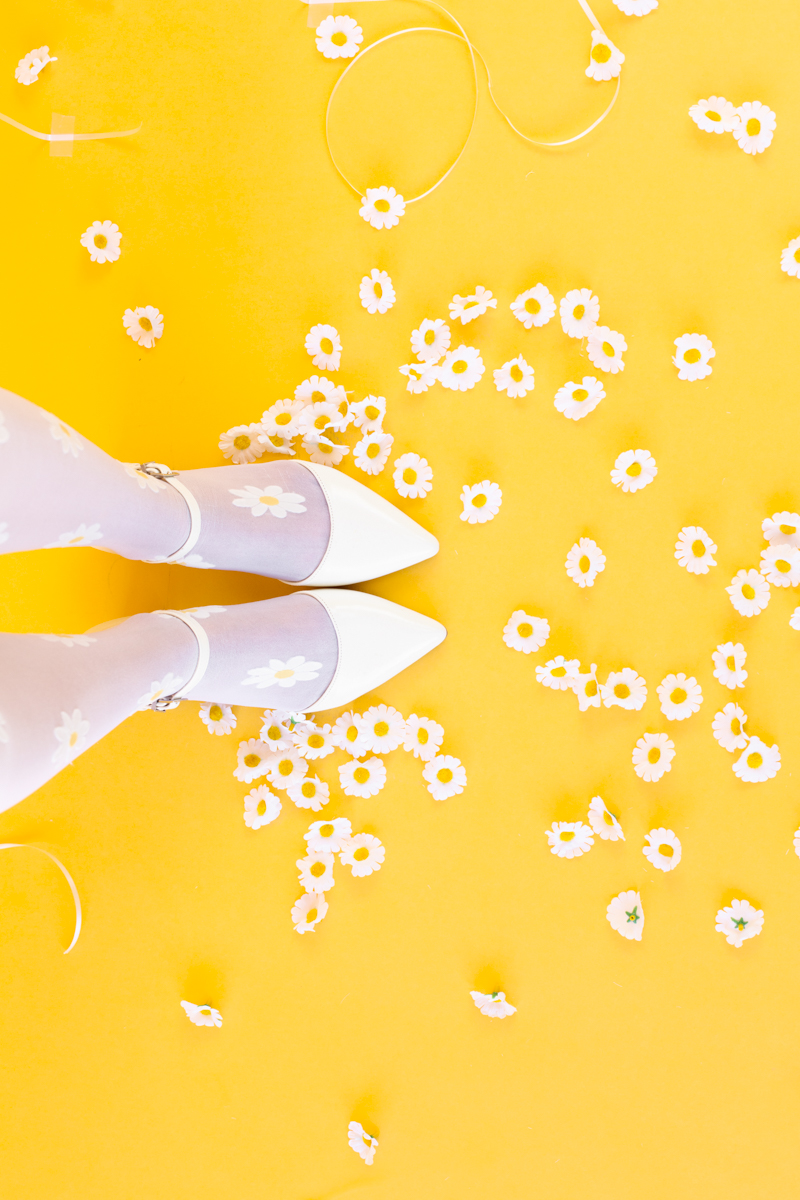 Photos by Jeff Mindell | Video by Amelia Damplo
On me: Dress | Daisy Tights | Shoes | Sunglasses
And a huge thank you to Modernica for the AMAZING yellow chairs!
Balloons: Sun Yellow 17″ Balloon
With this double dose of flower power this week, are you FEELIN' those spring vibes!? Imagine making a flower coat with JUST daisies? OMG it'd be so good.
p.s. Have you visited the flower fields!?