For the updated 2016 Free Printable Oscar Ballot, click here!

Living just a few miles from the Kodak Theater, it's needless to say that I know the Oscars are this weekend and preparations are well underway. But have you prepped for your own Oscar party yet? A little champagne and red carpet gossip may sound just right, but why not add a little sparkle too!? Not only do I have a free printable Oscar ballot for you today (and an Oscar Favorites list to go along with it!) but I'm also sharing a simple and glittery DIY to house said ballots for all your dressed-to-impress guests.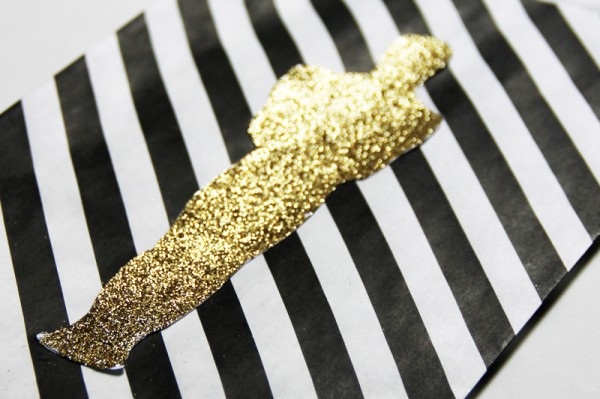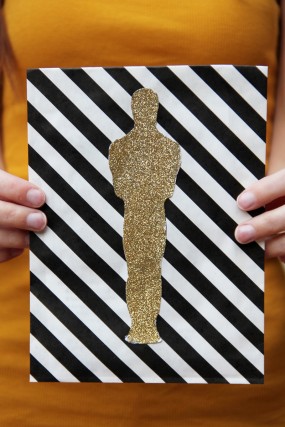 I love filling out an Oscar Ballot, even though I'm not a huge movie goer and have rarely seen all the films. In fact one year as a kid, I won my dad's office pool. SCORE! I suppose this love is similar to my the one I have for March Madness brackets, despite never ever watching basketball… But anyway, there's nothing wrong with a little healthy competition, especially when there's a bet going on, right?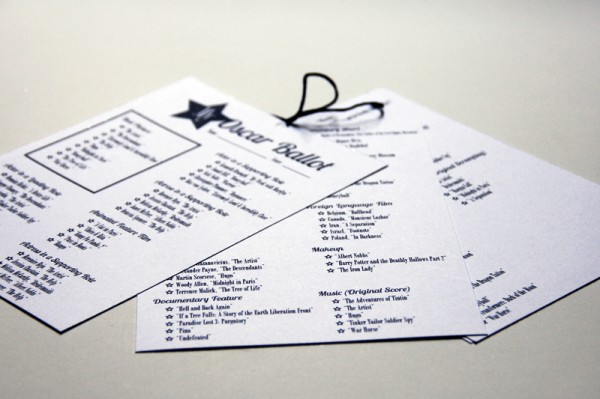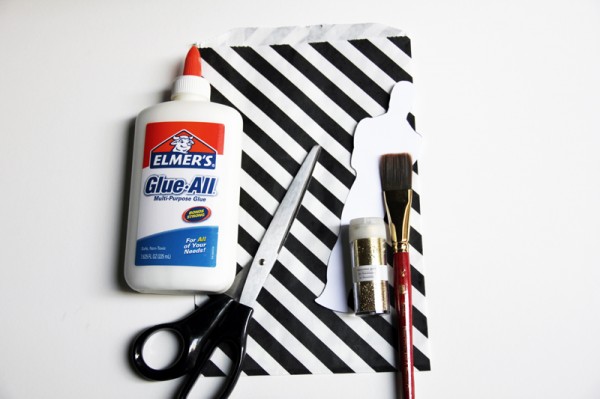 Supply List:
Oscar Ballot + Oscar Favorites Printable
Oscar Statue Printable
Treat bags or large envelopes (Bot the Oscar printable and the ballot are about 7in. tall for size reference!)
Glitter (I used Martha Stewart's)
Glue
Paint Brush
Scissors
To make:
Cut out Oscar statue and apply an even coat of glue to one side. Douse him in glitter, shake off the excess and let dry.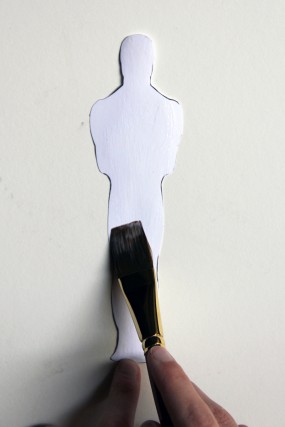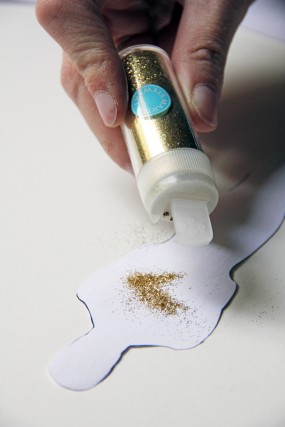 Once dry, apply a coat of glue to the non-glittery side and adhere him to your bag or envelope. Let dry again. All that's left to do is cut out your ballot (I cut mine out, punched a hole in the top and tied the pages together with embroidery floss), stick it inside and seal (I simply folded over the top of the bag)! Have your guests fill out their ballots when they arrive and enjoy seeing who knows their movies best! And the envelope please…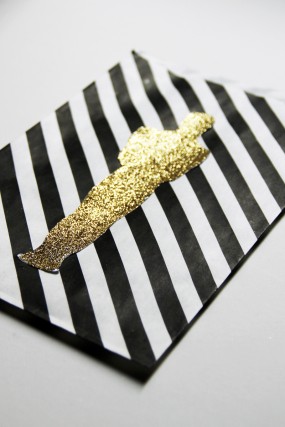 Looking for more free printables? Check out the Free DIY Downloads section right here! In need of supplies to make your own Oscar-winning envelopes? Check out the Craft Supplies Guide!