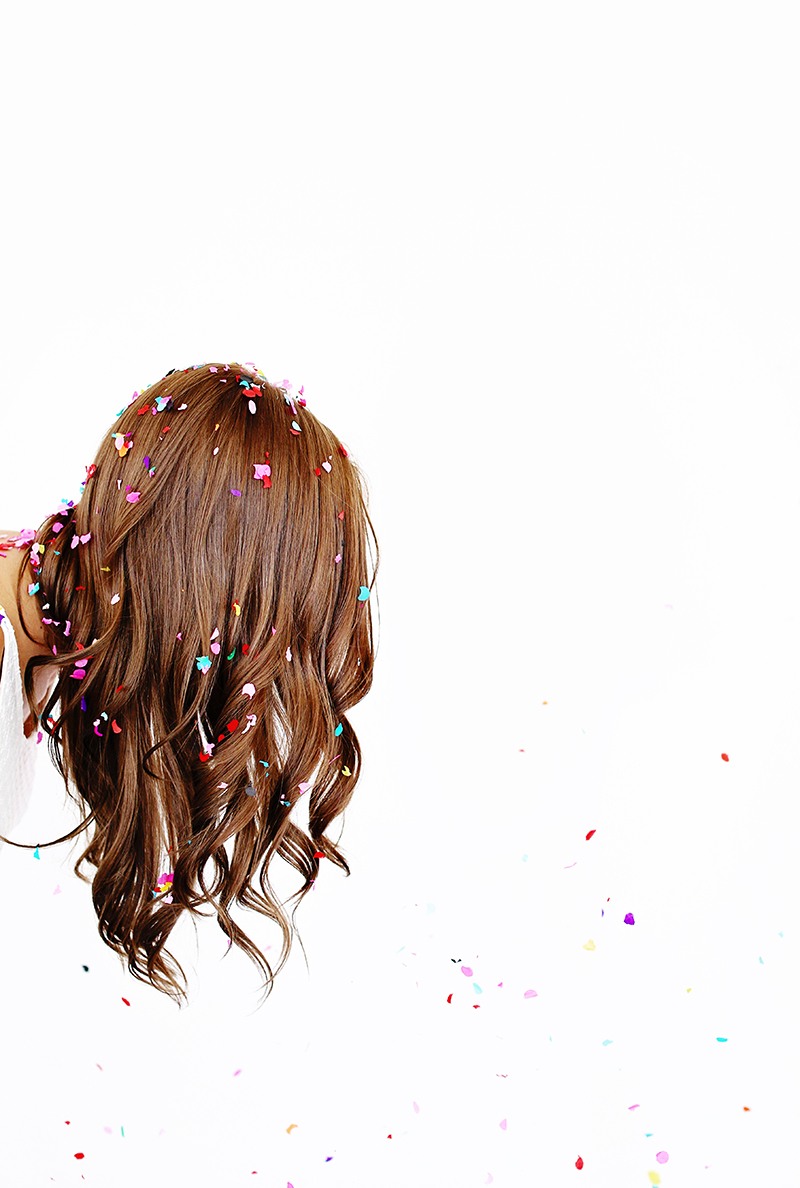 I have been wanting to try a little something new here on Studio DIY for so long. Hair tutorials! Because, no matter what you're celebrating… your hair is there celebratin' with you, no!? And generally, I feel so clueless when it comes to doing my hair, so I thought we could learn together! I was really excited when L'Oréal Paris wanted me to test out their (pretty darn amazing) at-home hair color, L'Oréal Paris Preference Mousse Absolue! And since we are in fact learning together here… I teamed up with the ladies at PAGE Beauty to bring us a simple summer hair tutorial to show off that brand spankin' new color! Ready!?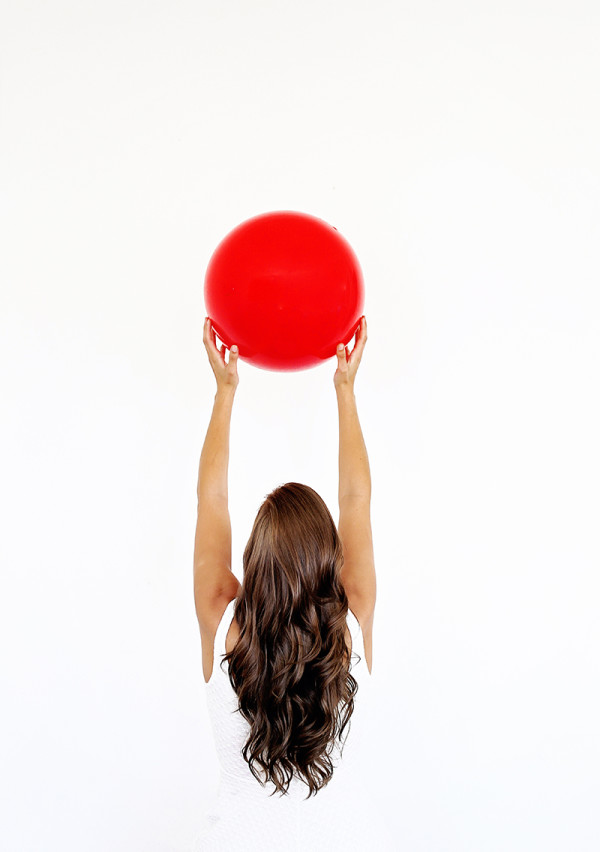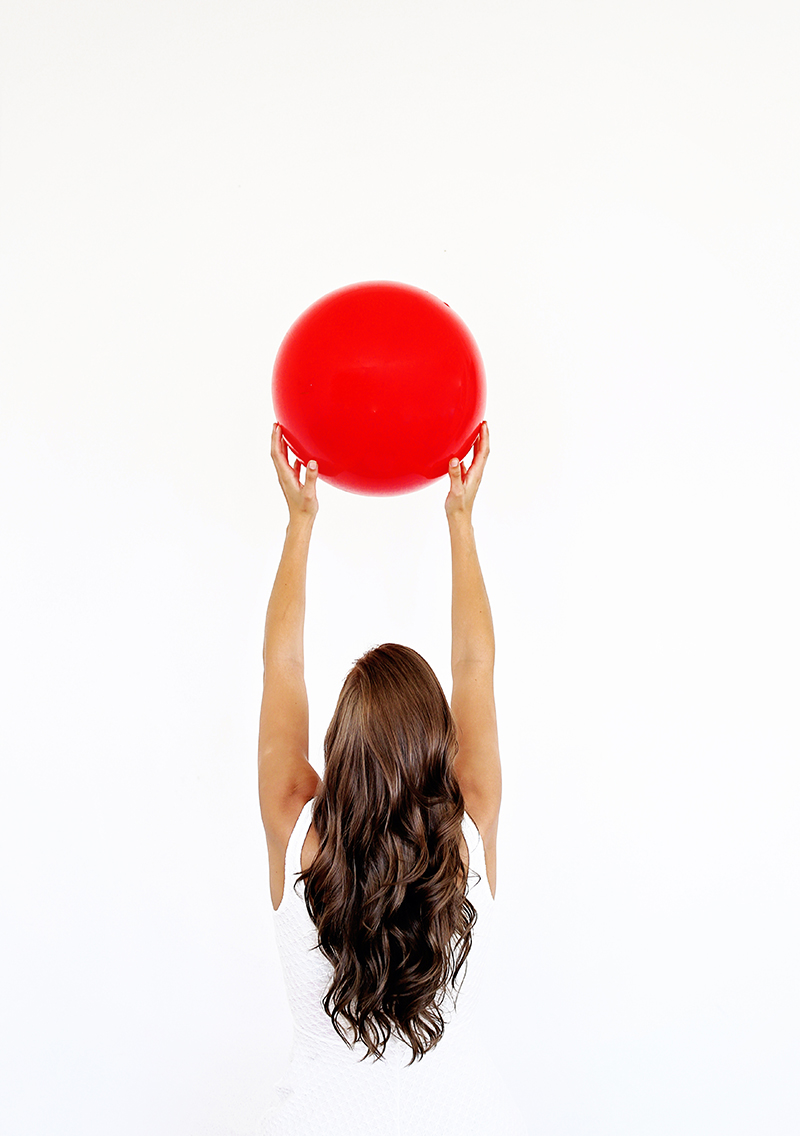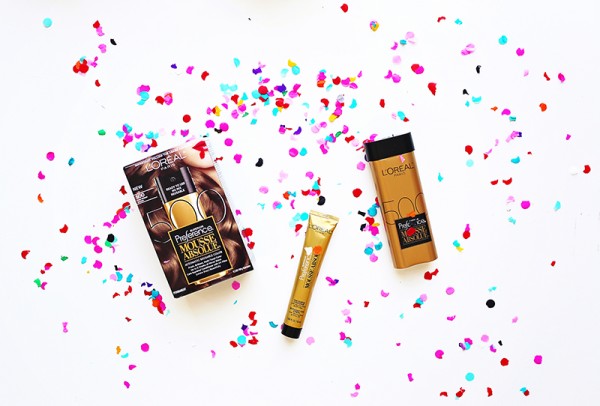 First, the dye! If you're wondering… no, that's not me in the pics! I was chatting with Annie (my new awesome assistant!) about this project and she mentioned her friend Becky was looking for a fun new look, so we popped Becky in the makeover chair this time 'round. (I stayed on confetti-throwing duty!) Becky had never fully dyed her hair before (just the ends!), but she wanted a new look for summer… and why not defy the odds and go darker for the season!?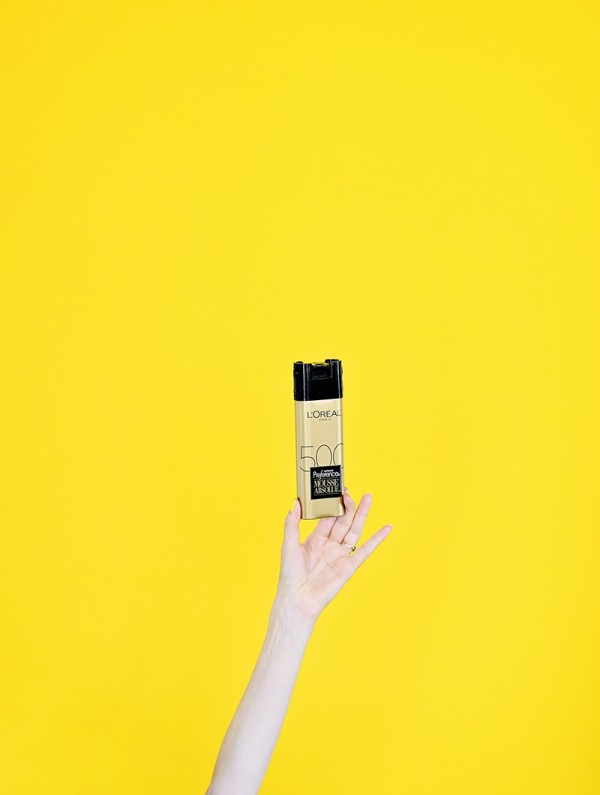 The real amazing part is that Mousse Absolue automatically mixes the dye and developer (Shake it, shake shake it!) into a perfect non-drippy mousse. Technology is great, isn't it? This makes it easy for root touch-up, too! And for you DIY-ers like me out there, the color comes with awesome and clear photo instructions, so we quickly took Becky from ombre blonde to a perfect rich + dimensional brunette! Admittedly, Becky was a little nervous to dive head first (ha, pun intended!) into at-home hair dye but was thrilled with the results. We may have a salon to at-home hair color convert on our hands!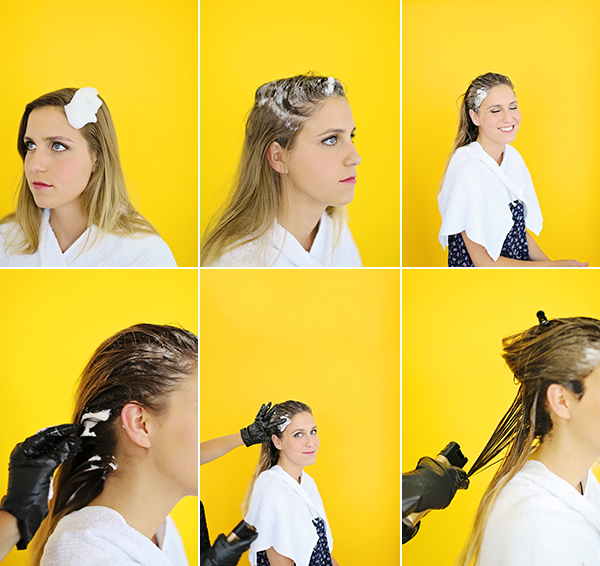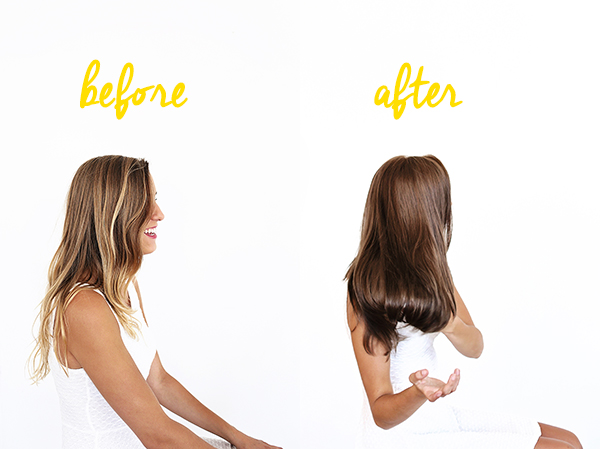 BAM! Isn't it gorg!? Time to really show it off. Keeping things easy for those of you who are just as afraid of all things hairstyling as I am… beachy waves! Isn't that the ideal summer look? Joy took us through all the steps so you can get your wave on too!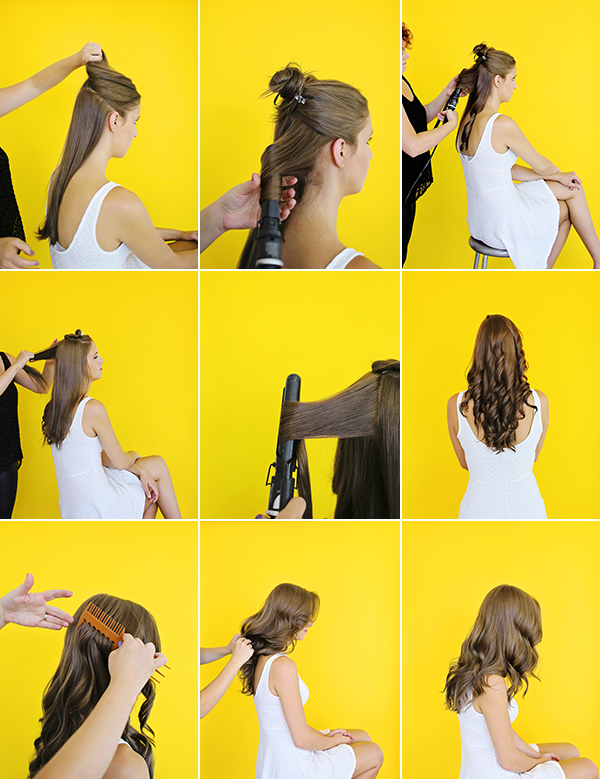 DIY Simple Summer Waves
1. First things first, blow dry that hair and mist it with a medium hold heat protected spray (or a beach/texture spray). Then brush out those tangles!
2. Using the top of your ear as a guideline, divide your hair into two sections and clip the top section out of the way.
3. Separate a section of the hair you've left down and using a one inch curling iron, run it through your hair. (Did you know this lessens the opportunity for getting a crease? I sure didn't.) Start the curl by the root and turn slowly, keeping the barrel loose. A good rule of thumb: when the hair feels warm, move on. Curl all the hair in that section going the same direction (either away from or towards the face).
4. Now let that top section of hair down and make a new section, from temple to temple. Pull that back and clip out of the way.
5. Repeat the curling steps above with the hair you just let down!
6. Then take down the final section and repeat again. Your hair will be super spiral-y (prom style!) and that's exactly how you want it. For now. IMPORTANT: Let your hair cool for as long as possible before proceeding.
7. Using a wide tooth comb, brush through the curls. This joins the hair together and makes a bigger, looser curl… aka those dreamy waves!
8. Finish with a light hold hairspray and get ready to par-tay!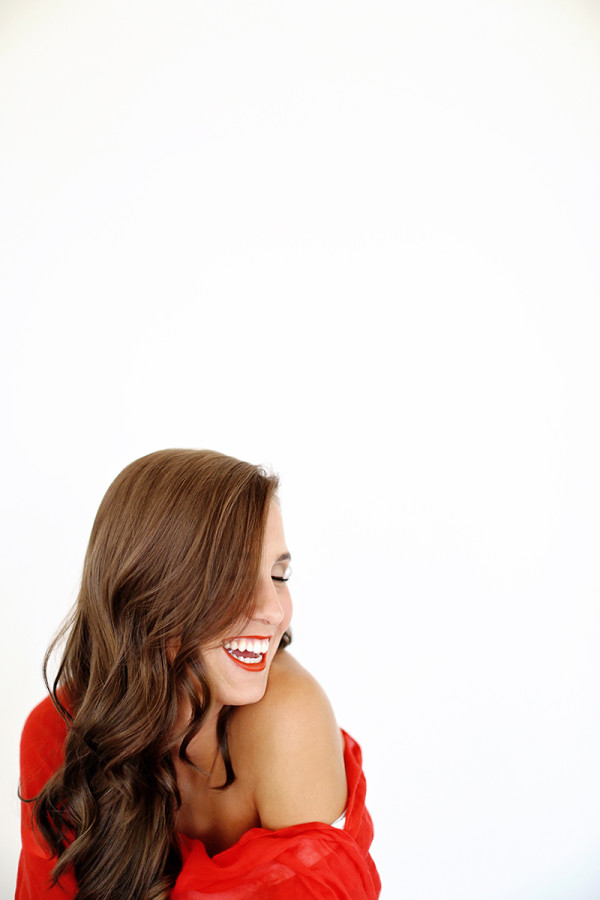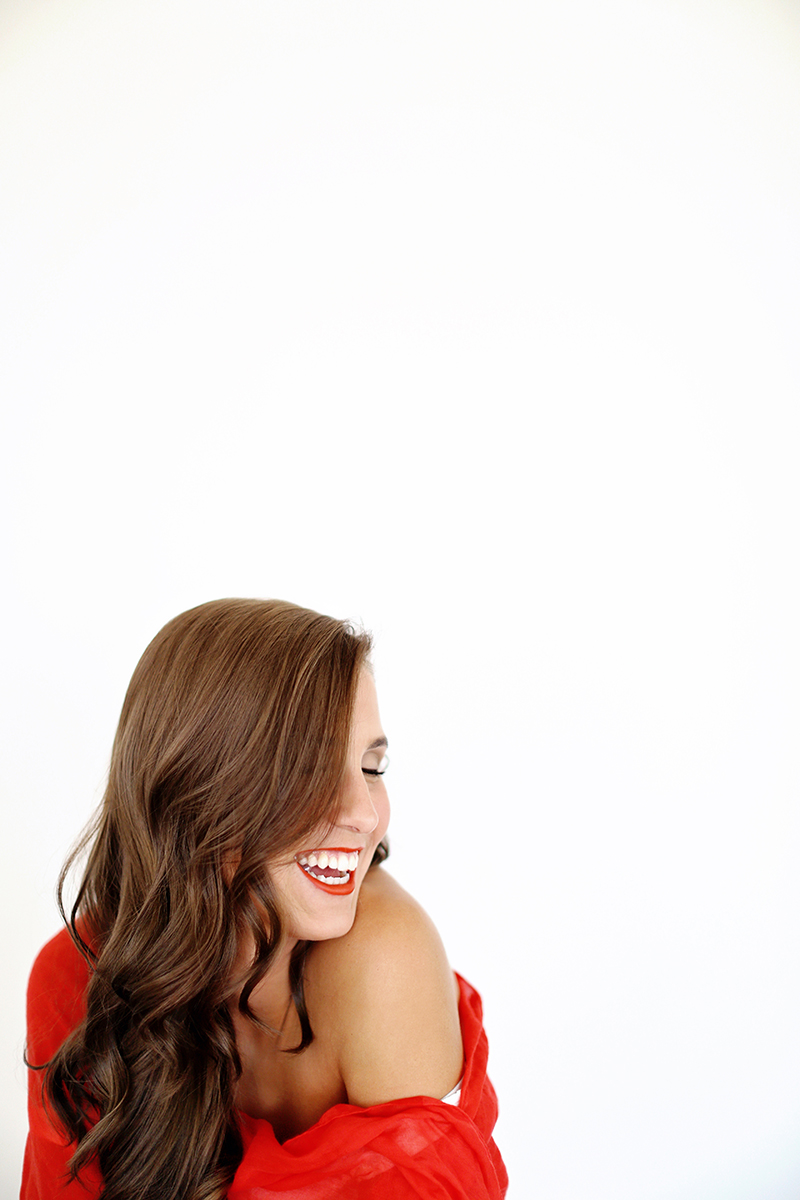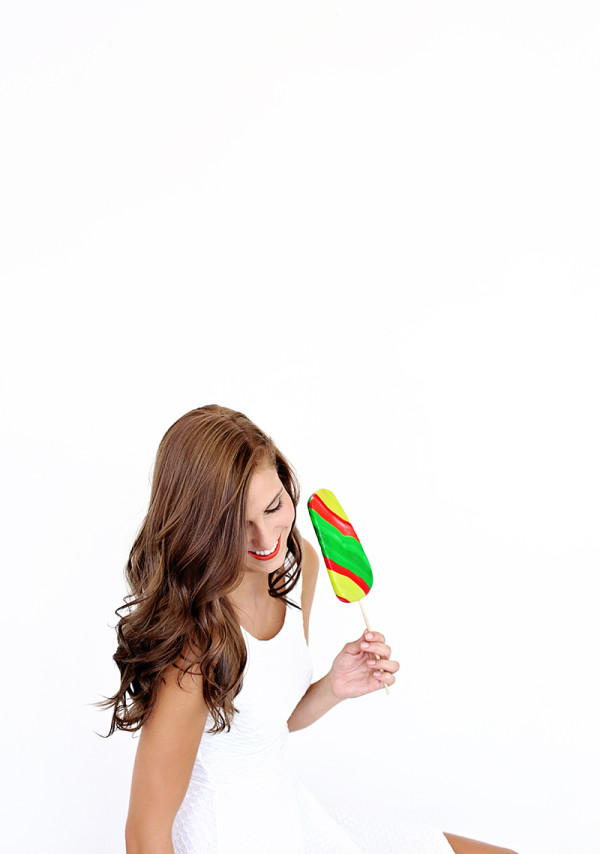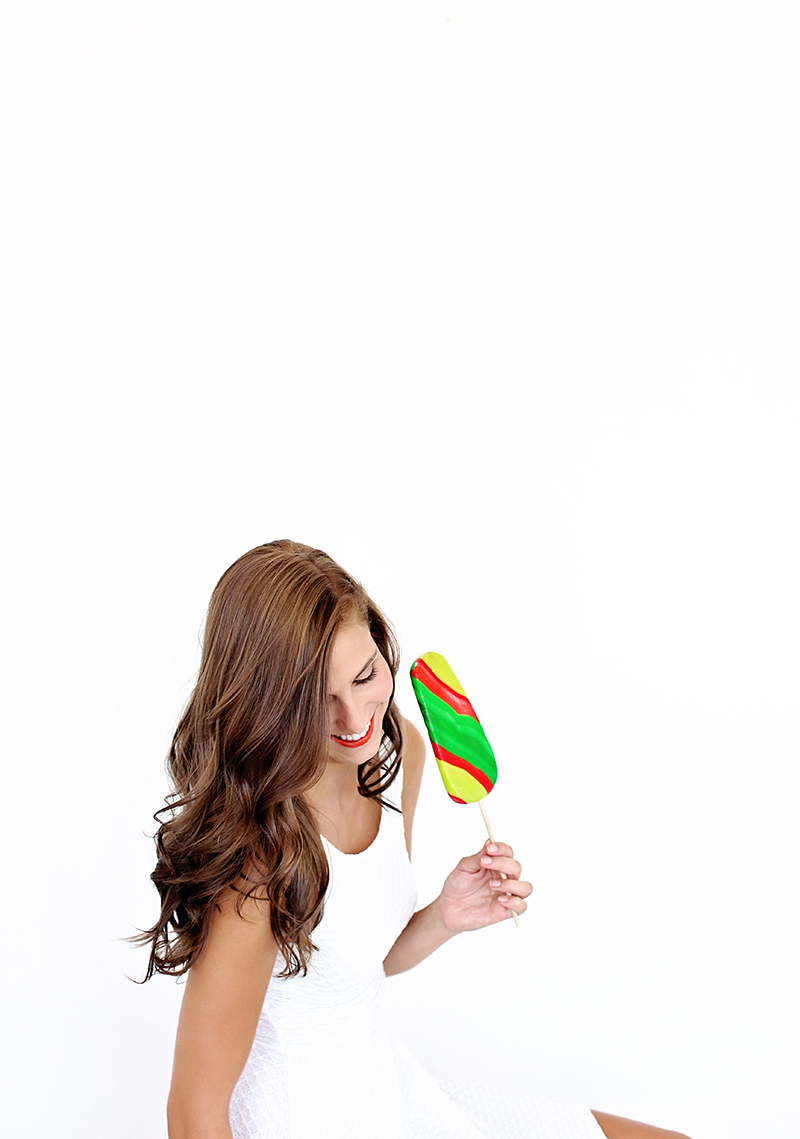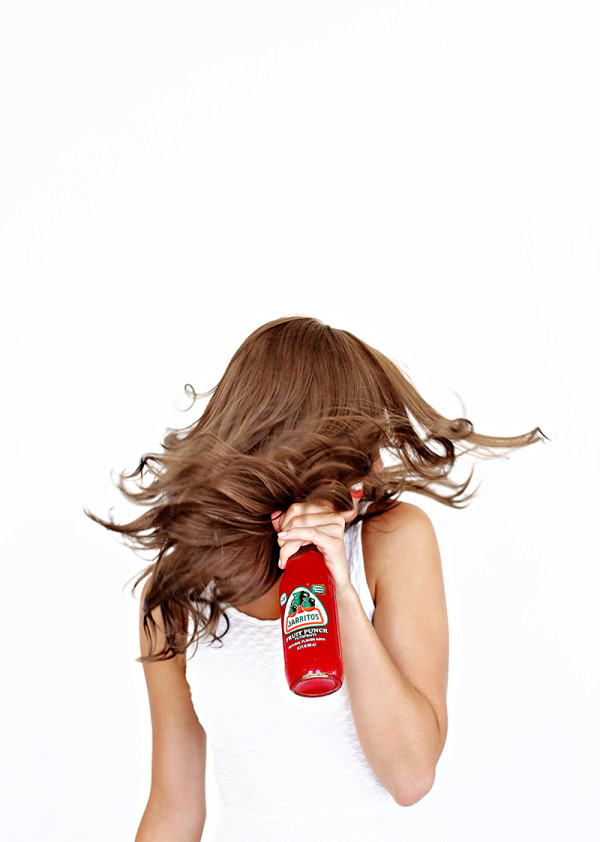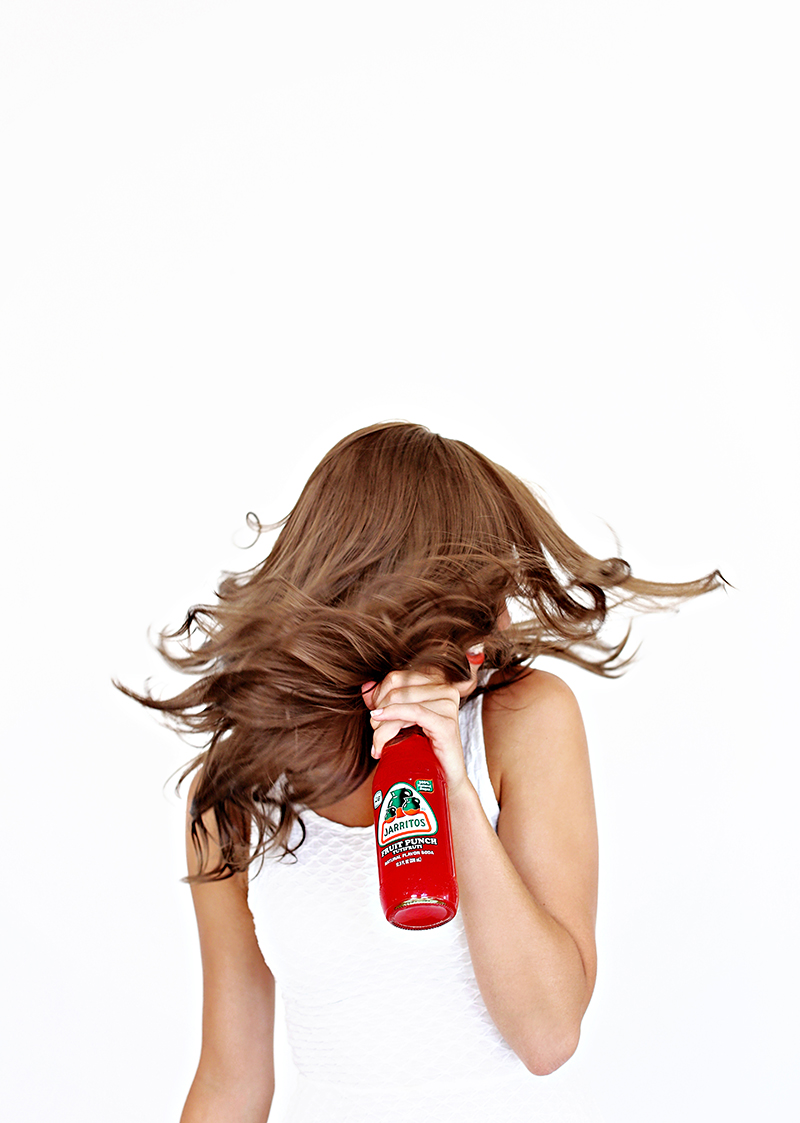 All Photos by Kimberly Genevieve
I truly had a blast putting this together. Hope to share more party-worthy hair DIYs here soon! For now… who's ready to change up their look for summer!?
Hair Dye: Shade #500, Pure Medium Brown, L'Oréal Paris Preference Mousse Absolue
Hair Styling: Joy La Rosa for PAGE Beauty
Makeup: Tanya Bures for PAGE Beauty
Creative Direction + Confetti Throwing: Studio DIY
Photography: Kimberly Genevieve
This post is brought to you by L'Oréal Paris.