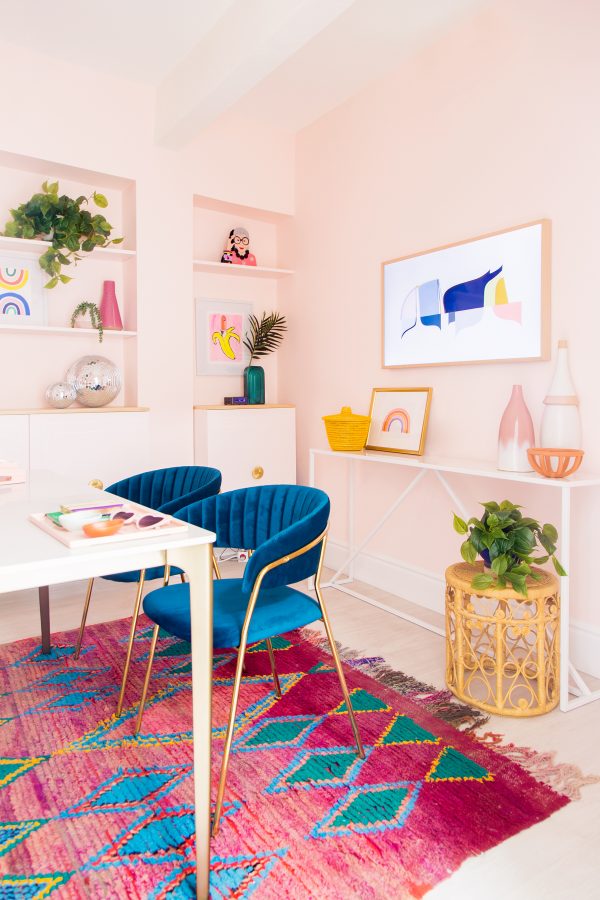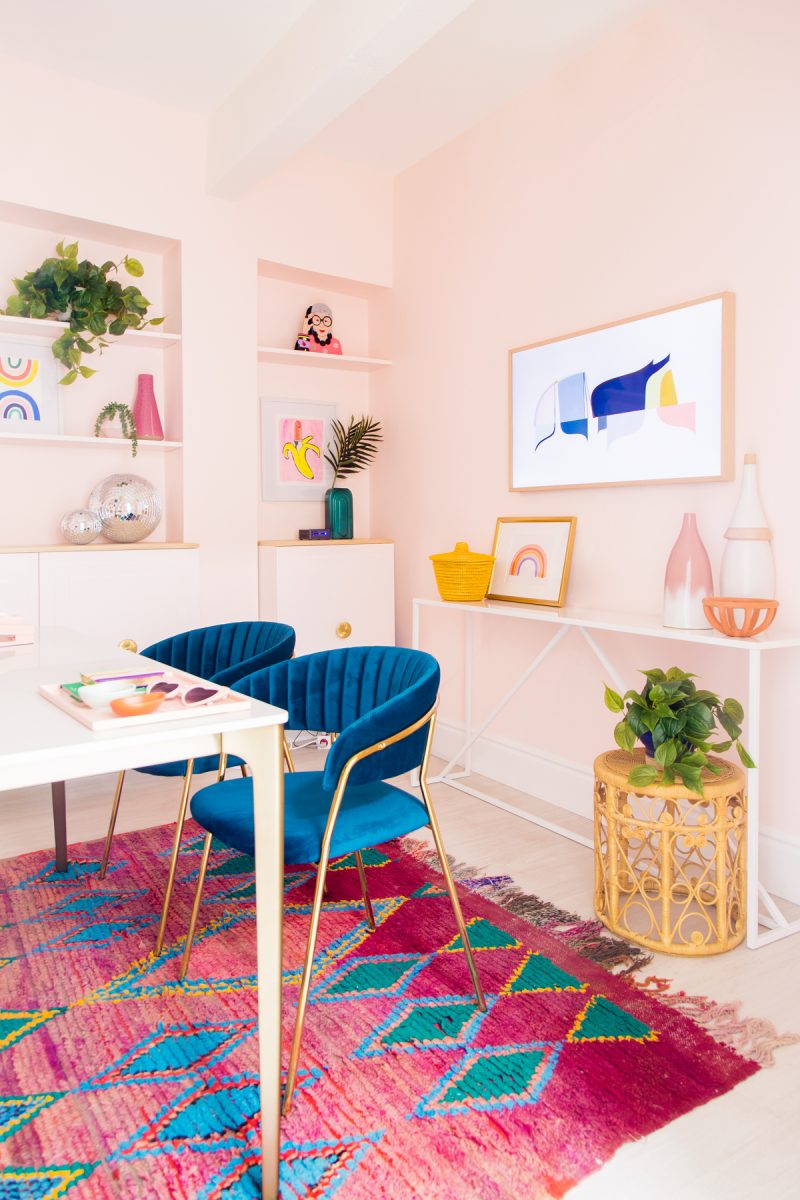 Hellooooo… I work here! Revealing my office today and couldn't be more thrilled with how it turned out!!!! This room has no windows and a whole bunch of slanted walls which made it a bit of a challenge, but I think we conquered it! We partnered with Intel on this makeover because one of my biggest priorities for my office was to have it double as a conference room. Intel introduced us to the Intel® NUC, a powerful mini PC which has since become our team's central hub for storing information that we need to go over and share in our meetings. I'll talk more about HOW that works below, but first, a little more eye candy because… that rug! That perfect shade of pink! Our wall hanging!!!!! We teamed up with our favorite gal Cyn again to help us bring this space together and she nailed it.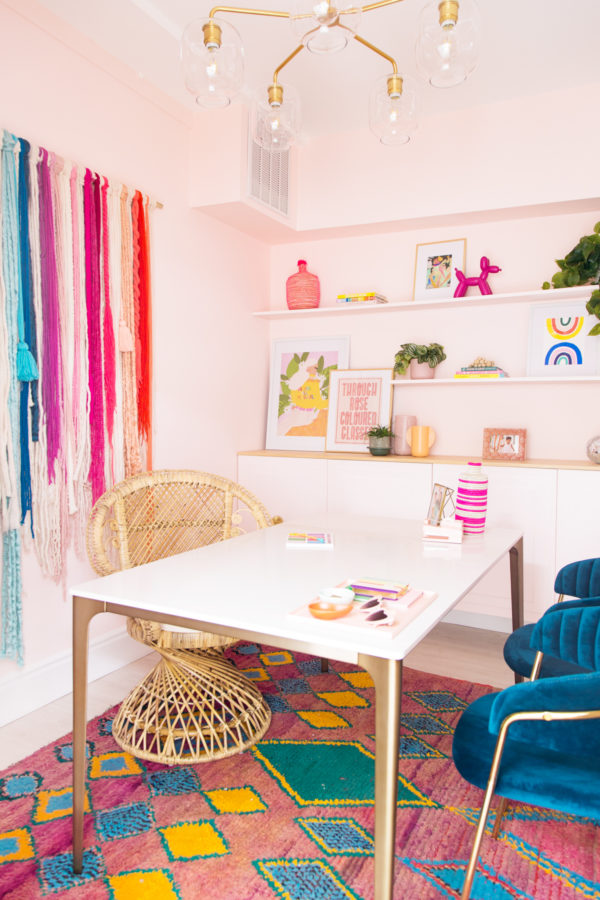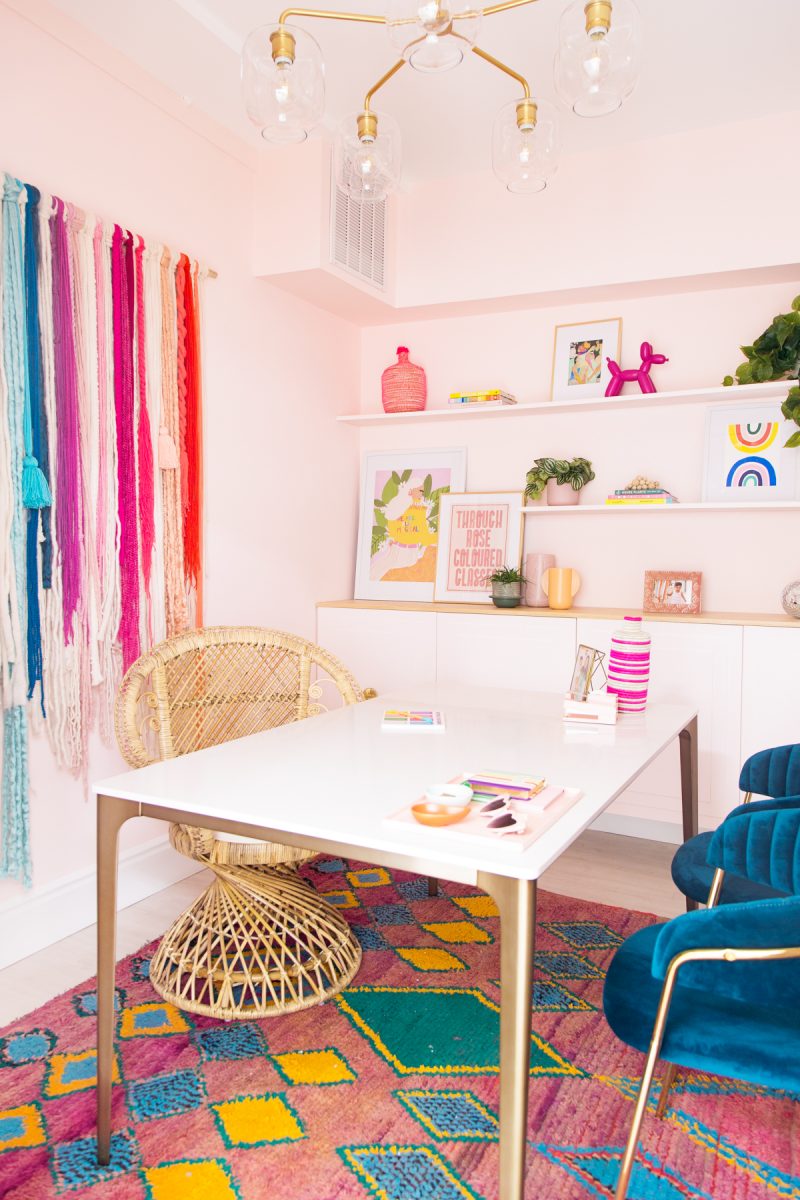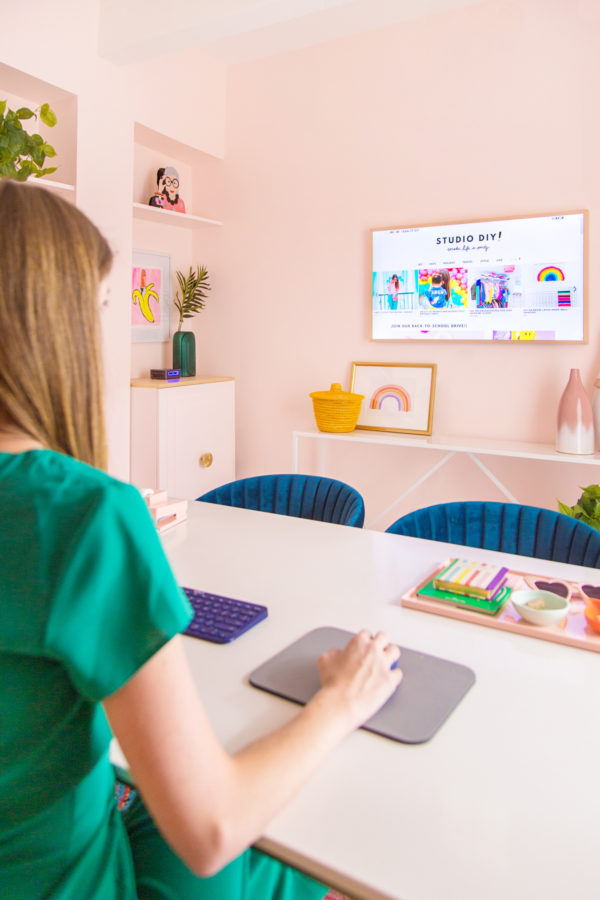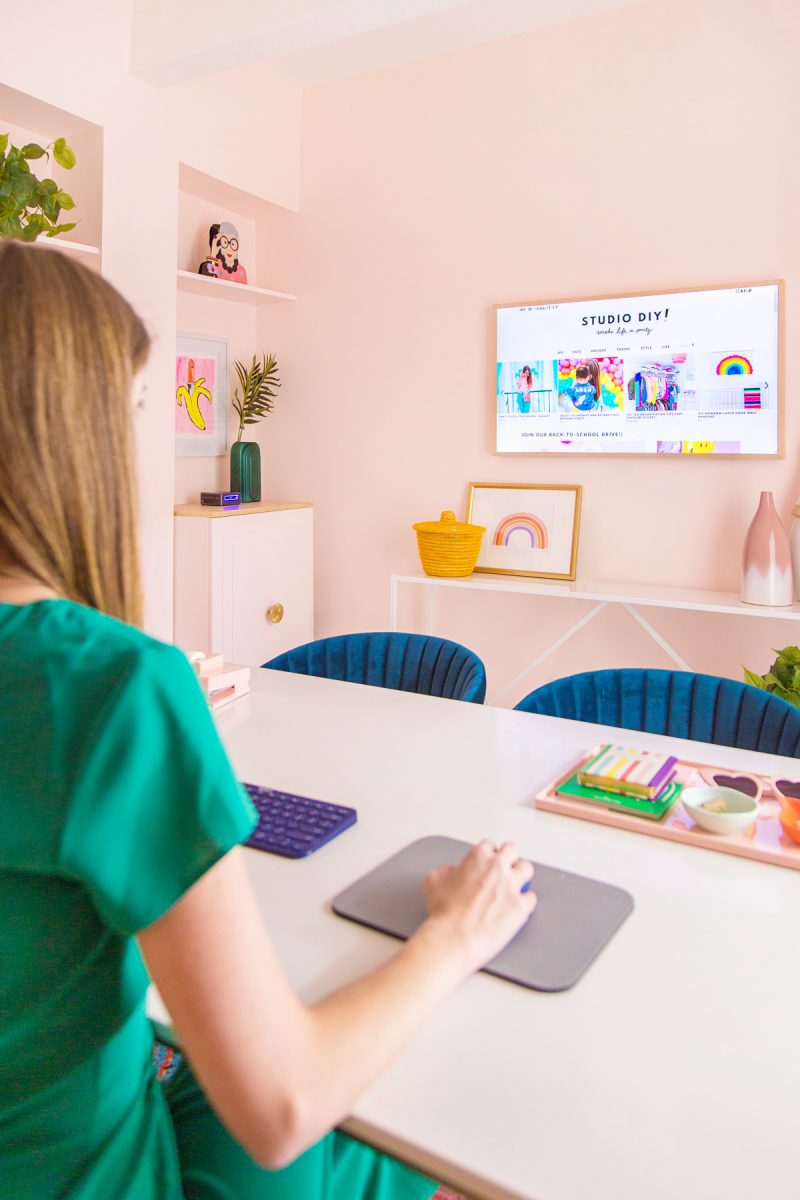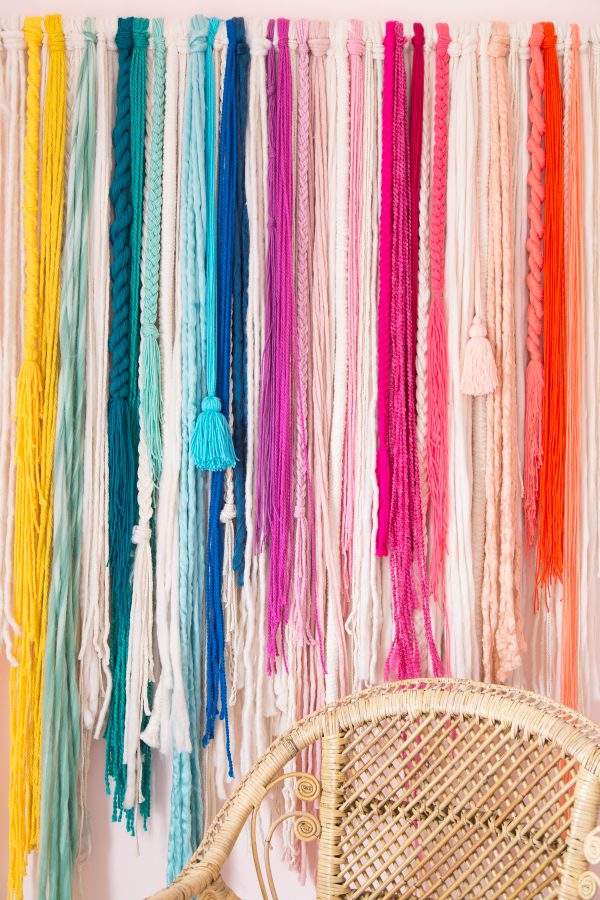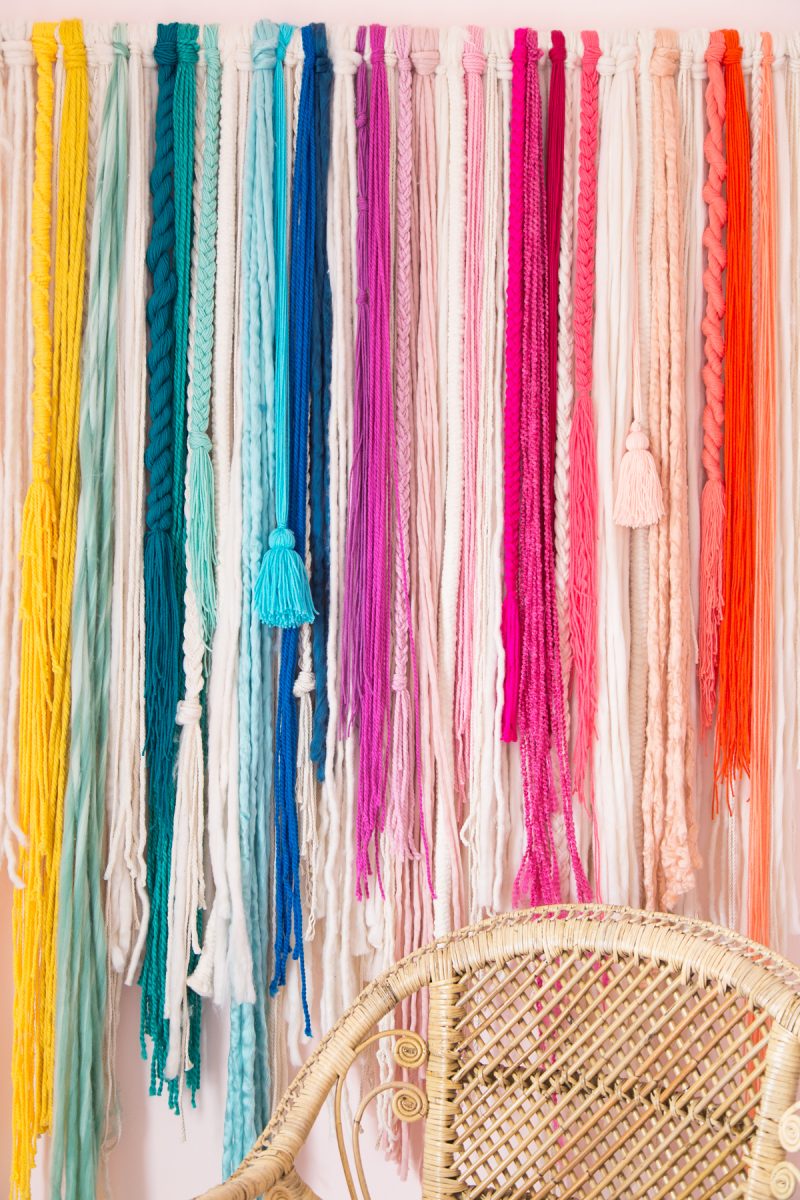 You may remember our inspo post, where I said we were going to do a stripe mural. But once we painted the room pink, we ended up liking the color so much that we didn't want to detract from it! So instead, we made an impactful wall hanging that still hinted at the colorful stripe look we liked, but in a much more contained and complimentary way (and yes, I'll be sharing a tutorial soon)!
I'm also THRILLED with how our custom shelving unit turned out! You may remember our custom closet doors built by our pal Wes…well, he's DONE IT AGAIN! He gave an amazing makeover to these basic cabinets we bought at a big box store.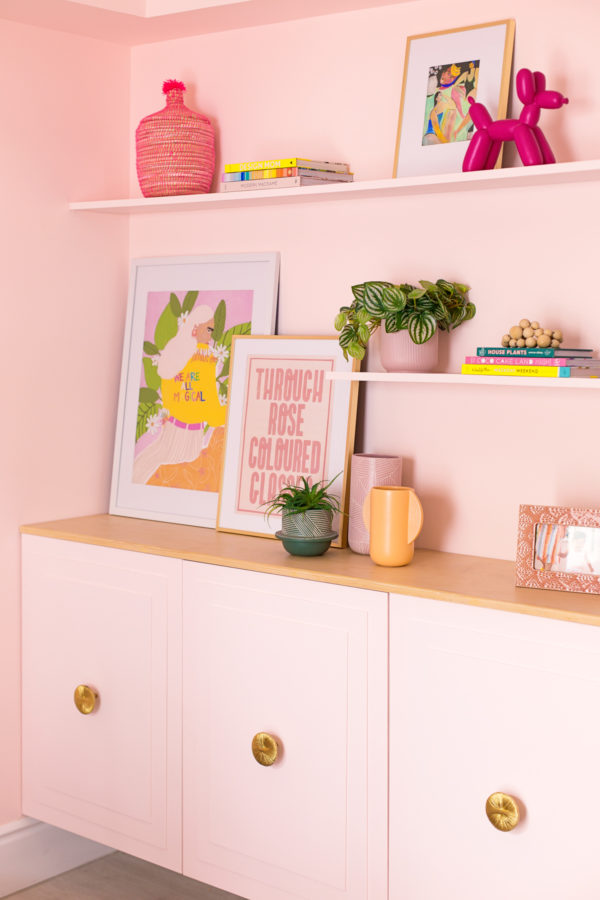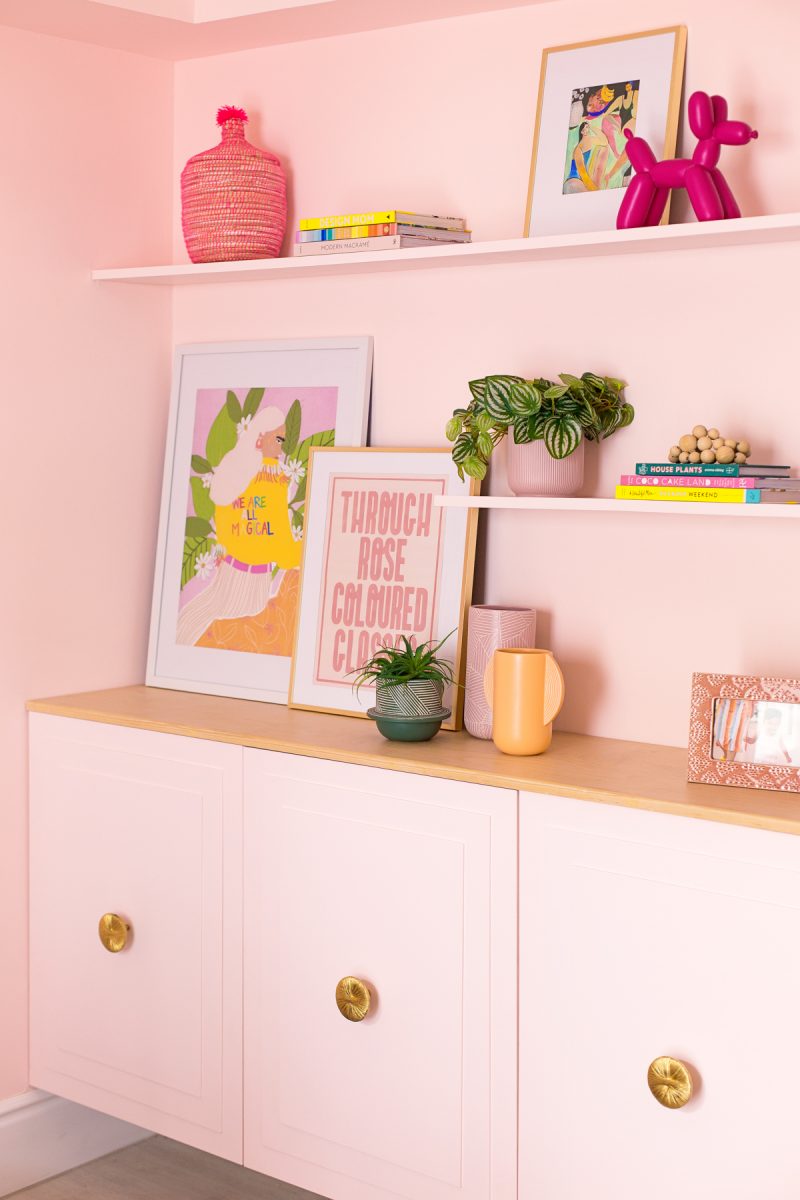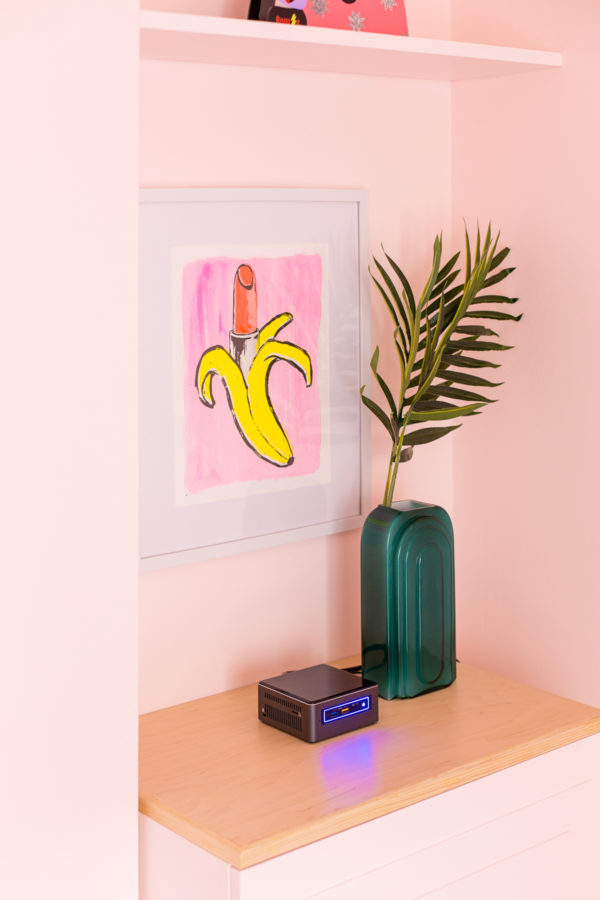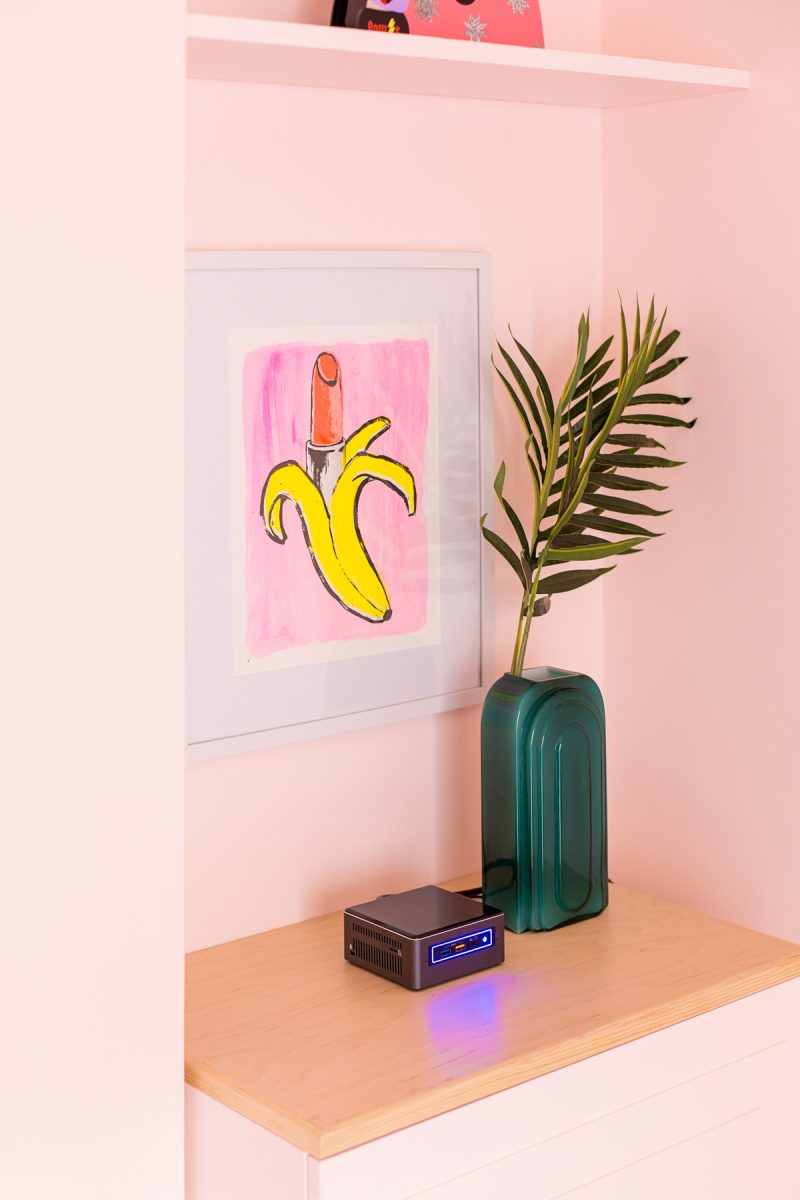 Before this makeover, we were getting really tired of constantly turning/passing around our laptops during meetings so everyone could give their opinions on new decor inspo, product lines, etc…so I made it a requirement to have a large TV screen in my office that we could use as a monitor for everyone to see easily.
Here's how it works: We have the Intel NUC stationed in my office and hooked up to the TV. Everyone loads their presentations, photos, or whatever else needs to be reviewed onto the mini PC ahead of our meeting and then we're able to pull up the content for review quickly and easily during our meeting. I love that the NUC is super compact (it's only about 4″x4″!) so it doesn't take up a ton of space and blends easily into our decor…but still holds everything we need and is as powerful as any regular computer. It's been a game changer for our workflow!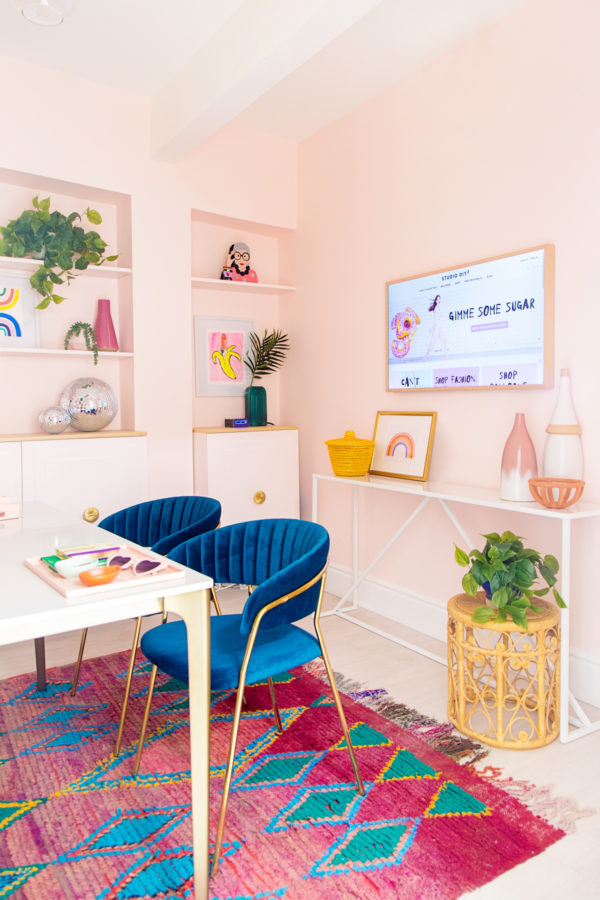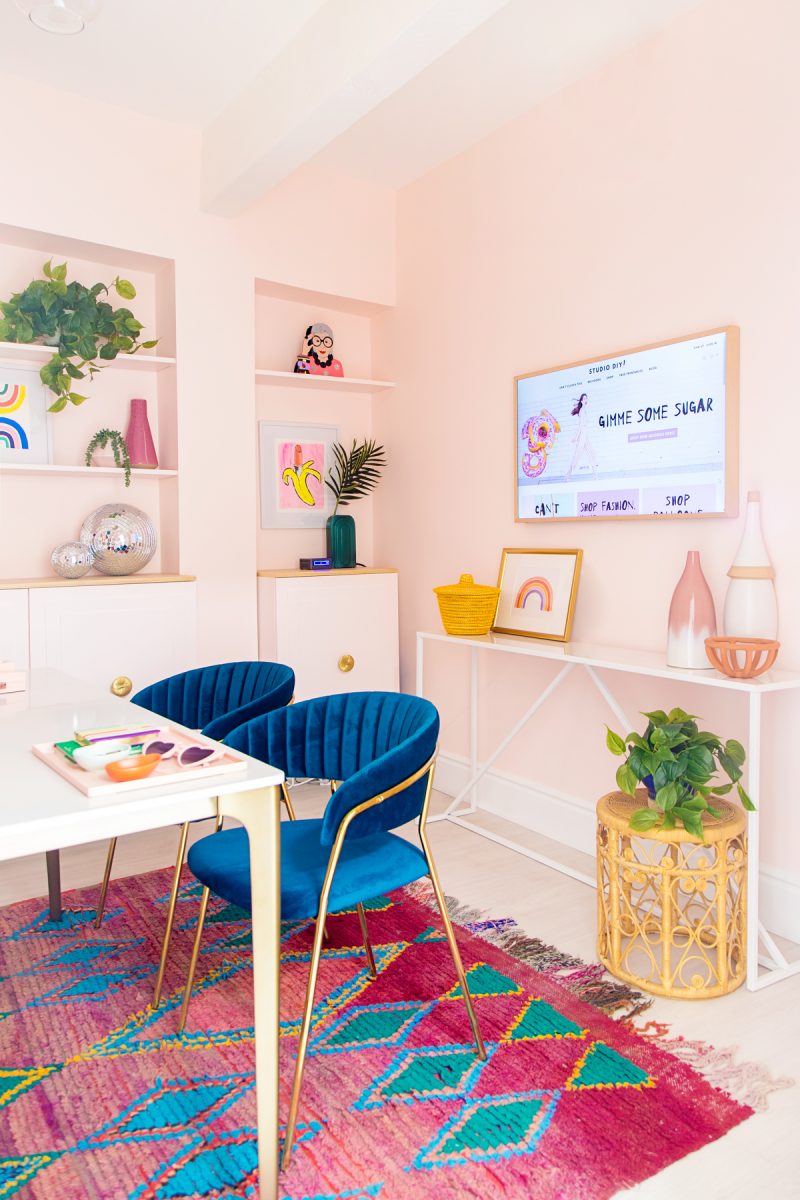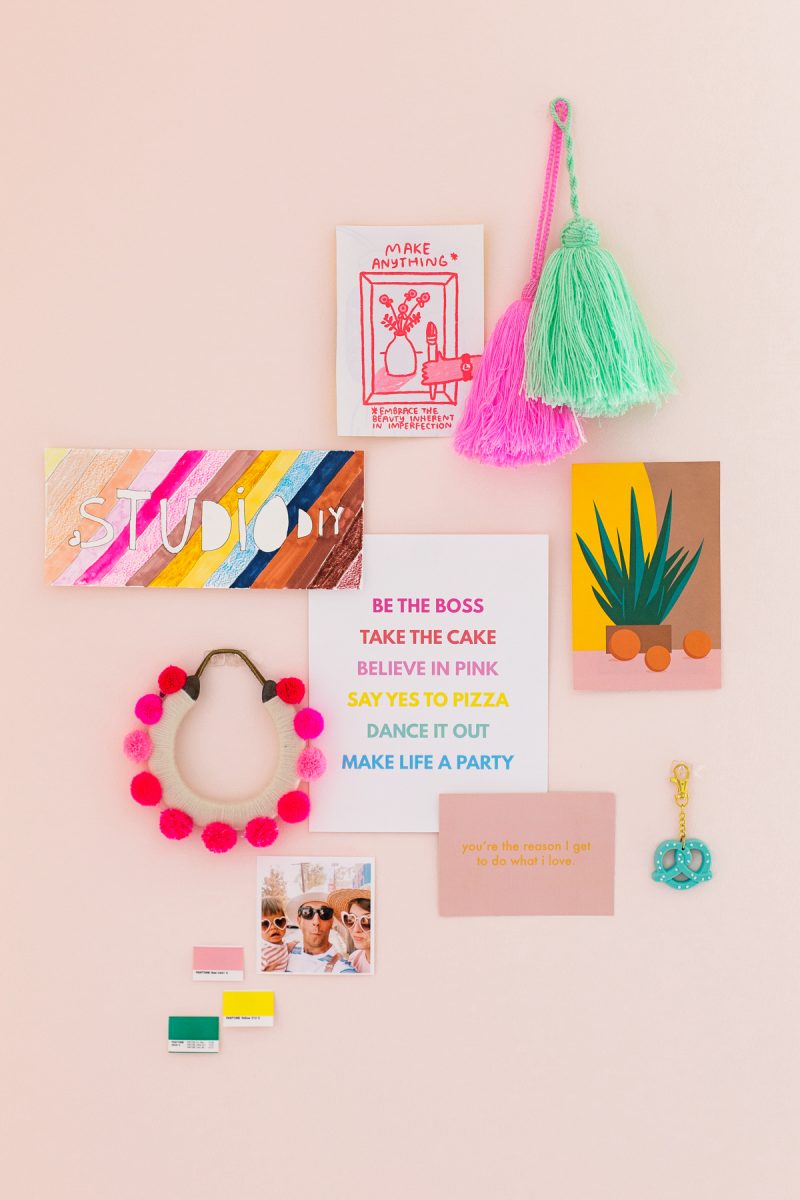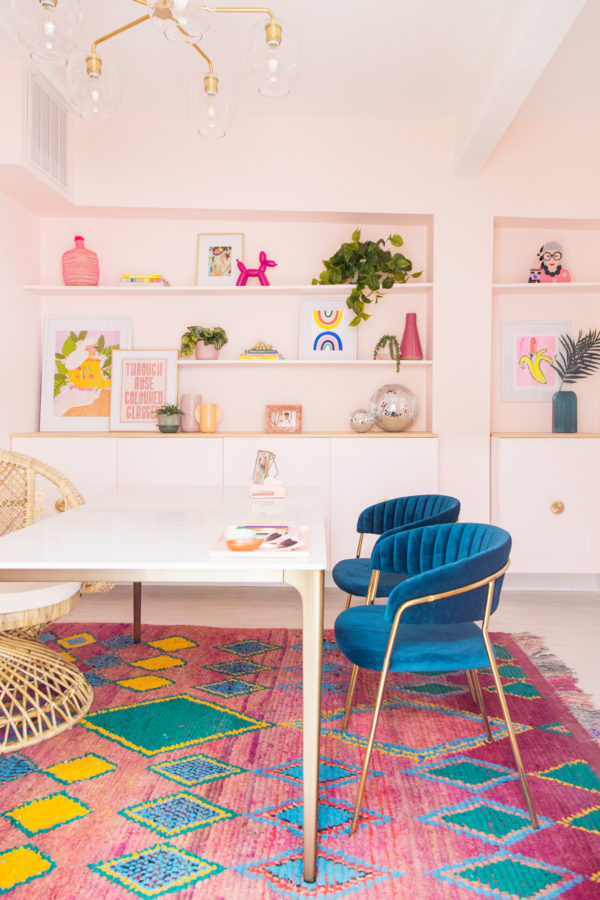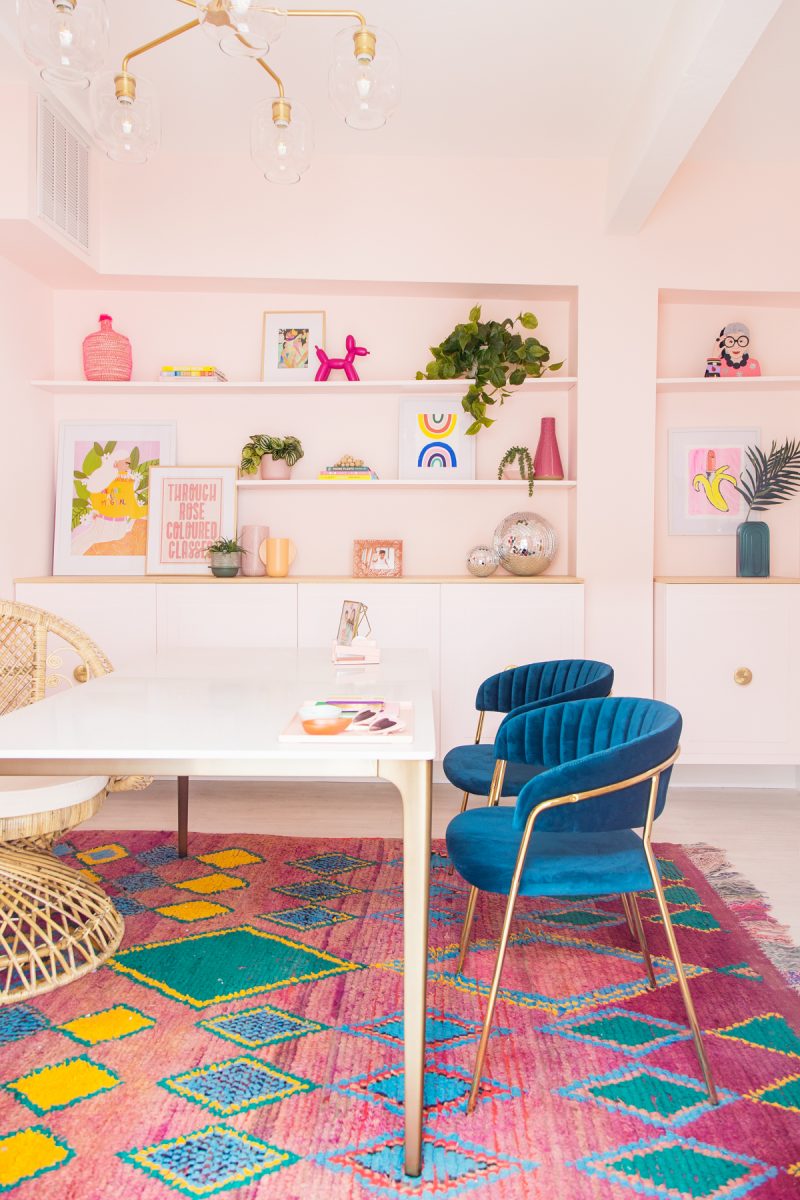 I ended up going with a dining table for my desk because we need a lot of depth to review in-person samples for our products. It's been great! And the globe light officially won the polling battle we had on the inspo post! I loved the pendant, but it felt too heavy in the space. This one is perfect and doesn't detract from all the other pops of color we have going in the room.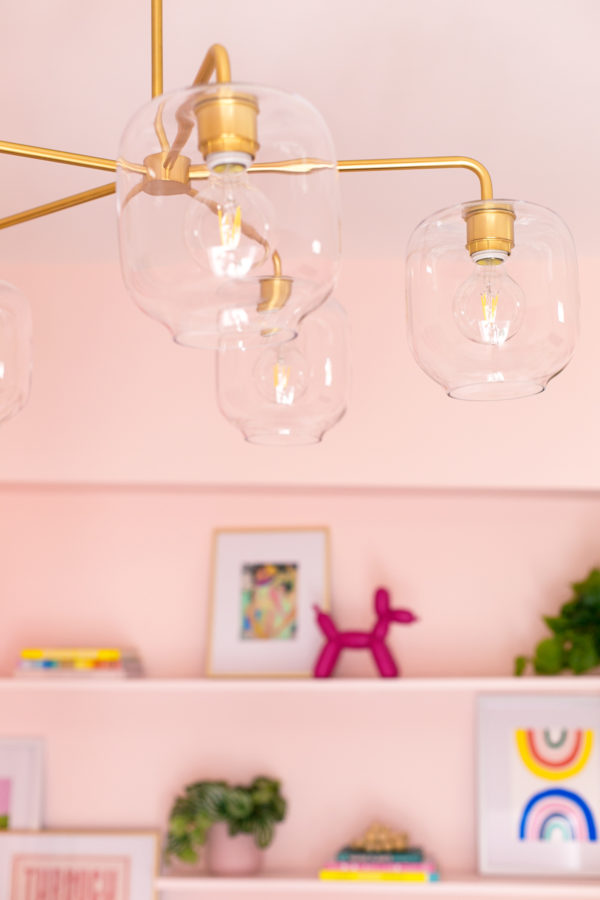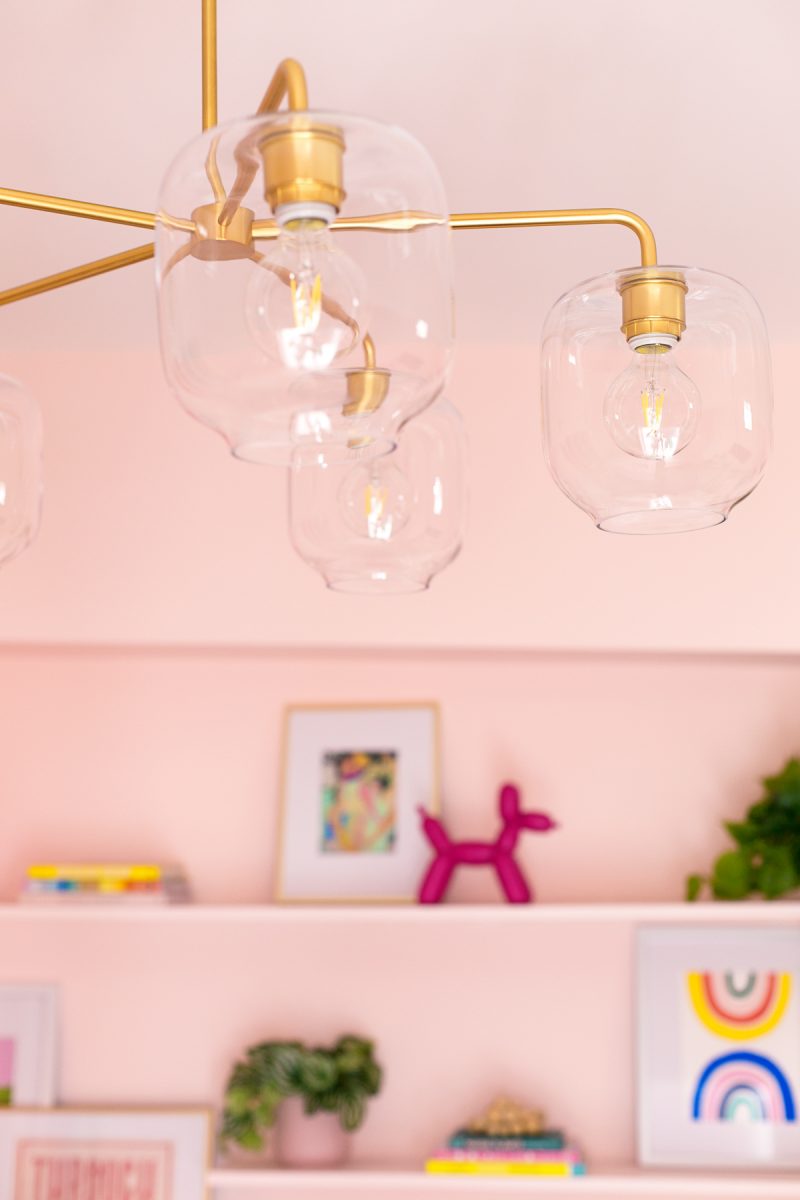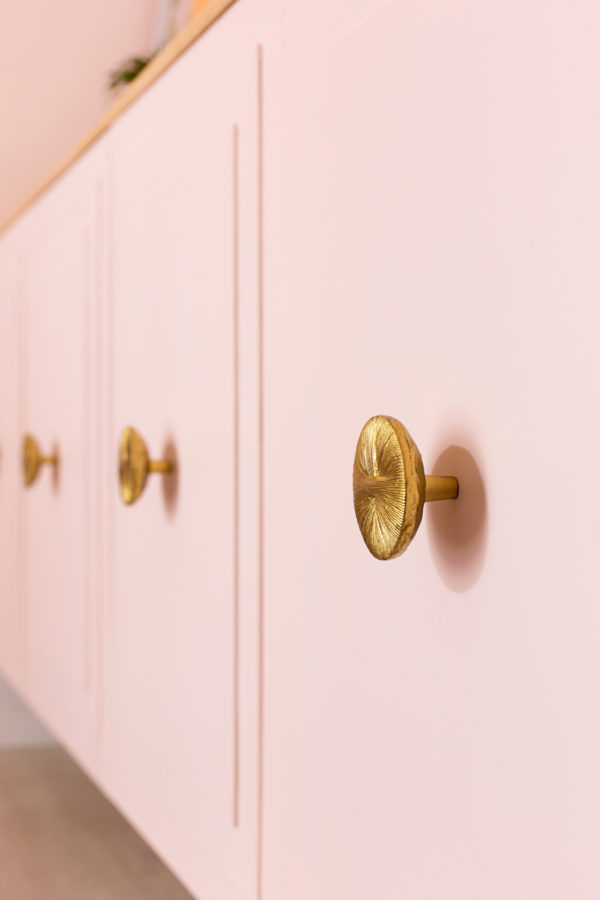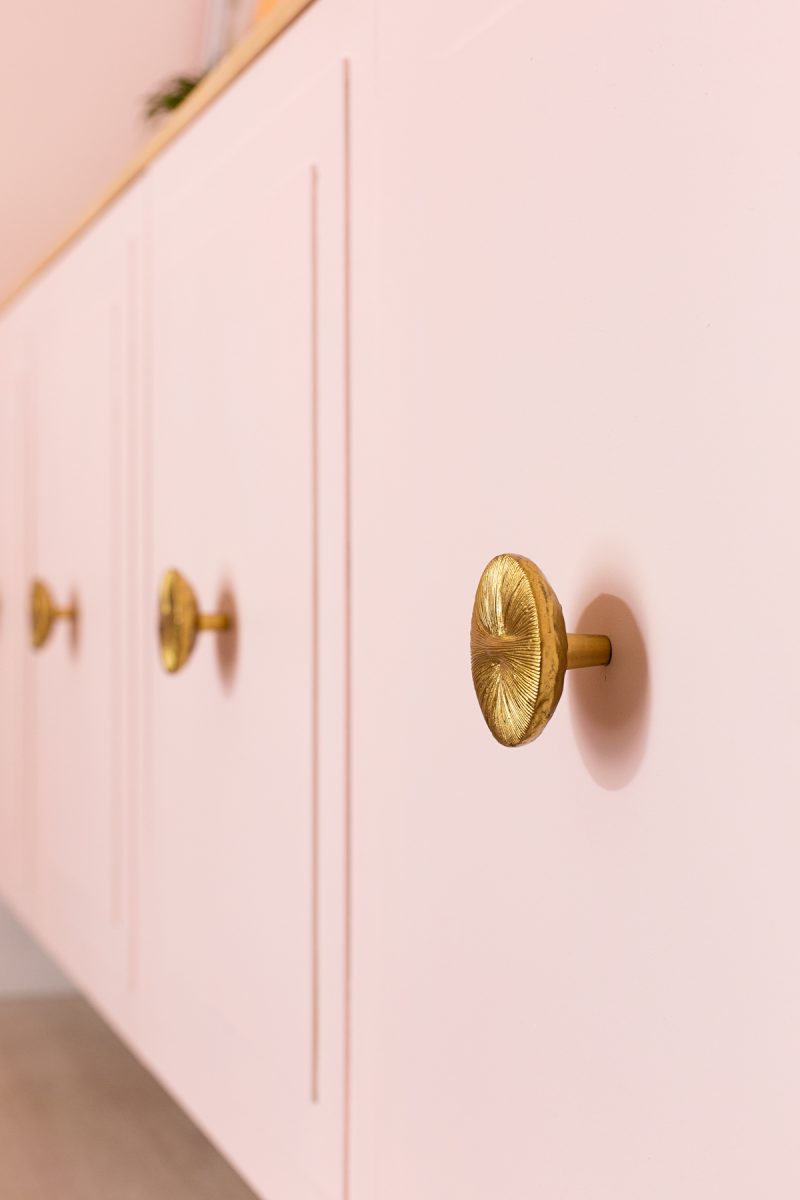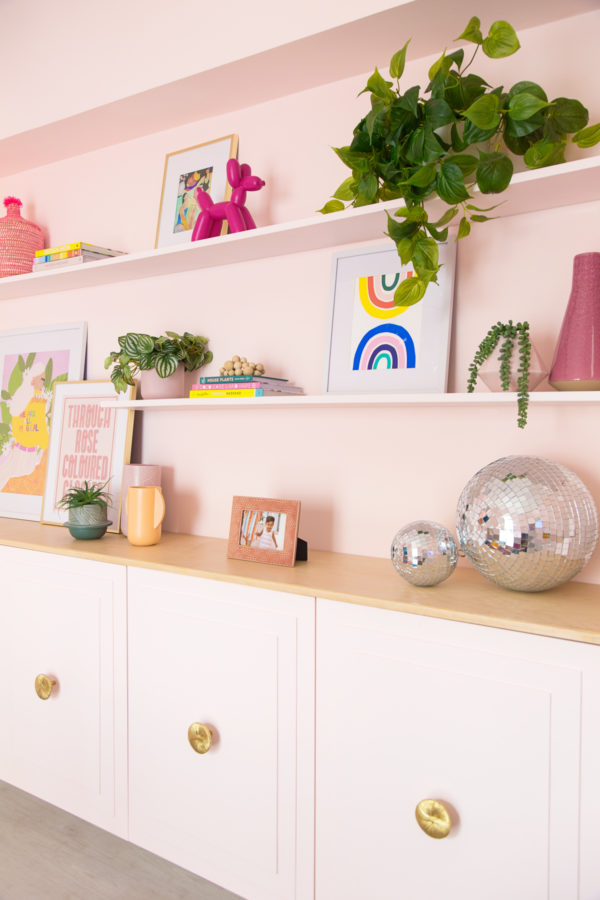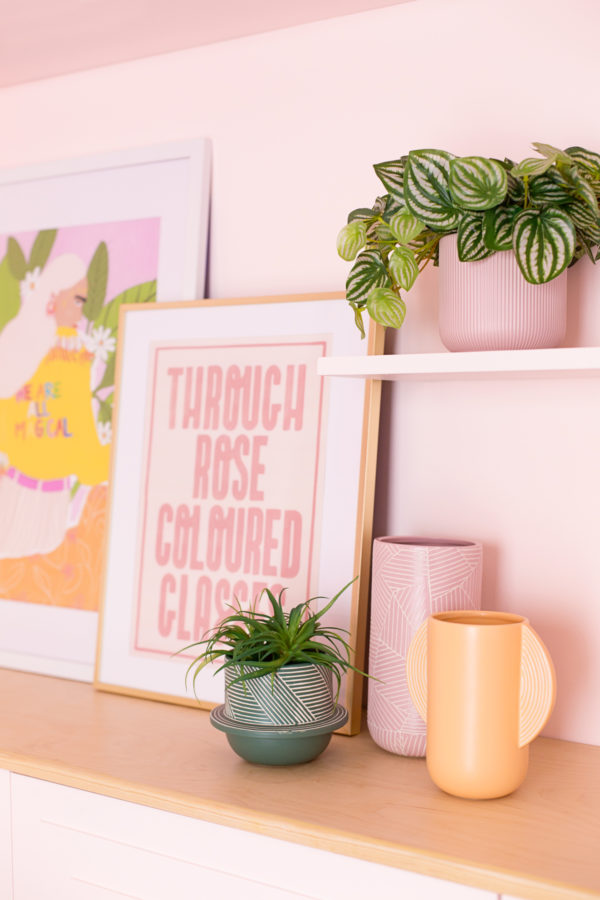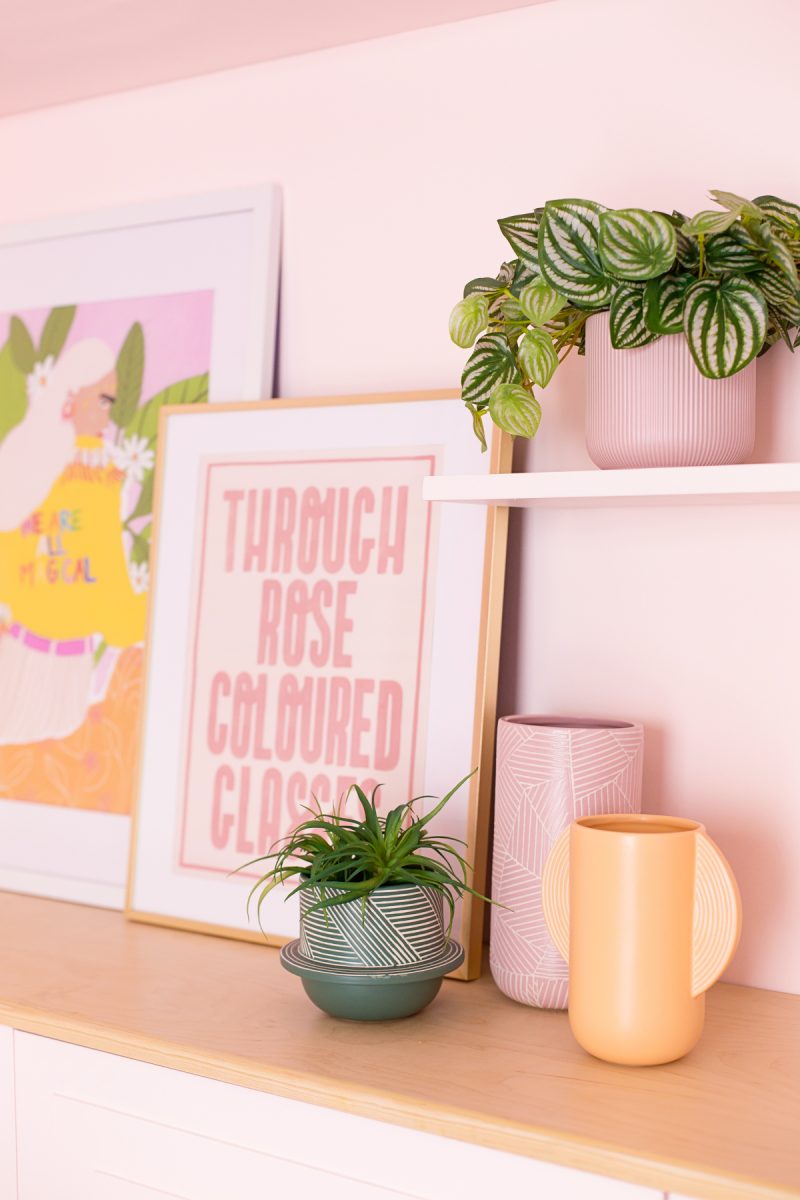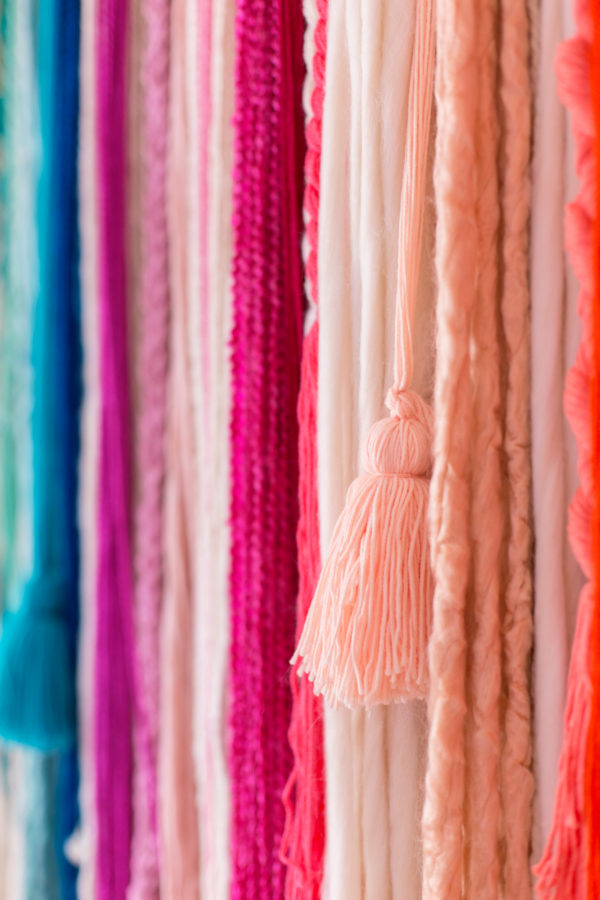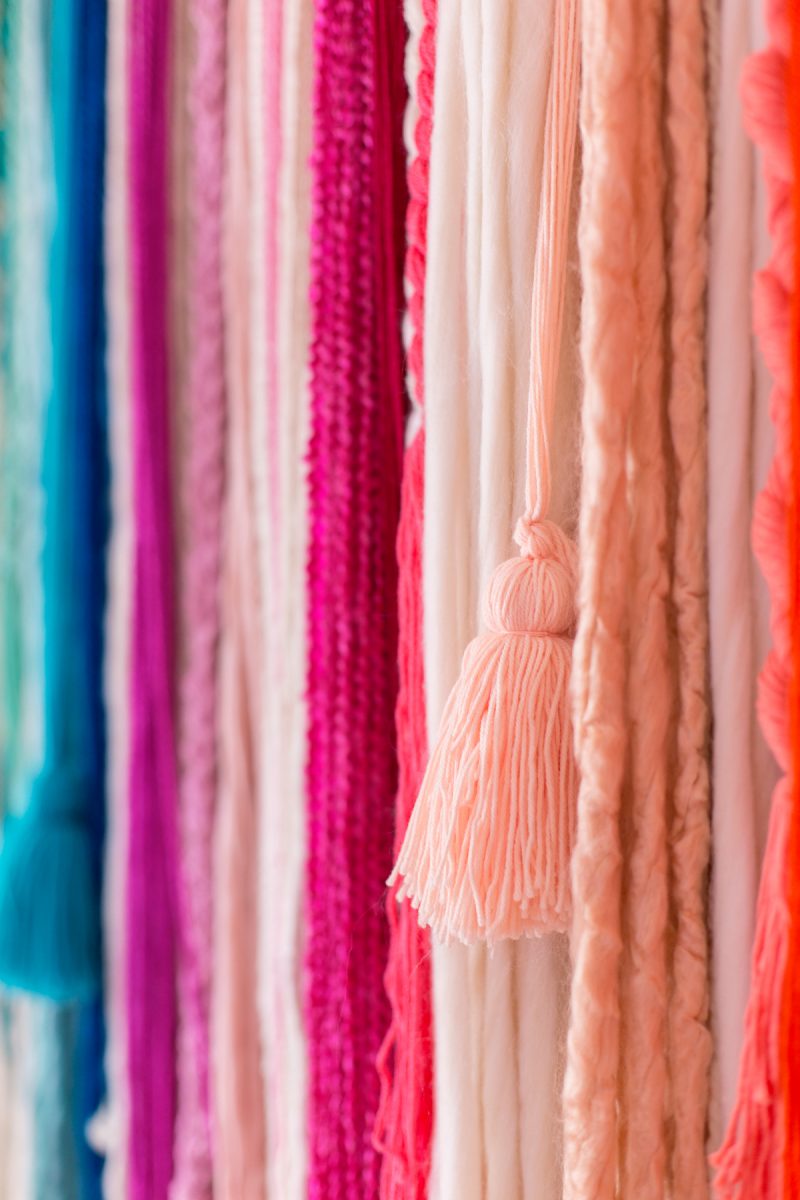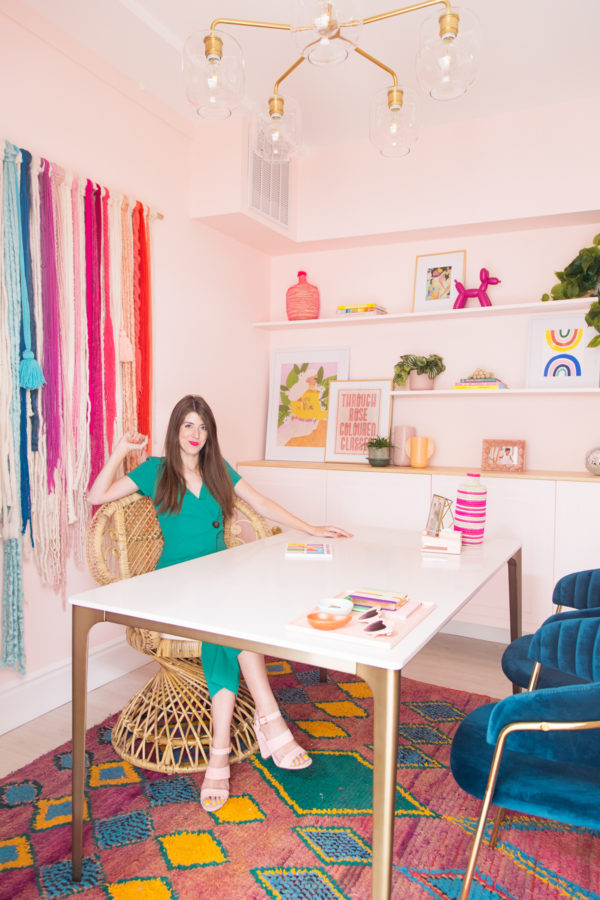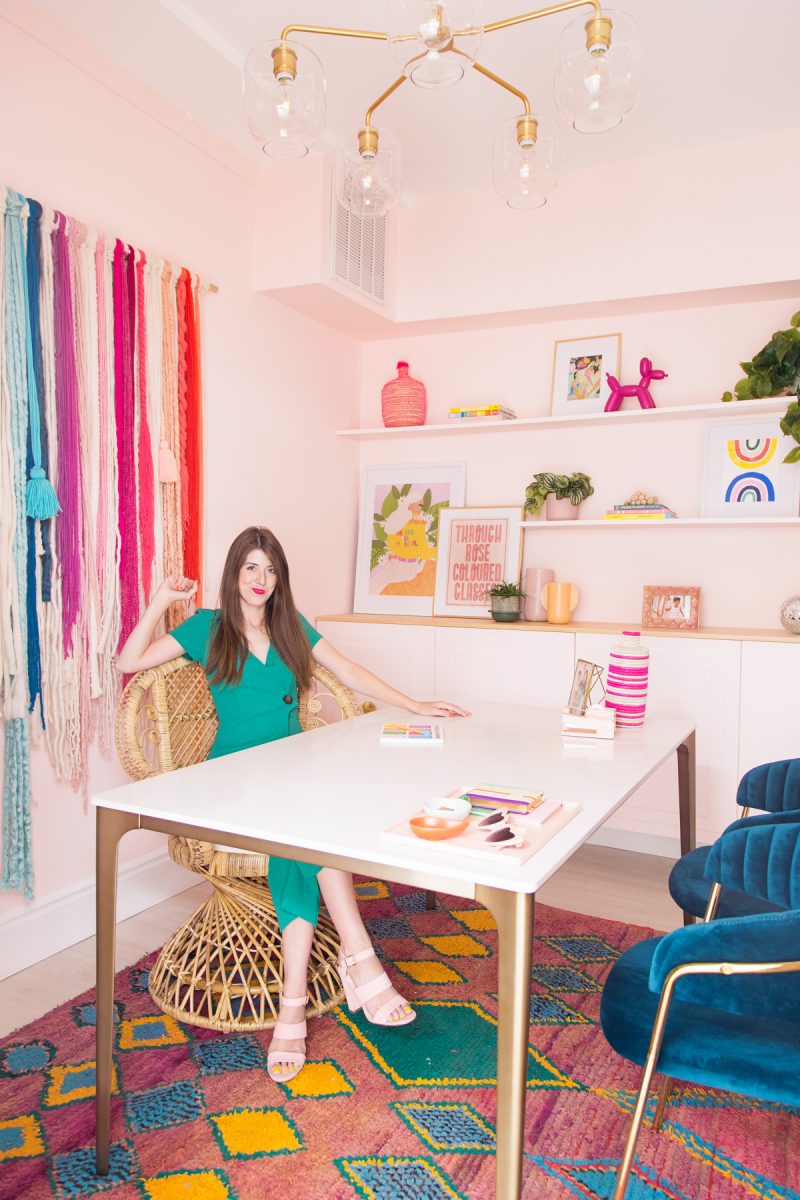 Photos by Jeff Mindell | Styling by Cyn Moreno
There it is!!! Feels good to have the first working space in the office finished and (more importantly!) more functional thanks to Intel's help. Any fave parts?! Mine is (obviously) the rug and the wall hanging! Would love to hear yours below!
Furniture Sources
Quartz Dining Table |Flamingo Rattan Chair |Teal Glam Chairs |Modern Console Table | Plant Stand – vintage, but we found another amazing wicker one here!
Art Sources
We Are All Magical by Alja Horvat
Rose Coloured Glasses by Jasmine Dowling
Double Rainbow by Ampersand Design Studio
Banana Lipstick by Yellow Owl Workshop
Rainbow by Idlewild Co.
Decor Sources
Moroccan Rug |Globe Chandelier | Pink Lidded Basket | Balloon Dog | Stoneware Vases | Disco Balls from Moskatels | Faceted Pink Vase | Iris Apfel Vase | Retro Green Glass Vase | Moroccan Lidded Basket | Bright Bazaar Brushstroke Vase | Francoise Vase | Pronged Bowl
This post was created in partnership with Intel. All content and opinions are that of my own! Thank you for supporting the sponsors that keep the Studio DIY party going! Read more about my editorial policies here.