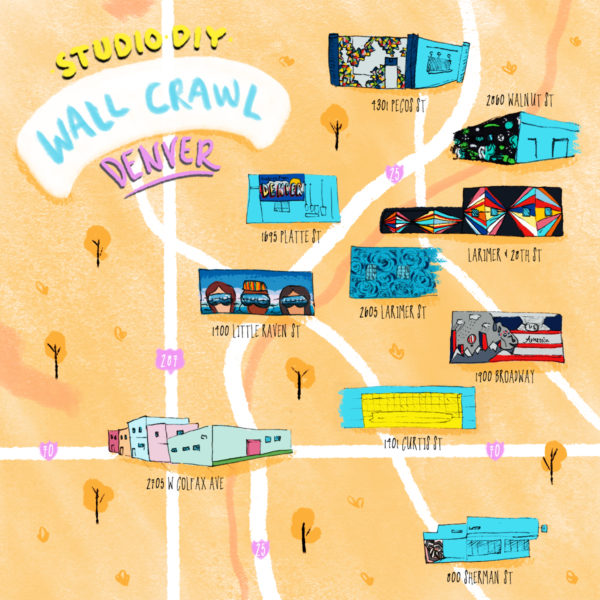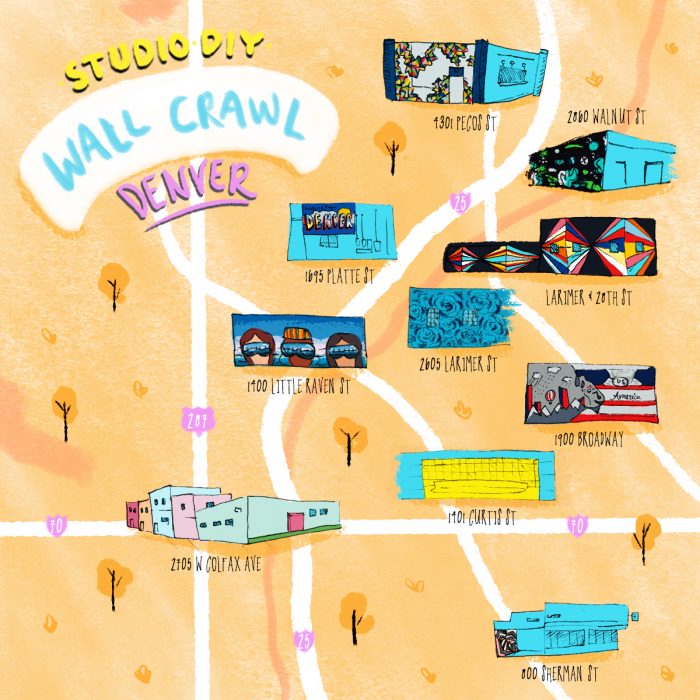 Jeff and I have visited Denver twice now and we LOVED it. And that was before we knew about all the amazing walls and murals they had!! Excited to have Wall Crawl Correspondent Amanda from All Things Pretty Creative here today sharing the best walls in Denver!! I am SO into that pastel row of amazingness AND that yellow wall!!! OMG! Take a peek through the slideshow for all the addresses and be sure to hit them up if you're in (or traveling to) Denver!
Big thank you to Amanda for wall crawling Denver today!! You can find more from Amanda's company, All Things Pretty, here where she specializes in photo styling, content creation, social media management and, well, all things pretty. 😉 And you can follow along on her colorful instagram adventures here too!
Have you taken photos of awesome walls + murals in your city and want to be a part of the #StudioDIYWallCrawl series? We're looking for awesome people around the US, and around the world, to help us out! Fill out THIS FORM with your information and we'll be in touch if we want to Wall Crawl in your city!