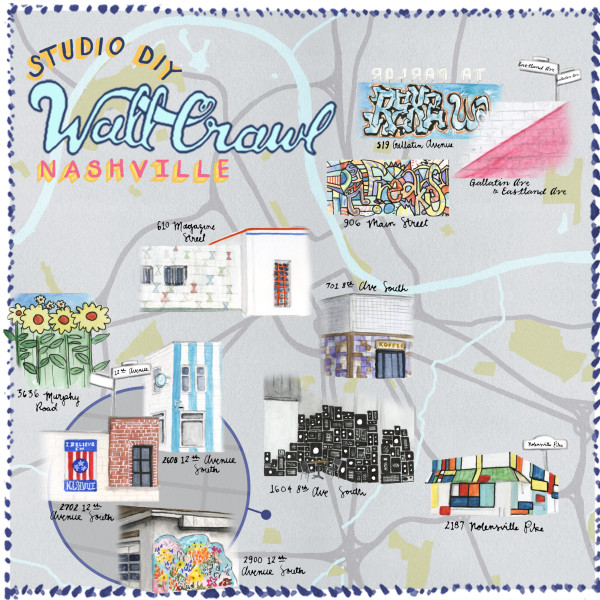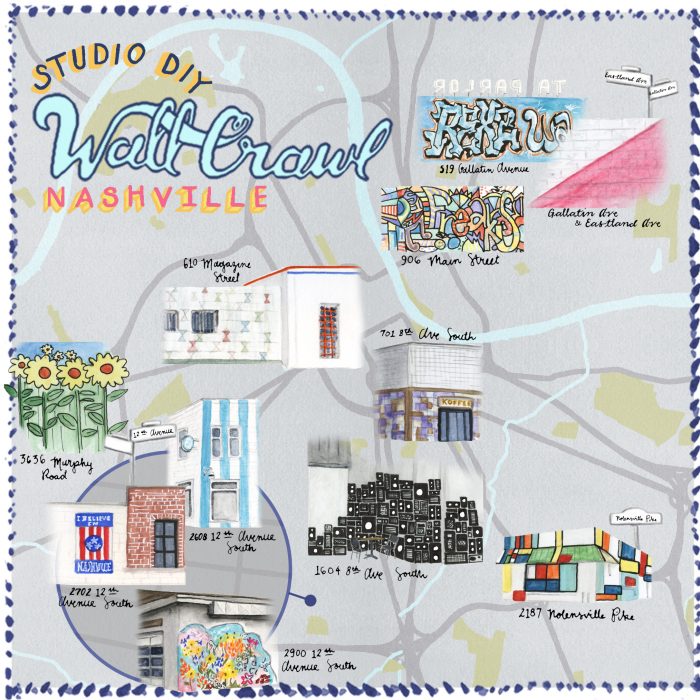 We're Wall Crawl-ing Nashville today!! I recently got to visit Nashville and it was SUCH a cool city, but today we have Chelsea of Fenway Journal as our Nashville Wall Crawl Correspondent and she's making me want to RUN back there to see all the amazing walls we missed!
We also have a new Wall Crawl feature that I wanted to introduce you to… galleries! This allows us to clearly label where each wall is and it will allow us to ADD walls to every wall crawl as new ones pop up around the city! There's always new walls popping up so I am SUPER excited about this feature. HOORAY!!!! To get started, click on any of the photos below and you can scroll through 'em all.
For a Google Map of the walls pictured below, click here.
Photos by Chelsea Jenney O'Leary | Illustrated Map by Striped Cat Studio
A big BIG thank you to Chelsea for wall crawling Nashville for us! Be sure to follow along with her adventures right here!
Have you taken photos of awesome walls + murals in your city and want to be a part of the #StudioDIYWallCrawl series? We're looking for awesome people around the US, and around the world, to help us out! Fill out THIS FORM with your information and we'll be in touch if we want to Wall Crawl in your city!