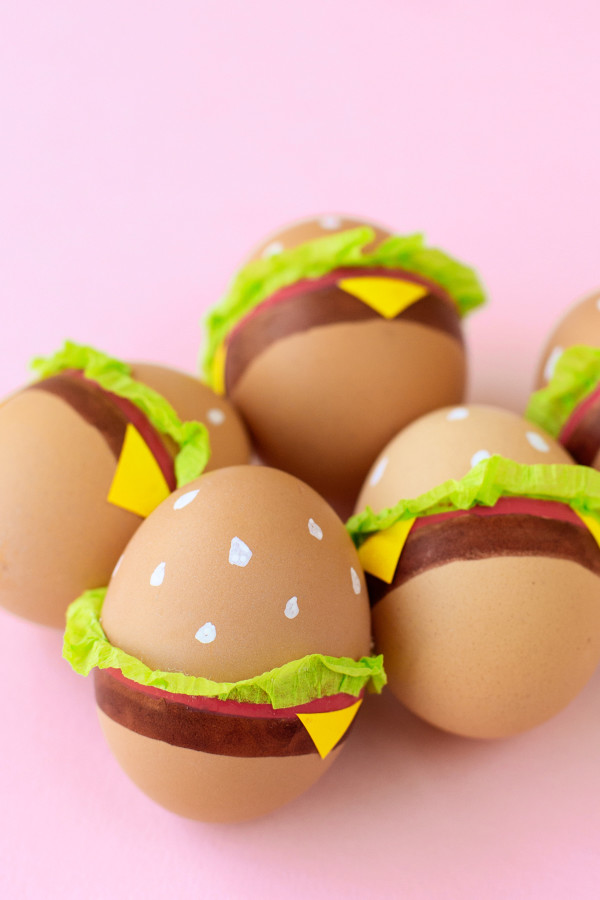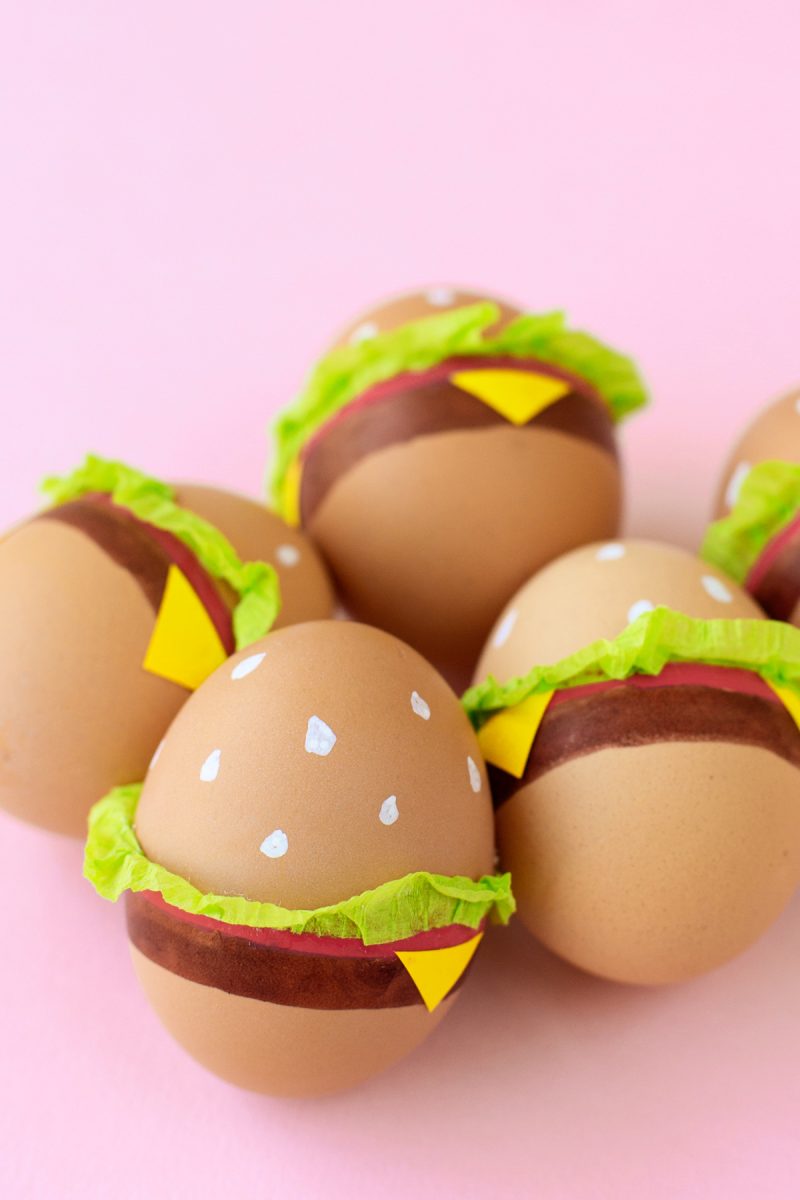 In true Studio DIY fashion, it was time to turn Easter eggs into food again. We've done pineapples, ice cream cones and now we're serving up some burger Easter eggs! You don't even have to dye eggs for this one… you can just use brown ones! WOOOO!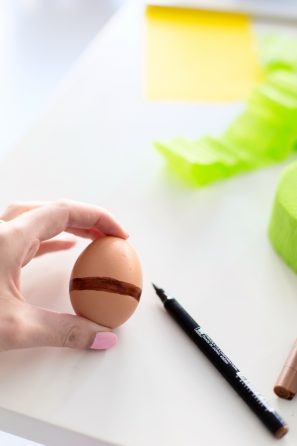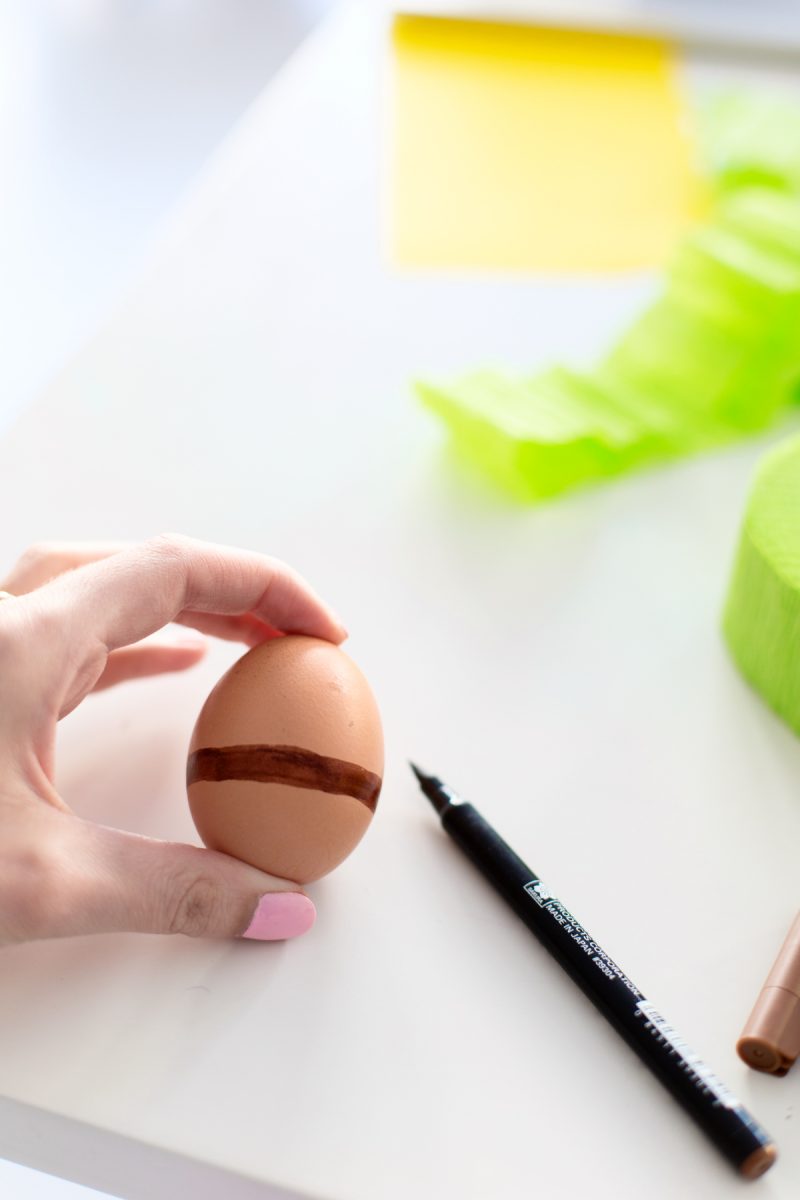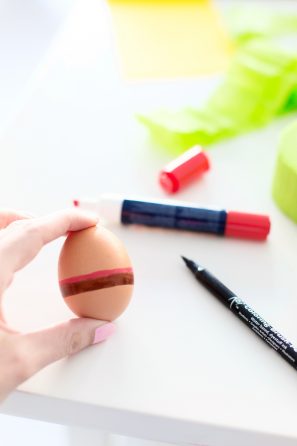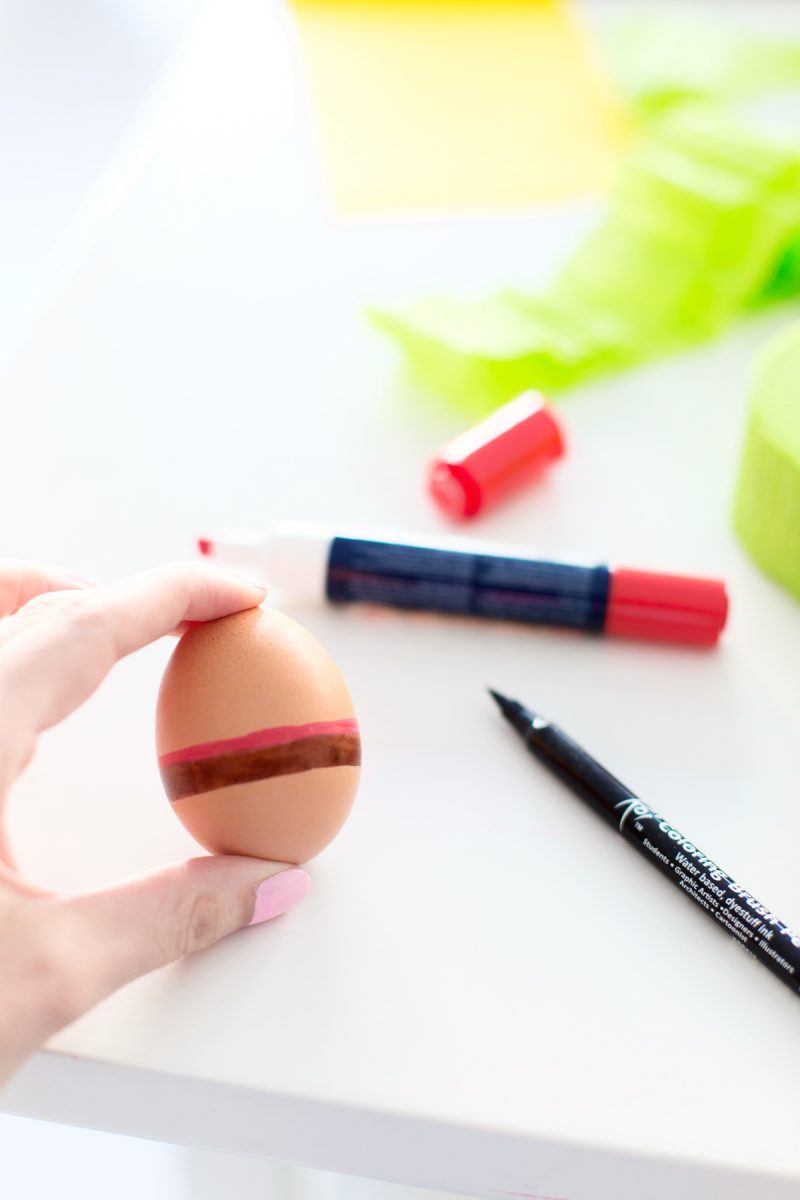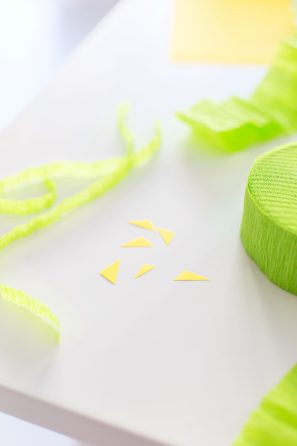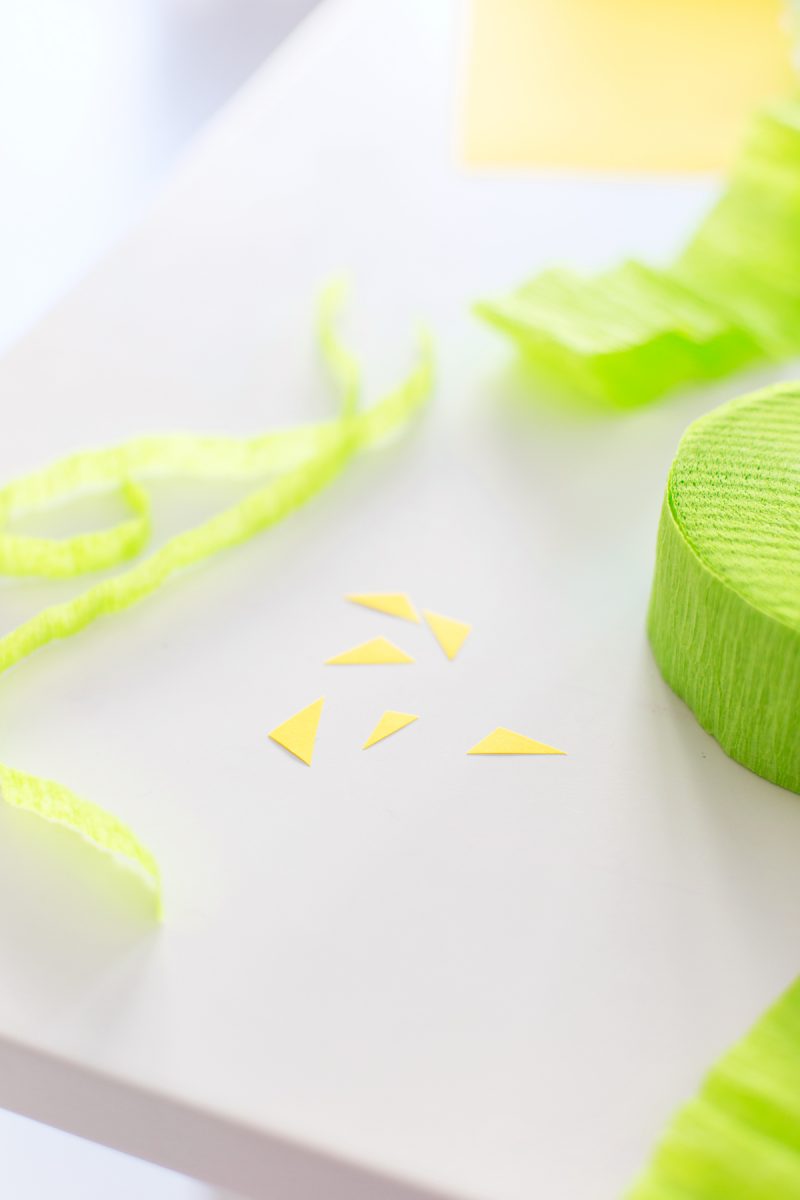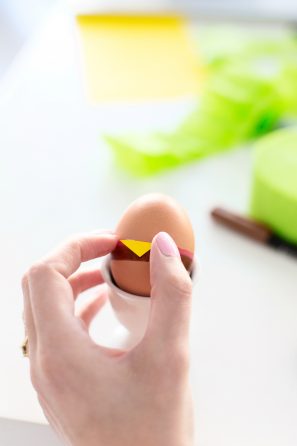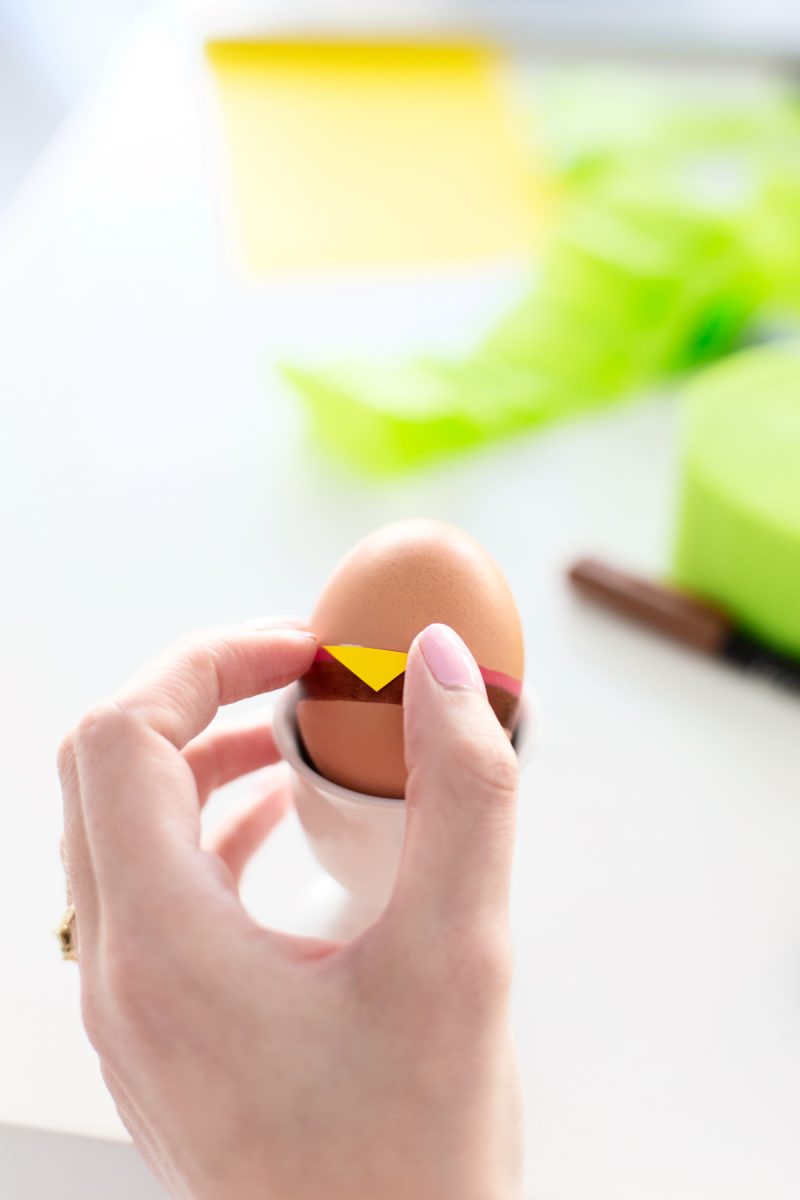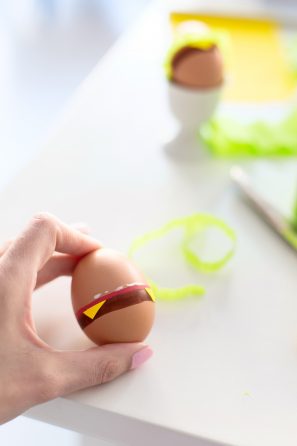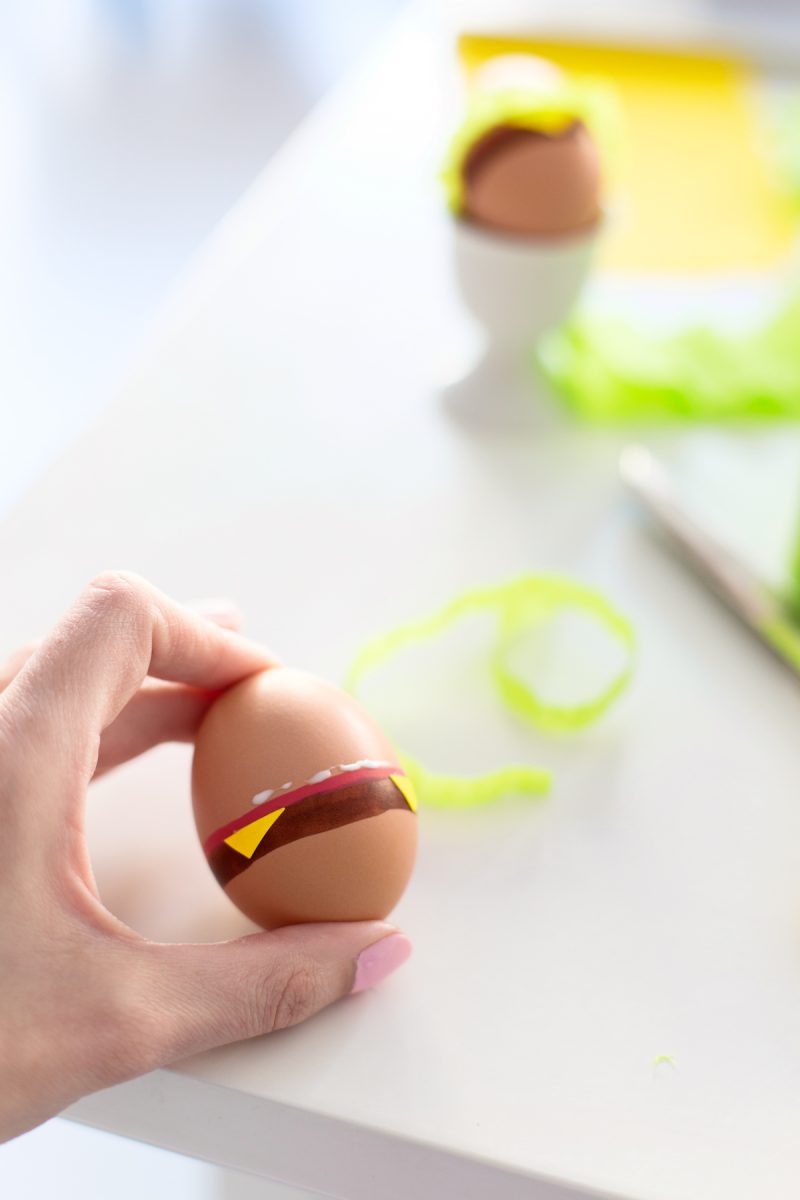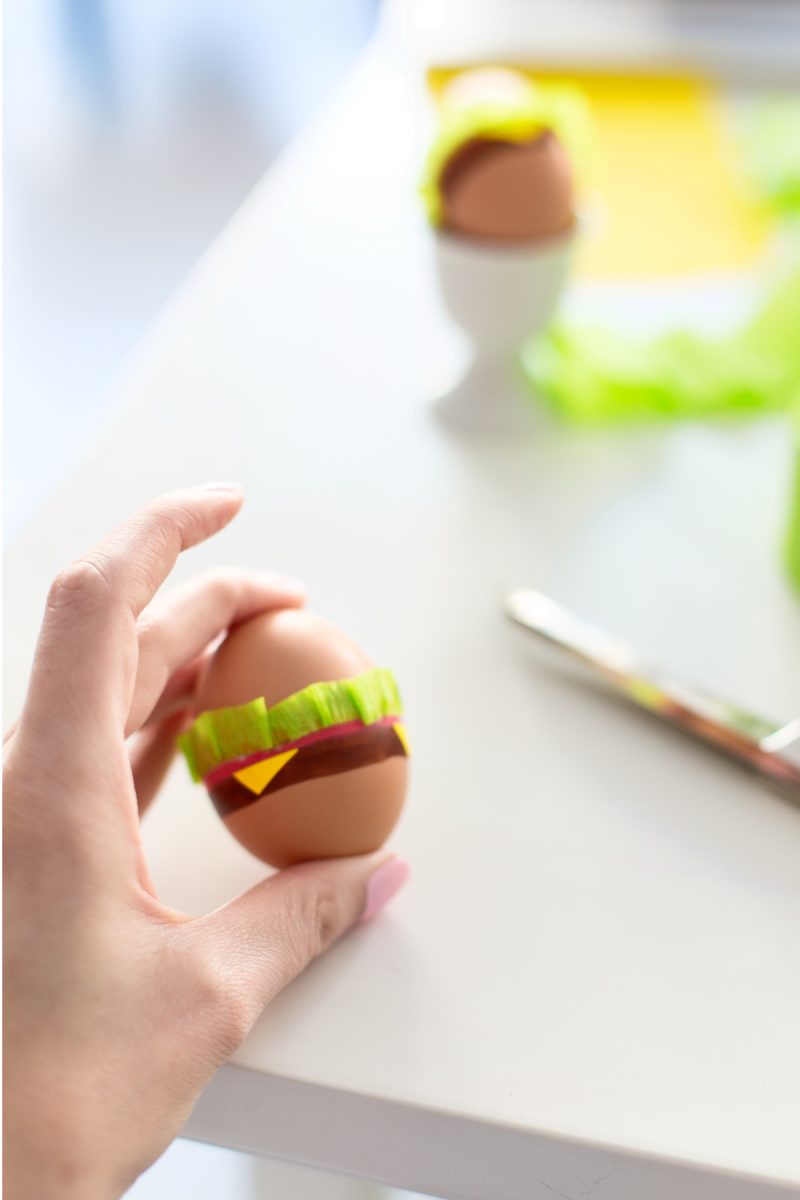 DIY Burger Easter Eggs
Total Time: 30 Mins
Supplies
Hardboiled Brown Eggs
Non-Toxic Red and Brown Markers
White Non-Toxic Paint Marker
Yellow Paper
Green Streamers or Tissue Paper
White School Glue
Scissors
Directions
1. Draw a brown stripe around the lower third of the egg. Let dry for about one minute.
2. Draw a red stripe just above the brown one and let dry again.
3. While drying, cut three tiny triangles (per egg) out of yellow paper.
4. Glue the triangles onto the egg, spacing them evenly apart around it.
5. Cut a skinny strip of your green streamers, long enough to fit around the egg plus some. Run a line of glue around the egg and then glue the strip to the egg, "ruffling" it as you go by folding over and gathering the streamers in some places as you adhere it. Let dry.
6. Draw white "seeds" on the top half of the egg and let dry.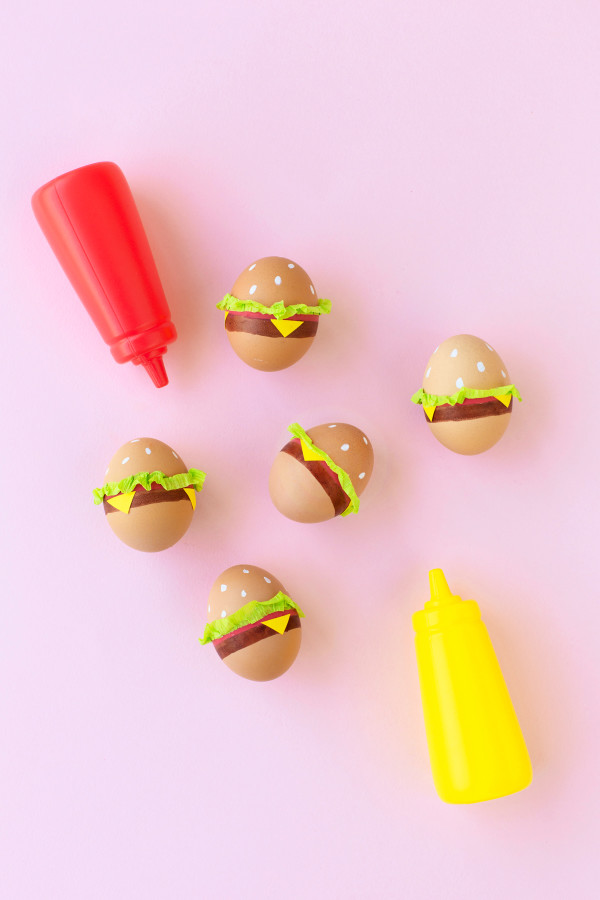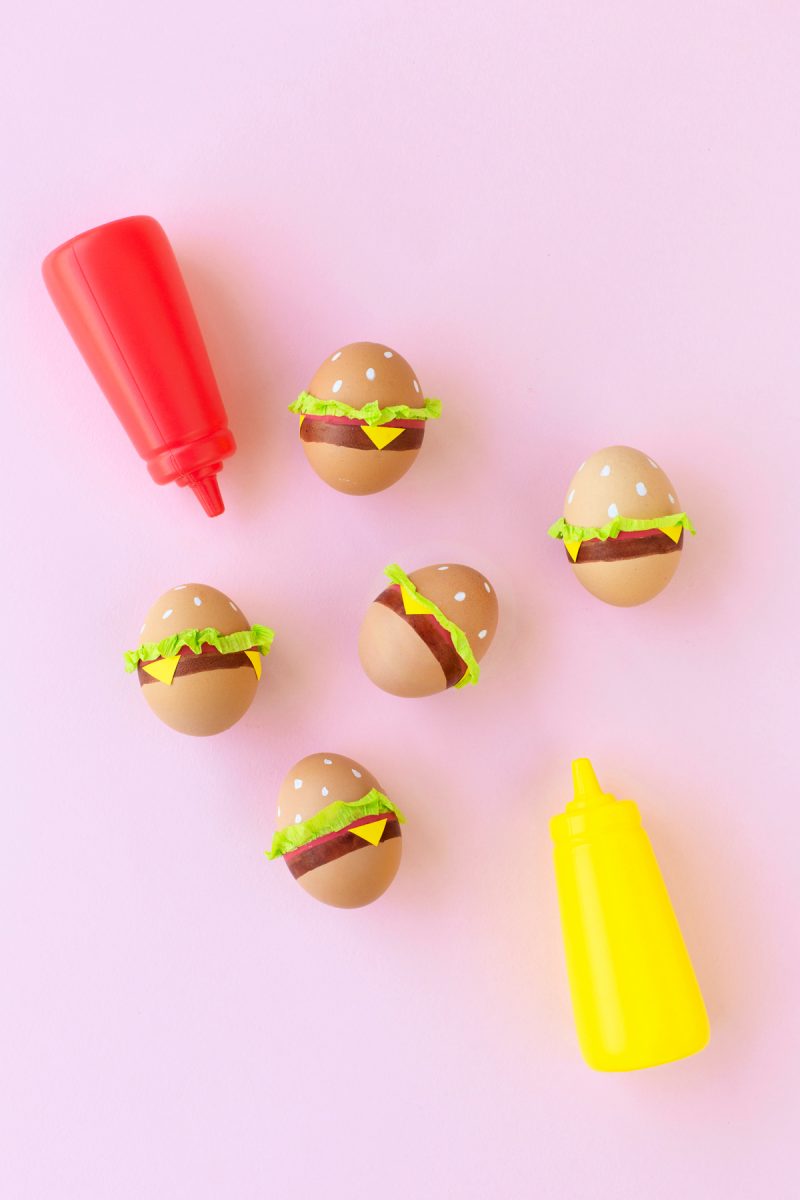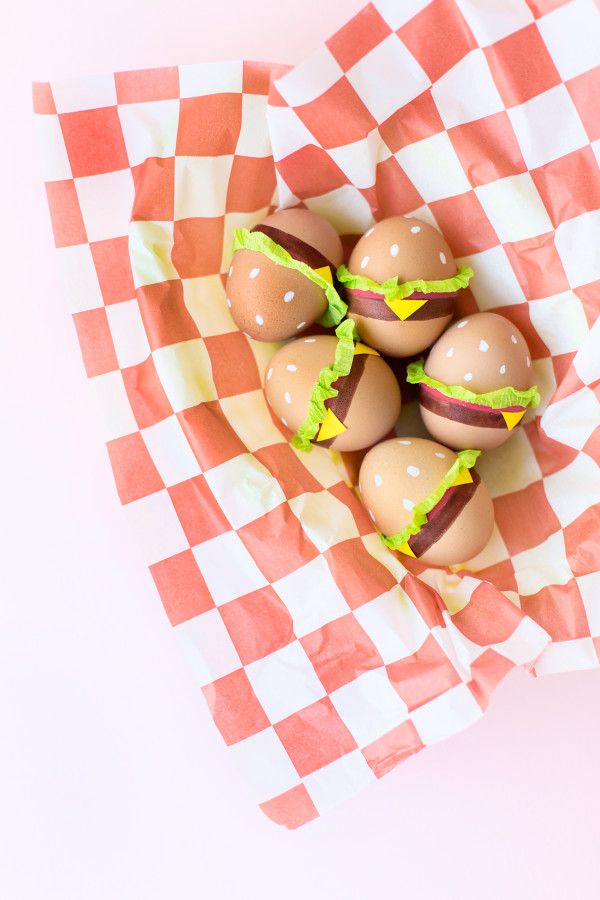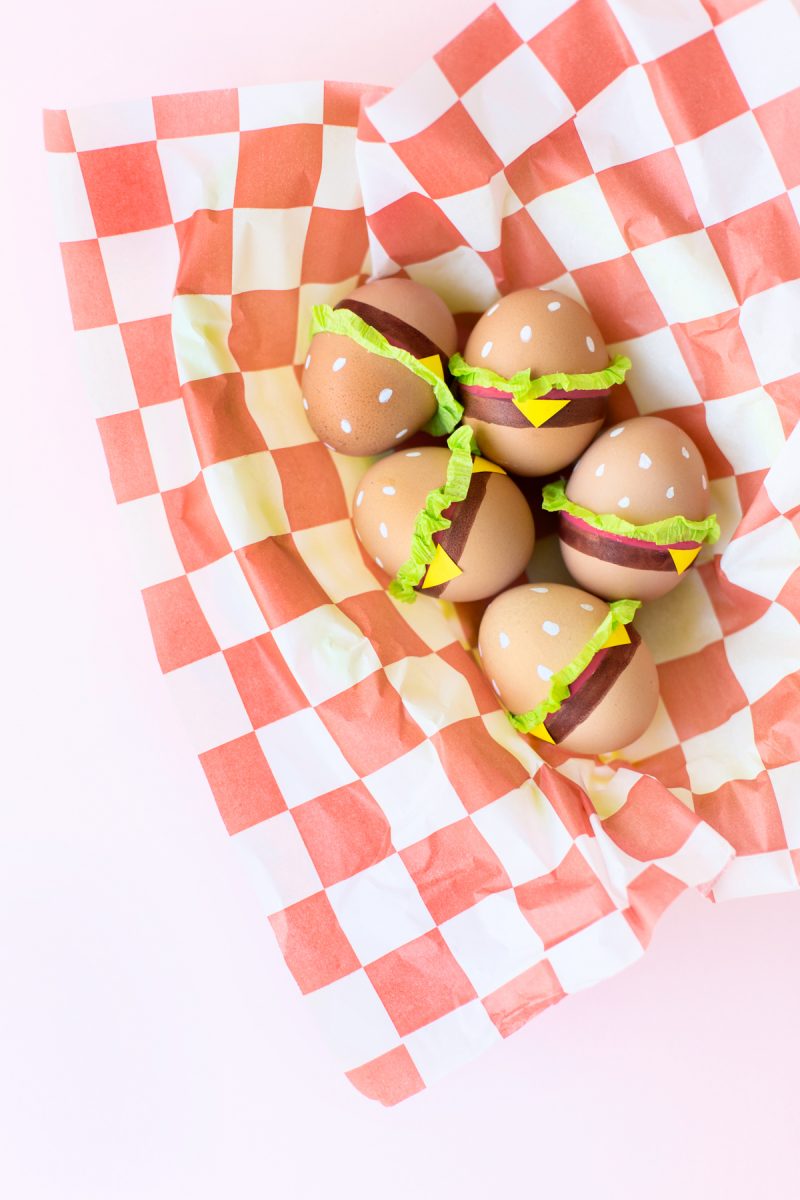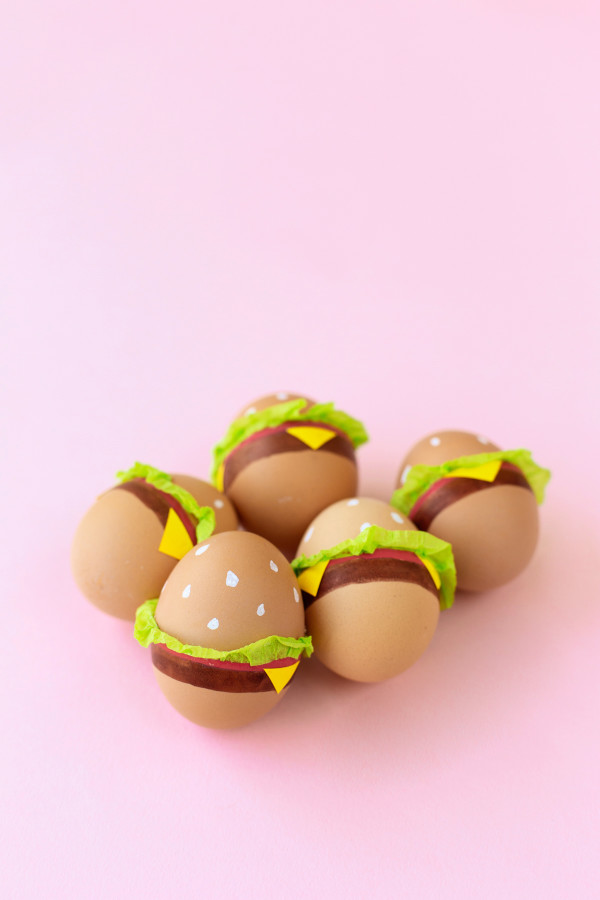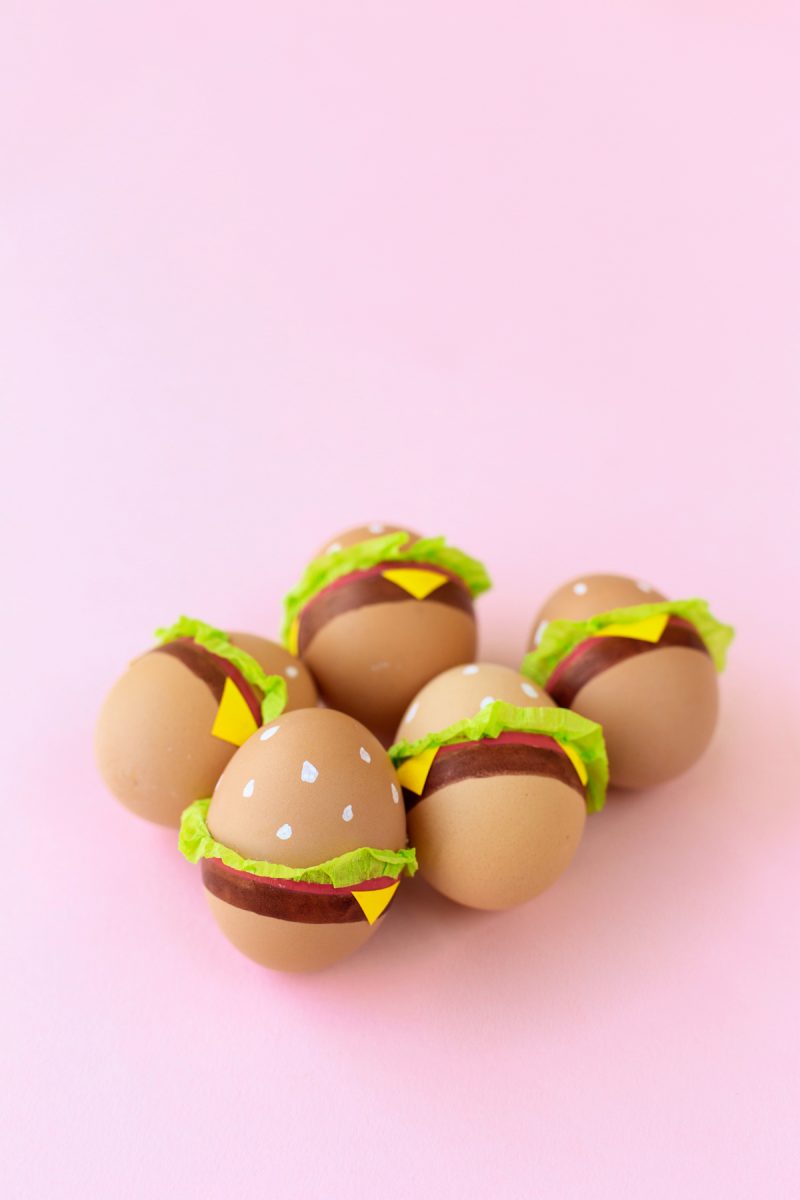 Photos by Jeff Mindell
Kinda hope you'll serve yours up in a burger basket too with some faux fries on the side. Haha!
p.s. Burger balloons!