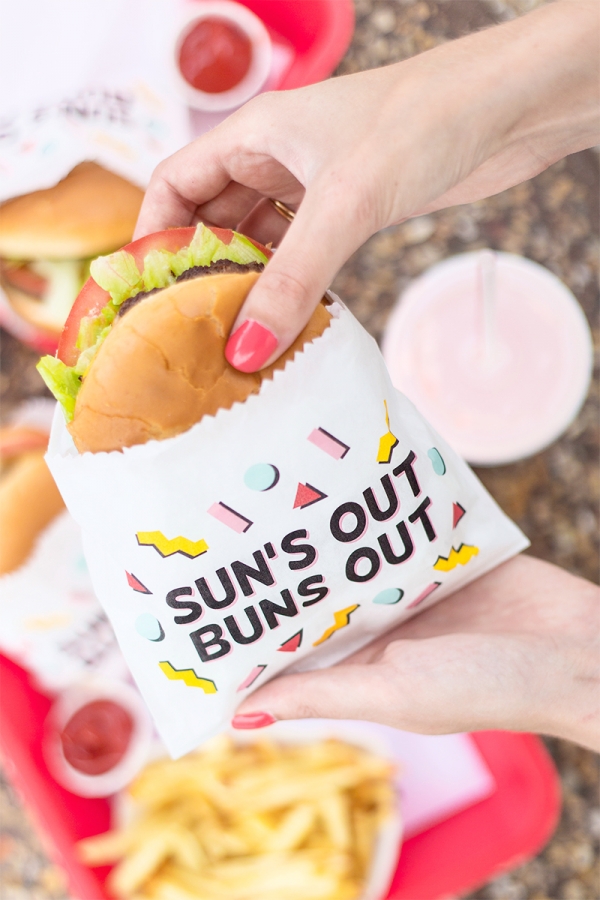 SUN'S OUT, BUNS OUT! I don't want to go so far as to call the burger the new donut or pineapple here on Studio DIY, but… we've been in major burger mode lately and I'm not mad about it. With our in house Phrase Maker, ehm Samantha, now on a roll… we just really felt some Sun's Out Buns Out burger printables were NECESSARY! Print 'em for your BBQs because there's still two more months of Summer-y BBQ-ing goodness left and you gotta live it UP! Go! Go! Go!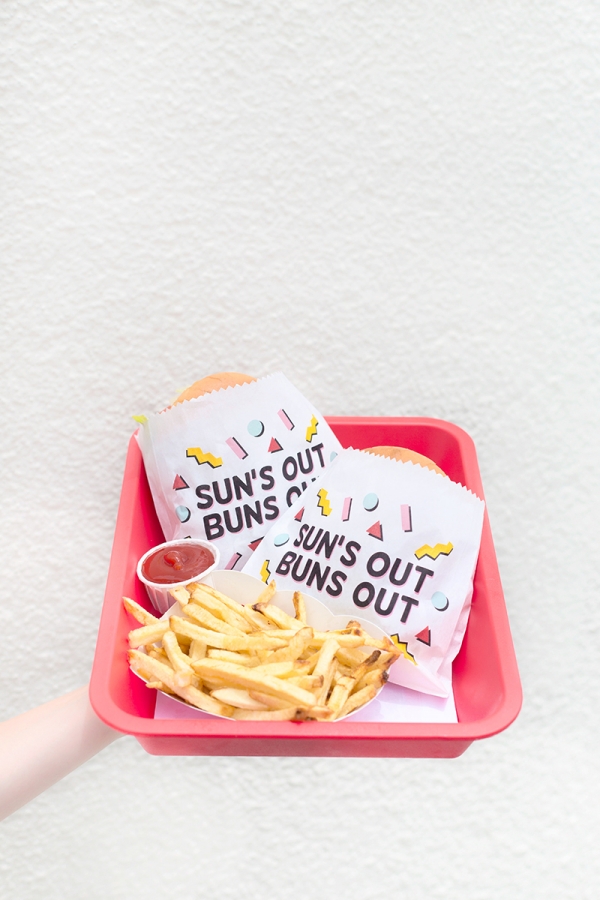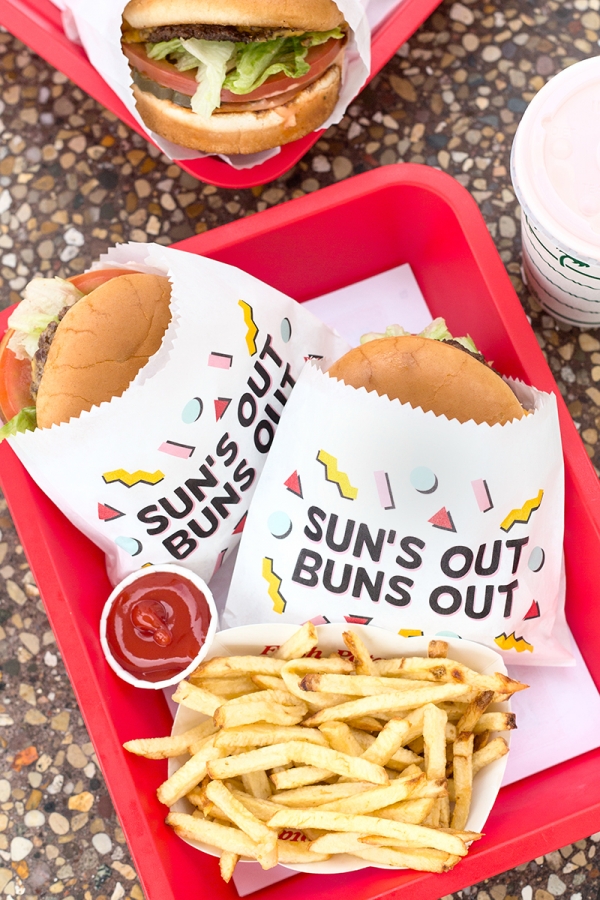 Free Printable Sun's Out Buns Out Graphic (Download Sizes Here: 6″x7″ Size or 6″x9″ Size)
Printer (Laser is ideal, but inkjet works too with the exception of a few occasional ink smudges!)
White 6″x7″ or 6″x9″ Paper Favor Bags
Zig Zag Scissors/Pinking Shears
BURGERS!
1. Download the graphic and load your printer with one paper bag at a time. Hit print and adjust your paper settings for the exact size of your bag and the "best" quality available. Print.
2. Trim down the bags to your desired size (ours were about 3″ tall) with the zig zag scissors.
3. Stuff with burgers! If your bags aren't wax-lined, line the bags yourself with a piece of wax paper.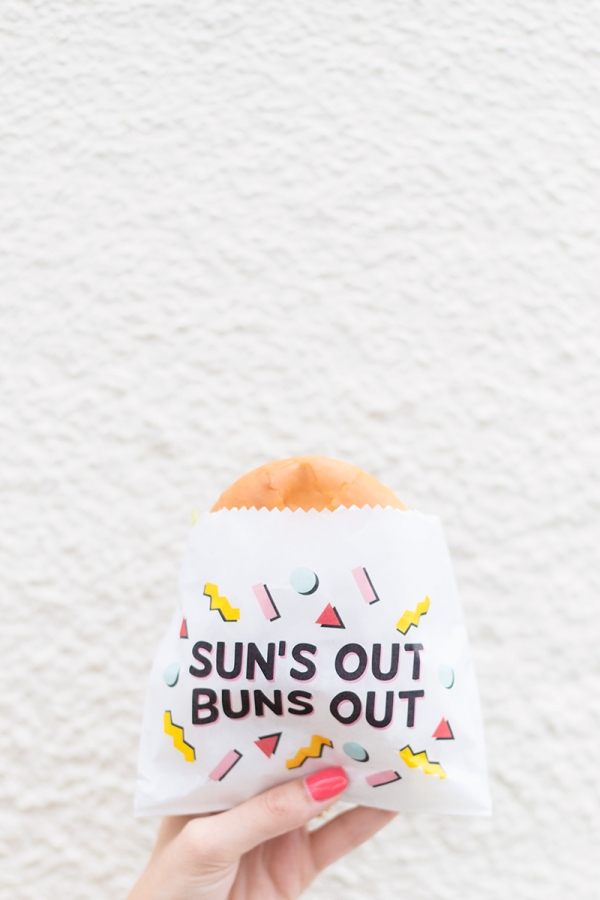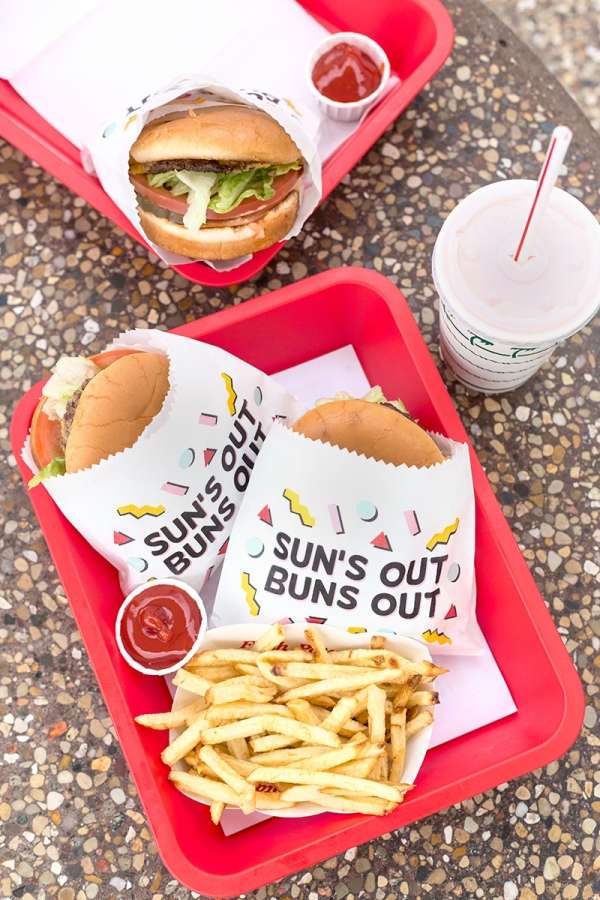 Photos by Jeff Mindell
If you need me, I'll just be over here eating my burger and hoping summer never ever ends.
For more burger DIYs, click here! And more summer ones over here.