Holy moly, it's a pineapple dress! All summer I've been wanting to make a pineapple dress. I thought about stamping it, stenciling it, but then I got those pineapple printables from Kate in my inbox and I knew they had to make the dress of my dreams come to life. I had actually never used iron-on transfer paper and I was quite nervous with how it would turned out but I am pretty darn excited about the results! I took a simple little dress and jazzed it up with my favorite motif of 2013 and it is oh so summer party perfect! Here's how to make your own…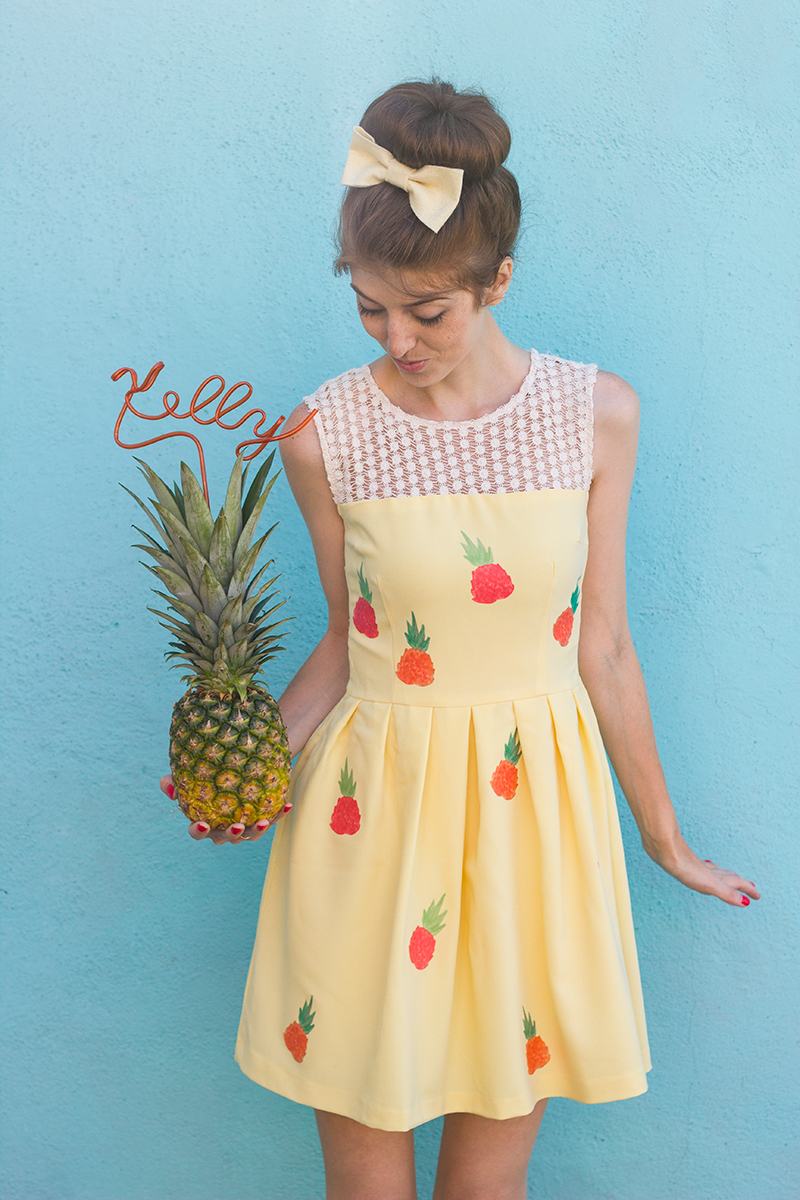 FYI I'm never taking this dress off…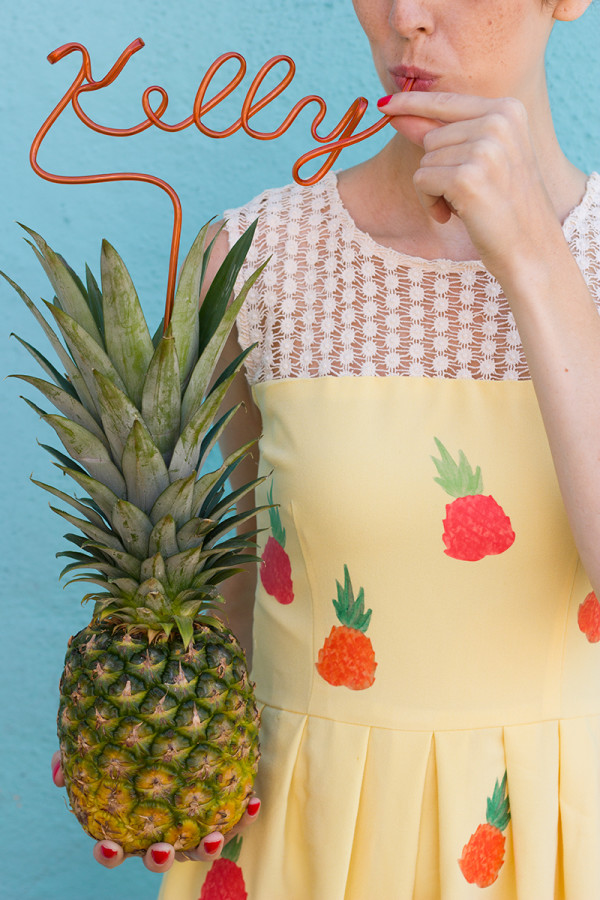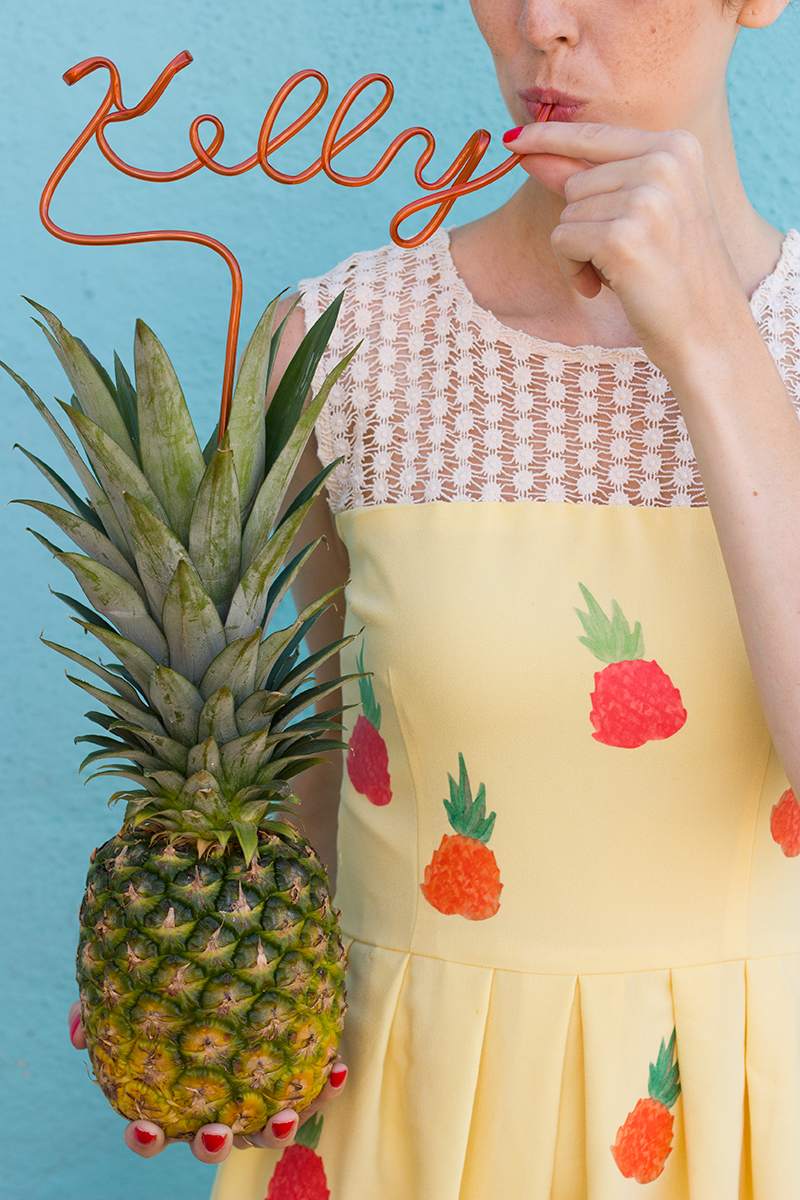 …no, really.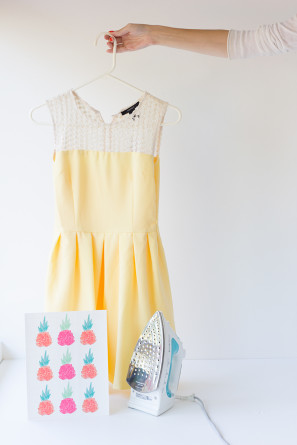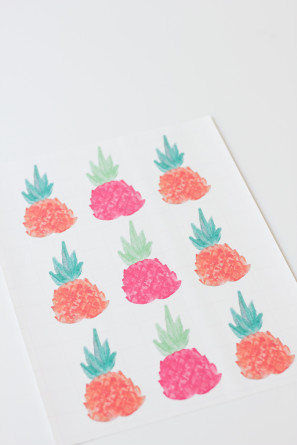 Cotton or Cotton/Poly Dress (I bought this one from Forever 21 and it was perfect!)
Free Printable Pineapples**
Iron-On Transfer Paper (I used Office Depot brand.)
Iron + Ironing Board
Scissors
Painter's Tape (Optional, for placing pineapples.)
**FYI The printable looks slightly different than the one above as I modified it after I saw how many pineapples the dress took. I used 20 pineapples (two sheets). Also, you could totally use all the color pineapples in the original pineapple printable, I just provided the two colors here because that's what worked for my dress! For all the pineapple colors, head over to this post to download + print them out. (Do note that they are slightly larger than the ones pictured here.)
Print out your pineapple printables onto your iron-on transfer paper following the paper's directions. Cut out the pineapples right around the edge (don't leave a border like the paper instructions probably tells you to.) To get the proper pineapple placement on my dress, I actually put the dress on and used painter's tape to tape the pineapples to my dress where I wanted them. Carefully take the dress off and lay it on your ironing board. Take one pineapple and flip it over so the printed side is facedown.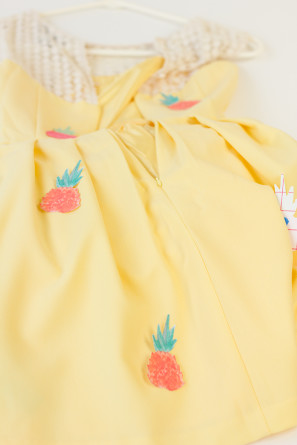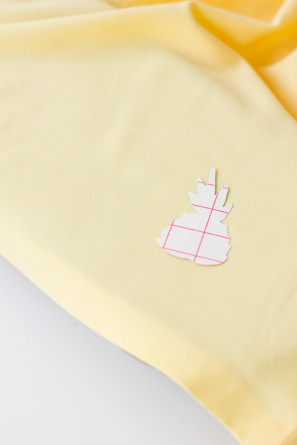 Iron over your pineapple according to the paper's directions. For mine I used firm, even pressure for about 20-30 seconds. Then let it cool for two to three minutes. After it's cool, carefully lift up one side of the paper and peel it off.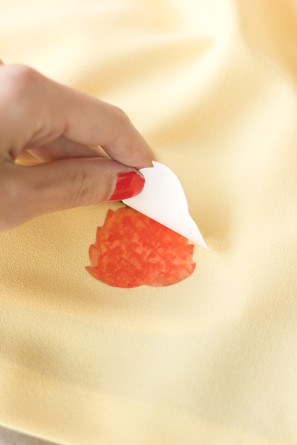 Voila! Repeat with all the pineapples on your dress, being very careful not to touch any finished pineapples with the iron!!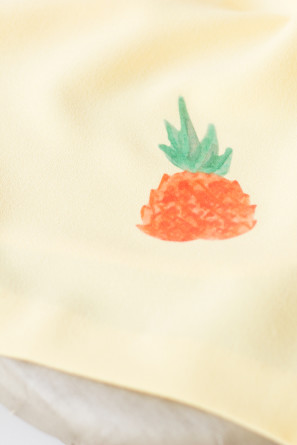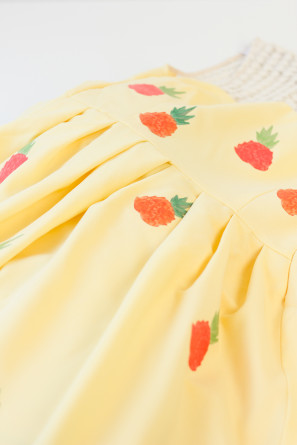 Put on your dress, grab a pineapple and party on! Ok, don't actually drink from a pineapple like this, but you could hollow one out and use it as a fancy schmancy glass!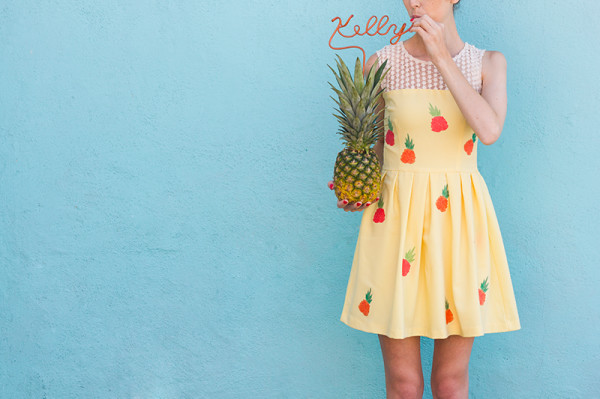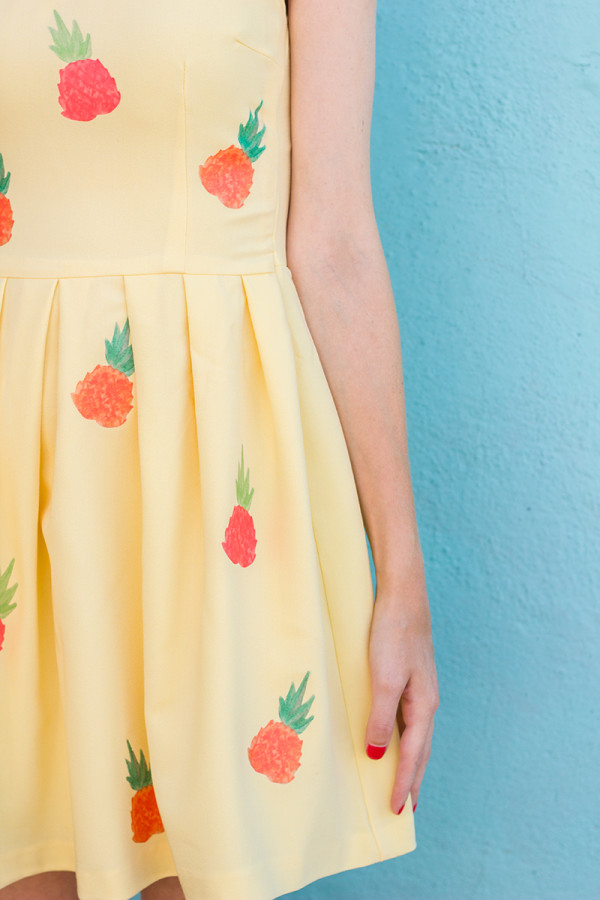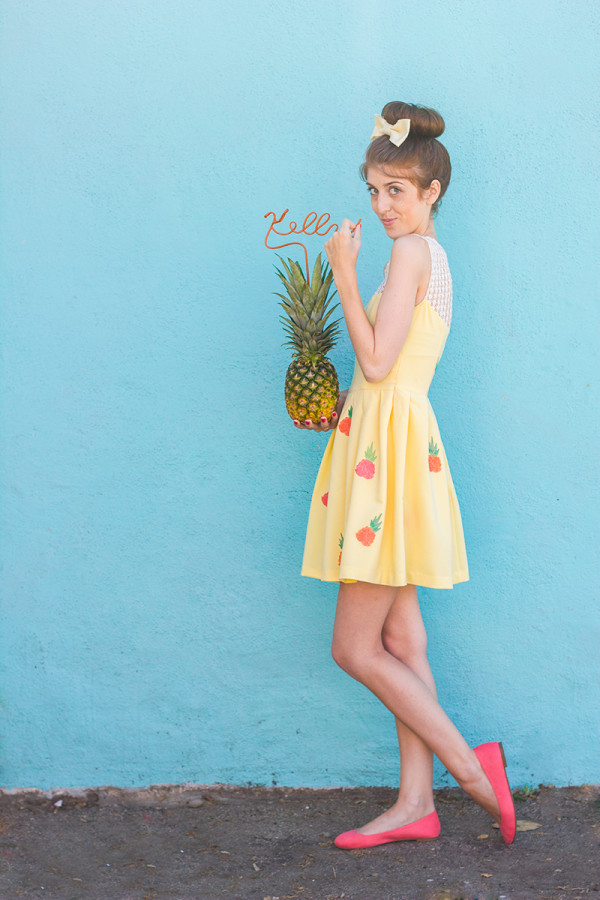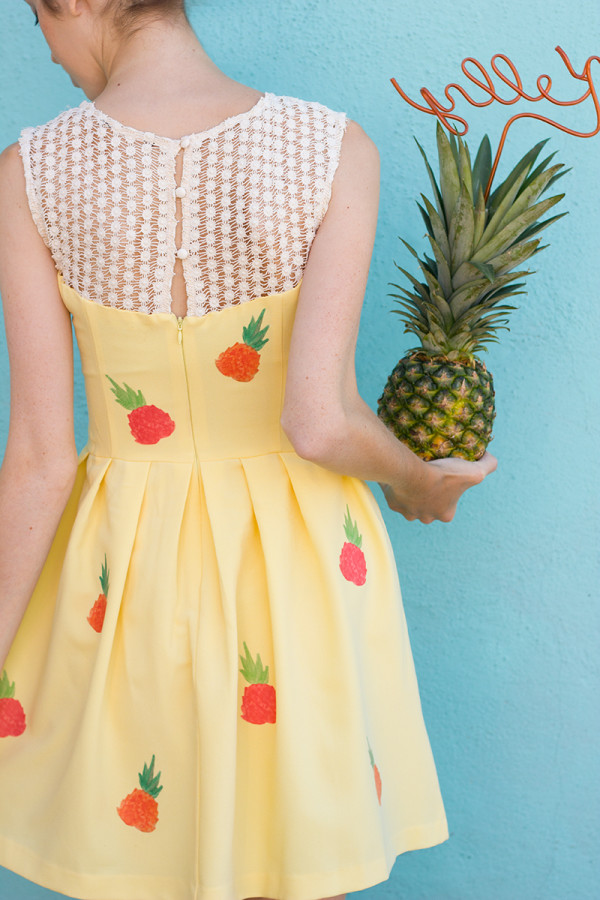 Pineapple Printable by Striped Cat Studio, All Photos by Studio DIY
And there you have it, with just a month left of summer I finally made my pineapple dress a reality. I can't wait to try this technique with all different shapes and symbols! It is so darn easy, the hardest part was finding the plain dress! What kinds of DIY dresses would you guys like to see?
For more fruity DIYs, you should probably head here and here. For more DIYs all around, head on over here! And be sure to check out all of Kate's awesome work over at Striped Cat Studio
Psst… isn't that straw awesome!? It was a gift to me, but you can purchase your very own right here. I want one for pretty much every occasion in my life.