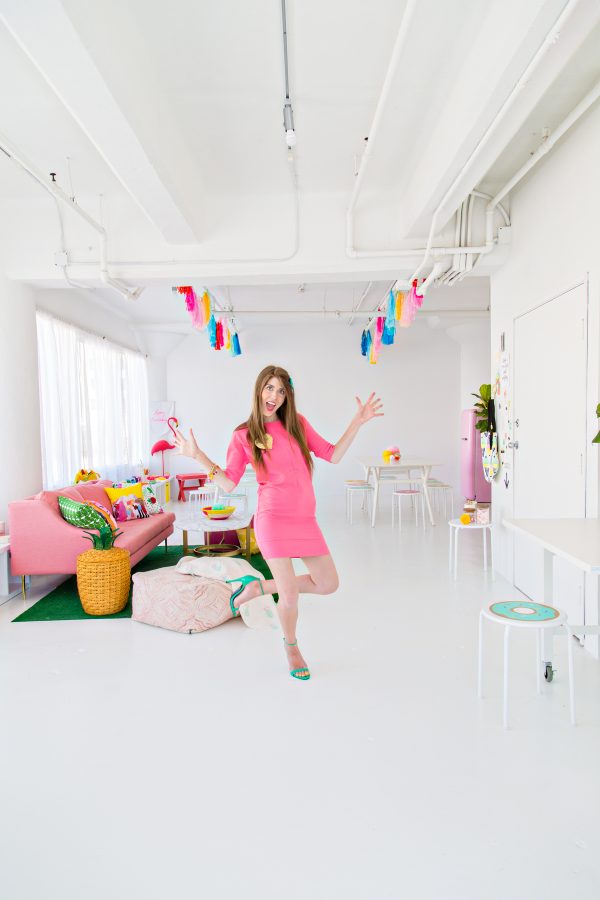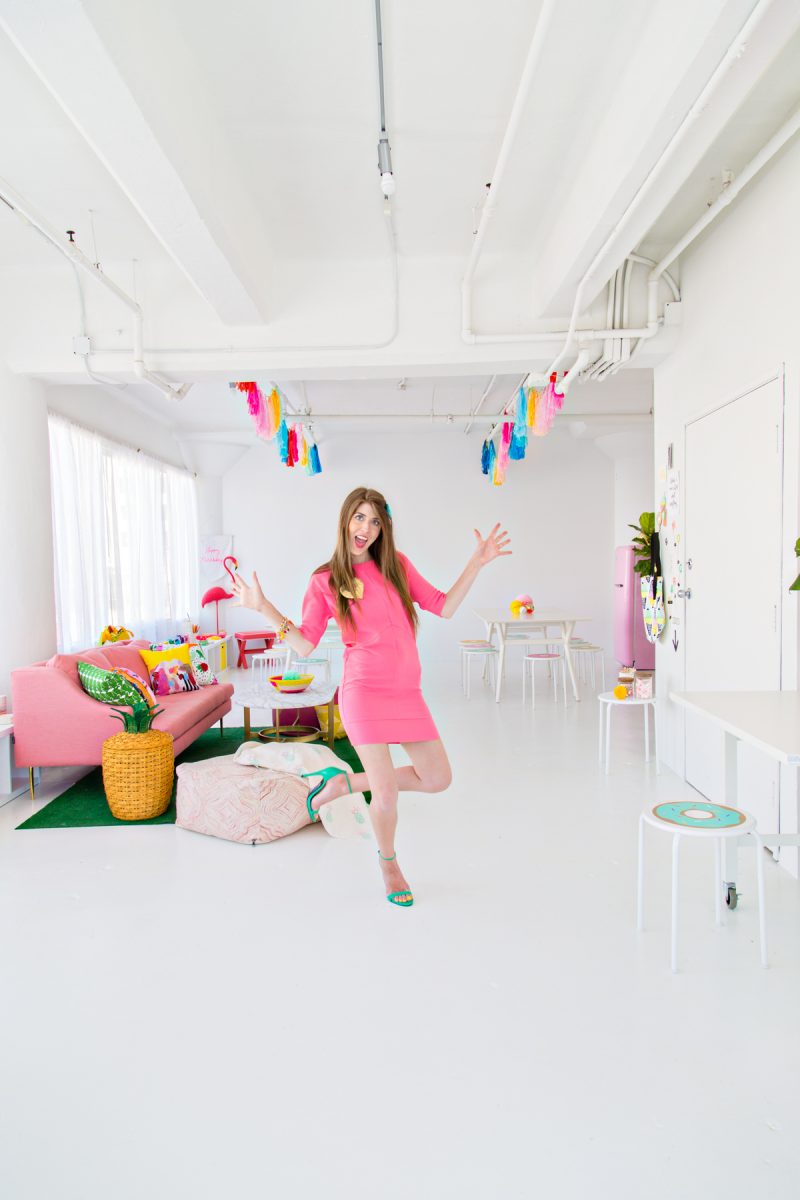 Helloooooo! Time for a good ol' wordy post. Ya ready!? I wrote about the road to Studio DIY last year which talked about my schooling, my upbringing and my path to launching Studio DIY but I've gotten a lot of requests to talk about what happened after that. About how Studio DIY evolved! So, I thought I'd pick up where I left off and talk about the early days of Studio DIY, hiring my first employees, getting a studio and everything in-between! If you haven't read The Road to Studio DIY post, do that first. Then come back here. =)
At the end of 2012, I left my last "big" freelance gig to focus on Studio DIY full-time.
I had been writing for a wedding blog and finally decided I needed to bite the bullet and quit or I would never have the motivation to grow Studio DIY into what I knew it could be. I was still working as a contributor for a couple sites under the Studio DIY name but that was mostly for money as contributor positions don't generally lead to much traffic or growth, or they didn't at least for me.
In February of 2013, I signed with an advertising network.
This meant that a larger company took over my banner ads that ran on the sidebar of the site and in-between posts. The world of banner ads has changed drastically (We don't have any ads on the site anymore!) but it was nice to have consistent and PASSIVE income, even if it wasn't life-changing.
2013 was the year of the hustle.
Really, every year is a hustle but 2013 was the year that I started putting myself out there. I reached out to a ton of brands via Twitter (including Balloon Time!) and started pitching ideas I had. There's nothing like leaving a stable freelance job to give you a swift kick in the booty to start hustling! I built a lot of contacts in 2013 and started getting consistent sponsored posts.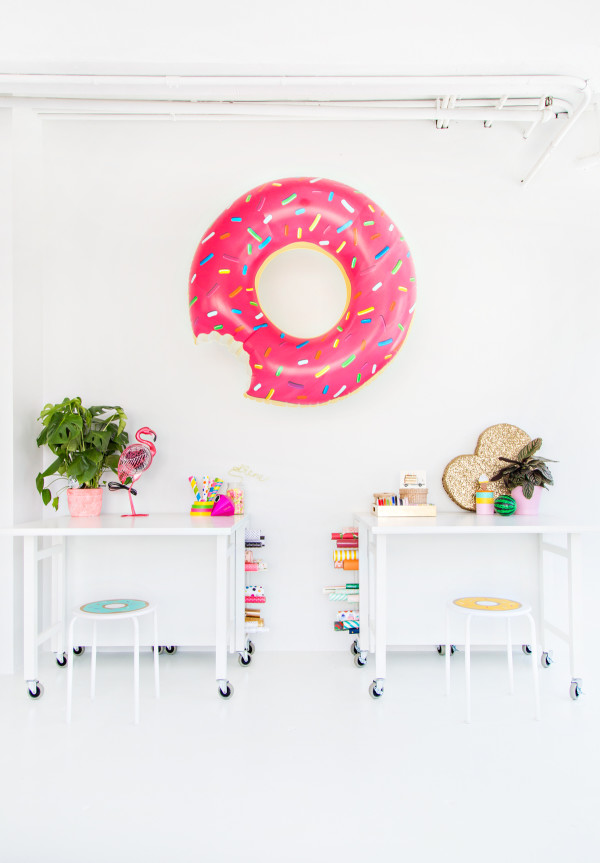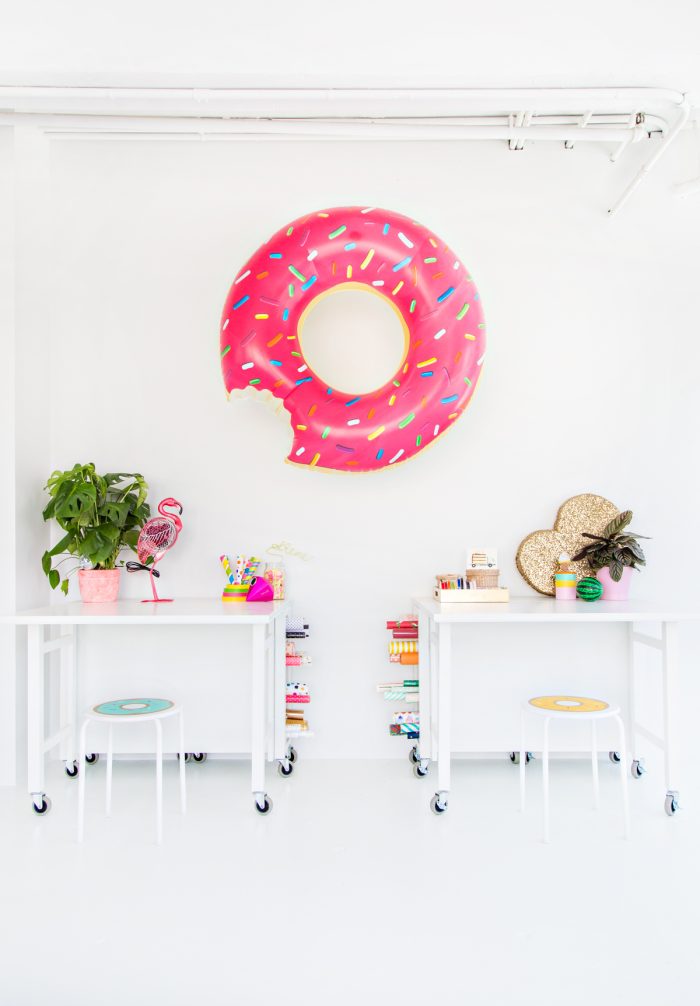 In January 2014, I rented a studio.
In the beginning of 2014, we hit a breaking point. My business had literally taken over our entire apartment. There was barely room to sit, let alone walk. It was terrible. You see, the problem with DIY blogging is you by nature have to collect a lot of "stuff". Supplies, props, past projects, equipment. It's overwhelming. I decided it was time to look into renting a studio. I started trolling craigslist for something I could "afford", a term I use loosely as really I didn't think I could afford anything, but for the sake of my relationship, it was necessary.
I found a building that was about to be converted from sewing factories into creative office spaces. They were re-doing one floor at a time but I couldn't afford the redone floors, so I took a spot on a factory floor. I signed the lease and simultaneously wanted to do a happy dance and puke. I had never taken on any overhead that massive and it was so scary, but it was also the first big game changer for Studio DIY.
The space was a challenge. It had great light and I was able to paint the whole thing white, but the floor I was on had really gross, barely functioning bathrooms and you had to go through four doors to get a sink. Sounds silly, but when you're DIY-ing, having to open your door, lock it, open the hallway door, unlock the bathroom door and back again… it was rough. But it was something!
If I'm being honest, I barely spent any time at the studio for the first three months I was paying for it. It was just a hard habit to get in (I had always worked from home before!), and I had nobody to hold me accountable for showing up. That, combined with the increasing amount of work and emails, was when I realized I needed help.
In April 2014, I hired my first employees.
In January I had signed my first long-term sponsorship contract (with Balloon Time!) and it gave me the confidence of knowing I'd have money coming in each month to pay someone.
So I thought about a few things. One, what was I the absolute worst at? And two what do I need the most help with? I was the worst at, and needed the most help with, email. You see, I hate email. I don't know what it is, but you could email me and text me the same thing and I would answer the text right away and never respond to the email. So, I hired an operations assistant. Annie, actually! (She now works for Studio DIY in a different position. More about that below!)
I wasn't ready to have someone actually respond to my emails yet, so I worked out a system. I had Annie go through my inboxes every day and file all emails that required a response into an "Answer Today" folder (if it needed a response ASAP) or an "Answer" folder (which I'd try to answer by the end of the week).
Did that work? Sort of. It definitely helped improve my answering, but it certainly didn't completely solve my problem of getting super anxious responding to emails, and therefore just not responding.
Annie continued to work remotely, filing emails and helping with events and eventually taking over Studio DIY's Pinterest as I just couldn't keep up with it anymore. I also brought on a project-by-project craft assistant at this time.
Aside from a few sponsored campaigns, I was shooting and editing most of the tabletop photos for the blog at this point and Jeff and I were shooting other, larger, things on weekends or after he got home from work. Which, FYI was a race against the clock every night! It was very stressful, but necessary.
As 2014 came to an end and sponsorships and emails in general continued to pick up, I started to realize that having someone remotely file emails wasn't going to cut it anymore. Having remote employees is not for me. It may work great for other people, but it doesn't work for me. We also started to realize that it might make sense for Jeff to start thinking about leaving his job as his photography work was picking up speed, both for me and other clients.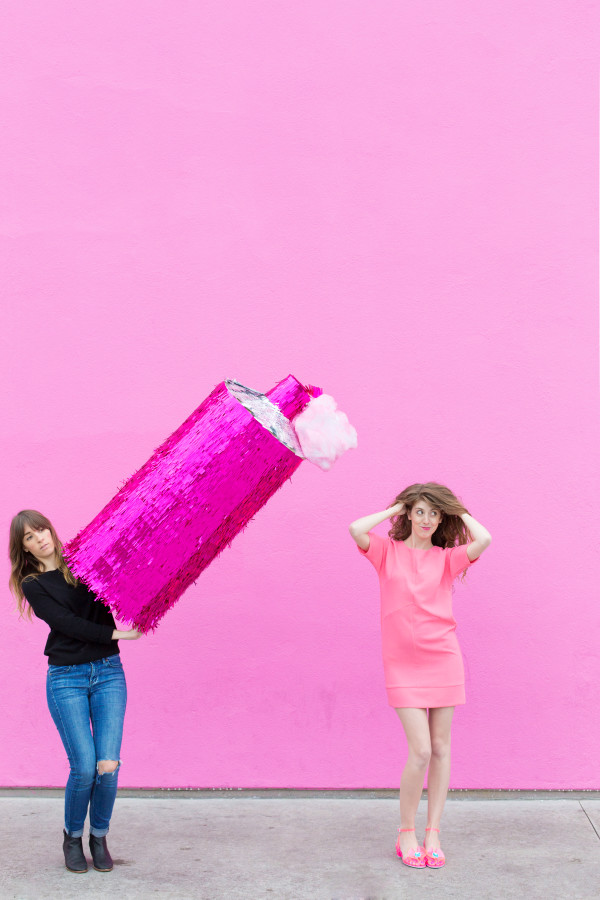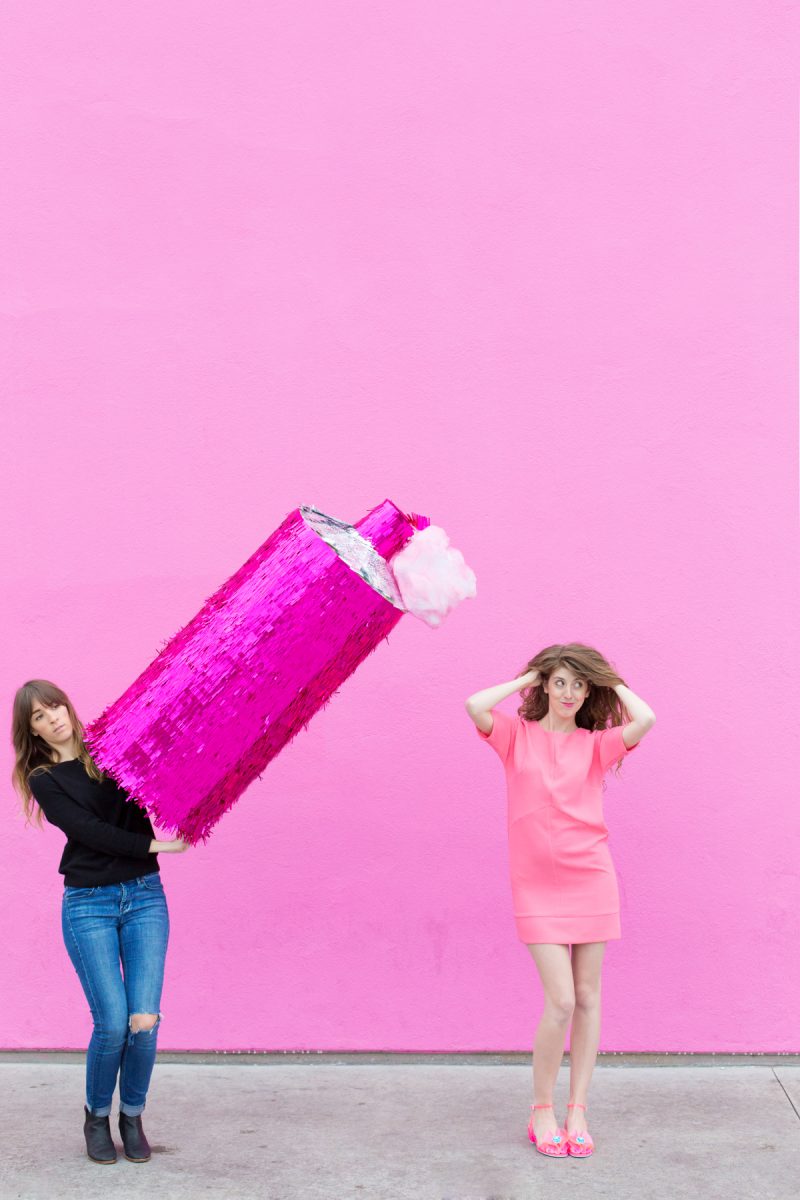 In January 2015, I hired an Operations Manager.
And that's when I hired Samantha as my part-time Operations Manager. She came into the studio a few days a week and I would dictate emails to her as she typed, or she'd have canned answers for other emails to answer on her own. She also took over all of my invoicing and started to take over the calendar, as scheduling is not my forte either. Annie continued to manage our Pinterest and a few graphic design tasks.
In February 2015, we moved to a bigger studio.
Soon after Samantha started (January 2015), it became obvious that having a non-functioning bathroom and kitchen was not going to cut it now that we were there so often. And that's when we migrated to the current Studio DIY HQ. It was double the size and double the rent, which is not what I wanted but it was what was available, so I took a leap of faith. I had a bathroom! And a sink! The light wasn't as good but A SINK!
In March 2015, I signed with a manager.
In March of 2015 was when the second big game changer for Studio DIY happened. I signed with a management company. What does that mean? It's kind of like a talent manager that an actor has, except for bloggers. My management team negotiates my contracts, handles invoicing sponsors and brings some campaigns to me as well. This was a game changer because before this, I had no idea how much I was vastly undercharging for my work. You see, most of us bloggers are just winging it. The industry is so new, nobody knows what to charge (or I certainly didn't!) and it was eye opening to learn what the Studio DIY brand was actually worth.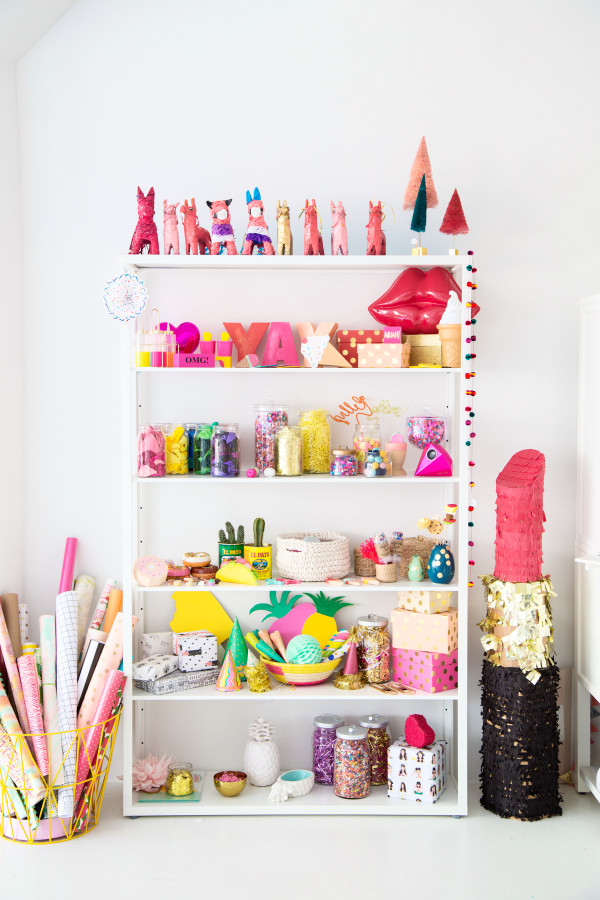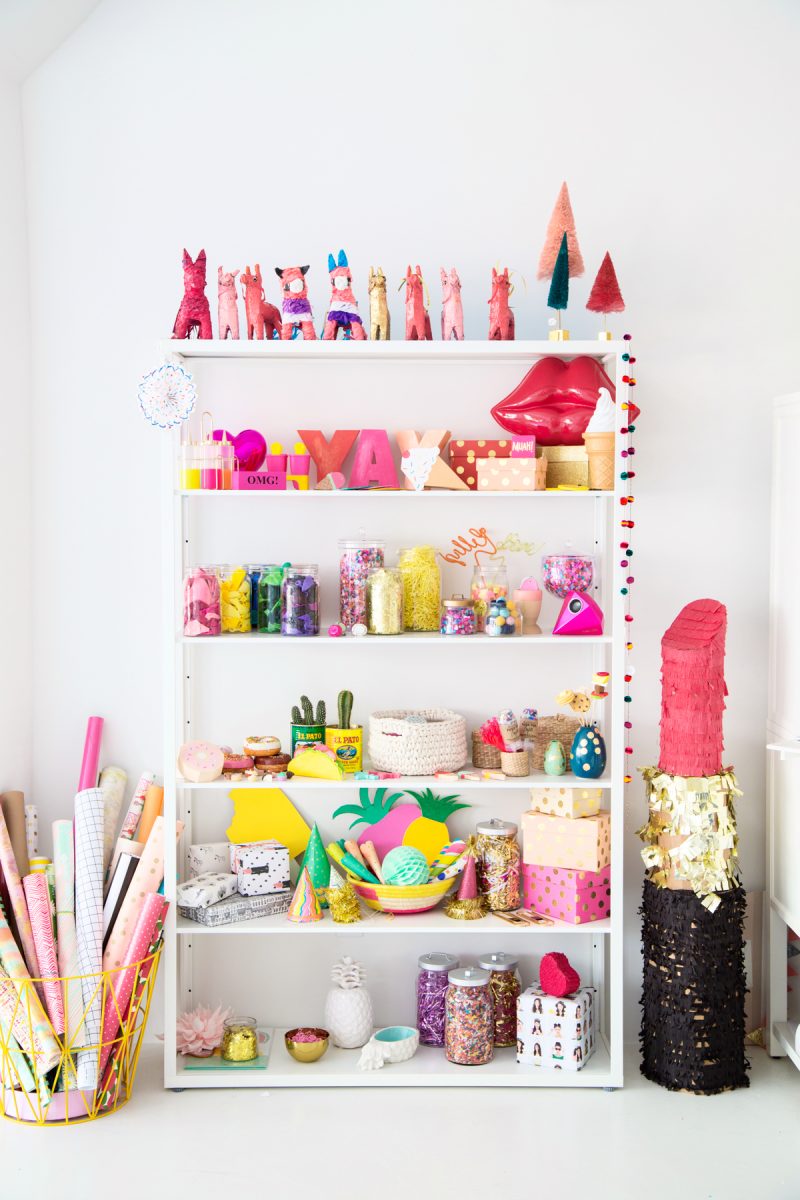 In April 2015, Jeff left his job.
Having my management company behind me meant that I was both getting more work and making more money. It was time for a few things to change. First, Jeff had been wanting to leave his job to pursue photography fulltime, and I was needing him increasingly more as we were getting more sponsored campaigns. So in April, Jeff quit his job and went fulltime freelance.
We also launched Can't Crop This Class together! This provided a back-up source of income, just in case Jeff's photography career didn't pick up as quickly as we needed it to.
Shortly after this, I hired a part-time baking assistant, Theresa! We knew we wanted to develop more food content, but I didn't have the time or skills to do so. Theresa is, as Samantha calls her, a baking GODDESS.
In July 2015, I hired my first full-time employee.
It was near impossible for me to manage my schedule and having only a part-time employee, who came in and out throughout the week, wasn't cutting it. It's very hard to have someone who isn't there every day manage something that is changing every day. And that is when I made the biggest leap of my career (Game changer #3!), which was hiring Samantha full-time.
Having a full-time employee is a mind-numbing responsibility but also the best thing that has ever happened to Studio DIY. I can't tell you how amazing it is to have another person that is 100% on your team. Actually I can tell you. It's freaking awesome. Samantha now handles 90% of our emails, on her own, as herself, without me dictating to her. We have a "KELLY!" folder where she files the emails I have to respond to on my own.
In July, we also hired a bookkeeper and set up a payroll system.
Game changer #4! I suck at numbers and they aren't a part of Samantha's background either so with the advice of my friend Ellen, we finally hired a bookkeeper. Our bookkeepers handle categorizing all of our expenses, reconciling the books, ensuring all taxes are paid and every charge and deposit is accounted for. It is such a comfort and a huge stress off of me.
Having a full-time employee also meant I finally needed to set up a payroll system. We use Gusto, by recommendation of my lawyer, and love it. It's really straight forward and they are super helpful if you have any questions. They handle taking out the appropriate taxes and filing the appropriate tax and employee paperwork. HIGHLY recommend.
In September 2015, I hired a Creative Development + Styling Assistant.
And guess who that was!? Annie! Annie had expressed interest in working on the more creative side of things and it made the most sense to have someone who already knew and understood the brand take on that position. Annie helps execute our DIY projects and style them for photos since that part of the job has become too large for me to handle on my own.
We also developed a weekly schedule.
We knew Annie was only going to be coming a few days a week so we realized our "shoot whenever we can!" schedule wasn't going to cut it anymore. Jeff also needed to know what days he needed to leave open for Studio DIY work. So we came up with a loose weekly schedule. On Mondays we prep for shoots by making projects and gathering supplies. We also often brainstorm on these days for future projects. Tuesdays and Wednesdays are our shoot days. Those are the days Jeff is in the studio. We try to shoot two weeks in advance of when the post goes live. Thursdays, it's just me and Samantha in the studio and that's the day we work on administrative tasks, reviewing the calendar, handling outstanding emails and I try to schedule meetings for that day, too. This is also the day that Jeff submits all photos for the following week's posts. And Friday is the day that I write all the blog posts for the following week! It's not perfect, but it's far more productive than our lack-of-schedule before.
In November 2015, we started re-designing our website!
Studio DIY was WAY overdue for a re-brand and an updated and mobile-responsive site, and we had SUCH a good experience working with Jane, who did our site design, and Brandi, who did the development. Can't recommend them enough!!!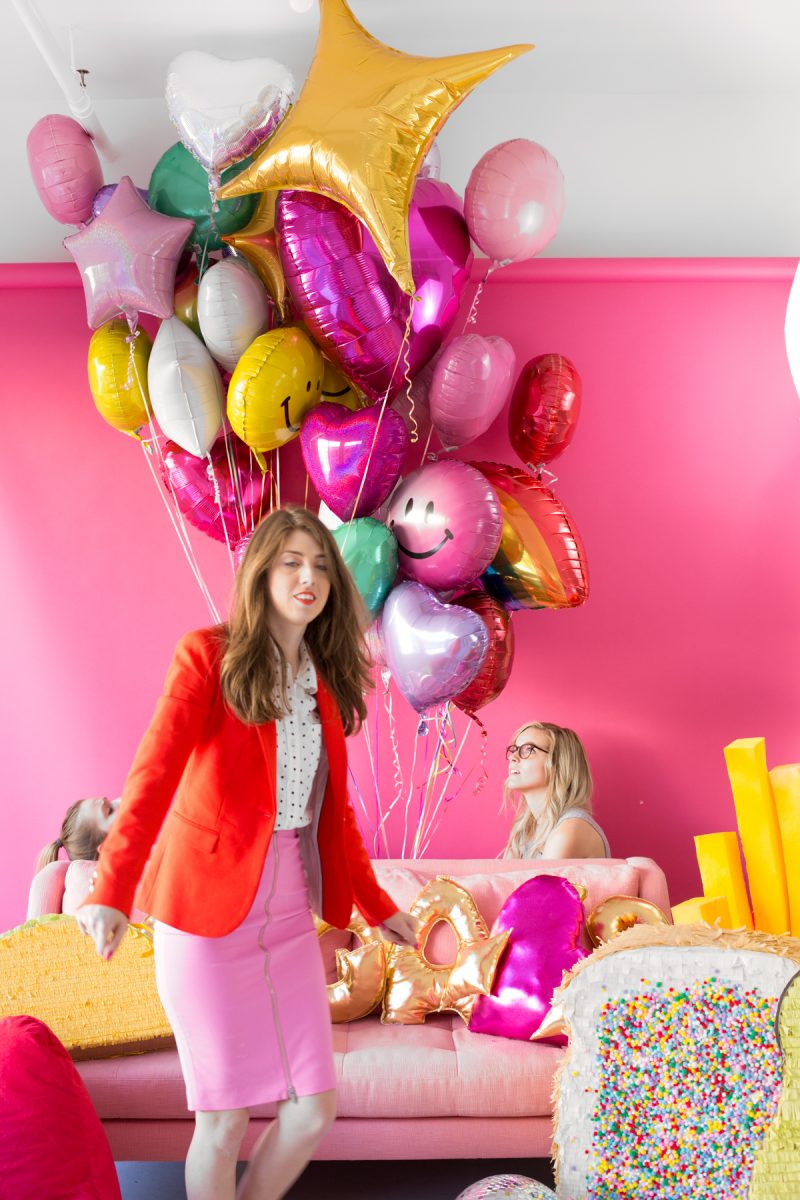 In February 2016, I hired a Social Media + Blog Intern.
As Samantha's responsibilities grow and change, neither of us have time to handle some of our social media platforms, so we've brought on someone, Chelsea, to help with that. Chelsea will also be drafting our posts, which means she'll re-name all our photos and insert them into the post before I come in to actually write it.
WOOOOWEEEE! Did ya make it through all that?
That's where things stand right about now! My job now involves a lot of managing and delegating. In less than two years, I've gone from having a team of one to a team of seven, plus a bookkeeper and a management team. That's pretty intense, you guys!!!! Especially for an introverted control freak perfectionist. (*Raises Hand*) And with what we have coming down the pipeline, the team will only continue to grow. It's been exciting, terrifying and a HUGE learning experience growing a team and running a business.
Hope this wasn't too longwinded, but I always enjoy hearing how people got to where they are today! Stay tuneeeeed for the fun things we have in store in the future!!!
For those of you who are also small business owners, I'd love to hear about some of your greatest struggles and triumphs! Maybe we can all help each other out!
Oh! And if you have any questions about any of the above, I'm doing a Q&A over on Snapchat tomorrow so you can snap them to me and I'll try to answer them!