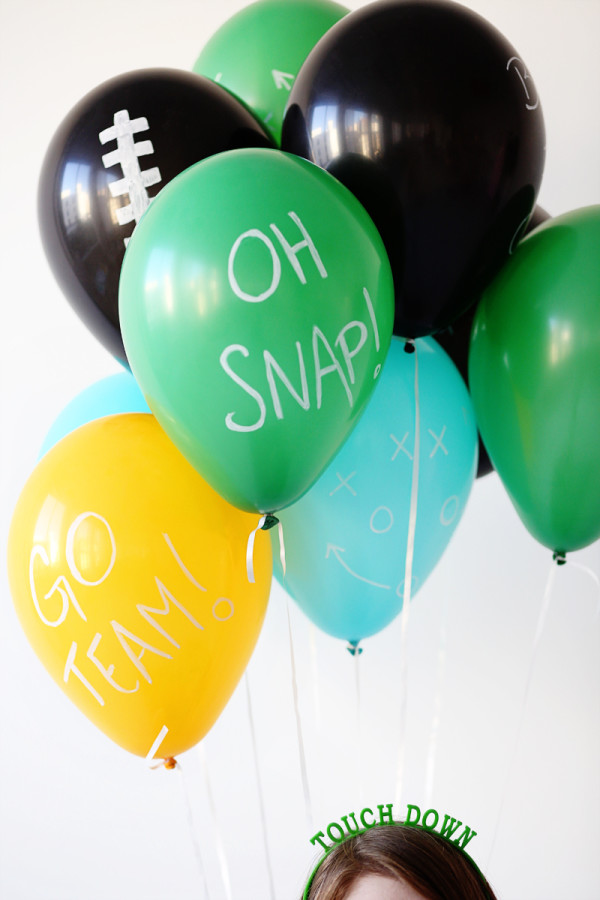 I already got you prepped with your game day activities and now it's time to prep your decor! How about some football inspired balloons, folks? I have three quick and crazy easy ways to spice up your balloon game for the 'Bowl! All with just a white paint pen! Let's do it.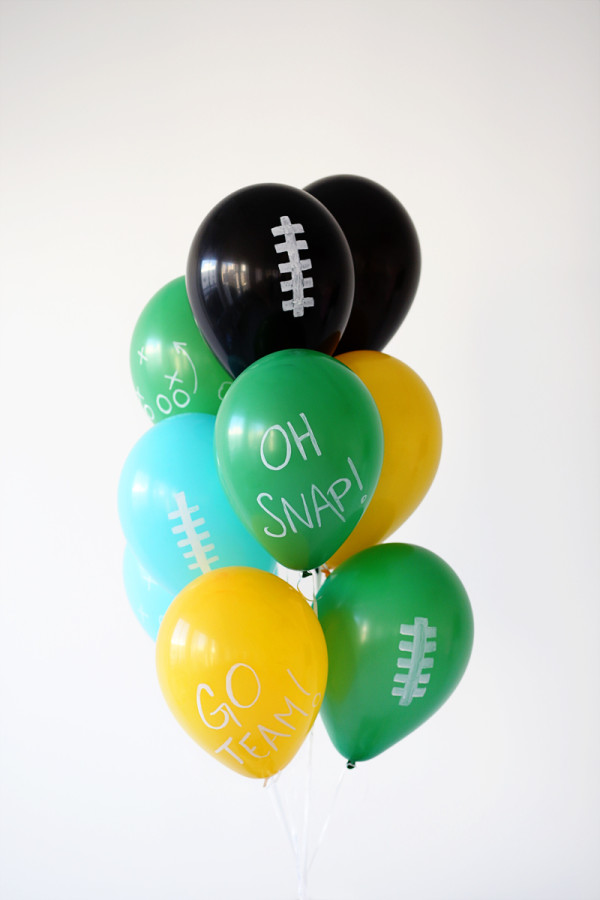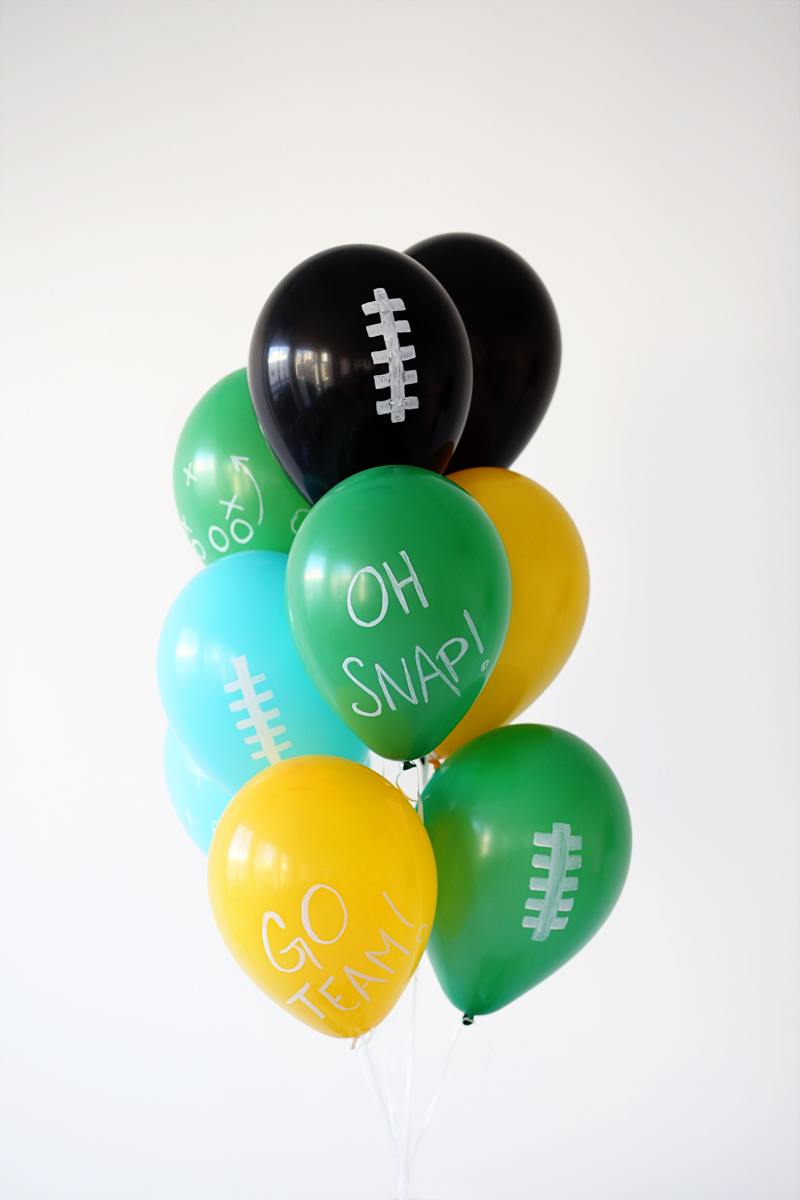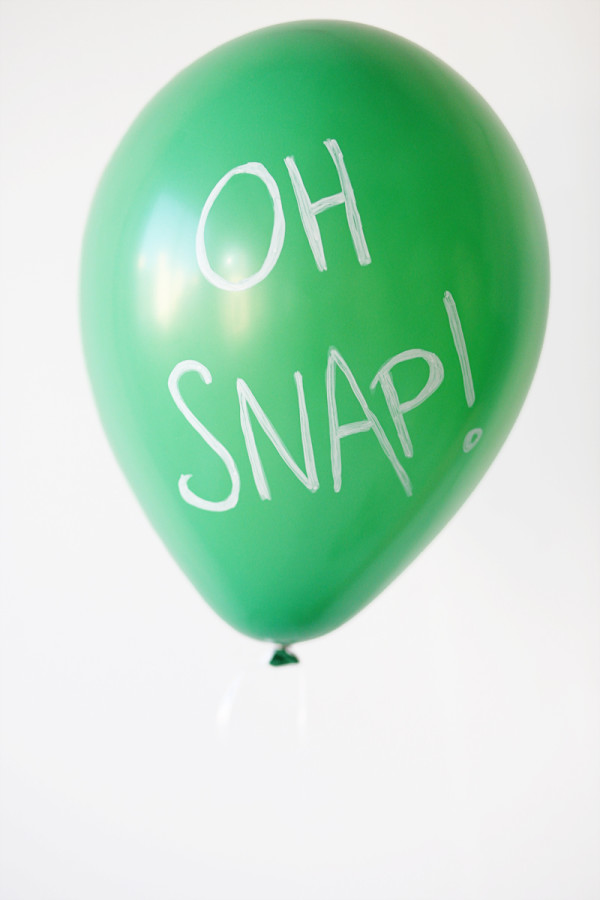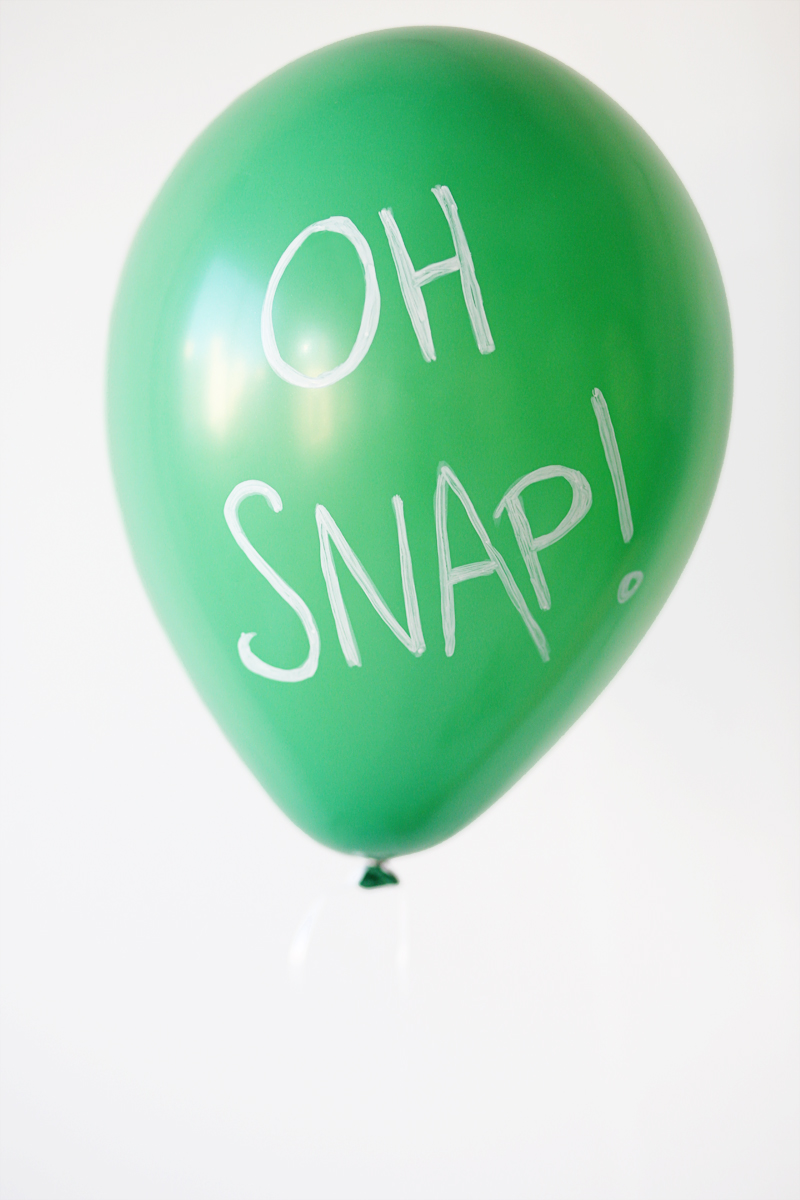 Latex Balloons
Balloon Time Helium Tank
White Paint Marker or Chalk Marker
Inflate your latex balloons with helium. Use your white paint pen to:
1. Draw X's, O's and arrows to create your own football plays on balloons!
2. Draw phrases, cheers, numbers or your favorite player's name on the balloons!
3. Draw a long rectangle and several small ones overlapping it to turn balloons into (colorful!) footballs!
For all of these, I recommend drawing what you want and letting it dry. Then, go back over it to brighten up the white with another layer.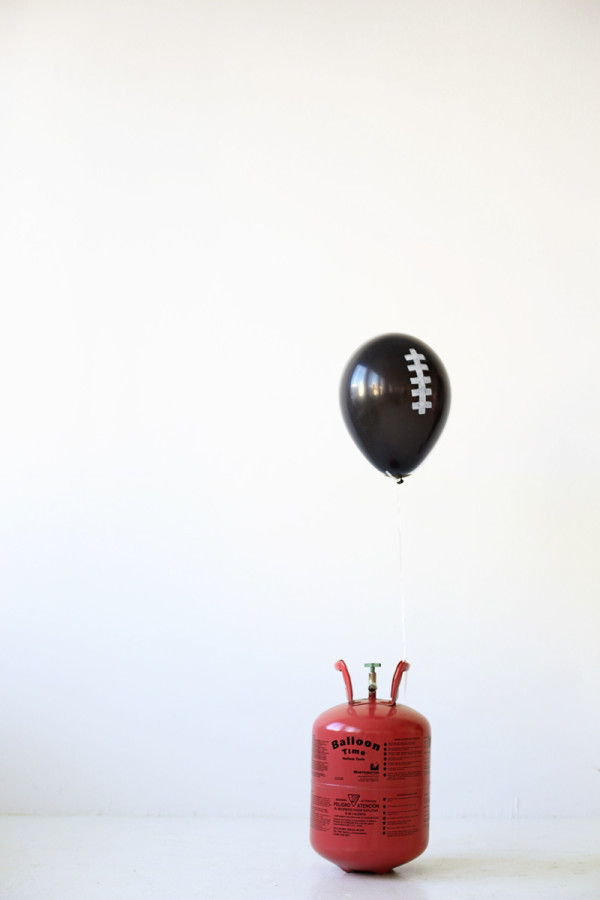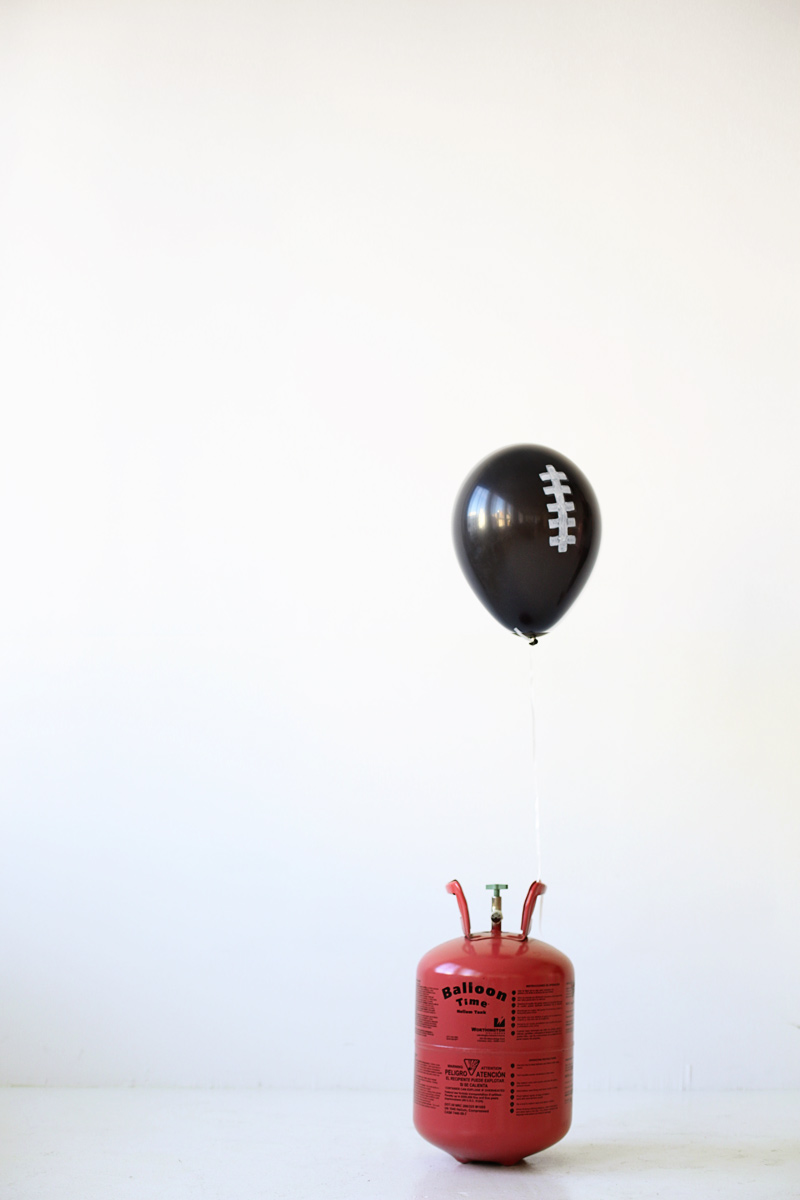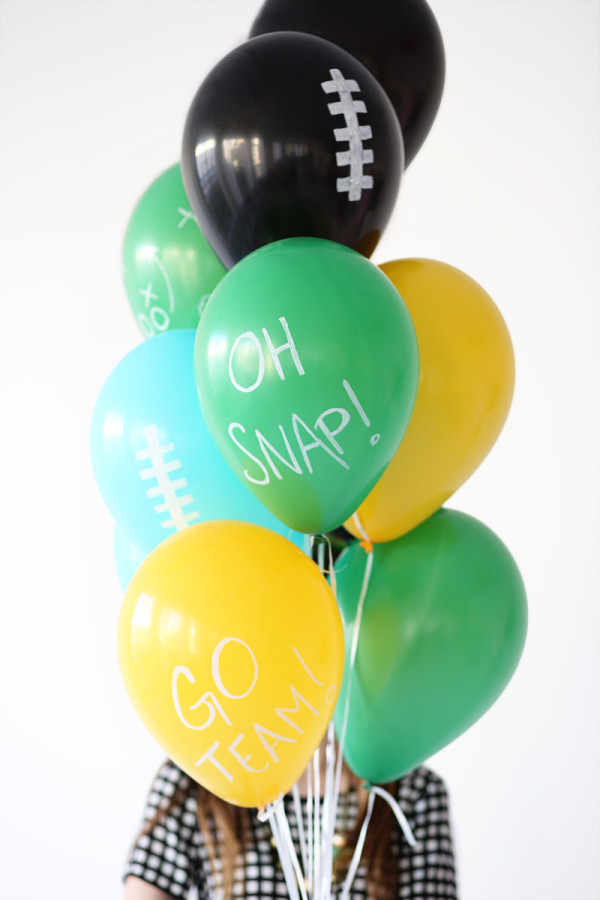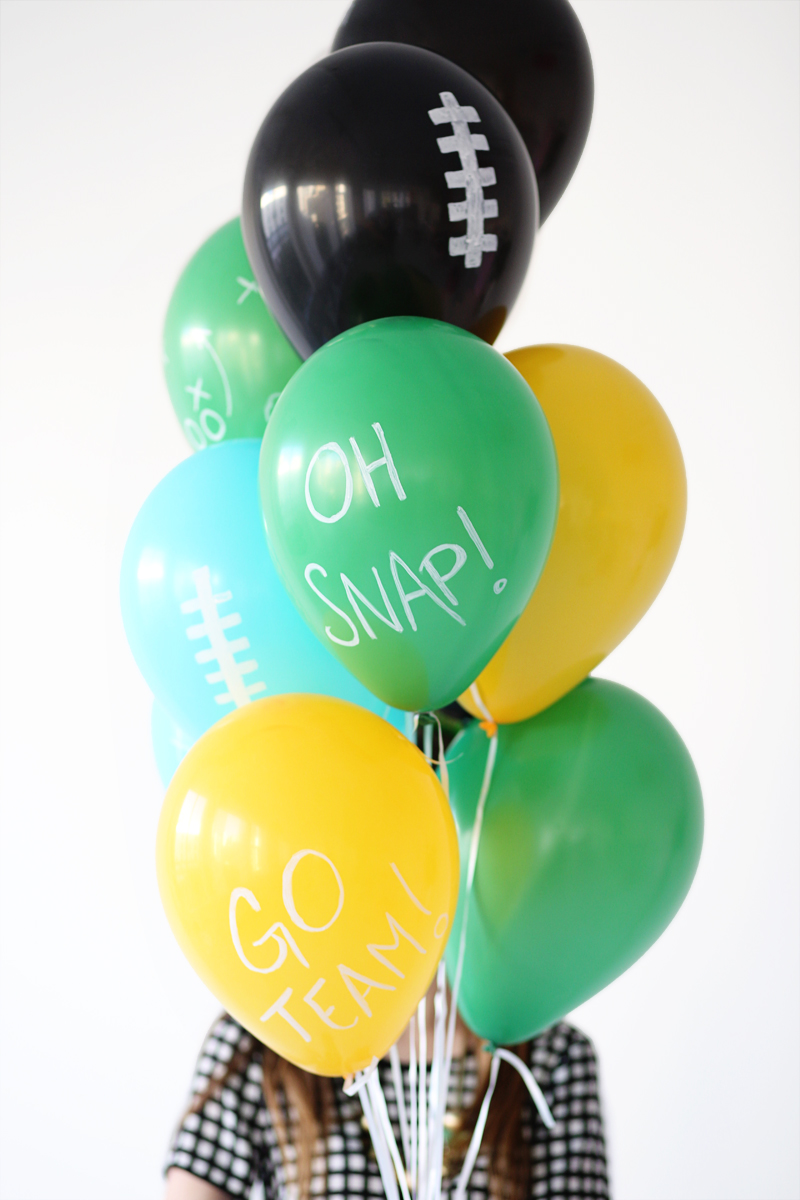 And here are a few examples of why I am neither a football player or a cheerleader…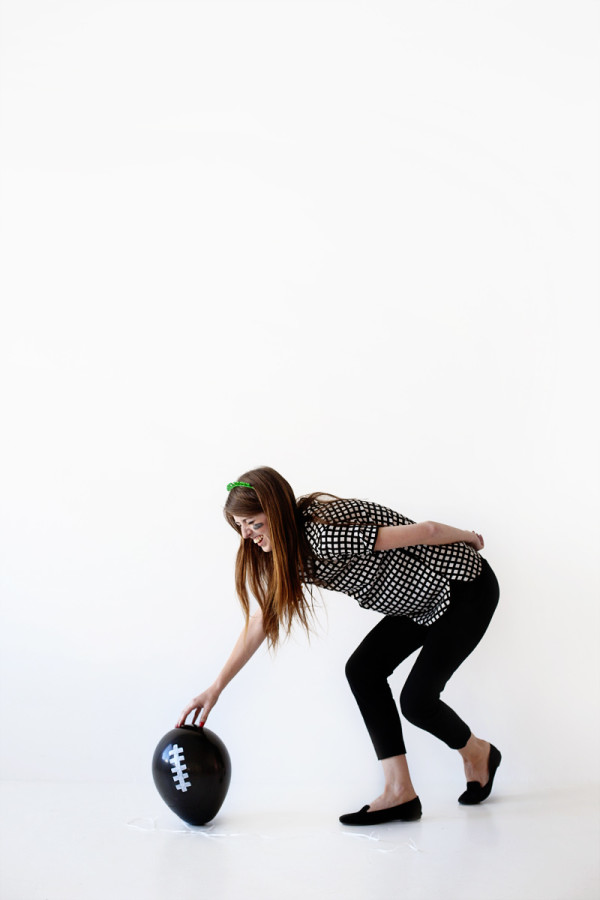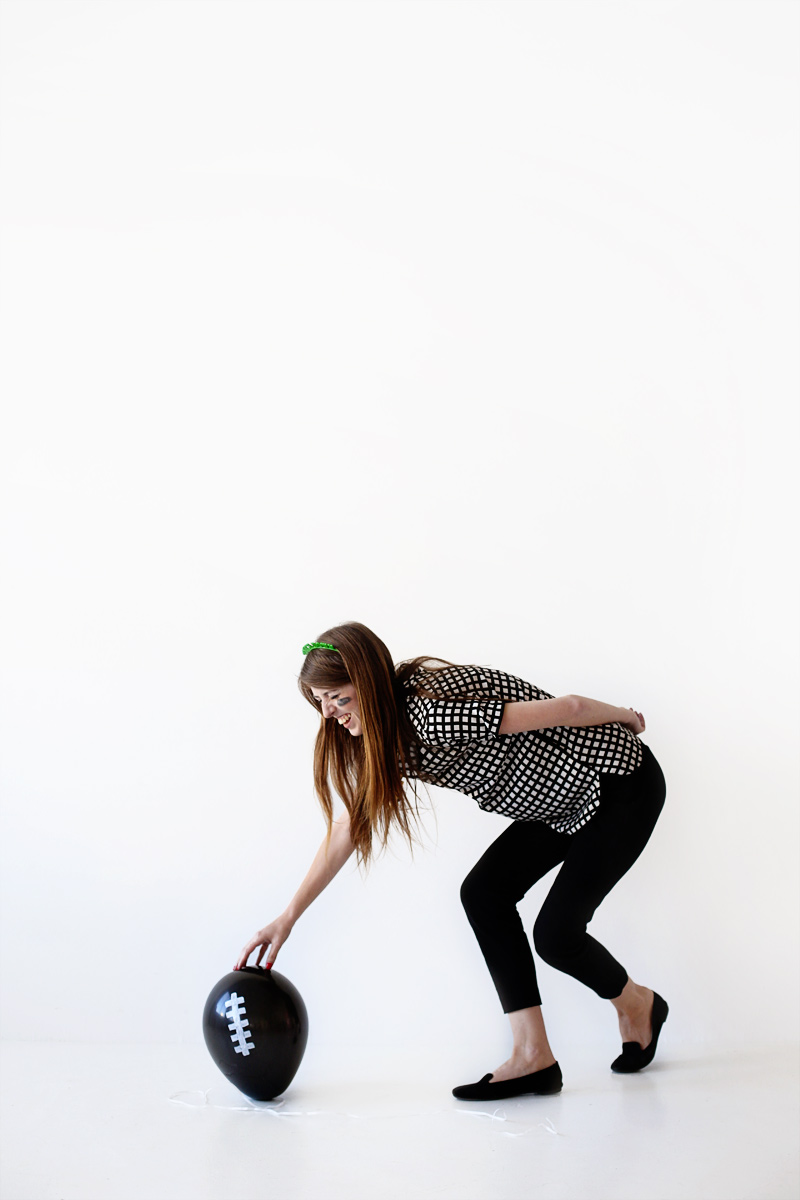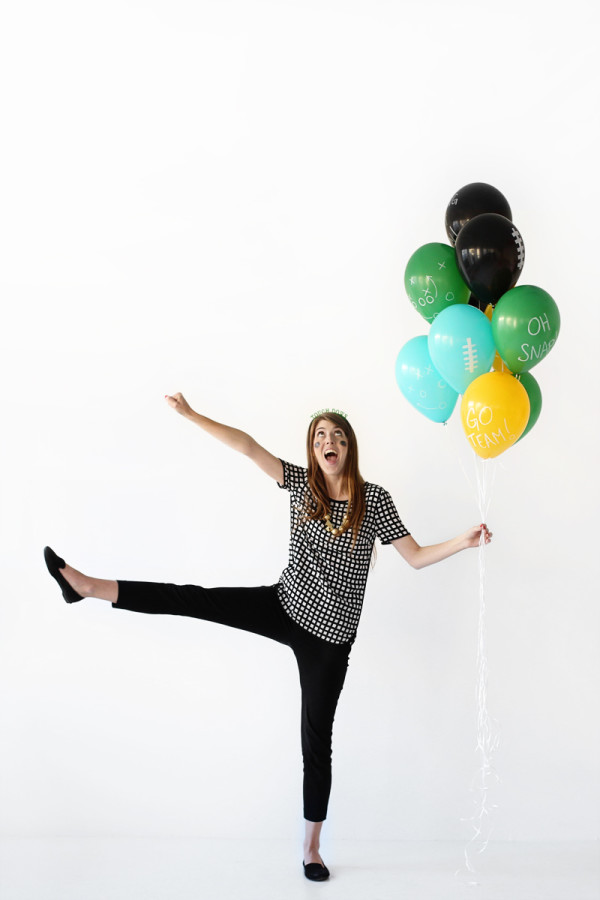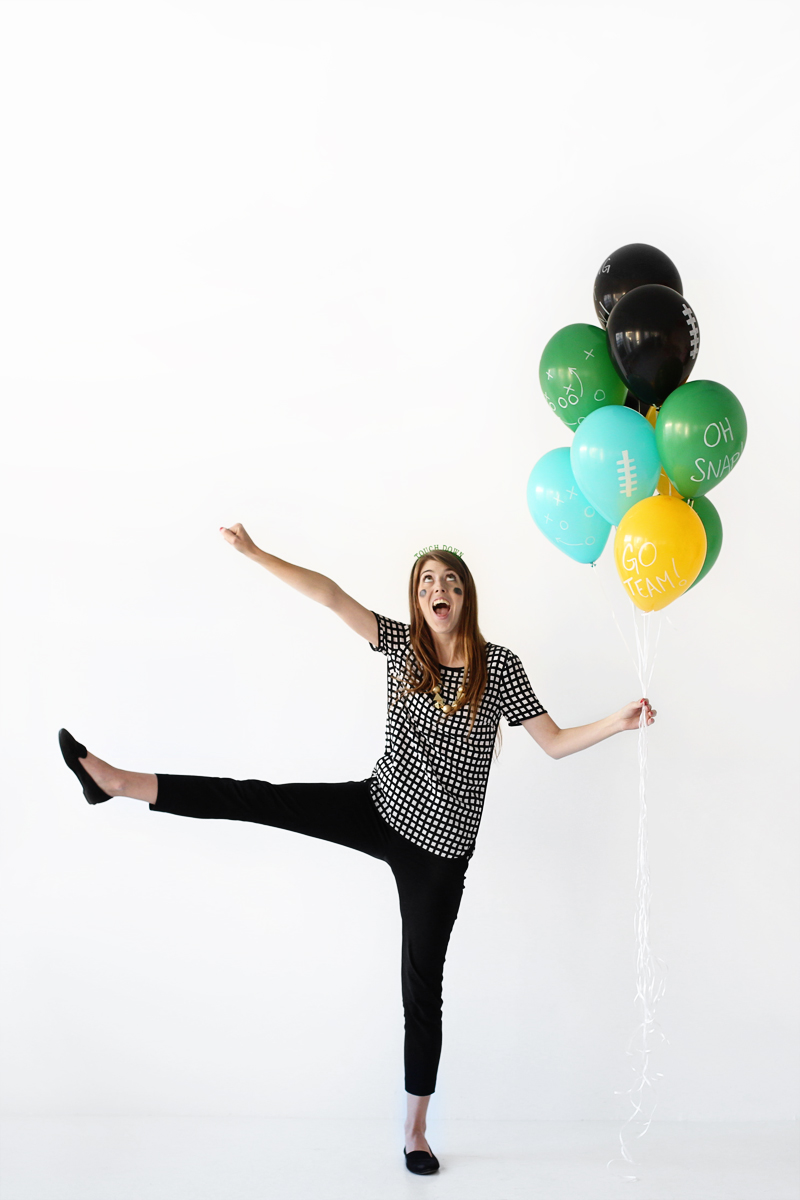 All Photos by Mary Costa
I think "Oh Snap!" is officially my football-but-not-really phrase of choice. Which of these three easy footballin' balloons is your fave!?

This DIY project is sponsored by Balloon Time. All content and opinions are that of my own! Thank you for supporting the sponsors that keep the Studio DIY party going! Read more about my editorial policies here.