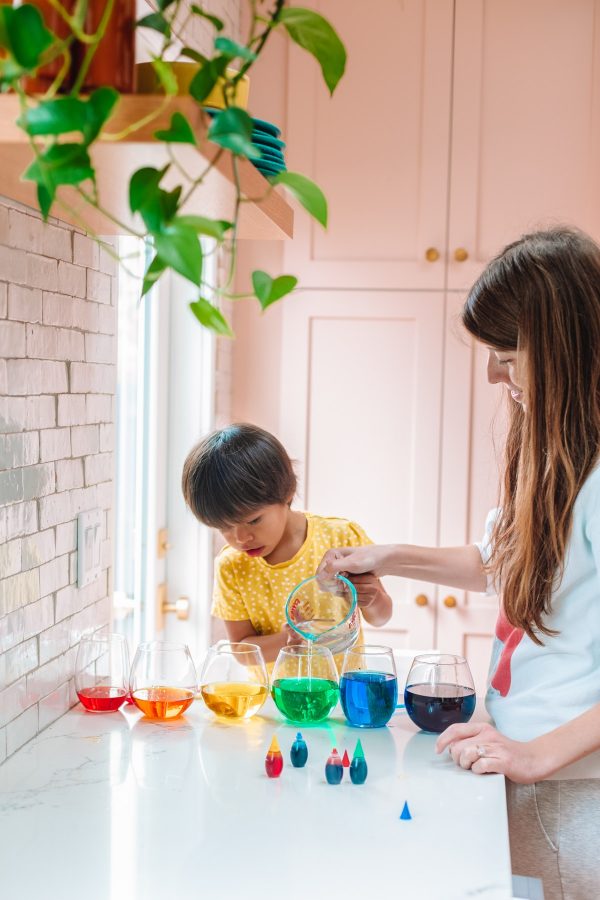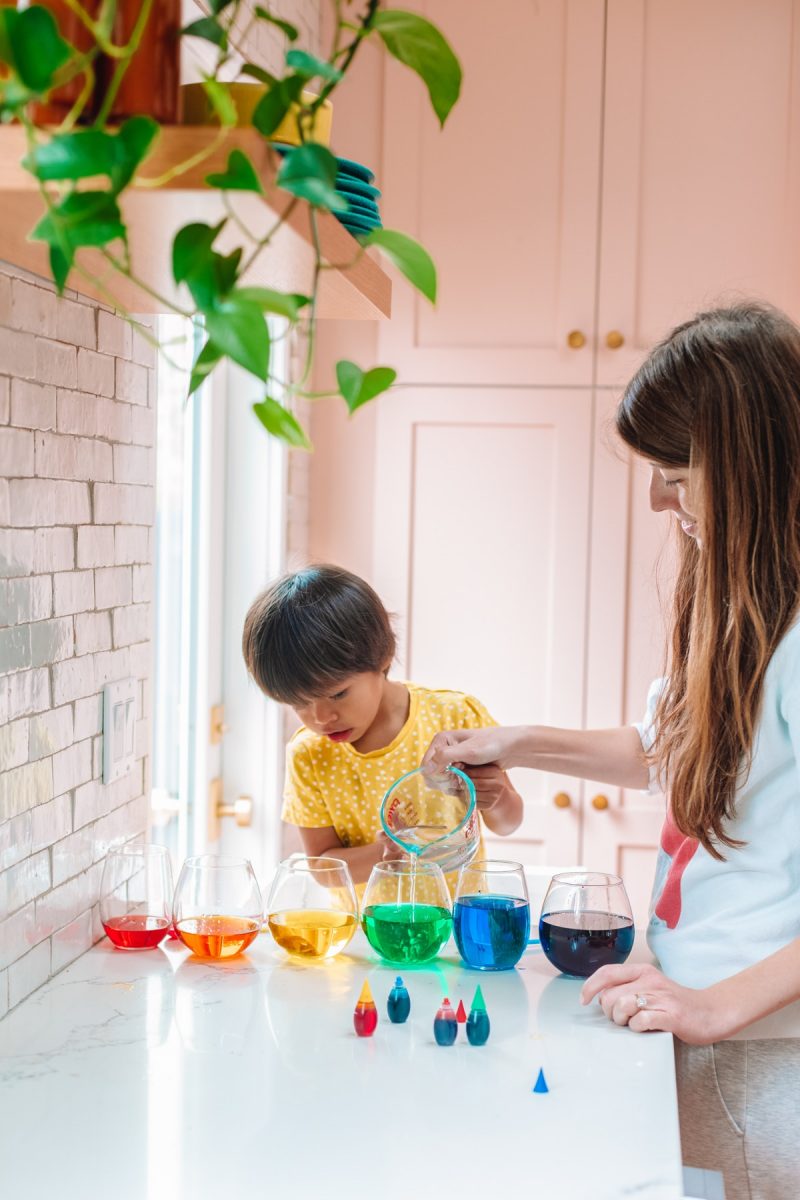 Welcome to Toddler Camp! A daily itinerary of themed ideas to keep your toddler busy while you're at home! You can find more themes and the full guide to Toddler Camp here.
Music is a huge part of our family's life. We are always listening to music, singing, dancing or watching musicals. Having a Toddler Camp music day with music themed activities and crafts was a no brainer!
The projects below will help your child play with sound, make music and have some fun imaginary play as if they were center stage, too!
Movies + Shows To Watch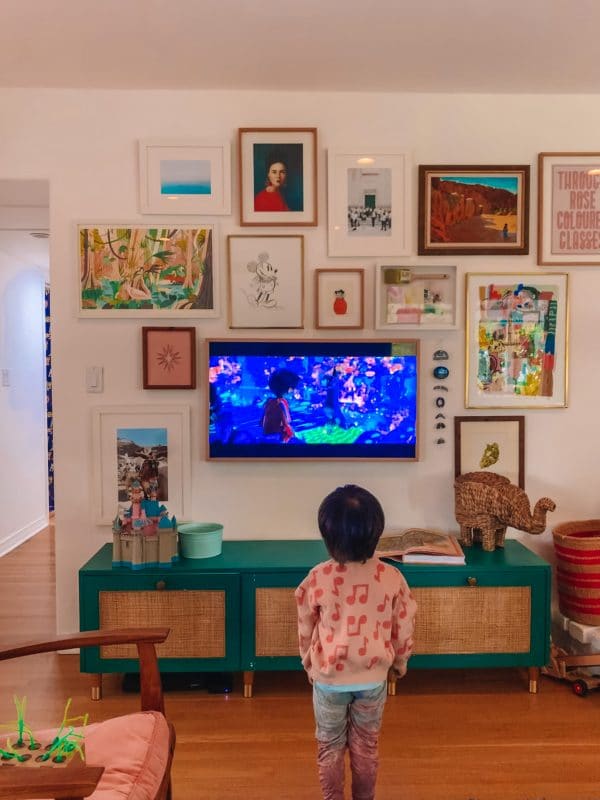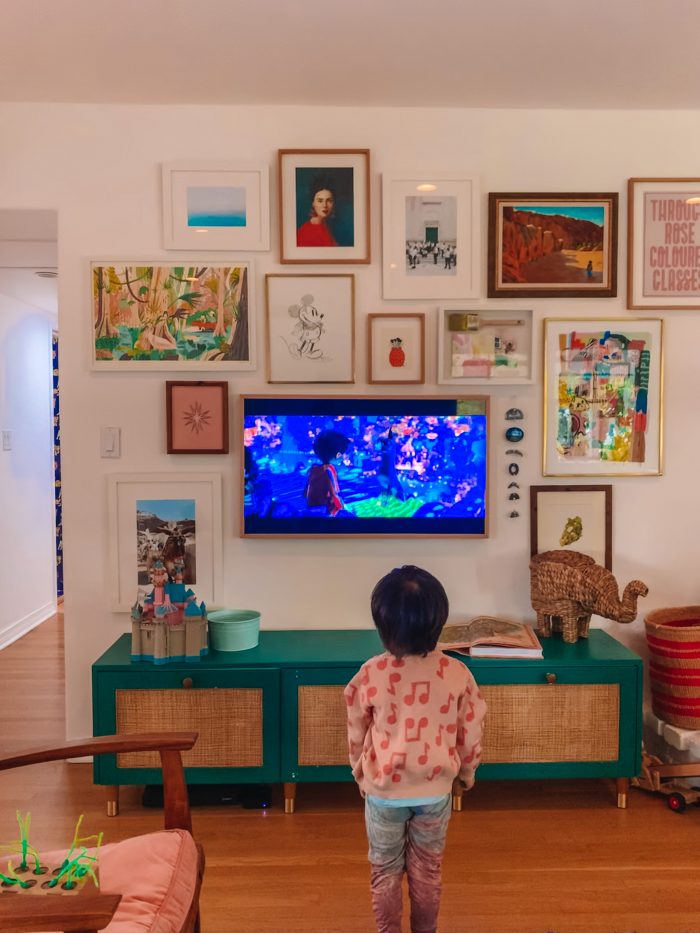 Here are some great musical movies and shows to watch on Music Day:
Sound of Music – Available on Disney+
Coco – Available on Disney+
Sesame Street: Music Magic (Ep 4220) – Available on HBO
Motown Magic – Available on Netflix
The music notes sweater shown above is no longer available, but you can find lots more similar music themed clothes here!
Active Play
Musical Chairs
A classic that needs no introduction. We haven't tried it, but apparently both Google Home and Alexa have a musical chairs feature that you can use!
Freeze Dance
This is always such a hit. Try putting on some of the songs from the movies or shows of the day and doing freeze dance! Google Home and Alexa both also have a freeze dance feature!
Sensory Play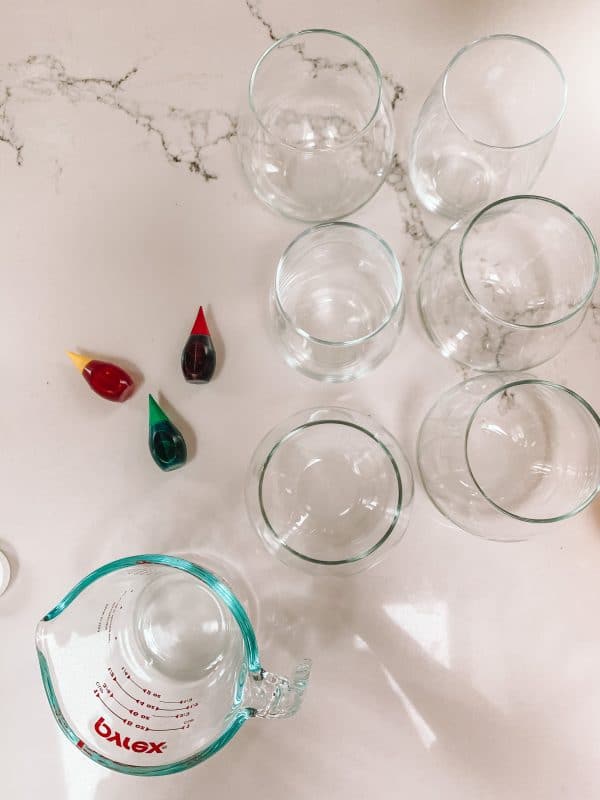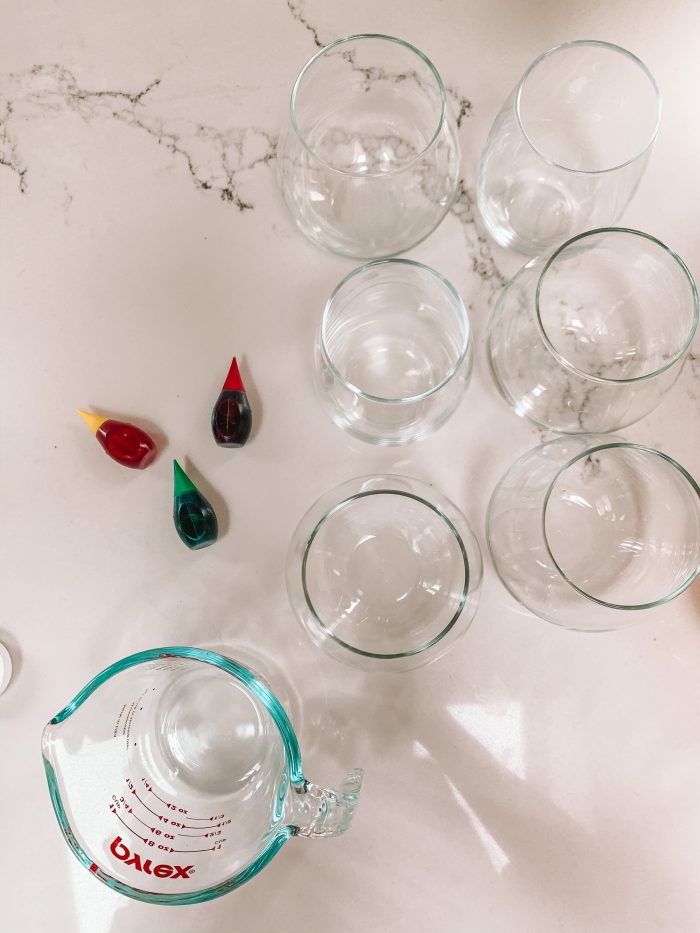 Water Xylophone
All you need for this activity is water, food coloring and various glasses. Fill each glass with a varying amount of water and line them up. Dye them in rainbow colors and use any sort of utensil for your toddler to "play" the glasses and hear all the different sounds!
Bonus: Use a cookie sheet underneath and let the kid(s) pour the water back and forth after they're done playing to make different color combinations. This took up almost as much (if not more) time as making and playing the xylophone!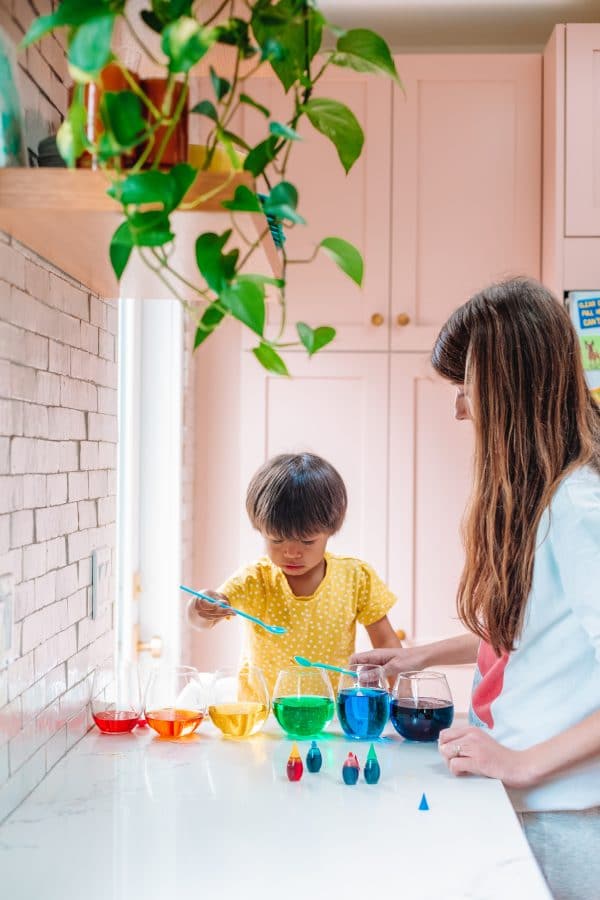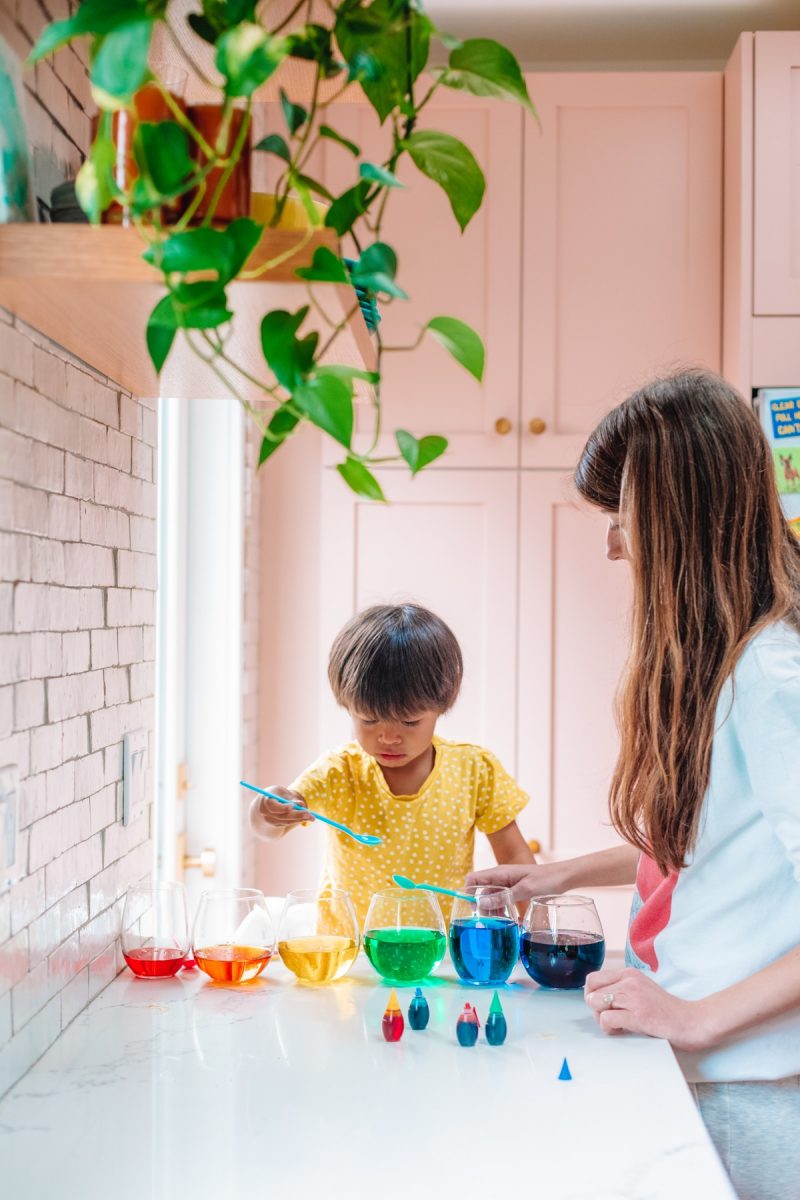 In the photos here, Arlo is standing on his learning tower to reach the counter. It is hands down the most used item in our home and best investment we made.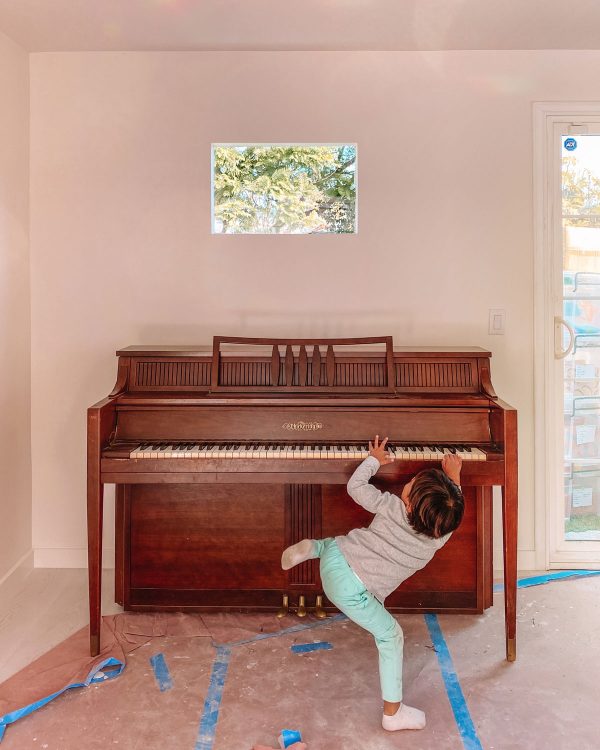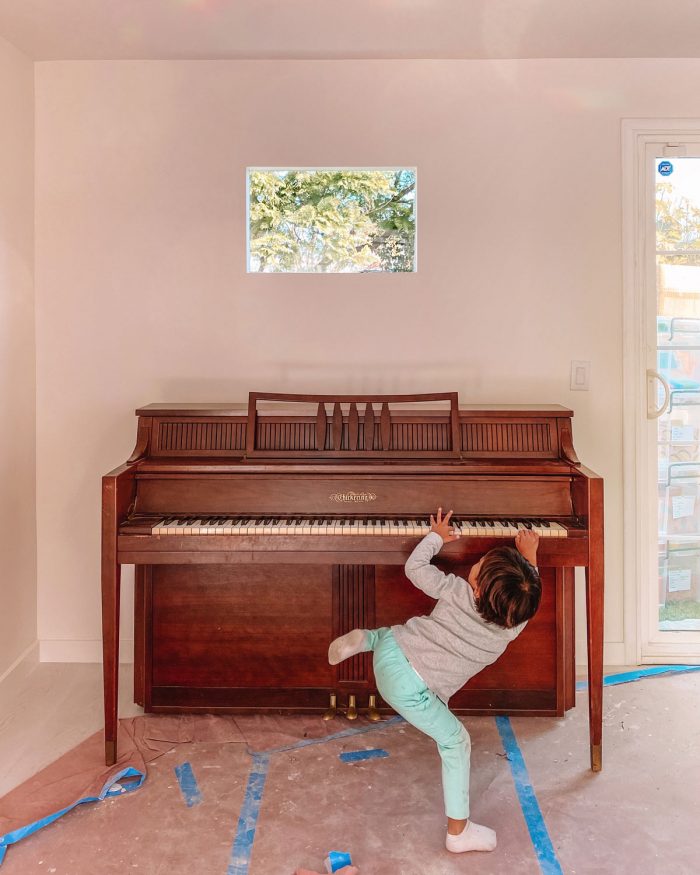 Piano Playing
If you have a piano at home (or even a kid's piano would work!), place different color or shape (removable) stickers on your piano keys and have your little one "play" piano by calling out various shapes or colors that correspond to the keys! A great exercise for learning different notes, and for color recognition!
Crafts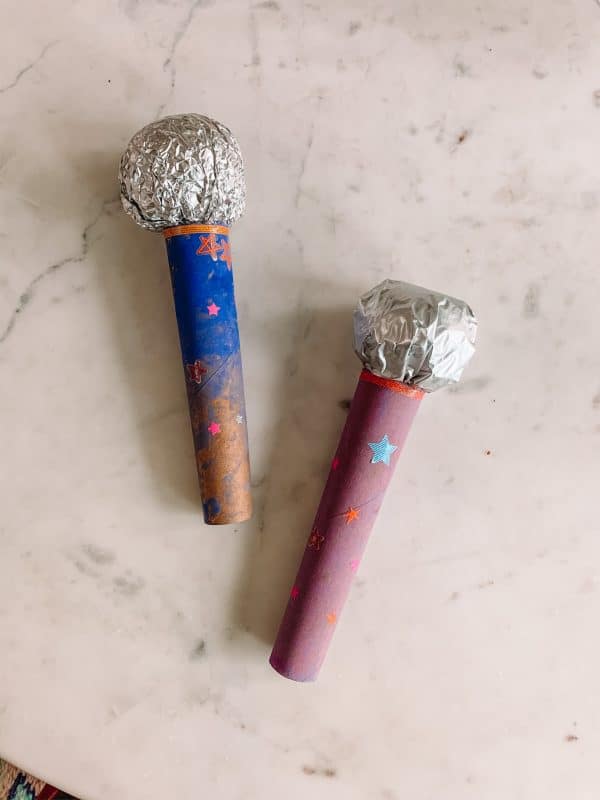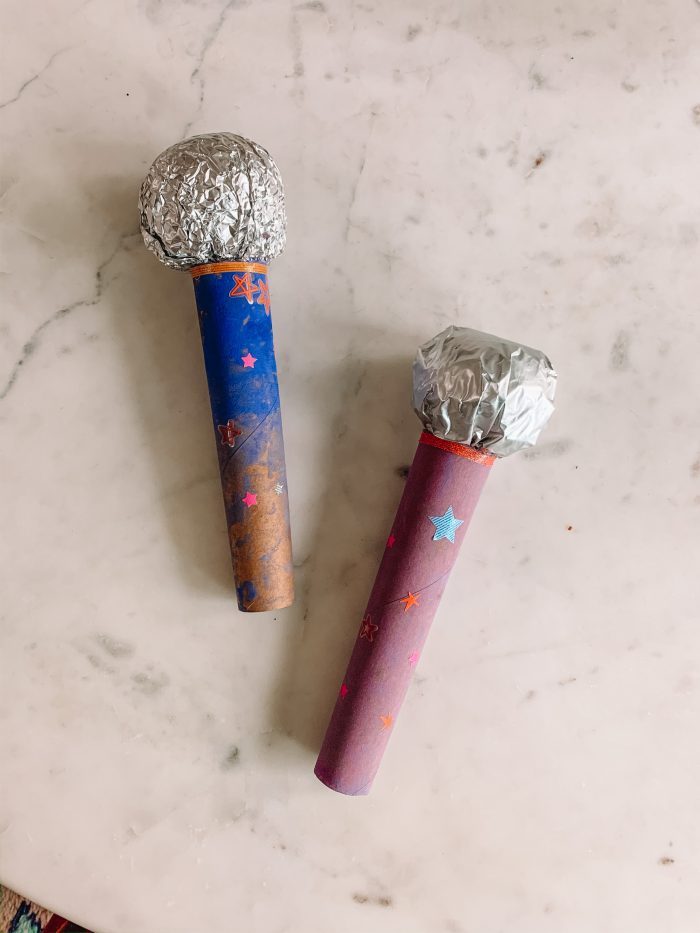 DIY Microphones
You'll need a cardboard tube and aluminum foil for this craft, plus hot glue, scissors and any stickers, paint or makers you want to use for decorating!
Have your child decorate the cardboard tube as they so choose. Then cut a slit about half way up the back of the tube and fold it over on itself, to make the bottom of the (future) microphone "narrow" like a real microphone would.
Ball up a bunch of aluminum foil to make the top of the microphone. If you don't have enough foil for this (we were running low, for instance), you can also use a ball of clay and just wrap that in foil!
Hot glue the foil ball to the cardboard tube and have a sing-a-long to one of the movies above!
Games + Puzzles
Here are some great music games and puzzles that would be a perfect supplement to the other activities and crafts! It would be fun to have any of these instruments around, alongside your DIY microphones, to form a whole sing-a-long family band!
Books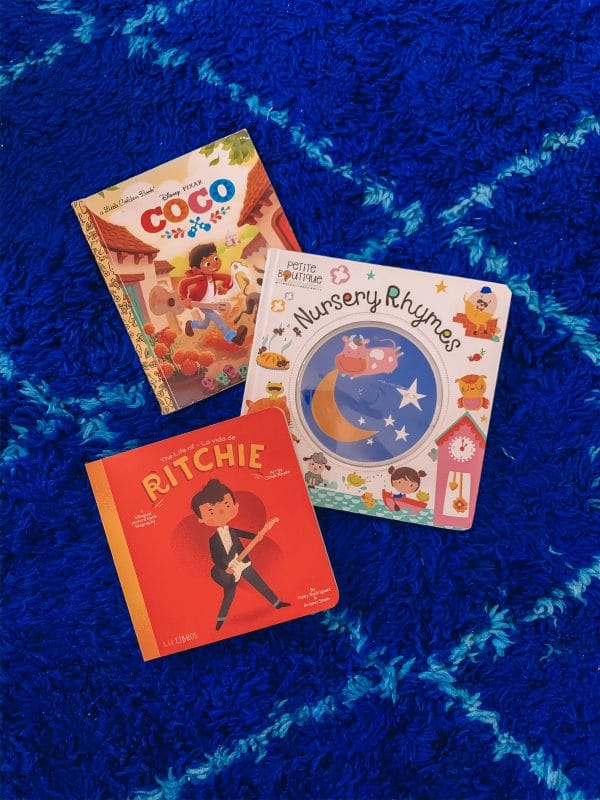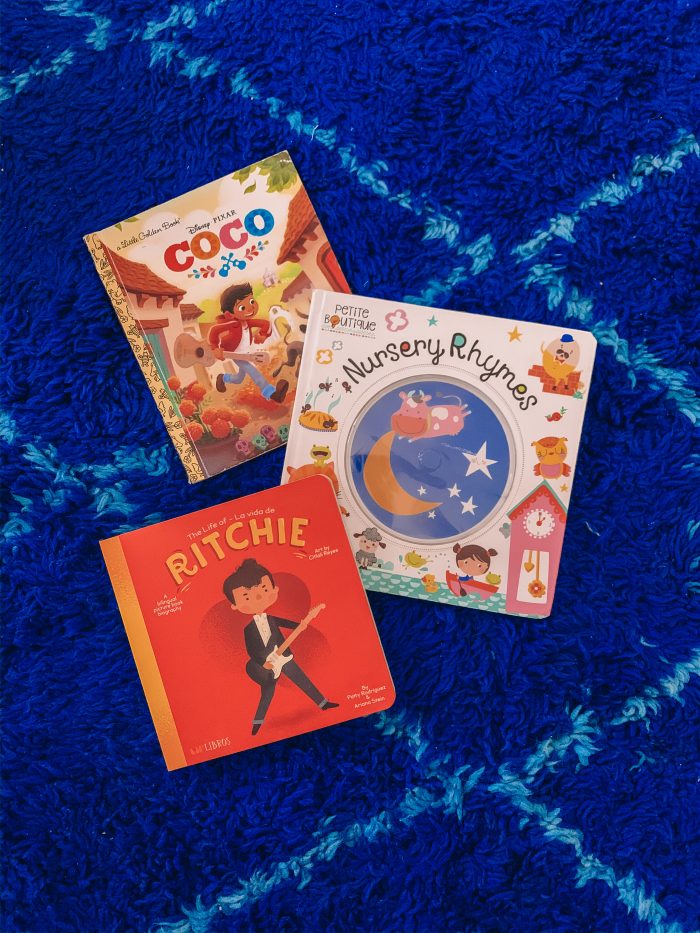 Here are some great books about music to read at nap time or bedtime on Music Day:
La Vida de Ritchie by Patty Rodriguez & Ariana Stein
Coco (Little Golden Book)
Singing in the Rain by Tim Hopgood
Because by Mo Willems and Amber Ren
Any nursery rhyme book!
Shop them here in my Amazon shop!
You can visit this post to see how I structure our camp days, to allow for free play and downtime as well. I'd love to hear any other music activity ideas you have for young kids!
And of course, if you make or do any of these projects, be sure to tag me if you share a picture or story on Instagram!