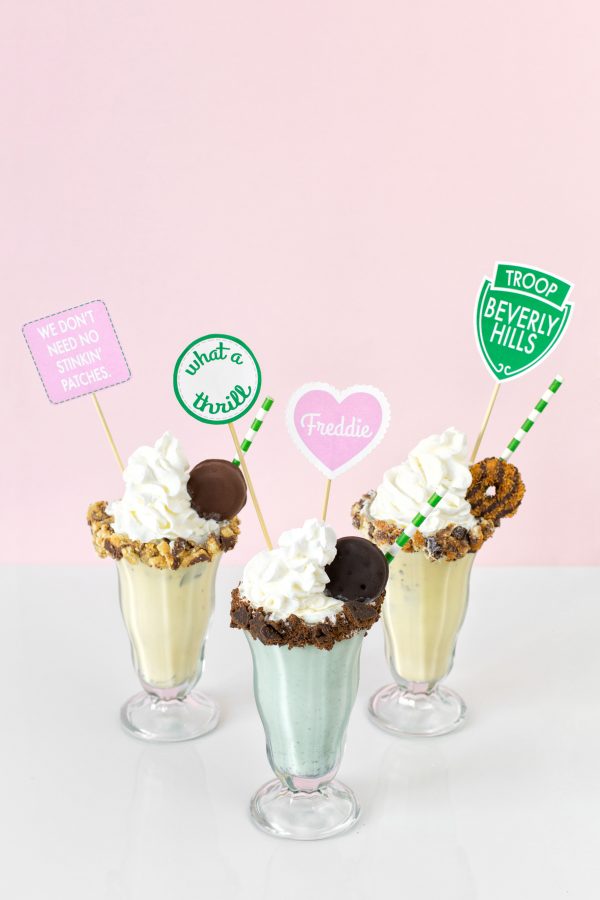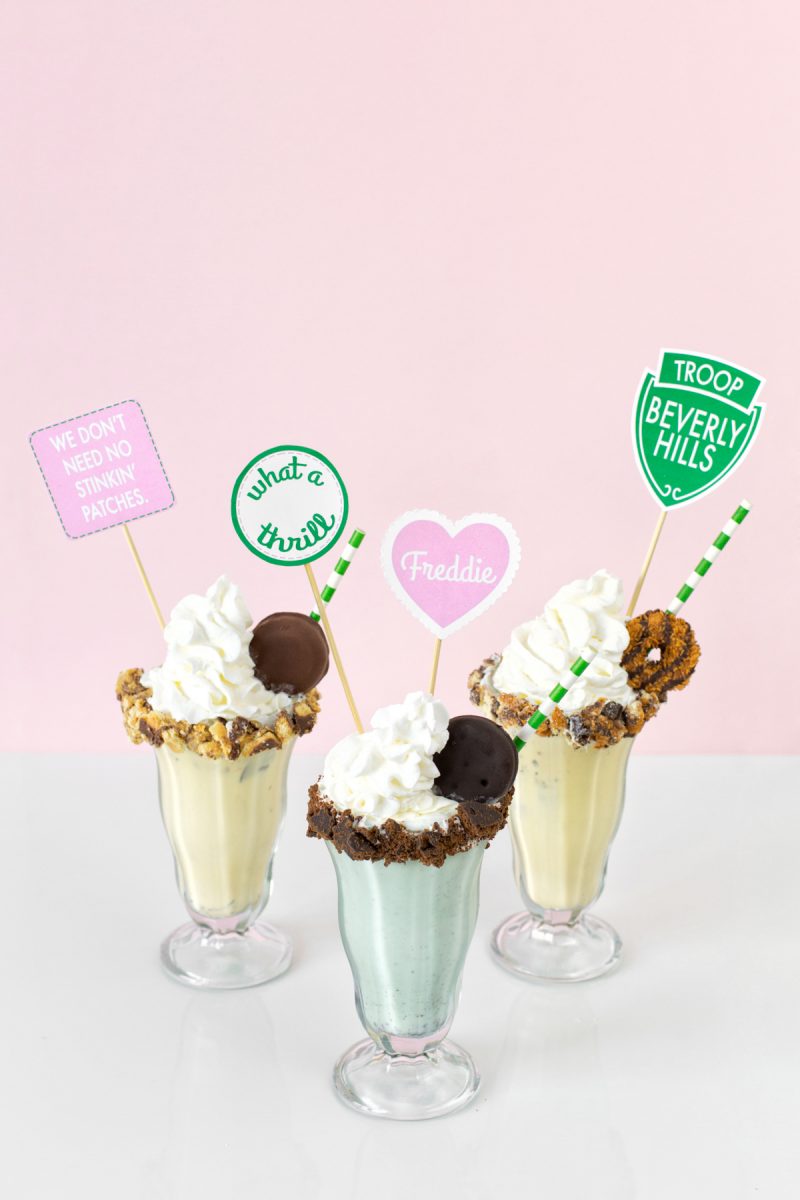 Stopping with just Girl Scout Cookie cakes seemed silly. I mean, those cookies are a total "once you start you can't stop" situation, right!? So we made some Girl Scout Cookie milkshakes. AND we topped them with Troop Beverly Hills badges because DUHHHHHH!!!!!! Did you know you can watch Troop Beverly Hills on HBO Go right now? Well, you can. So make these and HOP TO IT! Goooooo!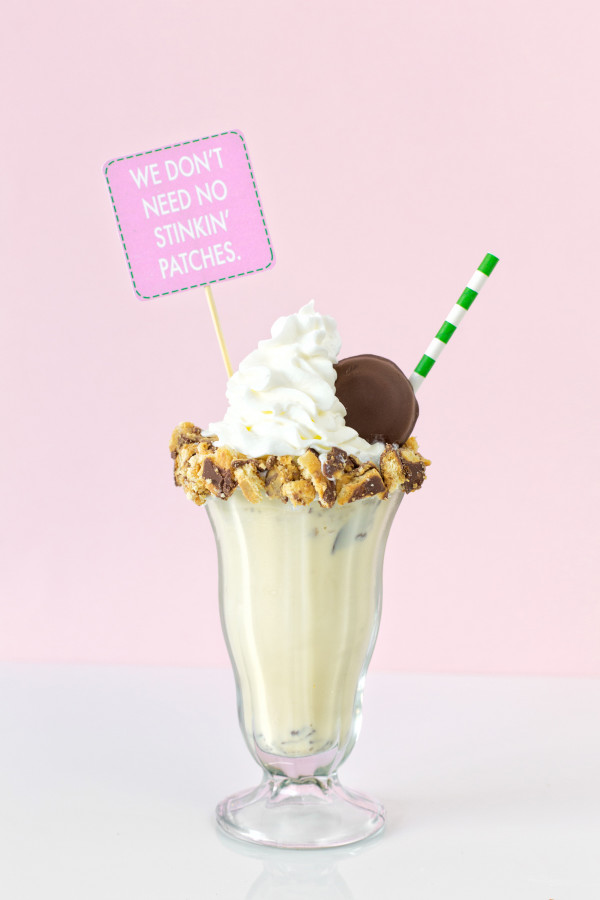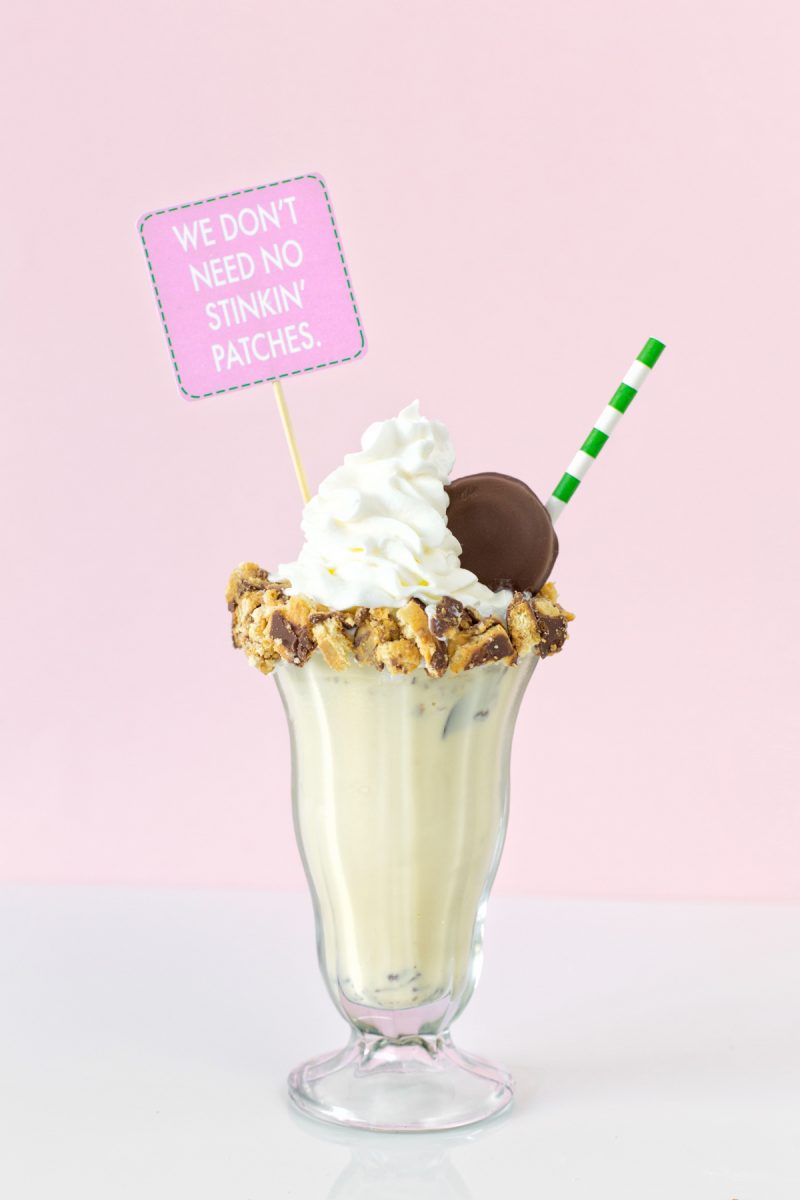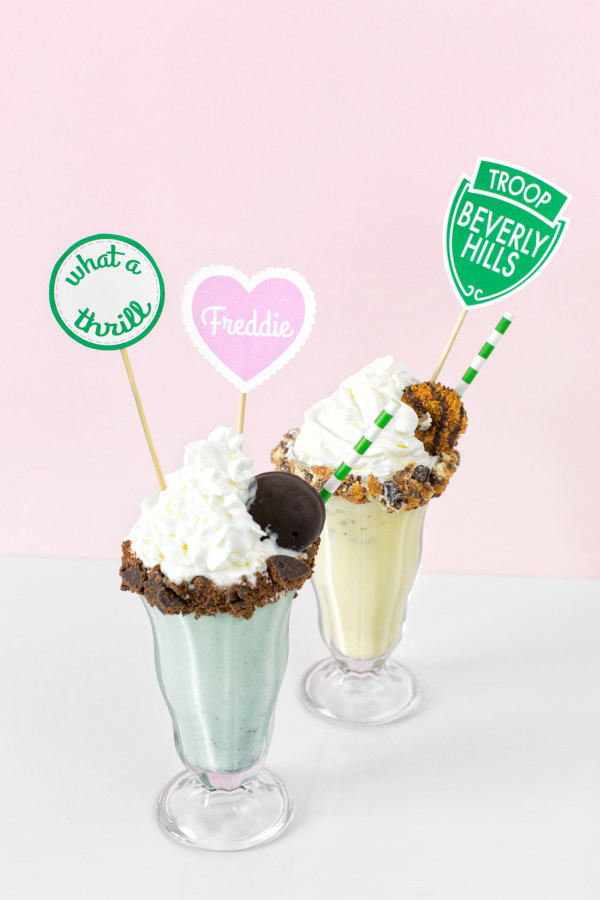 Girl Scout Cookie Milkshakes
Ingredients
2

Cups

Vanilla

For Samoas and Tagalongs or Mint Chocolate Chip Ice Cream (For Thin Mints)

1

Cup

Milk

One sleeve or Half a Box of the Cookies of Your Choice

Frosting

For the rim

Whipped Cream

Dulce de Leche Sauce

Optional, for Samoas! or Peanut Butter (For Tagalongs)
Instructions
Place the cookies in a ziplock bag and crush them up into small chunks. Place the crushed cookies on a plate. Spread frosting around the rim of your glasses and roll them in the cookies.

Blend the ice cream and milk in a blender until smooth. If desired, mix in the remaining cookies and/or sauces and blend (for a smoother milkshake) or stir (to keep some larger cookie chunks).

Pour into glasses and top with whipped cream and a cookie!
To download the Troop Beverly Hills Patches, click here!
Print on card stock and cut out. Attach with tape to bamboo skewers.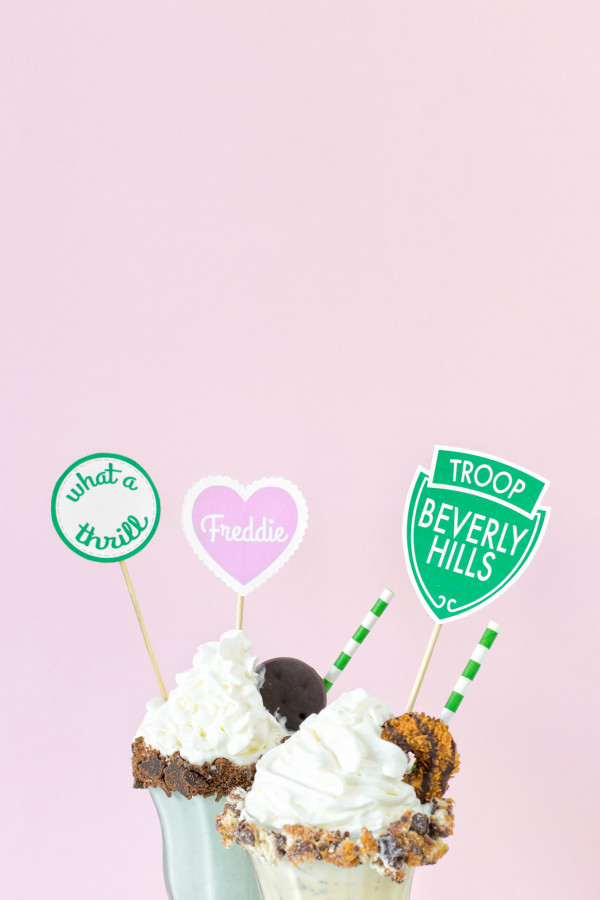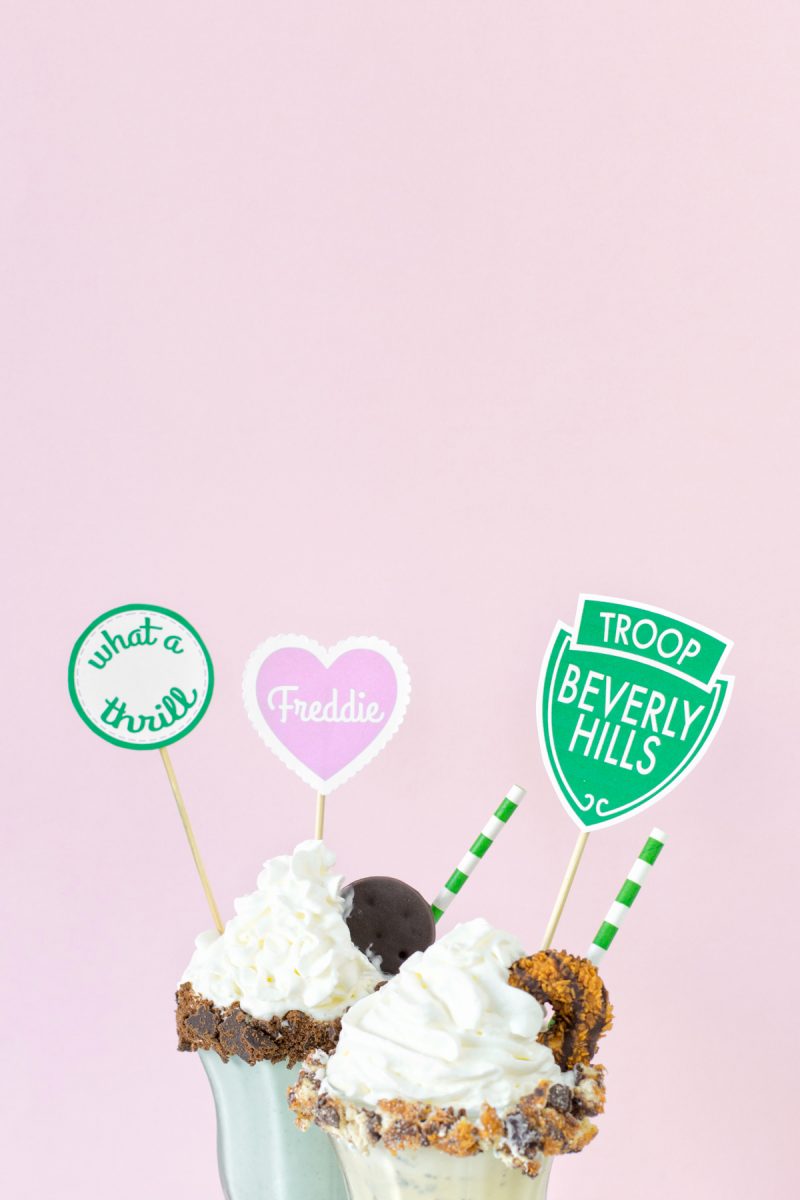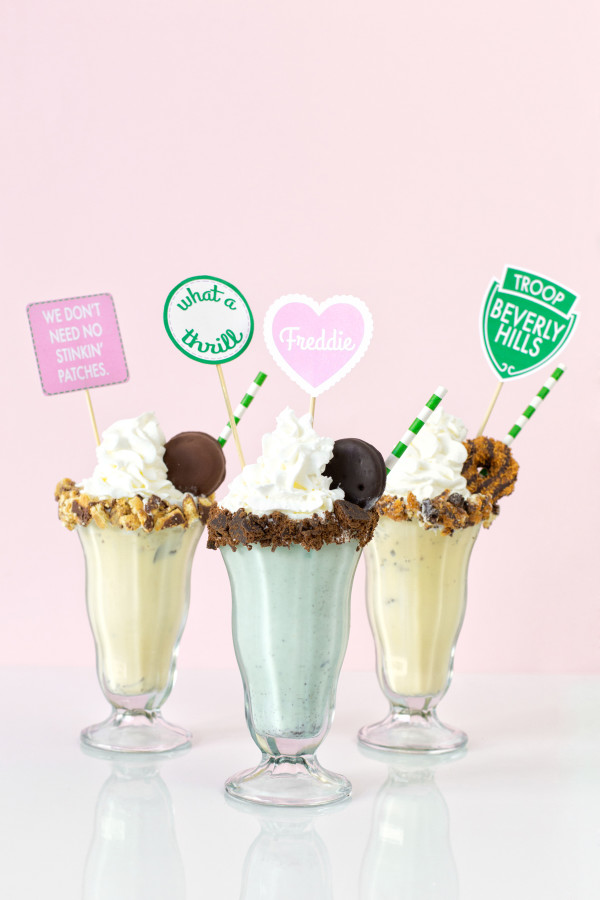 Photos by Jeff Mindell | Recipes + Printable Designs by Kelly Mindell
I watched the movie again when Jeff was out of town and it was just as good as ever. You know it was the inspiration for our #troopstudiodiy hashtag, right!?
p.s. Girl Scout Cookie Cakes!