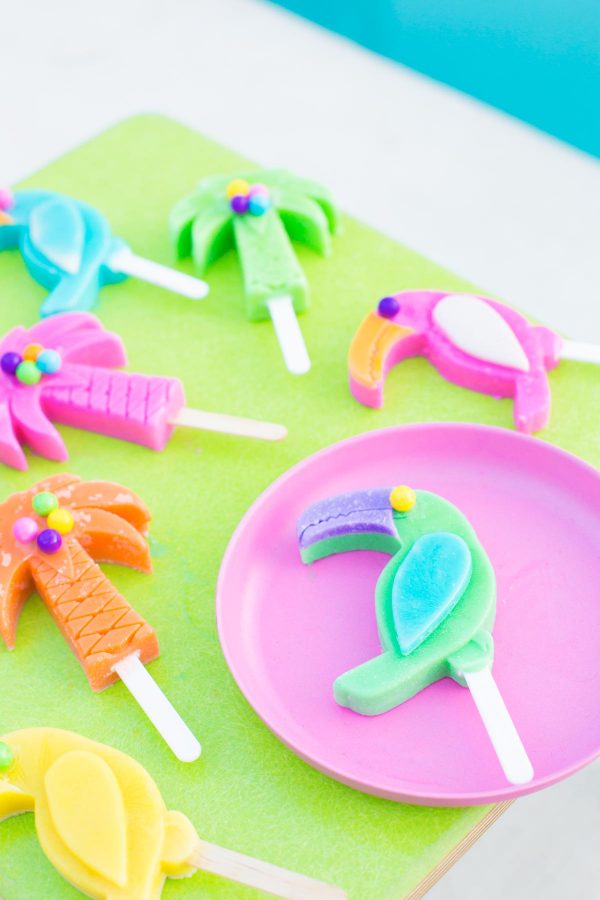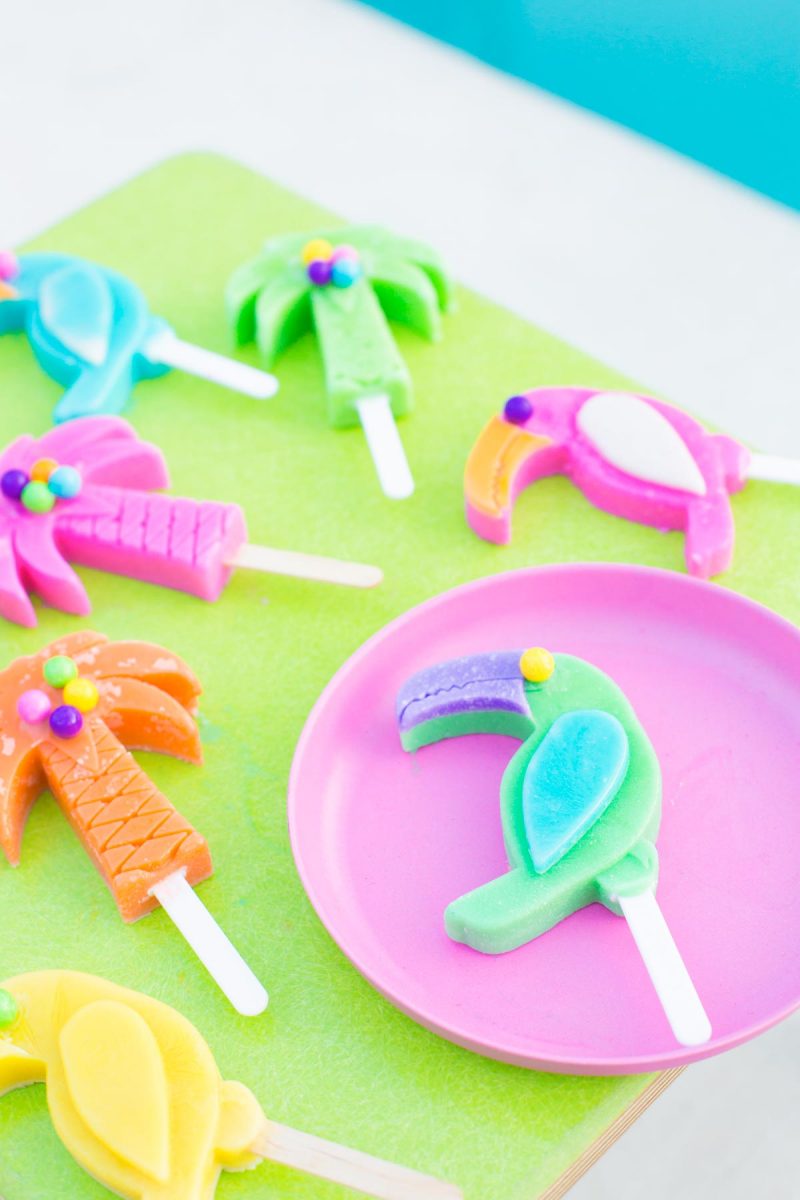 We really wanted to make a childhood favorite ice cream treat for our pool party but we'd already done chipwiches, drumsticks and birthday cake ice cream bars! Then, the topic of those gumball ice cream bars came up. Do you remember!? There were pink panther ones, power puff girls… maybe a spongebob or something? Regardless, I remember it being SO FUN to get a gumball after finishing the ice cream and after seeing these popsicle molds, Theresa had the GENIUS idea to use them as coconuts on palm trees. Wahhhhh!!! I'm so obsessed. We also added some as the eyes of the toucan ones and OMG they are so cute and colorful and guys… they are delicious too! Make 'em!!!!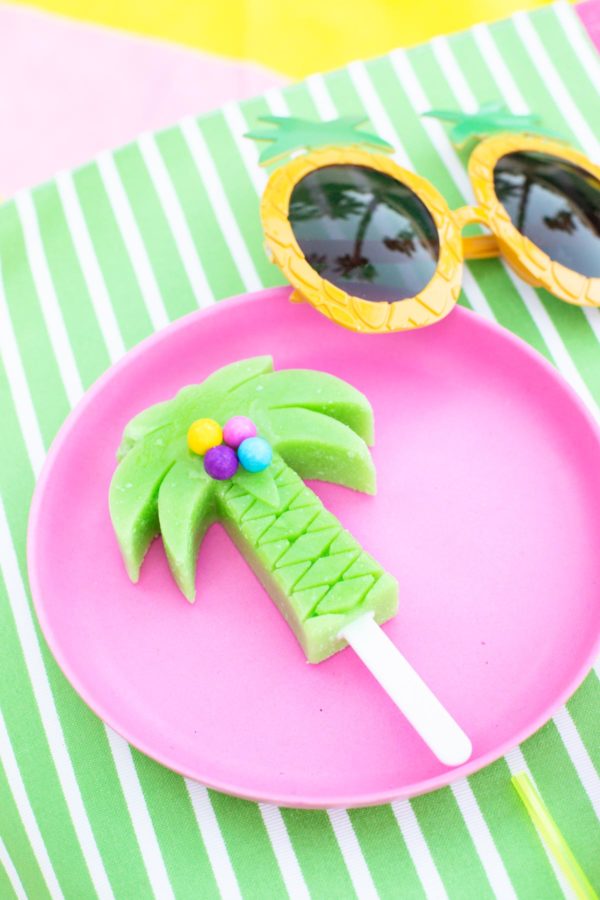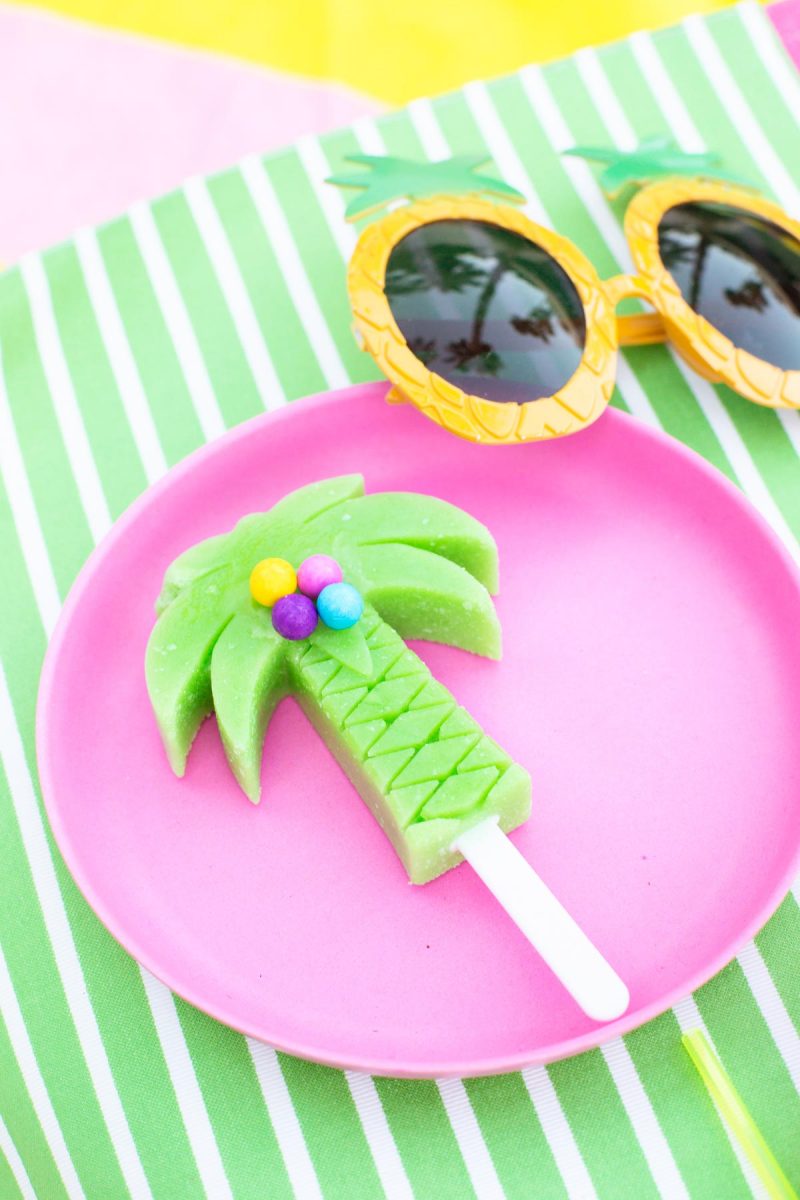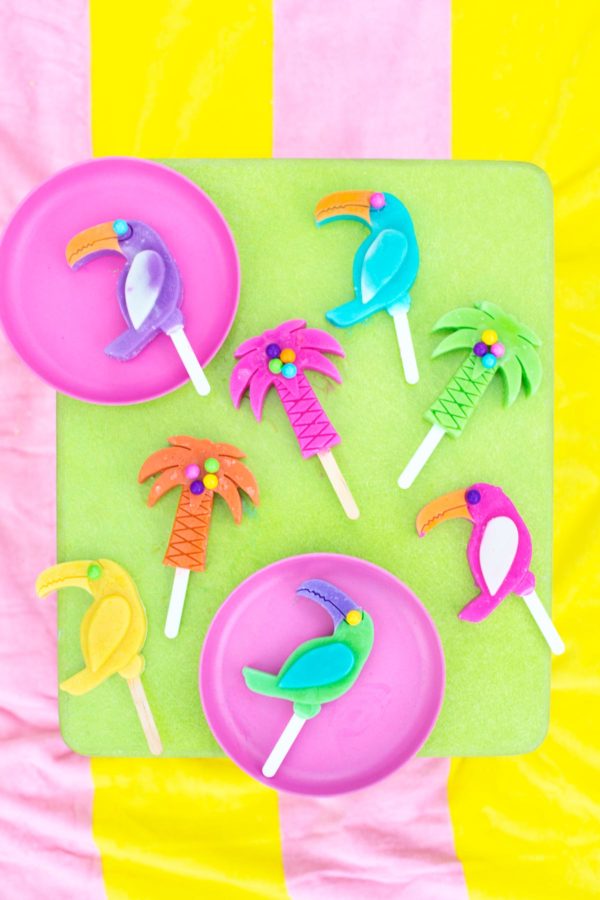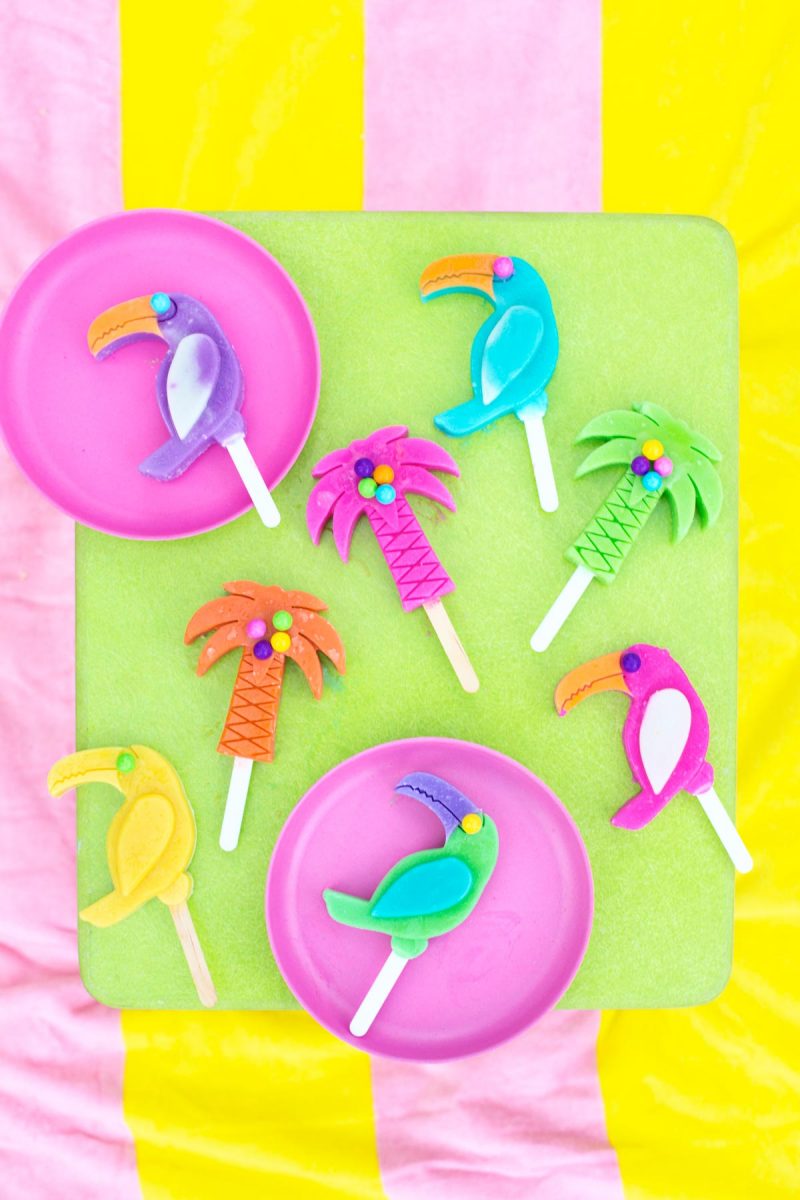 Tropical Gumball Popsicles
Instructions
In a small saucepan, warm the coconut milk and sugar over low heat just till sugar is dissolved. Let cool. Add in the vanilla. Divide into bowls and color as desired. Fill mold and add popsicle sticks according to mold instructions.

Freeze at least 8 hours or overnight.

Remove popsicles from molds. Using a small spoon, scrape out shallow dips in the popsicles where you want the gum balls to sit. Place a couple of drops of water and set the gum balls in place. Put back in freezer for another 15 minutes.

Our toucan mold had different compartments for the wing and beak. To make those parts a different color, simply fill them with the desired color and freeze for about an hour. Then fill the mold the rest of the way up with your other color of choice.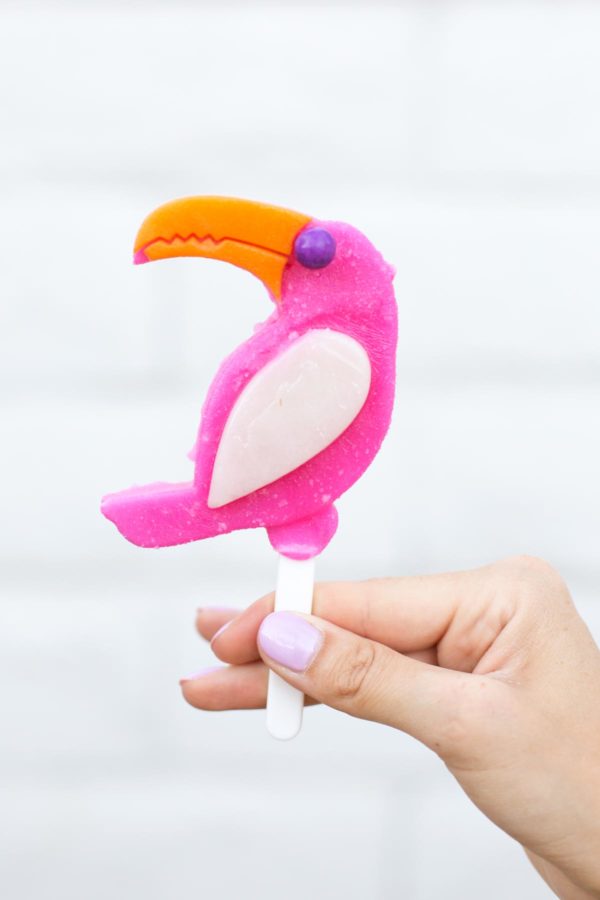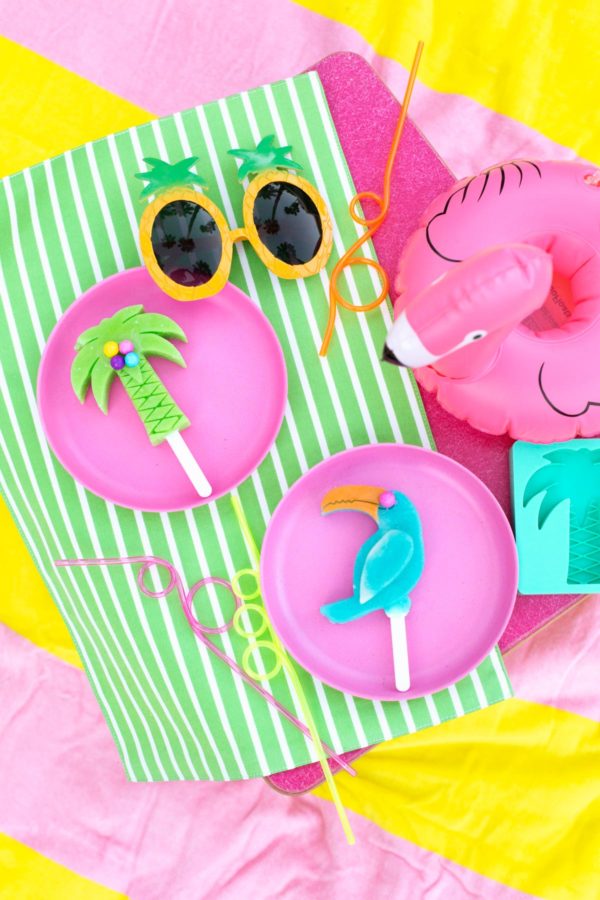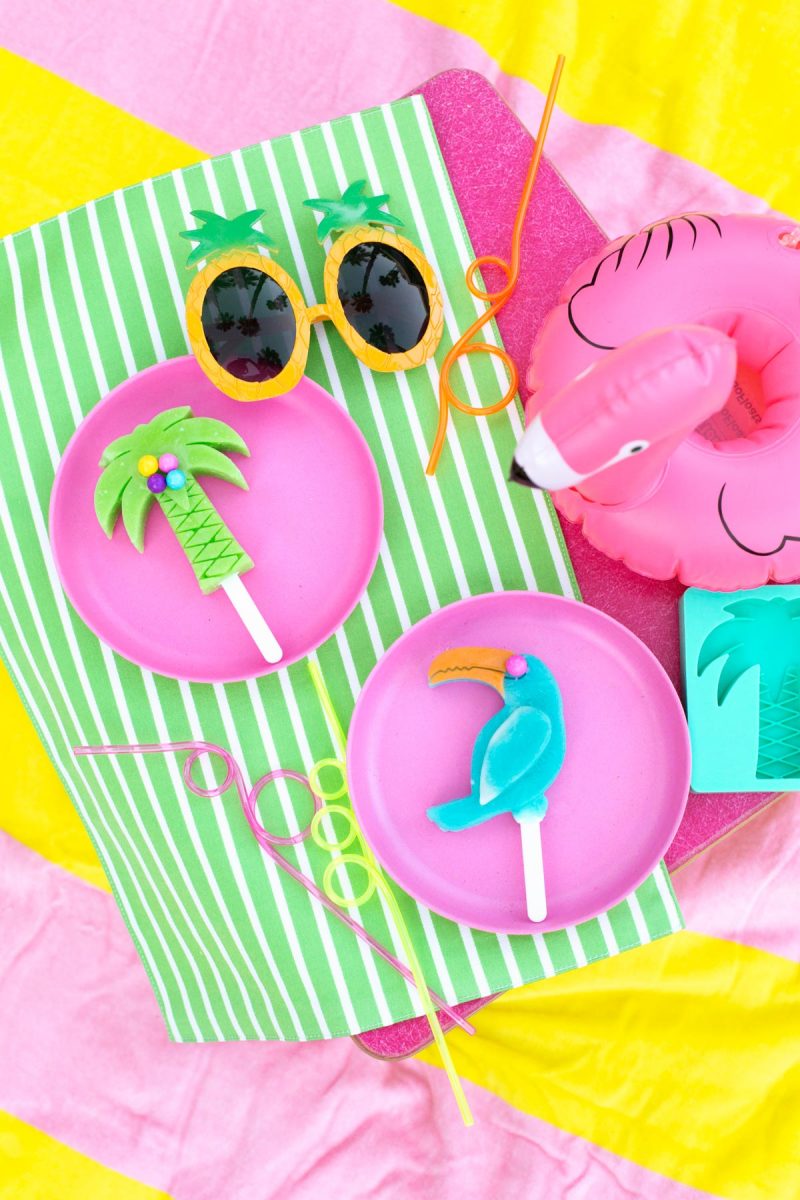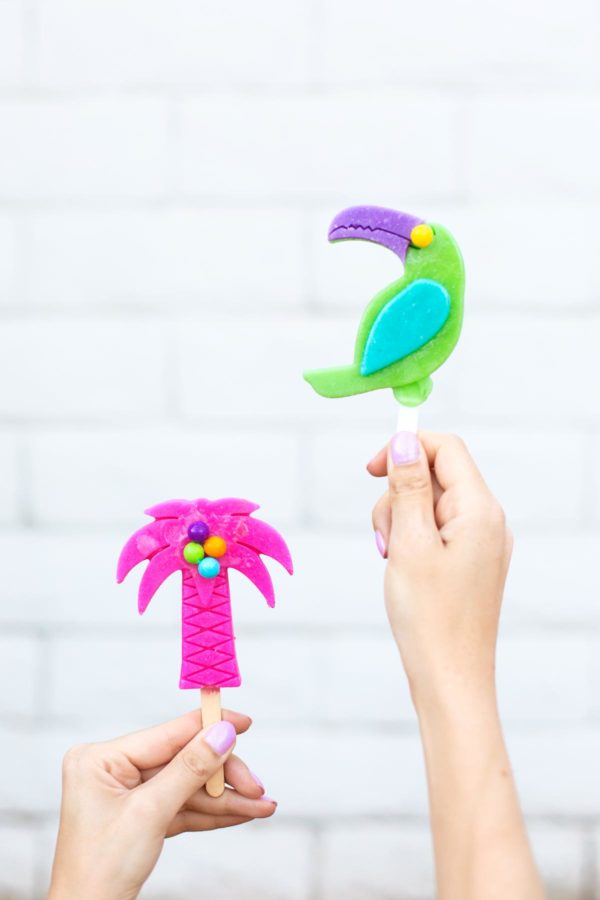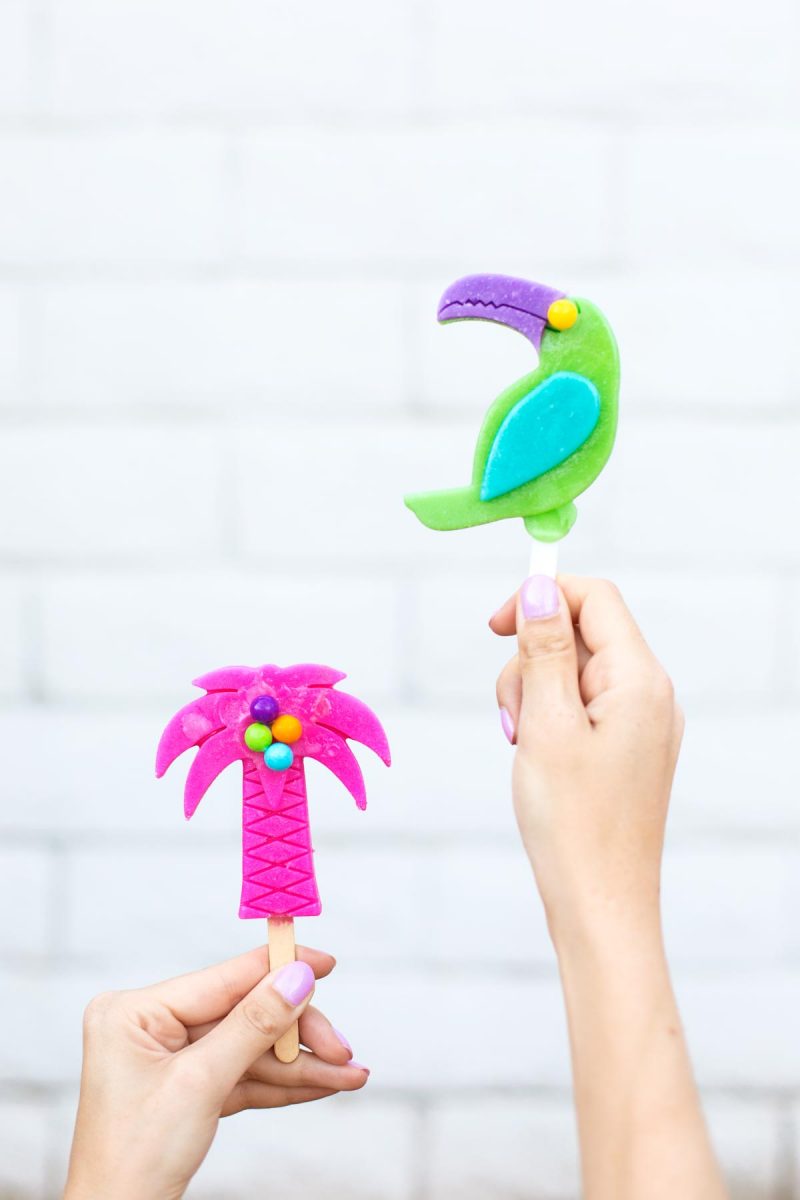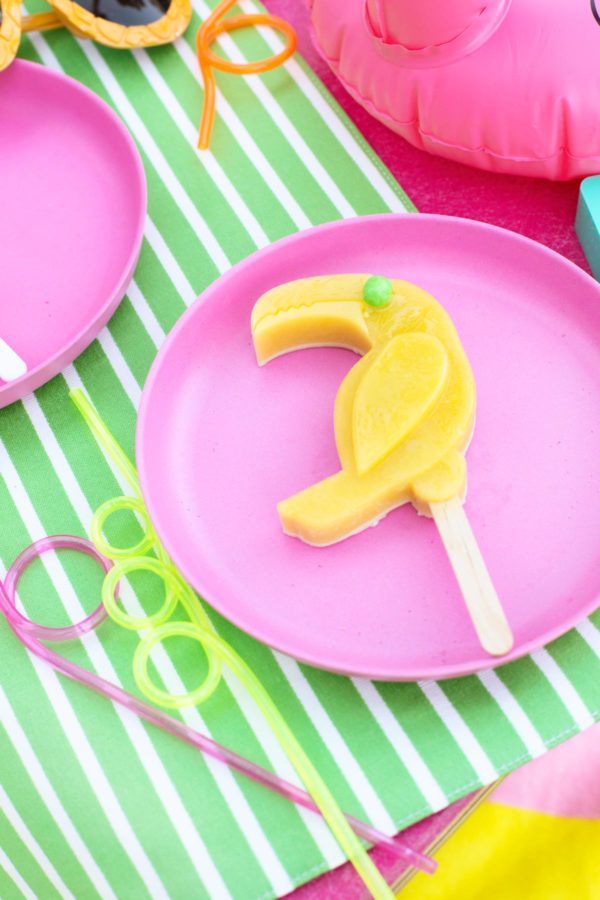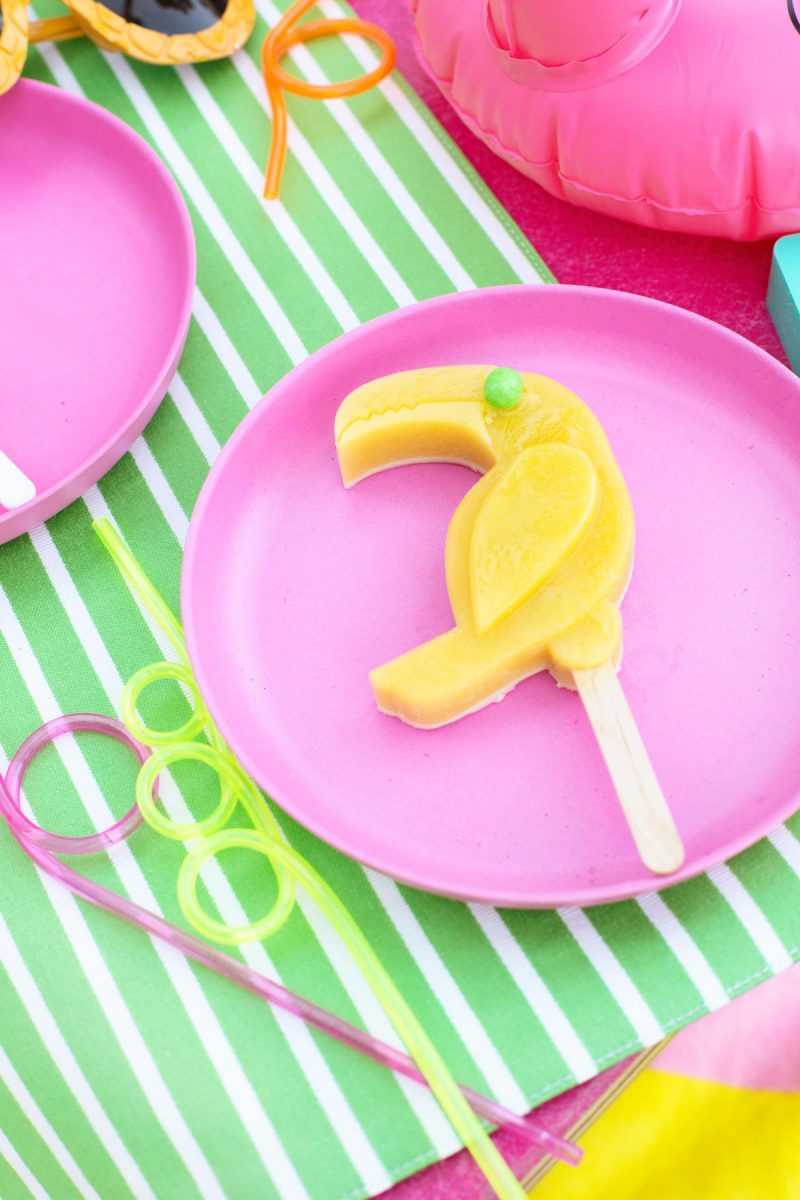 Photos by Jeff Mindell | Recipe by Theresa Rountree
SOURCES
Tables | Striped Placemats | Crazy Straws | Hot Pink Plates (similar)
Popsicle Molds | Pineapple Sunglasses | Flamingo Drink Floaty
Jeff went crazyyyyy for these, they were so delicious. And with the Jeff stamp of approval, I mean… what other excuse do you need!?
Do you remember these gumball pops though?? What shape/character did you have?
p.s. Our Epic Rainbow Balloon Pool Party
SaveSave
SaveSave
SaveSave