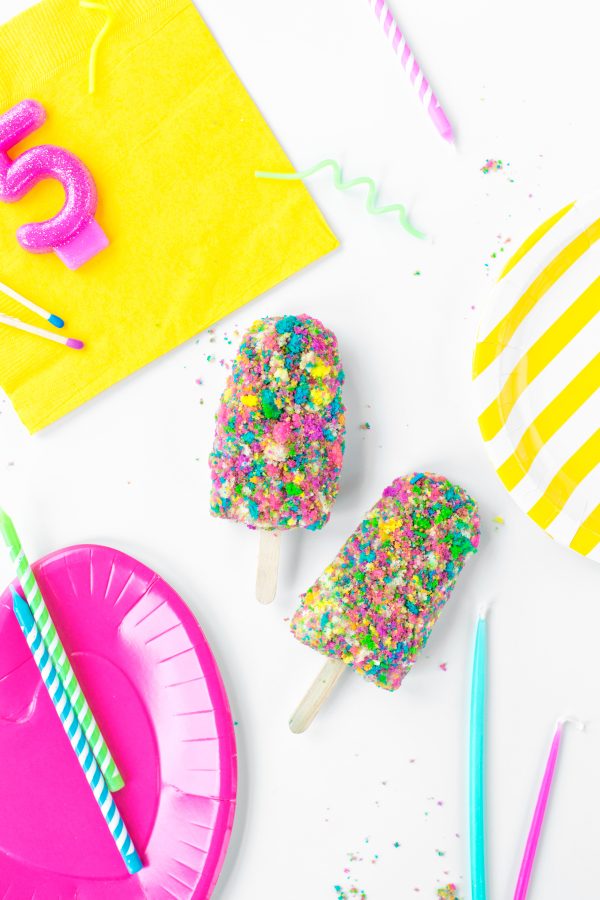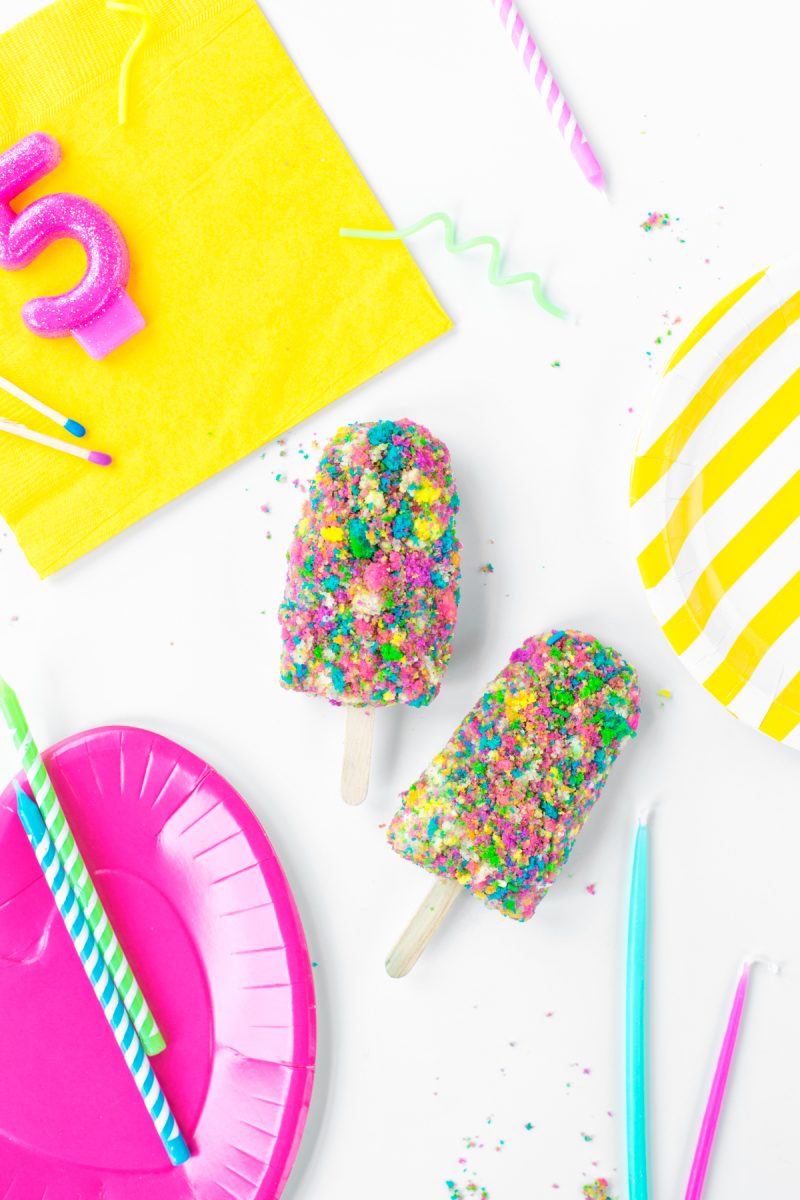 Not to keep talking about childhood summer treats but…. Jeff and I do share a love for those strawberry shortcake bars. You know what I'm talking about!? Nothing like an ice cream bar covered in cake crumbles… RIGHT!? Well we've put our own spin on the concept and I now present to you… the beloved… birthday cake ice cream bar! And of COURSE it's made with cake batter ice cream. Did you even have to ask? 😉
Birthday Cake Ice Cream Bars
Servings:
12
to 16 Ice Cream Bars, depending on mold size
Ingredients
Store Bought Cake Batter Ice Cream or Homemade

Recipe below

<br>

For homemade cake batter ice cream:

<br>

1 1/2

cups

milk

3/4

cup

sugar

3

egg yolks

3

teaspoons

vanilla extract

3

cups

heavy cream

1

cup

white or yellow boxed cake mix

1/2

cup

rainbow sprinkles

<br>

For the rainbow cake crumbles:

<br>

1

boxed white cake mix

plus ingredients listed on back of box

Food coloring
Instructions
For the ice cream: Whisk together all ingredients, minus the sprinkles, in a sauce pan. Cook over medium heat till mixture reaches 160 degrees F, whisking constantly. Let cool and chill in the freezer till very cold (about an hour).

Pour mixture into ice cream maker and prepare according to manufacturer's directions. Gently fold in the sprinkles.

Fill popsicle molds with the cake batter ice cream and place a wooden popsicle stick in each one.

Freeze overnight till very firm (this can take longer or shorter depending on freezer).

For the cake crumbles: Butter and flour a 13x9 inch baking dish.

Prepare batter according to the boxed directions.

Divide evenly into 6 small bowls and color with the food coloring. (hot pink, purple, blue, lime green, yellow, and orange).

Place the different colored batters into the baking dish in a rough ROYGBIV order. This part doesn't have to be perfect, just try to put colors that blend well together next to each other.

Once baked and cooled, lightly crumble the cake together to get rainbow cake crumbs! Careful not to over-mix the crumbs as this can dull the effect.

To assemble: Place prepared cake crumbs in a shallow dish.

Run the bottom of the molds under warm water and a knife along the inside edges if necessary to remove ice cream from molds one at a time. It's okay if they come out a little messy! The cake crumbs will cover any flaws.

Immediately transfer the ice cream bars to the dish with the cake crumbs and press the cake crumbs into the ice cream bar, coating completely.

Place on a parchment lined baking sheet and return to the freezer. Continue with the rest of the ice cream bars.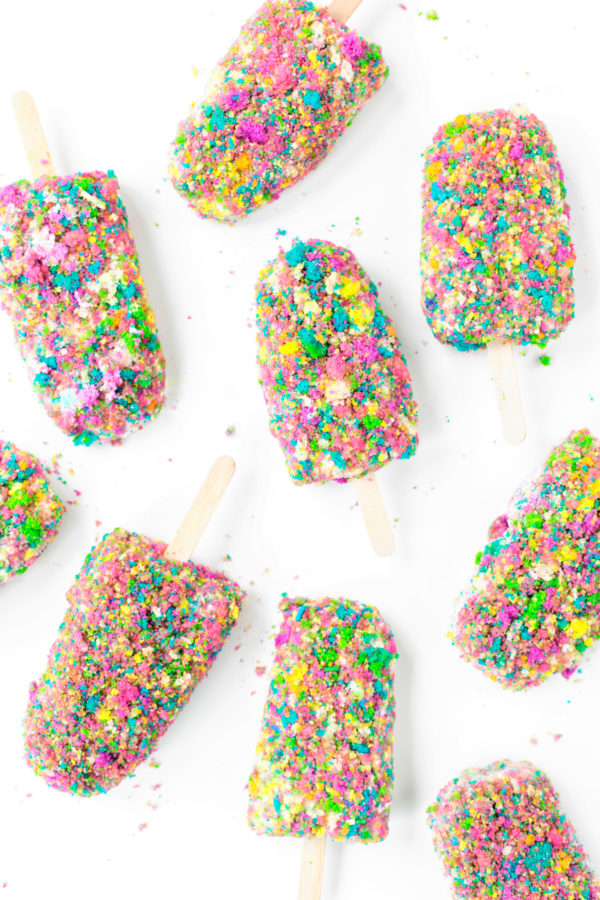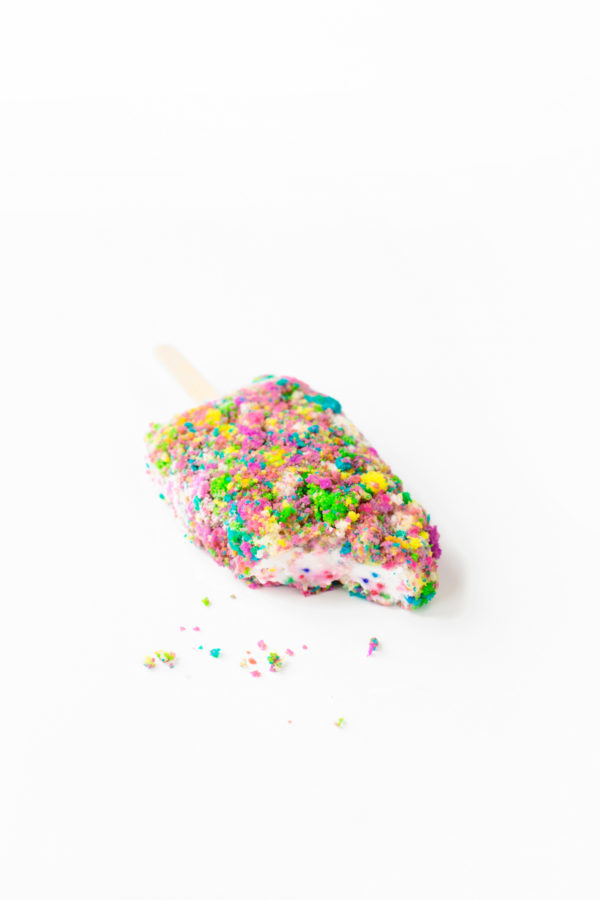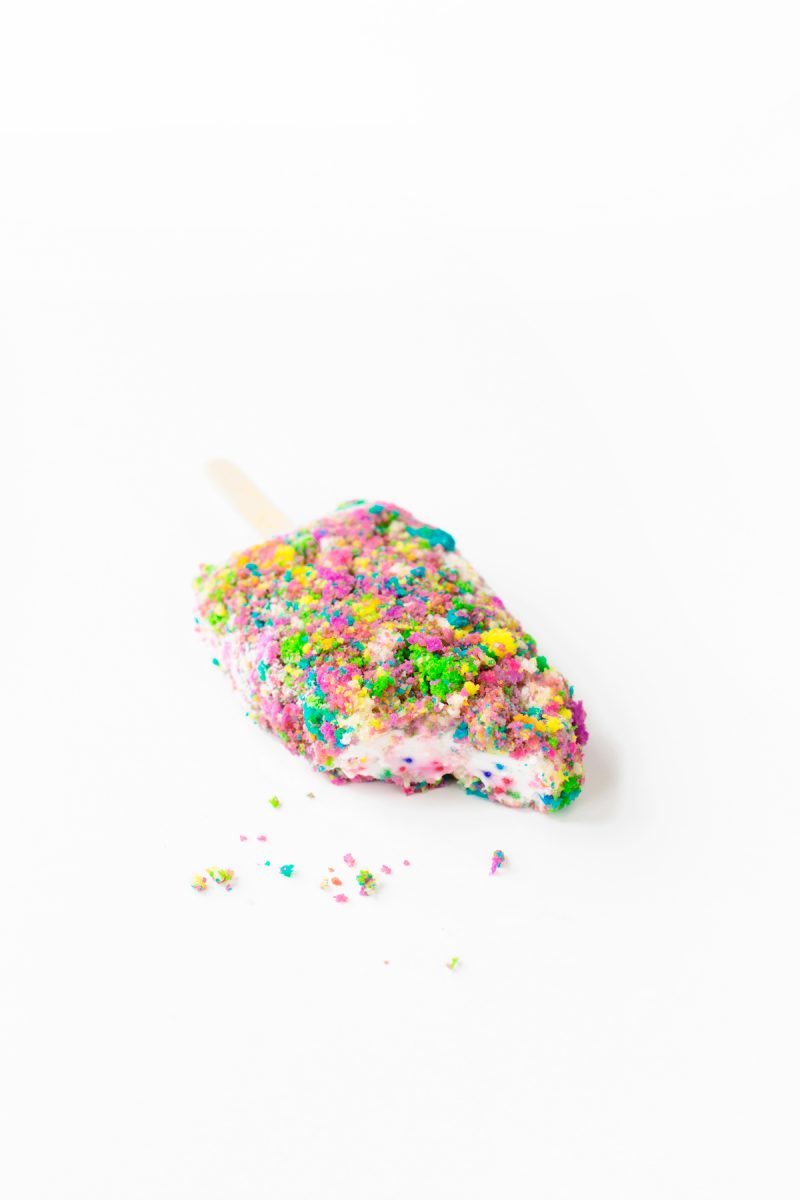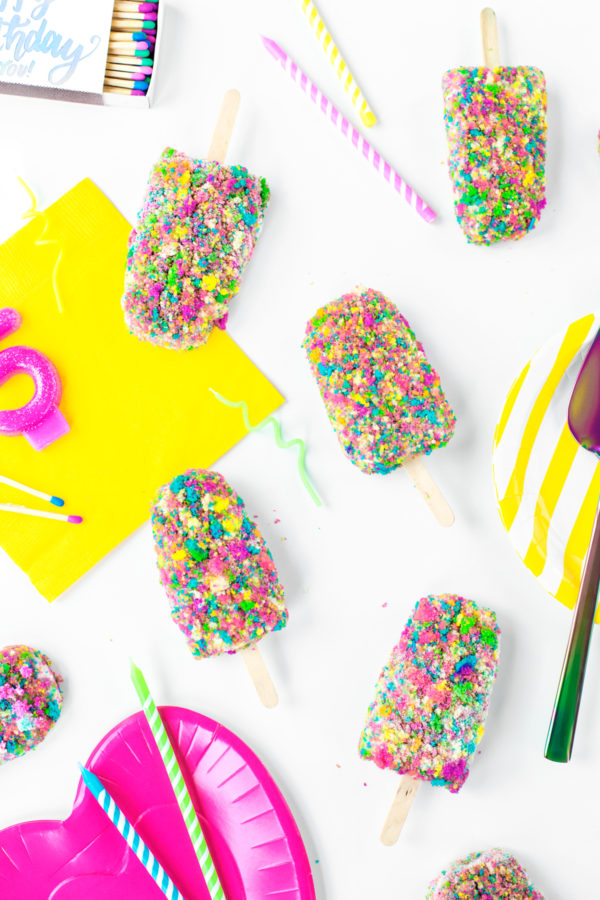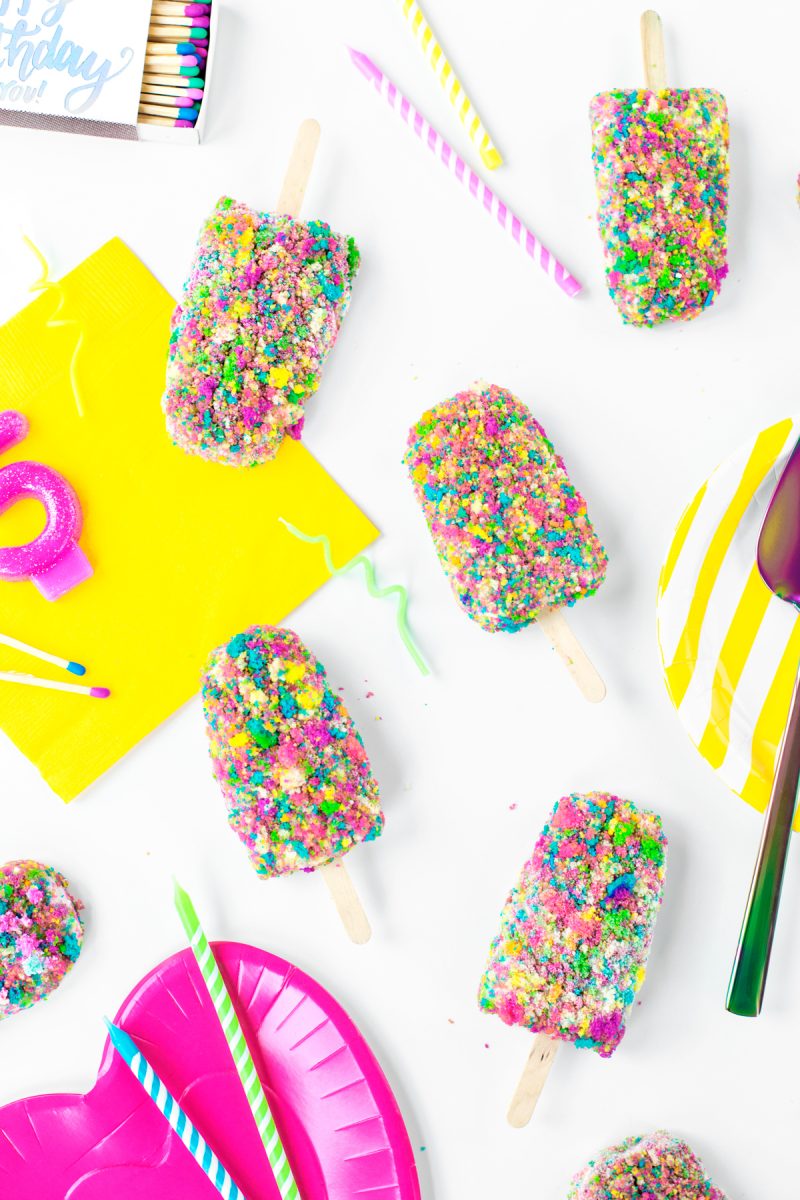 Photos by Jeff Mindell | Recipe by Theresa Rountree
Stick a candle in one of these and you've got your birthday treat on LOCK!