You guys let me know in this post that you'd like to see more basic party and holiday product makeovers, and I'm listening! Today's topic: the dreaded (or beloved!?) Valentine's Day chocolate boxes. Some people might see it as a cop-out valentine, others might see it as what it is on the inside… a glorious selection of chocolates. Today's mission: Make it OVER! I was pretty darn excited when I saw an email from the hilarious genius behind Julie Ann Art in my inbox. Have you checked out her out-of-the-box (no pun intended) greeting cards!? They crack me up, and I absolutely love her style! (She's even offering 10% off her shop to you guys. Just use the code "STUDIODIY" at checkout!) I thought she'd be the perfect person to help turn these store-bought boxes into something AWESOME. Boy, did she deliver! Print out these labels, and slap 'em on a box just in time for Valentine's Day! BAM! You're ready to go.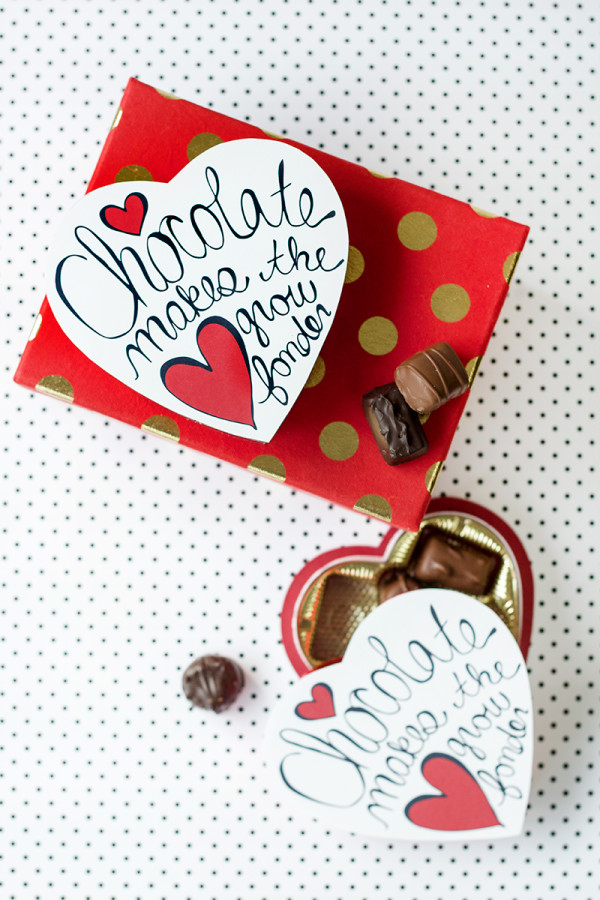 To download the free printable chocolate box labels, CLICK HERE!
Print the labels on adhesive label paper, cut them out and adhere to your boxes. The heart printable is sized to fit most of the small-sized heart chocolate boxes you'll find at grocery stores and drugstores. If you're still concerned about it fitting perfectly, I recommend printing one of the labels first (even just on regular paper) and bringing it with you to buy your boxes! The other labels can be added to any chocolate boxes, or put on boxes that you fill with your own chocolates!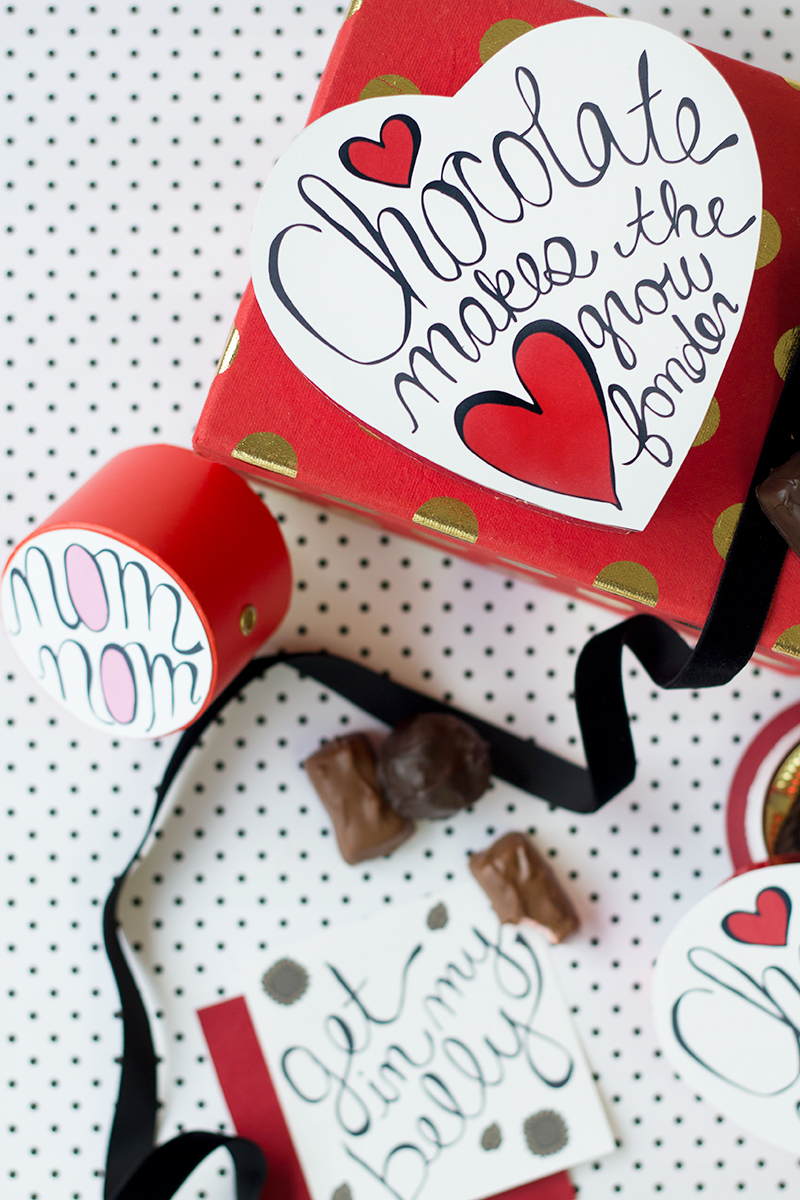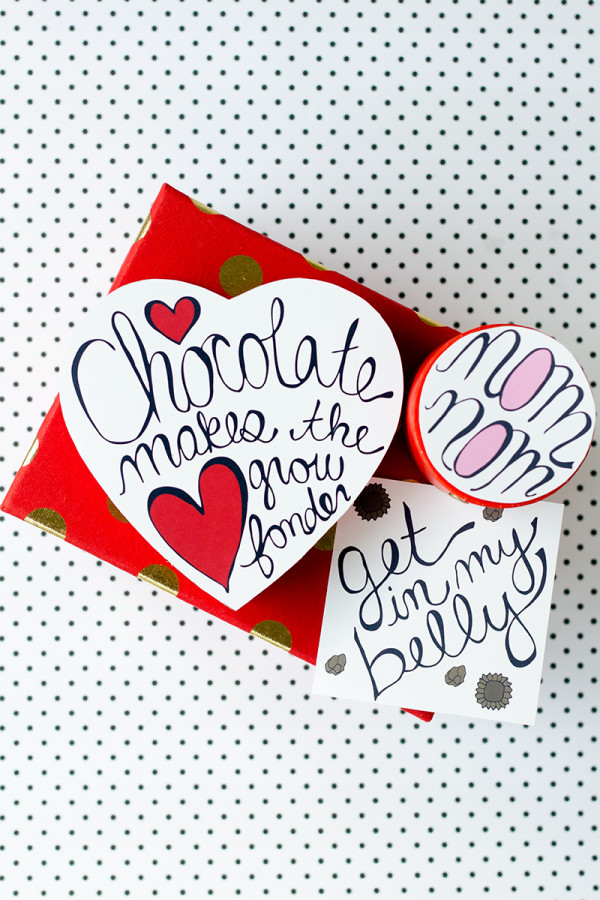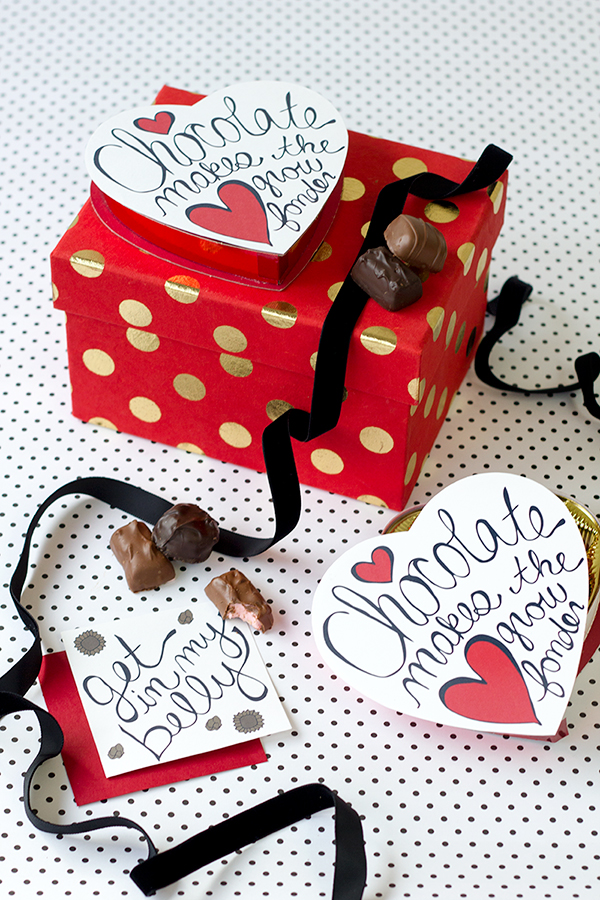 Printables by Julie Ann Art, Photos by Studio DIY
So, are you ready to tackle Valentine's Day now!? Sometimes just a little somethin' somethin' can take a store-bought gift a long way! Don't forget to head over to Julie Ann's shop with code "STUDIODIY" for 10% off your purchase! (This one is one of my faves! Obviously.)
For more Valentine's Day DIYs, head right over here!