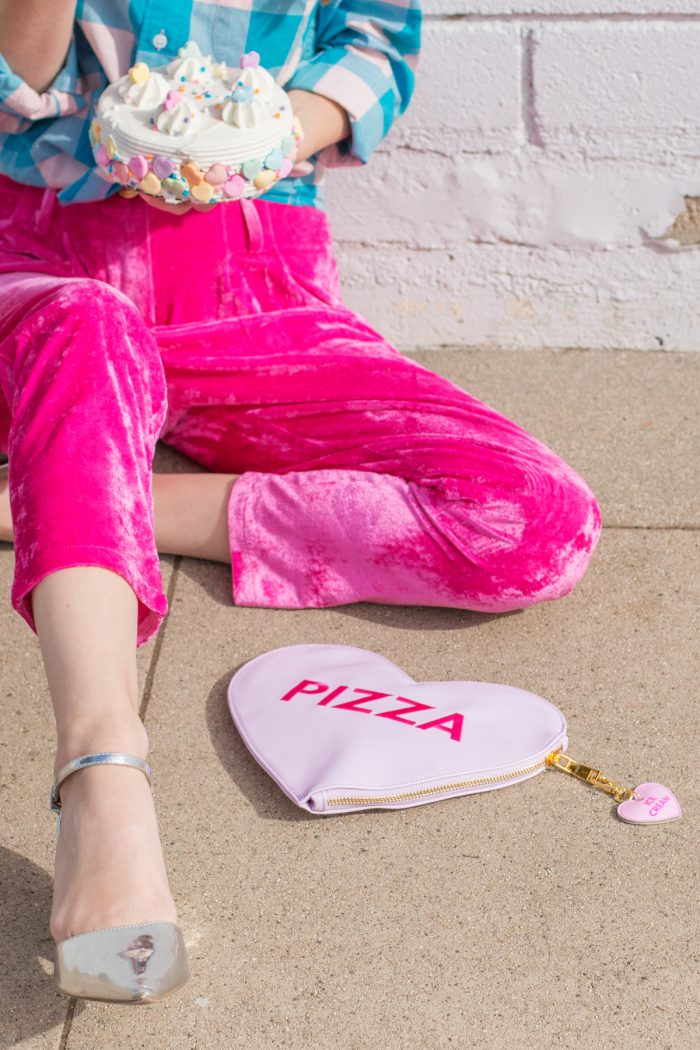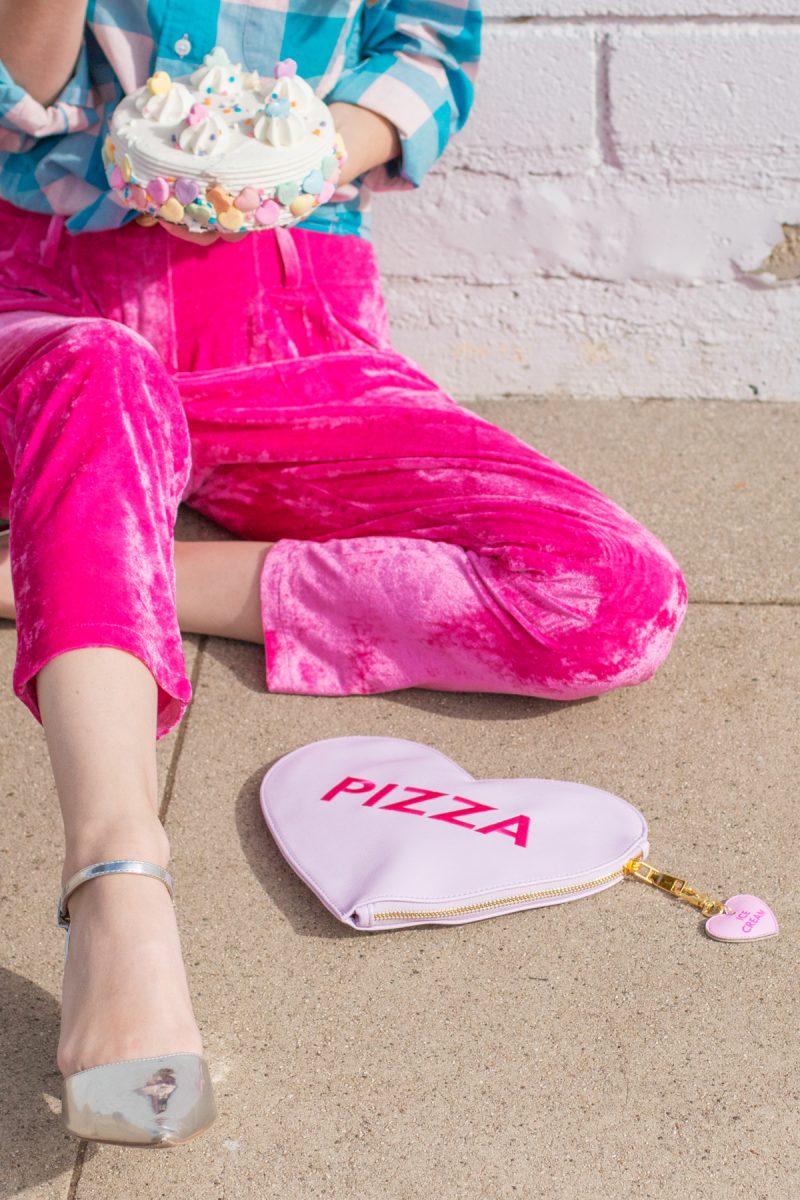 I already talked about some ideas for classroom and kiddo Valentine treats, but here's a quick round up of some small business Valentine's Day gifts that caught my eye! We usually keep things simple and food focused (lol!) at our house but there's some really fun items in here if you're looking for a gift for a partner, friend or other loved one!
A few are local to Los Angeles, but most ship nation (or world) wide!
Gift Ideas from Small Businesses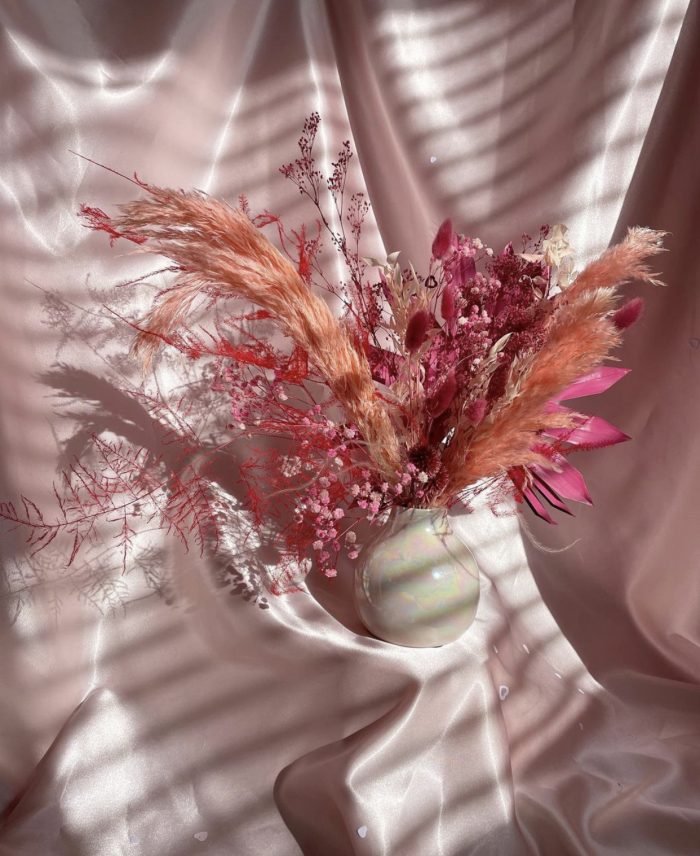 Dried Floral Arrangement & Vase: COULD THIS ARRANGEMENT BE ANY MORE STUNNING!? And it won't die because it's dried!! WIN WIN!! These launch on February 5th, mark your calendars!
Box of Chocolates: Forever some of my favorite chocolate and the real gift everyone wants for Valentine's Day!!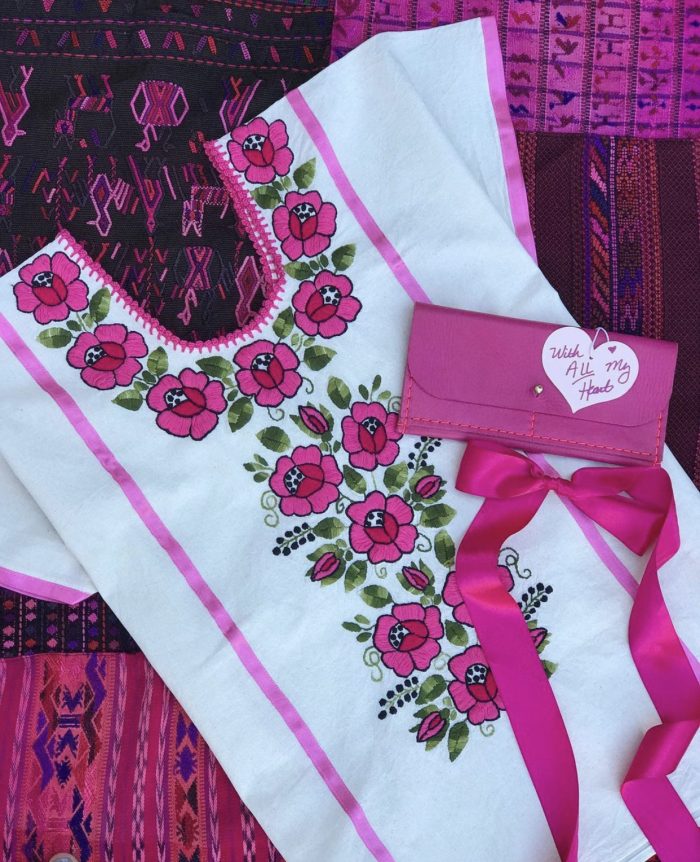 Floral Blouse & Leather Wallet Bundle: This beautiful bundle from Lola y Tula can be customized with a message of your choice! (Available nationwide, but you can do local pick up if you're in LA!)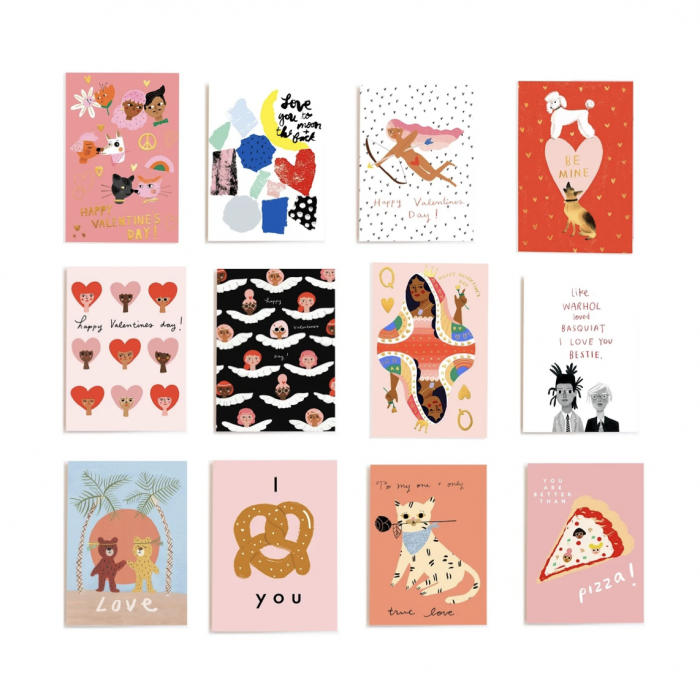 Valentine Card Bundle: A bundle of little notes for everyone you wanna spread some love to!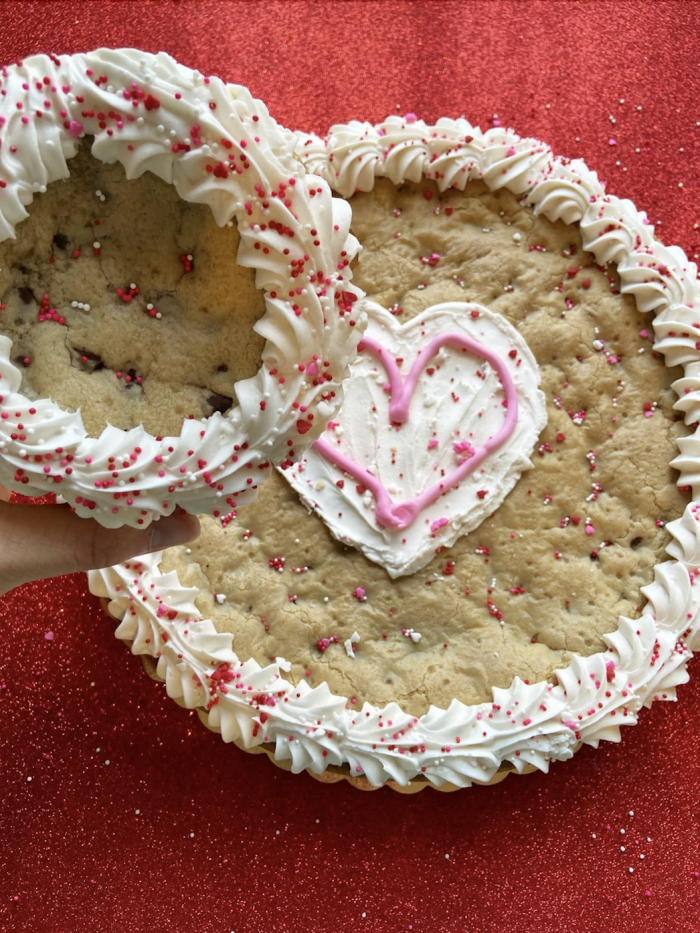 Valentine Cookie Cake: As you likely know, we're big Milk Jar Cookie fans and now they do COOKIE CAKES!!! You can pick up locally in LA.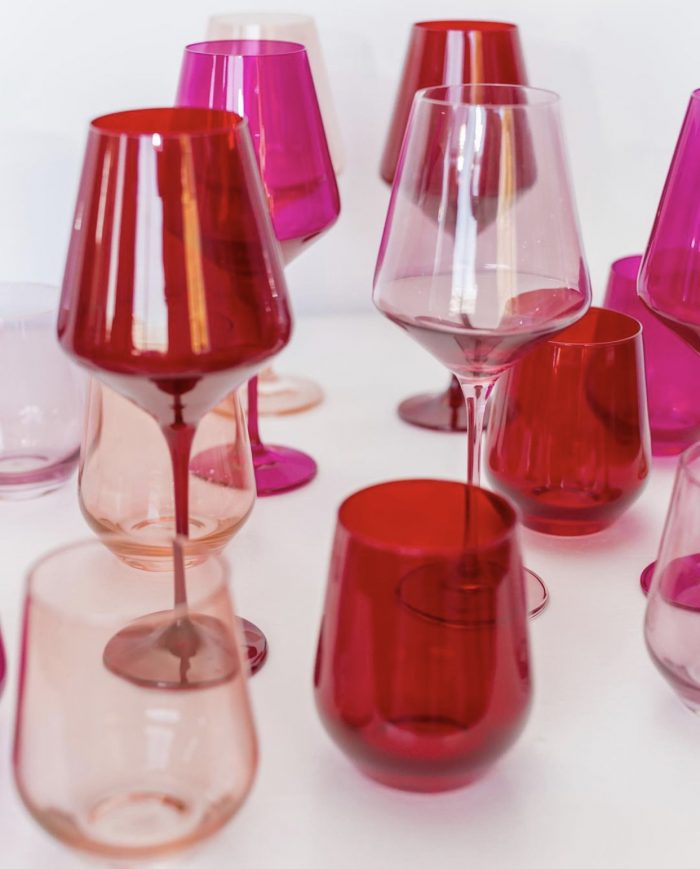 Pink Hued Glassware: How about a pair of pink wine glasses or a red glass cake stand? (Preferably with one of those cooke cakes on top of it, ha!)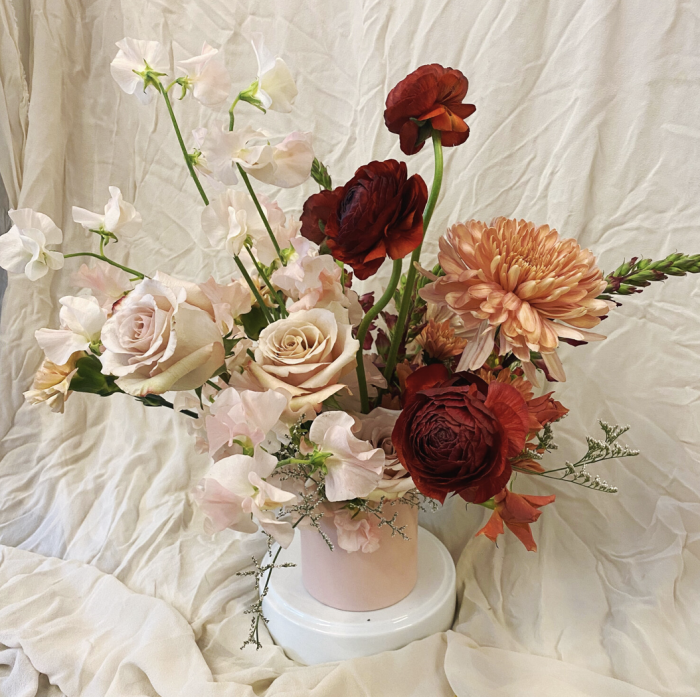 Floral Arrangement: Morgan used to work with us here at Studio DIY but now she has an incredible floral business and she's doing these gorgeous Valentine's Day floral arrangements, for those of you in the LA and OC area!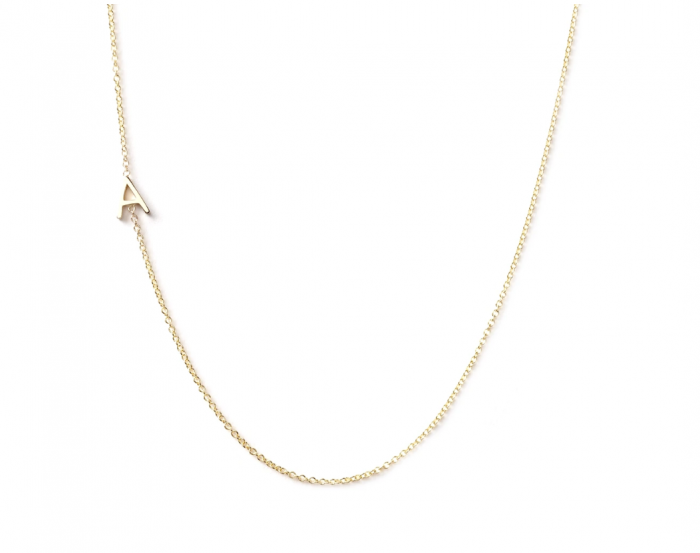 Initial Necklace: I think I include this in every gift round up I do but it's one of my absolute favorite things I own. Wear it every day. The PERFECT gift!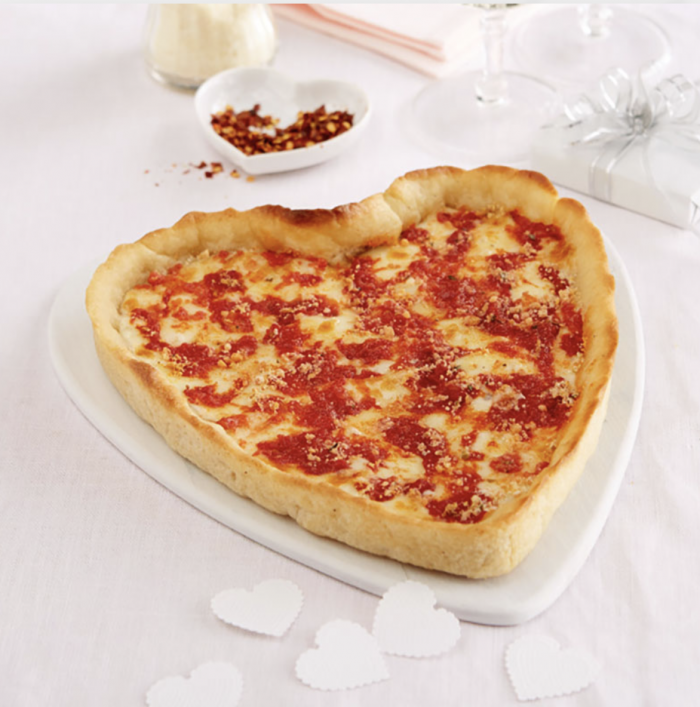 Heart Shaped Pizza: I don't know if this counts as small business, but you can also see if your local pizzerias do heart shaped pizzas! Regardless, we got one of these as a gift once and it has since become our Valentine's Day tradition!!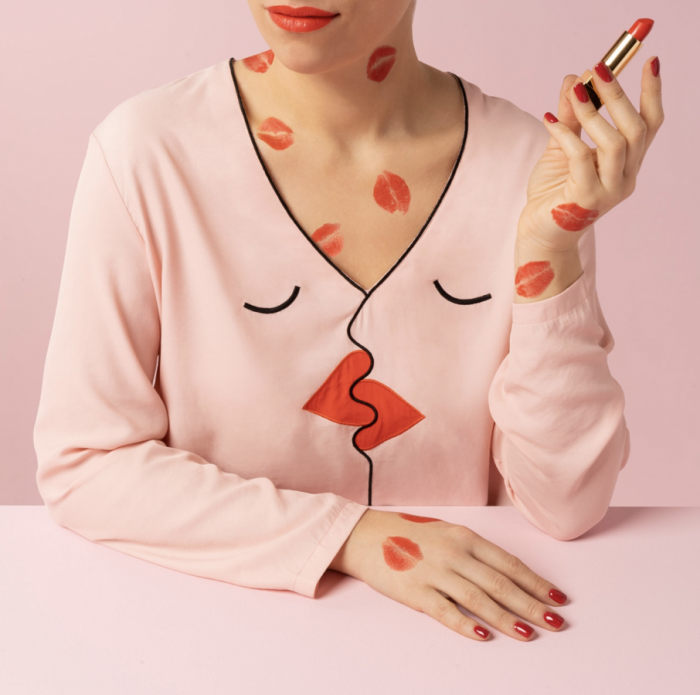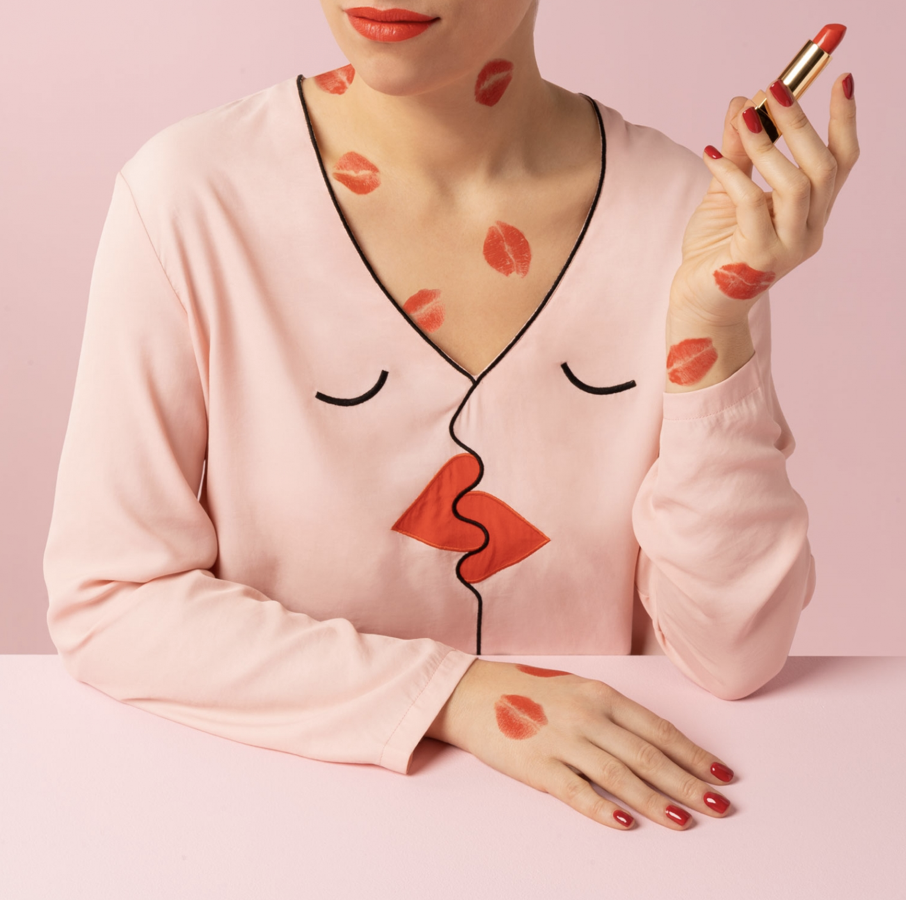 Kiss Shirt: A shirt to wear on Valentine's Day, and every day. It's so clever!!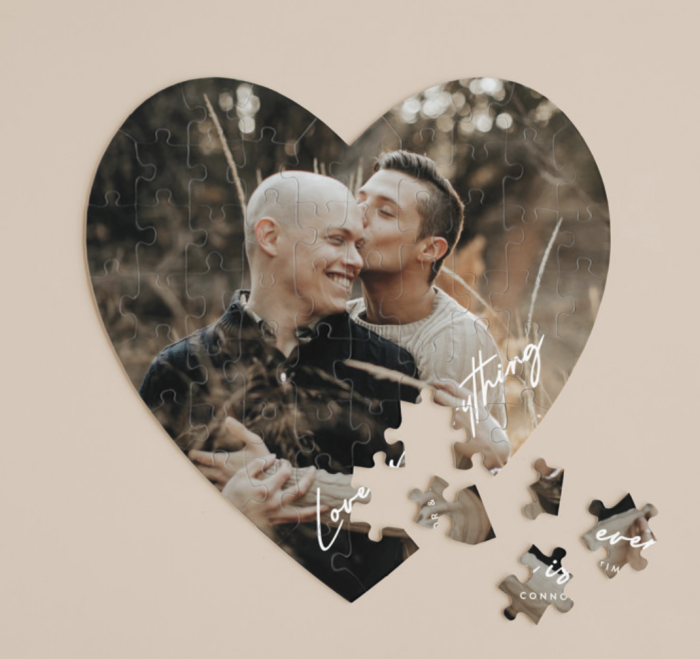 Custom Photo Puzzle: You can get regular puzzles or heart shaped ones, all designed by independent artists and customized with a photo! I LOVE THIS GIFT!!!! (Today only you can get 20% off + free shipping with code 'STUDIODIYVDAY'!)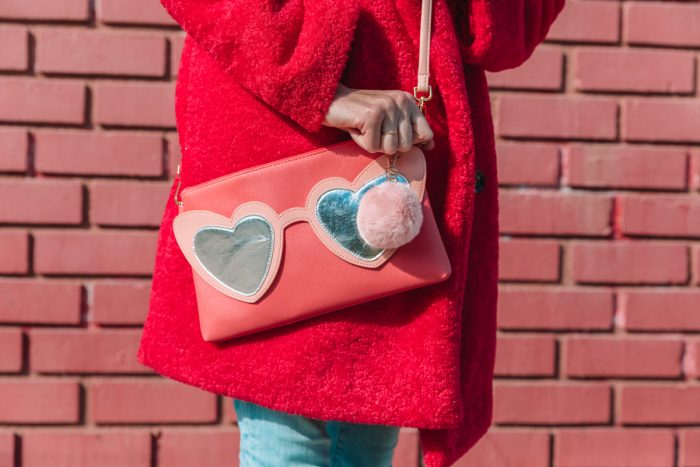 Heart Clutch: There's a ton of Valentine-y (and other!) clutches on super sale on our Can't Clutch This site!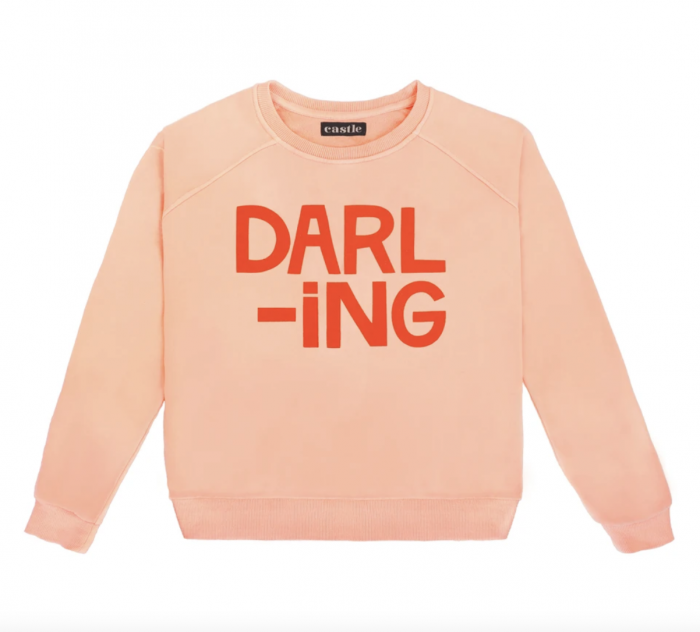 Darling Sweatshirt: My favorite sweatshirts, there are so many fun ones!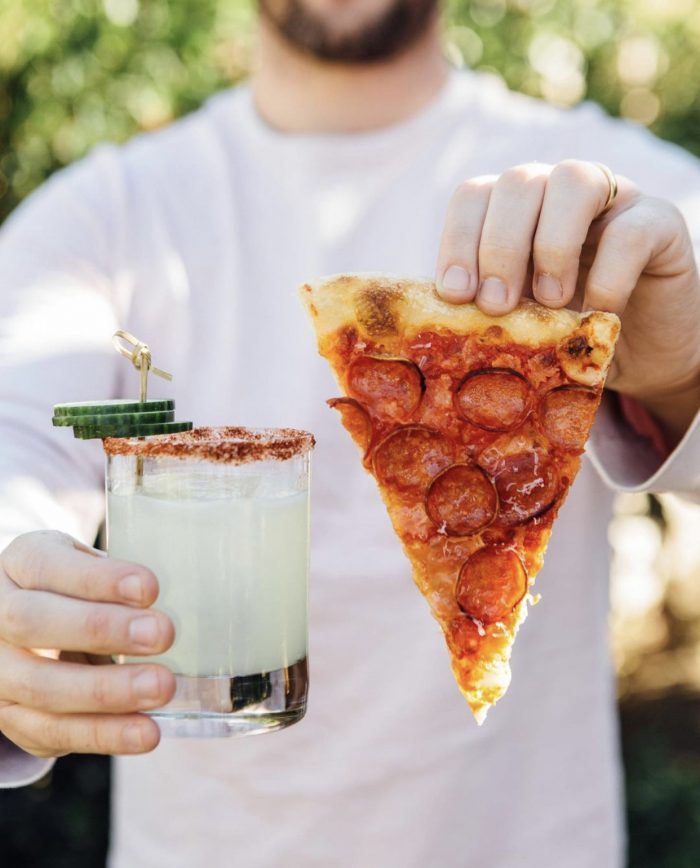 Pizza & Cocktail Kit: A make-your-own pizza kit plus cocktails of your choice!? If you're in LA this is the perfect Valentine's date night!