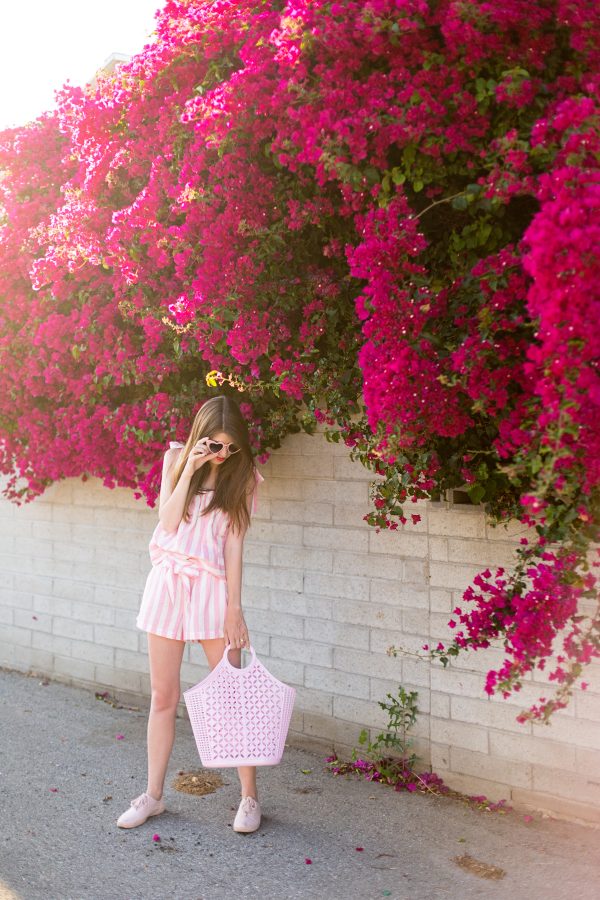 In addition to dresses this summer, I've been in love with this matching separates trend. Why?! I just don't know. I love that it's a complete outfit, or you can mix and match either piece… so basically it's three outfit options in one! I get a TON of questions about the one I already own above, so figured I'd share a few others I've added to my cart lately.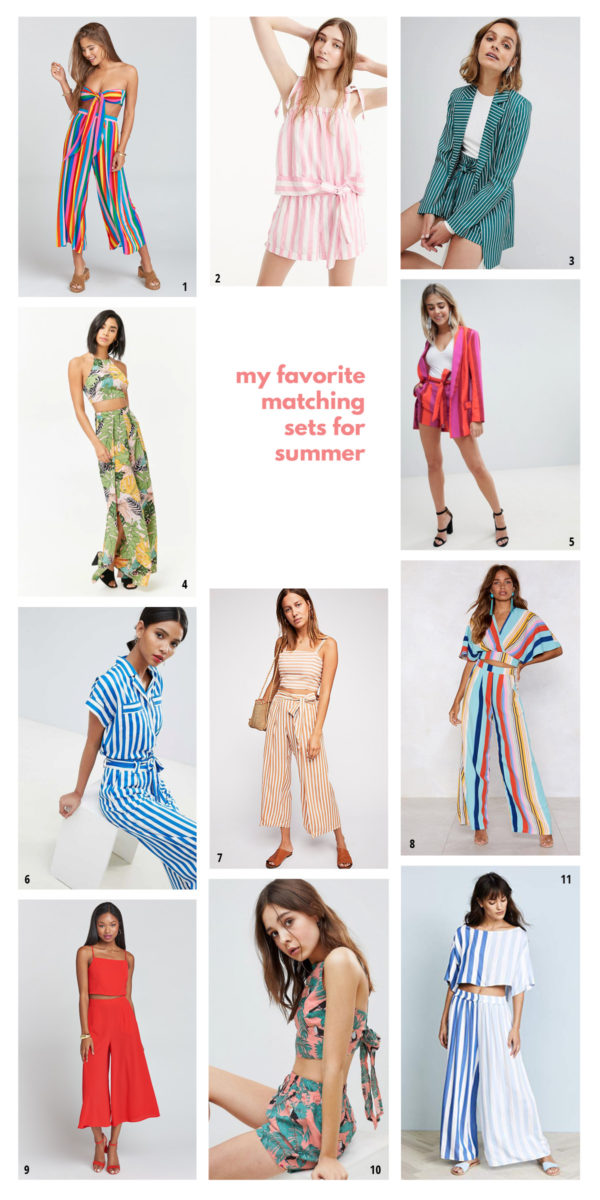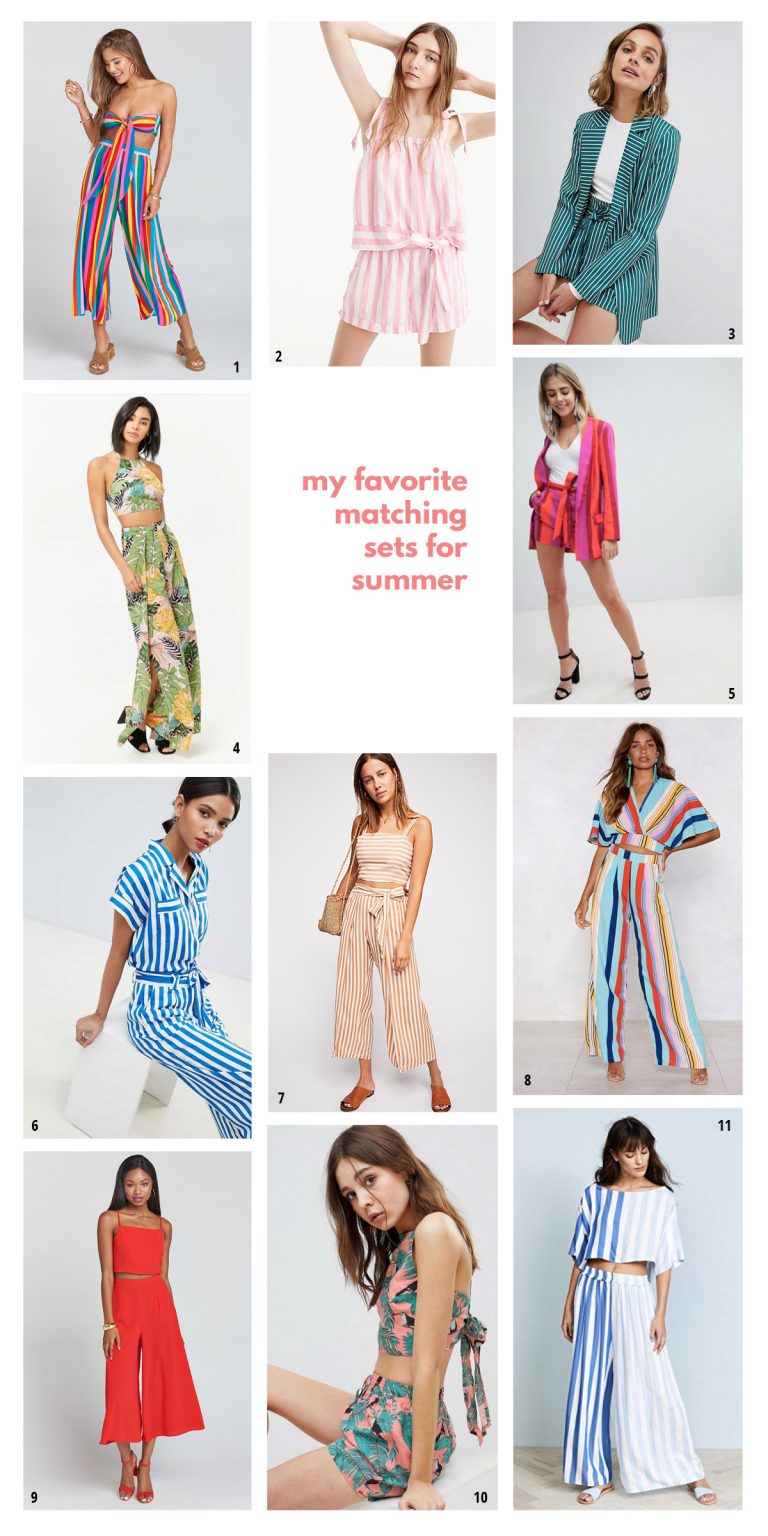 1. Rainbow Scarf Top & Pants | 2. Striped Linen | 3. Green Blazer Set
4. Leaf Print | 5. Striped Suit
6. Blue Stripes | 7. Vintage Tank & Tie Pants | 8. Rainbow Wrap
9. Red Crop | 10. Toucan Print | 11. Boater Stripe
Faves?? Are you into this trend?