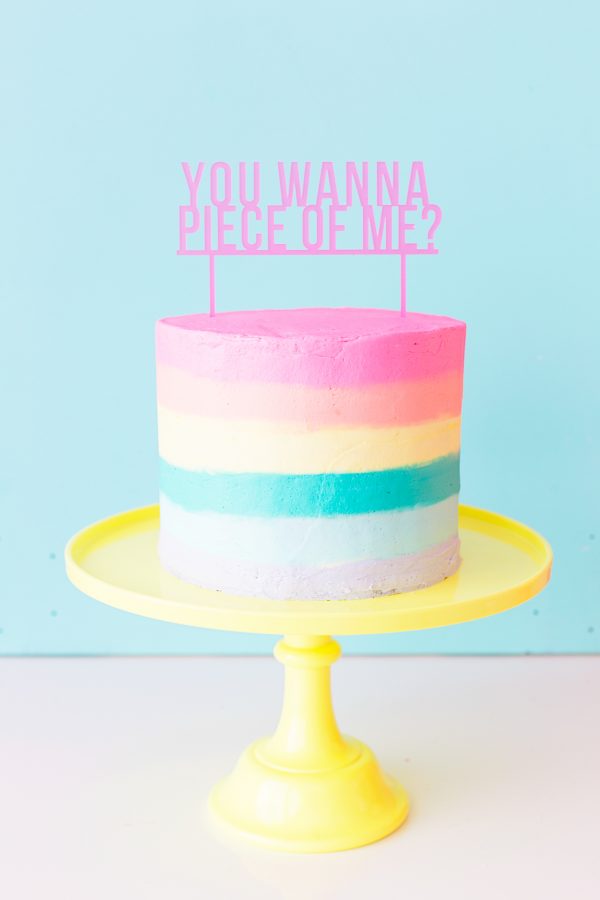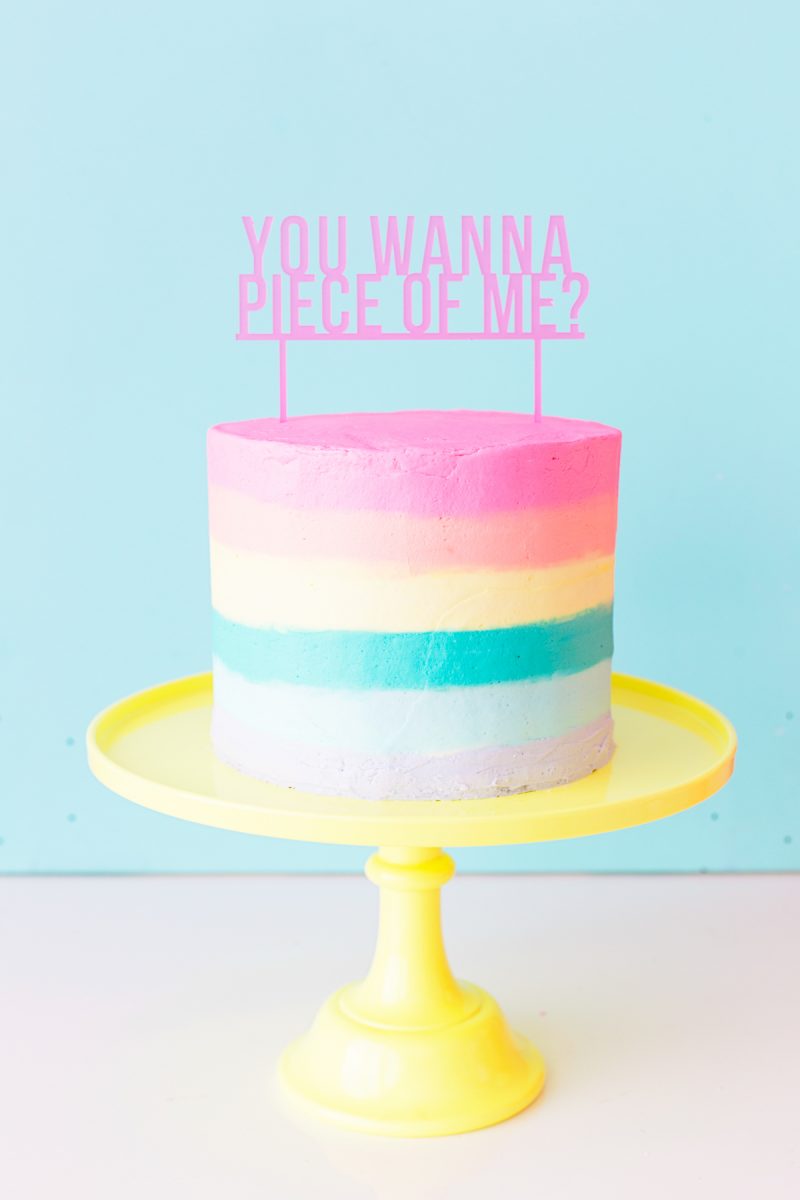 Since we have stripes on the brain this week, how about striped cakes?! I asked our resident baking genius Theresa if she could help show me (us!) how to easily create striped buttercream and per usual… she did it! With the right tools, it's way less scary than I thought it would be! And you can go for a cabana look… or a rainbow one!! Perfect for a summer birthday!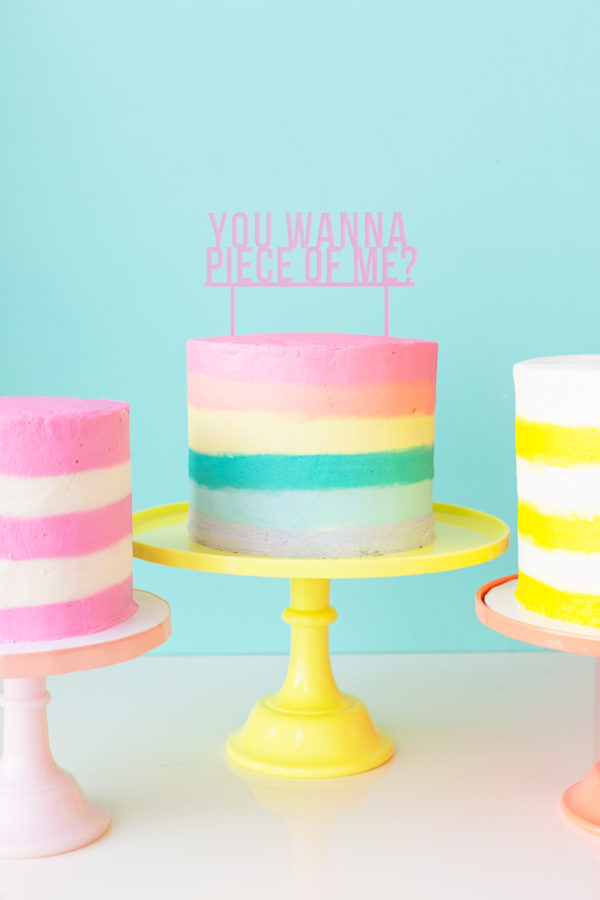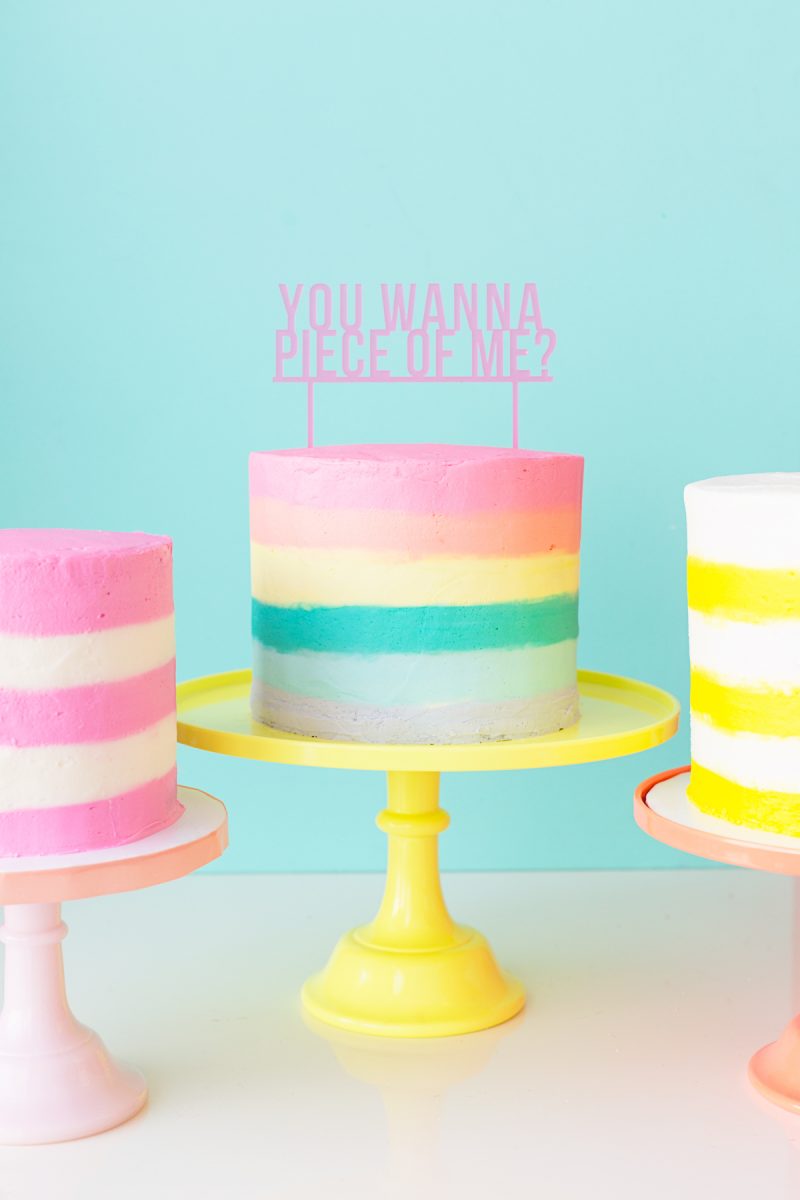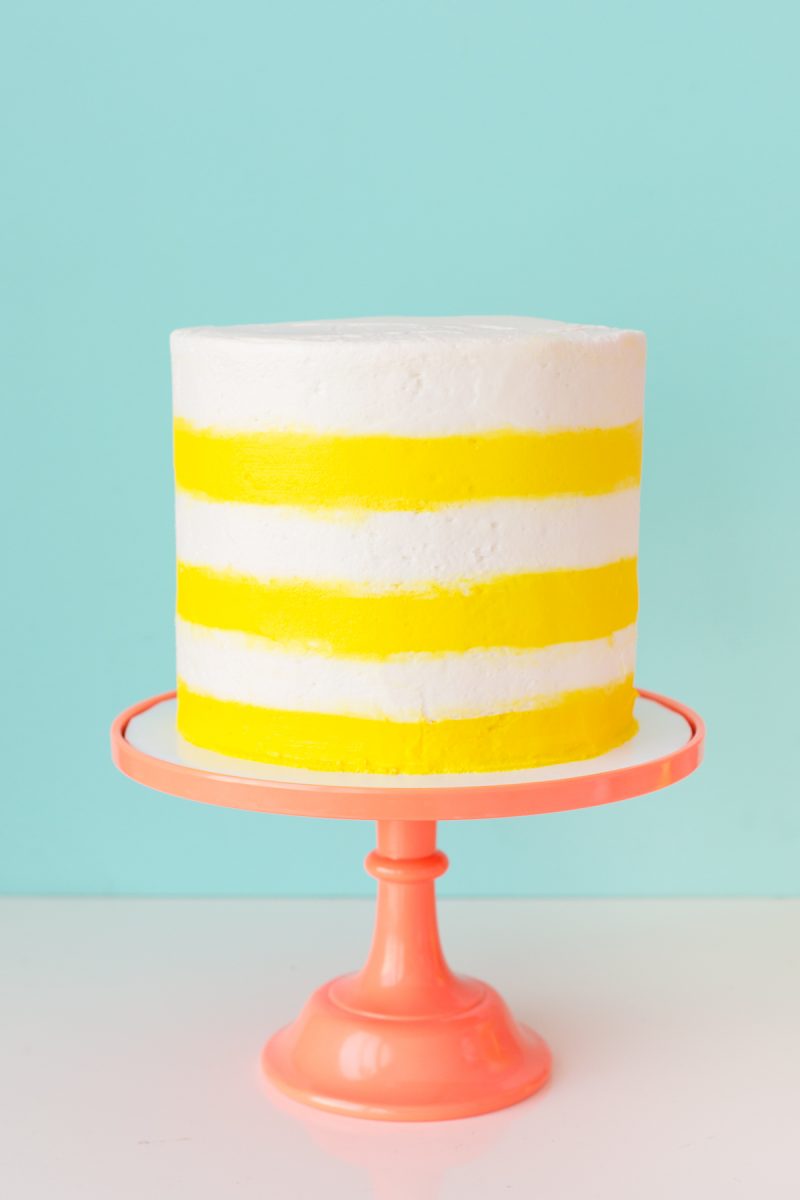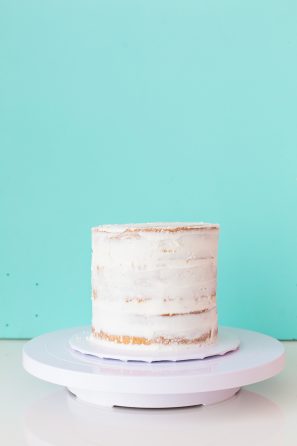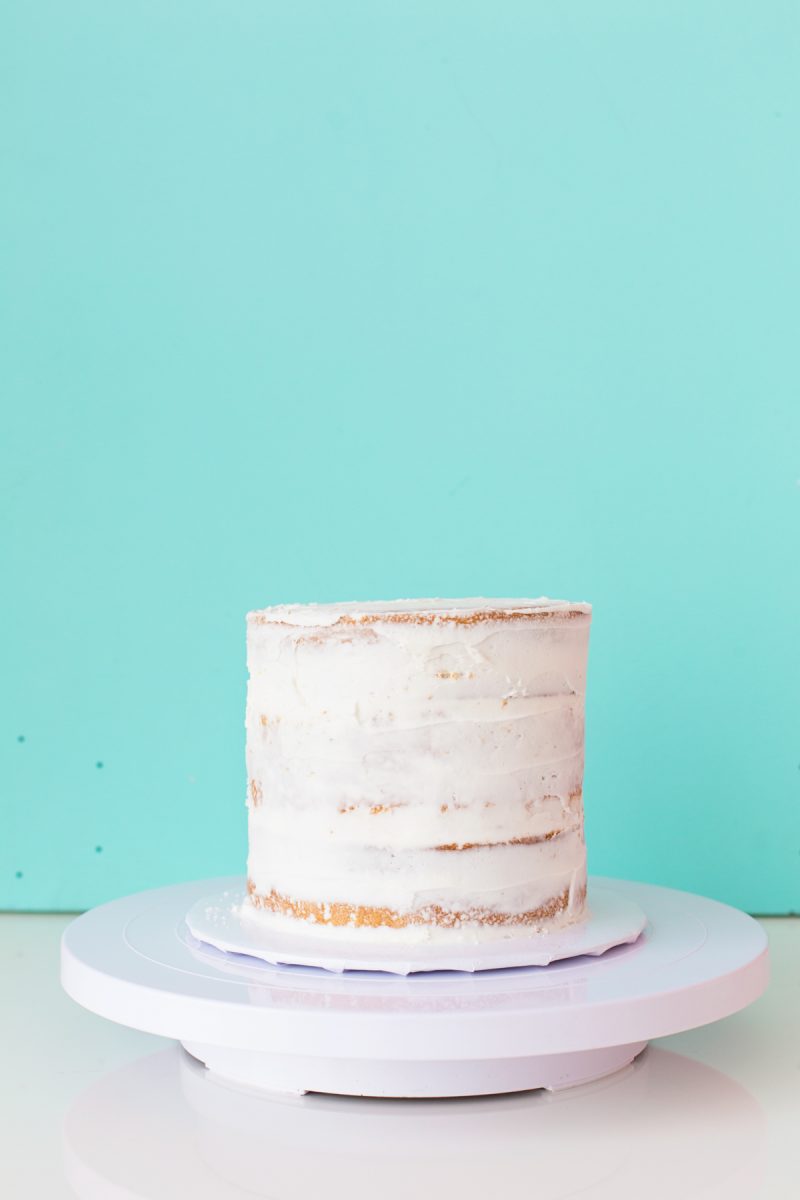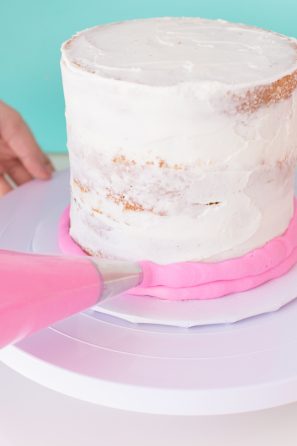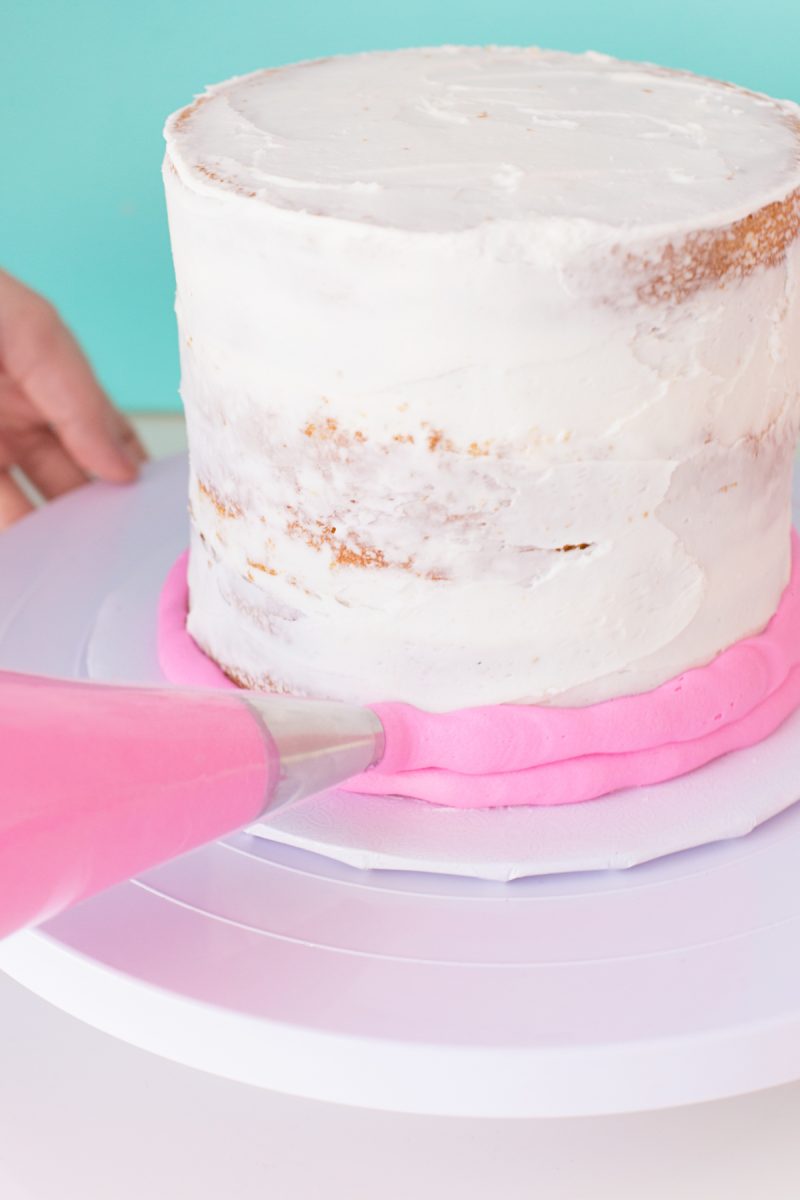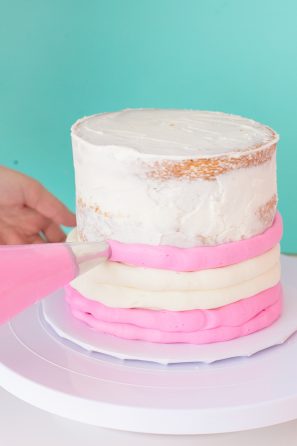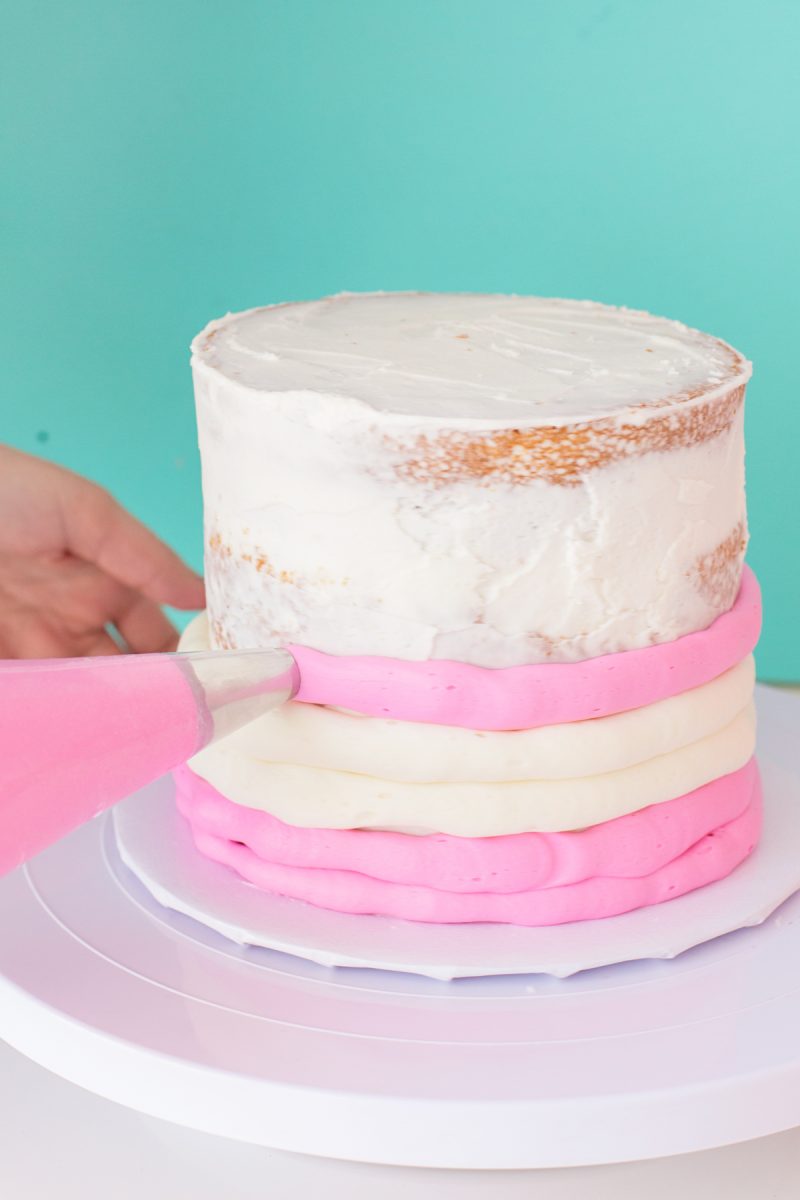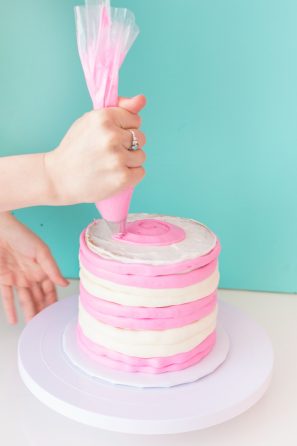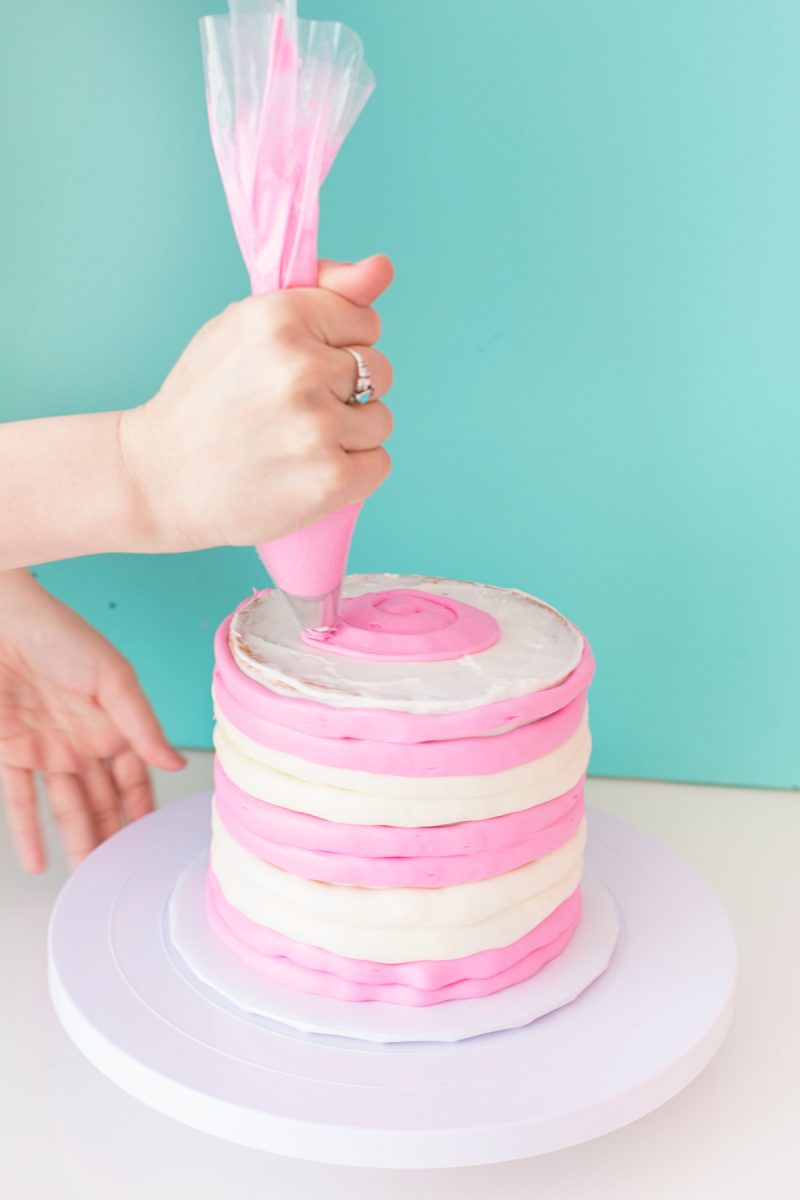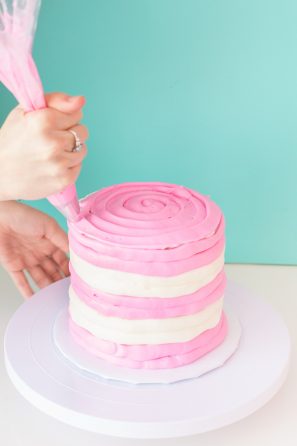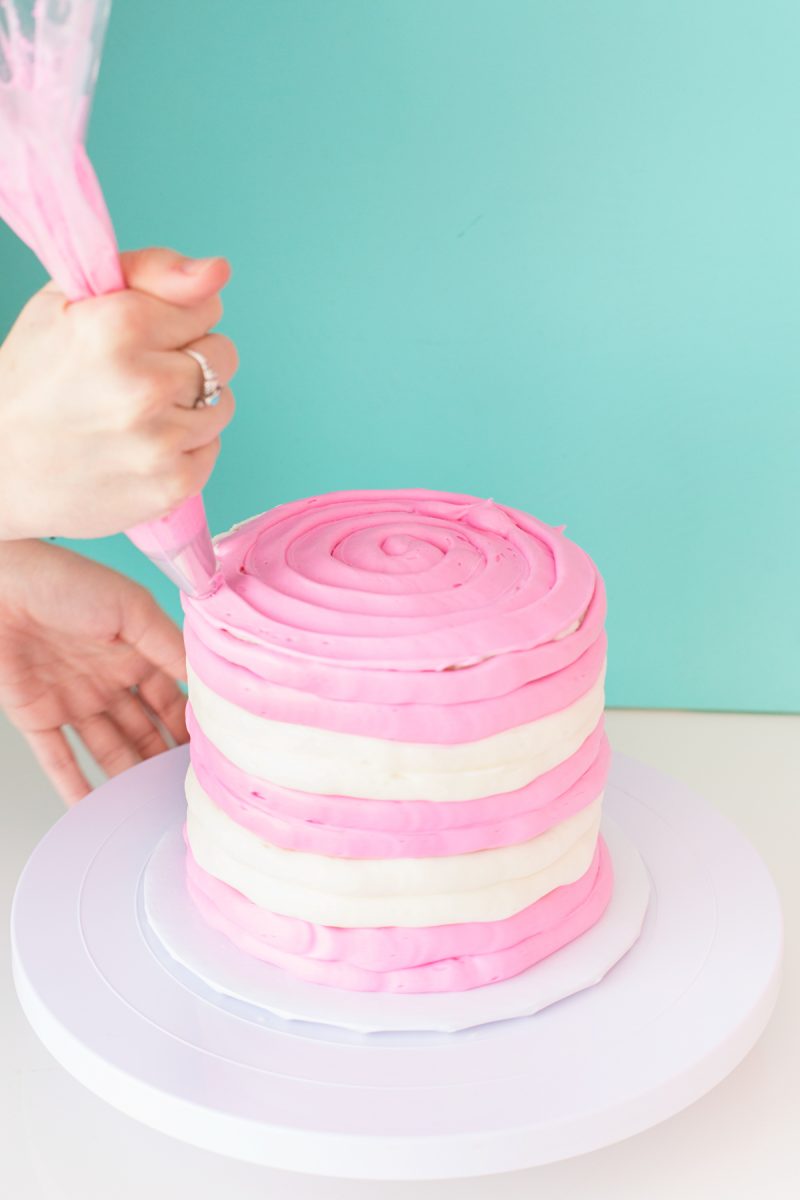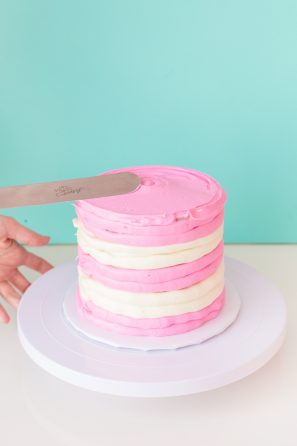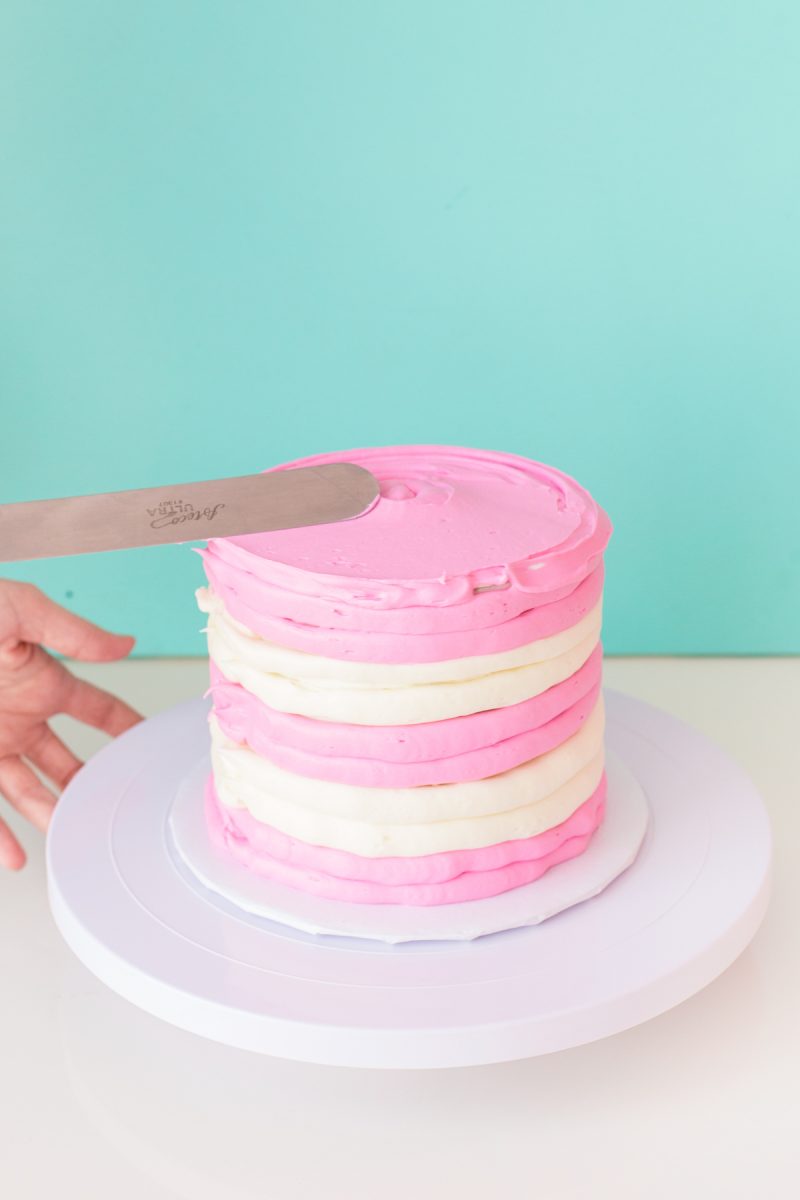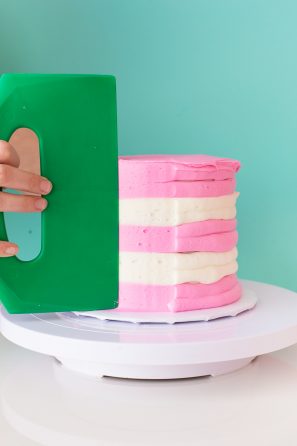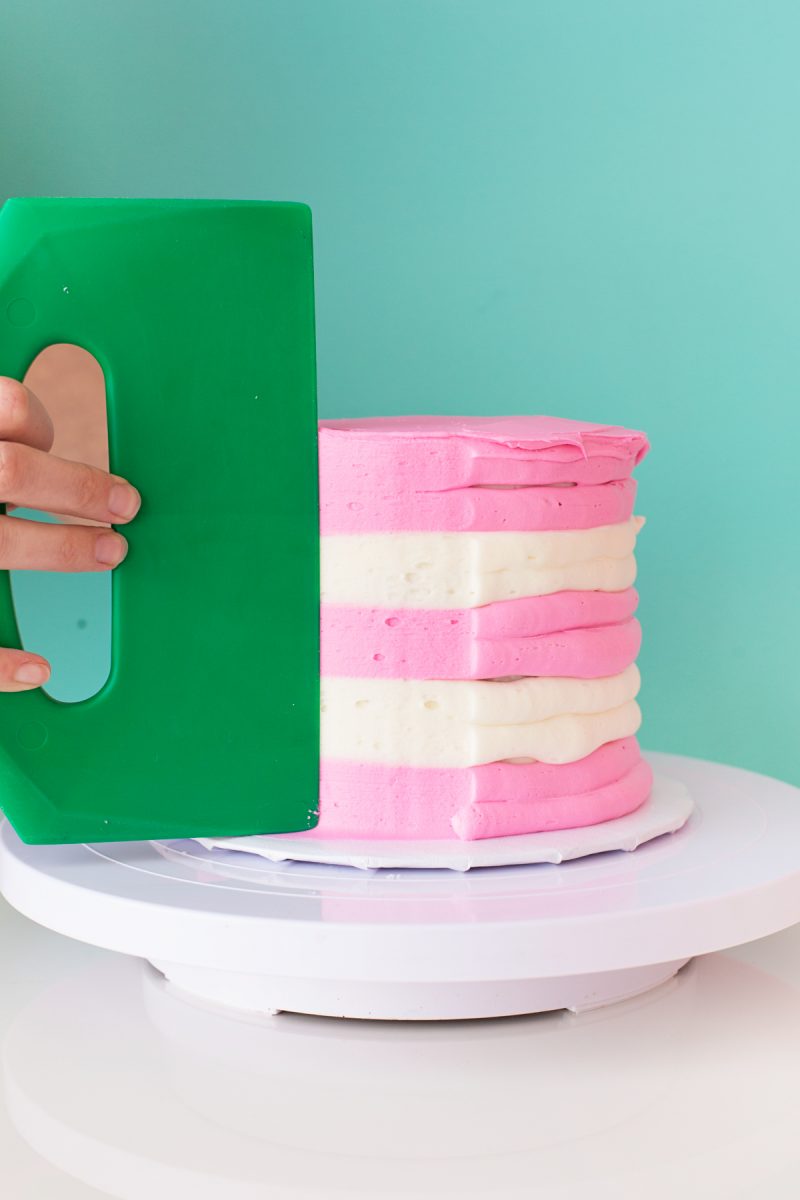 Cabana Striped Cakes
Total Time:
Supplies
Cake turntable (this kit includes the items below!)
Buttercream
Piping bags
Large round piping tips (we used Wilton 2A)
Large bench scraper/icing smoother
Offset spatula
Directions
1. Start with a filled, stacked and crumb-coated cake that has been chilled for at least 30 minutes.
2. Place desired colors of buttercream into piping bags fitted with large round tips (amount will vary depending on size of cake and how many colors you want, but 1-2 cups per color is a good start).
3. For a 2-color striped cake, start at the base of the cake. While rotating the cake turntable, begin to pipe a thick even stream of buttercream around the entire cake. If you want thicker stripes, repeat again right above the first layer with the same color. Do the exact same with the second color right above the first color, careful not to leave gaps in between the layers. Repeat these steps, alternating colors until you reach the top. Fill in the top of the cake with whichever color you ended with at the very top of the cake.
4. Using an offset spatula, smooth out the top of the cake.
5. Place the icing smoother/bench scraper against the side of the cake, holding it as straight up and down as you can. Keeping the smoother steadily in place with one hand, turn the turntable with the other. Clean off the excess buttercream from the smoother often. Continue smoothing around the cake and cleaning off your scraper till smooth as desired.
6. Using the offset spatula again, gently pull in any extra buttercream along the top edge of the cake towards the center to create a smooth finish.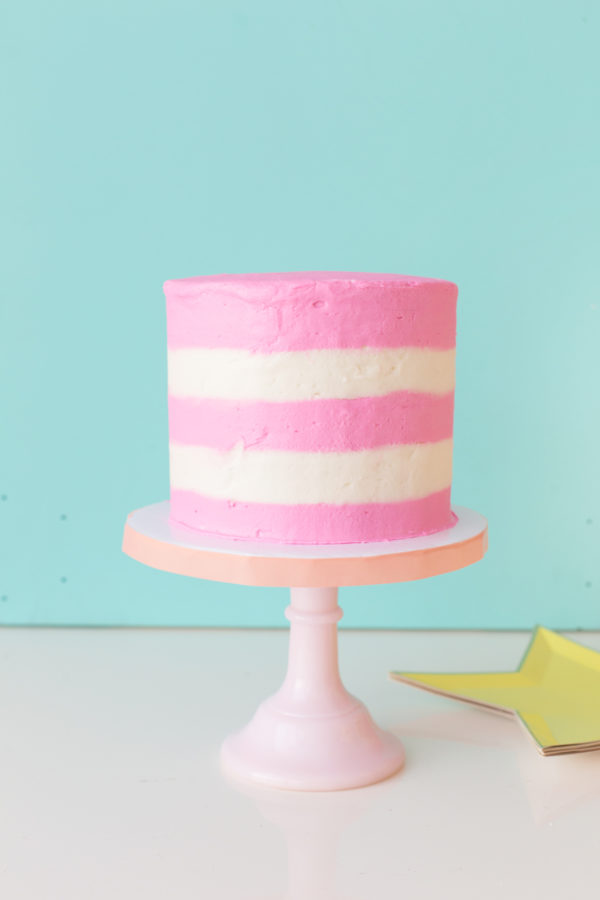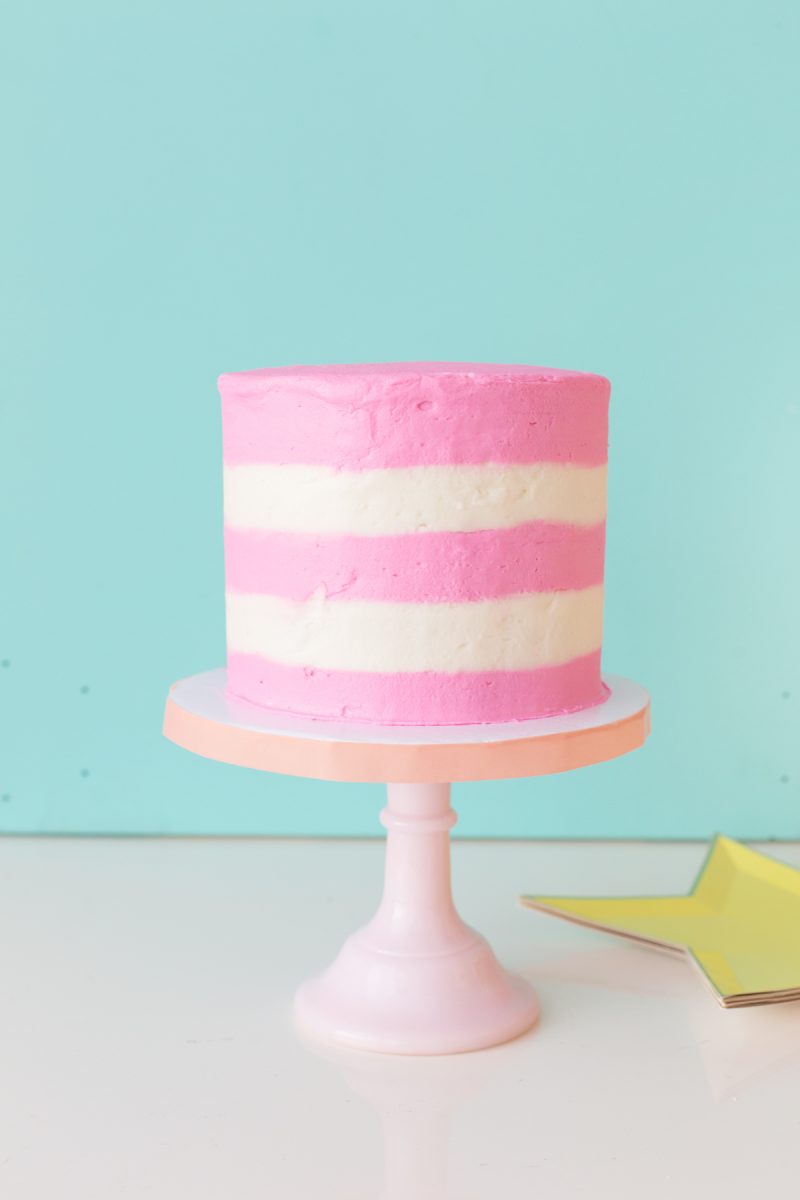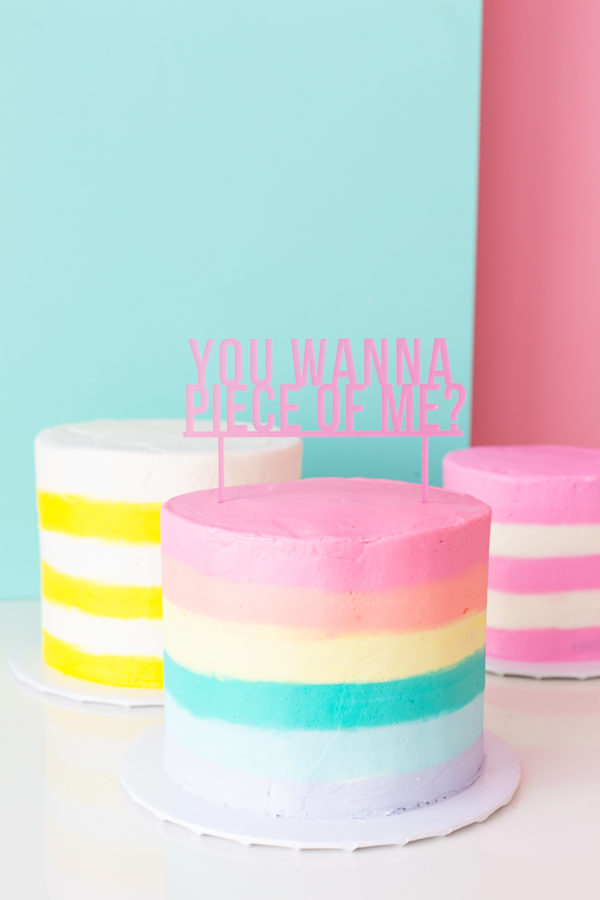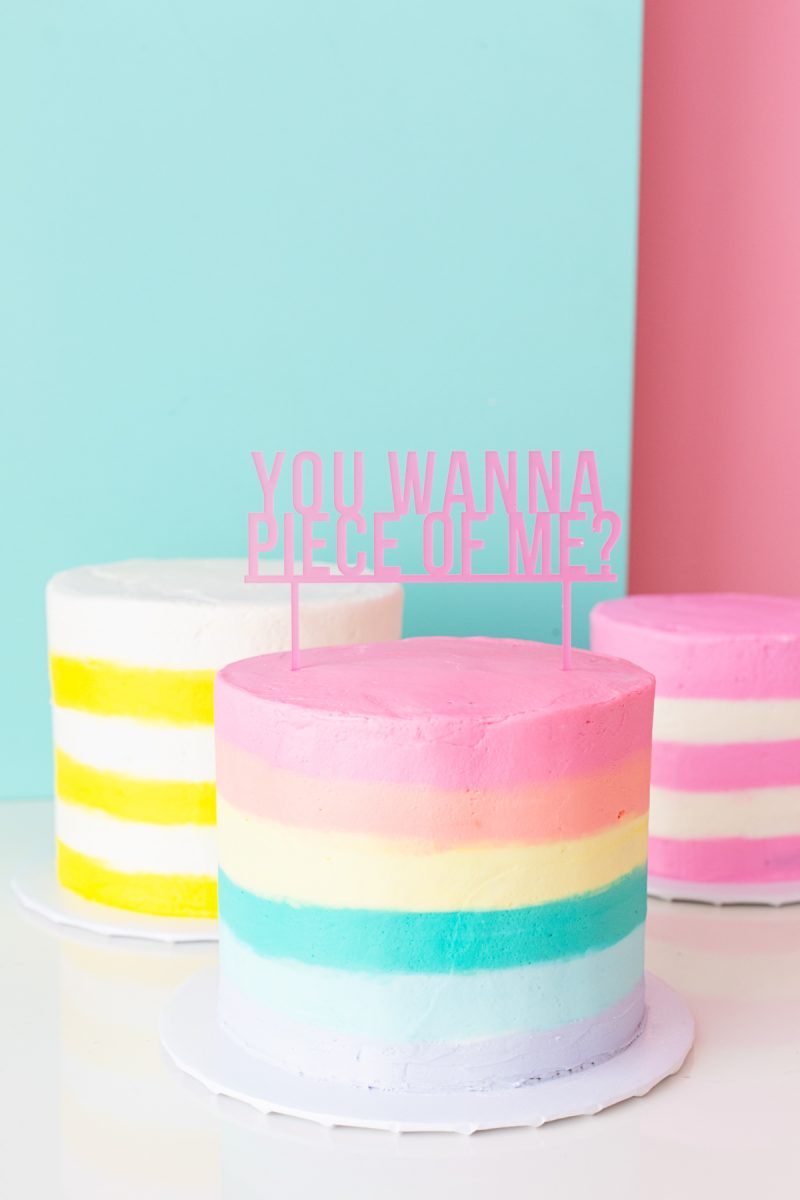 Photos by Jeff Mindell | Tutorial by Theresa Rountree
Cake Topper
How amazing is that rainbow one?? I think doing a version of this with all different size stripes would be AWESOME too! You'd just need different size piping tips! Eeeeep!!