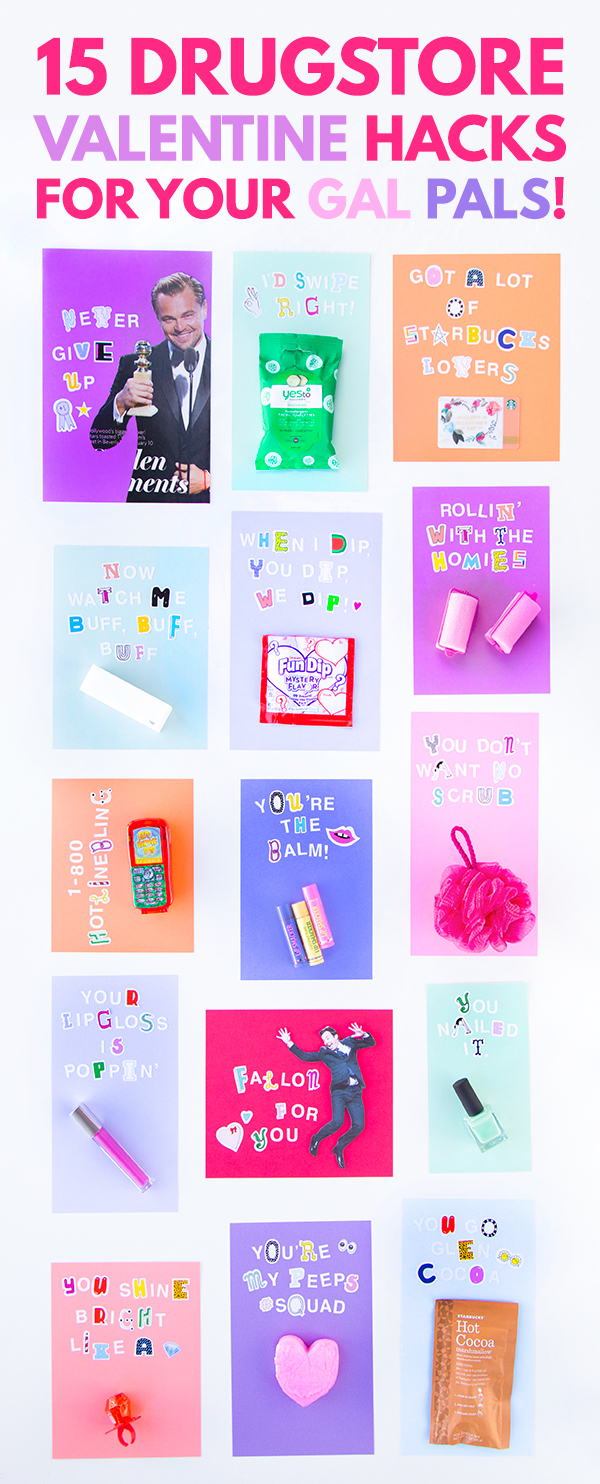 I AM SO EXCITED ABOUT THIS POST! While us blog folk all plan one zillion years in advance for Valentine's Day, I'm pretty sure in real life you're planning the night before. Whether that's the night before you need something for your co-workers, your gal pals, your school mates or anyone in between, it's gotta be FAST! So we thought it'd be fun to give you a bunch of ideas for DIY drugstore Valentine hacks! Yes!!!! You can make ALL of these with items from the drugstore (Or Target or the grocery store… you get the point).
We've got some throwback ideas, some pop culture ideas and well, I'd say your besties would be cracking up with any one of these! We used cardstock and stickers (these and these, plus some letter stickers from the office supply store) but you could easily just write the messages with a marker too if you're in a pinch!
Fallon For You
Buy a pop culture magazine and find a snap of my boyfriend Jimmy! Or print one out online. Use 3D foam adhesive to adhere.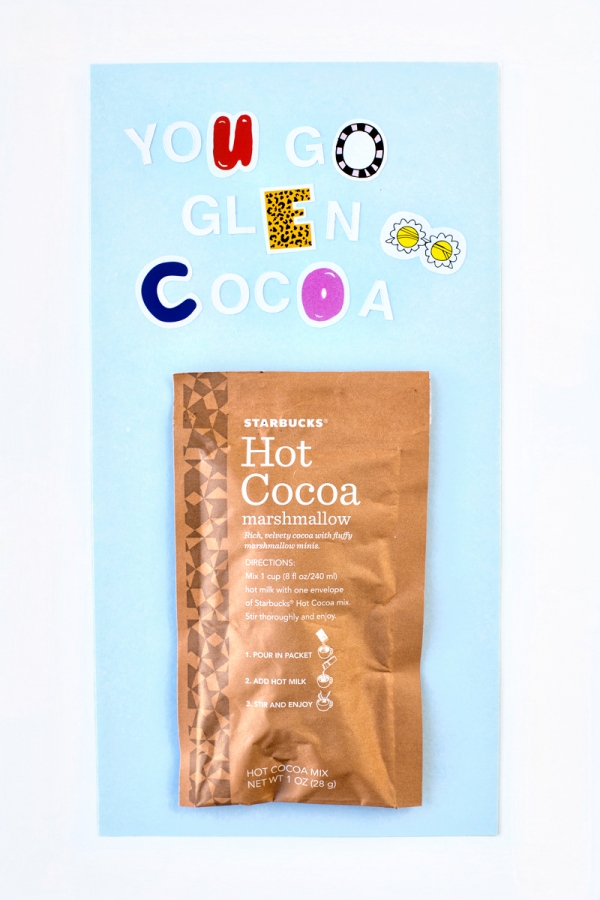 You Go Glen Cocoa
You can buy a box of cocoa packets for just a few bucks and divvy 'em up amongst your friends! Attach with removable glue dots.
Got a Lot of Starbucks Lovers
T-swift for the WIN! Nobody knows what the song really says, but what everyone thinks it says makes for a pretty great valentine paired with a Starbucks gift card. Adhere with pop-up foam adhesive or a piece of washi tape.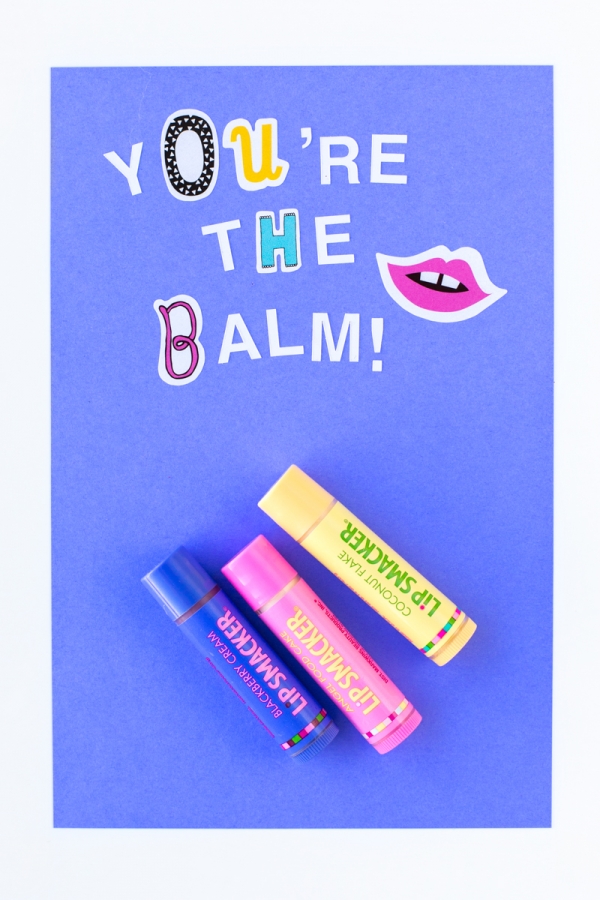 You're the balm.
You could use any lip balm for this, but our obvious choice is Lip Smackers. Yes, they still make Lip Smackers, and they sell it at Target and some drugstores!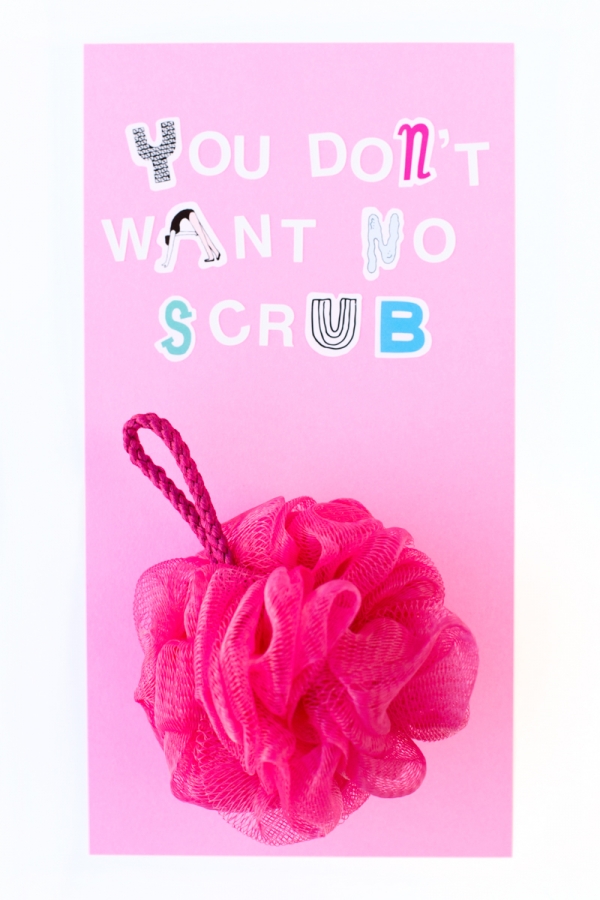 You don't want no scrub.
Perfect for your gal pal who wants nothing to do with boys this Valentine's Day. Where my TLC fans at!? Attach the loofah with washi tape or tie it to the card with twine/ribbon.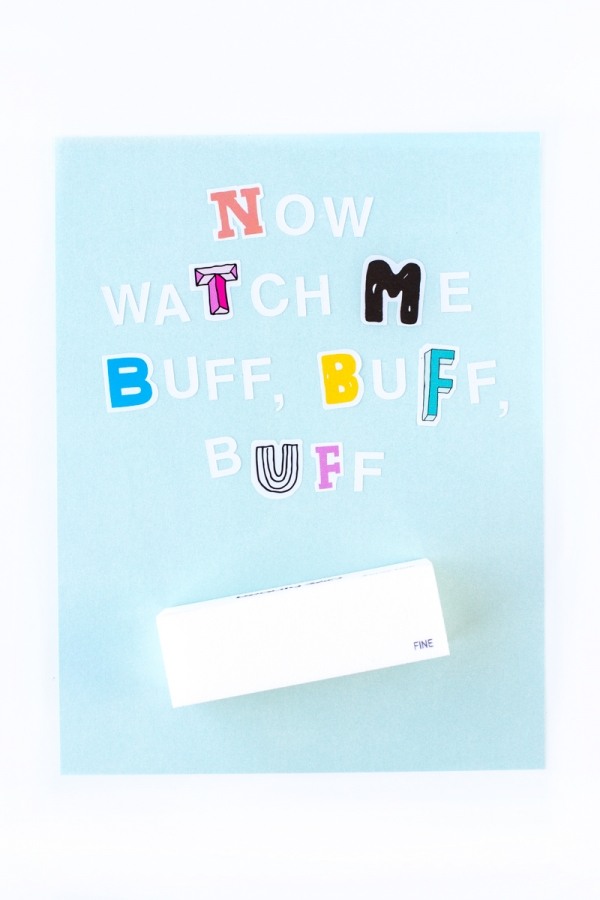 Now watch me buff, buff, buff.
I don't care if your BFF denies their love for the Whip and Nae Nae. They are lying. Remind them that they are being crazy, and attach a nail buffer using removable glue dots or twine.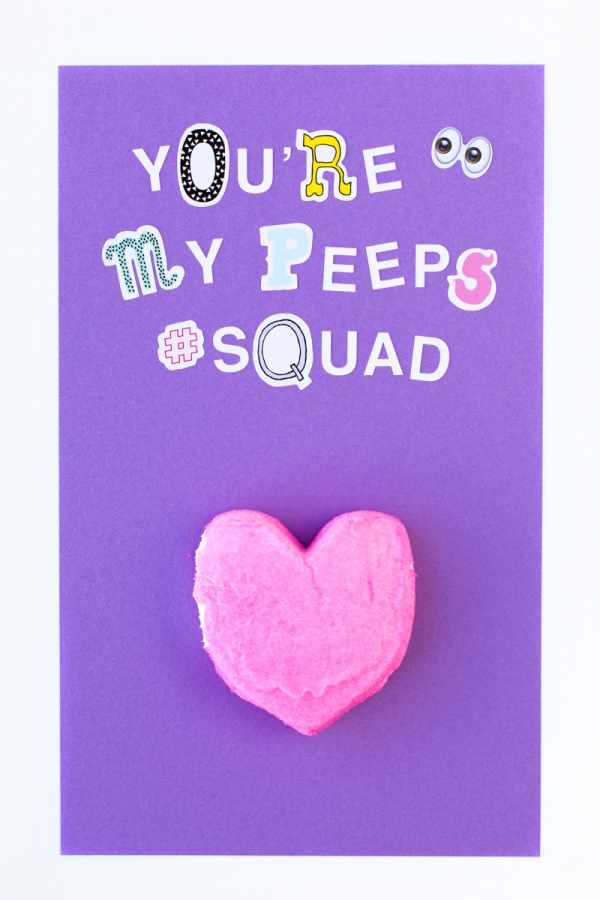 You're my peeps. #SQUAD
They're your PEEPS! Your SQUAD! Your GANG! Now, give 'em some v-day peeps to let 'em know it. Buy the multi-packs and repackage them individually in cellophane (or zip lock) bags, then tape them to the cardstock.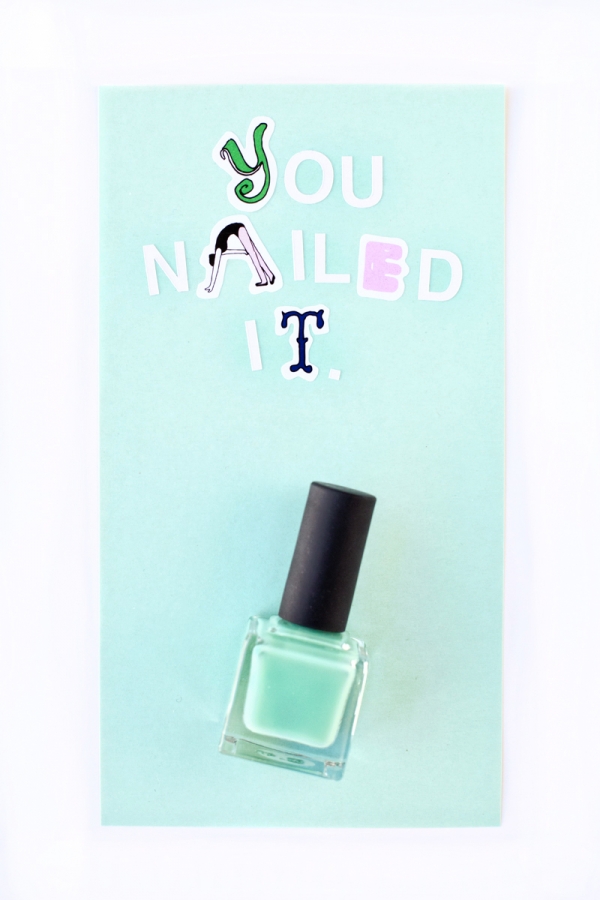 You nailed it.
I love this one for co-workers. You can never have enough nail polish! Adhere with a removable glue dot.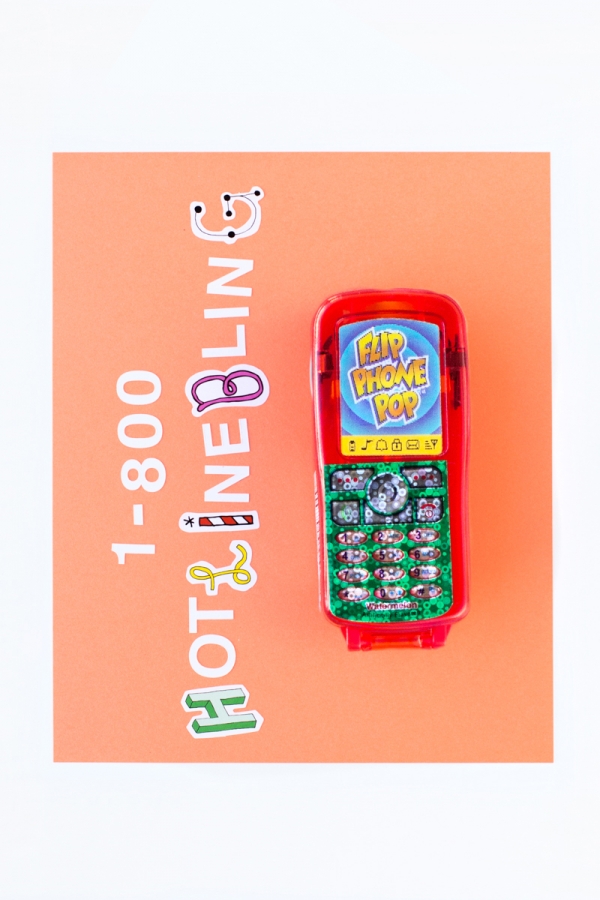 1-800-HOTLINEBLING
Unless you all have way more $$$$$ than me, you're probably not buying all your pals new phones, so candy phones will do! If you can't find these locally, you can snag a pack of 'em on Amazon here.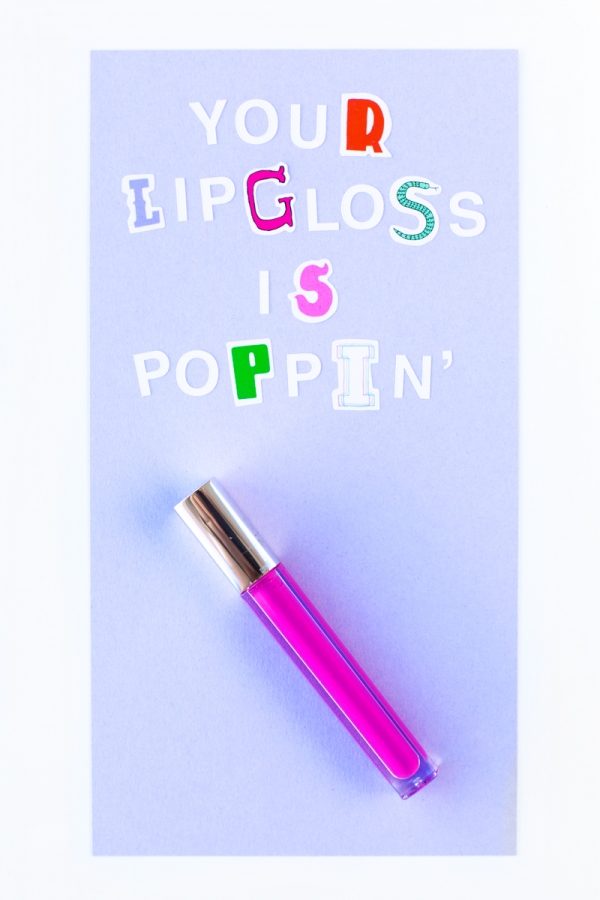 You're Lip Gloss is Poppin'.
And if it wasn't cool and it wasn't poppin' before, now it is! Attach the lip gloss with removable glue dots or twine.
Never give up.
Take a cue from Leo's never ending determination, and give your pals a pep talk. Preferably they can avoid sleeping in animal carcasses that way. 😉 Cut out a Leo pic from a mag or print one from the Internet, cut out and use a glue stick to adhere.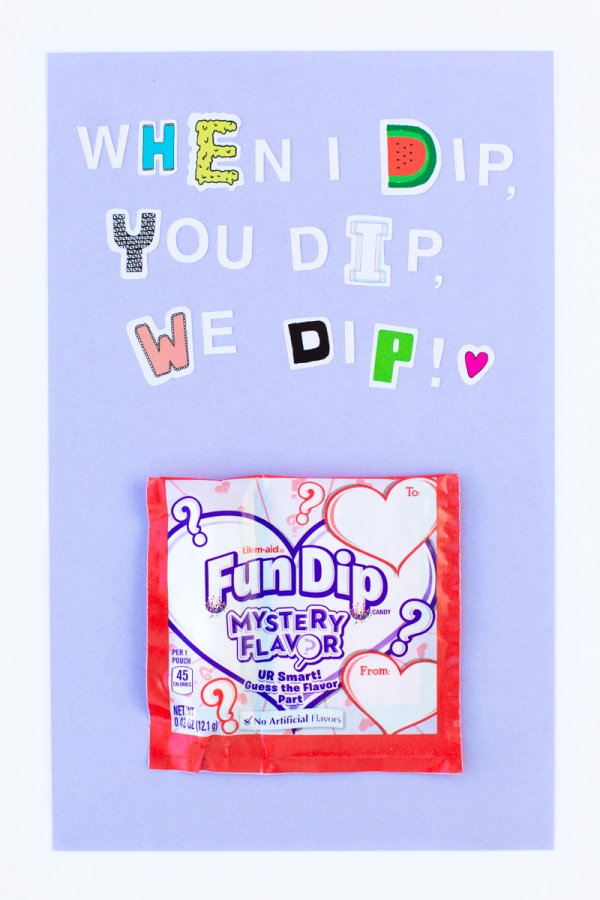 When I Dip, You Dip, We Dip!
Nobody dislikes Fun Dip. It's a fact. You can buy the cheesy Fun Dip Valentine's and make 'em better this way! Adhere with tape or glue dots.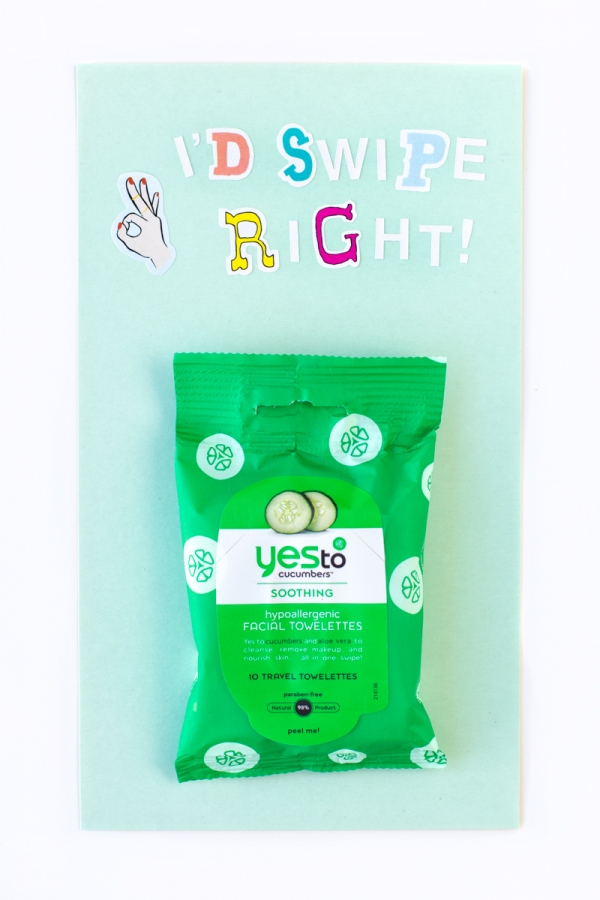 I'd S(Wipe) Right!
Let your girls know you approve! Attach a travel pack of face/make-up wipes with washi tape or twine.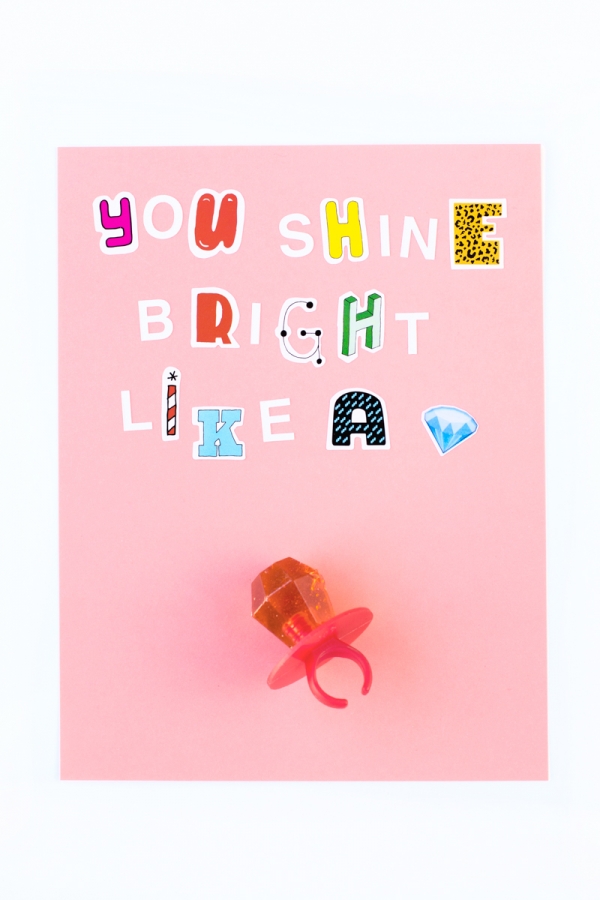 You Shine Bright Like a Diamond.
It's my life goal to find infinite ways to incorporate ring pops. Sure, you could go with the Beyonce reference, but show RiRi some love too. Re-package the pops in cellophane bags or leave them as is.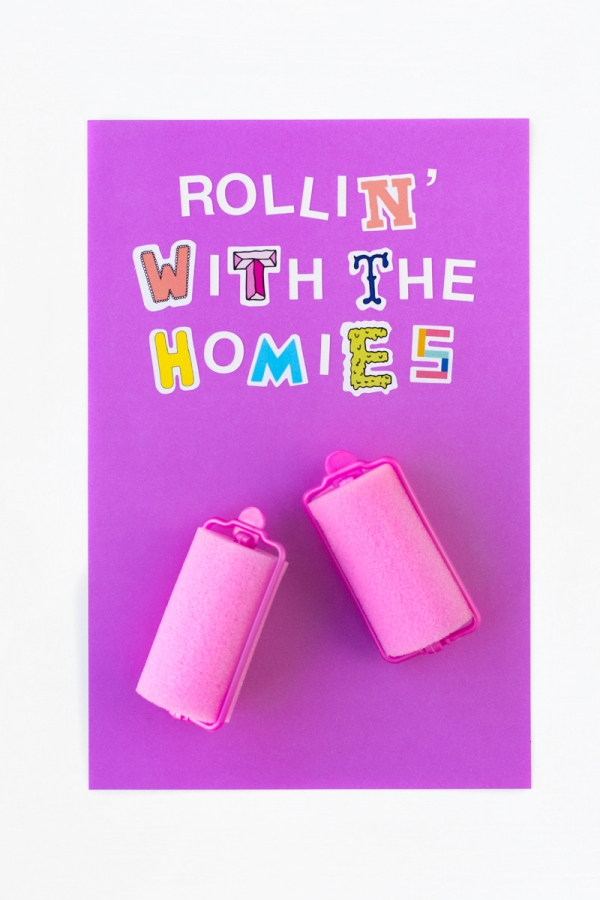 Rollin' With The Homies
Are you all singing now? Good. Your pals will be too. Buy a big pack of hair rollers and divide 'em up. Secure them with a piece of tape through the plastic part.
Ok, ok… what is your fave!?!?! Mine is obviously Jimmy. Seconded by Leo and You're the Balm. I bet these will spark some other ideas too, so if you make a drugstore hack Valentine, be sure to tag it with #troopstudiodiy on Insta so we all can see!!!!!