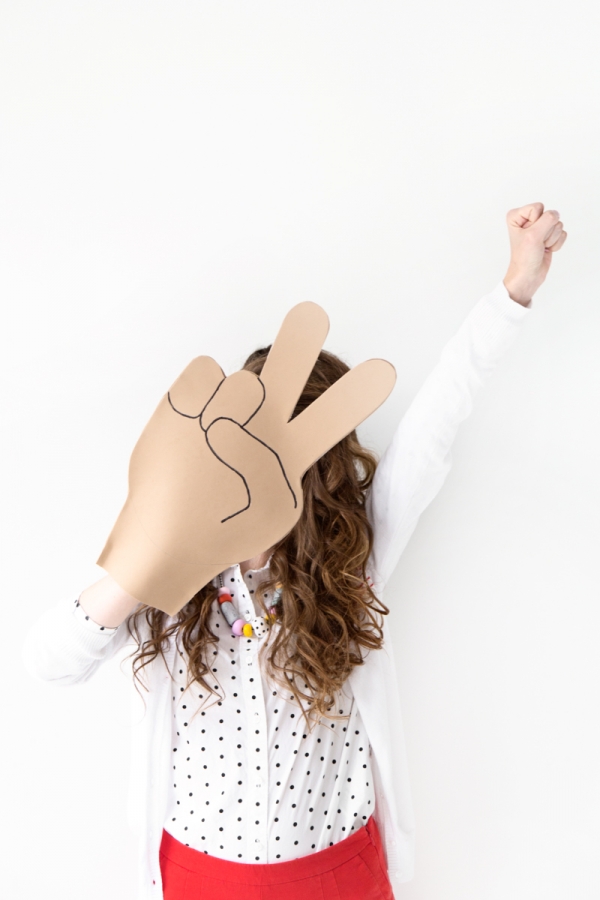 A million years ago, I made glitter foam fingers. And they still make me laugh. Now, I'm making emoji foam fingers!!!!! Because if there's anything that's gonna get me to watch the Super Bowl besides Beyoncé, it's gonna be a chance to use these guys! They'll be the talk of your Super Bowl party, fo' sho'!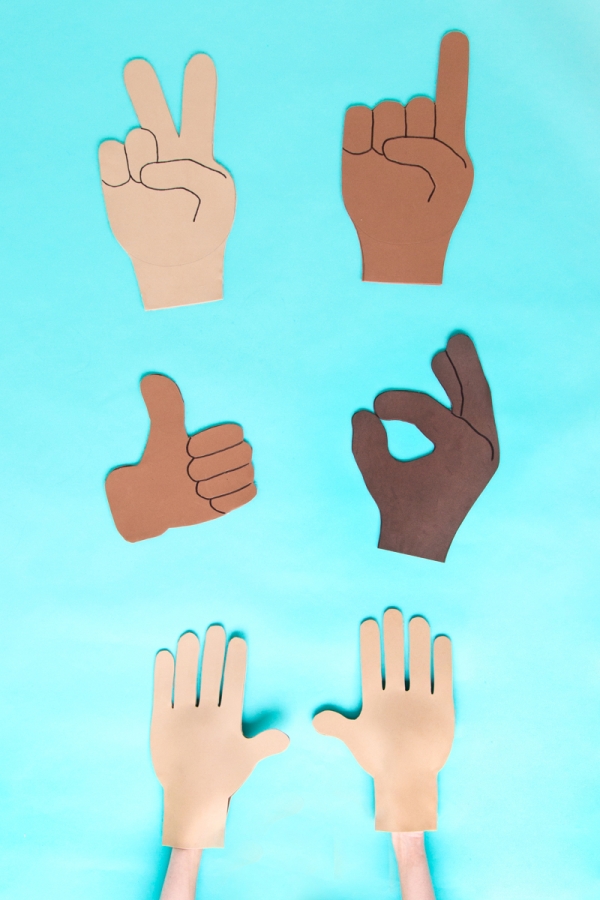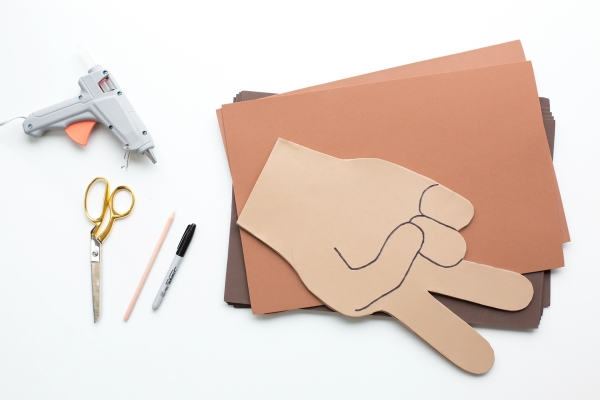 11×17 Sheets of Craft Foam (Two per hand)
Printable Hand Stencils
Black Sharpie
Pencil
Scissors
Hot Glue Gun
1. Print the stencils on 11×17 paper at your local print shop. Cut out the hand stencils along the outer edge. On one piece of foam, use your pencil to trace around the hand and then run your pencil through the stencil to trace the lines of the fingers. (See above) This will create an indent in the foam for you to trace with your sharpie. On the other sheet of foam, just trace along the outside of the pencil (this will be the back of the hand).
2. Cut out both hands. On the hand you traced the fingers on, trace back over your lines with a black sharpie.
3. Run a line of hot glue along one edge of one of the hands and quickly place the other on top. Continue working your way around the hand, gluing, until only the bottom opening is left open. It is important to work in small patches as hot glue dries fast, and will dry before you can get all the way around the hand in one swoop! Let set completely before using.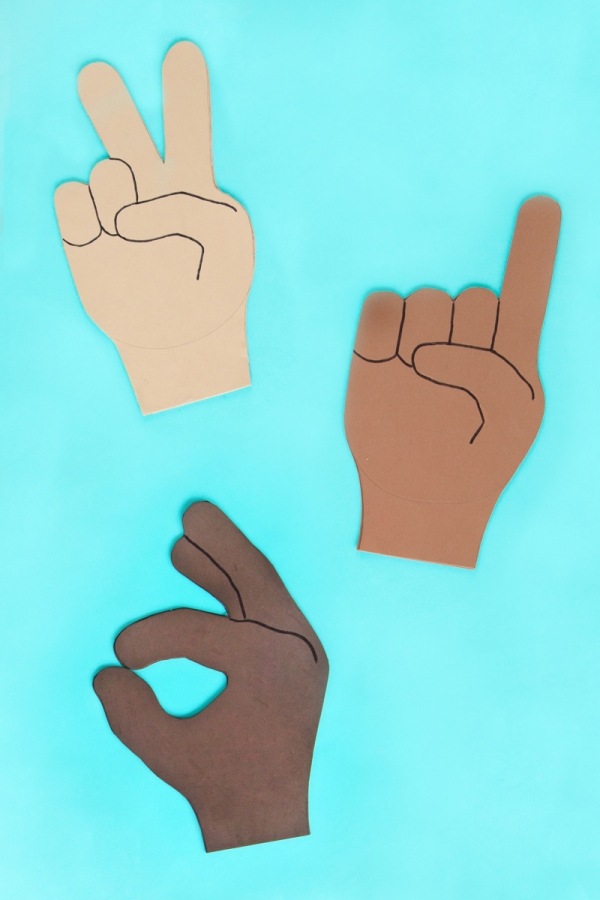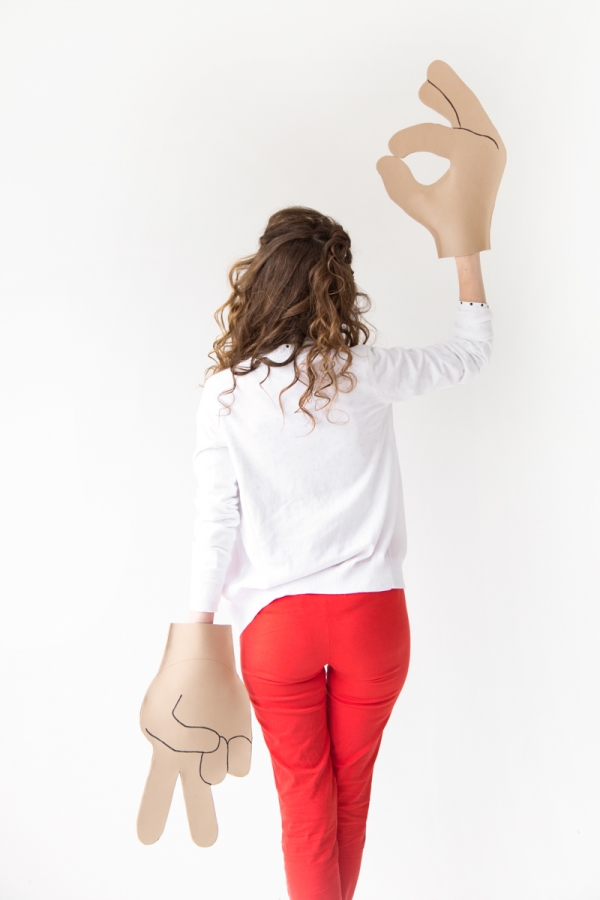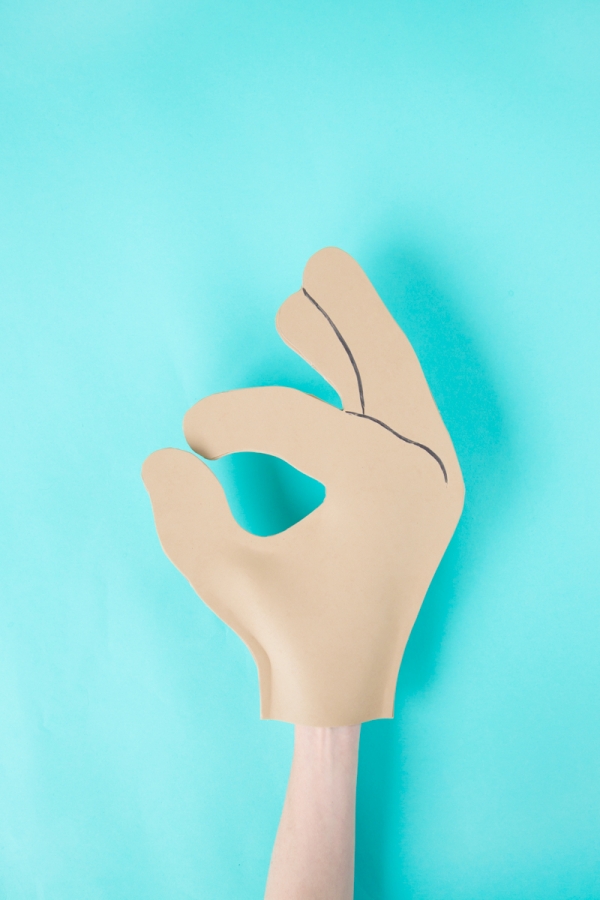 Photos by Jeff Mindell | Craft Production by Annie Steward | Creative Direction by Kelly Mindell
Pretty sure that A-OK hand symbol is gonna come in handy once Beyoncé takes the stage.
p.s. Super Bowl Bingo!