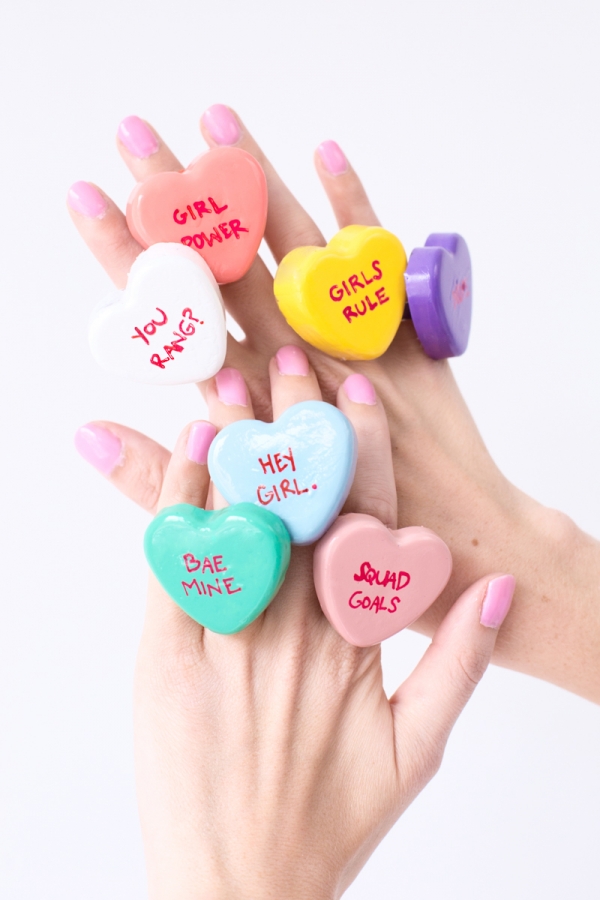 I'm breaking out my secret weapon (That I bet is in your craft closet!) to make another set of fun GIANT rings today!! (Remember these!?) Wanna know what these conversation heart rings are made of? HOT GLUE!!!!!!!!! I told you last week that I want to be buried with my glue gun because I use it for everything, so here's yet another thing you can do!
These would make super cute Valentine gifts for your friends or co-workers and you probably already have almost everything you need!!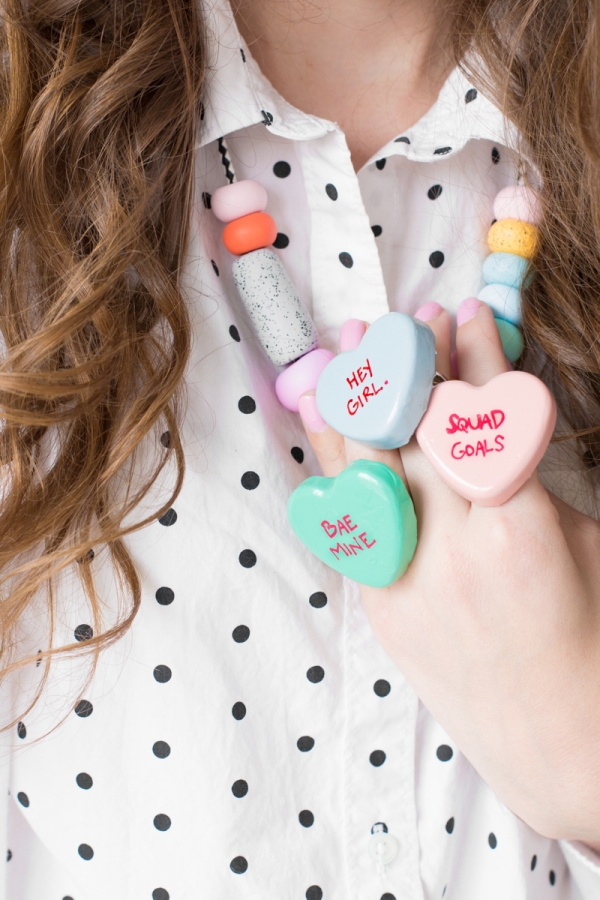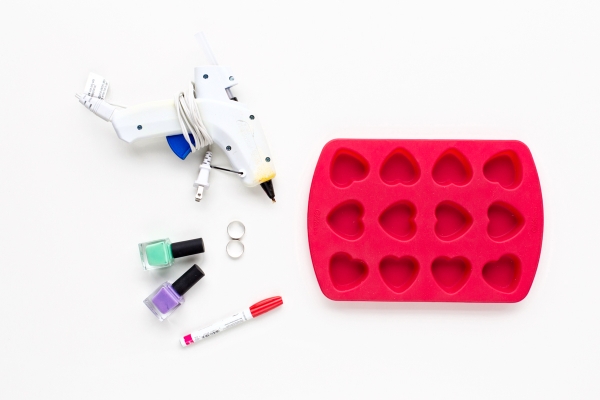 Silicone Heart Ice Cube Molds
Hot Glue Gun + Glue Sticks (Two sticks make about 3 hearts!)
Nail Polish
Red Nail Art Pen (Or Paint Pen)
Ring Blanks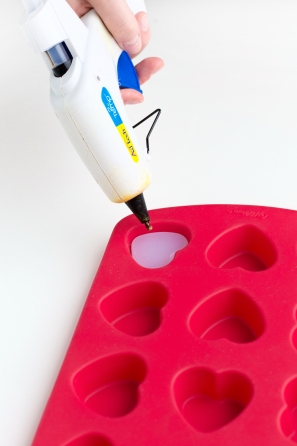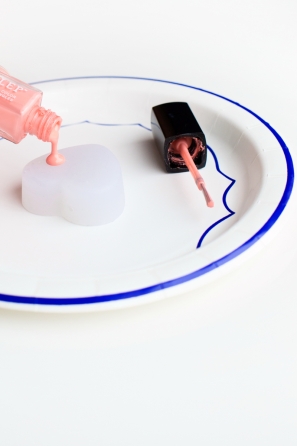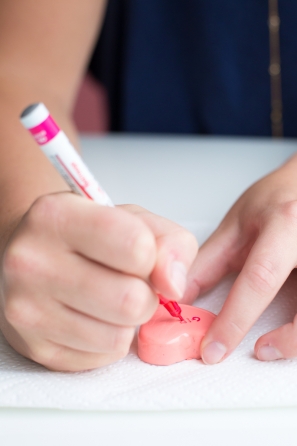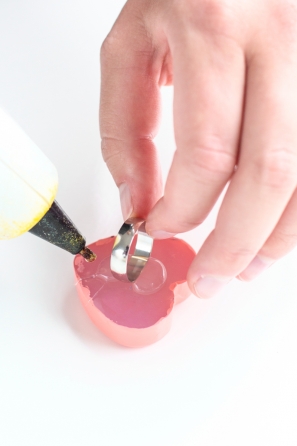 1. Heat up your hot glue gun on the high heat setting. Once it's ready, you'll need to start filling your mold. The best way to do this is to work in small "dollops" of glue, when right next to the other, working your way around the heart. (We don't recommend zig zagging the glue back and forth, which can create holes and air bubbles.) You'll want to fill the mold about half way up, and work quickly as hot glue sets pretty fast. Once dry, it should look like the above!
2. Let the heart cool completely before removing it from your mold. It will easily pop out once cool. Then it's time to paint! Before you get started, feel the top of the heart to see if there are any air bubbles. If there are, place a dot of nail polish over each and let this dry. Then, we found the best way to cover these was to actually pour a little puddle of nail polish into the center of the heart and then spread it over the heart using the nail polish brush. This gives a nice thick coat that makes these look almost like resin charms! Let dry completely.
3. Once dry use a nail art pen to write your conversation heart messages on each heart. Let dry completely.
4. Flip your heart over and place a ring blank in the center. Hot glue over the ring blank and onto the heart to secure it. Let dry.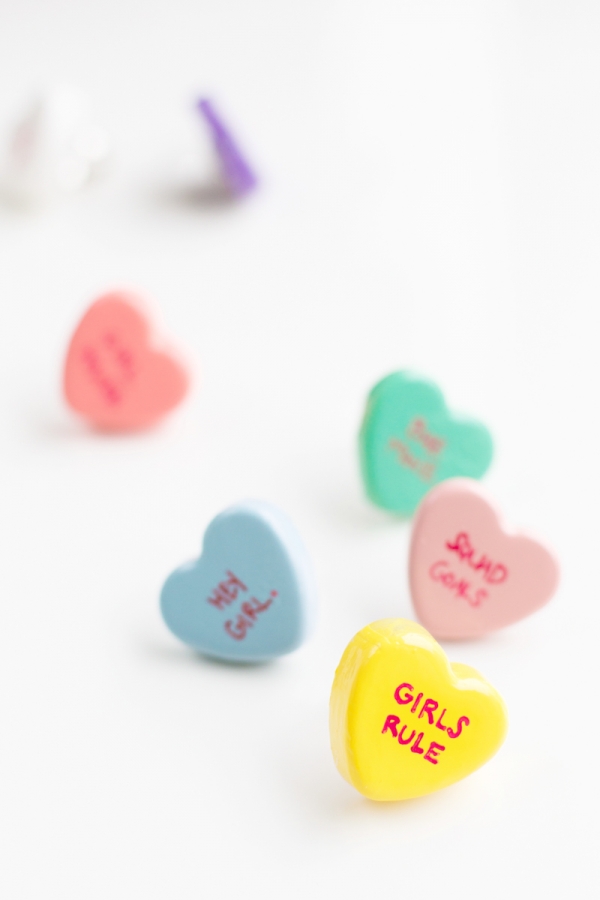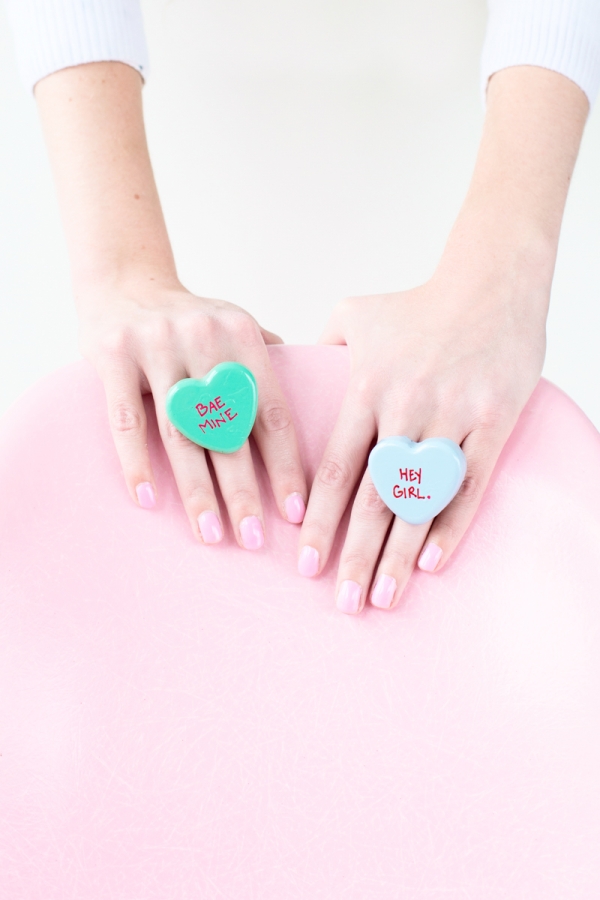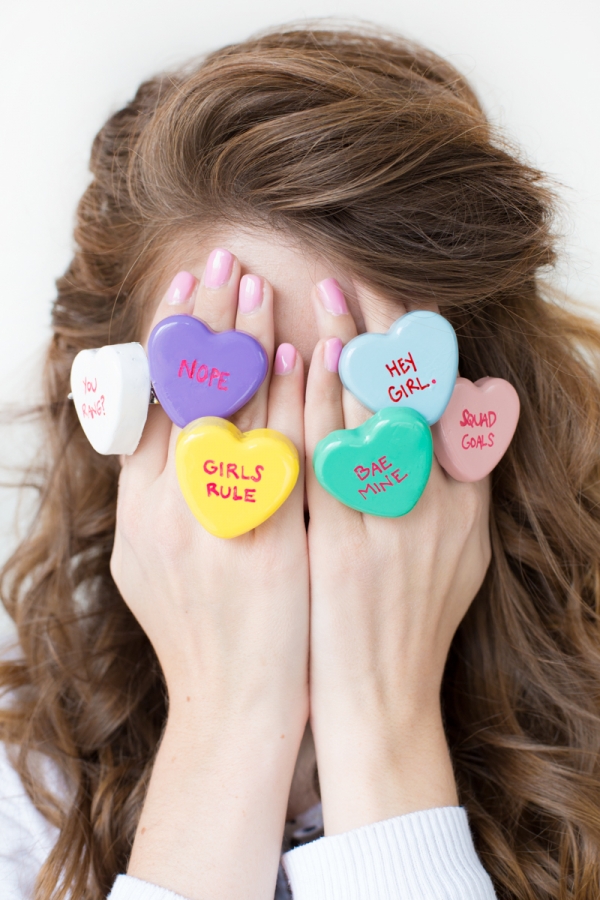 Photos by Jeff Mindell | Craft Production by Annie Steward | Creative Direction by Kelly Mindell
What would yours say!? These are a perfect craft night project, by the way. Just round up a couple glue guns and you're good to go!
p.s. Conversation Heart Cakes!