Before I take off for the New Year, I wanted to share an exciting new partnership for Studio DIY in 2014! In the coming months, I'll be working with Balloon Time, the company that makes those awesome at-home helium tanks (that I use for nearly all of my balloon projects, already!) to create some really AWESOME new balloon DIYs for both their site and mine! YES! Could this be a more perfect pairing? You guys love balloons, I love balloons, Balloon Time loves balloons. We are one big balloon-loving family up in here! First up, we thought New Year's Eve could use a little balloon love, so I came up with some ideas that you can so easily throw together by next week! You can find all the ideas and instructions over on Balloon Time RIGHT HERE! But here's a little sneak peek below!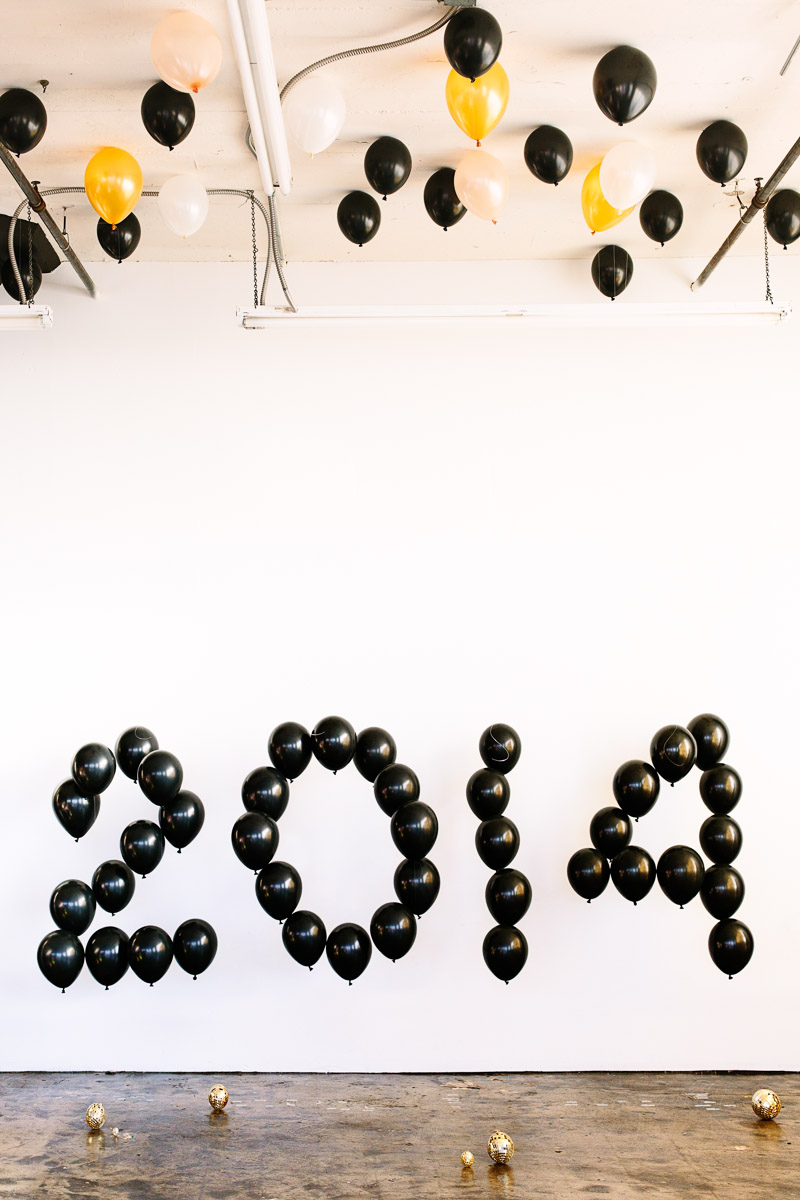 Remember my giant balloon heart? I used the same concept for this giant balloon 2014. Find the step by step instructions here.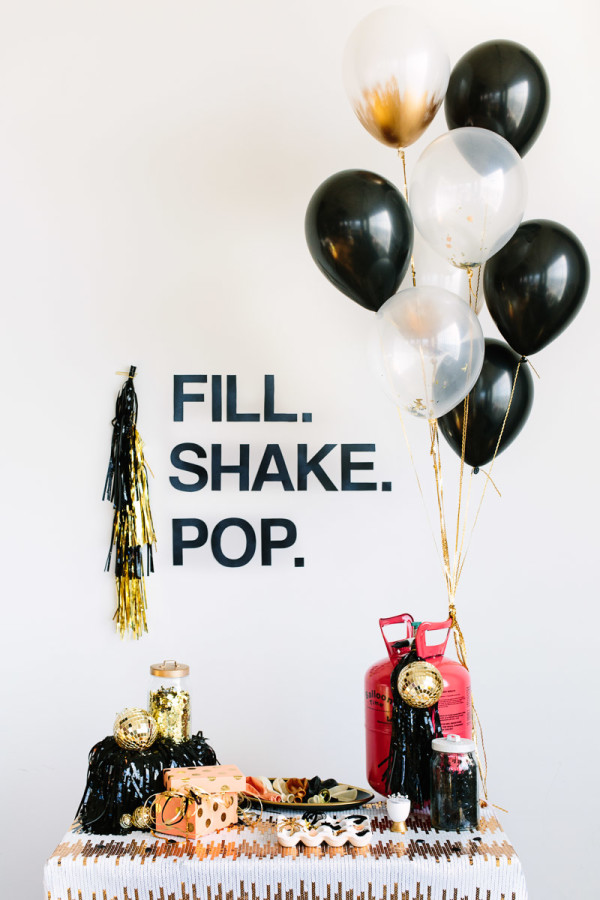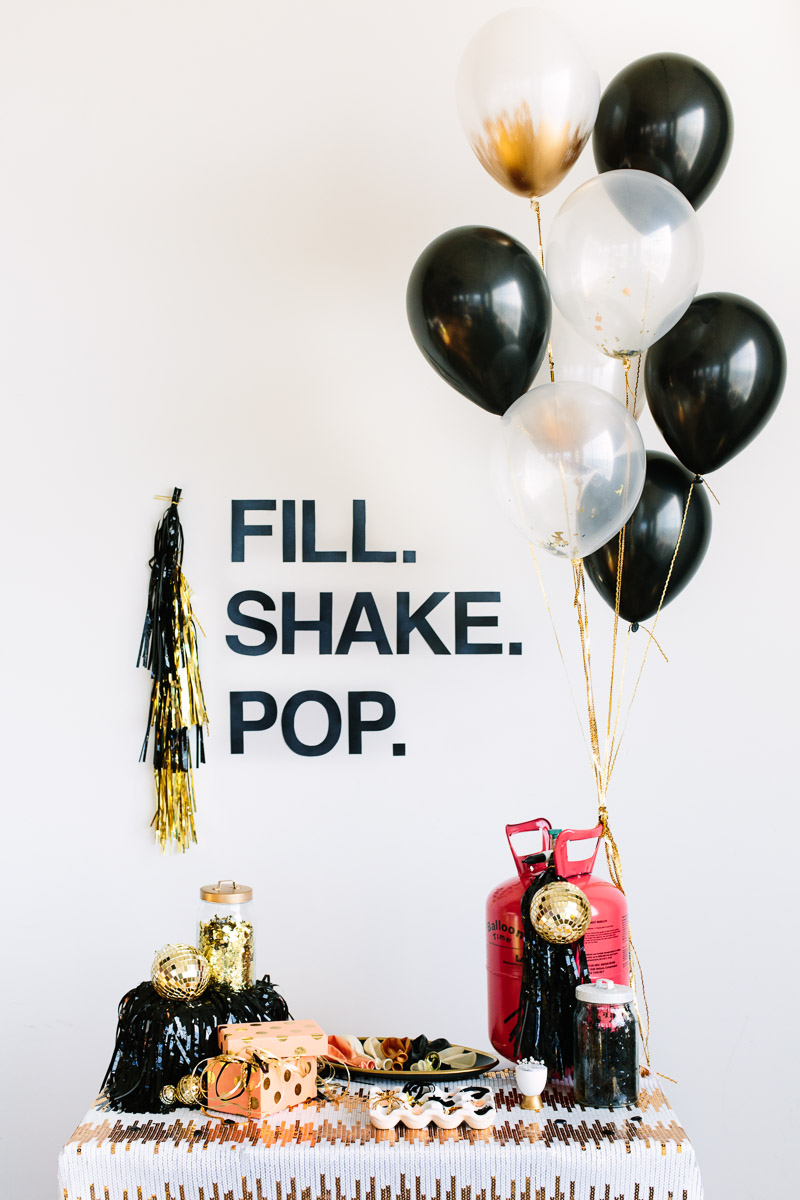 I highly recommend popping champagne at midnight, but how about popping some confetti balloons too!? Serve up this confetti balloon bar for your party guests to fill + pop their own! (Psst.. there's also instructions for those gold dipped balloons you see!) Find the step by step instructions here, and more photos right here!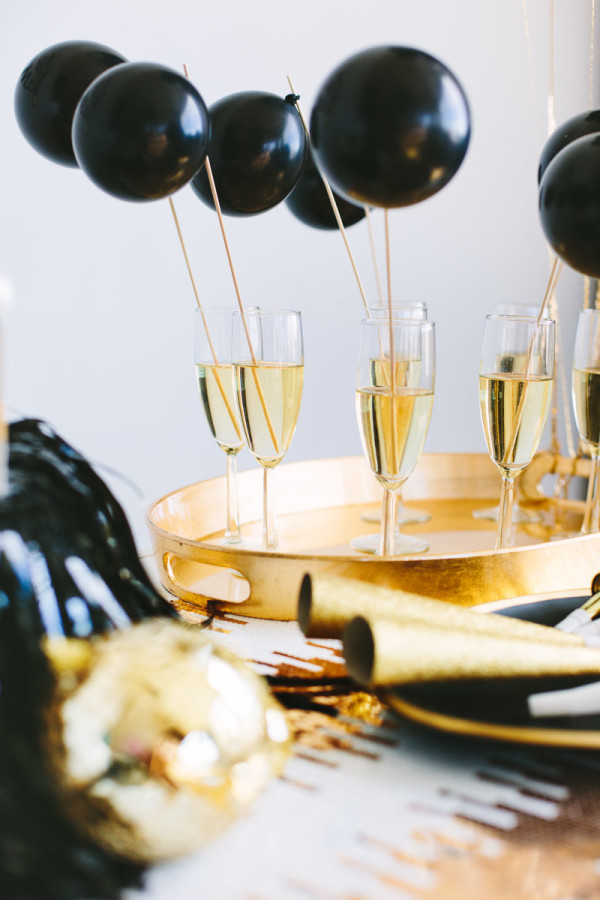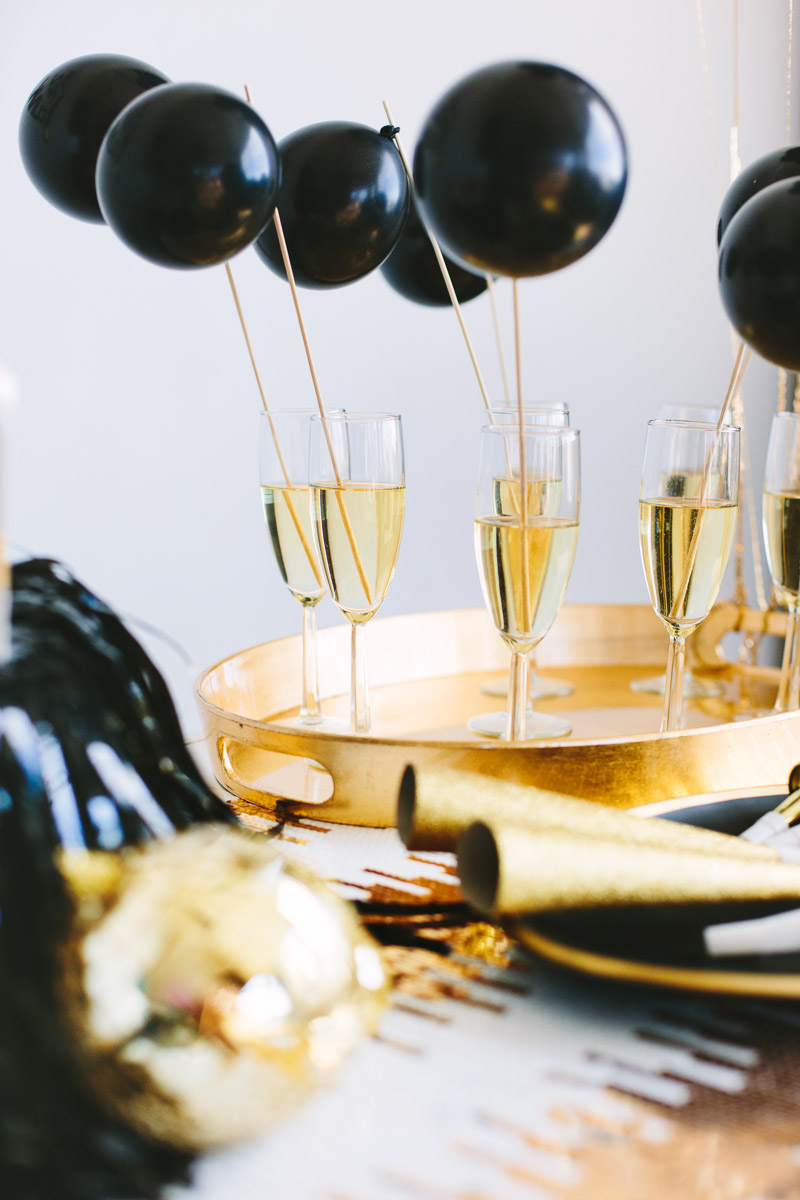 Balloon drink stirrers, because WHY NOT!? More info on this champagne bar, and a printable POP, FIZZ, CLINK sign right here!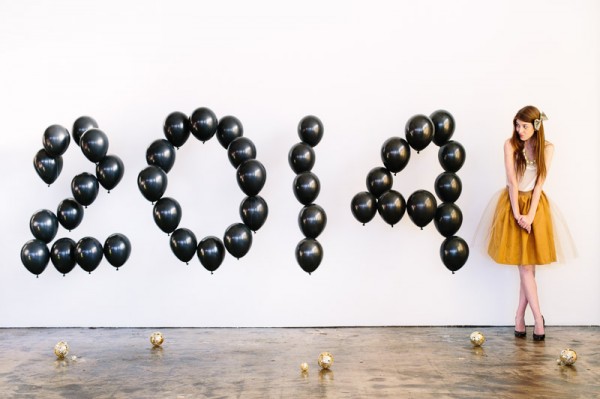 All Photos by Mary Costa Photography, DIY Projects and Styling by Studio DIY for Balloon Time
Styling Assisting: Marisa Mangum
And with that, I send you off to celebrate Christmas, if you do, and New Year's and you can find me right back here on January 6th where I'll pick up right where this party left off! Hope your next two weeks are filled with fun, love and lots of confetti! And thank you all for popping by here, whether this is your first time, or you've been reading from day one. Studio DIYs traffic has nearly TRIPLED this year! WOWZA! And that's all because of you lovely party-ready folks. Holy smokes, you're awesome! Alright, enough gushing. 'Till next year ladies and gents!