I was so excited when Emily Hingston emailed me about joining the Partners in Craft team. Have you seen her printables!? She is AMAZING! And as the final Christmas DIY of the season, she's sharing some amazing free printables right here for you guys!!!! Eeee!! Just look at these little gift boxes! They are perfect for stocking stuffers, and for hiding little treats for party favors. And those colors! She also made some coordinating tags, for those of you that want all your gifts, big and small, to look fab together. (Umm, that would be me!) Print 'em out below!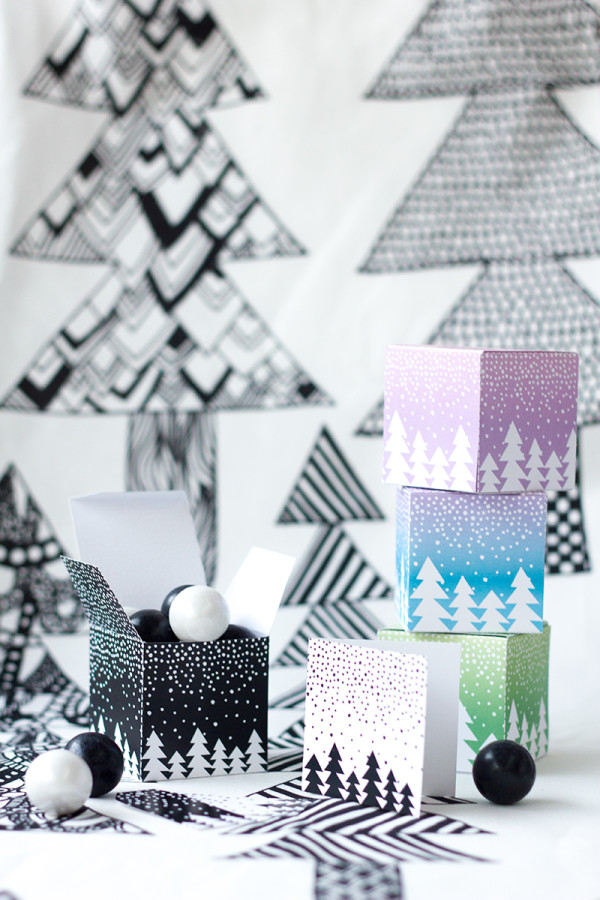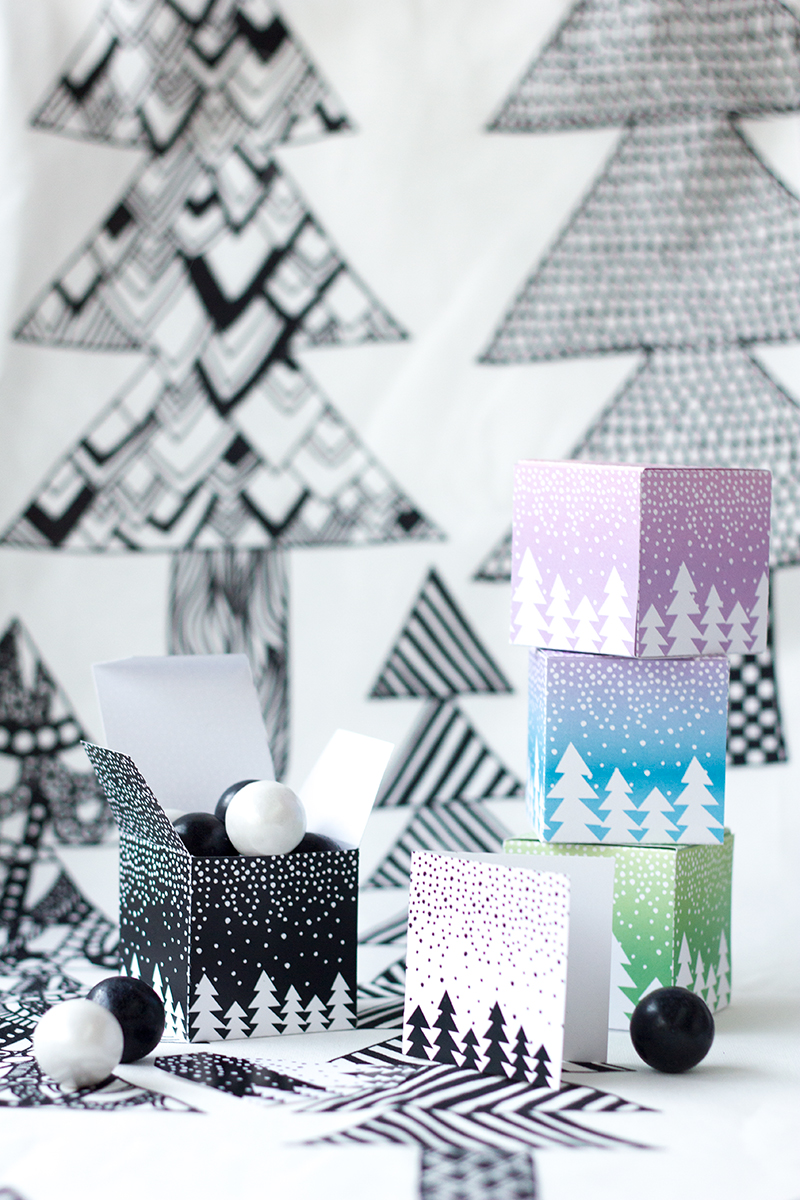 To download the free printable BLACK and WHITE gift boxes and tags click here!
To download the free printable PASTEL gift boxes in click here!
Print on cardstock and cut out on solid lines. For the boxes, fold on dashed lines, and glue where indicated! Fill with stocking stuffers and treats!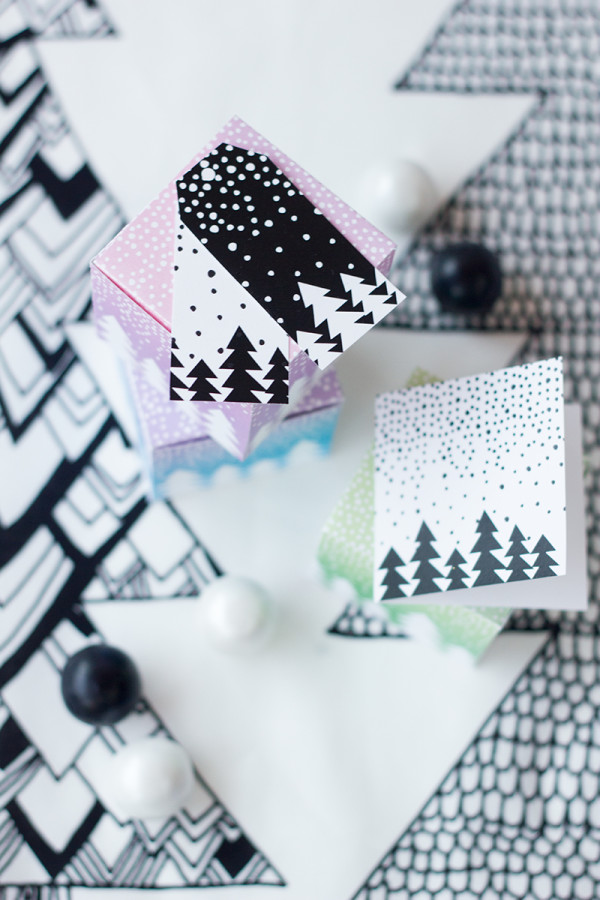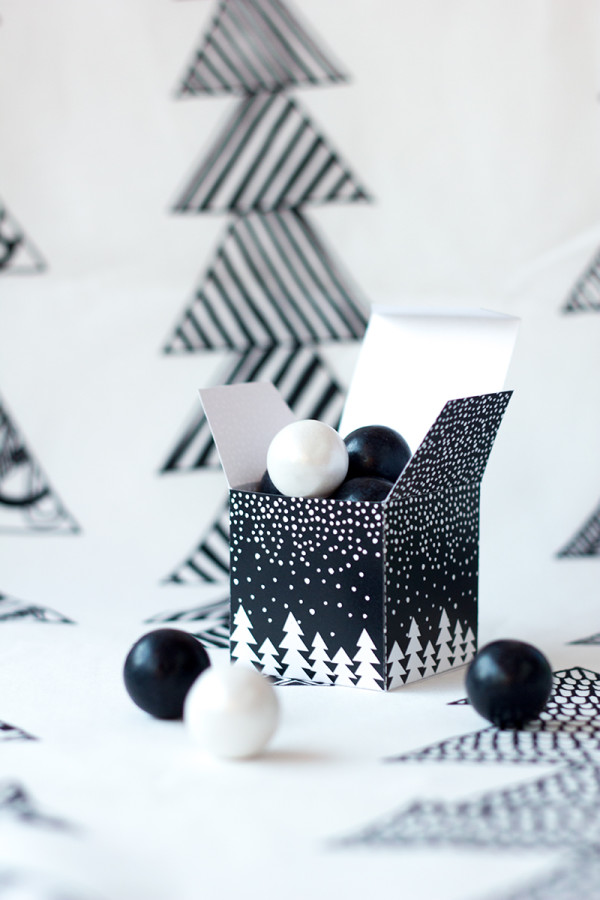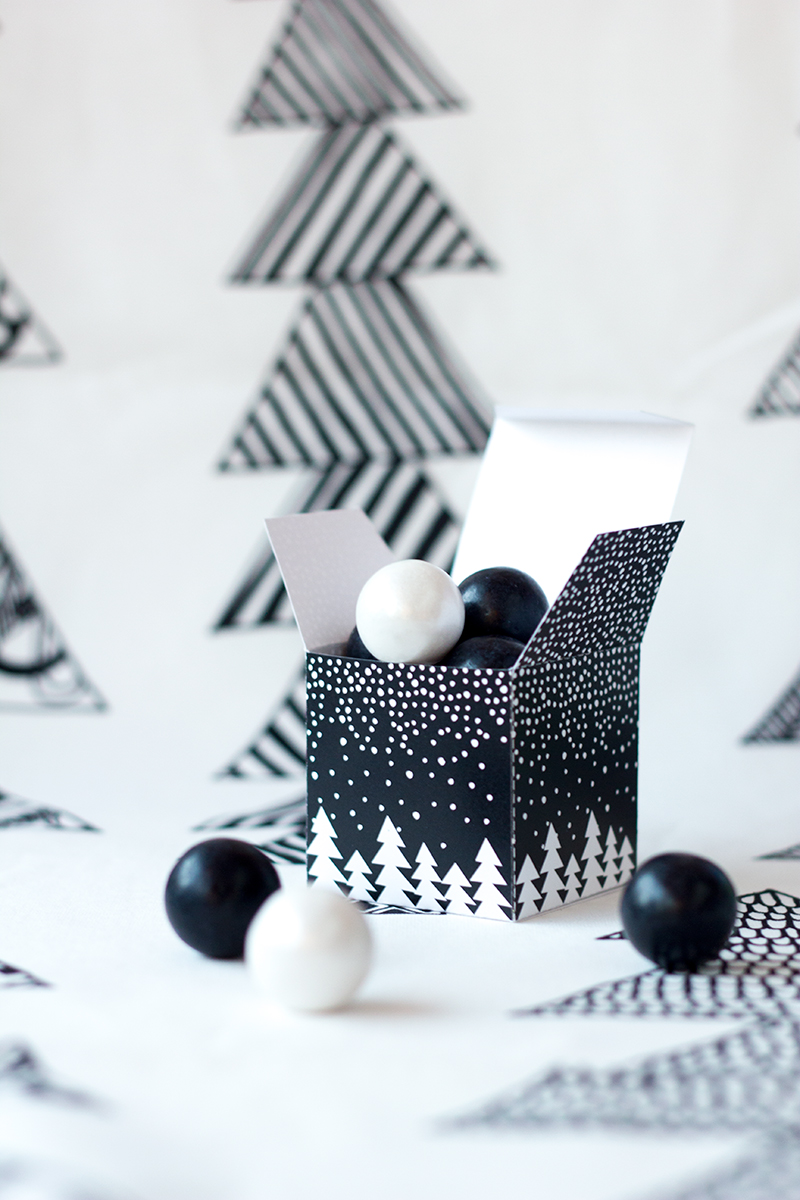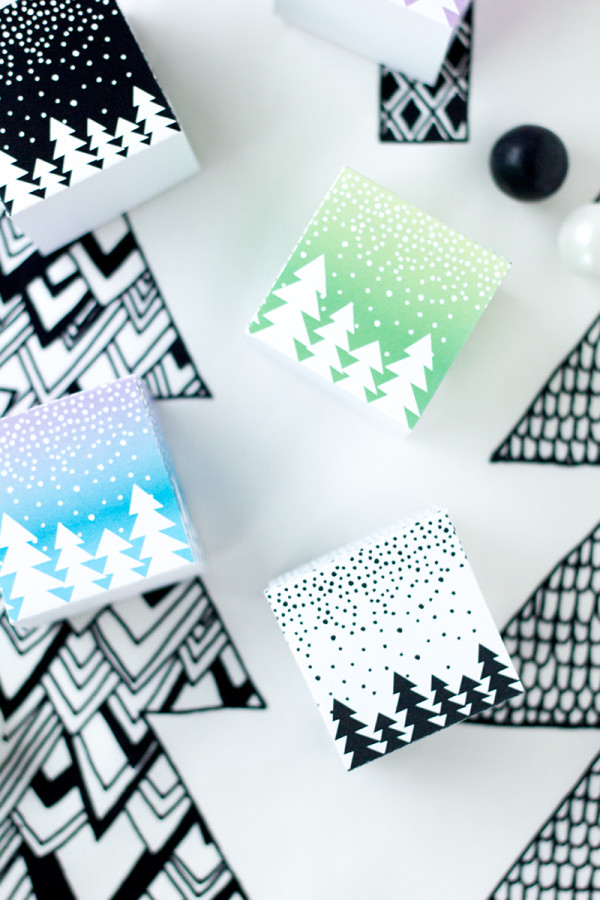 Printables by Emily Hingston, Photos by Studio DIY
Wow! What an awesome Christmas season it's been here on Studio DIY, and so happy to go out with a BANG like this! I'll be popping back in on Monday to bid a true farewell 'till 2014. But for now, I hope you have a wonderfully festive pre-Christmas weekend! And be sure to check out all of Emily's stunning work in her shop right here. (How perfect are these snowflake boxes too!?)
p.s. Are you loving that fabric I used for the backdrop here!? Marimekko sent it over to me, and I'm just obsessed! You can check out all their fabrics right here.