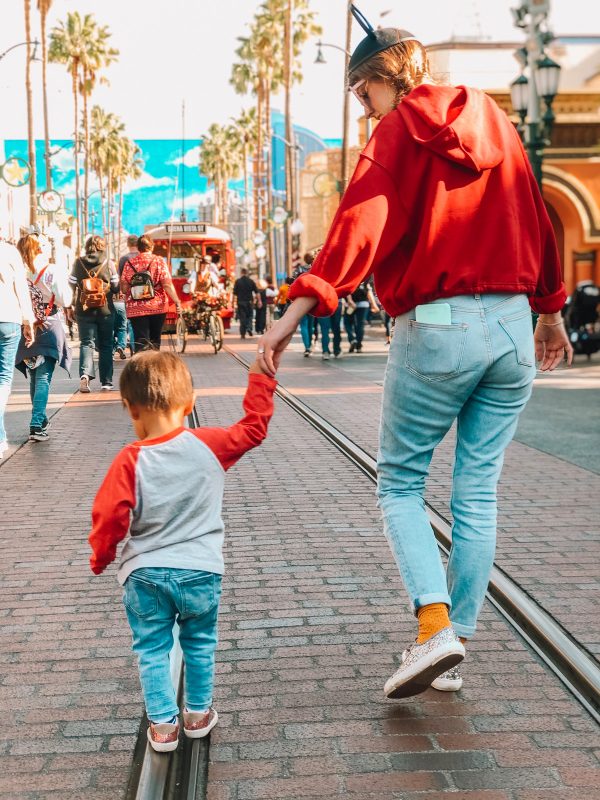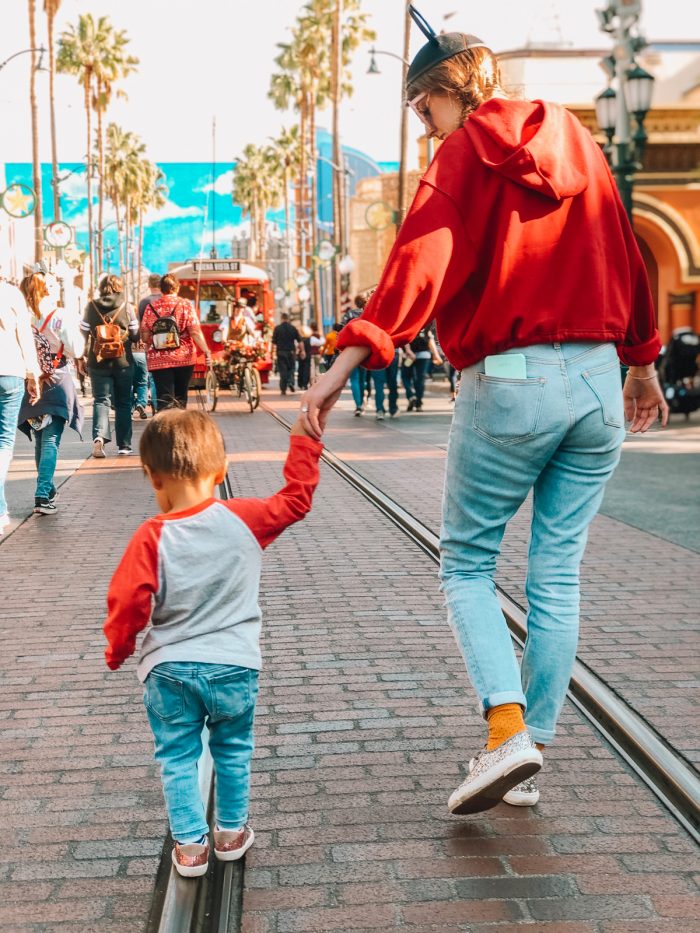 Hi you guys!!! Happy New Year, officially. I know we've been chatting on IG but welcome to the first blog post of the year! An annual tradition, if you're new here. Usually I recap the blog highlights of the year but honestly, outside of our home, I wasn't the proudest of my creative work this year. So instead, I'm going to leave that in 2018 and dive right in to my thoughts on the year today.
As you may have come to know, I tend to dub each year with some sort of title. 2015 was "The Year of Growing Pains," 2016 was "The Year of Failure" and 2017 was "The Best Year of My Life."
2018 gets the title of "The Year I Realized I Was Building A Life I Didn't Want."
At the beginning of 2018 I made a ton of huge decisions: I hired a full-time nanny, I leased a new studio and I hired two more employees. If you recall from last year's post, two of my big goals for 2018 were to "Ask For Help" and "Choose Convenience Without Guilt." Well, I achieved that with all those big decisions. I built an amazing team, I got a more convenient commute and together we more than doubled our revenue in 2018. It was a big, big year at first glance.
But my mental and physical health continued to get worse, not improve. To a point that I was looking up traditional, 9-5 day jobs daily. That I was asking Jeff if he'd be willing to go back to a desk job so I could be a stay-at-home mom to Arlo because I just couldn't do it all anymore.
So at the end of 2018, I decided to undo all of it. It was hard and painful and affected so many more people than just myself. But I wasn't being a good boss, mom, wife or friend and nobody was benefiting from that, either. Sometimes the most necessary decisions are the hardest ones to make.
Because over a few much needed conversations in 2018, with some of the most important people in my life, I was able to see the root of my problem. I had chased a dream that wasn't mine. And what I learned was I had already achieved my dream… but then blew right past it without so much as a glance behind me. I was focusing so much on my peers who were building bigger teams and leasing bigger offices and cultivating huge empires and trying to get there too, even though that wasn't actually what I wanted.
I've always wanted to work for myself, and that is still true and hasn't changed. But I started Studio DIY because I knew I wanted to build a career of flexibility, to accommodate my health issues and my family priorities, not to become a powerful CEO and manager of 100. I worked my butt off to make this flexible career a reality. And little did I know, I ACHIEVED MY DREAM! In 2017. At the age of 27.
That year, I became a mom. I had slimmed down my full-time team to just one. I spent most of my days at home with my family. I was still running a successful business. I was happier than I had ever been.
So why did I feel the need to toss that aside in 2018 to chase these milestones of "bigger" and "more" when I didn't even want them in the first place?
Well, that's one of the hardest parts of the Internet, right? You're exposed to so much that your brain starts to confuse what you really want with what you think you're supposed to want.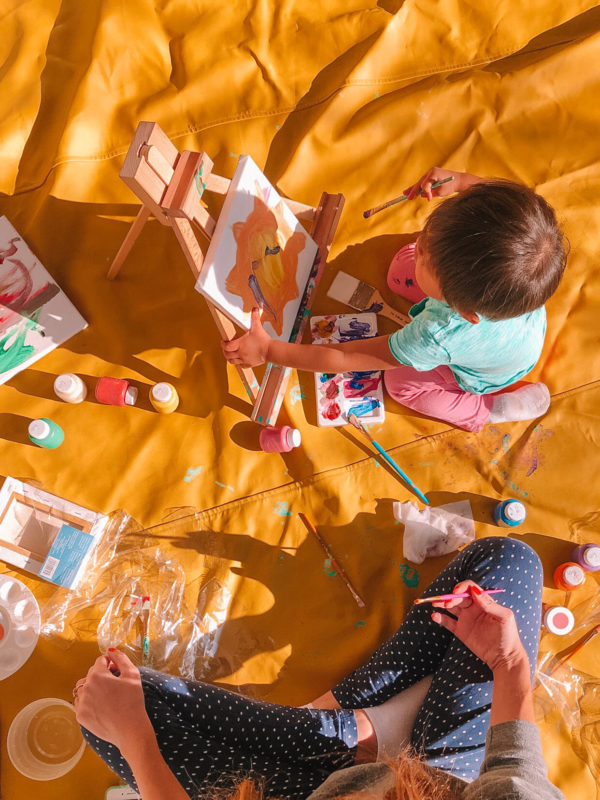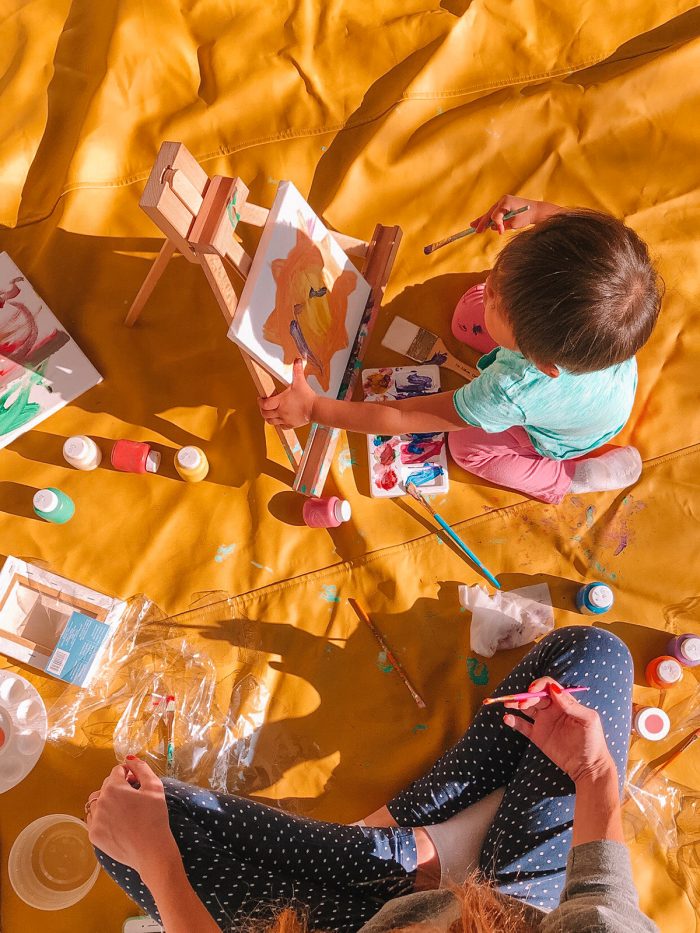 So today, January 7th of 2019, I am writing from my new home "studio" (my couch), as a new full-time team of one person (Yours truly!) with a mommy and me dance class scheduled with my son for 11am tomorrow. One year forward and ten steps back and exactly how it should be.
It's a weird contrast to make a conscious choice to take 10 steps back after having your most successful year ever. But it's a decision I knew was necessary for the health of myself and my family. It took me dropping every ball. Literally. Every single one. Losing out on multiple HUGE deals. Deals I had put hours of work into. Making unacceptable mistakes with clients. Steering myself towards projects I didn't want and leaving ones I did behind. Letting down employees that had put their faith in me. Losing all sight of my creativity. Putting a strain on my marriage and missing my son's first steps. But I finally learned my lesson. Money isn't everything and bigger isn't always better.
This year, I've decided to give myself some freedom. Freedom to have less overhead so I can take on less work, live without office hours, explore and expand my creativity and cultivate relationships with people I "didn't have time for." And most importantly, freedom to be a mom. The way I need to be a mom right now. To work smarter and not harder, with less pressure, and hopefully be writing a year from now in a better mental and creative place.
I recognize that this is an extraordinary privilege I've worked towards, but also frankly, lucked into in many ways. I don't take that for granted.
And I recognize that this comes in contrast to the women-in-business landscape right now which shouts, "Don't let anyone tell you you can't run a business and be a mom." And they're right! That's true! Don't let anyone tell you that! You CAN run a big business and be a great mom. Many people can and do.
I cannot. And 2018 was a humbling lesson in being ok with that. My personality is not built to manage a huge team all day, juggle dozens of projects and clients, interact with (hundreds of) thousands of people online and come home to be who I want to be with as a mother and wife and friend.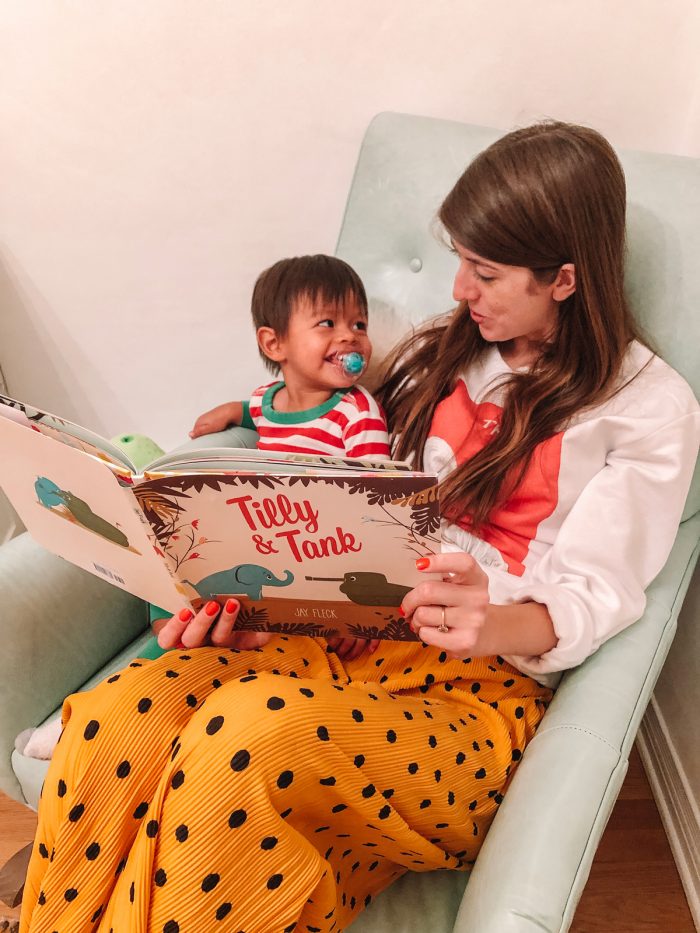 Now that I've hit the reset button, I hope you'll stick around as I feel out a new "normal" here on the blog and social media. I have a lot of posts I've been wanting to write, but couldn't find the time before. I've talked a lot about how becoming a mom zapped my creativity in the ways I once knew it and I'm looking forward to having the mental space to rediscover where my creativity lies this year. I'm looking forward to having the time to dive into our home renovations so I can live in a space for the very first time that feels like me. I'm looking forward to rebuilding some of the moments I sacrificed with my family. And I'm really looking forward to sharing it all with you!
We do still have some really big things happening this year that I can't wait to share with you, too. And yes, we'll still have help, of course. But by the way of remote help so my focus can remain where it needs to be right now. I can't thank all of you enough for the support you've shown me especially over the last year. NONE of this would be possible without you. You all have given me the gift of choosing what's right for my mental and physical health and I am eternally grateful.
With that, in lieu of the typical goals I write out, I'm trying to be easier on myself. So my big goal this year is just this: To prioritize me, explore my creativity and be present for my growing family.
And with that, let 2019 begin. I have no idea if I just made the best or worst decision of my life but right now it feels just right. Our reader survey will be up soon and I'm looking forward to hearing what you have to say over there! But for now, I'd love to hear what you're prioritizing this year, too. Feel free to share below!
And thank you, just one more time, for being here! It means the world.