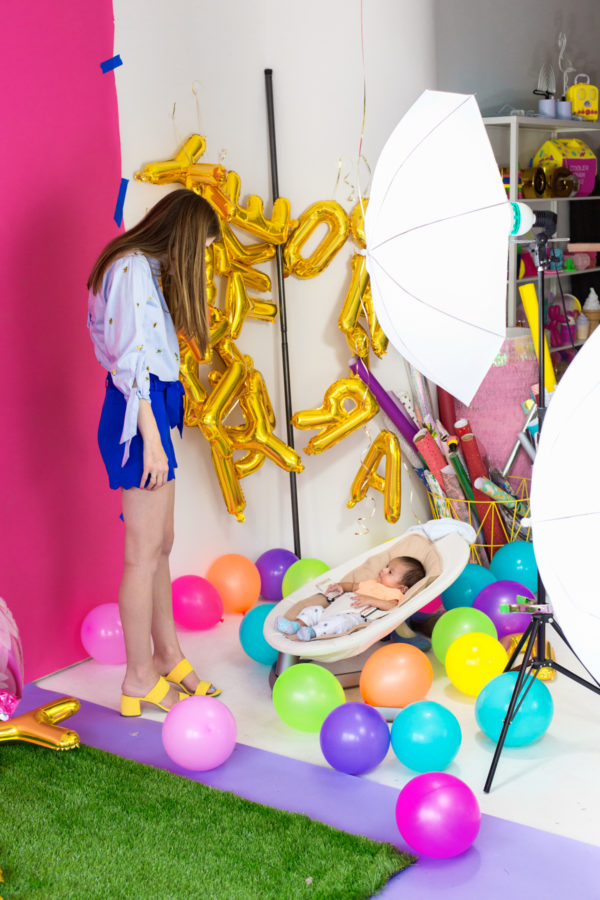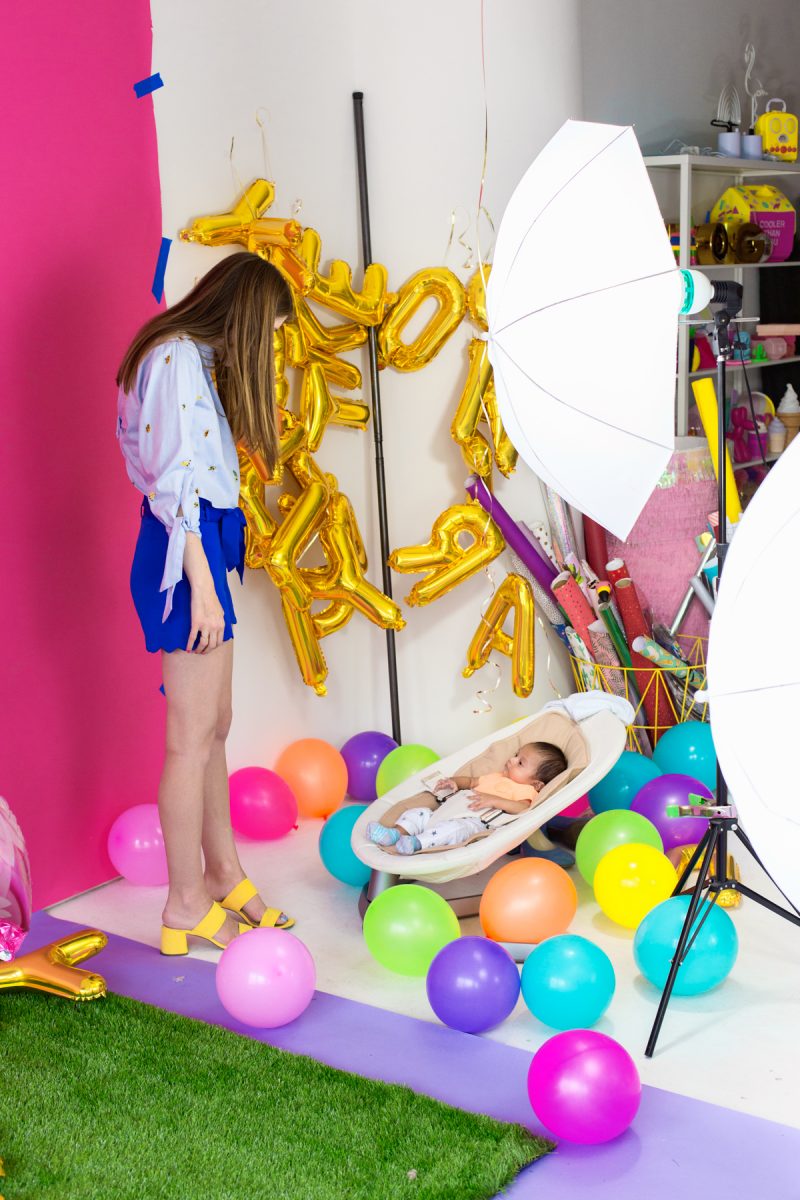 Here we are. The beginning of a new year. Welcome back! I hope you all enjoyed a wonderful holiday, or at the very least a much needed break. I sure did, it was so so wonderful having so much time to spend at home with Jeff and Arlo, I savored every moment.
This post has become a Studio DIY tradition, I recap the past year and talk about what to expect for the next. Except, this one is a bit different. I took a look back at the last few recaps and every one of them had such a tone of heartache, struggle and sadness. There was the year my lung collapsed. The year I had a miscarriage. And the year I had another miscarriage.
But this year, well… last year now. It was a really good one for me. And, clearly, I haven't gotten to say that very often over the last half-decade. My business thrived, we bought a house and I became a mom. That last one, that's the real kicker.
What was hard about this year is that it was just so completely horrible for our country, and for the world. It felt like a huge dark cloud of sadness and horror set in. And then there was one bad event, decision, shooting, natural disaster, bill and tweet after another.
It's really weird when you're having a wonderful year, but the country around you is seemingly crumbling. But for this post, I'm going to choose to focus on the year I had personally, as I usually do.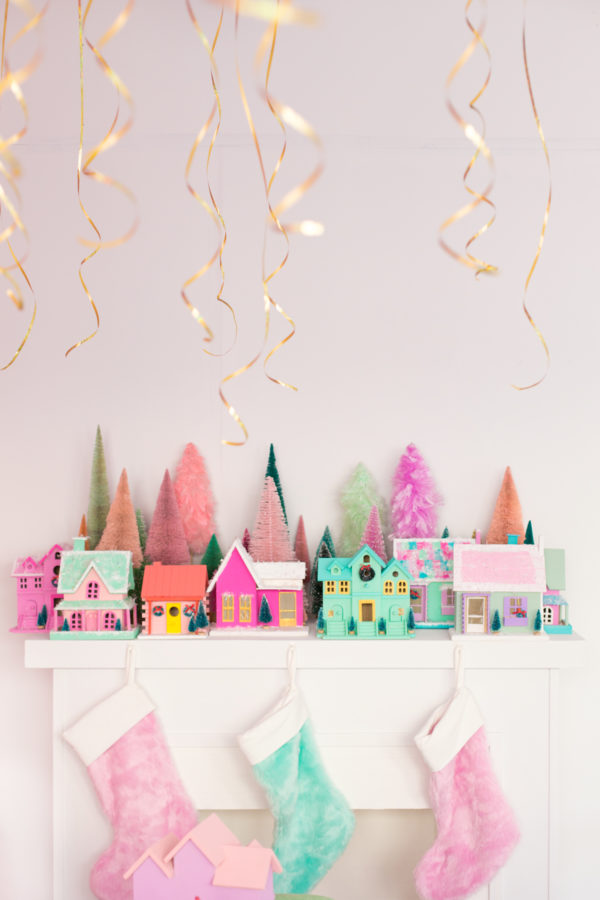 First, let's start with a little recap of the happenings at Studio DIY this year. We launched a balloon shop and immediately sold out of so many. We grew the Can't Clutch This family by SOOOOOO many of you and sold out of so many clutches!! We spent a crazy amazing week in Palm Springs with the best team ever. We had another insane Halloween season where hundreds of you re-created our costumes. And we inspired dozens of you to re-create our Christmas village with your families!!
Wow. What a freaking year!!!!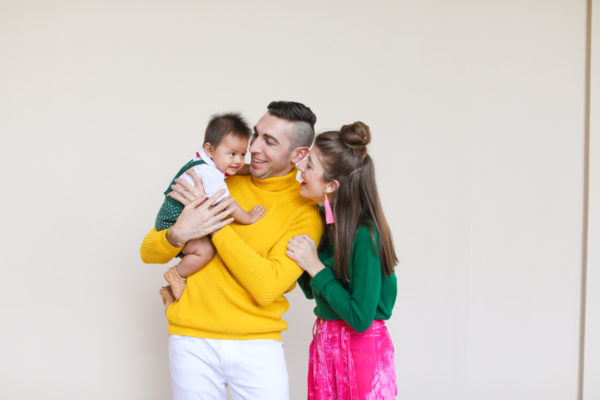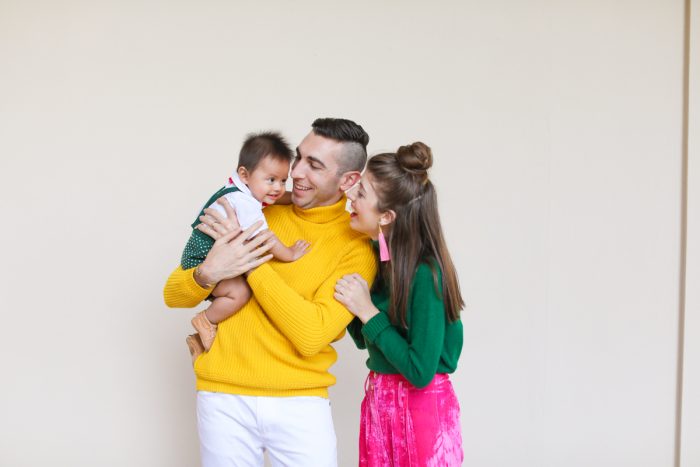 And personally, it was just the best of the best. We announced to you guys that we were adopting a few weeks after I wrote last year's recap and just two month's later, we brought home our son. I feel like I keep talking about it and repeating it, but I could say it every minute of every day and it would STILL not equal how grateful I am for the experience, for his birth mom, for her selfless decision and for him. The only thing I've ever really, truly wanted is to be a mom. And it's exceeded every expectation I've had. I think it's really easy for parents to complain because parenting is really freaking hard, but honestly the hard parts don't even put a tiny tiny PIN PRICK in how wonderful it is getting to watch a little baby learn and grow. It's so magical. I've never experienced so much love and awe as we've experienced this year.
And then, two short months later, we went and bought a house! Another huge goal of ours. Adopting Arlo really kicked our butts into gear because it was very important to both of us that he grew up with a backyard to run around in. And while ours right now looks like a desert wasteland with a giant 12 person hot tub hole in the ground, it's gonna be GREAT when it's done! Haha! We still sit down every night and say "Can you believe we own this house?" Another serious "pinch me" moment of 2017.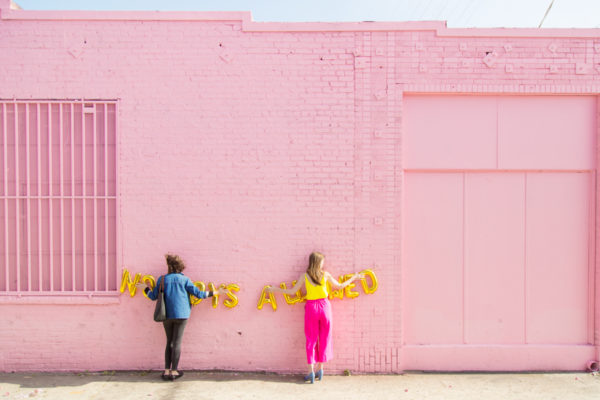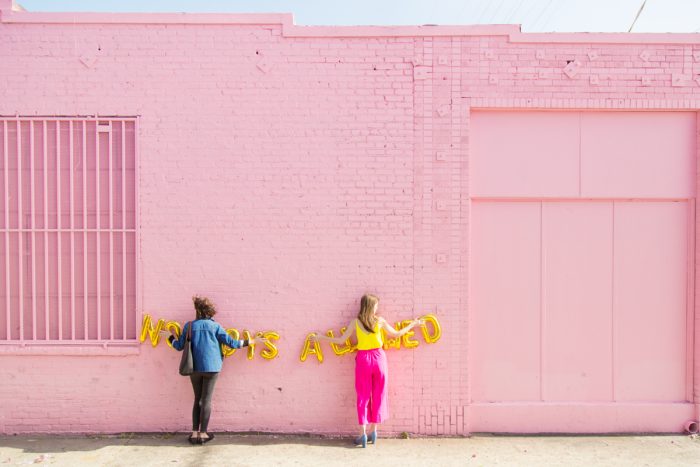 Of course, doing all that and running a business didn't come without it's challenges. Up until this moment, we have not had any regular childcare and we don't have any family nearby that is able to help regularly with childcare either. And our plan of "we'll just bring our baby to the studio" went out the window when we were blessed with a child who doesn't like to sit for more than .5 seconds. Haha! (I actually really love that about him, despite it's challenges!) That's meant a lot of juggling, frustration and sacrifices. Jeff spent the better part of the year caring for Arlo, while I juggled his job and mine at the studio. And Samantha picked up basically everything in between. So if you guys want to give her an extra 45 rounds of applause for keeping this ship afloat as we made a few too many personal life changes, she deserves that… and then some!!!
Oh, and our house still looks like we just moved in, for the most part.
But what those struggles have taught me a lot about is prioritizing. I used to beat myself up if I didn't have a new post or DIY, and this year… sometimes we just didn't have a post and that's ok. Nobody died, you guys are all still here. It's not that big of a deal and I've learned that.
These changes have also taught me a lot about what I really care about. And it's made me think a lot more about the content I produce here and which of it really matters to me. Because I'm not going to lie, I had in some ways fallen out of love with DIY. And I also started to feel somewhat of a disconnect between some of the content I made and my life, and where I'm at in it. It's really hard when your passion becomes your job sometimes. But having Arlo and having a house has really renewed my love for DIY and my desire to close the gap on that disconnect.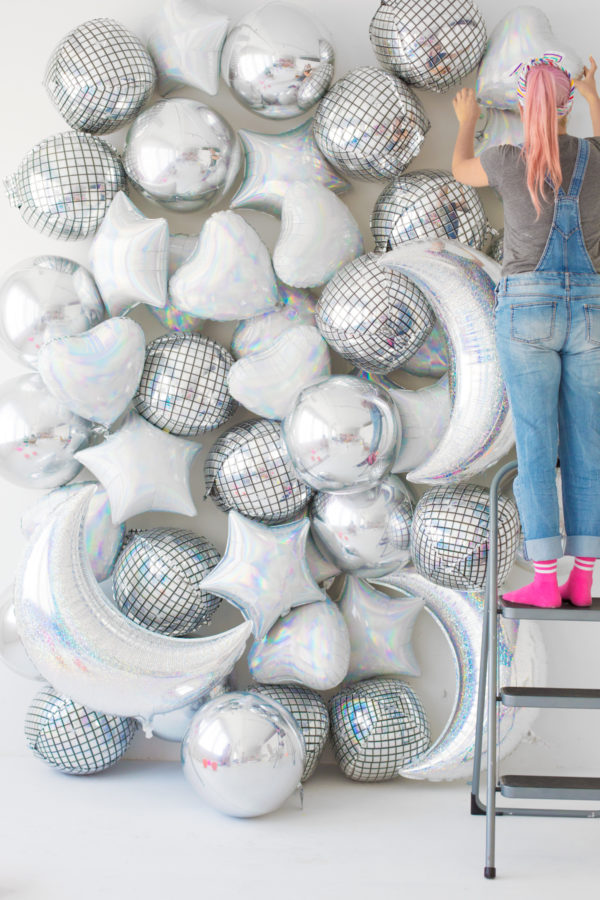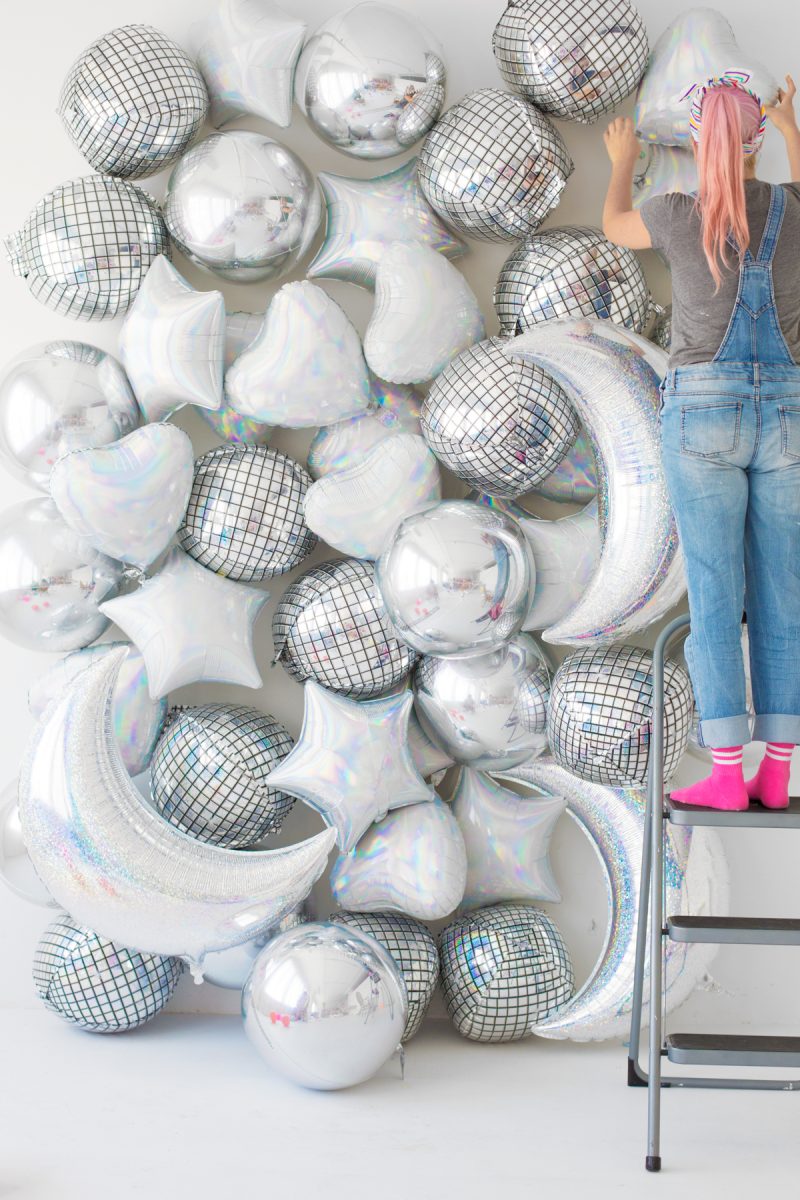 For one, it's made me realize the kinds of DIYs I want to share here. Ones that mean something, ones that last, ones that my family can share in or build traditions on. So I'm not going to lie, in 2018 you're going to be seeing less DIYs. Because I'm no longer going to do DIYs just to do them. DIYs take a lot of time and unless I'm really passionate about the project, that time is not worth the time away from my family. That said, the ones you will see will be filled with so much more love, authenticity and me.
You'll also (finally!) be seeing a lot of home updates and some more personal and family posts. From what I can tell, those of you who read the blog (versus just follow on Instagram) seem to prefer those posts anyway! So I hope that excites you as much as it does me!!
We also have some INSANELY exciting shop expansions happening this year. In addition to the clutches that you're going to just DIEEEE over, we're expanding our accessory offering (Hint: Some of your requests have been heard!) and we have our sites set on some awesome summer AND Christmas (!!!!) products, too!!
We'll be doing our yearly survey next week to really get your opinions on the future content and products here, and I still have a lot of more detailed figuring out to do, but I'm excited to start closing that gap and bringing more passionate, useful and relatable content to you guys. I hope you'll come back and weigh in on all that on the survey!!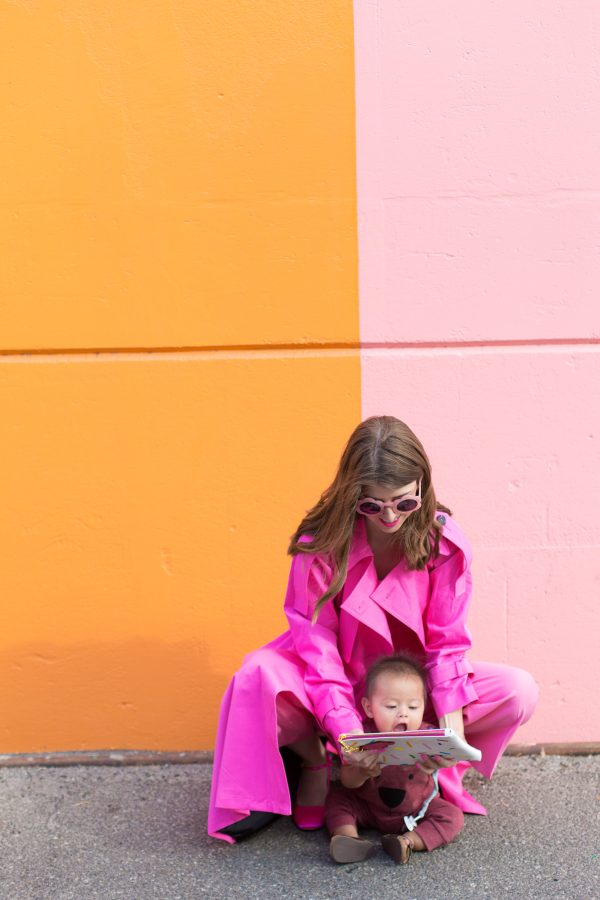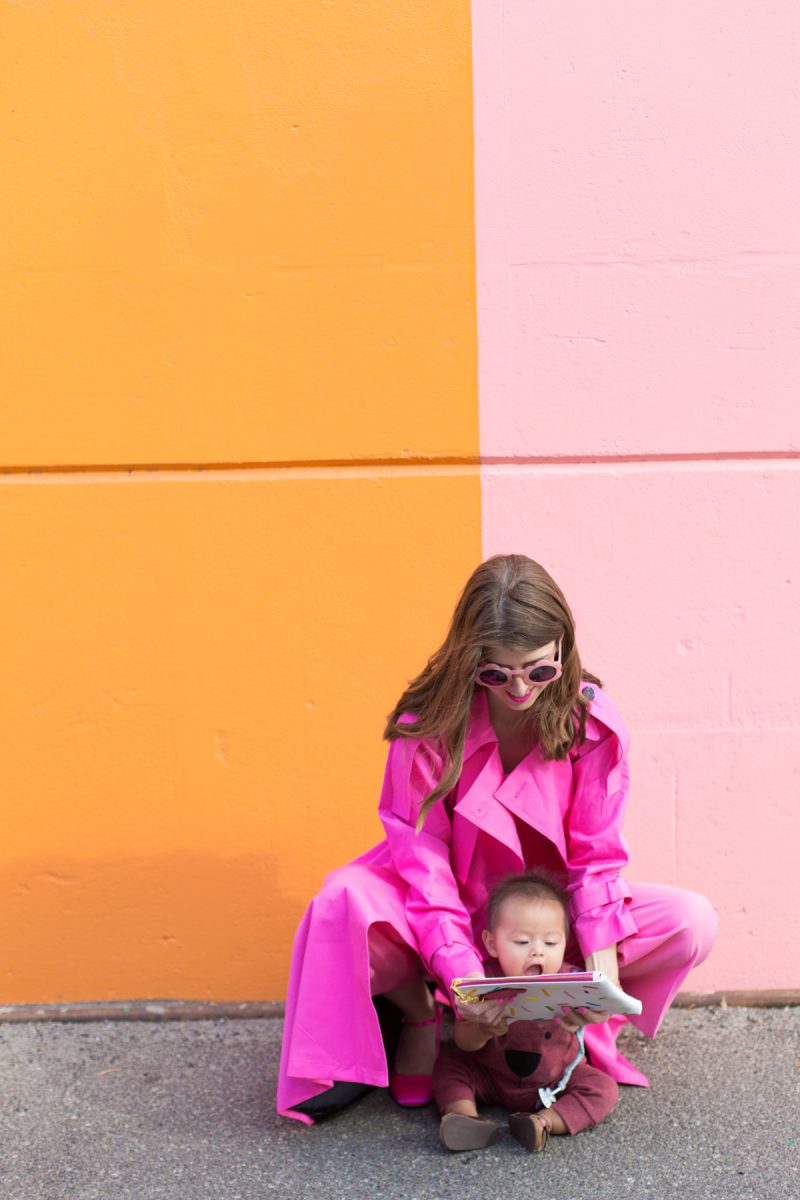 And last, now that I've written a novel, let's review my progress on last year's goals.
After three years of "Grow our family" being #1… IT HAPPENED!!! We also accomplished #2, buying a house! I danced a lot with Arlo… best kind of dancing EVER! I didn't read a single book (again, ugh!).
We did bring more conversation to the blog, which I LOVED! This post about baby names, this post about grandparent names and this post about what you could have been named were three of my all time favorite posts to write and read. More of that in 2018 for SURE!
I didn't really nail the whole "mono-tasking" thing but I'm hoping with an assistant and nanny to help, I'll be able to be more focused all around this year.
I did document the good stuff with my 1 second every day app! (Even if I had to play a lot of catch up on Dec 31st, haha!) I got really good at saying no, which I'm very proud of. And I did two creative projects for myself, our stockings and Arlo's latch hook.
Last, I still don't feel money confident. At all. So you'll see that again below! Here's my goals for 2018:
1. Ask for Help: We spent the last half of 2017 basically drowning so we're in the process of bringing on a nanny and an assistant. I'm SO excited to get the help we need.
2. Choose Convenience Without Guilt: I've started to realize that I'm at the point in life where with some things, time is money, and I need to accept the fact that it's worth it to spend the extra dollar if it means a little peace of mind for me. That means ordering pre-made meals instead of cooking dinner every night and paying a little more for a studio that will cut down my commute by SO much.
3. Feel More Money Confident: Since spending more money makes me feel less confident, I really want to focus on taking hold of our finances this year. For real! I've said it before but it needs to happen. There's so much more at stake now with a family and home.
4. Take Ownership: I want to further define my, and everyone's, role at Studio DIY so we can all really take ownership over our work and take it to the next level.
5. Eat Better: With a baby to feed now, I've realized how bad we eat when I'm constantly like "oh no, Arlo can't eat that.." If he can't eat it, we shouldn't be eating it either. This is a huge priority for us. In addition to ordering healthy, pre-made meals, if anyone has recommendations for healthy but easy recipes or cookbooks, please leave them below!
6. Wake Up Before Arlo: I'm in a bad habit of letting Arlo wake me up in the morning and then I automatically start the morning behind. I want to start waking up before him so I can get ready and then really focus on him once he's awake!
7. Take a Vacation: Our last *real* one was our honeymoon in 2015! We're planning a trip to Mexico with our best friends, or I should say… we're supposed to be planning a trip. 😉 We're looking for something very relaxing, and would also love to do some shopping for the house, so if you know any great spots, please let us know!
8. Make A Scrapbook for Arlo: I haven't opened Arlo's baby book once. Didn't write a single thing down in there. But I think I realized that a journal or baby book isn't for me. I much prefer something scrapbook style, that I can create from scratch and not feel bad about missing a milestone or not filling something in, just remember the stuff I want to. I hope to do one every year for his birthday, but I know that's ambitious. So I at least hope to do the first year, and we'll see where life takes us after that!
9. Disney!!: We got Disney ANNUAL PASSPORTS for Christmas and I could not be more excited to be a Disneyland regular. I still haven't wrapped my head around the fact that we'll get to go as MANY times as we want this year. Now we just gotta make it happen!
10. Start the adoption process… again!: Yep, it's happening. =)
And with that, let 2018 officially begin! 2017 was pretty freaking awesome and with Arlo, this house and so many exciting Studio DIY product launches on the horizon, I cannot wait to see what this year brings! I'd love to hear some of your goals for 2018 below!
SaveSaveSaveSaveSaveSaveSaveSaveSaveSave
SaveSaveSaveSave
SaveSave
SaveSave
SaveSave