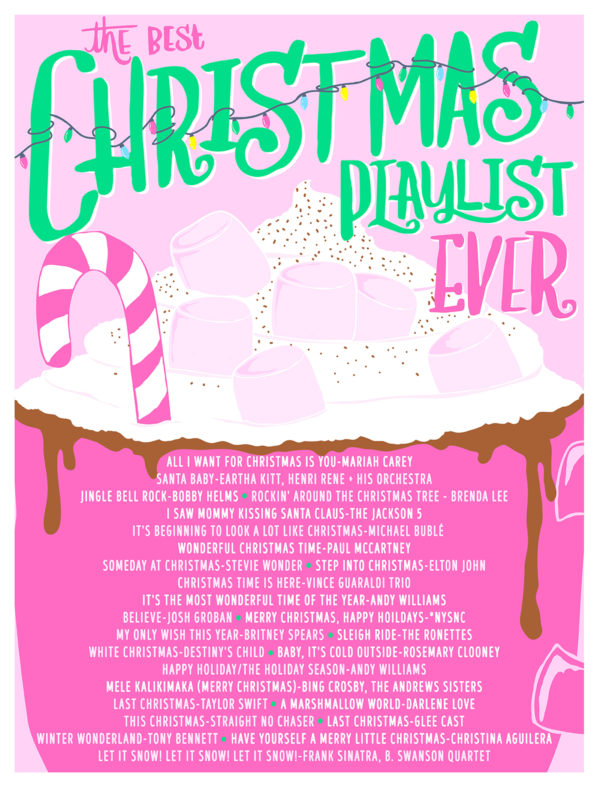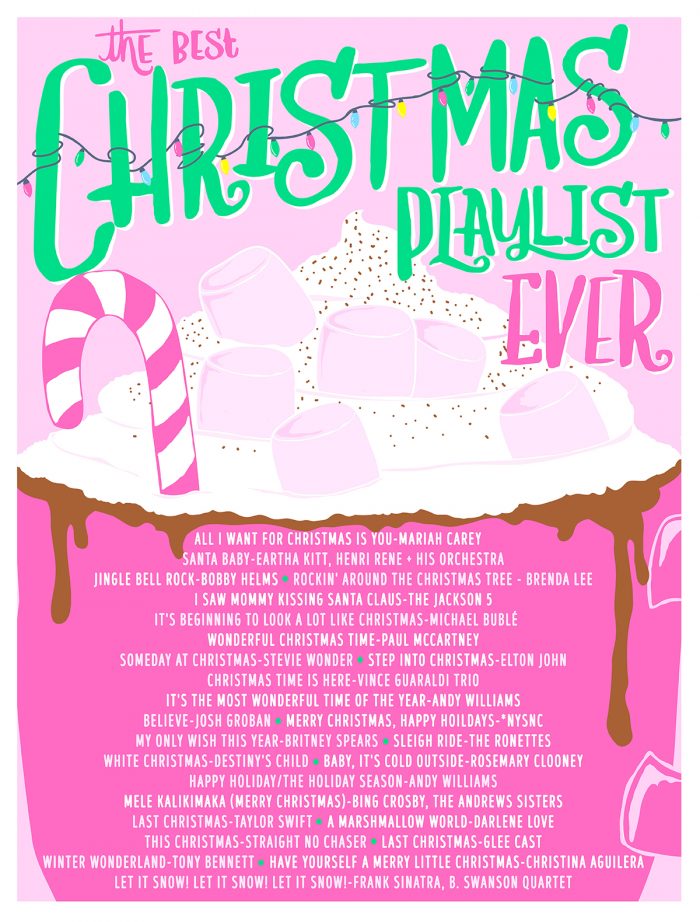 Graphics by Katy Jones
Since I imagine a good number of you will be picking out that tree and decking those halls this weekend, I felt it was my DUTY to provide you with the best Christmas playlist ever! We've got a lot of classics, some epic throwbacks (Because what IS a Christmas playlist without *NYSNC?) and my personal favorite This Christmas by Straight No Chaser.
Click here to listen to our Christmas playlist!
Now I'm curious… what's your all time favorite Christmas song!?
Looking for the best Christmas movies? Find our favorite Christmas movies and where to stream all the best Christmas movies and shows, too!