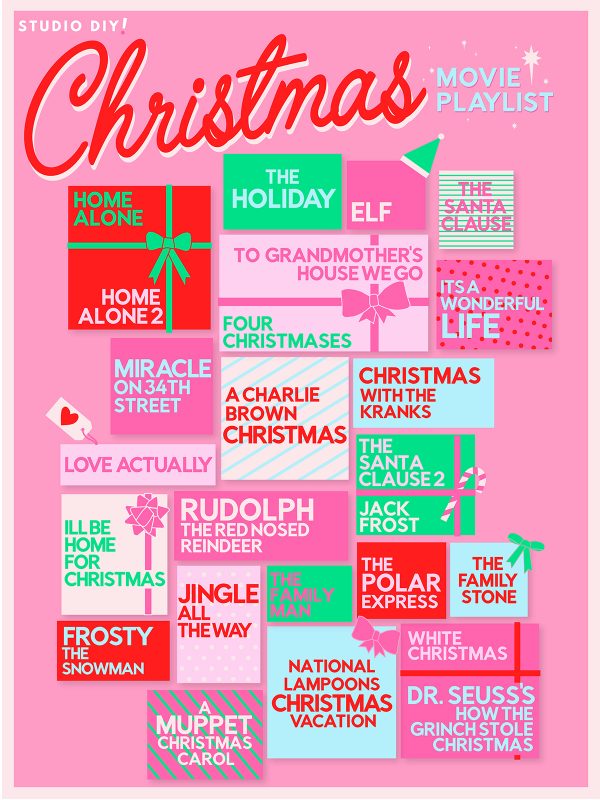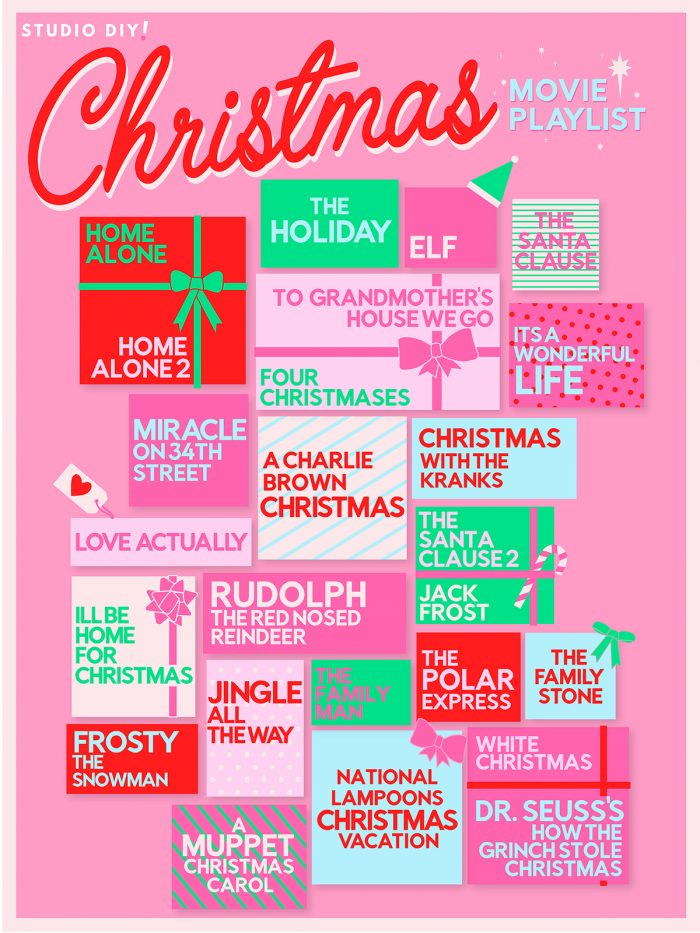 Graphic by Katy Jones
A lot of people are all about the Christmas music. And don't get me wrong, I am too. But Christmas MOVIES are really where it's at, if you ask me. I mean, 25 Days of Christmas?? SIGN ME UP! We put together a playlist of all our faves so you can snuggle up with a blanket and some hot cocoa and your new PJs and have a family movie marathon! You can print it right here, up to size 18×24″ if you wanna get fancy!
If you're curious, my personal favorite is The Holiday! UGH. I LOVE IT SO MUCH. I'm also a big fan of Christmas with the Kranks and The Santa Clause. (Which up until last week, I thought they just accidentally spelled Claus wrong. Had no idea that it was meant to be clause because of the clause in the contract. HAHA! DOH!) Jeff's fave is probably National Lampoon's Christmas Vacation.
So I gotta know, what's your fave!? Tell me in the comments below!