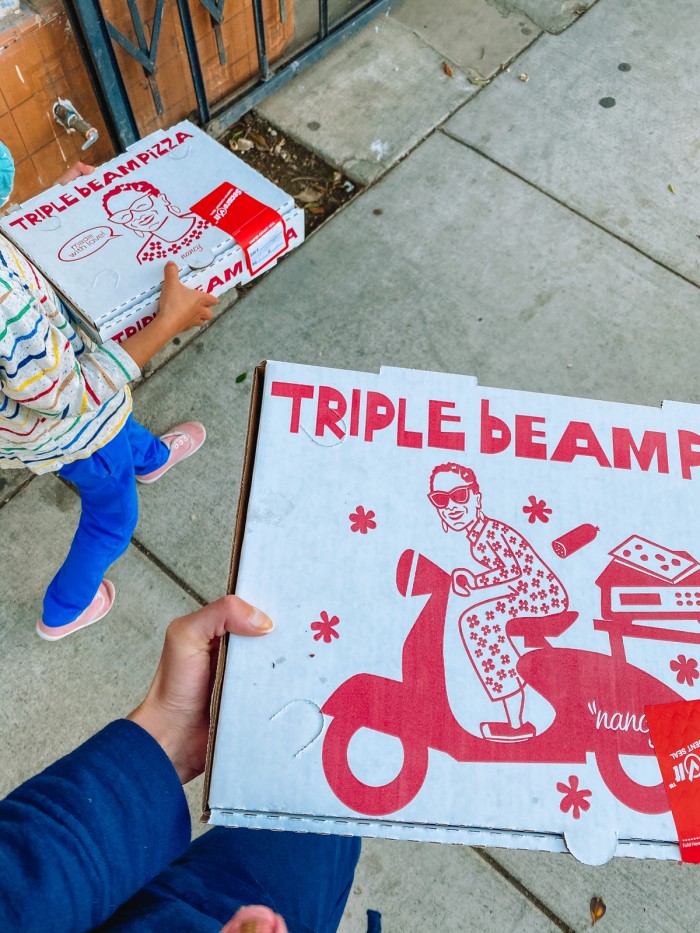 Since moving to Los Angeles from New Jersey ten years ago, I've been on a quest to find the best pizza in Los Angeles. It's not easy to find something to live up to Jersey standards, so I have quite the critical pizza eye.
But, over the years we've found a few tried and true places that we've come to love here. Everything from NY style pizza to Chicago deep dish, and a few others in between. Below you'll find our favorite pizza places in the city and why we love them!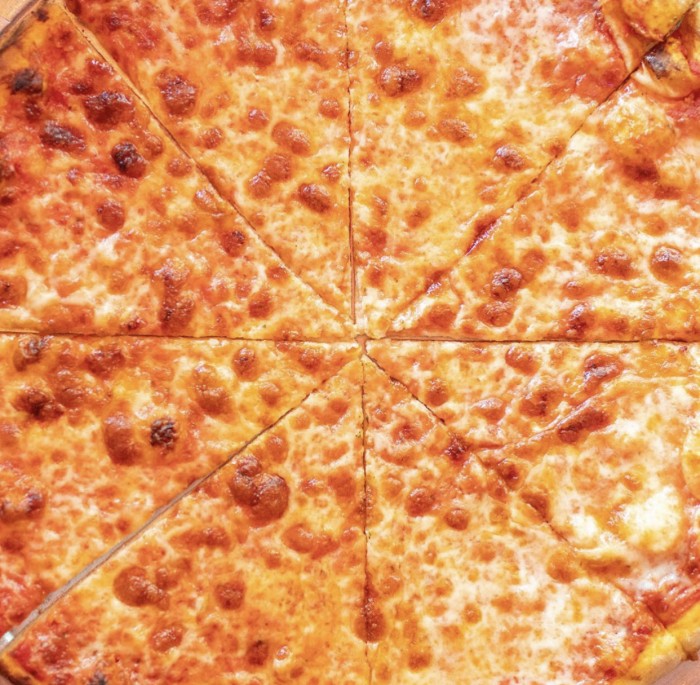 Village Pizzeria
Larchmont Village
Village Pizzeria is the closest I have found in Los Angeles to true New Jersey pizza, and all of our east coast friends agree. So if we were giving a best pizza in Los Angeles award, it'd go to Village!
We go classic here, cheese pie or pepperoni, but sometimes we add garlic and that's delicious too. You can't go wrong!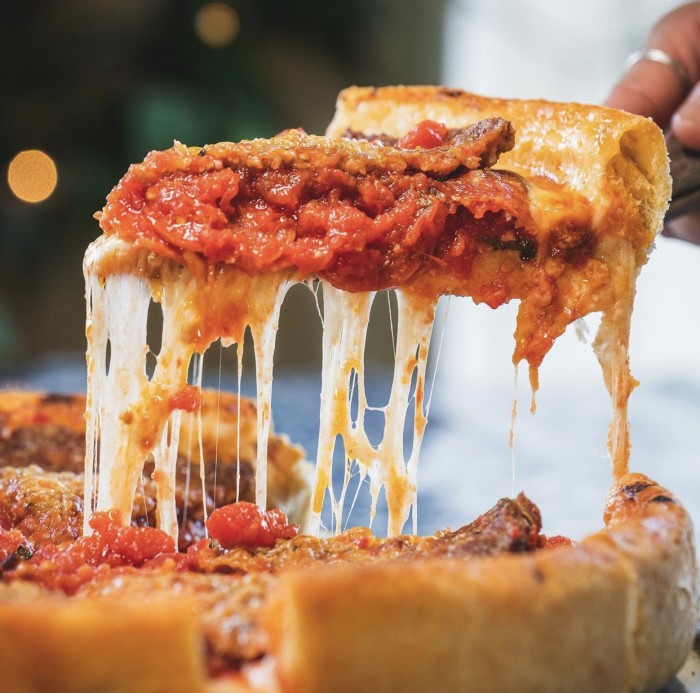 Masa of Echo Park
Echo Park
If you're a deep dish fan, Masa is a must try. It's my husband's favorite deep dish in the city (I'll discuss mine below!) because the sauce is very acidic, which is his JAM!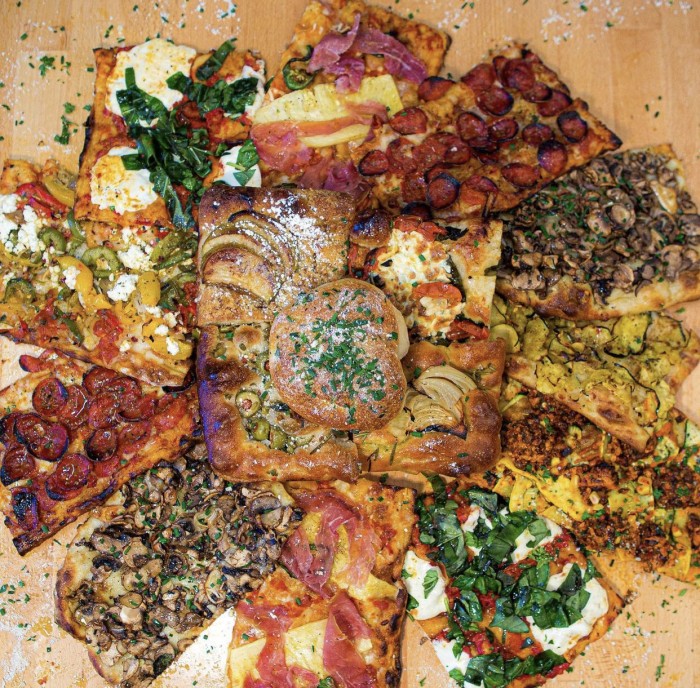 Triple Beam Pizza
Echo Park, Highland Park
Triple Beam Pizza is cool because you can "pick your own" size and they offer all sorts of different, unique pizza combos depending on the day so you can try a bunch. I find their veggie-topped specials are where they really stand out. In my opinion, this is not the place to go for just a plain cheese pizza, definitely go for something more unique.
They also have vegan options which I hear are delicious!
Weirdoughs
North Hollywood
I somehow came across Weirdoughs on Instagram I believe, and when I saw that it was a former NJ Italian restaurant owner (Papa Vin), who was now making brick oven pizzas out of a garage in the Valley I was like… well, we need to try this. WOW. It did NOT disappoint. I'd say next to Village, this is our favorite all around, East-coast style pizza we've tried here in LA.
They do specials every week, but we generally stick to cheese & pepperoni.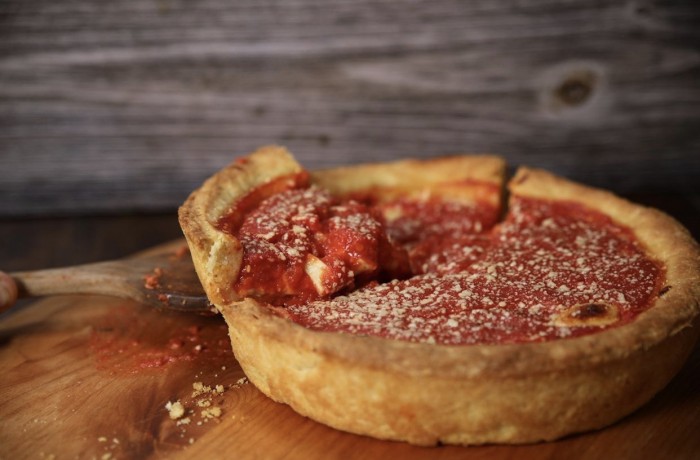 Hollywood Pies
Carthay
Hollywood Pies is my favorite deep dish pizza in the city. I know as a NJ native and not a Chicago one I have no credibility to comment on this, but I'm going to say it anyway… I liked it better than the deep dish I had in Chicago. THE HORROR! Try it, and let me know what you think!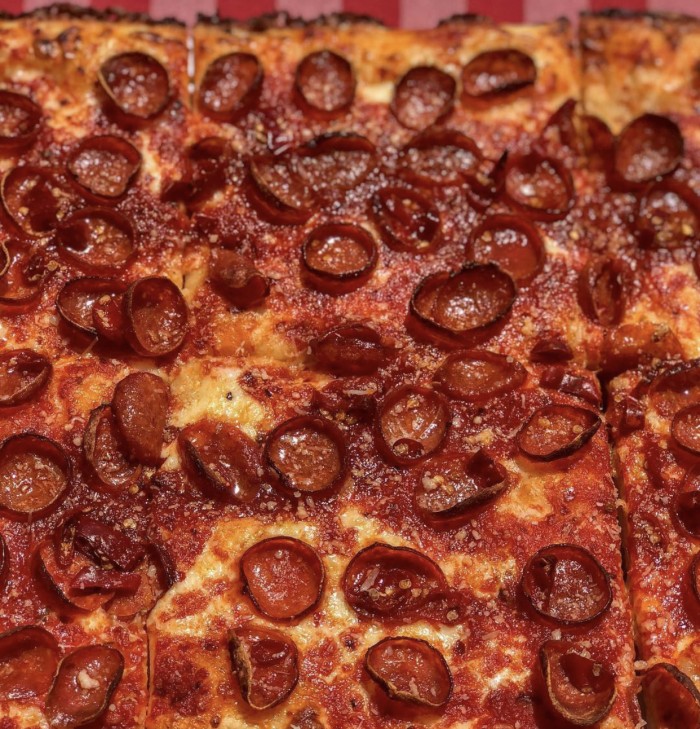 Spicy Pepperoni Square Pie at Prime Pizza
Fairfax, Little Tokyo, Burbank, West LA
One of my favorite pizzas I've had in this city is the spicy pepperoni square pizza from Prime Pizza. It is quite spicy, with Calabrian chili on top, but it is incredible. The crust, which I find to be the thing that is lacking most in LA pizza, is delicious too.
However, I have to emphasize this is the ONLY pizza I recommend at Prime, don't come for me if you get something else! I'm only endorsing the spicy pepperoni square pizza. (Though we did try the gluten free pizza once, and it was pretty good!)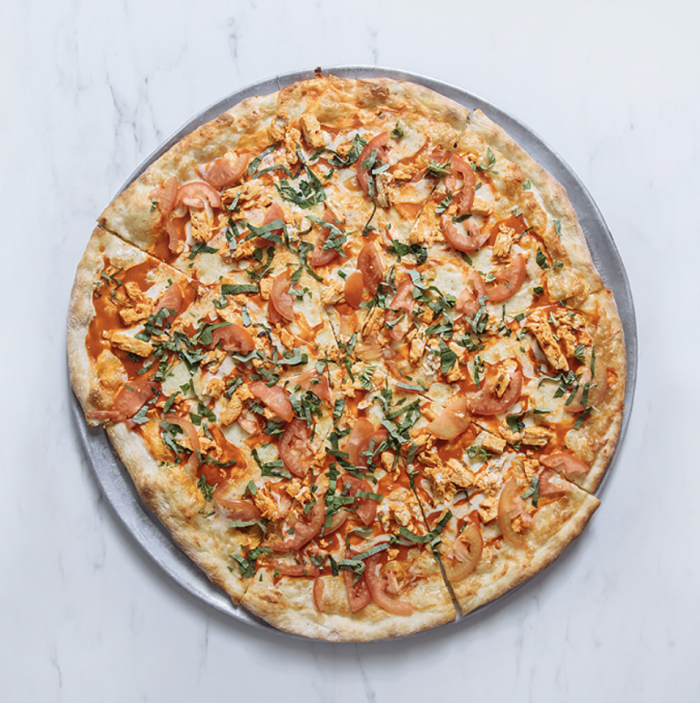 Mulberry Street Pizza
Beverly Hills, Sherman Oaks, Encino
I'm including Mulberry Street Pizza as an honorable mention for pest pizza in LA. It's a crowd favorite here and it is pretty good, NY style pizza… it's just not 100% AS good as a few of the others I've mentioned. That said, great choice if it's the closest option to you!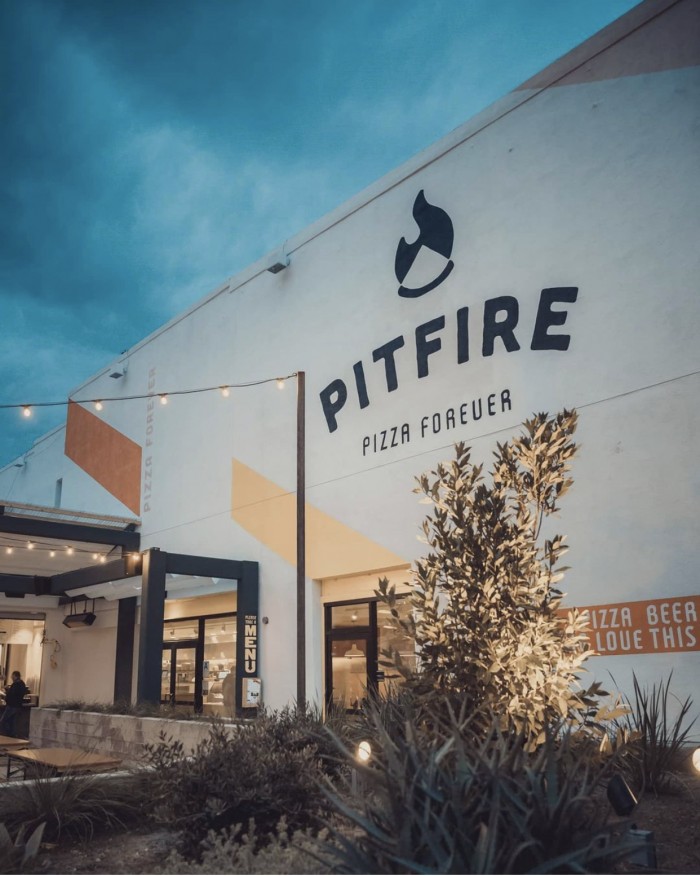 More Pizza Spots for Families with Kids
If you're looking for a good spot to hit with your kids, I've got two recommendations for you. The pizza isn't in my top favorites, but it's good and they have large areas that are great for letting kiddos run around!
Pitfire Pizza – The NoHo location has a huge outdoor area with picnic tables to run around, and they even give the kids little packs of clay to play with! We like the burrata pizza and their salads are pretty good too. (They have multiple other locations, too!)
Desanos – Huge indoor eating area, great for large groups. Pizza is Napoli style so I recommend ordering and eating in person, as I don't find this style pizza reheats very well.
Do you have any favorites? I'll be sure to add any more we try that we feel are worthy of a best pizza in Los Angeles title!