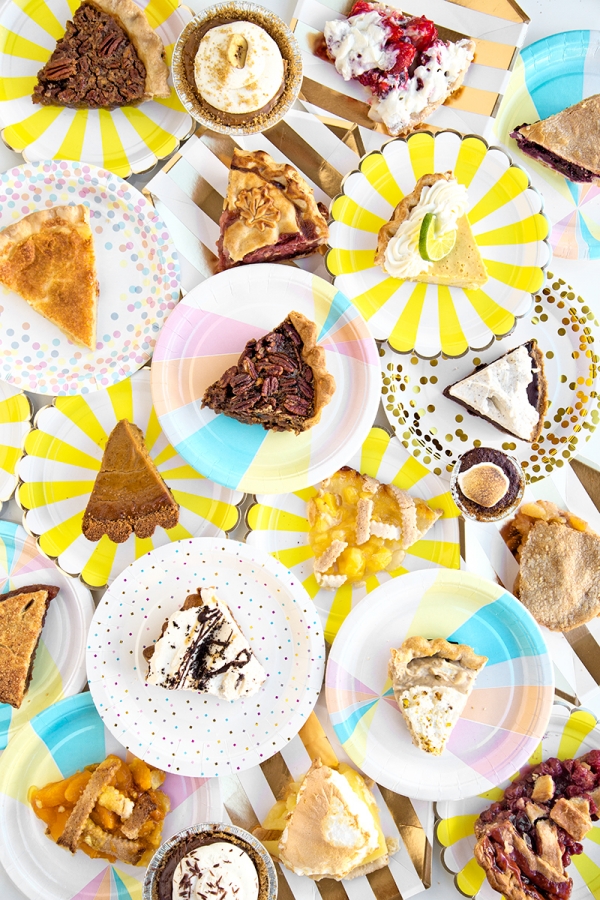 Welcome to PIE WEEK!!!! I've long been known for skipping over Thanksgiving because it's usually all shades of earth tones and savory food and blah blah blah… not very Studio DIY. But this year, I'm determined to change that so we're dedicating most of November to Thanksgiving and this entire WEEK to PIE!!!!!!! Kicking things off we have one of our epic dessert round ups and this time it's all about the best pie in Los Angeles! We tried 12 of LA's best and *spoiler alert* we loved 'em all! Click through below to find out our absolute faves, along with what we recommend from each shop!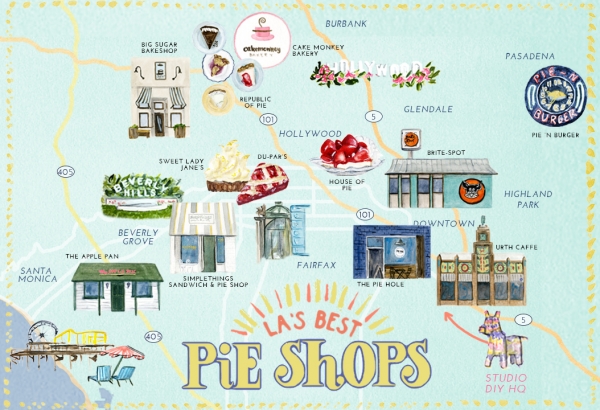 Click HERE to download and print the map above to take along on your Pie finding adventures!
And now for our pie favorites…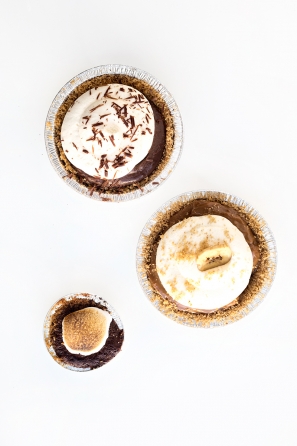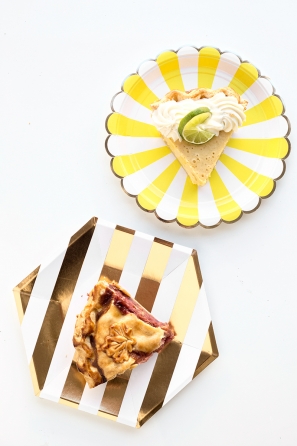 Simplethings
(Multiple Locations)
Simplethings is a super cute pie + sandwich shop. I love them in particular because they sell the teeniest tiniest little pies if you want just a bite, and they are SO CUTE. They're also delicious, so BONUS! Ha.
Our Faves: Banoffee and Mississippi Mud!
Republic of Pie
(North Hollywood)
Republic of Pie is a little pie shop in the NoHo Arts District and it ended up being my personal favorite. The pies were also just REALLY pretty, and presentation goes a long way in my book. GO FIGURE!
Our Faves: Key Lime and Strawberry Rhubarb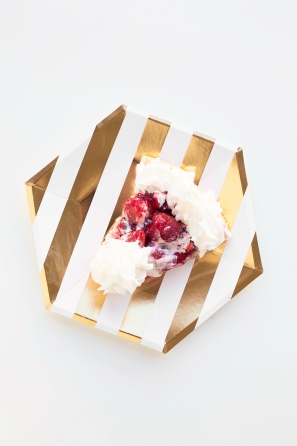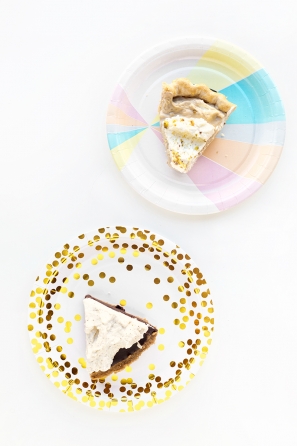 House of Pies
(Los Feliz)
I've driven by House of Pies 1,000 times but had never gone in before this. It's got that diner feel and it's open super late, for those of you that crave by at 2am.
Our Fave: Strawberry Cream
The Pie Hole
(DTLA Arts District)
The Pie Hole always has really awesome and unique flavors, the perfect twists on some pie classics.
Our Faves: Mexican Chocolate and Earl Grey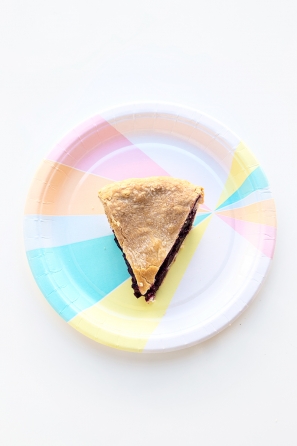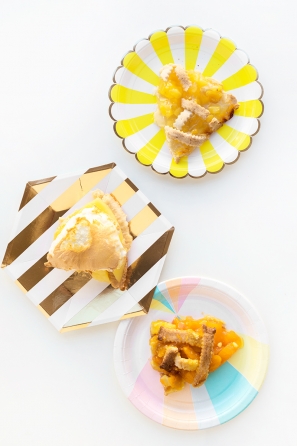 Pie 'n Burger
(Pasadena)
Jeff and I have gone here not just for the pie but for the BURGERS!!! SO GOOD! We love their boysenberry pie, and it reigned Jeff's favorite even after all the taste testing. Ya can't go wrong!
Our Fave: Boysenberry
Dupar's
(The Grove)
Despite us being at The Grove almost weekly, we'd never been to Dupar's! They have basically every single classic pie you ever dreamed of. And then some.
Our Fave: Lemon Meringue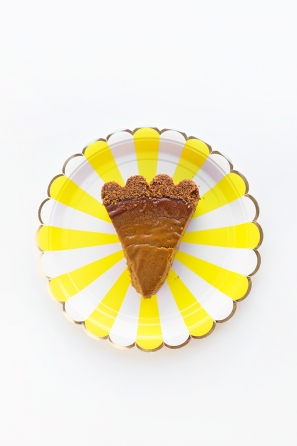 Urth Caffe
(Multiple Locations)
We had heard that Urth Cafe was known for their Pumpkin pie, but had never tried it. FYI: Everyone was right! A few of the girls proclaimed it the best pumpkin pie they ever had.
Our Fave: Pumpkin Pie (In case that wasn't clear. HA!)
Cake Monkey
(Opens on Wednesday on Beverly Blvd!)
We got to get a peek at the new Cake Monkey bakery on Beverly and it is SO CUTE! And every single thing in there is delicious, including the pie! Their Apple Cheddar was Samantha's favorite pie of all the ones we tried.
Our Fave: Apple Cheddar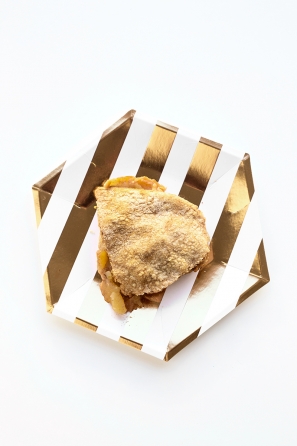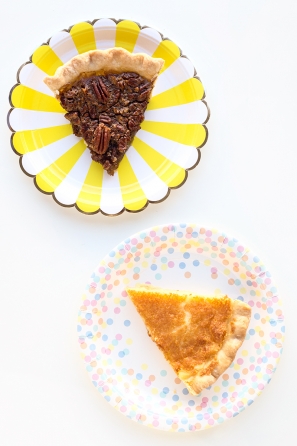 The Apple Pan
(West LA)
Famous for their burgers too, but I mean… apple is in the name! This place is super fun to go to because all the seats surround the grill and I don't know about you, but I love getting to watch everything being made. It's always a mad house though, so beware!
Our Fave: Apple Pie
Porch Pies at Big Sugar
(Studio City)
They know their Southern pies here and it SHOWS! Their buttermilk pie ended up being Annie's favorite.
Our Faves: Pecan and Buttermilk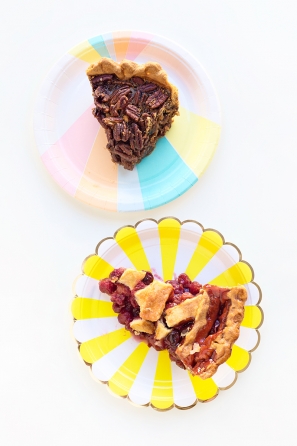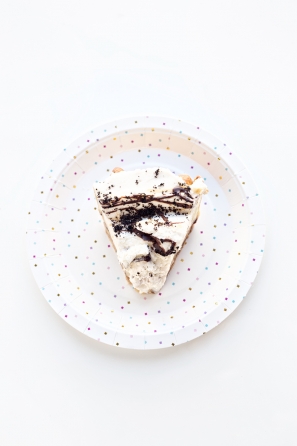 Sweet Lady Jane
(Melrose)
Jeff lives and dies for Sweet Lady Jane's raspberry marzipan tart, but we'd never tried the more traditional pies. I had never had cherry pie (I KNOW!) and this one set the bar HIGH as my first. Delicious.
Our Faves: Pecan and Cherry
Brite Spot
(Echo Park)
Another diner fave! I just love a good diner you guys, it's the Jersey in me. And as Jeff will tell you there's nothing like a diner pie, and Brite Spot is no exception!
Our Fave: Chocolate Caramel Banana Cream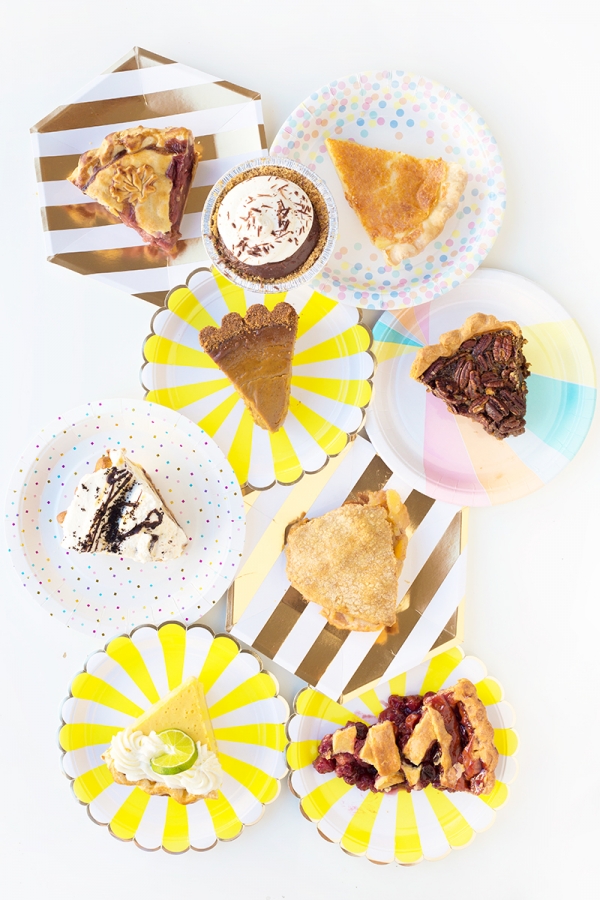 And then we did a little comparison of traditional vs. new pie flavors. What do you think? Are you traditional at heart? Looks like based on our faves most of us here at the HQ are!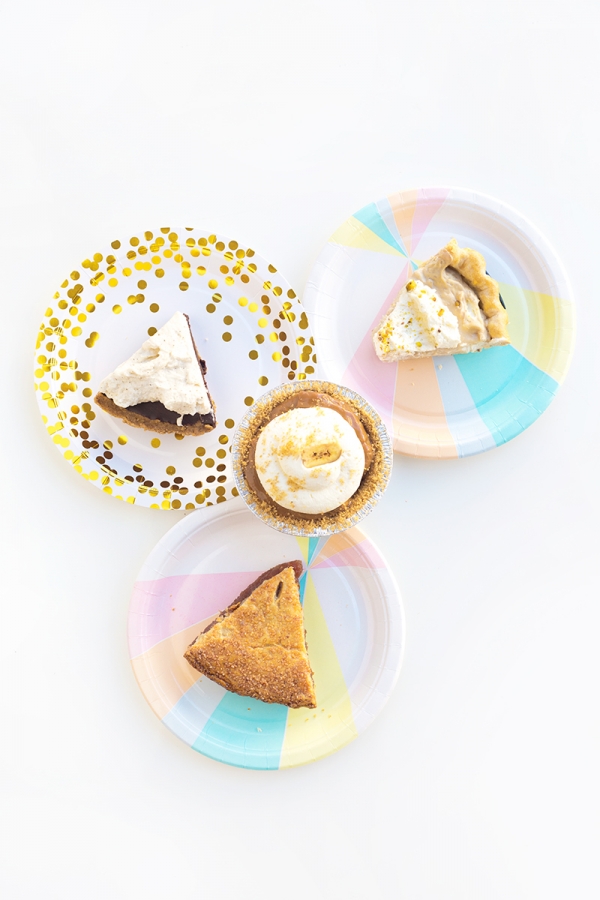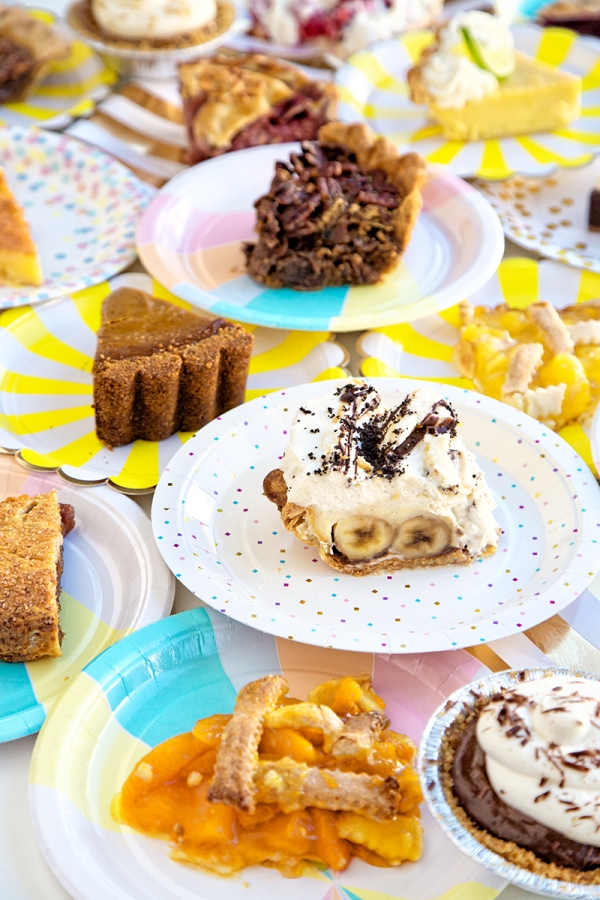 Photos by Jeff Mindell
Click here for a Google Map of all the pie locations!
If you try (or have tried!) any of these places, let us know your faves! Always looking for an excuse to go back for more….