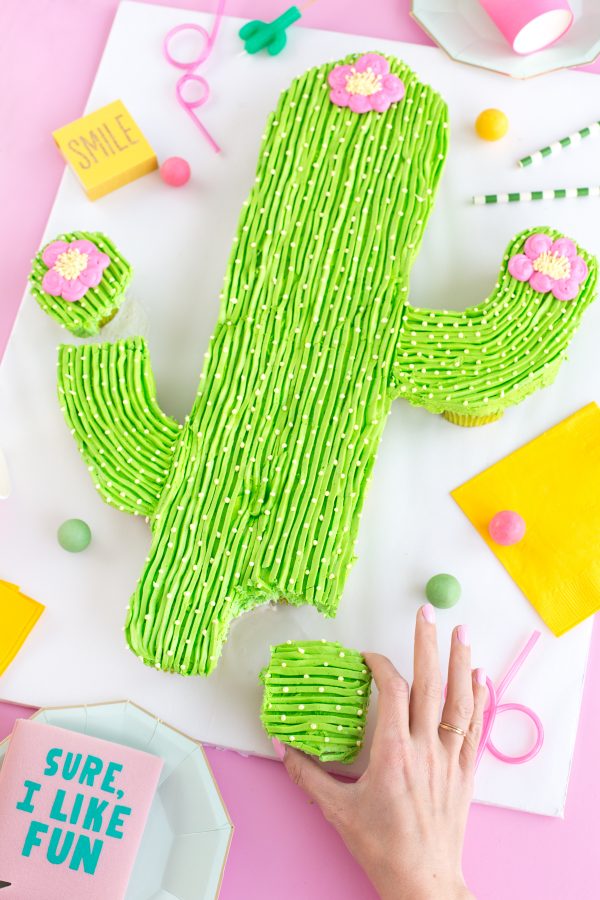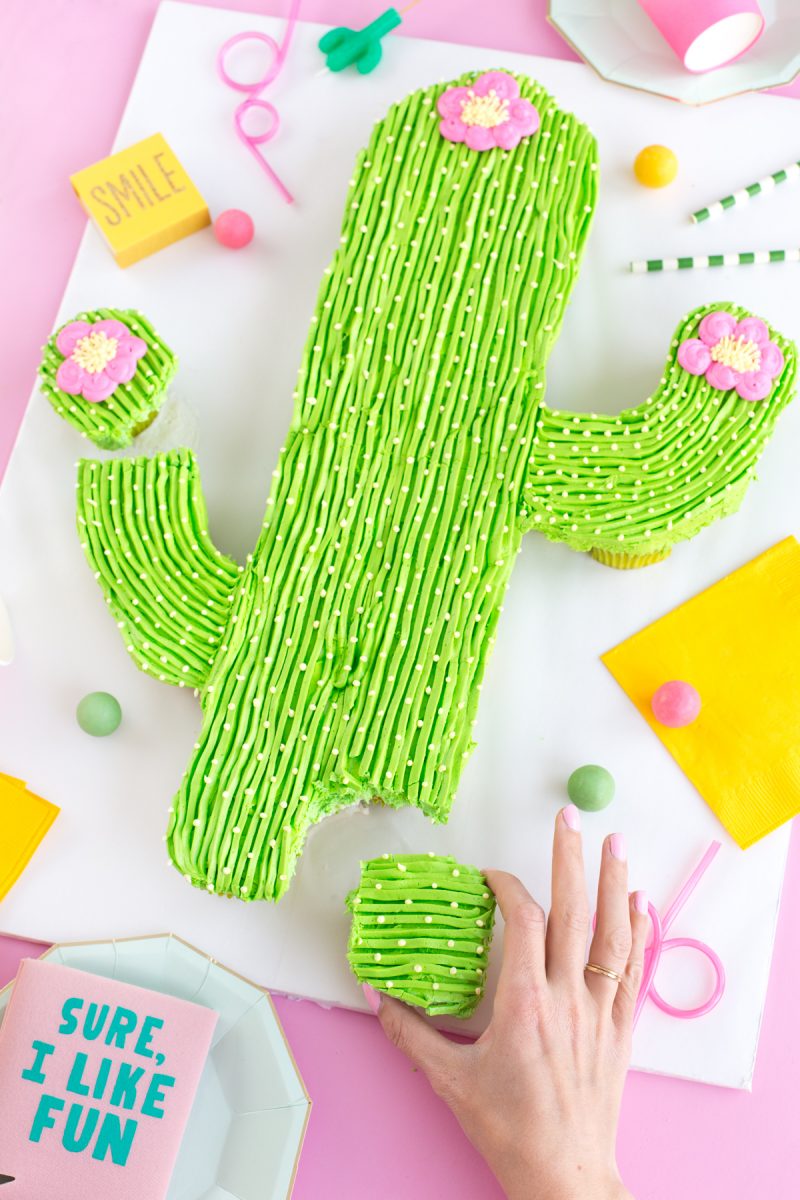 Have you guys seen a pull-apart cupcake cake before?? They're the coolest!! It lets you create fun shaped cakes without actually having to carve a cake. BAM! And it's super fun for parties as everyone can just grab a cupcake and run! With cacti on the brain this month we made a cactus cake out of pull-apart cupcakes, inspired by our cactus clutch and pin!!!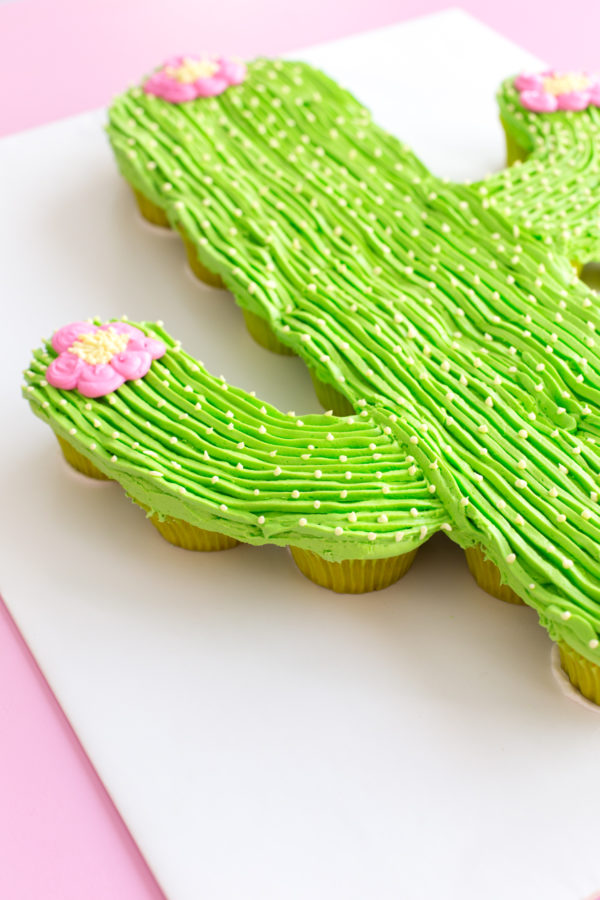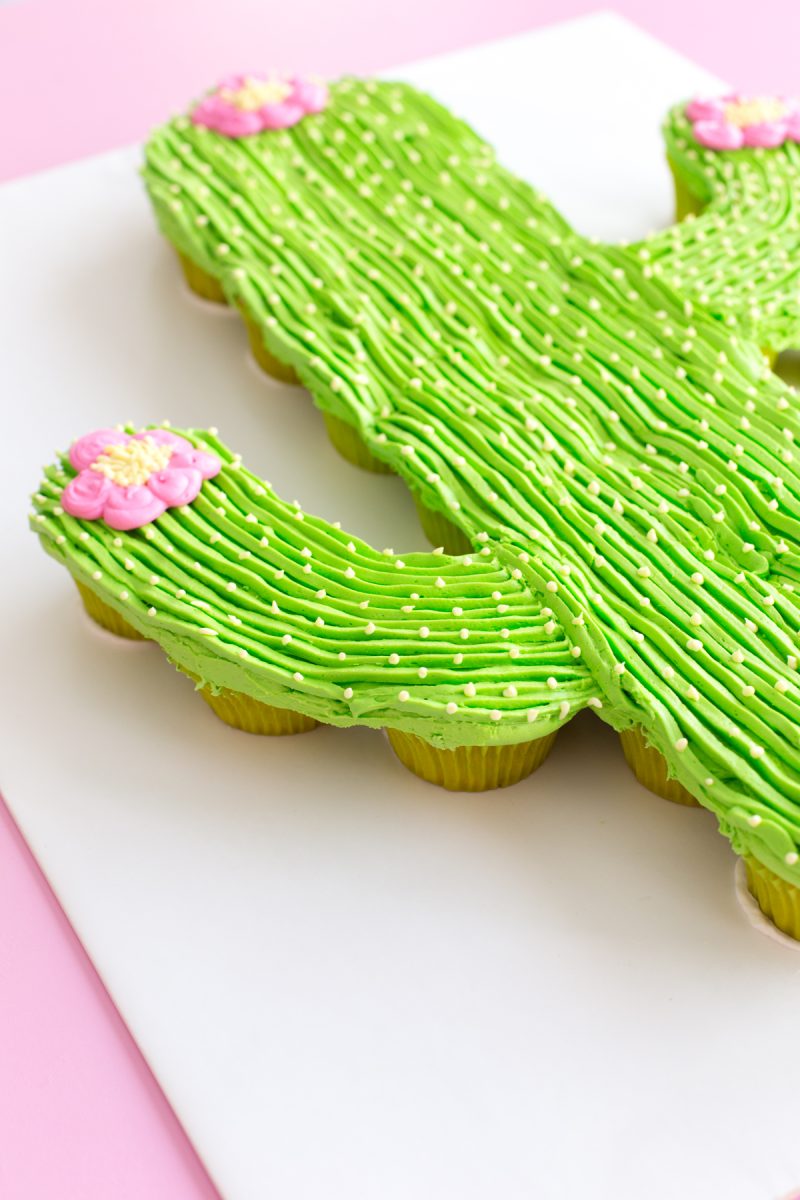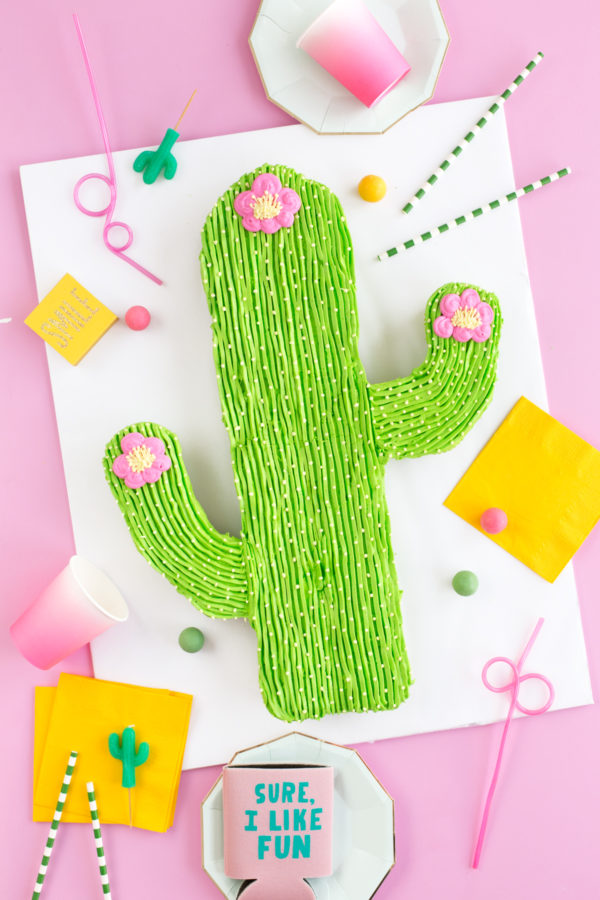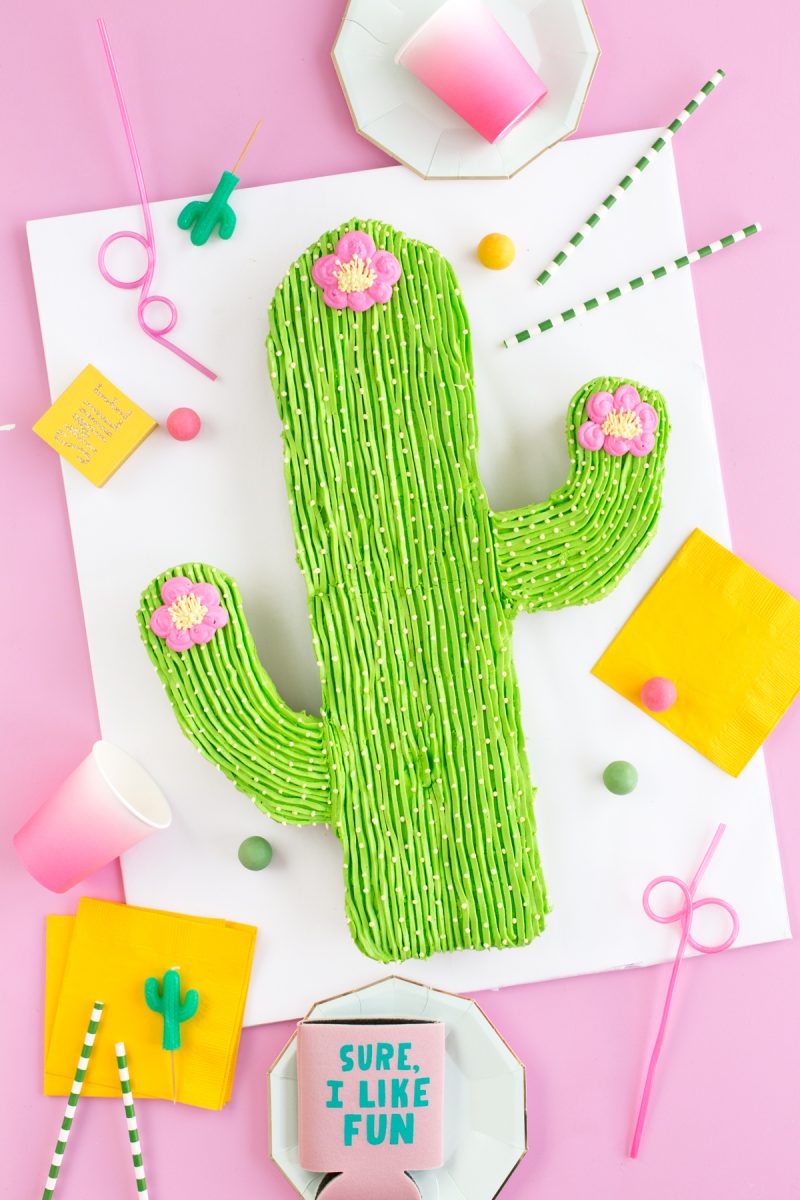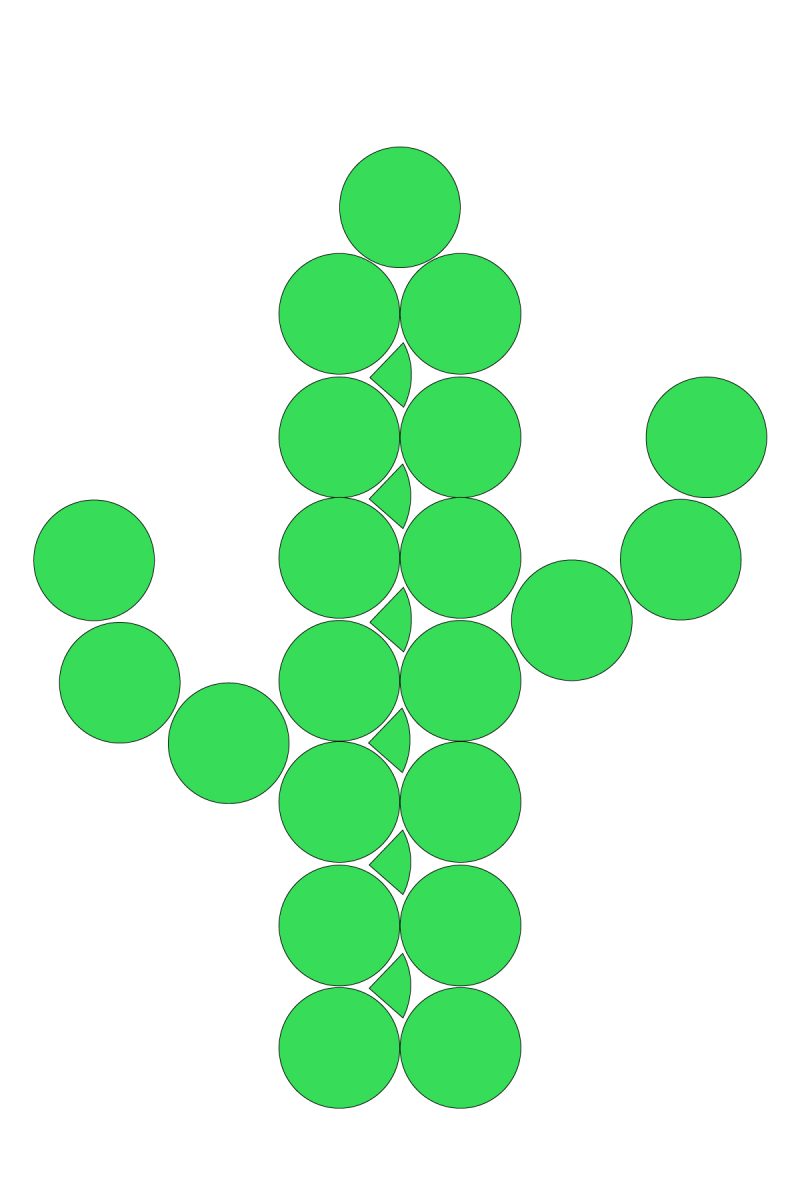 Pull-Apart Cactus Cupcake Cake
Ingredients
23

cupcakes

any flavor

4-6

cups

vanilla buttercream

Pink

Yellow and Green Food Dye

Large Cake Board
Instructions
Using a sharp knife, cut 2 of your cupcakes into quarters. Arrange the rest of the cupcakes onto a cake board in the cactus shape per the sketch above. Place a little buttercream frosting under each cupcake and gently press into place to adhere. Use the quartered cupcakes to till in the large gaps down the center of the cactus.

Tint the majority of your buttercream a cactus green color. Tint about 3/4 cup light yellow and about 1/2 cup pink for the spikes and cactus flowers.

Place some of the the green buttercream in a piping bag fitted with a large round tip like a Wilton 1A. Begin by outlining the cactus shape in icing, and then filling in the center portion of the cupcakes. Using an offset spatula, smooth out the buttercream into an even layer. Use the spatula to straighten all the sides and round the 3 tops of the cactus.

Place the remaining green buttercream into a piping bag fitted with a Wilton 352 leaf tip. Pipe parallel vertical lines from the top of the cake all the way down to the bottom for the center of the cactus, and curved parallel lines for the cactus arms.

Pipe pink buttercream flowers onto parchment paper using a medium round tip. Using a fine round tip, pipe the yellow buttercream in thin vertical lines in the center of each flower. Place into freezer for about 10 minutes, or until firm. You can then easily peel the flowers off the parchment paper and place them right onto the cactus cake.

Using the remaining yellow buttercream, pipe little dots along the vertical lines all over the cactus to make the cactus spikes.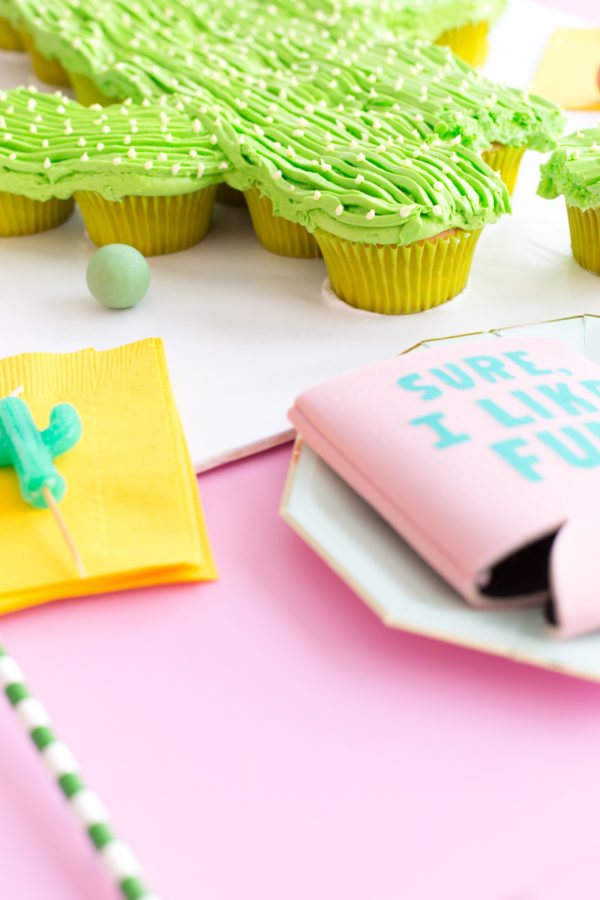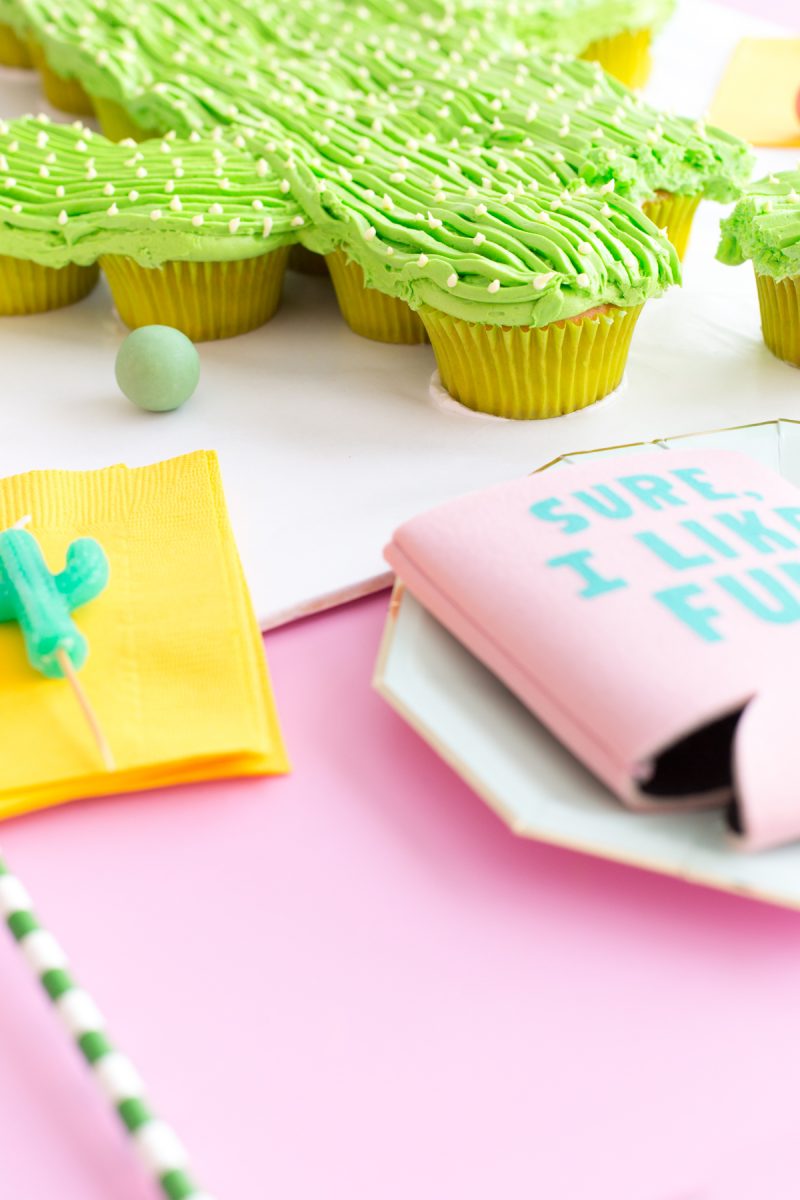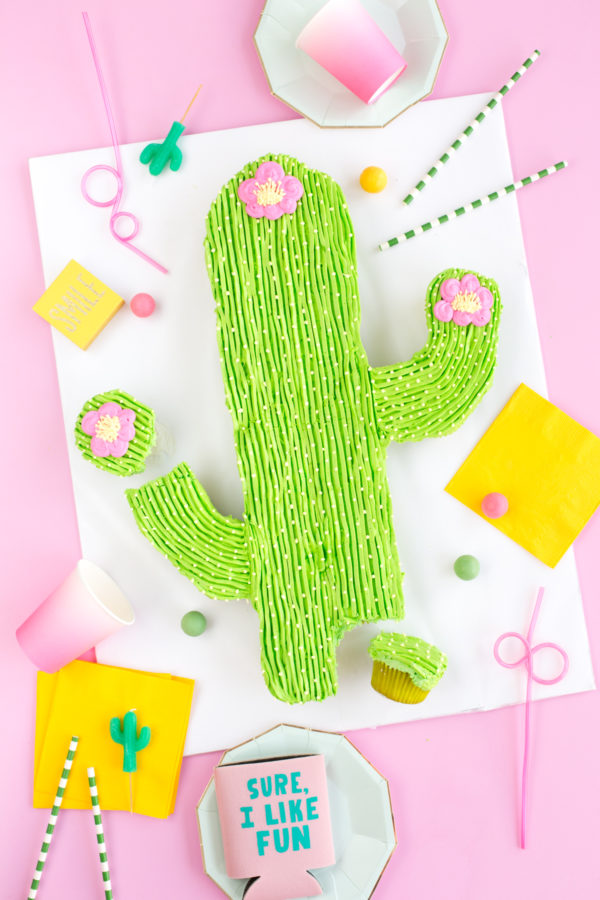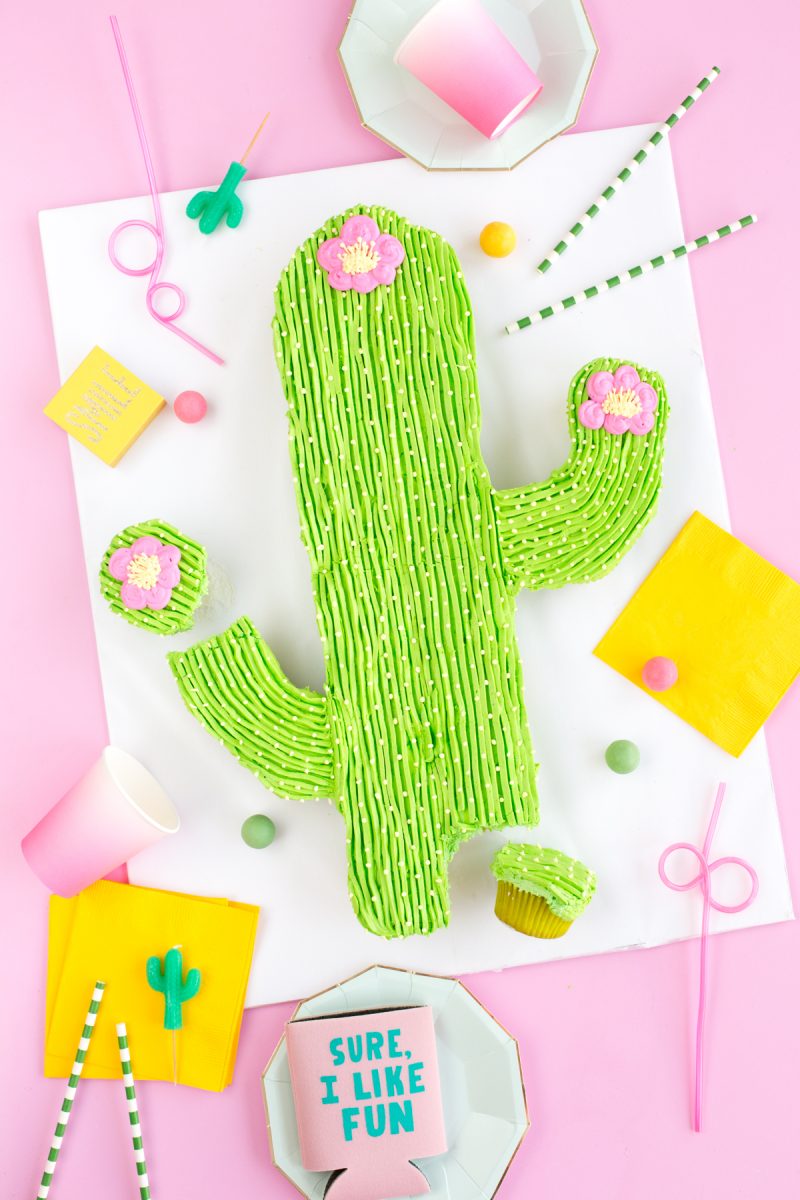 Photos by Jeff Mindell | Recipe by Theresa Rountree
Have you ever made one!? What shape?? In my brain I'm already all "Hmmm… how can I incorporate a cupcake cake into Arlo's second birthday?" Hahaha! (Yes, I may or may not already have a theme in mind, feel free to judge!)
SaveSave
SaveSave