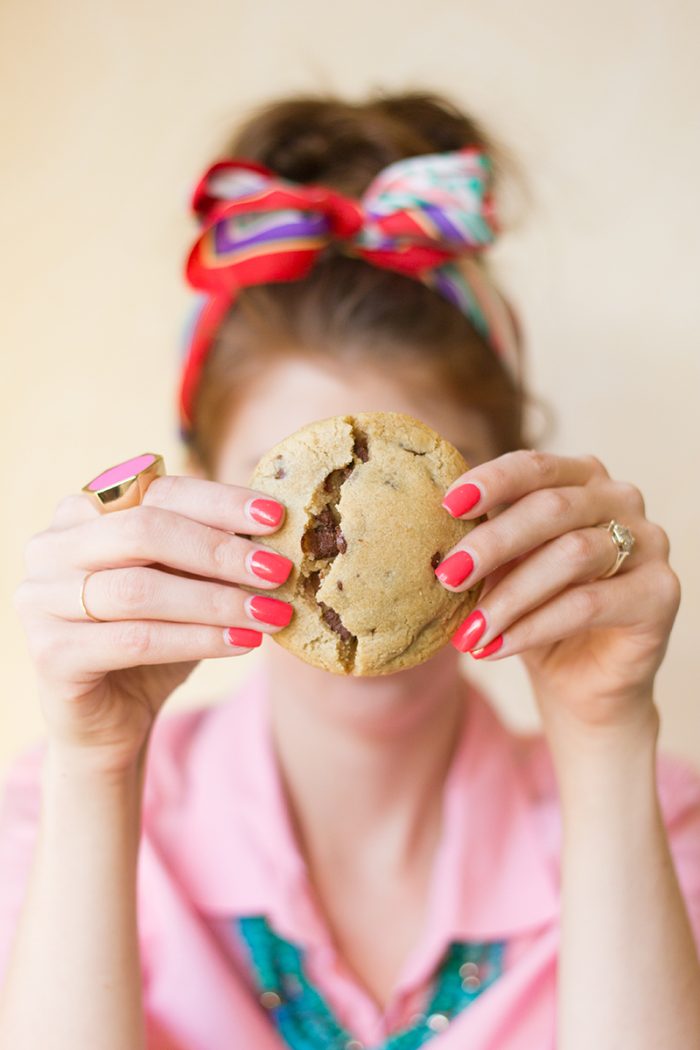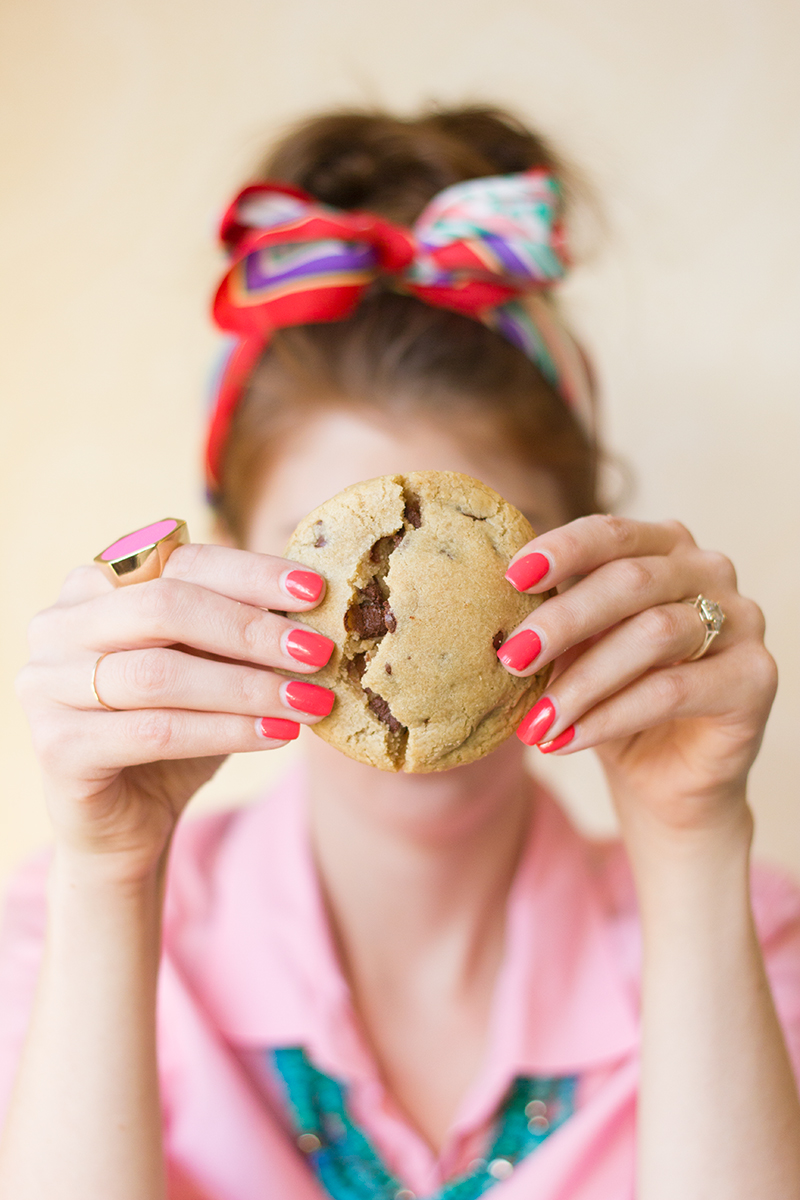 I am a BIG fan of sending food gifts for holidays and birthdays! We are constantly having conversations with family and friends about how none of us need more "stuff" and sending a food gift is a great way to let them know you're thinking about them, without adding more things they don't necessarily want or need to their home!
Today I wanted to share some of the best food gifts to send to your loved ones! All of these can be shipped nationwide in the USA and are perfect for when you're not nearby to bake them up some cookies yourself or need a gift in a pinch! 😉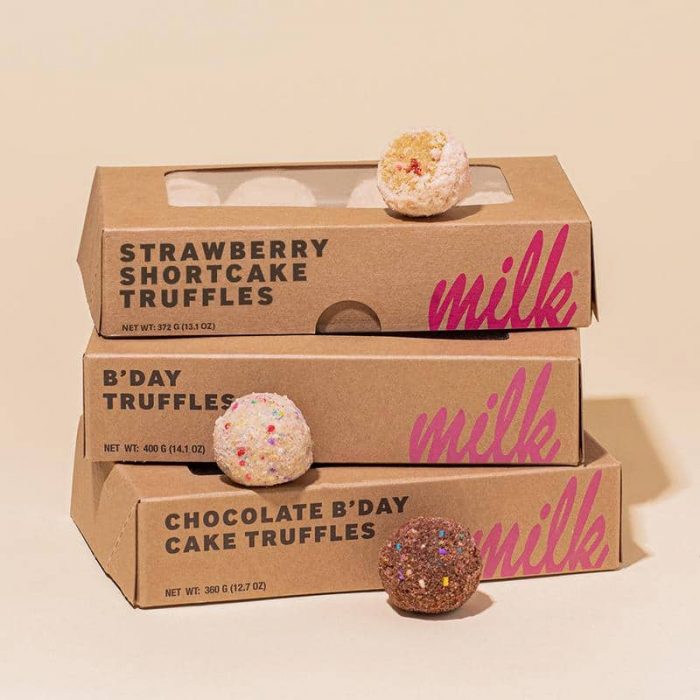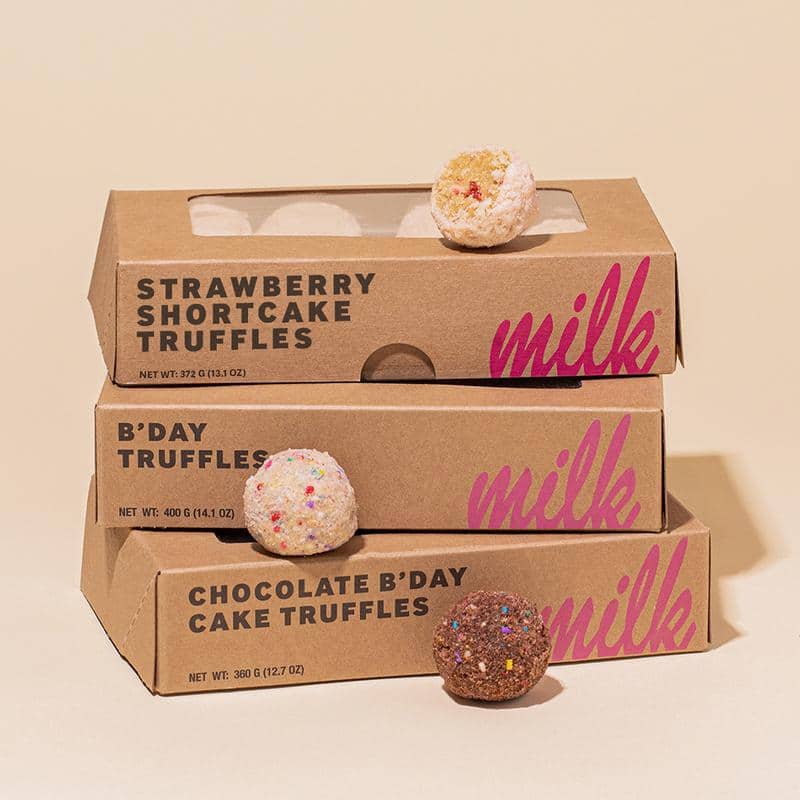 Milkbar Cake Truffles
These things are ADDICTING! Bite size funfetti cake balls in a few different flavors and OH MAN! So good.
This is perfect for a birthday gift or any other celebratory occasion!
You can order Milkbar Cake Truffles here.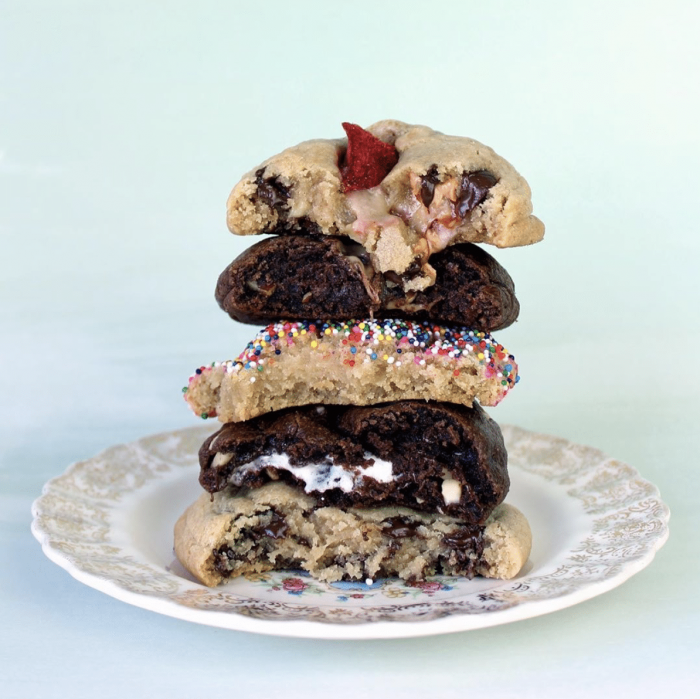 Milk Jar Cookies
These cookies are some of the absolute best cookies I've ever had. We've sent them to countless people across the country, in good times and in bad. They ship really well, and you can custom pick your flavors!
Our favorites are the chocolate chip and the chocolate peanut butter, but seriously they are ALL amazing.
You can learn more about ordering Milk Jar Cookies here. The deadline for their Mother's Day orders is THIS Sunday so hop on that quickly!! You won't regret it!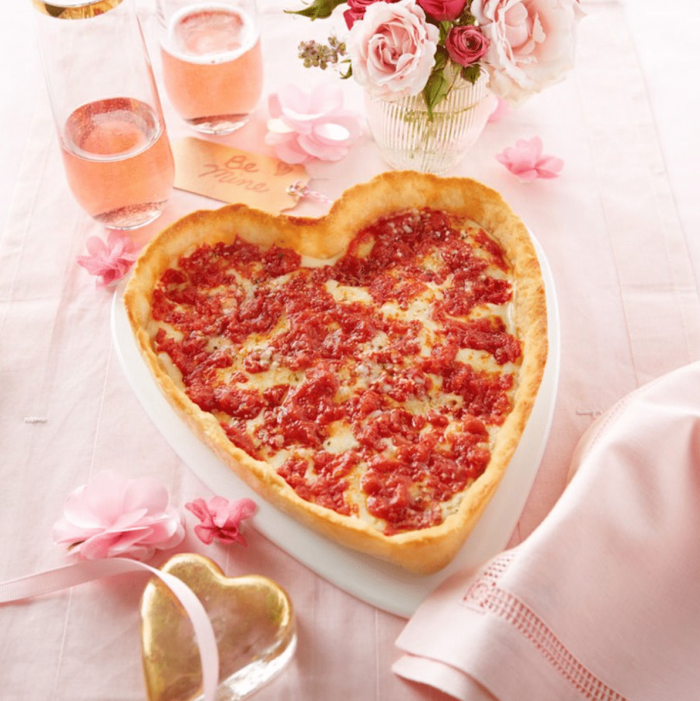 Lou Malnati's Deep Dish Pizza
We received this as a gift once and were hooked. Famous Chicago deep dish pizza shipped right to your door!!!
If you have friends or family who prefer savory to sweet, this is the perfect gift to give. They even have a "crustless" gluten free version!
You can order Lou Malnati's deep dish pizza here!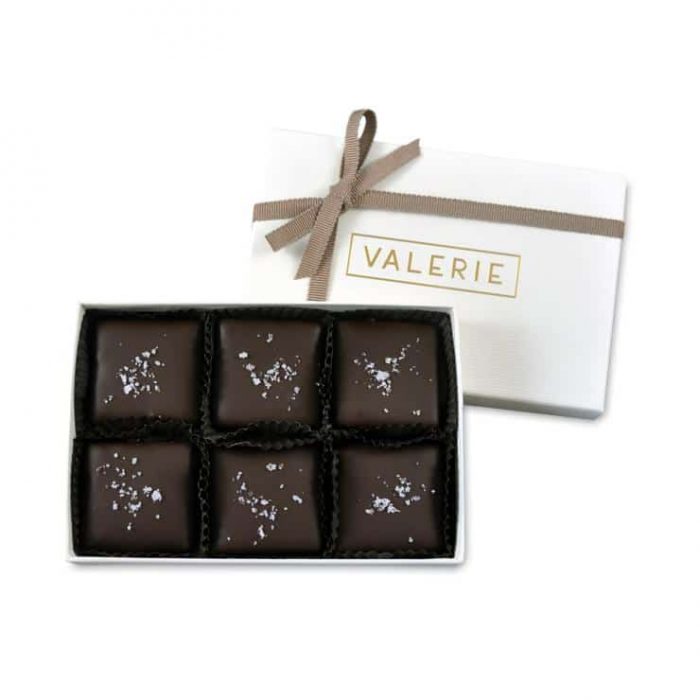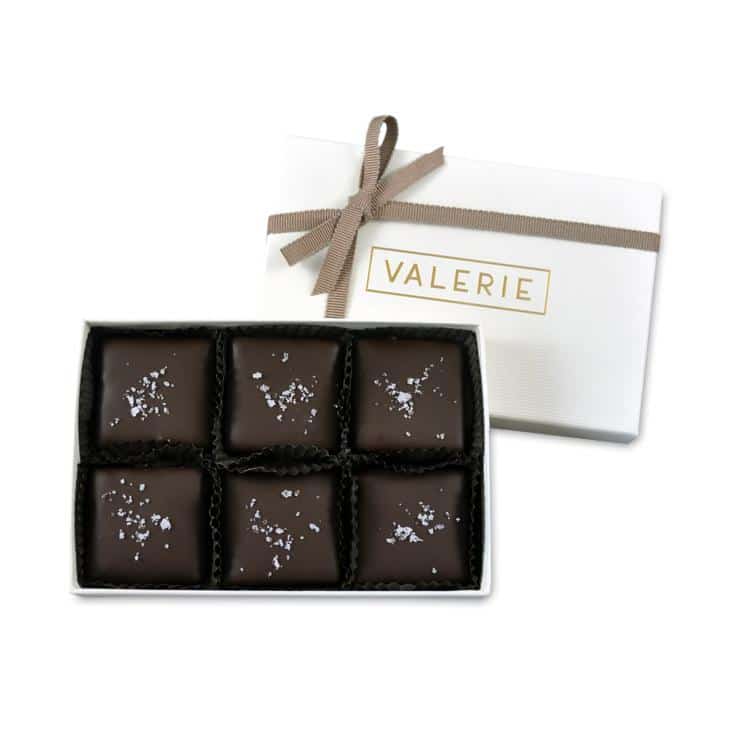 Valerie Confections Toffee
A partner we worked with sent us this toffee as a thank you and after taking a bite, I immediately hid the box from the rest of my family. Some of the best toffee I've ever had!!
They have all different flavors, combos and sizes here but the almond fleur de sel is my favorite! The chocolate bars are incredible too.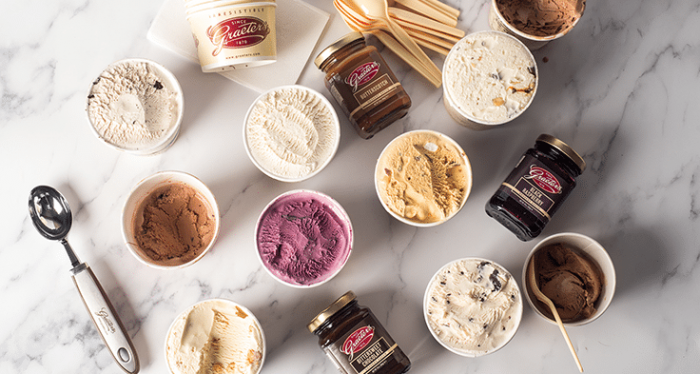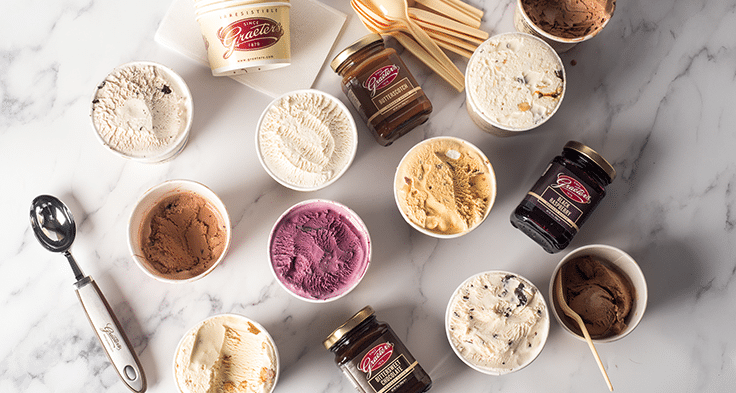 Graeters Ice Cream
If you've ever been to Cincinnati, you know about Graeters. They are famous (at least in my family, ha!) for their insanely huge chocolate chunks in their ice cream. We use to go to the one near my grandma's and have contests to see who got the biggest chunk of chocolate.
And they ship nationwide!! You can make your own pack of a few different pints and it's such a special gift to give (or receive, ha)!
You can order Graeters Ice Cream here!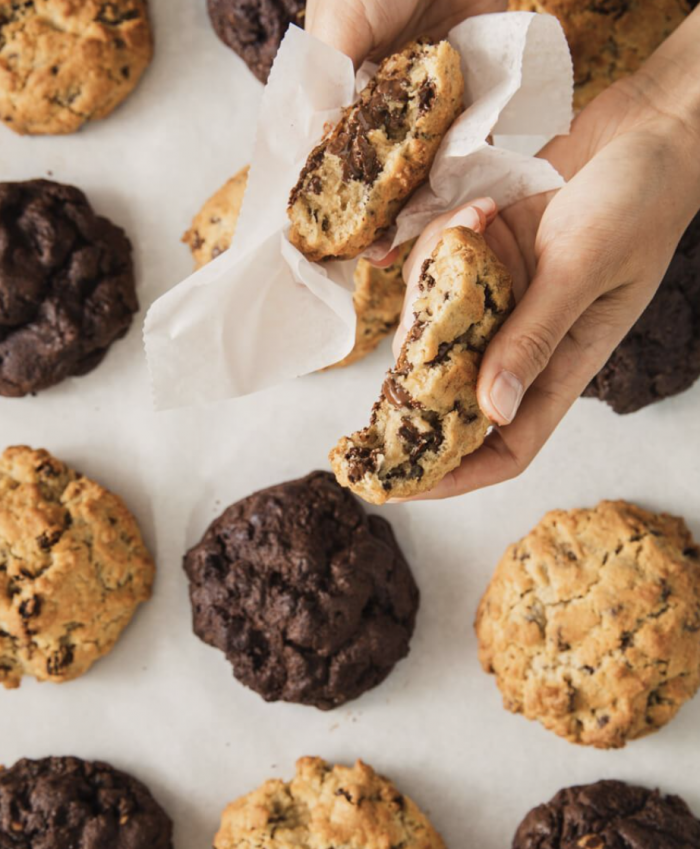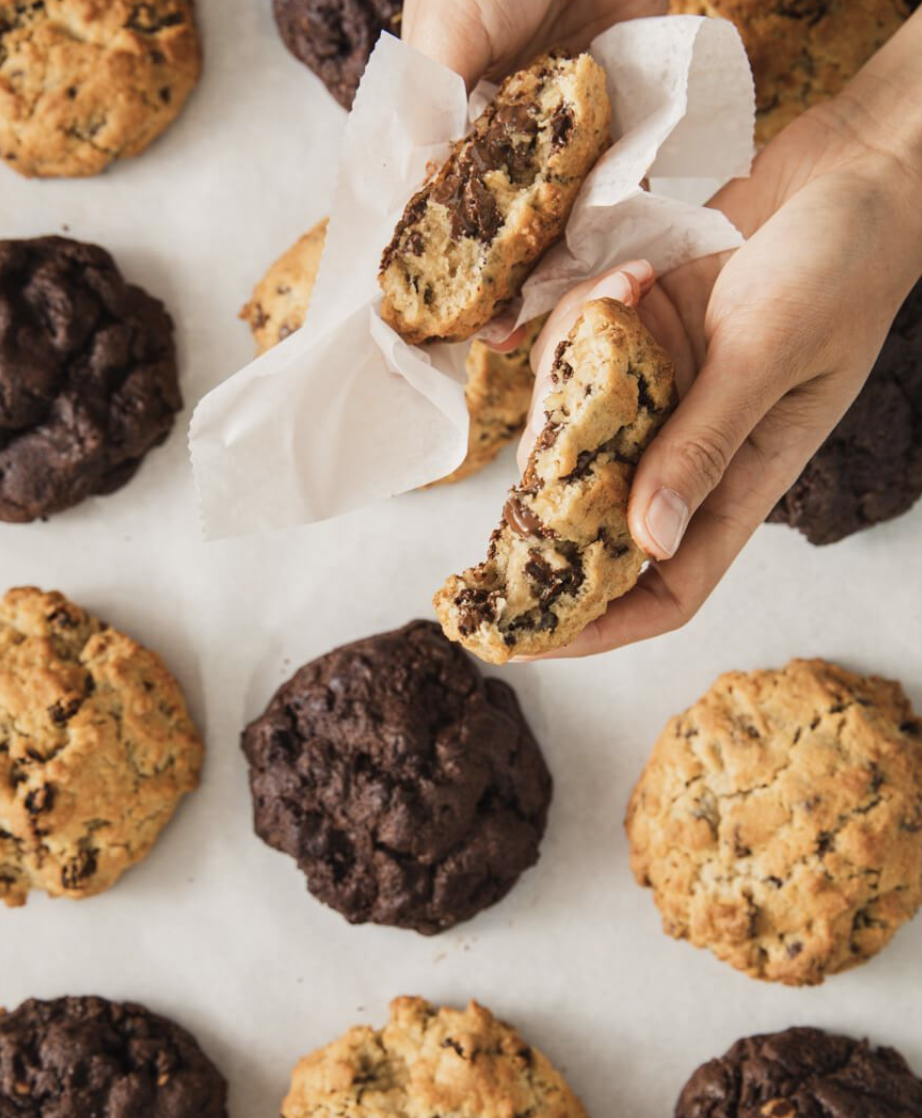 Levain Cookies
Have you tried the famous Levain cookies from NYC? They're incredible, almost like a cross between a cookie and… a scone!? Unlike any other cookies I've tried, and now they offer delivery anywhere in the US! Perfectly packaged in many different flavor options and would make a great gift for anyone on a mission to try a favorite NY treat!
You can order Levain cookies here!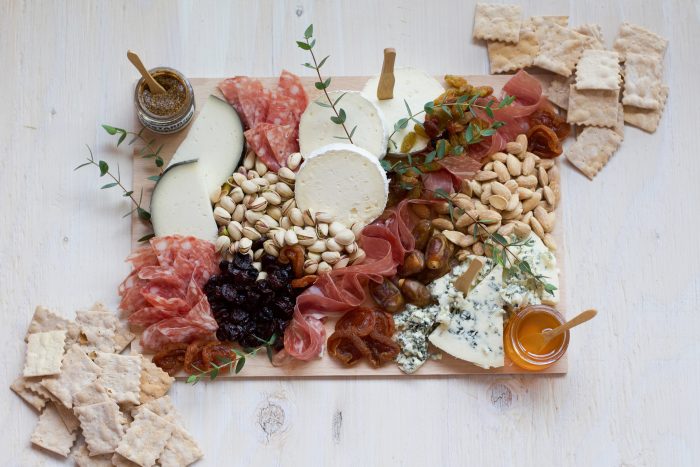 Lady & Larder Cheese Board
We ordered a few cheese, meat and veggie boards from Lady & Larder for a team meeting once and were so impressed!
They have a pretty cool kit that ships nationwide that comes with everything you need for an incredible meat and cheese board, including the board itself!
You can order a Lady & Lard DIY cheese board kit here!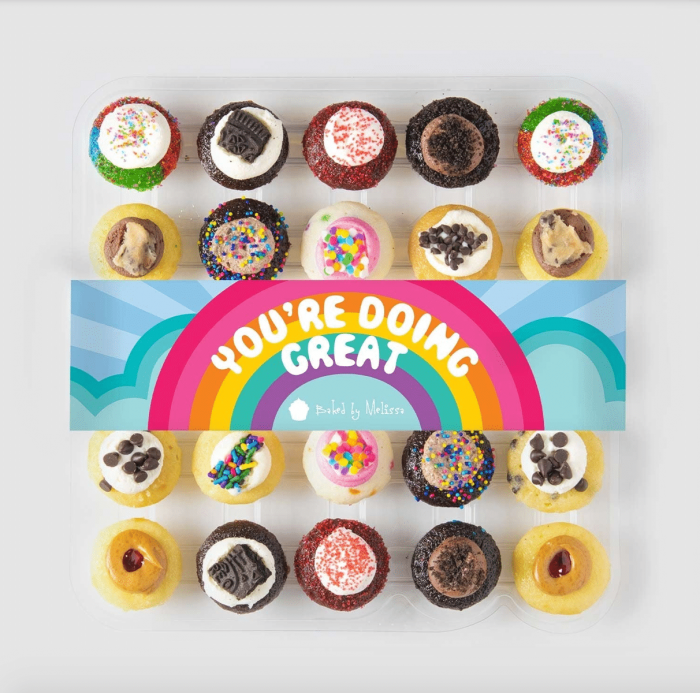 Baked by Melissa Mini Cupcakes
This place is close to my heart and we've been fans since they were just a small pop up window in NYC.
They make the CUTEST teeny tiny cupcakes in delicious and unique flavors. They ship them all over now in the cutest sets with all different themed packaging.
Would be such a hit with kids or teens!
You can order Baked by Melissa cupcakes here.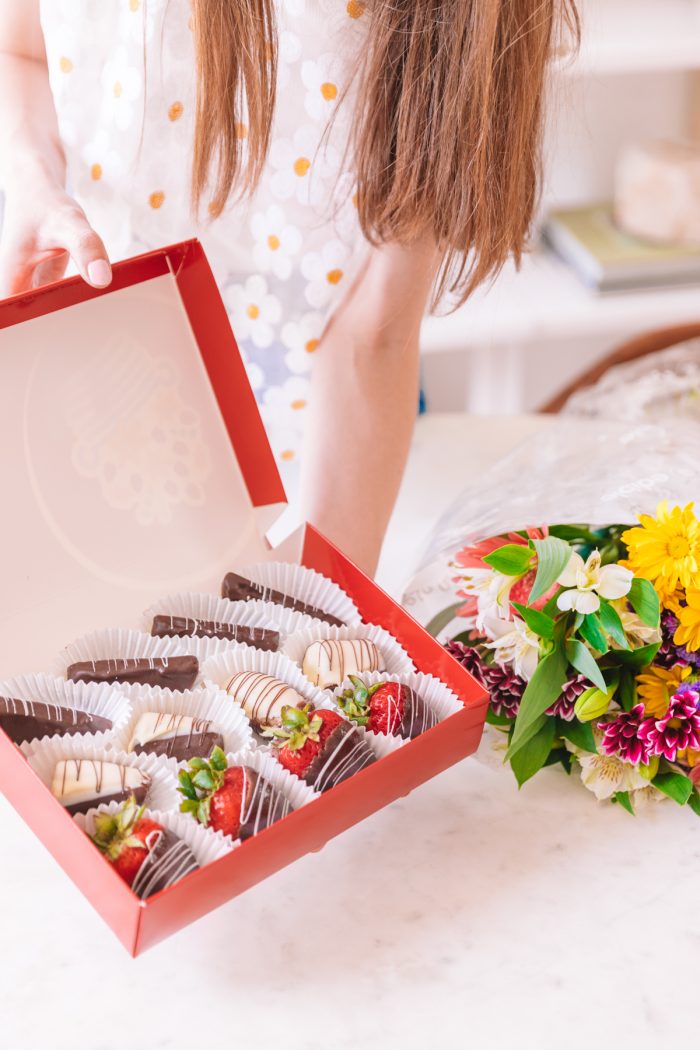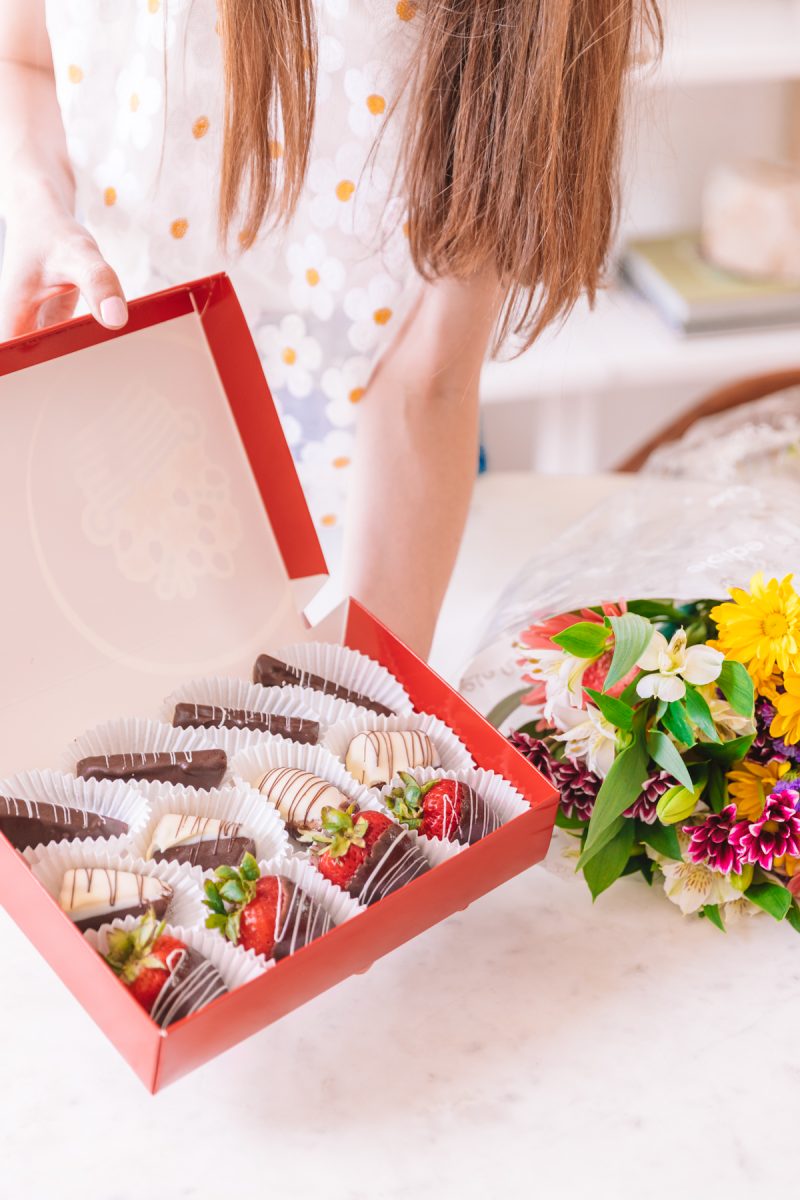 Edible Arrangements
I will always and forever love a chocolate dipped strawberry. My family has been sending Edible Arrangements to each other for years. Fresh, delicious and they have places everywhere so it's easy to get a last minute gift from them!!
Shop Edible Arrangements here!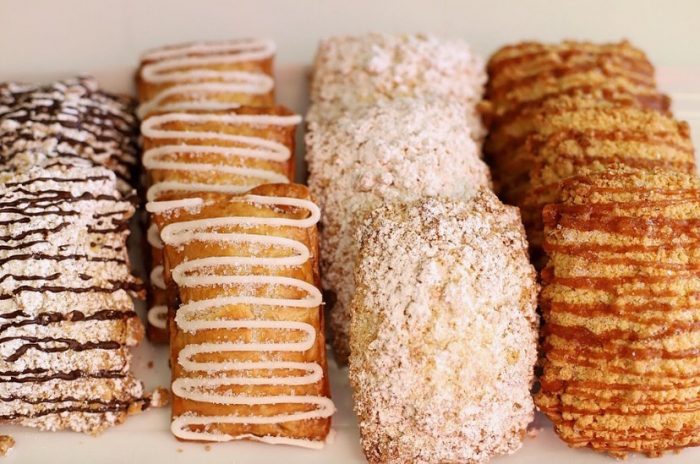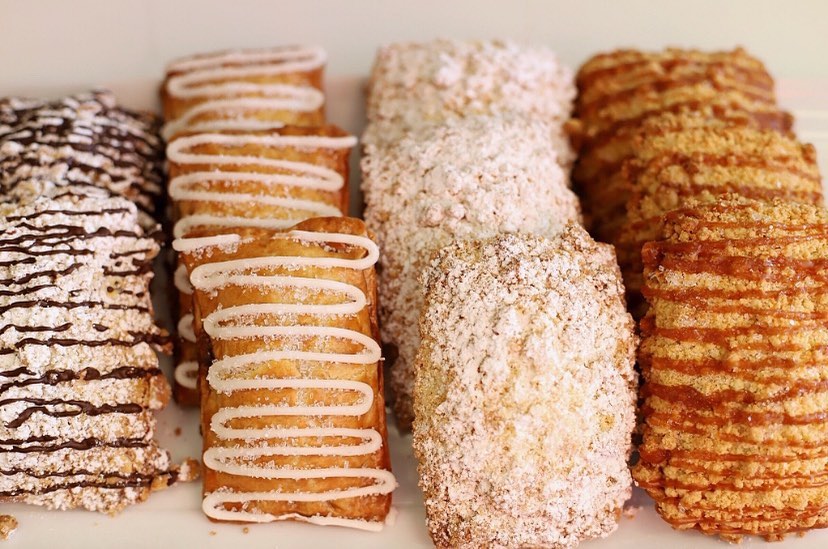 Cake Monkey's Pop Pies
Cake Monkey is one of my FAVORITE bakeries. They put new spins on classic childhood treats, like hostess cupcakes and pop tarts! You can order all sorts of sampler packs of their treats, and there's even vegan and gluten free options!
You can order Cake Monkey's Pop Pies (and other desserts) here!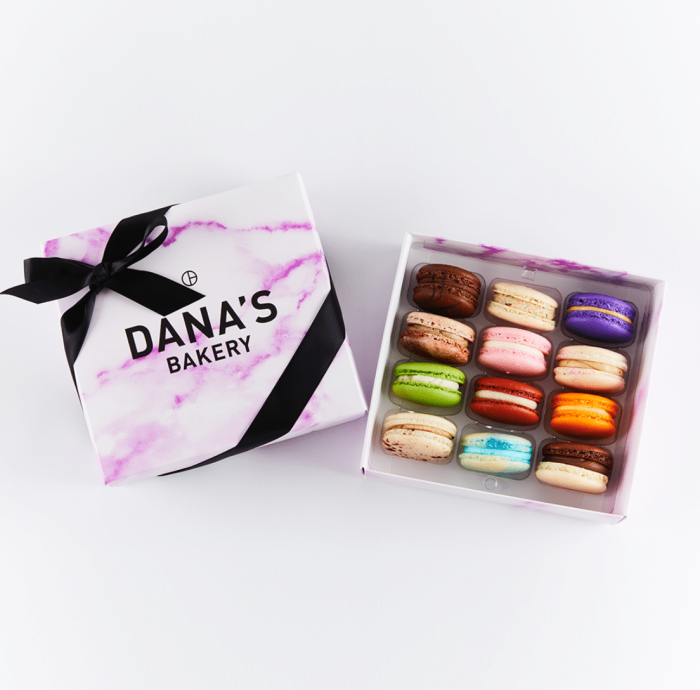 Dana's Bakery Macarons
I love Dana's macarons because unlike typical macarons, they come in the quirkiest flavors, like fruity cereal, PB&J and cotton candy!
You can also buy sets with messages for special occasions, like asking your bridesmaids to be a part of your wedding!
You can order Dana's Bakery Macarons here!
Magnolia Bakery Banana Pudding
Ever had this famous banana pudding!? I think it's one of my husband's all-time favorites. And now you can have it shipped to your door… in regular size and… pantry size!? Ha! Such a great, unexpected food gift. They often have speciality flavors too, if you want to change it up!
You can order Magnolia Bakery's Banana Pudding here.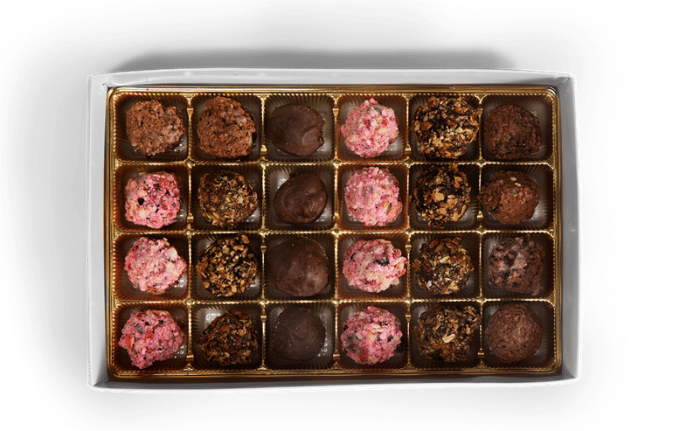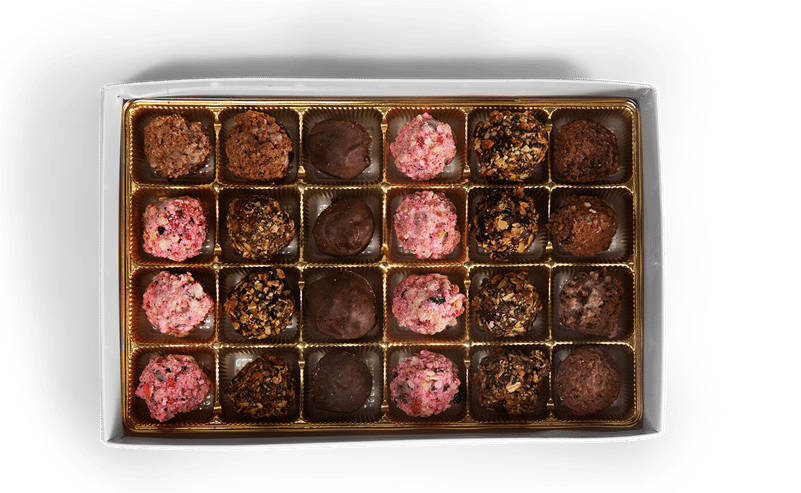 Homeboy Baked Goods
Homeboy Industries is an organization that provides training and support for formerly incarcerated or gang-involved individuals, allowing them to redirect their lives.
Trainees work in a bakery and produce AMAZING pastries, cakes and other baked goods… all of which can be ordered and delivered as a great gift that also supports this wonderful organization.
You can order Homeboy's baked goods right here!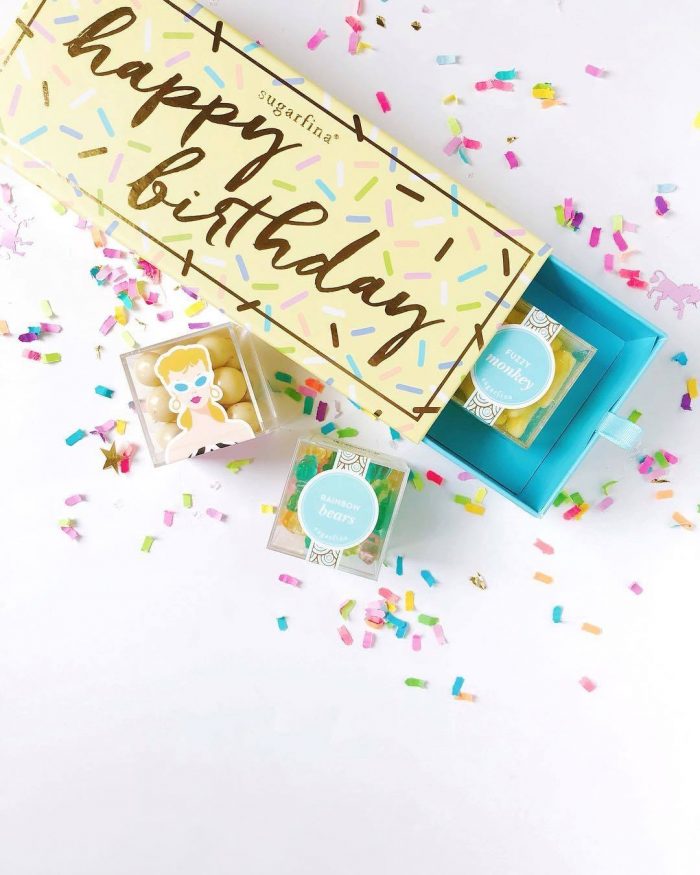 Sugarfina Candy Bento Boxes
Sugarfina is a luxury candy company that sells pretty (and delicious!) candy curated from all over the world. They have these really cool "bento boxes" that you can customize and send as gifts for all sorts of occassions.
If you know a candy lover, this will BLOW their mind! Their candy is also great for corporate gifting!
You can order their pre-made candy bento boxes here or totally customize one here!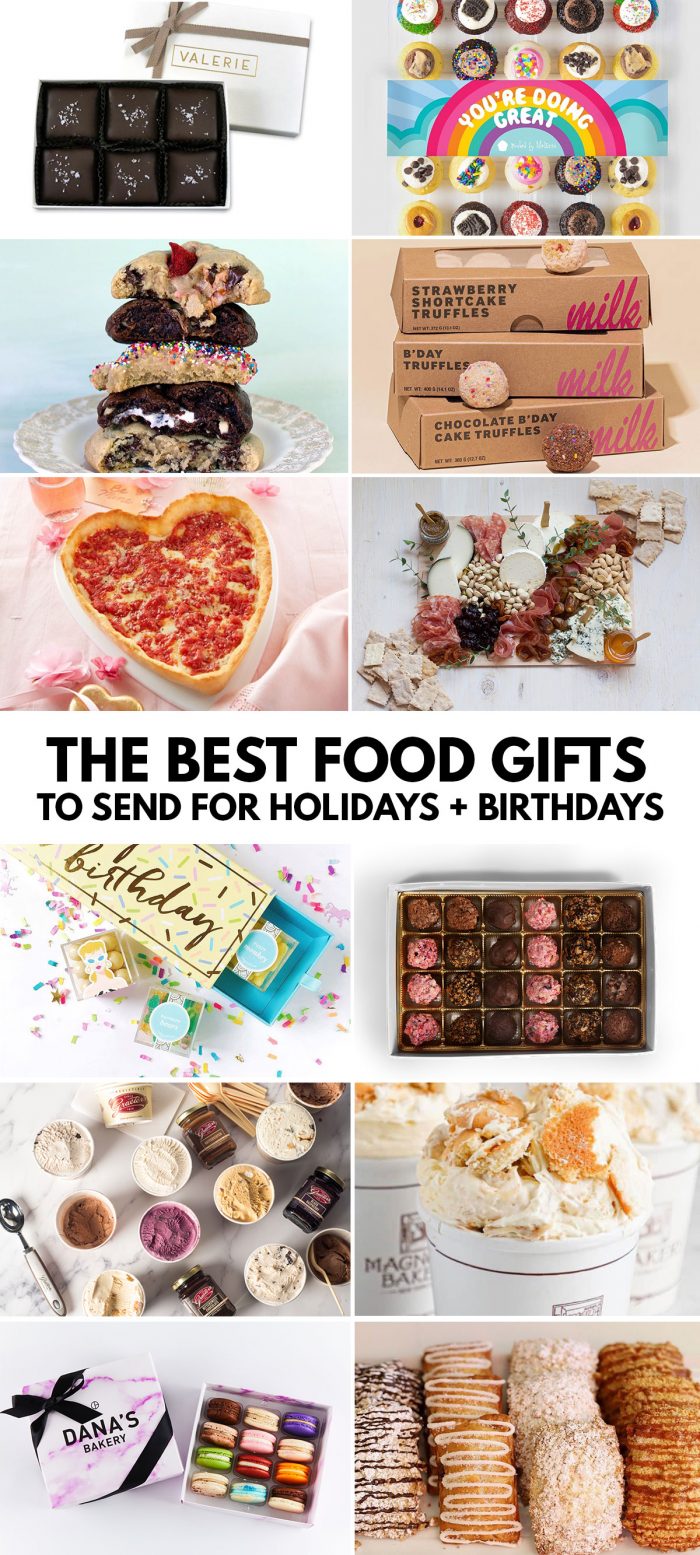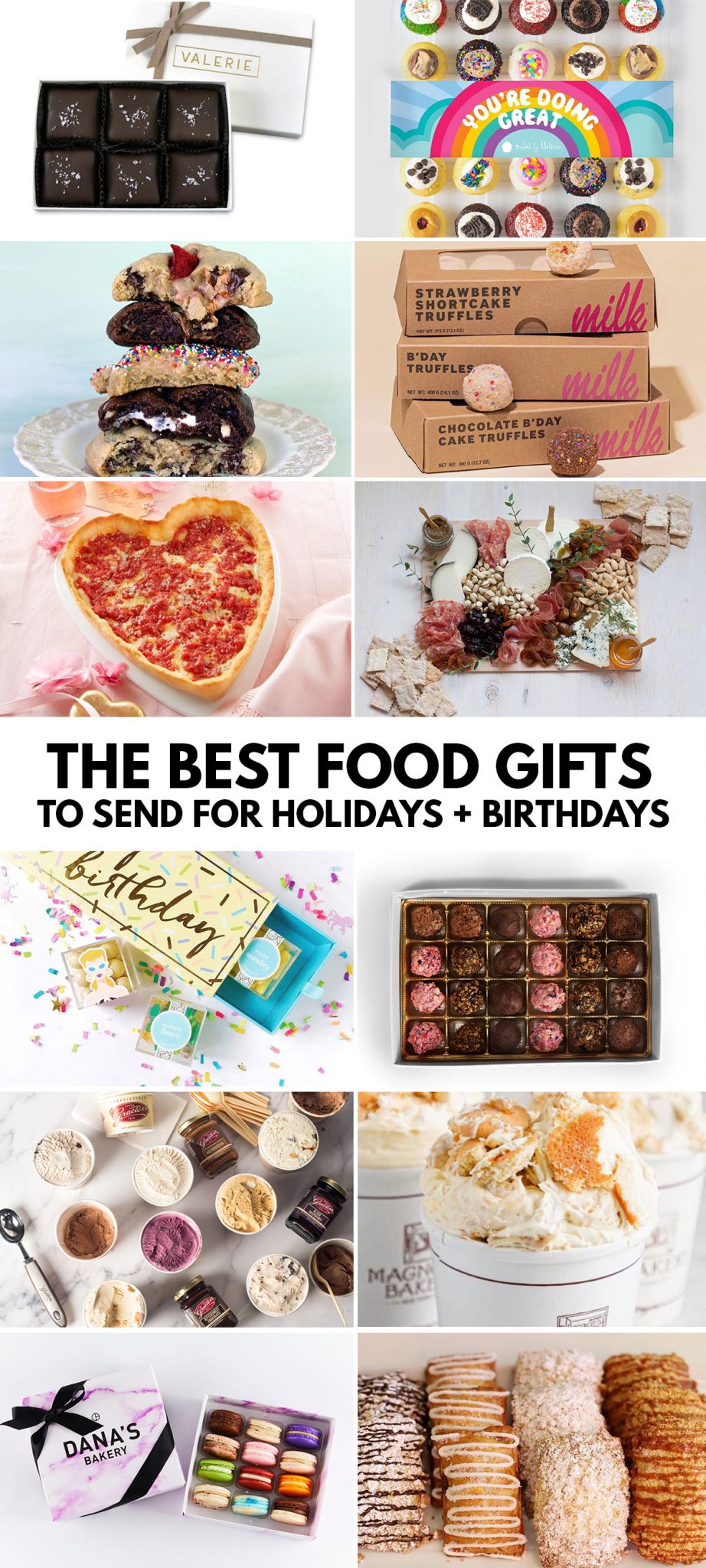 Any other favorite food gifts that you love to send? Leave them below!