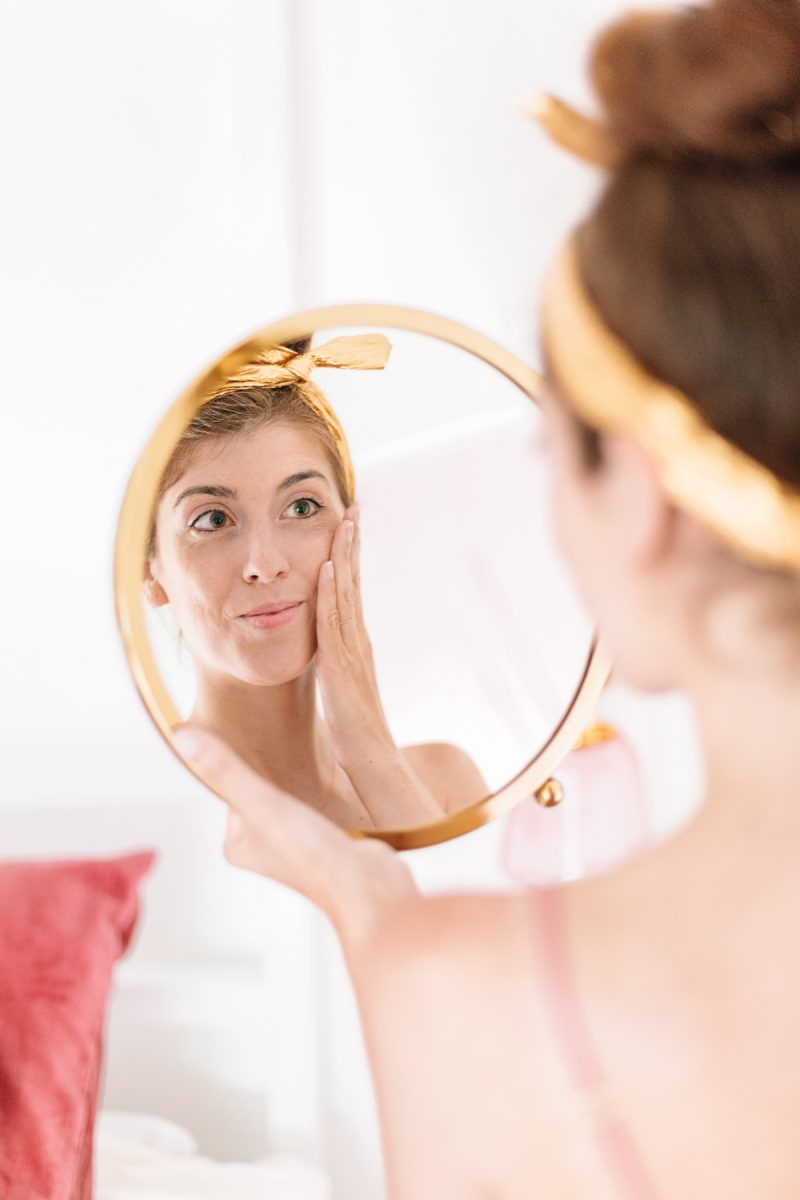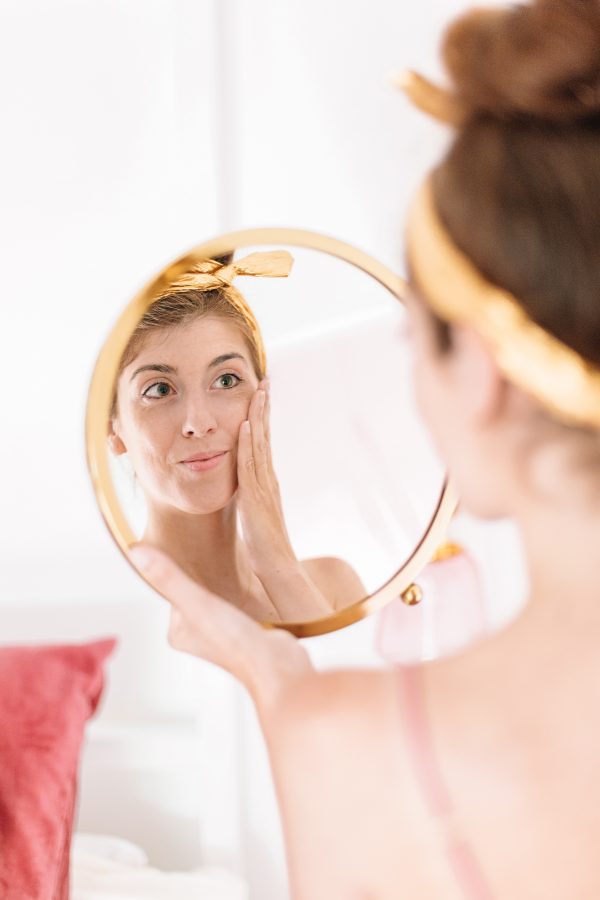 A lot of you are going to hate me for this but… I never had a single issue with my skin until the ripe age of 26. I had not a single pimple as a teenager. I know, I was one of the lucky ones!! But come 2015 when I started my fertility treatments, my skin took a HIT! Now, three years later, my skin has never been the same as it once was. It's been splotchy, I have (had) near-permanent acne and it was dry as can be in a few areas. Add a toddler and a summer full of travel to the mix and it's been extra rough over here.
I've been seeing a few doctors to get to the bottom of it, between hormones and just plain dermatology issues, but smack in the middle of me finally trying to get a handle on this, Olay asked me to do their 28-Day Challenge. I figured it wasn't good to change too many things at once, so I decided to take a pause on all my research and trial and error to give their products a try. I kid you not, within one week of switching exclusively to their 7-in-1 Moisturizer with SPF and Deep Hydrating Eye Gel, Samantha walked into my office for a meeting and said "Wow, your skin looks so much better. What are you doing differently?" (*Not a joke!* Samantha is our resident skincare expert who's heard about my skin woes for 3 years now. I said "I dunno, I started that Olay challenge… maybe it's working??" And she was all, "Uh, yeah. You should keep using that.")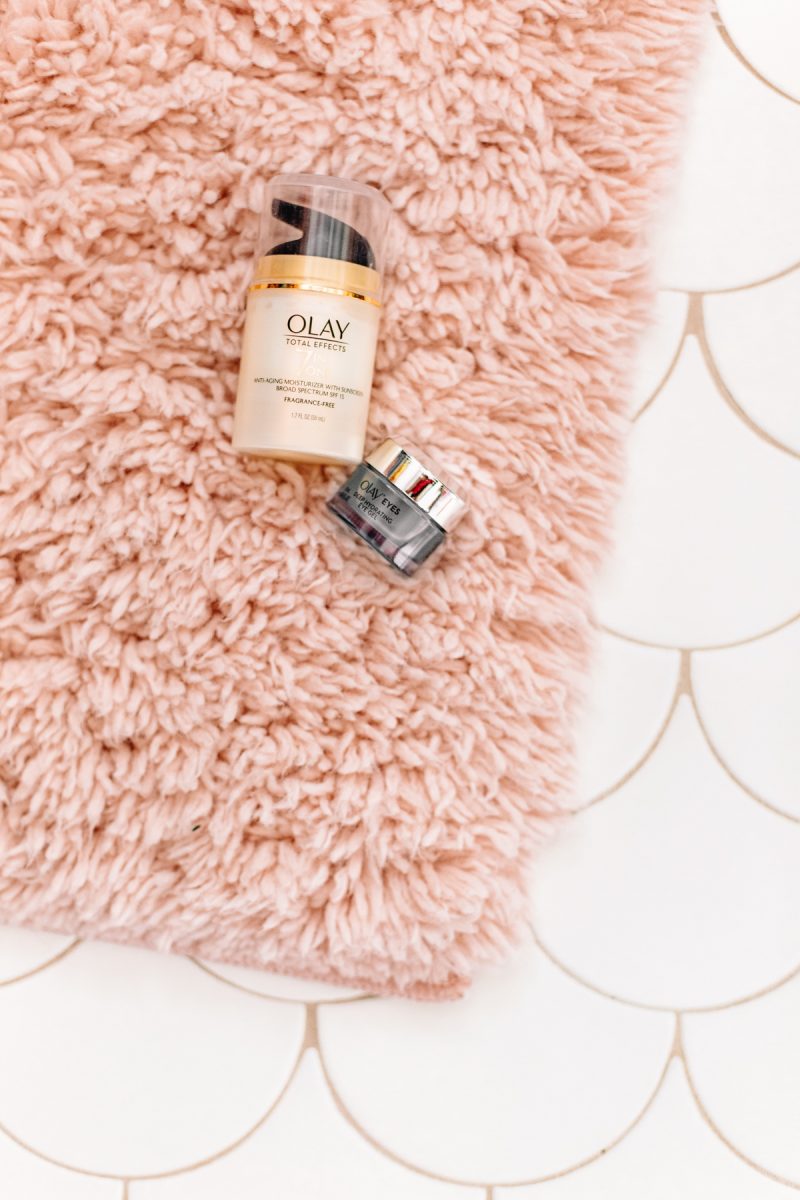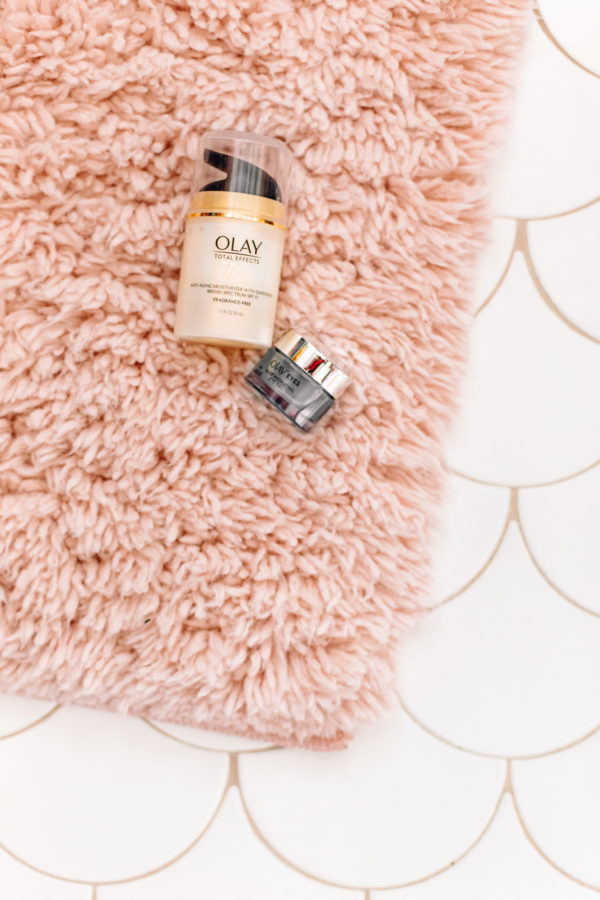 Here's a side-by-side from day one to day 28! It's hard to tell in pics, but my skin is MUCH less dry, especially around my nose, and the splotchiness I've been dealing with truly does feel more even. My skin feels healthier and firmer overall (especially right under my eyes), too.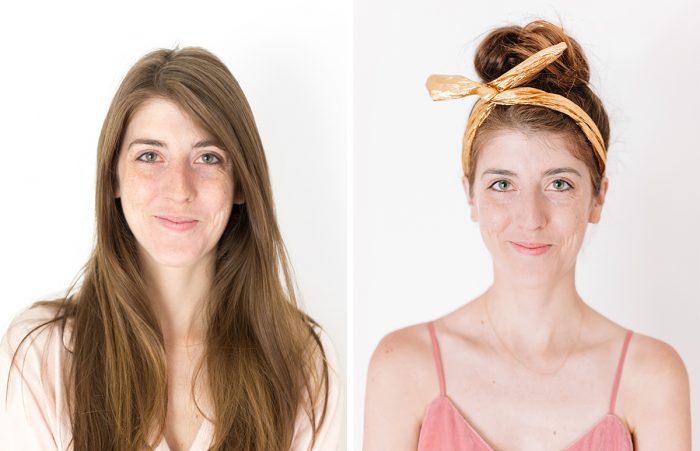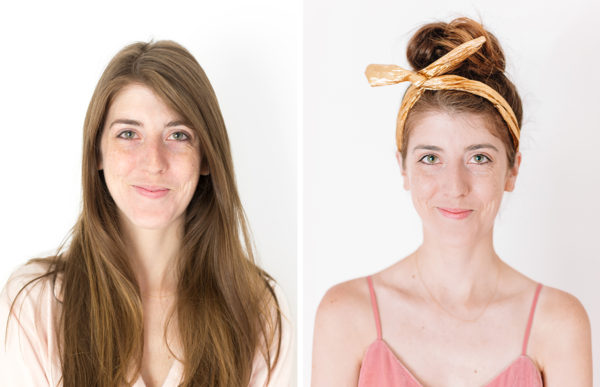 The moisturizer went on really smoothly and absorbed quickly, so it didn't affect my makeup application. In fact, I think this may have been one of the key areas that improved. Whatever I was using before didn't absorb as well, and I think that combined with makeup on top was just compounding the issue! Plus Olay's moisturizer has SPF which is like the (very important) icing on the cake.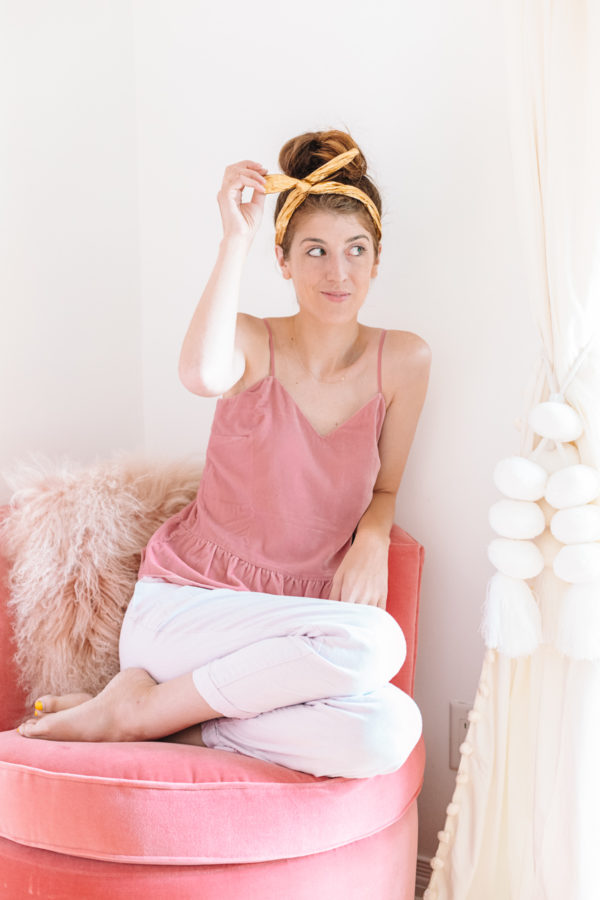 Photos by Jeff Mindell
I still have a lot to learn when it comes to skincare! As I've said, it's one of my big "before I turn 30" priorities to get a handle on it. I know I still have a few hormone things to work out to clear up the last remaining issues, but I am genuinely thrilled with the results from this challenge! If you want to join the challenge, check out Olay's Skin Advisor to find out what products might work best for you. Consider this post me holding myself accountable to put in the effort and continue to do so over this next year! You are ALL my accountability partners!!
This is a sponsored conversation written by me on behalf of Olay. The opinions and text are all mine.