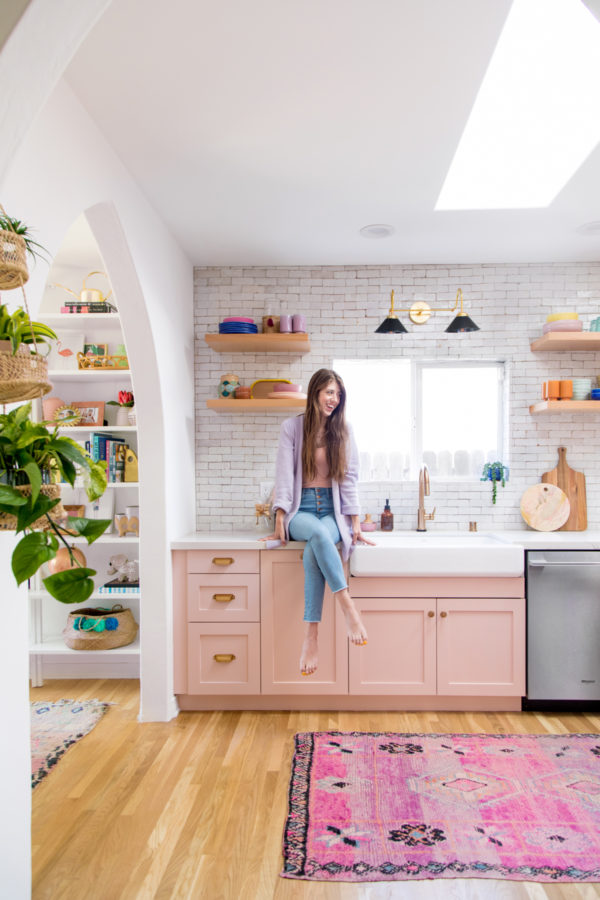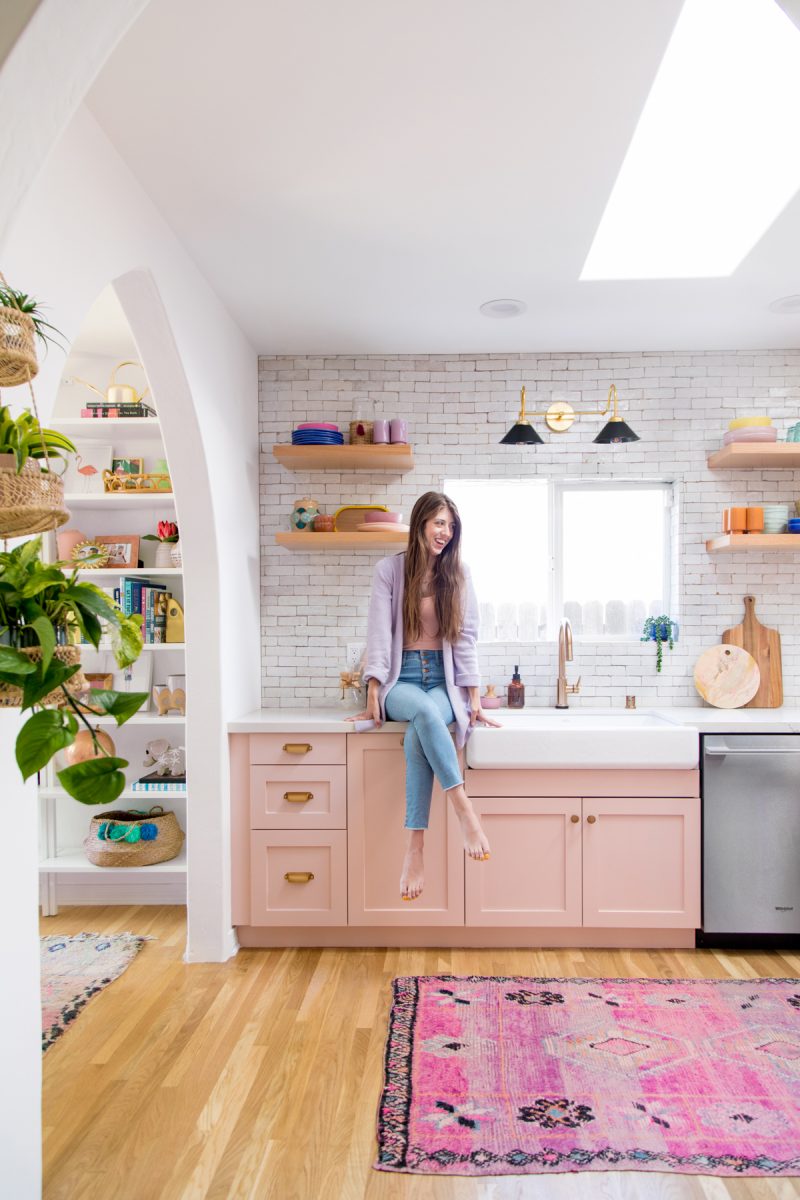 This year I have committed to lessening my footprint on this earth in small, simple ways that over time will make a larger impact. The topic of eco-friendly and sustainability is really intimidating to me, is it to you? We all need to make changes if we want this world to exist for the next generation and beyond, yes, but I think the "all or nothing" mentality (while it is well meaning and important) can be hard to hear and more discouraging than encouraging.
I always feel a lot of shame when it comes up, like I'm not doing "enough" and I've found that to be very counterproductive. But instead of feeling that way and therefore not doing anything, I've decided to make a list of all the things I hope to improve upon, and slowly work on checking them off. A lot of people I know are making similar changes, which is SO exciting, and I'm finding we're learning a lot from each other as we do. So I thought today I would publish my list of changes I'm hoping to make, and ones I've already made because maybe it will help motivate you to do the same, and perhaps maybe you'll have already made one of these changes and can help me along the way too. If we're going to make an impact on this planet, we're going to have to do it together, so let's do this!!!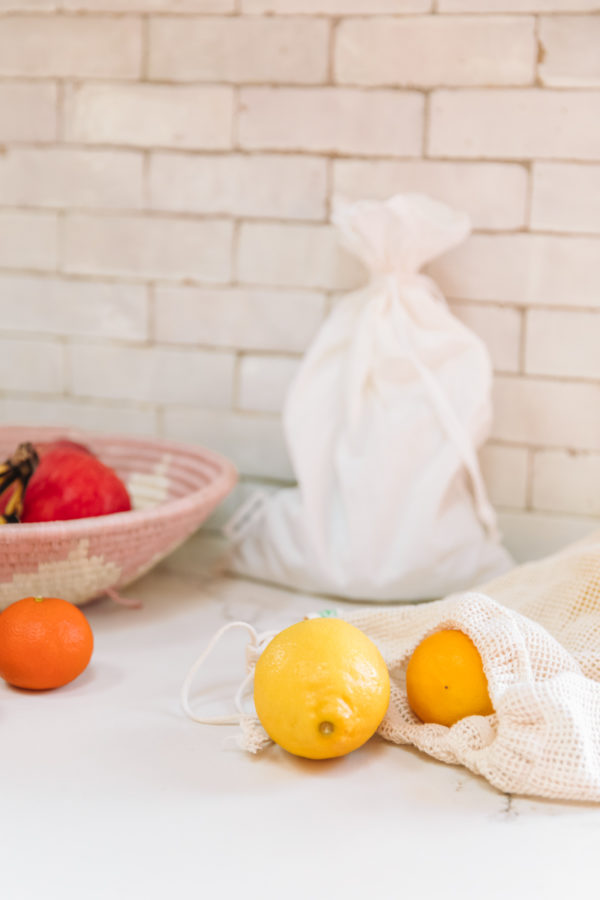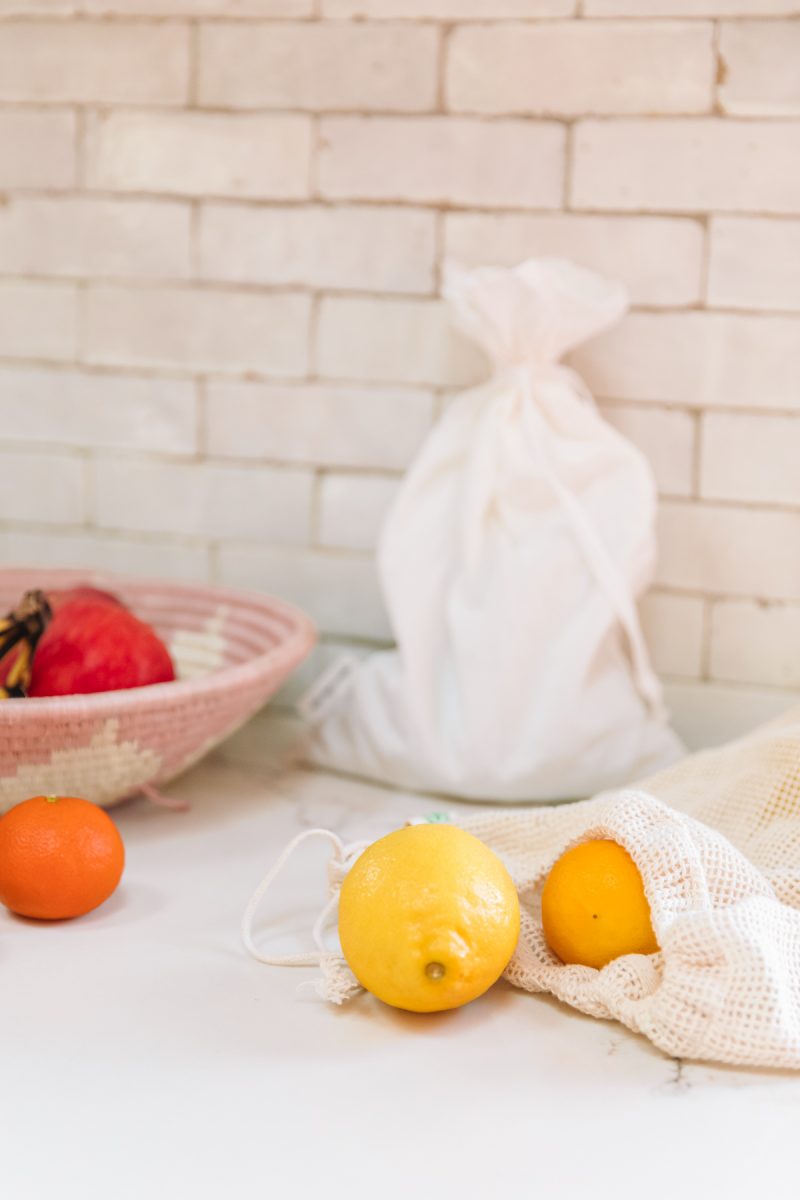 Sustainable Swaps + Changes I've Made
Reusable Towels: At the end of February 2020, we made the switch from paper towels to reusable "unpaper" towels and it was the best change we've made, and one that was FAR easier than I expected. We were previously using multiple rolls of paper towels per week but do not miss them at ALL.
We've designated two drawers in our kitchen for them, one for clean and one for dirty, and use the baskets below to organize. We try to rinse out any major stains in the sink and let dry (to prevent mold) before tossing them into the "dirty" basket. We run a load of them through the wash on hot 1-2 times a week. So easy and so much cheaper and more sustainable in the long run.
Products I love:
Our favorite 'unpaper towels' are these (we have the organic unbleached), but these unpaper towels are also great!
We love these kitchen towels that are thicker than normal flour sack ones and these hand towels!
We use these white baskets for storing the clean towels, and this larger basket for dirty rags/napkins!
Reusable Bags: Keeping reusable bags in our car for groceries and shopping trips is one of the biggest efforts we made in 2019. We aren't perfect by any means but we've made huge improvements. We have a random assortment of larger bags that we use for big shopping trips (mostly just ones we've bags we've bought at grocery stores), and then I have produce and bulk bags too.
Products I love: Produce Bags | Bulk Bags
Food Containers + Storage Bags: I have a good set of glass tuperware and just bought some of these reusable snack bags for park outings, Disney trips, etc and they've been great. I still haven't figured out what to replace disposable zip bags with for things freezer storage (Suggestions?) but otherwise feel good about where we're at here!
Products I love: Glass Tupperware Set | Silicone Zip Bags
Lunch Containers: I package 99% of Arlo's lunch in reusable containers, with no excess wrappers/disposable bags/etc. This is actually strongly encouraged by the school, for their ease of cleanup if nothing else. It's been a great system for us.
Products I love: LunchBots Lunch Box | Snack Containers | Silicone Cupcake Liners
Cotton Swabs: I had no idea how bad cotton swabs were for the environment. My friend Whitney recommended a reusable (washable, obviously) one and it's been great.
Product I love: Reusable Cotton Swabs
Dryer Sheets: I'd been hearing about the chemicals in dryer sheets for a LONG time (never mind how disposable they are) and had been meaning to buy some wool balls instead for over a year. Finally passed some at Target and got 'em, never looked back!
Product I love: Wool Dryer Balls
Water Bottles + Coffee Tumblers: This was our grand finale of 2019, we all got new reusable water bottles and a coffee tumbler for Jeff. I try to be good about bringing it with me when I'm out so I don't end up buying a plastic water bottle. Jeff brings his coffee tumbler with him to get coffee and they will just fill that instead of a plastic/disposable cup!
Products I love: Reusable Water Bottle | Reusable Coffee Tumbler | Reusable Kids Water Bottle (This one is great because it can grow with your kid, they have all different lids for different stages of life!) | Reusable Kids Drink Tumblers (These are great to have at home, or for when kiddo friends come over!)

Sustainable Swaps + Changes I'm Working On Right Now
Single Use Plastic: Once I started being more aware of our plastic use, I couldn't believe how many things were unnecessarily wrapped in plastic. Like… cucumbers? Why? So I've been *really* trying to purchase product and snack items too that are in minimal (or no) packaging.
Where I really struggle here is with berries. We go through about 3-4 containers of strawberries a week and even at our farmer's market the containers are plastic. I need to purchase a reusable container we can put them in so we don't have to take home the plastic but I haven't found one yet, any recs?
Eating Less Animal Products: From various podcasts and articles I've absorbed, the commercial animal product industry is one of the BIGGEST problems for our environment. I'm trying to be really conscious of making meat-free choices where I can. We eat vegan one night a week and vegetarian probably 2-3 nights a week. I eat vegetarian almost every day for lunch.
I still eat a LOT (LOT!) of cheese but am hoping to cut back on that. Eggs are the other thing I'd have a hard time fully giving up. But I firmly believe after listening to this podcast episode that if everyone even cut out animal products from just one meal a day or week, it would make a huge difference.
Cleaner Beauty + Hygiene Choices: Every time I run out of a beauty or hygiene product, I've been trying to replace it with a cleaner option. So far I've been really happy with the mascara, eye liner and deodorant I've done this with. Got a LONG way to go on these swaps but I feel good about making little changes as needed. Currently looking for toothpaste, translucent powder and concealer, if you guys have any recs!
Products I love: Ilia Mascara | Ilia Eyeliner | Native Deodorant
Less Waste: This is really an overall and broad goal, and it will be an ongoing one. I'm trying to bring less things into our home that I know won't last long, I'm trying to re-use things where I can. Just all around trying to generate less waste in our home.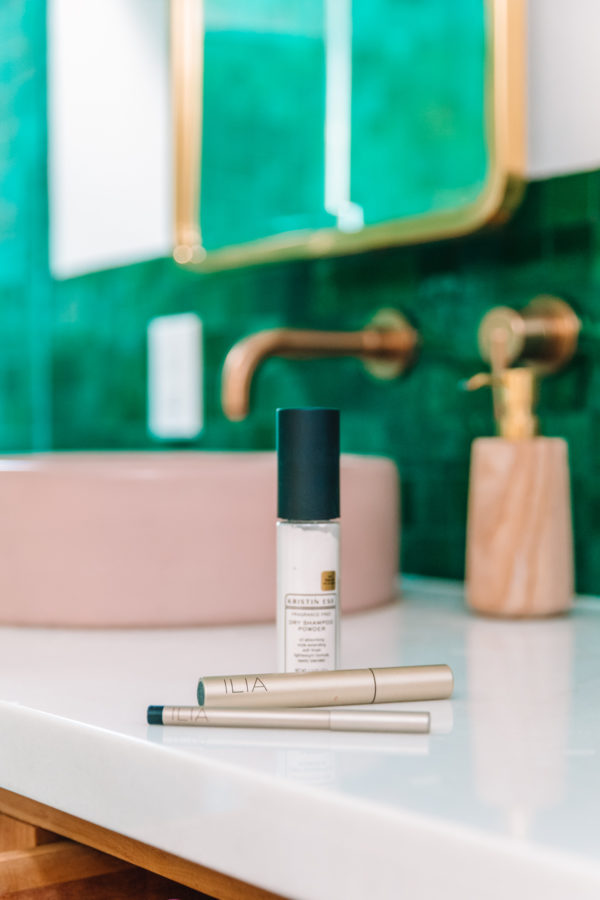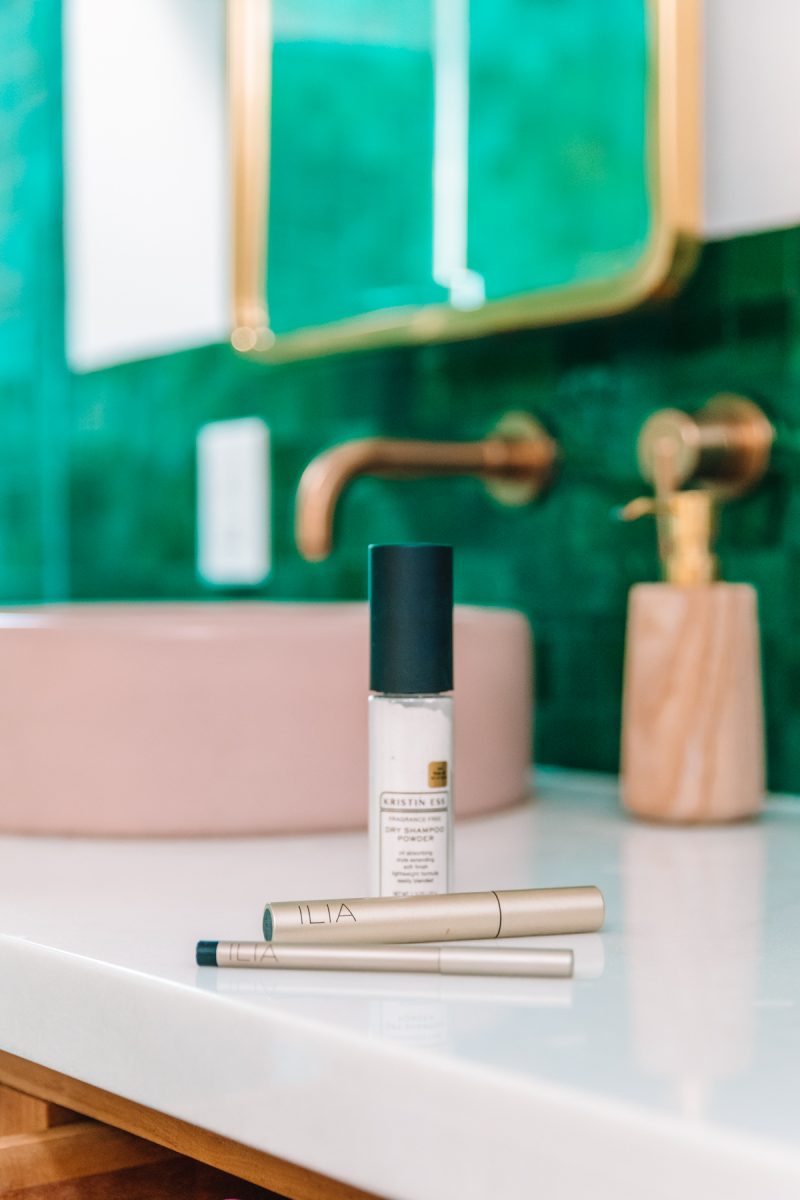 Sustainable Swaps + Changes I Want To Make
Farmer's Market Shopping: We have this bad habit of going to the farmer's market, mostly just walking around and eating breakfast and then NOT buying produce. Embarrassing, I know. But we always manage to forget bags or cash or don't know what we need. I know shopping locally for produce can make a huge difference so I really want to make a better effort to actually SHOP our farmer's market this year for as much as possible.
On-The-Go Flatware: I'd love to research a great on-the-go flatware set to bring with us when we're out, in order to avoid single-use flatware. We eat out a lot so I think this would be a great addition to our arsenal. Any recommendations?
Makeup Wipes: I currently use disposable makeup wipes. I'm super lazy when it comes to skincare so this is about 99% of my nighttime skincare routine. 😉 I have a few packs of them left but once I use them, I'm hoping to switch to a non-disposable makeup wipe or makeup remover option. I've heard good things about micellar water?
Composting: We're hoping to set up a compost system at our home this year. Not going to lie, it totally grosses me out. But it's really important and we have SO MUCH food waste in our house.
Recycling: I want to take a class to learn more about recycling. I'm actually shocked that they don't teach anything about recycling in schools, I feel like that would be such a useful life skill. I realized I really know nothing about all the different numbers and items, and what needs to be removed before recycling an item etc. I feel super guilty about how many items I've probably contaminated by improperly recycling things.
Bulk Buying Food: I told you that I buy my chocolate covered almonds in bulk (haha!) but I want to start buying other basics like cereal, flour, nuts, etc. in bulk too. Again, to reduce the one-time-use packaging it all comes in typically. Whole Foods and Sprouts both seem to have great bulk sections!
Products I love: Bulk Bags
Refill Stores + Stations: There are several refill stations that have popped up around LA. You bring in your own containers and they have bulk items like beauty products, shampoo, household cleaners, laundry detergent so you can fill up your containers and not have to deal with one-time-use ones. I'm excited to check one out and try some products!
Silicone Baking Mats: We used to have silicone baking mats but we must have lost them in a move. Need to look for new ones for our house, and especially curious if there's one that exists for a (very small) toaster oven!? We heat stuff up and bake things in our toaster a LOT.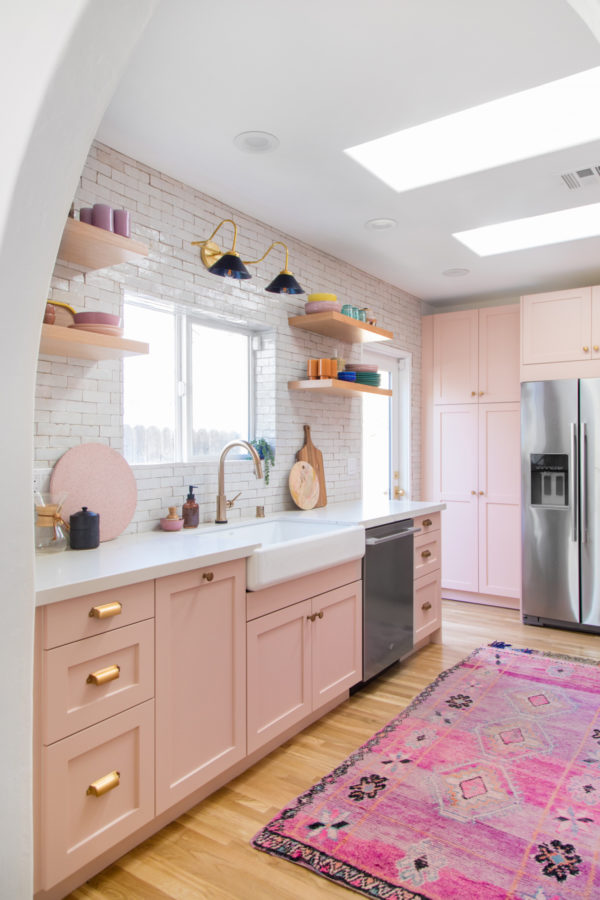 Photos by Jeff Mindell
I'll try to come back and update this list as I make changes, and may add some more to it too! I'm excited to make each one of these updates to our lifestyle. Anything in this list that you've done or are hoping to do? Or anything else that's on your mind surrounding this topic?? Would love to hear!