We are well into awards season and the Oscars are coming up fast on Sunday! (Did you print your ballots yet!?) In honor of them, I wanted to devise a little awards ceremony that didn't involve gold statues, and that could be used for any Oscar parties your throwing, and at future parties long after that! So here you have it, balloon awards! These are so fun and super budget-friendly to make. You pick a few categories, have your guests vote and then host your own balloon-filled ceremony to crown the winners! You can use this for all sorts of parties with all different categories. But for this little example, I'm thinking red carpet style all the way!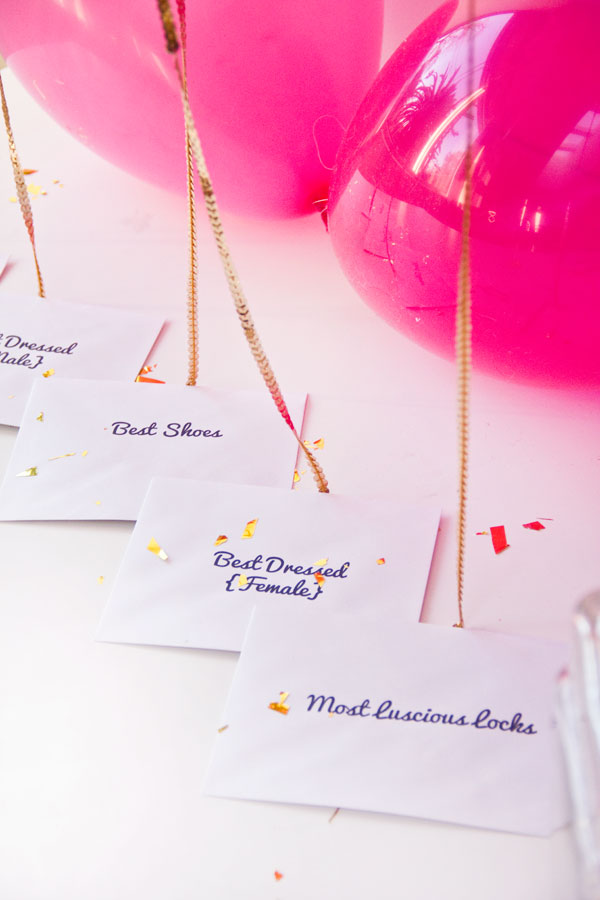 Envelopes
Cardstock
Washi Tape
Balloons
Sequin Trim (Optional, but encouraged!)
Strips of paper, pens and jars (For voting, if applicable)
First you'll need to determine your categories. You can do red carpet style awards for an Oscar Party, best dish awards for a pot luck, and the list goes on! Write the categories on your envelopes. If you have terrible handwriting like me, the printer is going to be your best friend for this project. Since I hate changing the paper size and what not on my printer, I write what I want my envelope to say in a document in a text editing program then print it out on a plain piece of thin cardstock. Then I tape my envelopes overtop the writing and re-print it right on the envelope.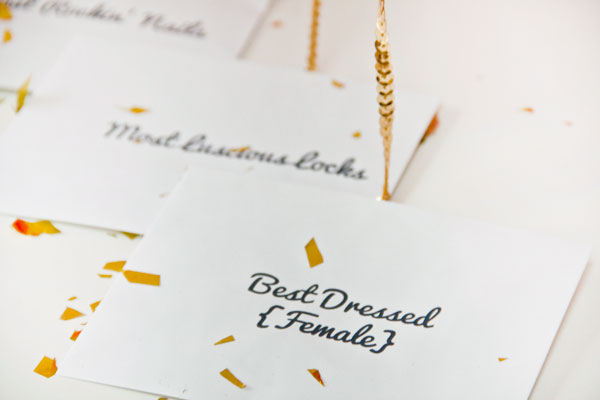 Print out the category names again on colored cardstock and pair them each with a jar. Then provide a few blank strips of paper and pens for voting.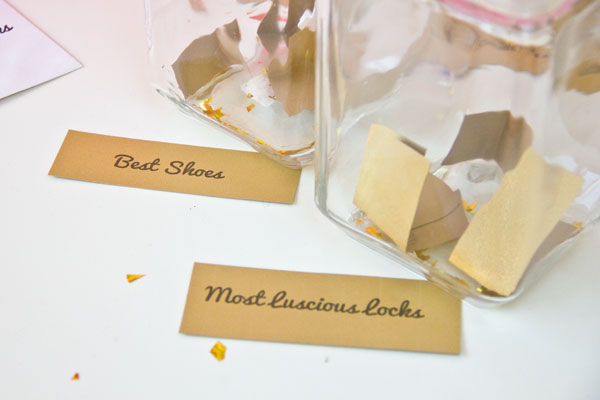 You should have some pre-cut cards ready at the party so you can just write each winner's name on them after you tally the votes. You can go ahead and tape your balloons (I tied sequin trim to mine) to the envelopes, then fill them with the appropriate winners just before you announce!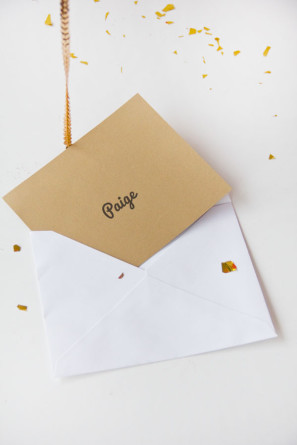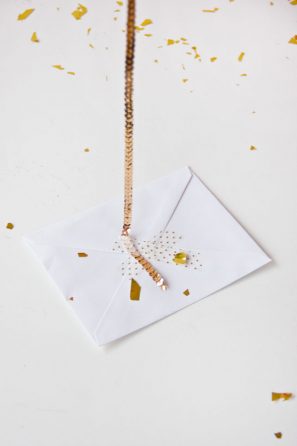 Oooh… balloons, with sequin trim! I recommend setting out the balloons with your voting jars while everyone is casting their votes because they're just so darn festive!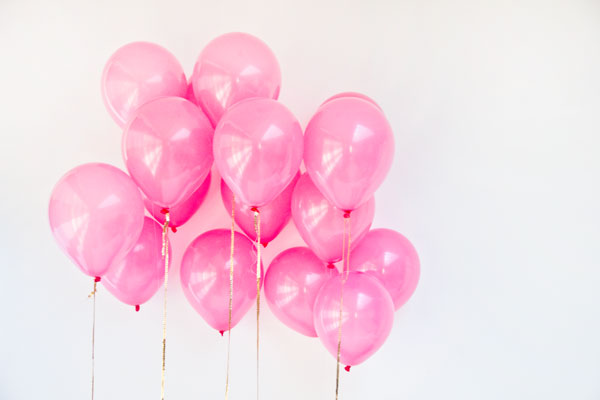 Once your winners are selected and the envelopes are filled, elect someone to open them and award each winner their balloon!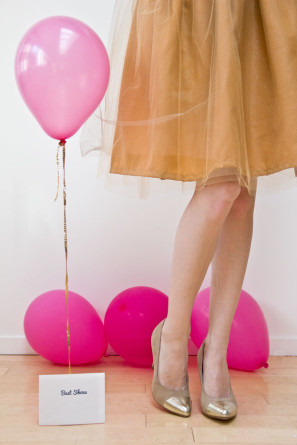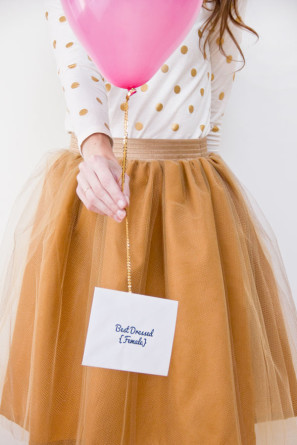 All Photos by Studio DIY
Are you hosting an Oscar party!? Will you all be dressing up fancy or enjoying the show in your PJs? Honestly, I'll probably go the PJ route since my gold tutu already got a spin here (and at Alt Summit)!
Don't forget to print your Oscar ballots, of course! And how about some shiny garlands and cake toppers, too!?
Looking for more DIY projects? Check out the full project gallery here!