So, what did you think of the Oscars last night!? Not going to lie, I just about lost my cool when they surprised us with Catherine's All That Jazz rendition from Chicago. Ok, ok. I did lose my cool, and danced along with her. Yes, I do still know all the moves. But moving on to today! After doing a quick survey on Twitter, Instagram and Facebook a few weeks ago you guys let me know that you'd love to see the tutorial for the other birthday gift I gave him… a camera piñata! The guy loves photography, so I made him a leather camera strap but I wanted a fun way to present it. Of course, in my world, a camera piñata was the obvious choice.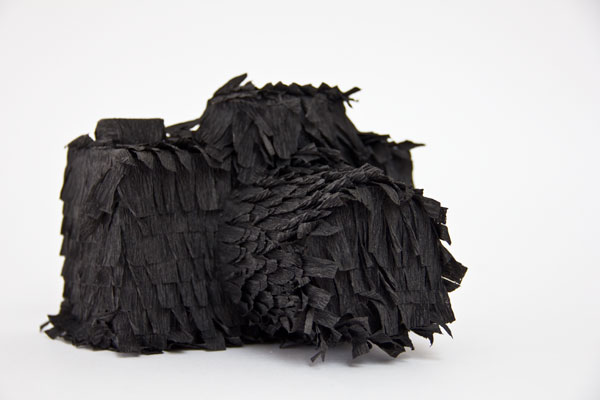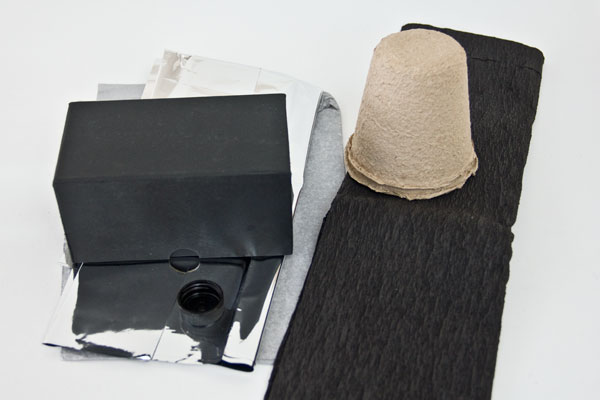 Small Cardboard Box (If you can't find one the right size, you can make a box shape by taping pieces of cardboard together.)
Black Crepe Paper Folds
Two Paper Cups or Seed Starter Pots (I got these in the floral section of the 99cent Store)
Small Cap or Lid (I used one from a bottle of vanilla in the recycling bin!)
White/School Glue
Scissors
Hot Glue Gun
Silver Mylar (Optional, I originally planned on adding some details to the piñata with the mylar but ended up liking it plain. Feel free to add details if you so please!)
First and foremost, fill your box with goodies then close it up! Cut one-inch wide sections off the bottom of your crepe paper folds and fringe it with your scissors. Starting at the bottom of what will be the front of your piñata, run a line of glue and start wrapping your fringe around the box, working your way all the way up to the top.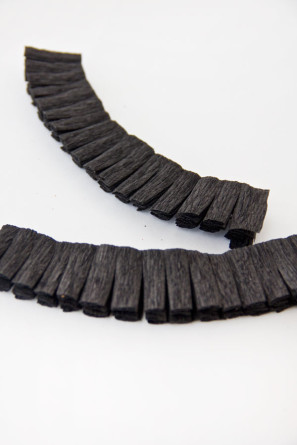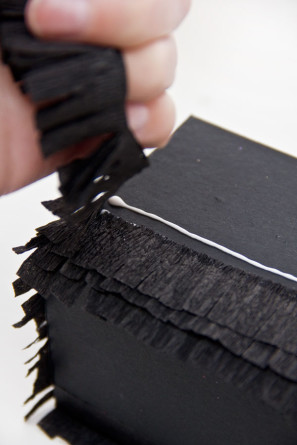 After all the sides are wrapped in fringe, cover the top and bottom of the box with fringe too. (Use the same method, start at the bottom and work your way up, gluing line by line.)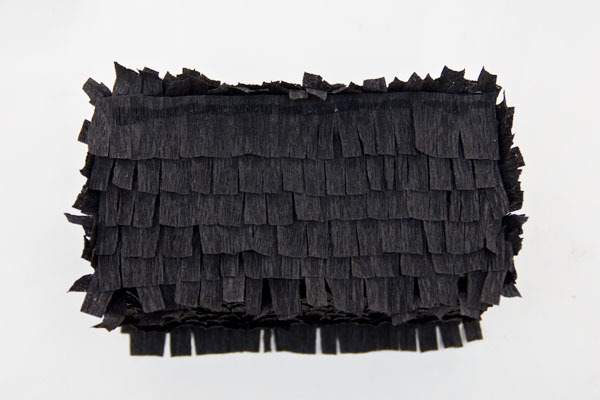 Now you'll want to trim your paper cups or seed starters to size. I trimmed the rim off one to form the lens. Then I trimmed the top off another and flattened it slightly to form the top of the camera.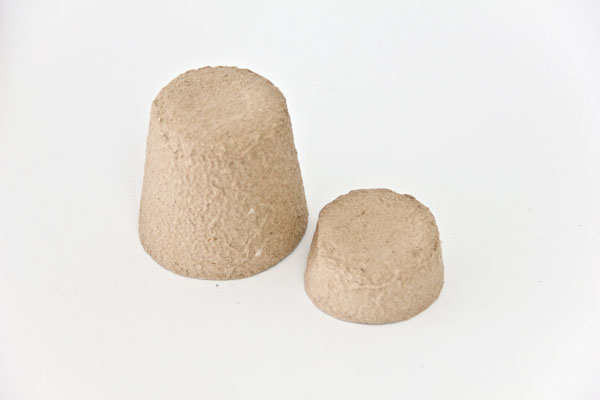 Go ahead and cover both with the fringe using the same method as before (Sides first, then the top.). For your final piece, you'll want to wrap your cap or lid in a scrap of crepe paper and glue inside to secure. Now you need to hot glue all your pieces together! Glue the cap and the smaller of your cups to the top, then glue the "lens" to the front. You could actually put even more treats inside the "lens" if you'd like (before gluing).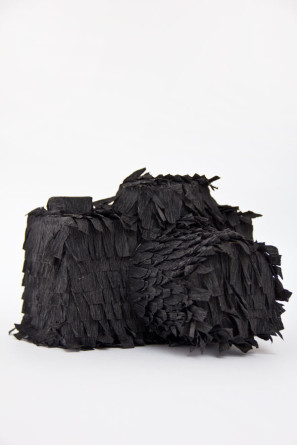 If you want you can add a strap as a way to hang the piñata. Since mine was more of a vehicle for giving Jeff his gift (a leather camera strap) I just left mine without!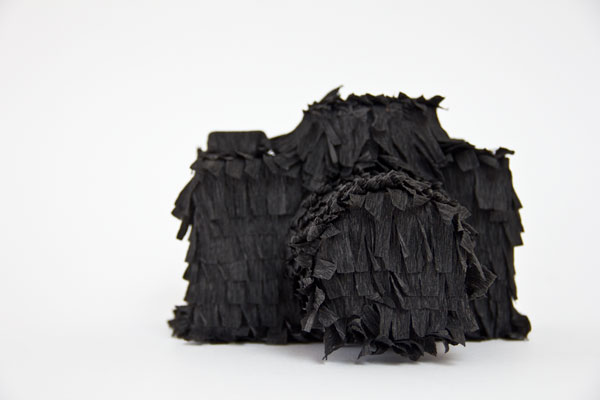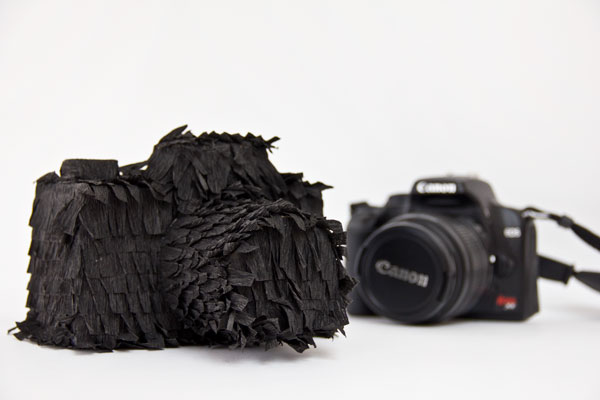 All Photos by Studio DIY
To see more about what else I did for Jeff's birthday click here! For a heck of a lot more DIY piñatas, you'll want to head here.
And for more DIYs all around, head over here.