First of all! Thank you all so much for your sweet, positive and supportive comments on yesterday's post! To know that I've inspired a few of you out there really means the world to me! And, also evidenced by yesterday's post, you guys like balloons. (DUH!) Since I don't have an actual balloon project for you today… how about some paper balloons? Paper balloons, on top of cupcakes. If you're being better than I am and participating in a New Years cleanse, you might want to look away…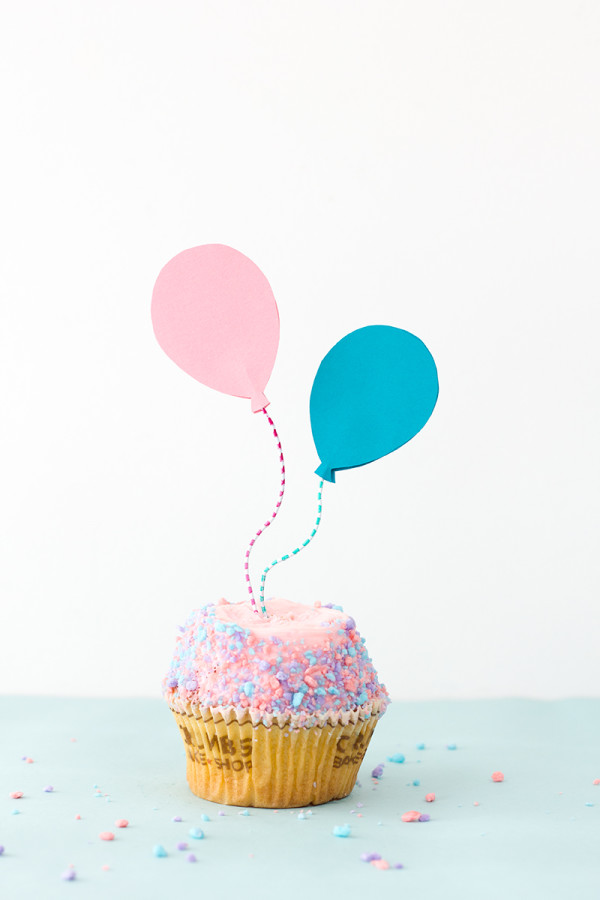 I made these for one of my birthday giveaway winners, and made a few extra so I could share the easy how-to with you guys! Wouldn't these also be fun for baby showers? YEP!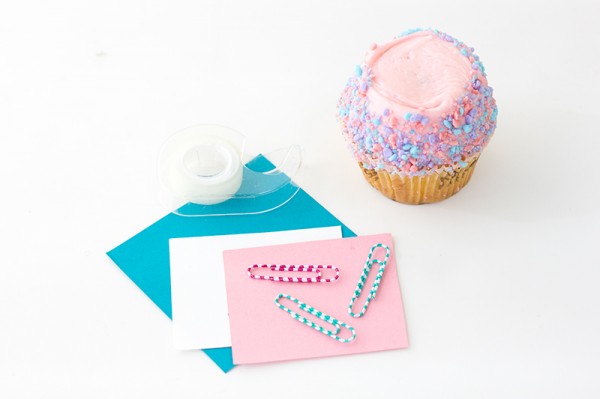 Cardstock
Paper Clips*
Scissors
Double Stick Tape
*I recommend washing the paper clips in hot water before using them for this project. To be extra safe, you can also wrap the bottom of the paper clip with tape. No matter what, remember that this are decoration only and should be removed from the cupcake before consuming it.
First you'll need to straighten out your paper clips to make one straight line. Then, twirl it around your finger a bit to give it a curve. Make a little balloon template and use it to cut out however many balloons you need. (You'll need two for each topper.)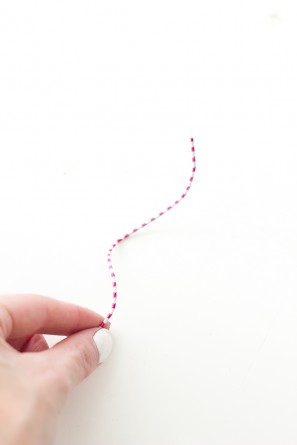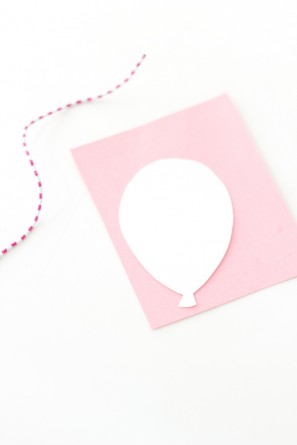 Layer up one balloon with double stick tape and tape the top of your paper clip onto the bottom half inch of the balloon. Then press your second balloon on top, sandwiching the paper clip in between. When pressing together, try to press around the edges and not directly over the paper clip or you may get a little crease.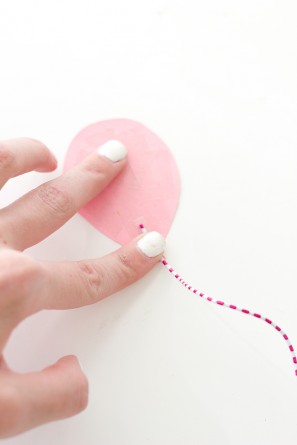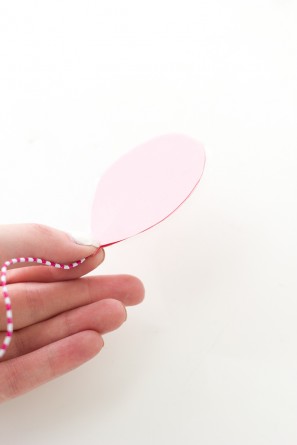 Pop them in some cupcakes and get to celebrating!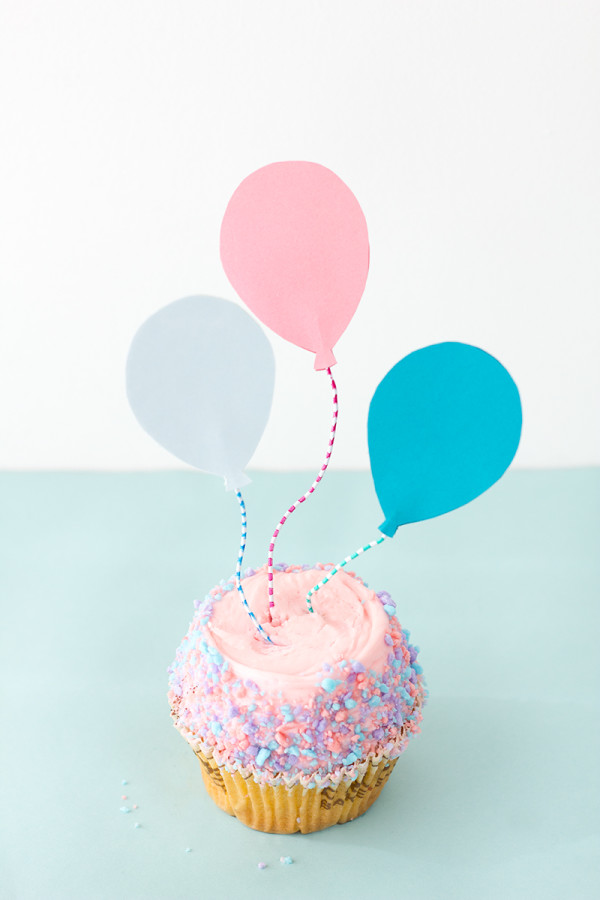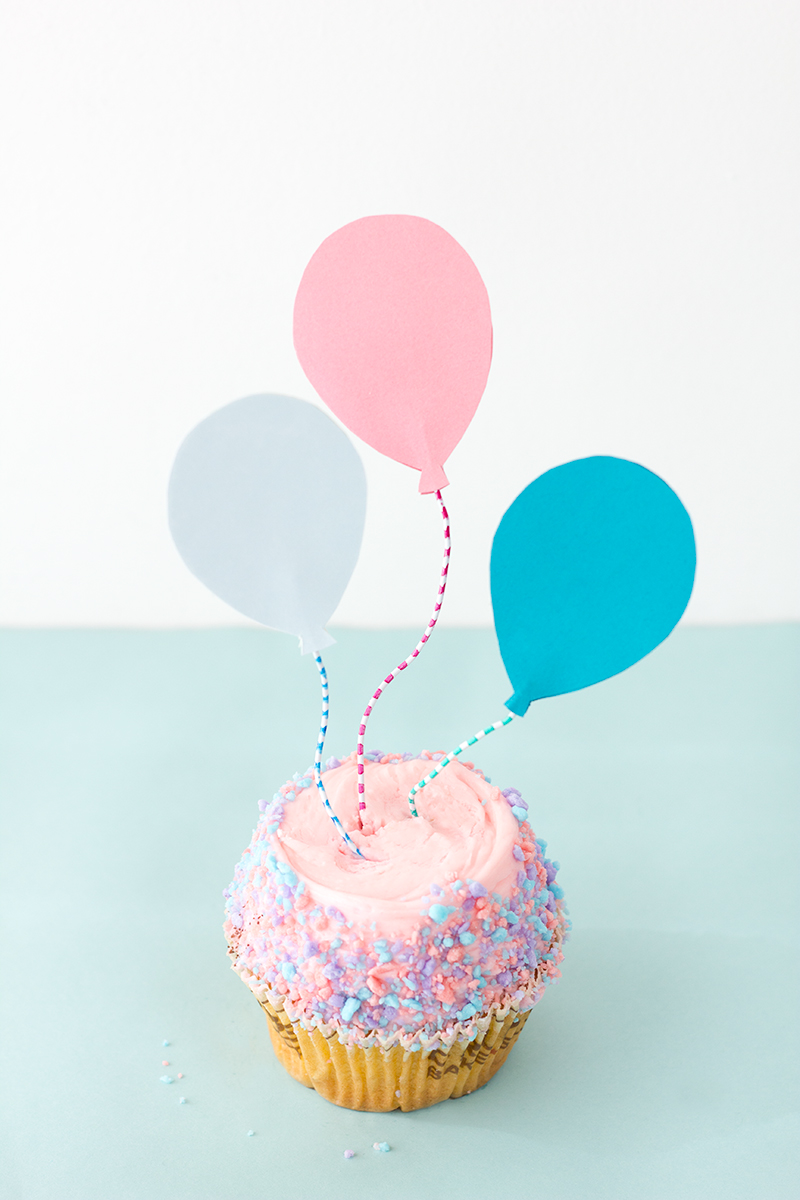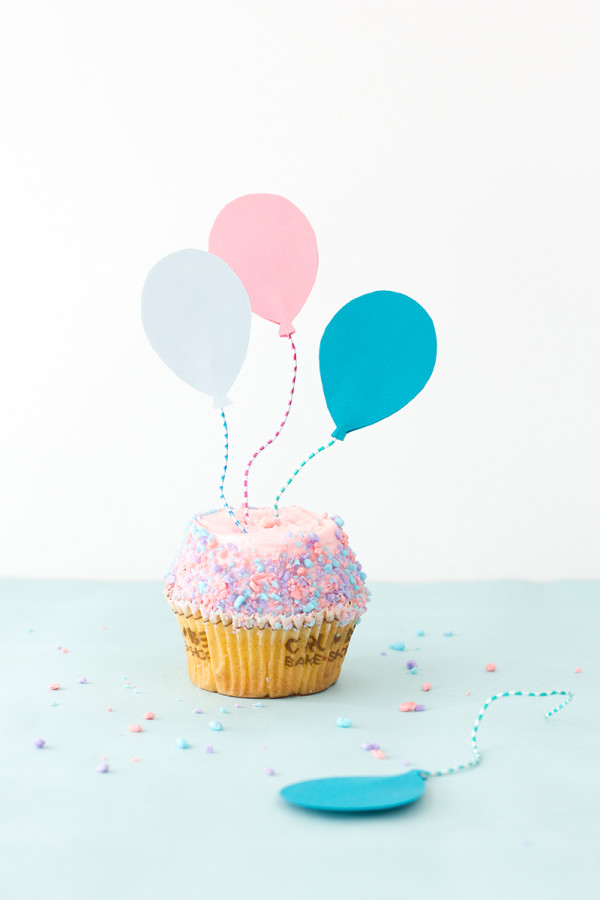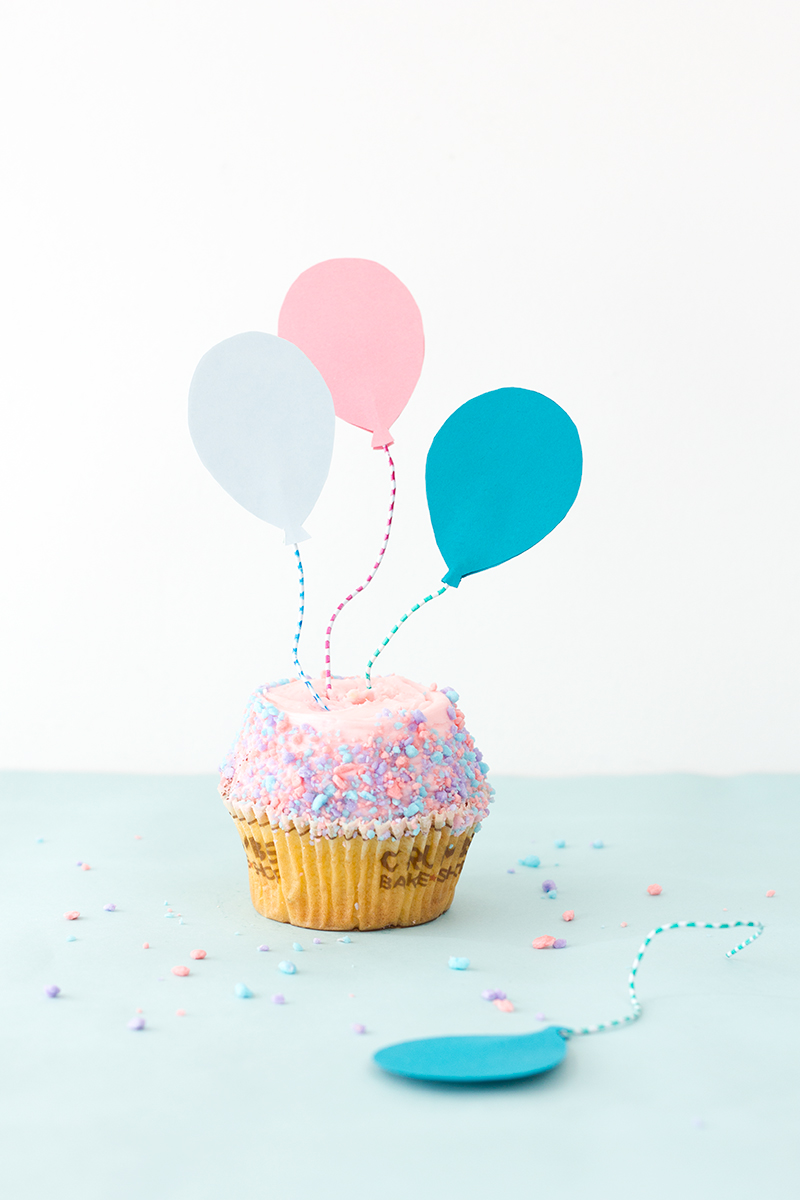 All Photos by Studio DIY
I like these balloons because they don't ever deflate! Yahoo! Wouldn't it be cute to do heart shaped balloons for Valentine's Day? Ooohhh, aaaah!
For more sweets and treats DIYs, head here!