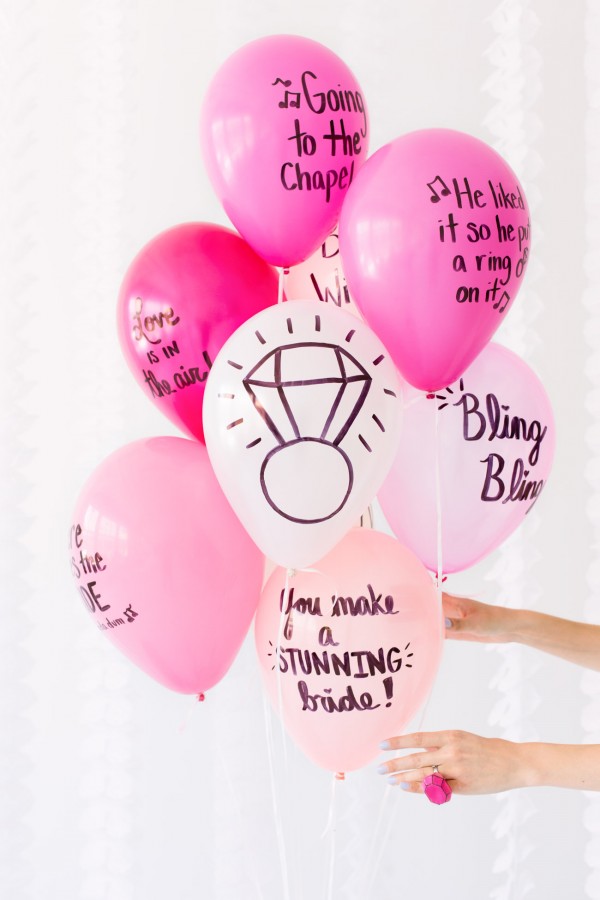 When I shared my bridal shower, I mentioned the awesome activity my bridesmaids organized… a DIY balloon bar! They had guests write well wishes on balloons for me and then saved them to blow up in my bridal suite on the wedding day! I loved that it was not your typical bridal shower activity, and that it involved balloons, so I recreated it with Balloon Time to share all the details of how they made this fun surprise happen!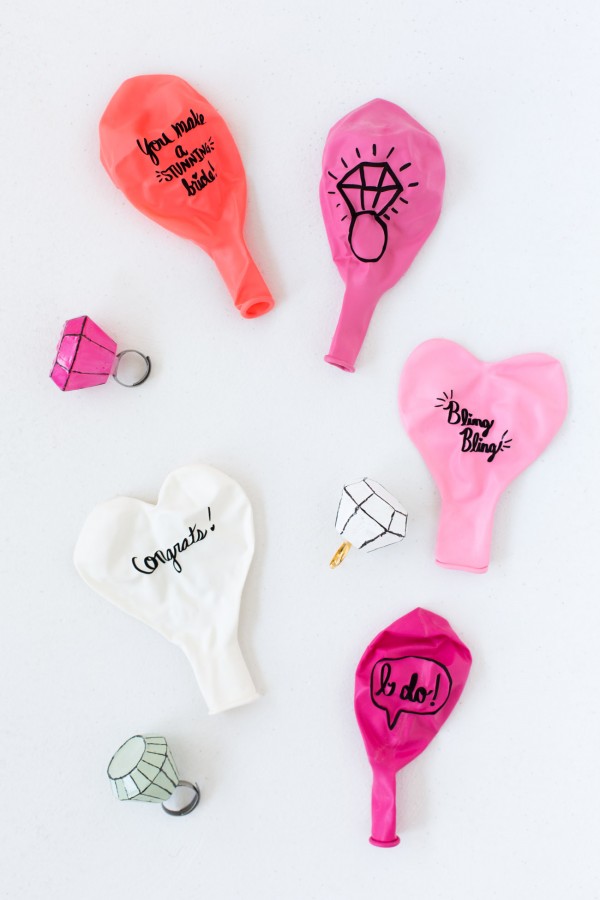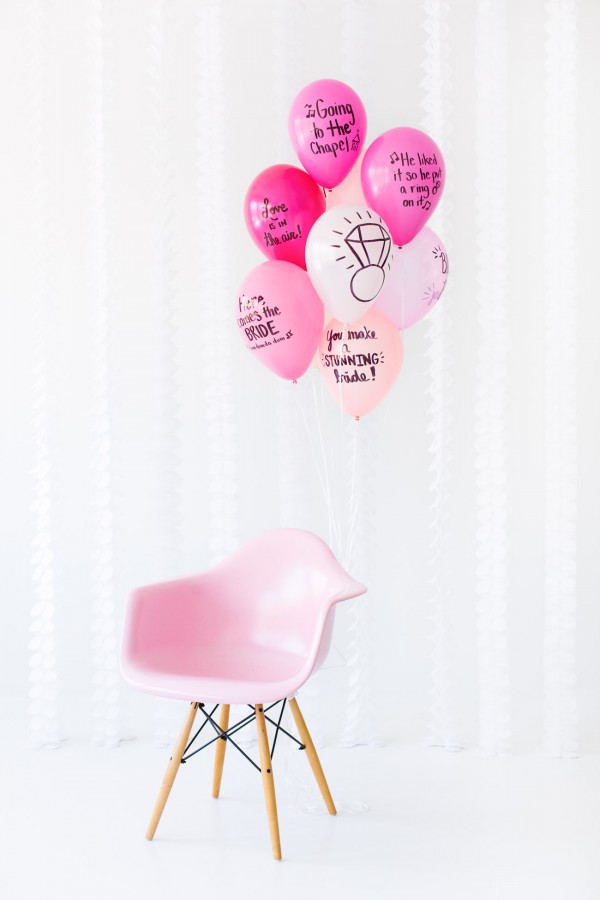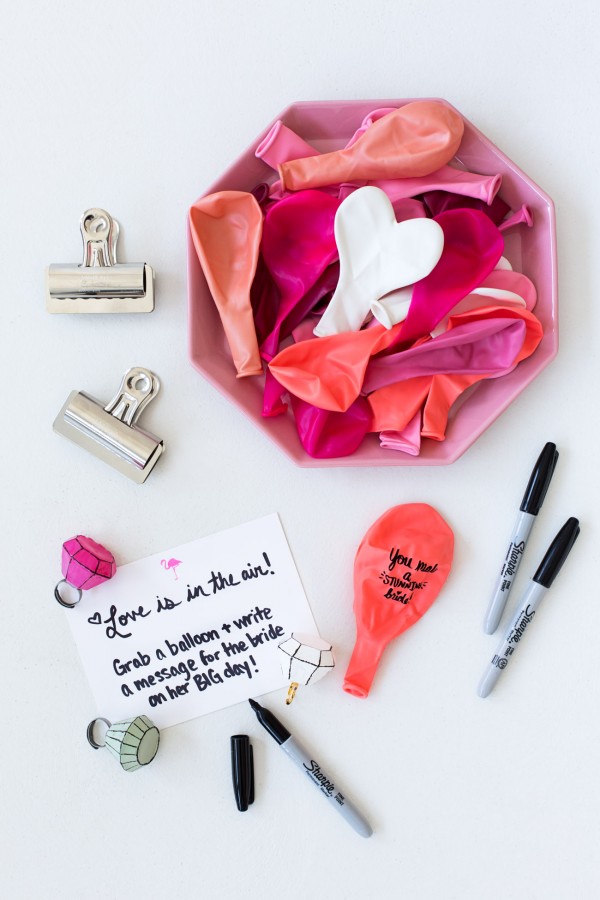 For the bridal shower:
Latex Balloons
Dry Erase or Permanent Markers
Large Bulldog Clips
For the wedding day:
Deflated Wish Balloons
Balloon Time Helium Tank
Ribbon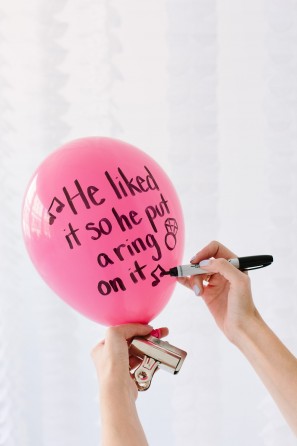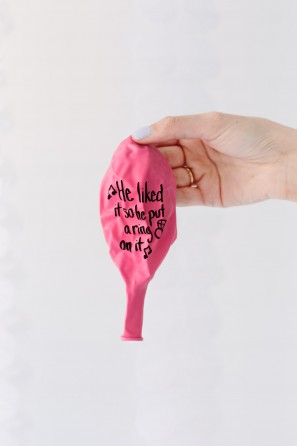 1. At the bridal shower: Set up a little "balloon bar" with latex balloons, markers and bulldog clips. Be sure to write out (or announce) instructions telling guests to blow up a balloon, temporarily secure the tail with a bulldog clip and write a wish for the bride on it. After writing, they'll need to deflate the balloon and leave it for the 'maids! The maids will collect the balloons and save them for the wedding day.
2. On the day of the wedding: Inflate the balloons with helium and tie each with ribbon. Tie the balloons to balloon weights, chairs, etc and place around the room for the bride to see and read as she gets ready for her big day!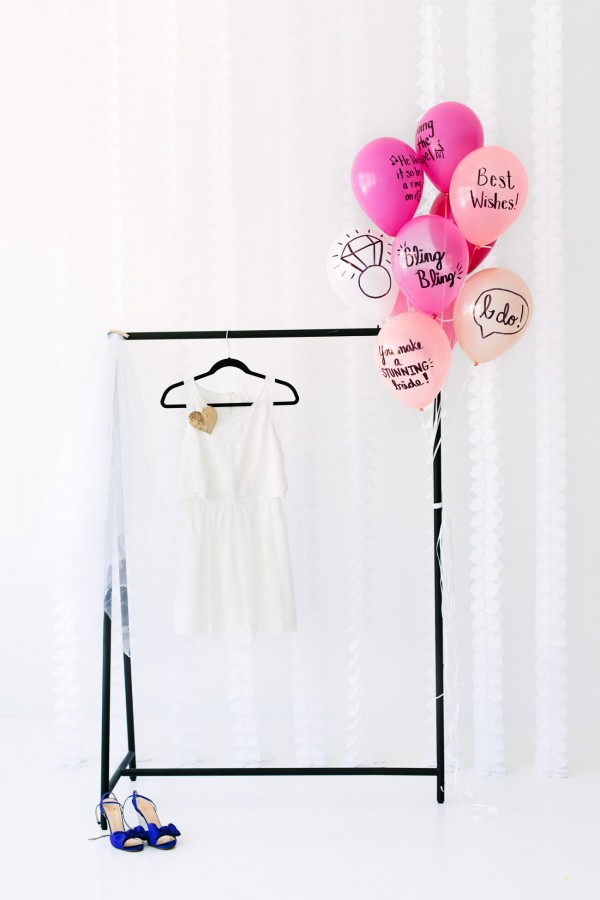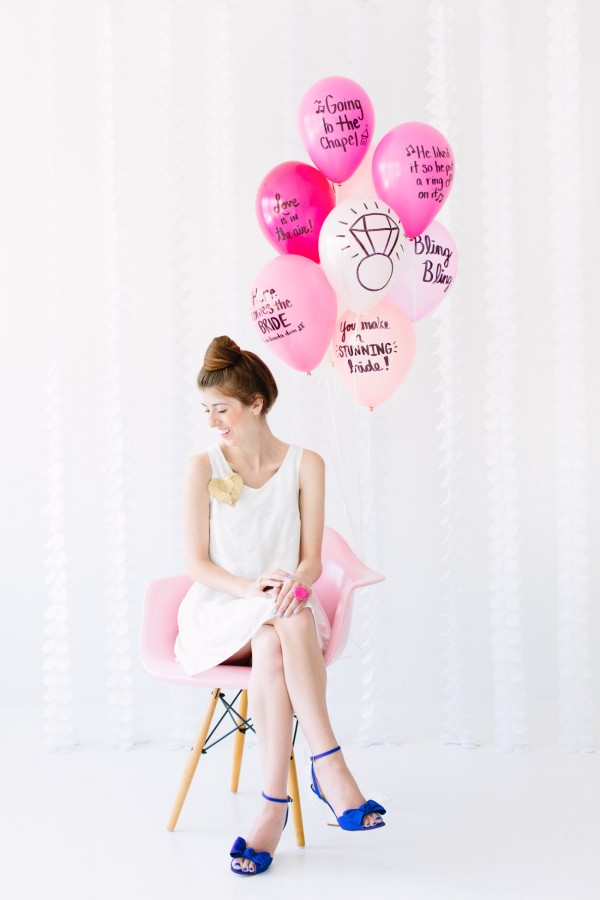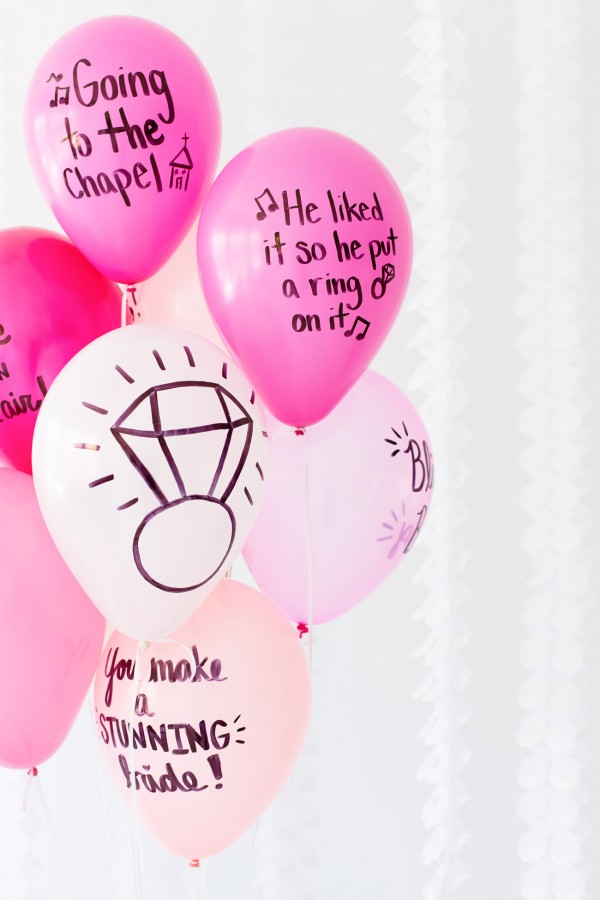 Photos by Mary Costa
It was SO fun to read the messages and wishes from everyone as I got ready, and the balloons made for some pretty pictures too! If you're in charge of planning a shower, I highly recommend adding this to the activity list!
This post is sponsored by Balloon Time. All content and opinions are that of my own! Thank you for supporting the sponsors that keep the Studio DIY party going! Read more about my editorial policies here.